Preaching Forgiveness As He Went is a mission in Red Dead Redemption 2 given by Lenny in camp.
Your role is to follow him as he found a potential robbery lead, pertaining to some gun sellers.
Here's a walkthrough of Preaching Forgiveness As He Went in RDR 2.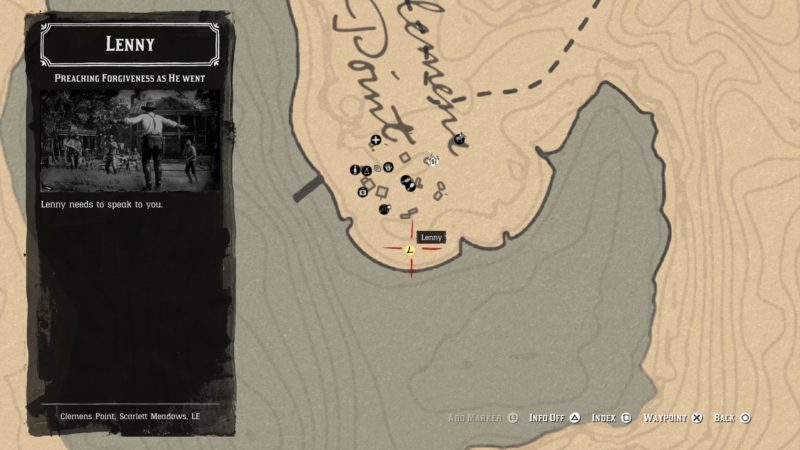 Talk to Lenny to start this mission.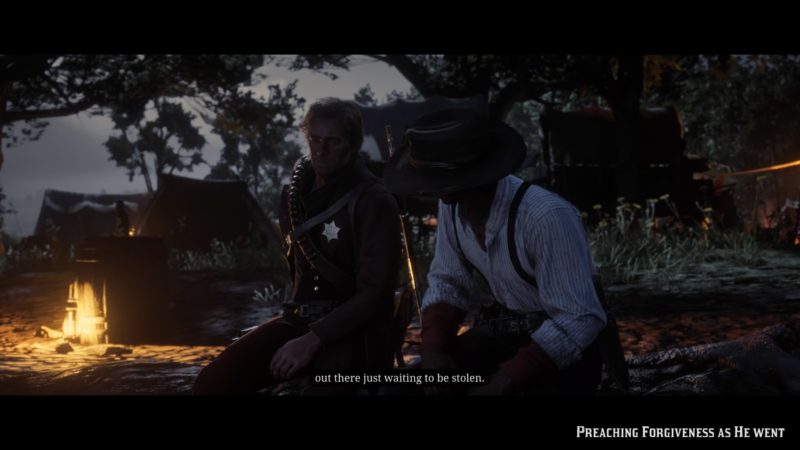 Follow Lenny
Grab your horse and follow Lenny to the area where the gun sellers allegedly resides.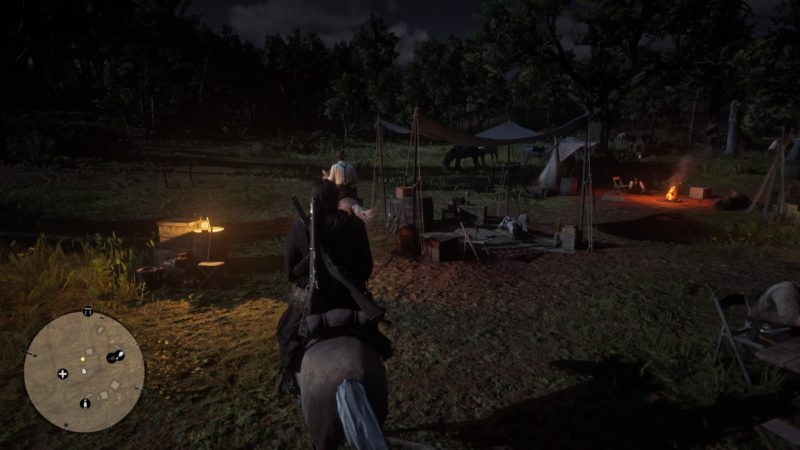 You will find this old civil war site on the way there.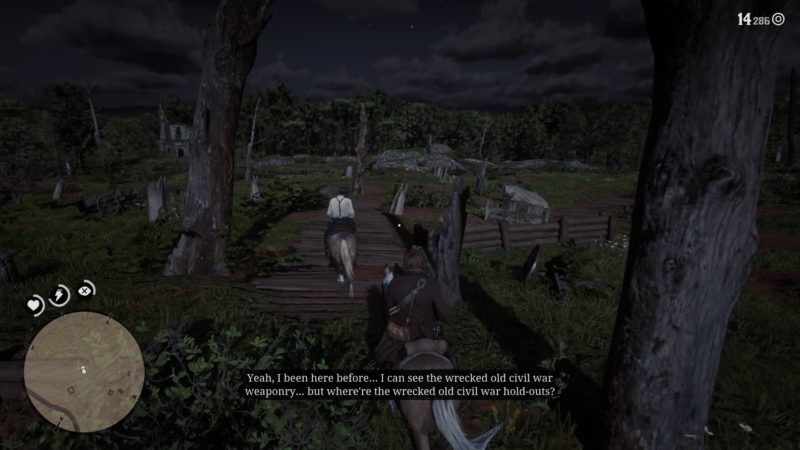 Go to this building you see in the screenshot below. Stay on your horse. You will notice a wagon passing by as you get close to the place.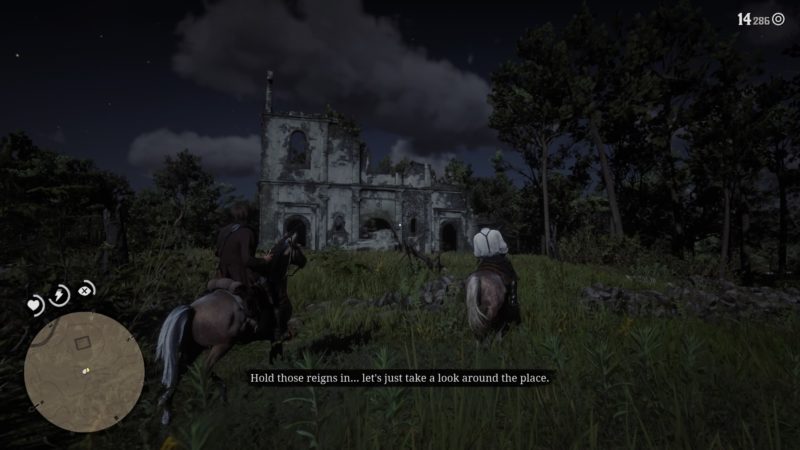 Follow the wagon all the way to the real hideout.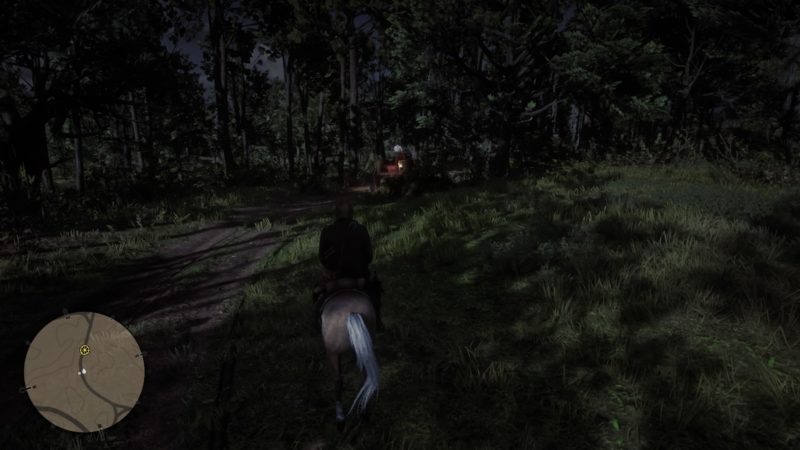 The exact location is shown in the map below. This place is called Shady Belle. You will notice a big mansion at the end of the road.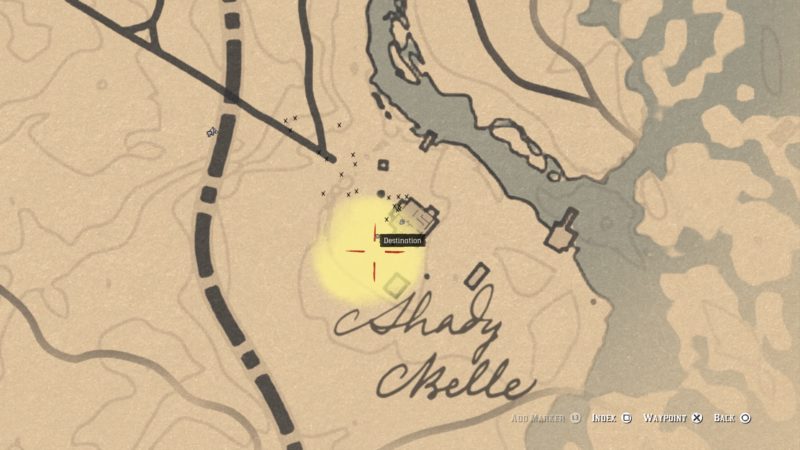 Don't get too close. Leave your horses first, but remember to pack your guns especially the sniper rifle.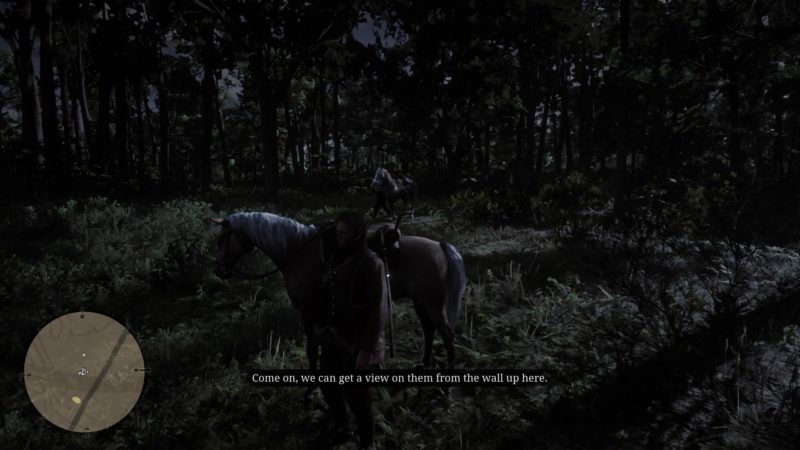 You have to go to a wall and start spying at the house through your sniper rifle's scope.
Look around with the scope while talking to Lenny.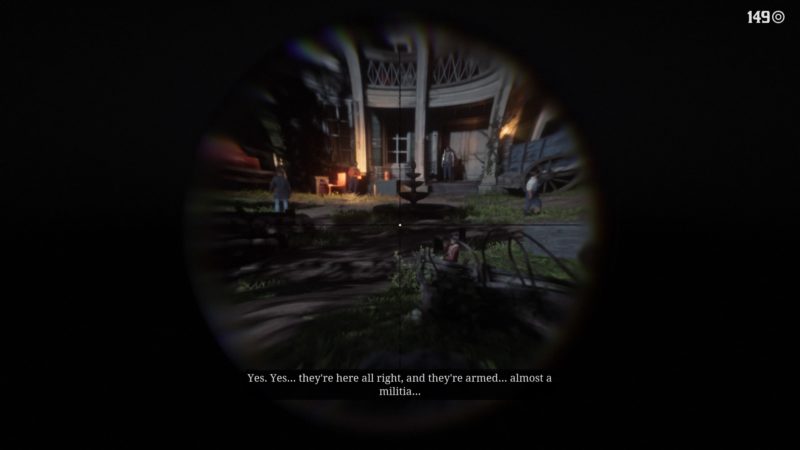 You will also see the dynamites at the left hand side.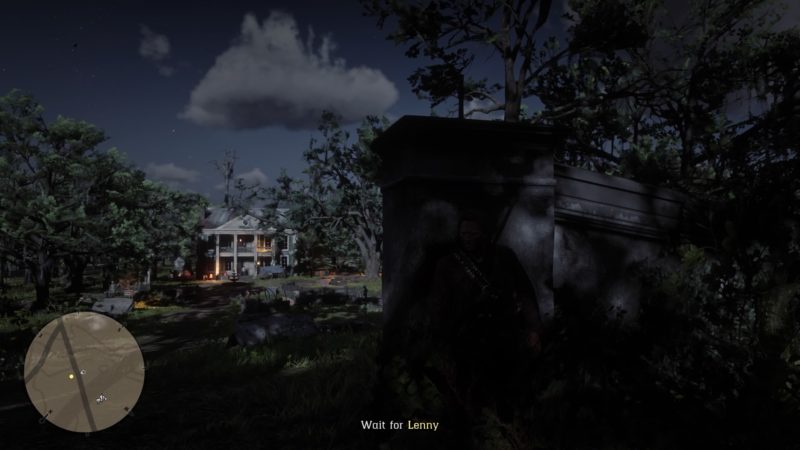 Kill the gunmen
You get to decide whether to send Lenny to the house to distract them, or shoot the dynamite from far.
I chose the first option, i.e. shoot the dynamite.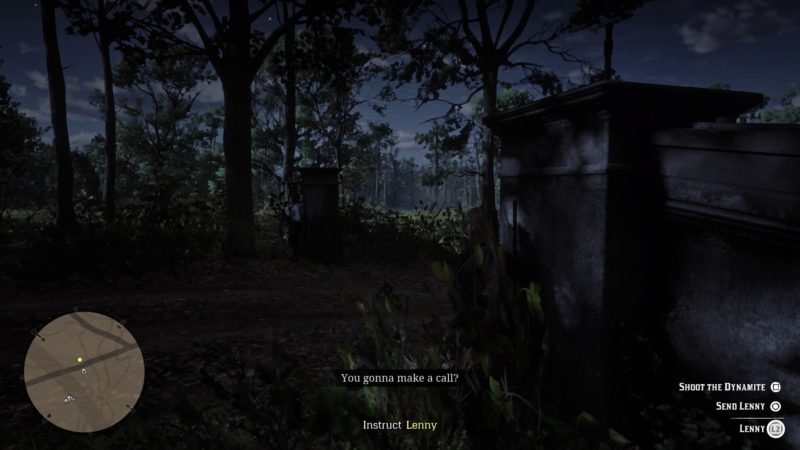 You can use your sniper rifle to shoot it and a big explosion follows. It will be an all-out gunfight from here.
Keep killing all of the gunmen as there are plenty of them. They will also try to get close to kill you. Eliminate them before they reach you.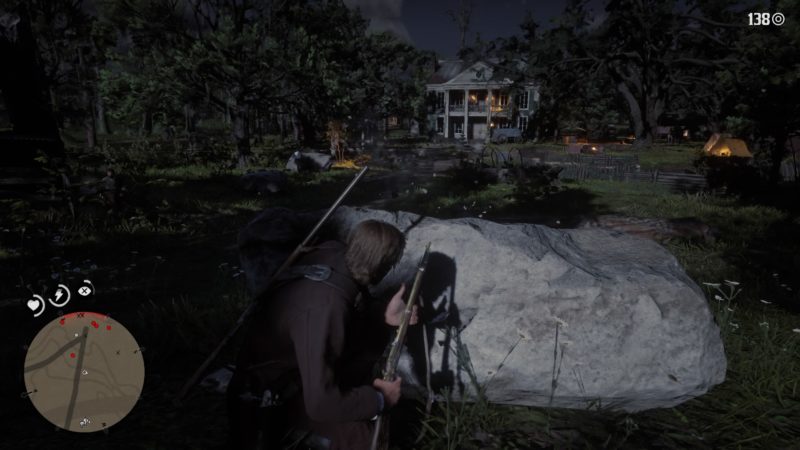 There will also be a gattling gun on the balcony after you've killed some men. Destroy the gattling gun as well.
Once you've gotten rid of everyone, search the side of the house.
Search the house's compound
You may find some loot inside the house itself, but the actual items you need for the mission are outside. It's on the right hand side of the house where you'll find Lenny and a wagon.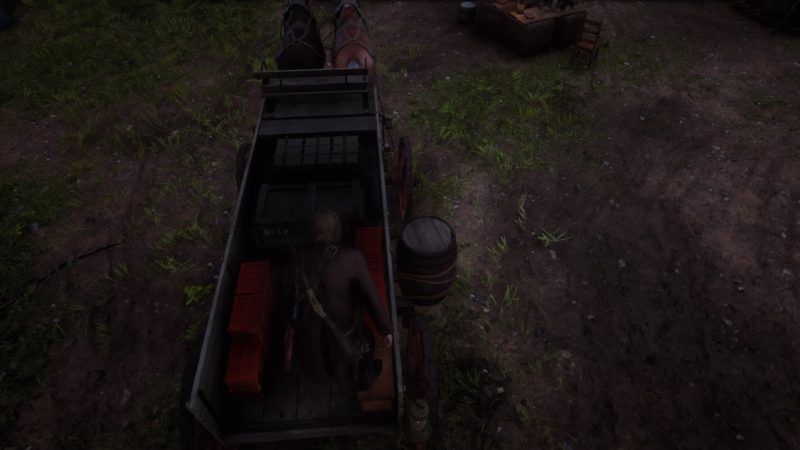 Search the goods and you have to bring this wagon back.
Return to camp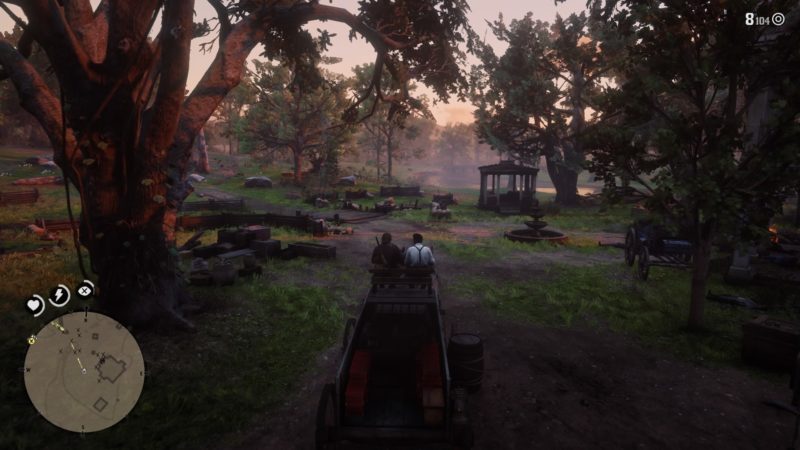 On the way back, you may encounter Lemoyne Raiders who will kill you guys. If they shoot the wagon, it will probably explode and the mission fails.
You should either kill them first, or just use a different route.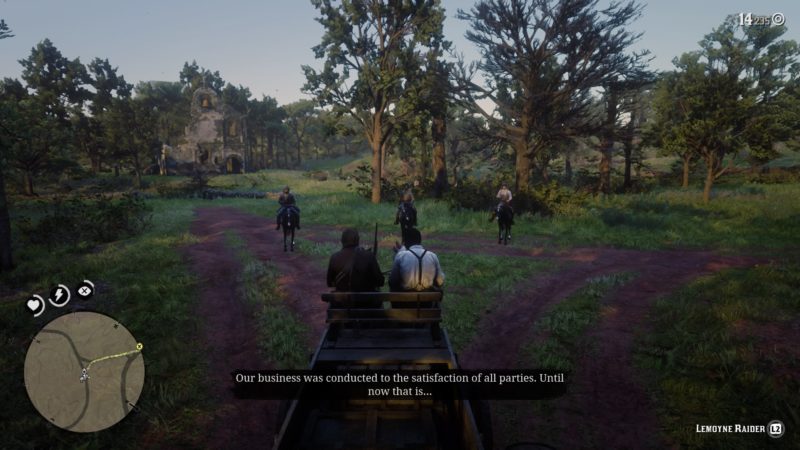 I failed the first time and the next time I chose a different route off-road. The raiders didn't show up at all.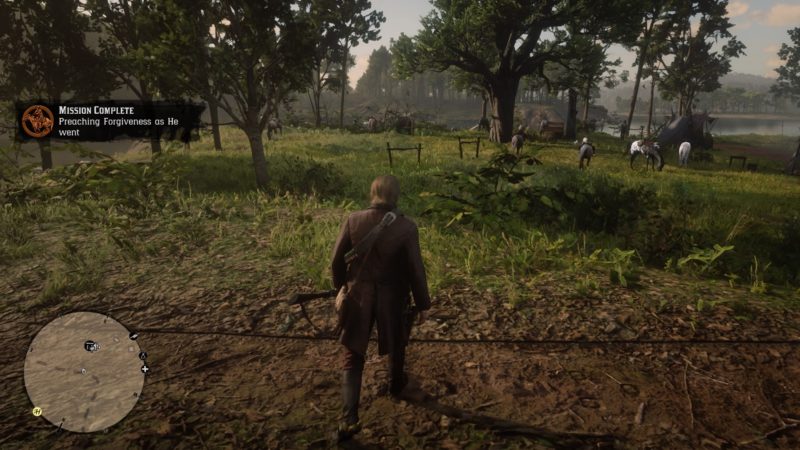 And that's it. If you wish to get a perfect score, you need to fulfill the following items:
Kill 10 Lemoyne Raiders with a long scoped rifle
Complete within 11 minutes and 30 seconds
Complete with at least 70% accuracy
Complete the mission without taking any health items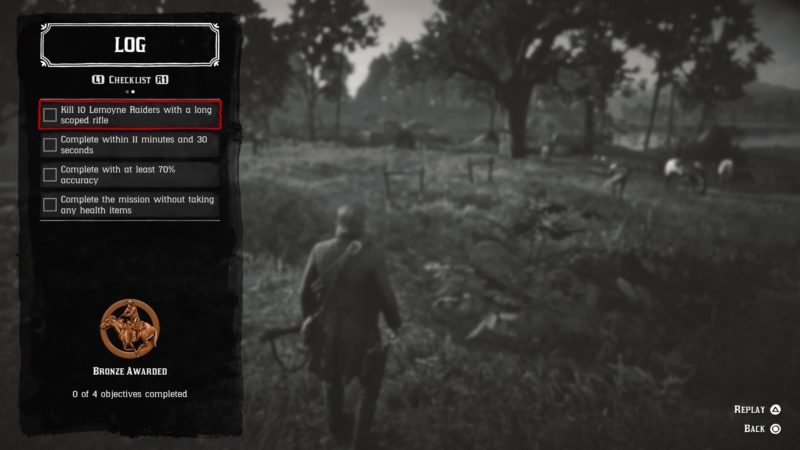 ---
Related articles:
Red Dead Redemption 2: Sodom? Back To Gomorrah
RDR 2: Advertising, The New American Art
Red Dead Redemption 2: An Honest Mistake
The Course Of True Love (All Chapters) – RDR 2
Red Dead Redemption 2: Who Is Not Without Sin (Walkthrough)
Red Dead Redemption 2 Debt Collection: Winton Holmes