Hell Hath No Fury and Paradise Mercifully Departed are back-to-back missions in Red Dead Redemption 2.
Your role is to get off this island, but in order to do so, you have to get rid of Fussar's men and save the captain of the ship.
Here's a walkthrough of Hell Hath No Fury and Paradise Mercifully Departed in RDR 2.
Hell Hath No Fury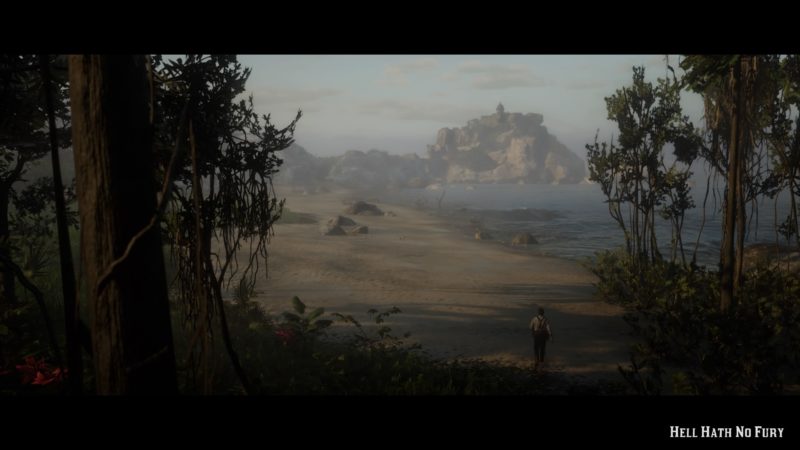 When the mission starts, you will be told that Fussar's ships have arrived to get rid of you guys. The captain of the ship has also been taken captive.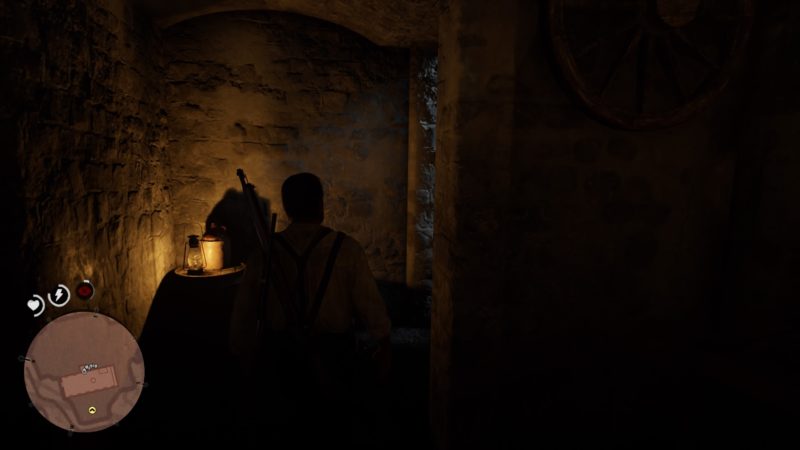 Get to the top of the building following Hercule.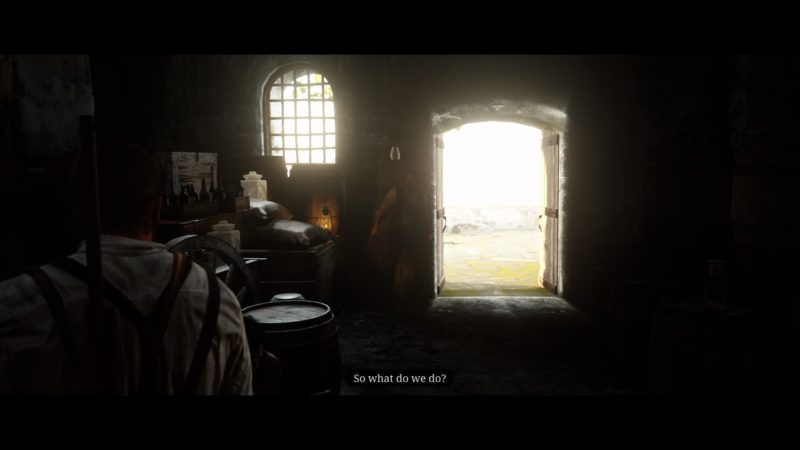 Kill Fussar's men
Gather up there with your gang. You will notice gunmen coming from all directions on water.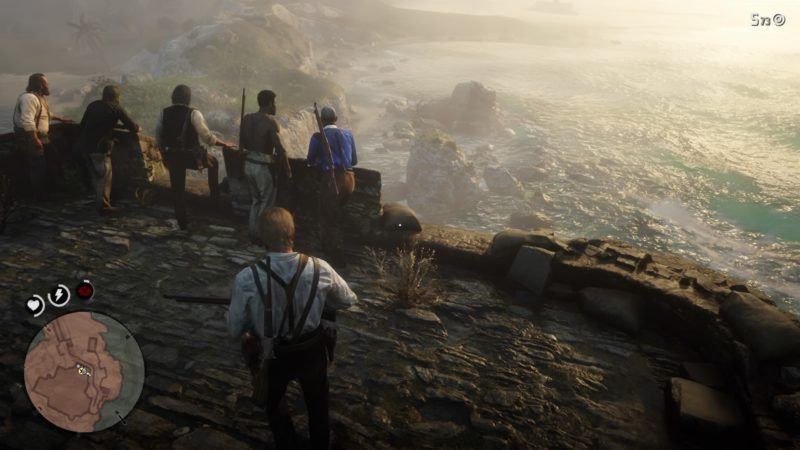 Kill all of them. You can use a sniper rifle to kill those on the beach.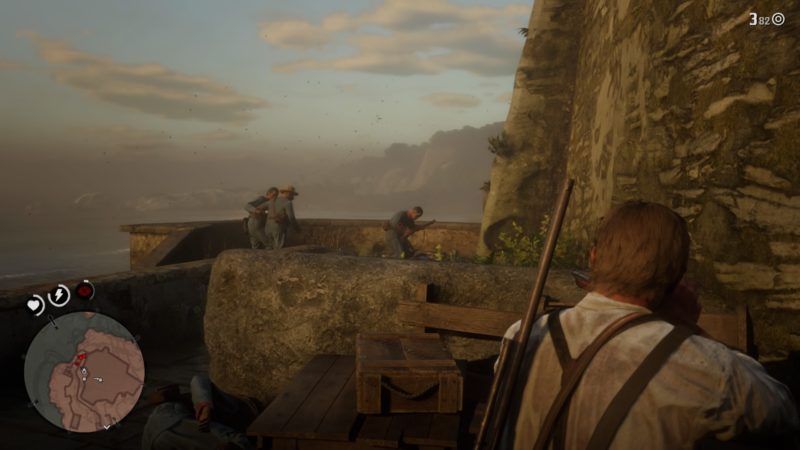 Once you're done, slowly get down the tower and shoot all of the gunmen you encounter on the way.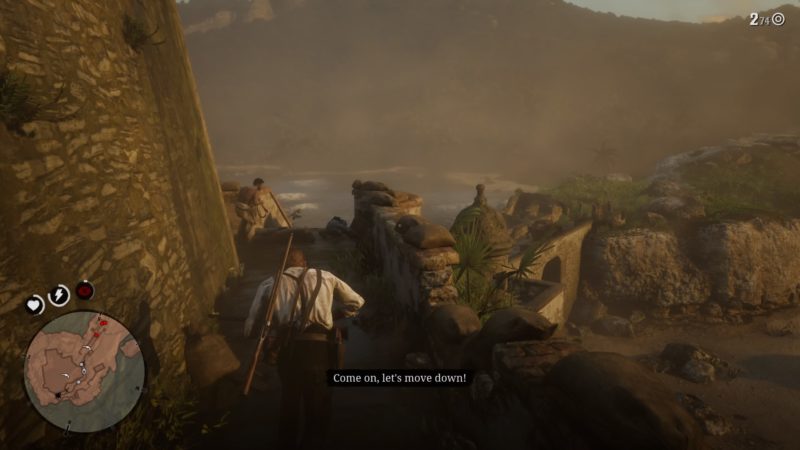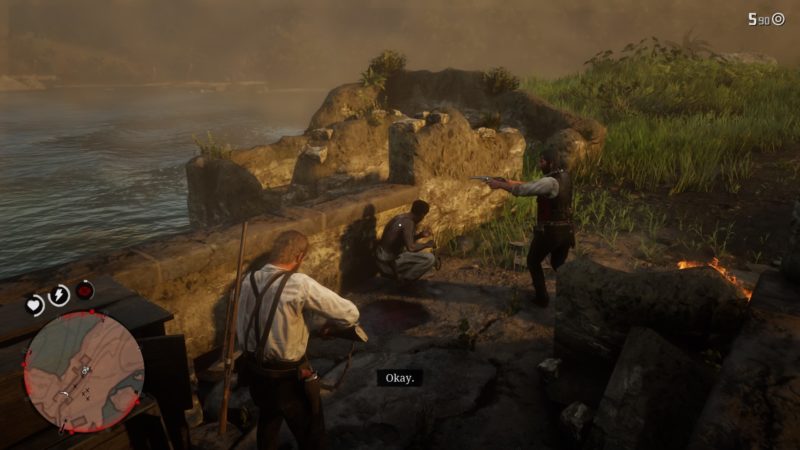 At one point, you will notice threats from all directions. You have to instruct both of them to deal with the enemies. You can get them to guard different areas.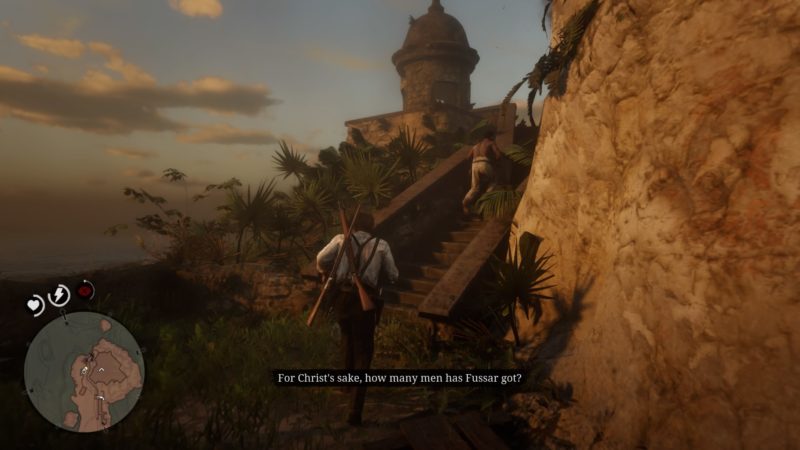 After dealing with them, get to the cannon on top of the building where you were earlier. Follow Hercule up using a different way as the enemy ship has destroyed the earlier route.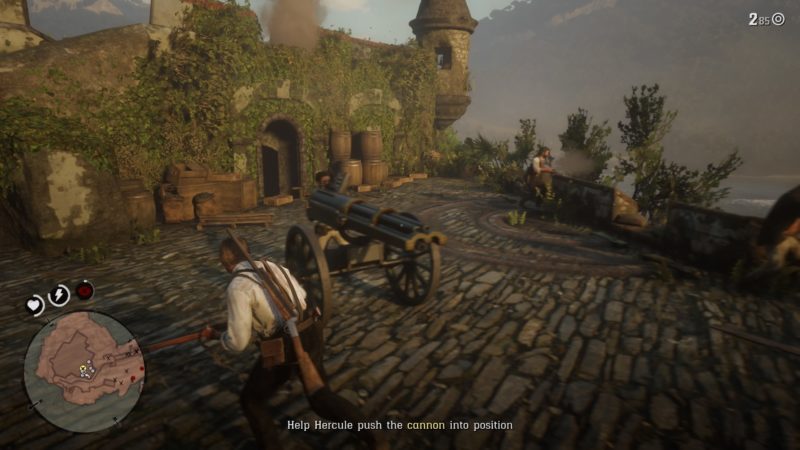 Push the cannon with Hercule.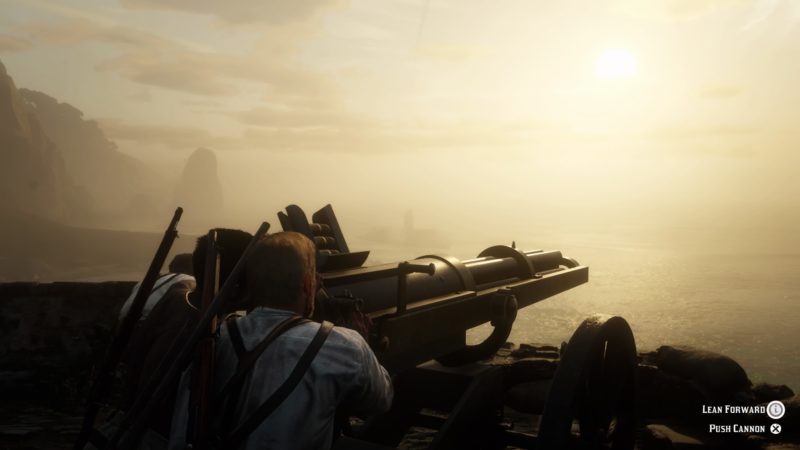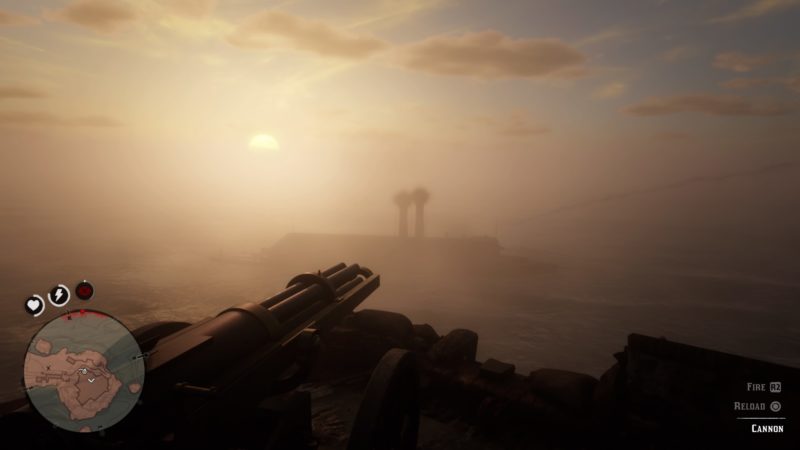 Fire the cannon
Aim at the warship and fire at it. Aim a little higher and you will hit a lower part of the ship. Keep shooting until it explodes.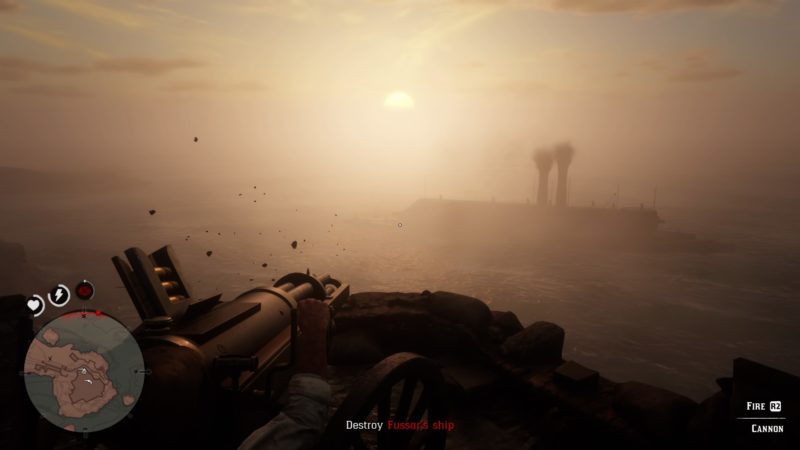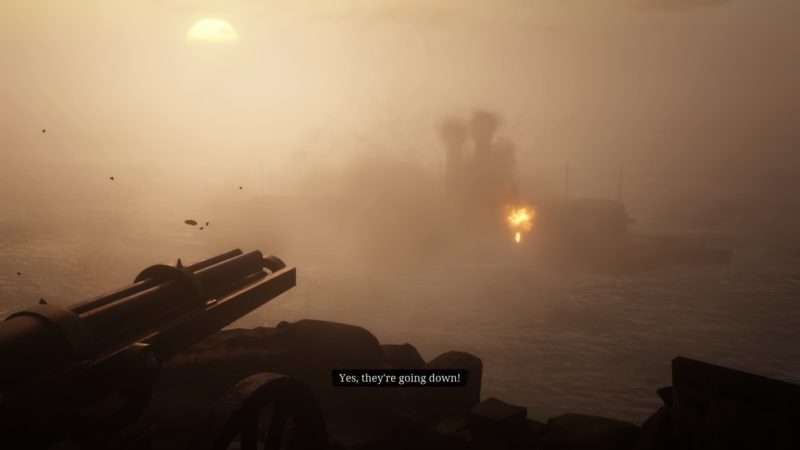 Once the ship is down, get down to the beach.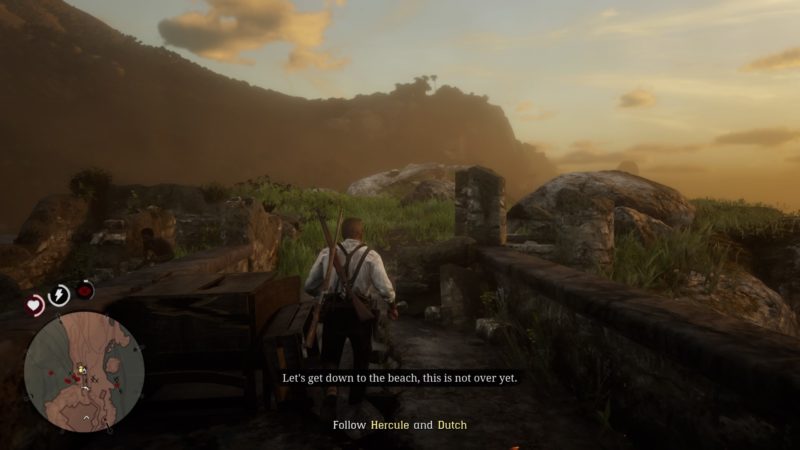 Follow Hercule and Dutch to kill the remaining gunmen.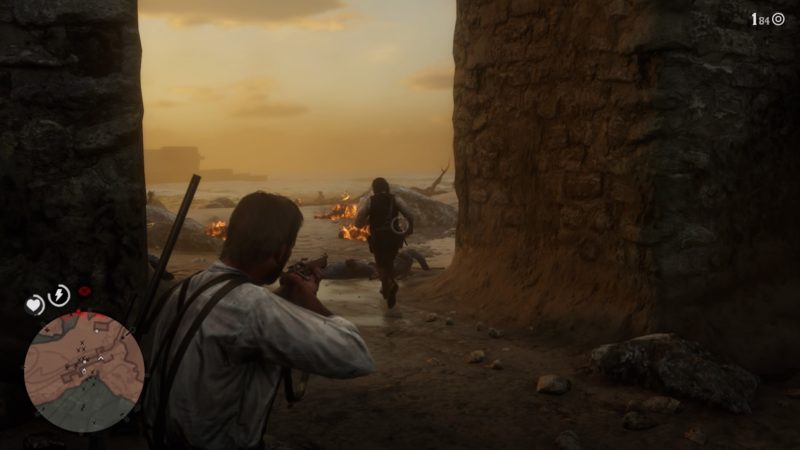 Paradise Mercifully Departed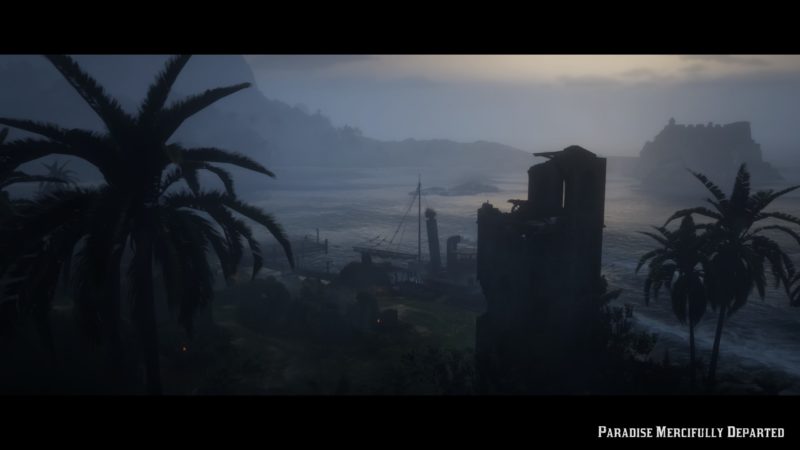 Your aim now is to get rid of Fussar himself. Follow your gang to the compound as Fussar has cannons pointed to your ship.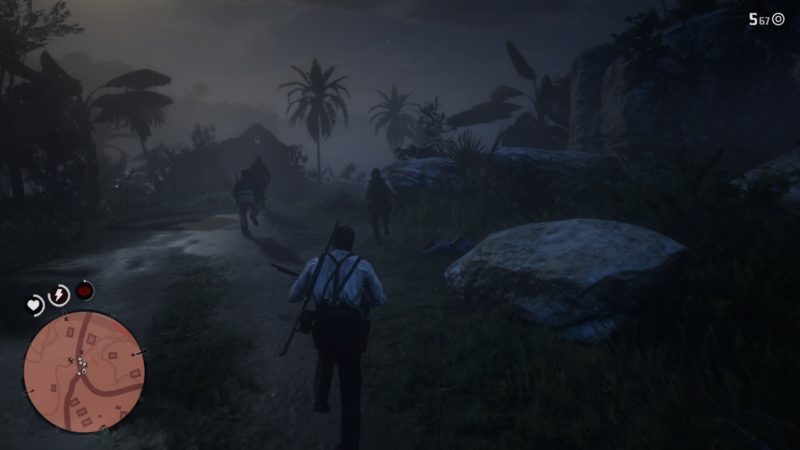 You need to destroy his cannons around the compound.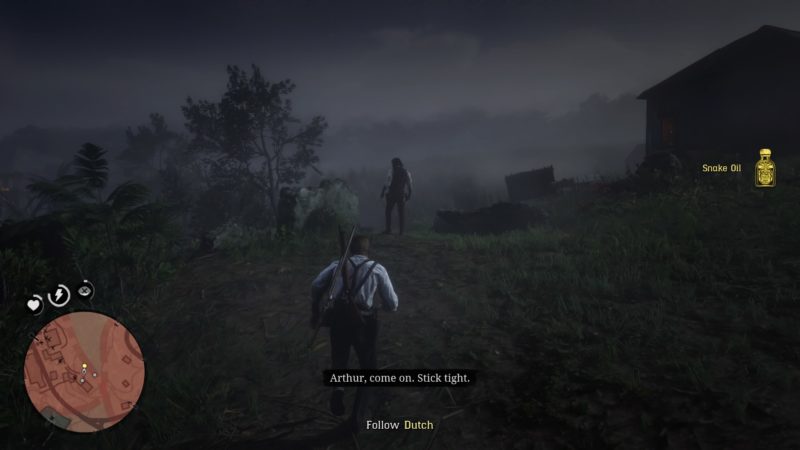 Plant explosives by using R2.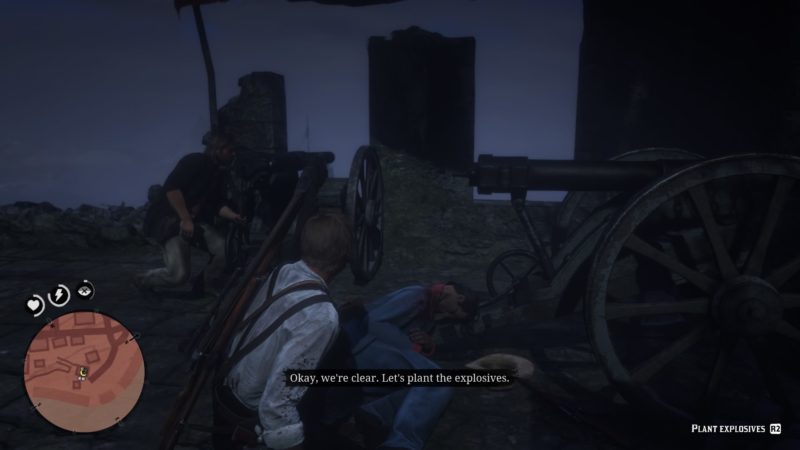 Apparently your captain has also been taken captive by Fussar.
Rescue the captain
The captain is inside the cabin marked as yellow on the radar.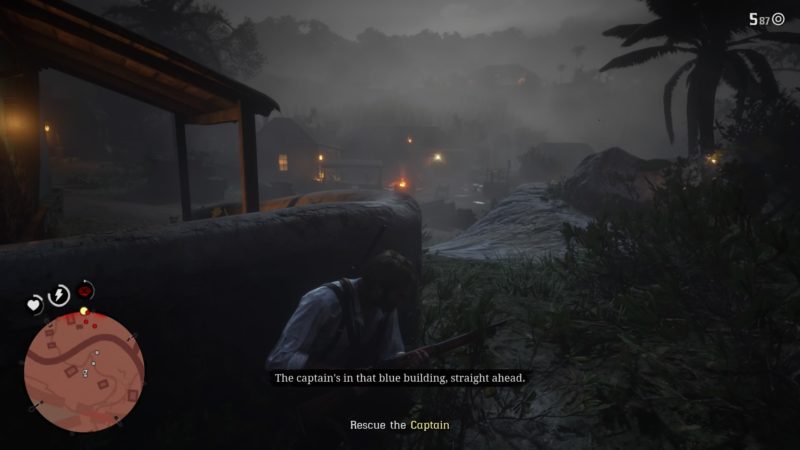 Kill the gunmen first and walk into the cabin.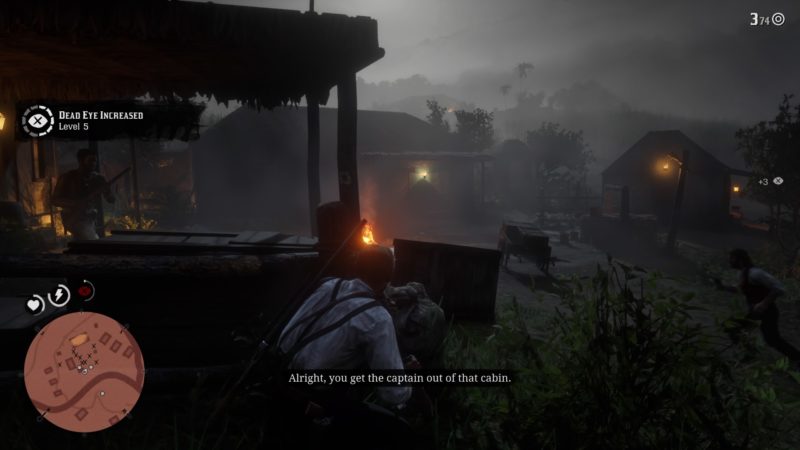 You will see this door.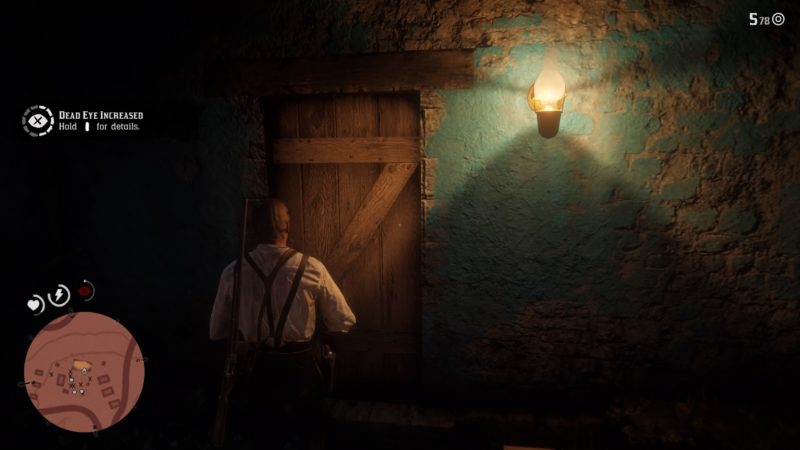 Inside the cabin, there'll be a standoff. You can look left and right and even at the captain.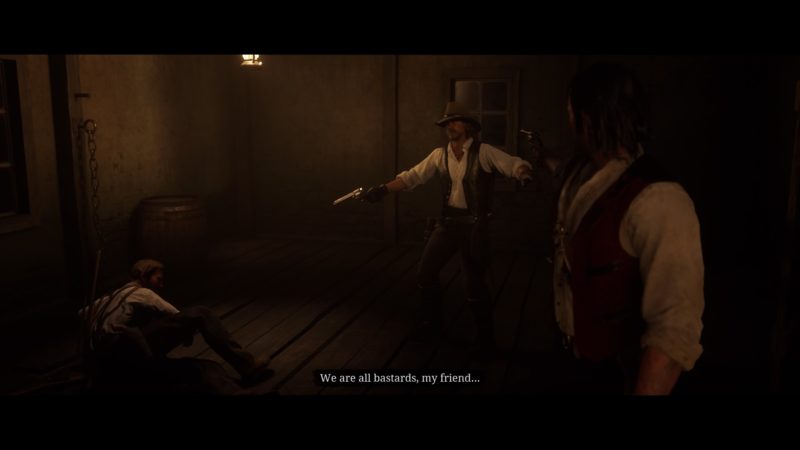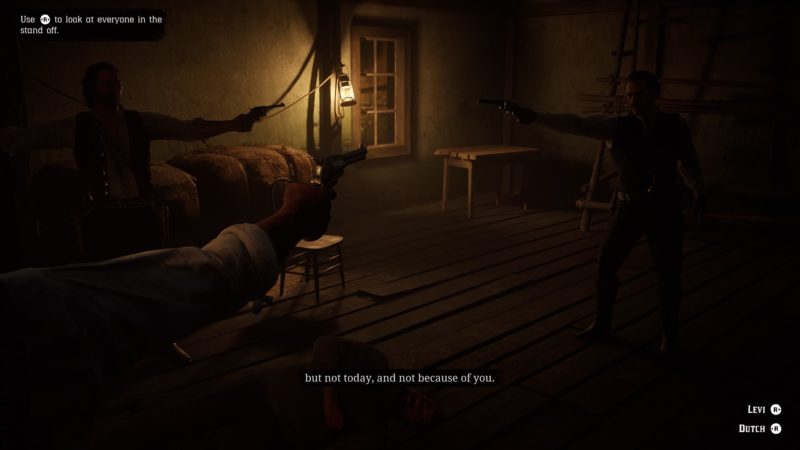 Kick the gun to the captain by pressing O.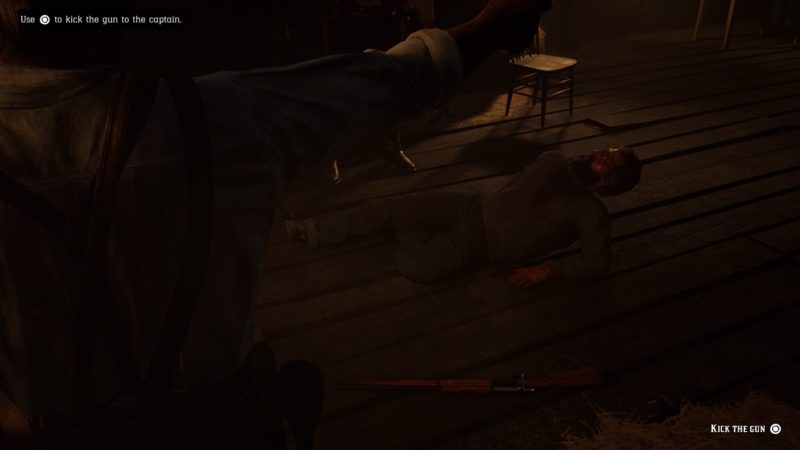 The captain will grab the gun and shoot the gunman.
Destroy the tower where Fussar is
Once the captain is freed, find Fussar. He's in the tower with a big gatling gun or a canon.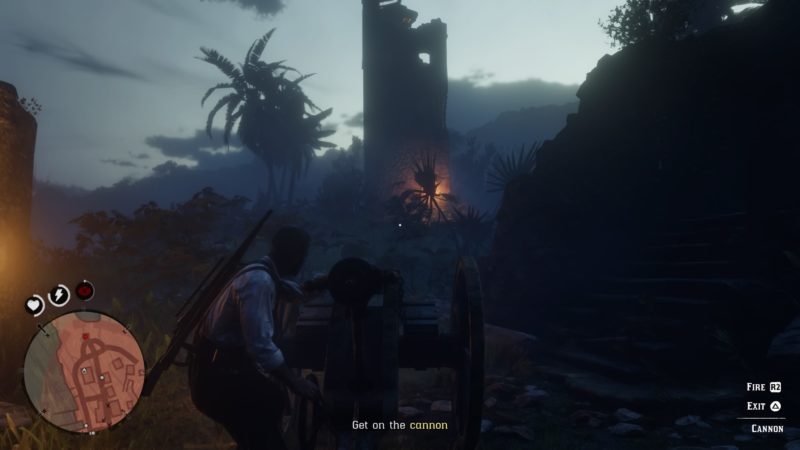 Get closer to the tower and you will notice a cannon. Fire the cannon at him.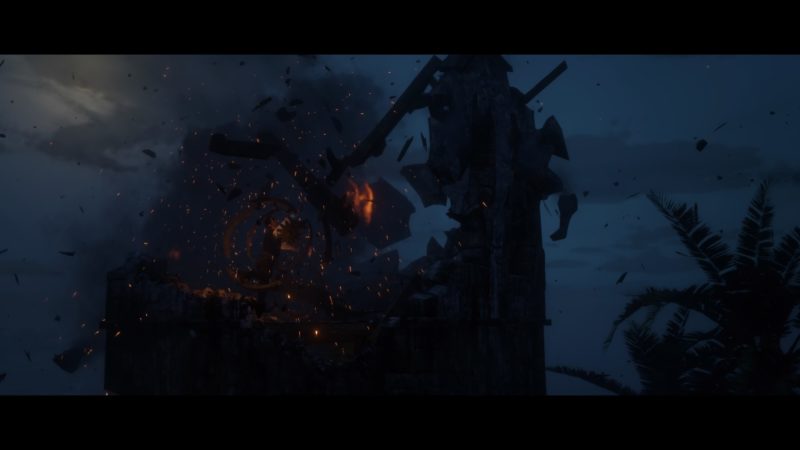 The tower will then fall and it's just cutscenes from here.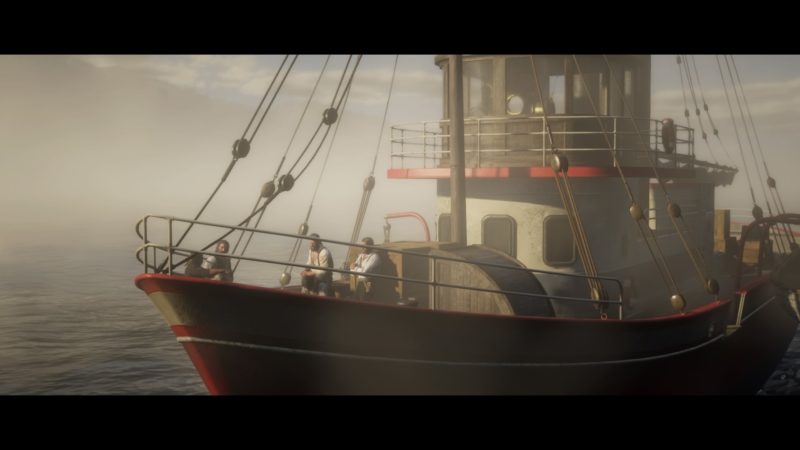 Your mission is complete and you will get back to American soil with your gang, and find the rest of the gang members.
---
Related articles:
RDR2: That's Murfree Country (Walkthrough)
Red Dead Redemption 2: Icarus And Friends (Walkthrough)
Red Dead Redemption 2: Magicians For Sport (Walkthrough)
RDR 2: A Kind And Benevolent Despot (Walkthrough)
Red Dead Redemption 2: Savagery Unleashed (Walkthrough)
Red Dead Redemption 2: Welcome To The New World (Walkthrough)
RDR 2: Banking, The Old American Art (Walkthrough)
Red Dead Redemption 2: Revenge Is A Dish Best Eaten (Walkthrough)