Advertising, The New American Art is a mission by Hosea Matthews in Red Dead Redemption 2.
Your role is to follow him to the Braithwaites trying to sell moonshine back to them.
Here's a walkthrough of Advertising, The New American Art in RDR 2.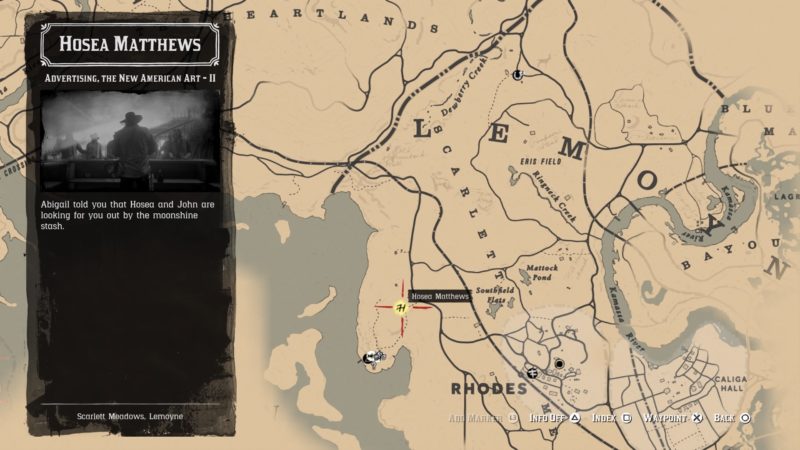 Talk to Hosea who is situated close to the campsite to start the mission.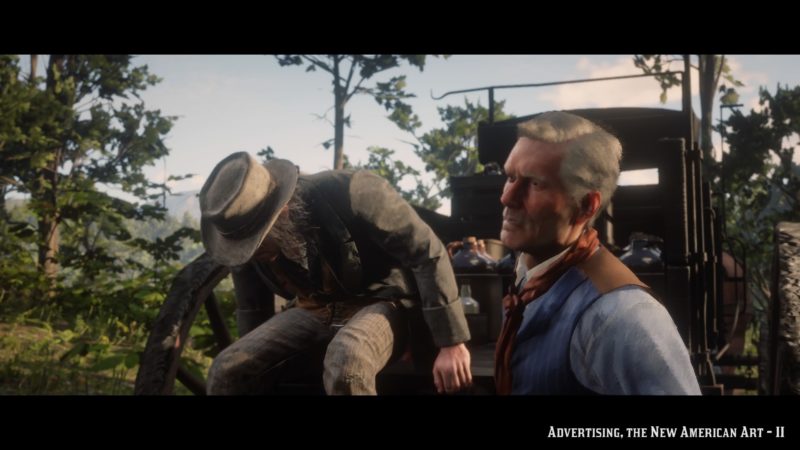 Go to Braithwaite Manor
You have to ride to Braithwaite Manor in an attempt to sell these moonshine back to them, although they were stolen by your gang in the first place.
The manor is at the end of this road.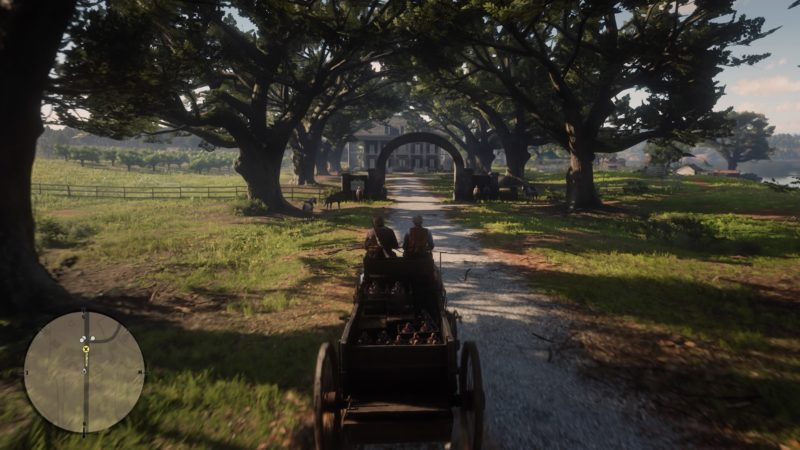 You can see the exact location in the map below.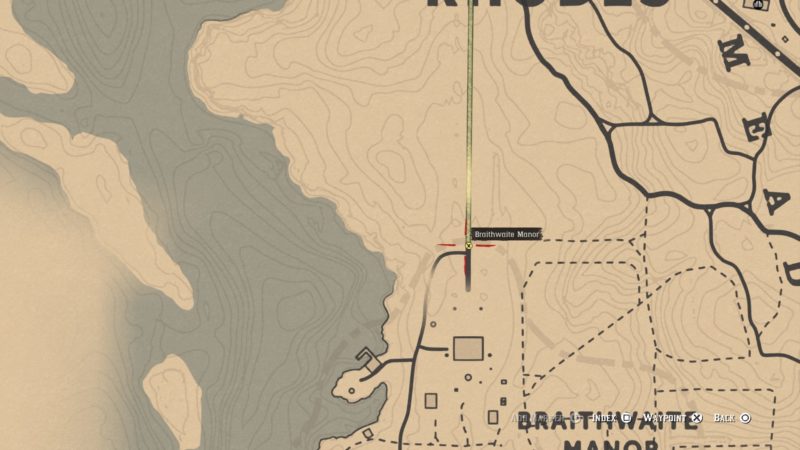 When you're there, Hosea will talk to the guards to let you guys in. Approach the entrance of the manor.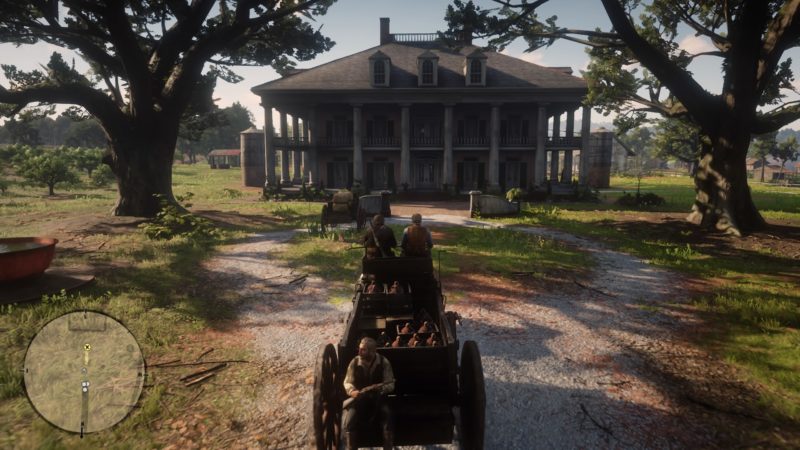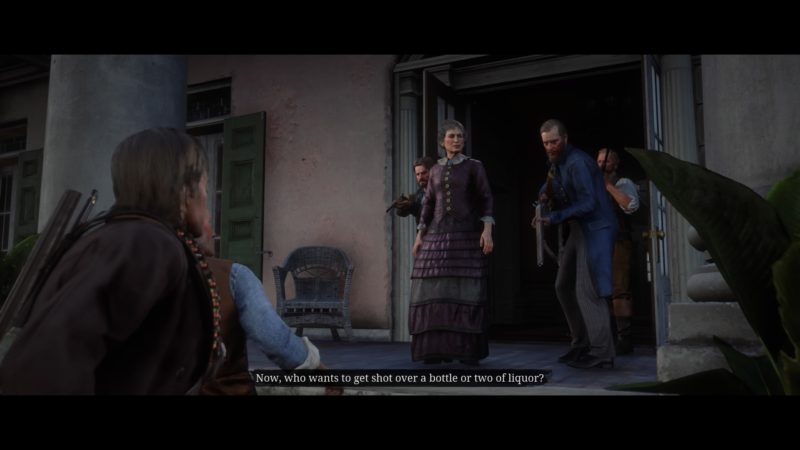 Go to Rhodes Saloon
After the cutscene, you have to go to Rhodes Saloon to give out these moonshine for free, in an attempt to anger the Grays.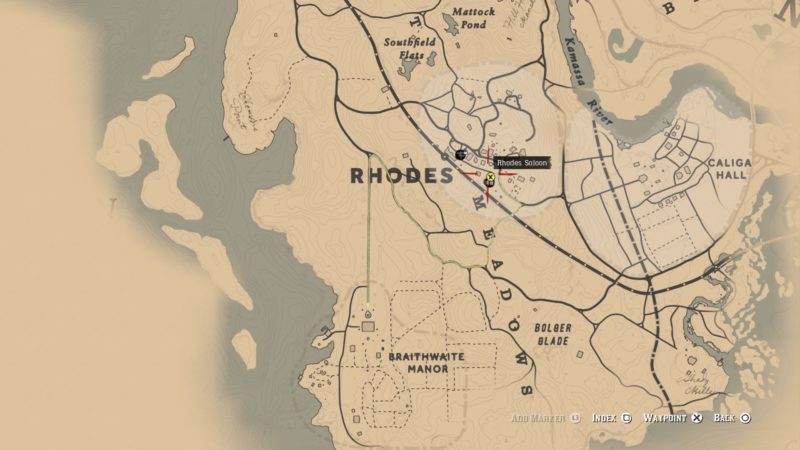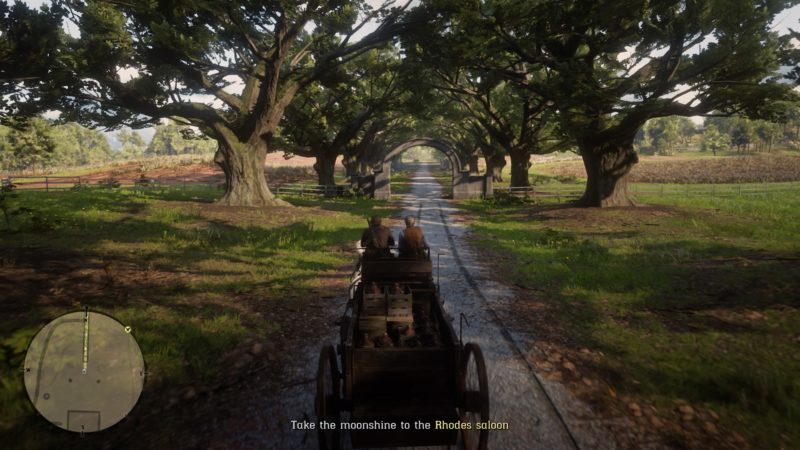 You will see this Rhodes Parlour House when you've reached the destination.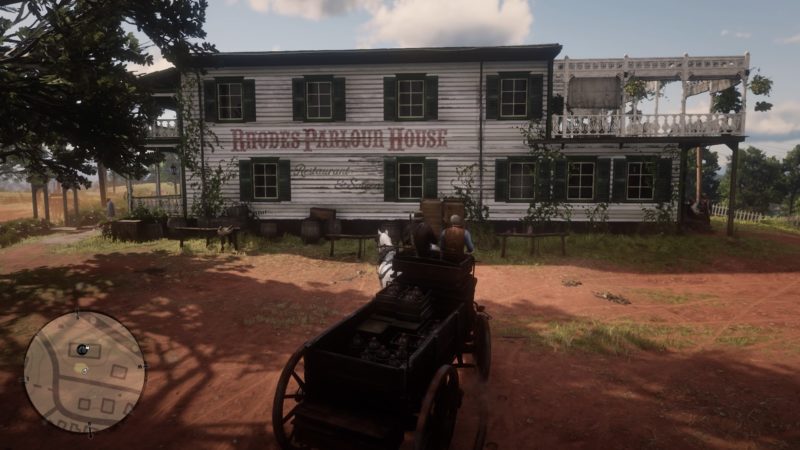 Hosea will start doing his talking to enter the saloon and give out free moonshine.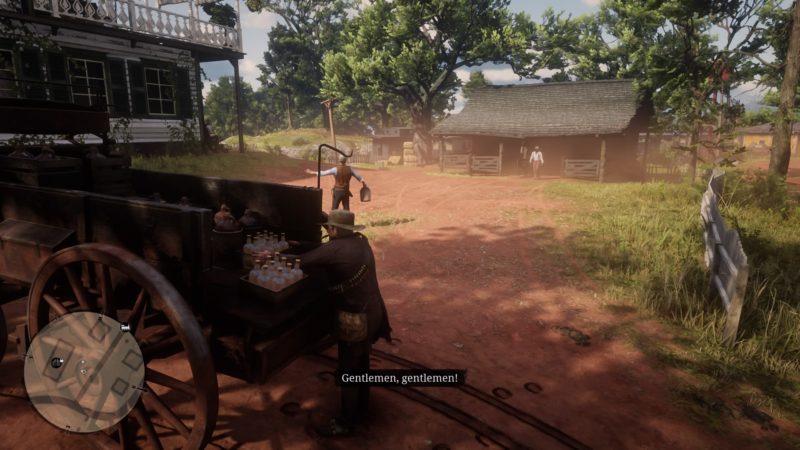 Follow him in through the backdoor and find the bar.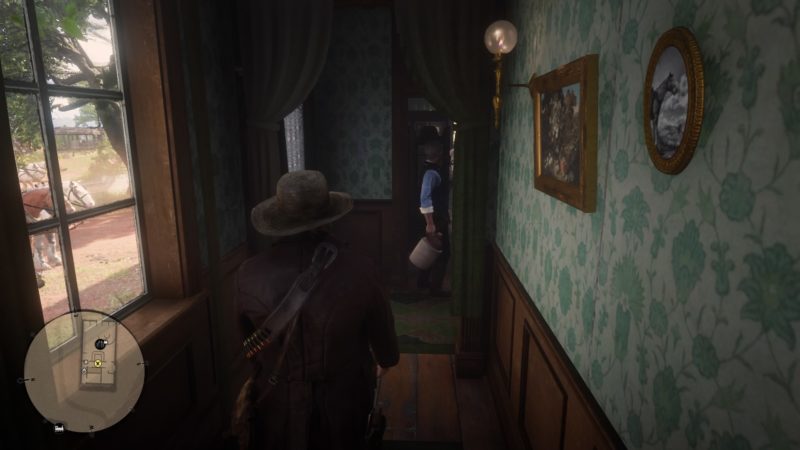 After a cutscene, you will then be pouring drinks for everyone. Just pour quickly and press X (serve drink) whenever that option comes up.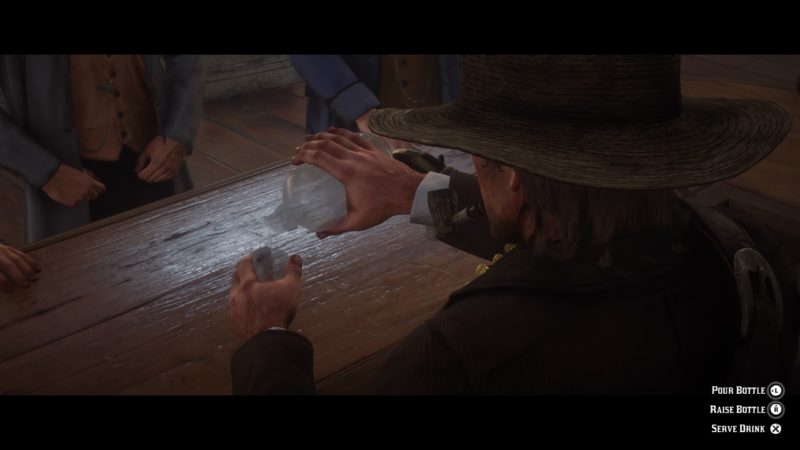 After sometime, you guys will be ambushed by the Lemoyne Raiders.
Kill the Raiders
Get rid of all the raiders who are shooting at the two of you. After killing some of them, follow Hosea up the stairs.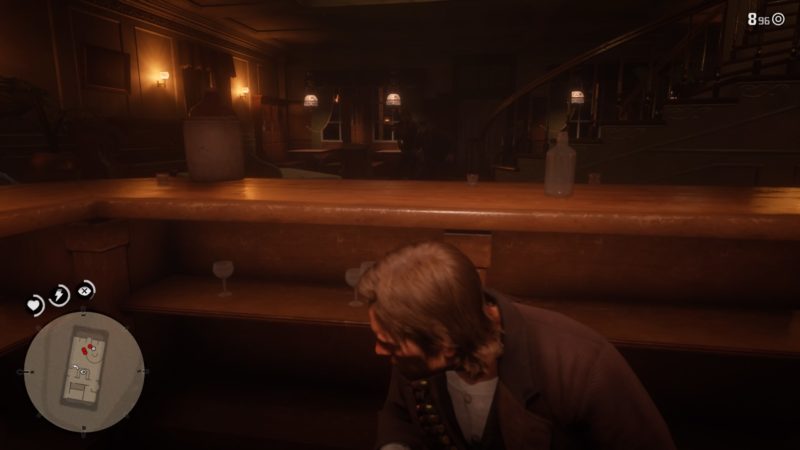 There will also be gunmen upstairs, especially when the door opens.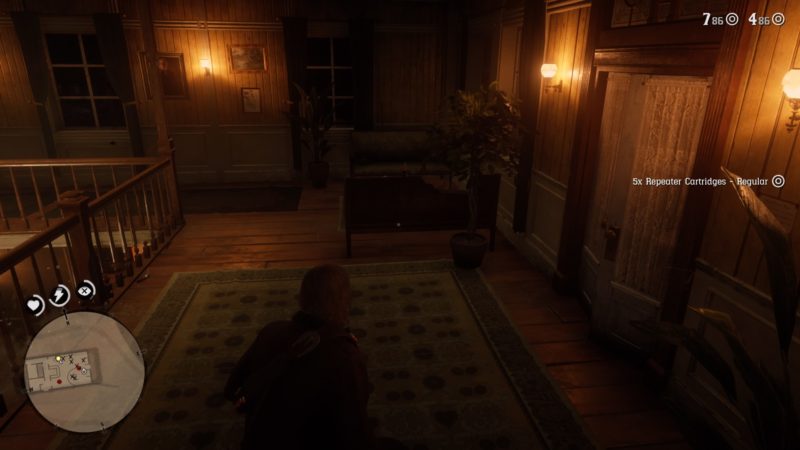 Keep shooting and running away from the place. Just follow Hosea out and at one point you have to jump off the window to the wagon.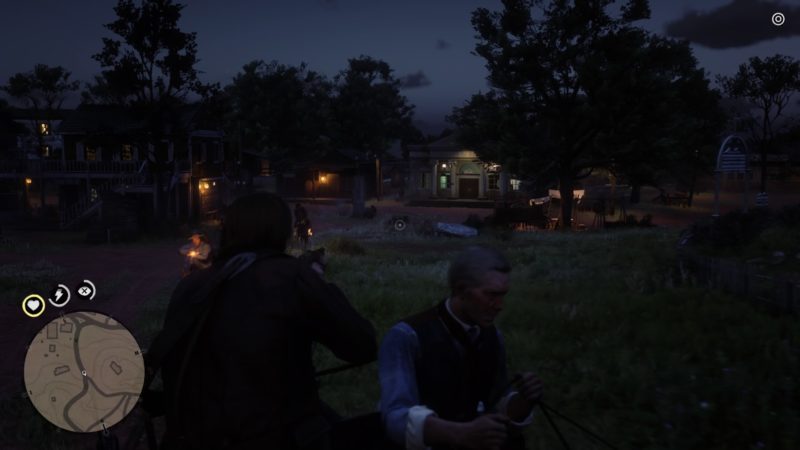 Once you've escaped the place, your mission is complete.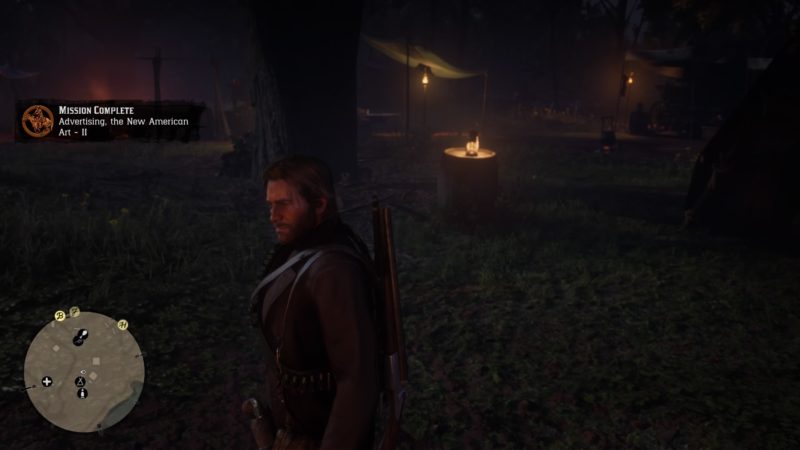 If you wish to get all of the objectives, you need to fulfill the following:
Headshot 5 Lemoyne Raiders in the saloon
Complete with at least 80% accuracy
Complete the mission without taking any health items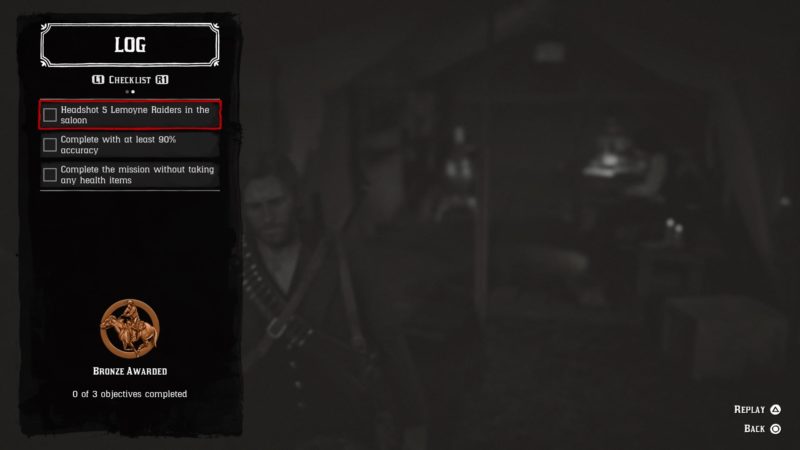 ---
Related articles:
The Fine Joys Of Tobacco (Red Dead Redemption 2)
Red Dead Redemption 2: Horse Flesh For Dinner (Walkthrough)
Red Dead Redemption 2: Sodom? Back To Gomorrah
RDR 2: Preaching Forgiveness As He Went (Walkthrough)
Red Dead Redemption 2: An Honest Mistake (Walkthrough)
Red Dead Redemption 2: The Course Of True Love (All Chapters)
RDR2: Who Is Not Without Sin (Walkthrough)