Raiders of the Lost Rock is a side mission on the planet Eden-6 in Borderlands 3.
Your task is to help Dr. Miles Brown locate his favorite rocks that were taken from him.
Here's a walkthrough of Raiders of the Lost Rock in Borderlands 3.
This mission is recommended for level 26 and above. To begin the mission, speak to Claptrap in Sanctuary.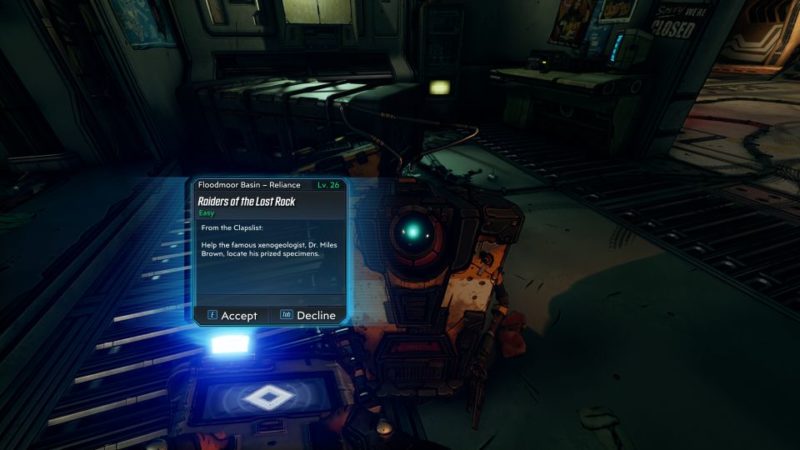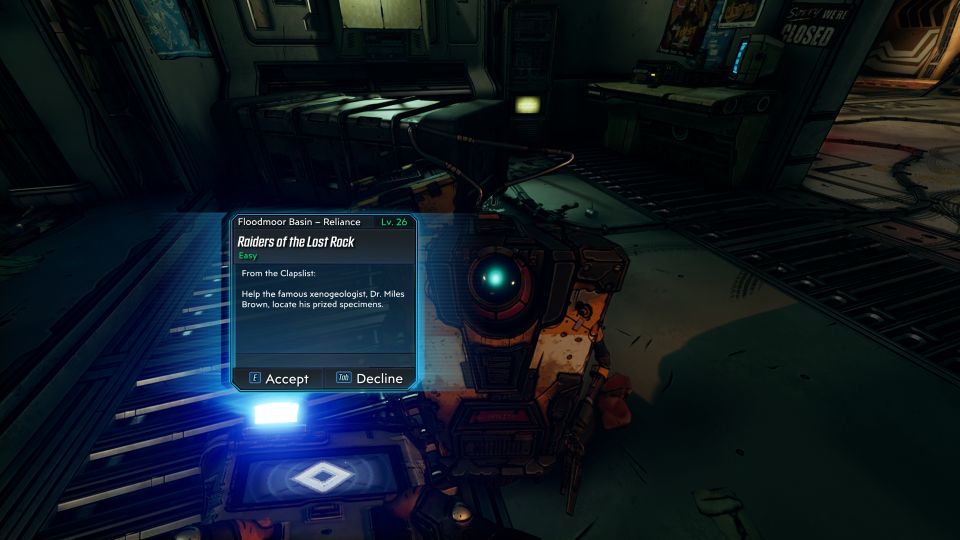 Talk to Miles Brown
Speak to Miles Brown who is located in the Reliance base.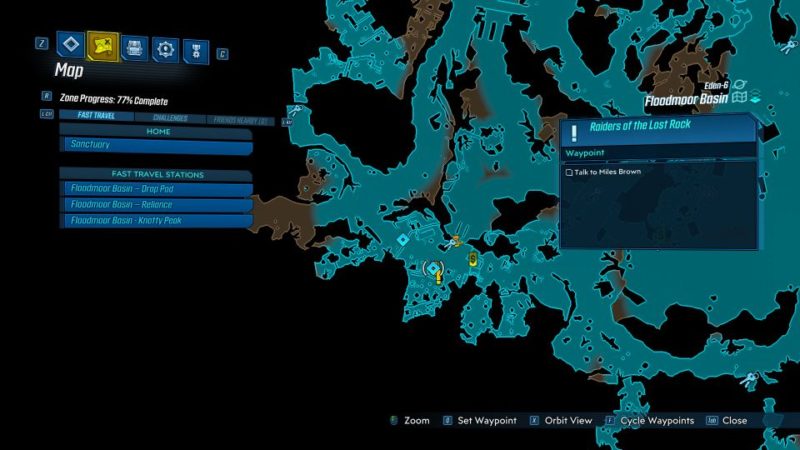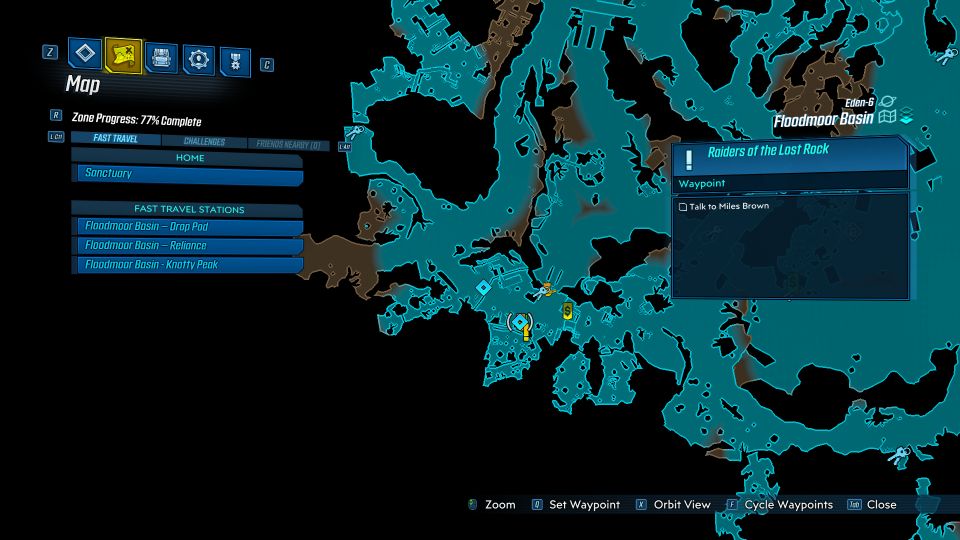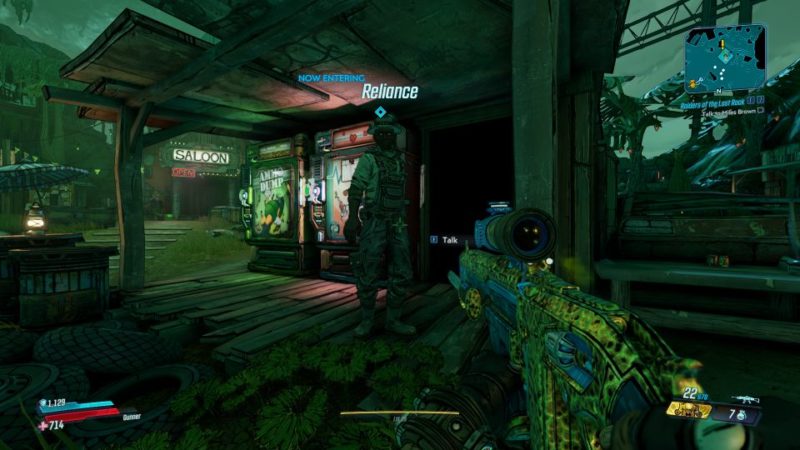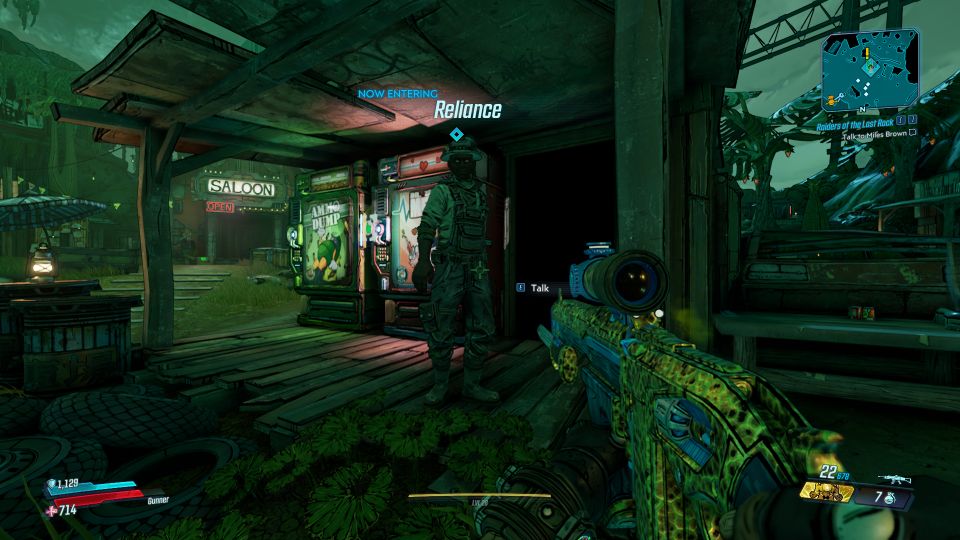 Track thief
Next, track the thief who stole his rocks. Get to the location shown in the map below.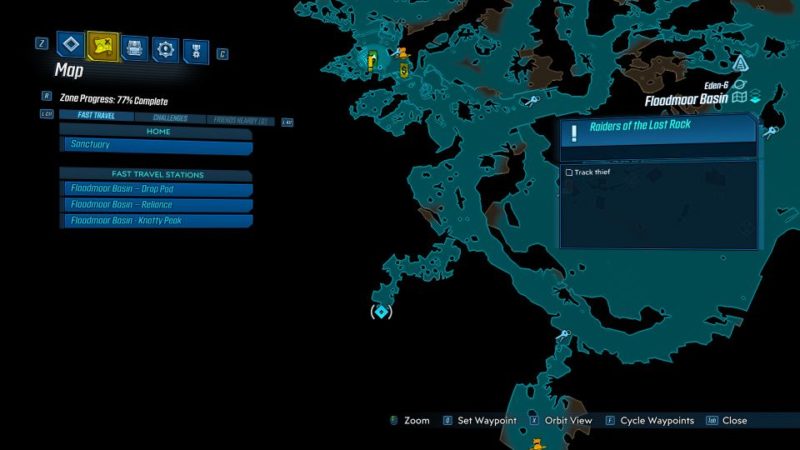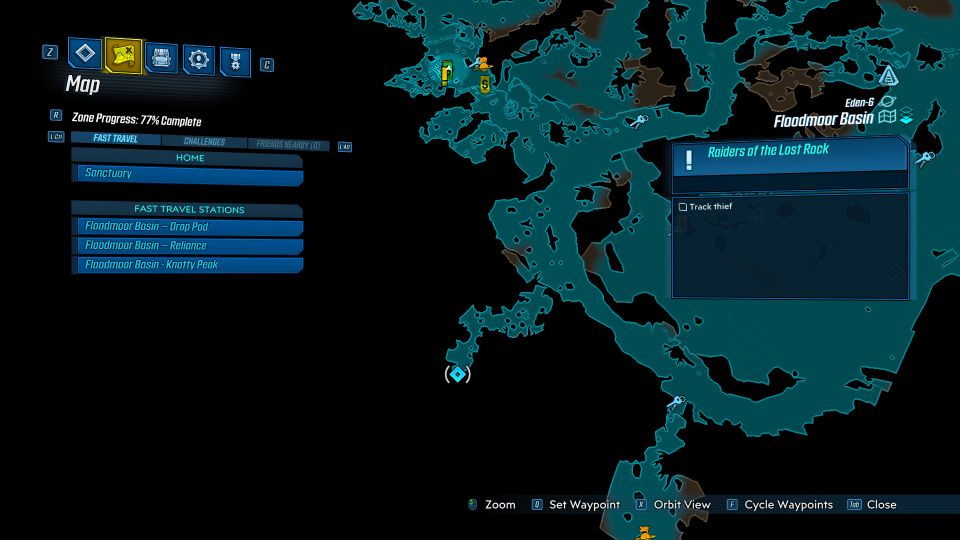 You'll have to go through quite a number of creatures here.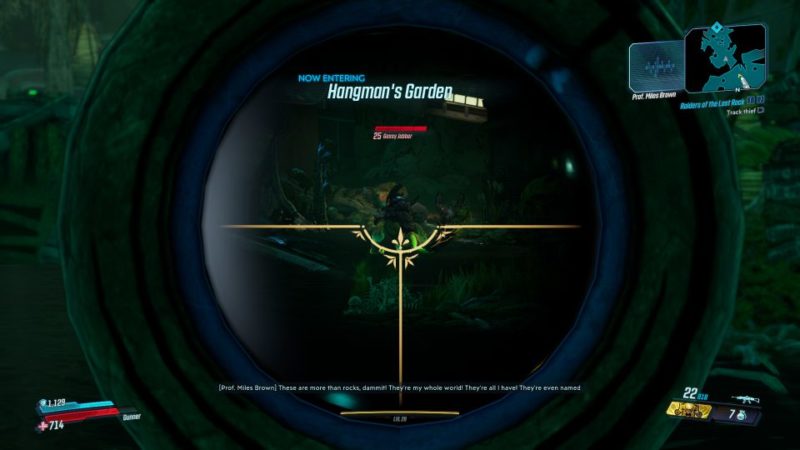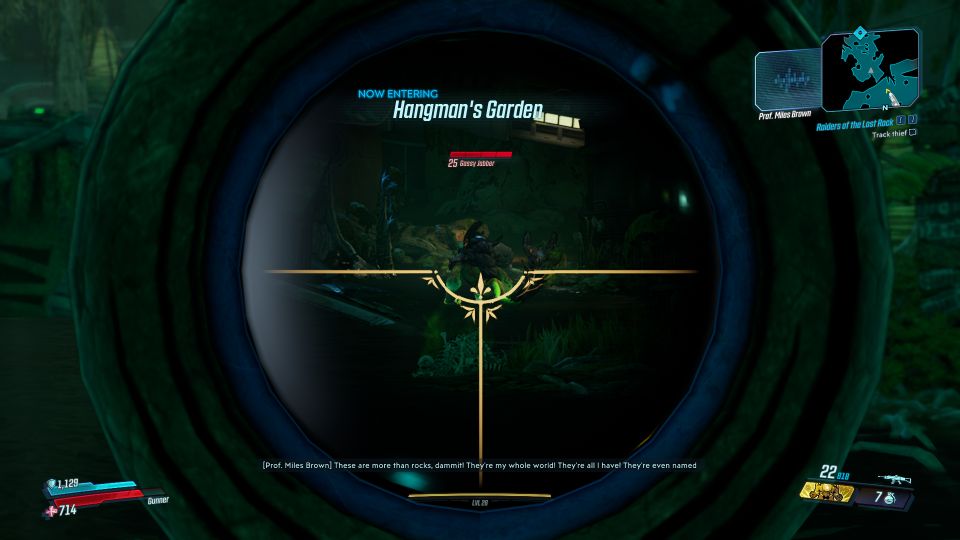 Finally, you'll reach Ambermire.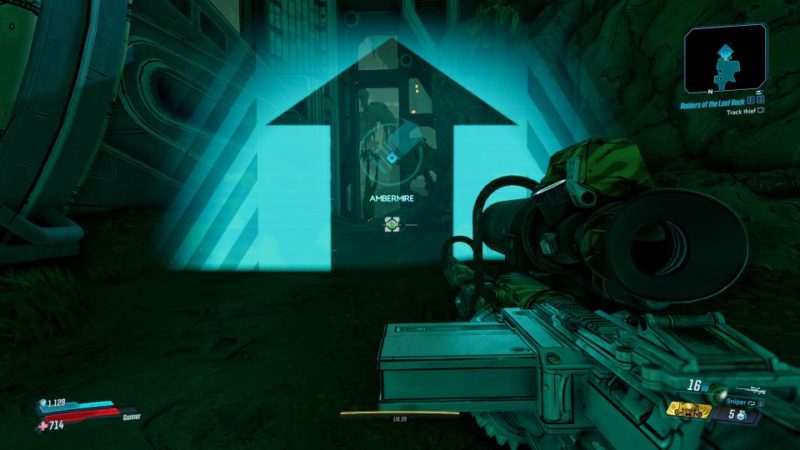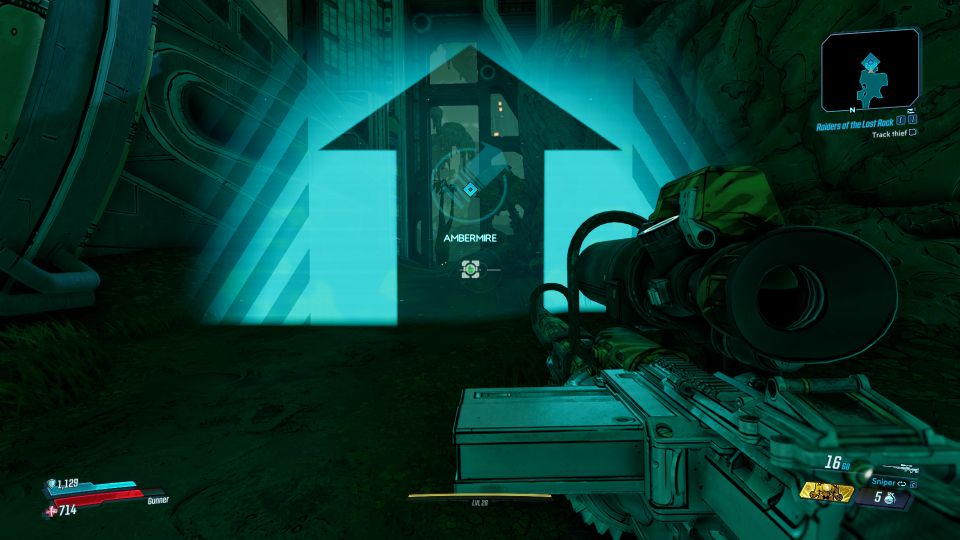 Continue tracking the thief by picking up rocks that were dropped on the ground. The location of each rock is shown in your map.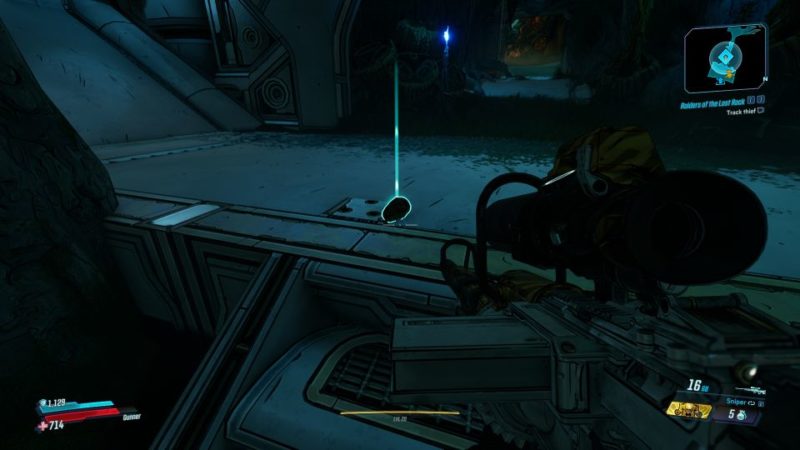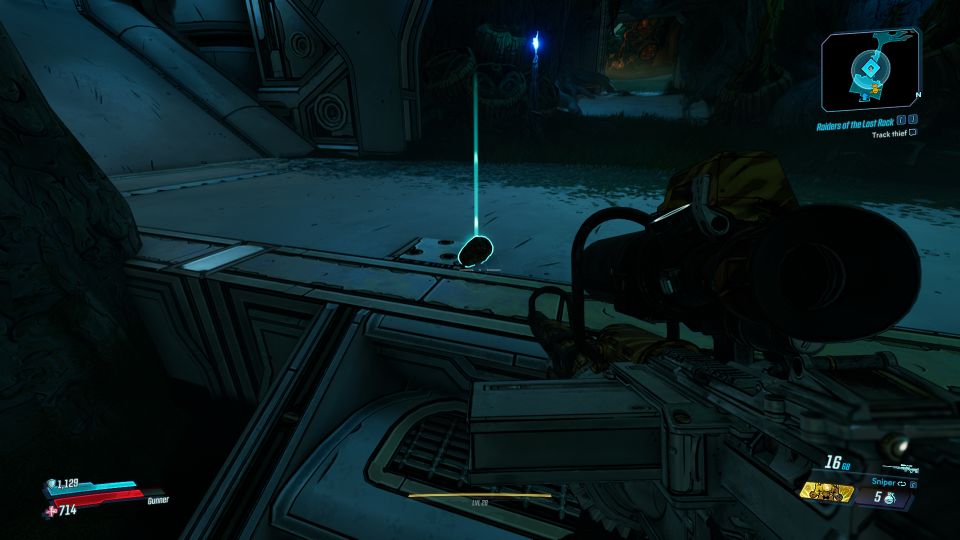 Keep doing the same thing until you reach the destination.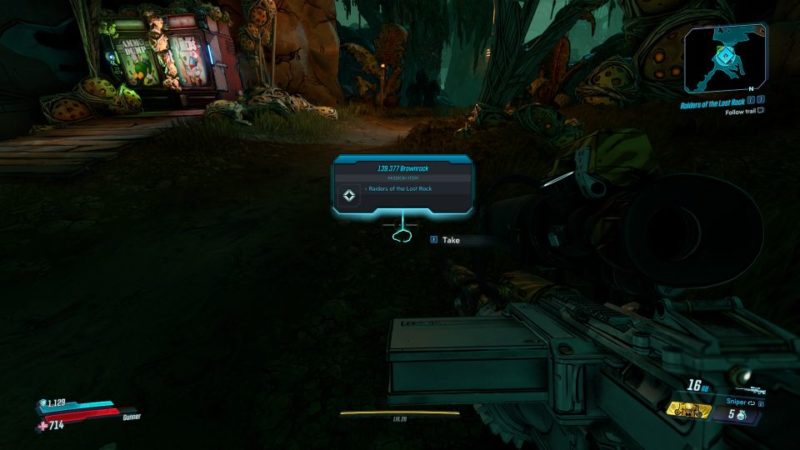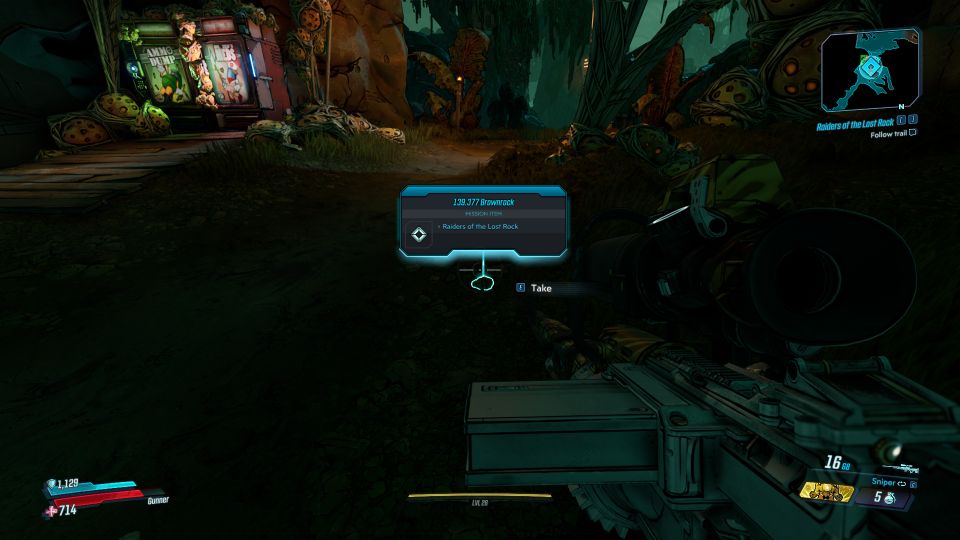 You'll come across quite a number of enemies along the way, including creatures and COV guys.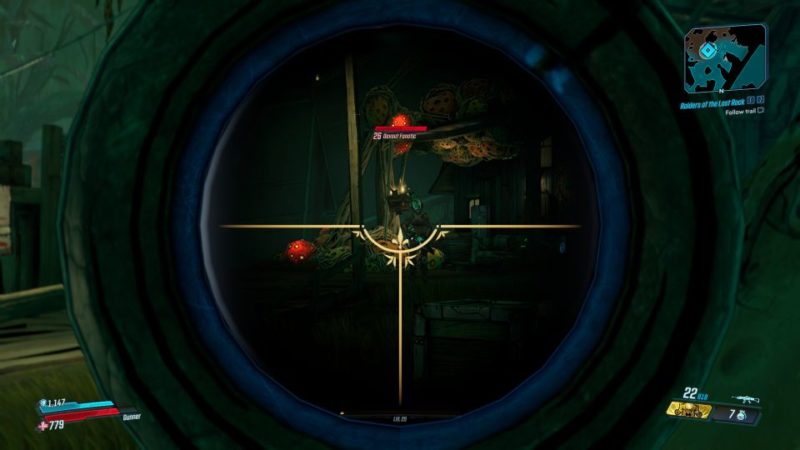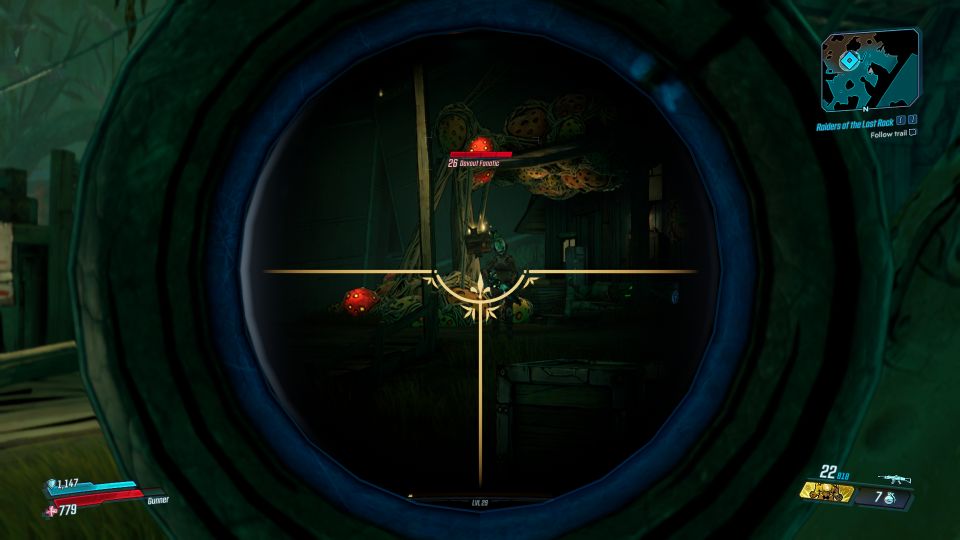 Keep following the rocks until you reach the location shown in the map below, marked by the player location.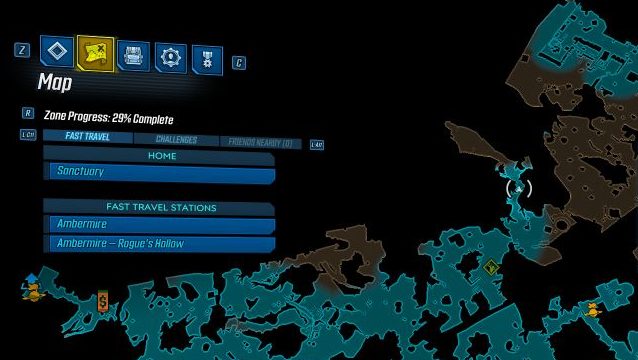 Kill jabbers
You will come across a door here. The door will break open and some jabbers will appear.
Take them all out.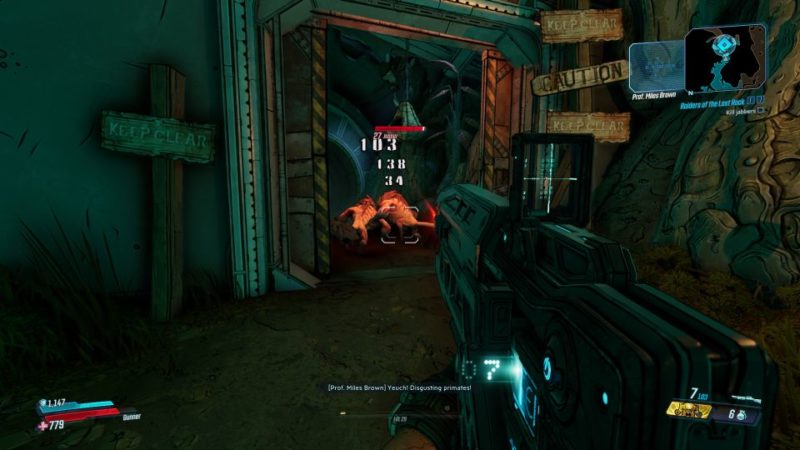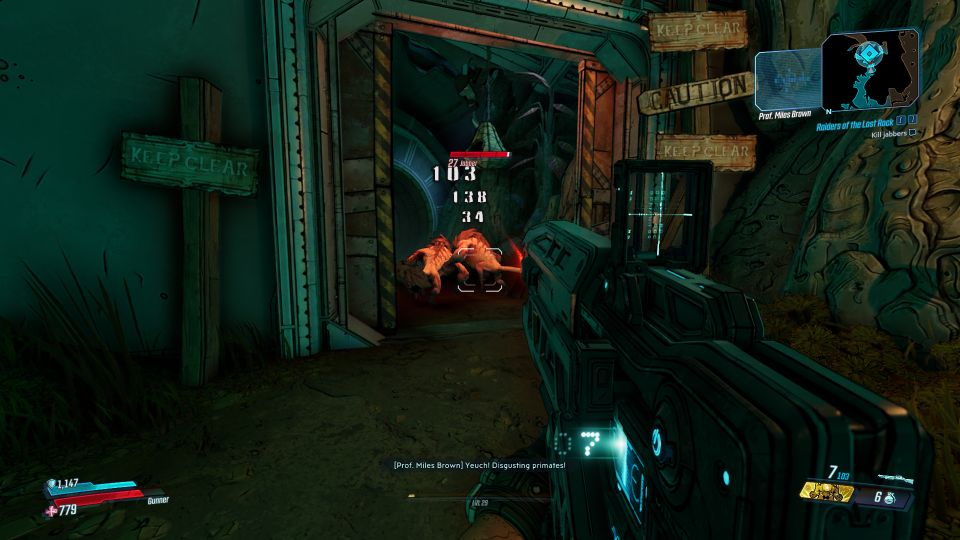 Collect Brownrocks
There will be four Brownrocks you need to collect. The locations are all shown below.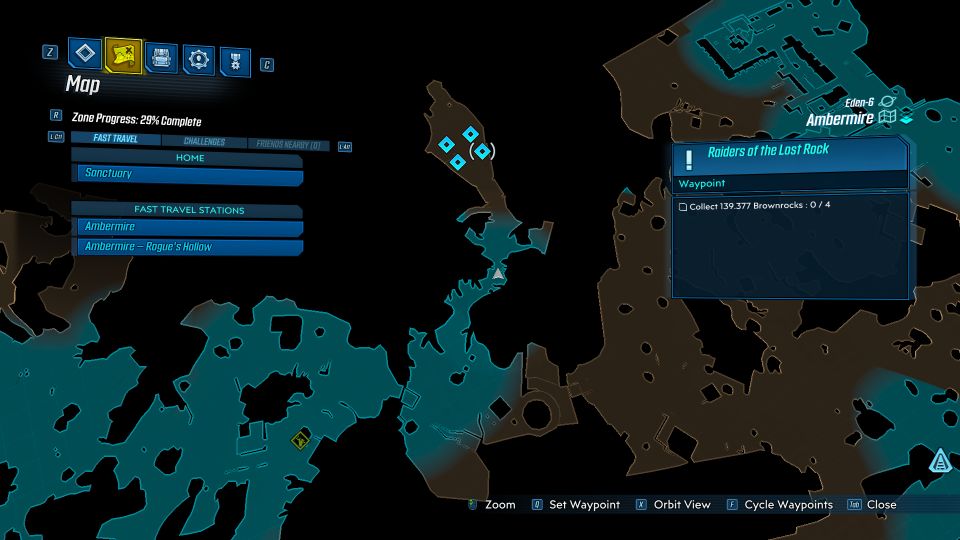 Just pick them all up here.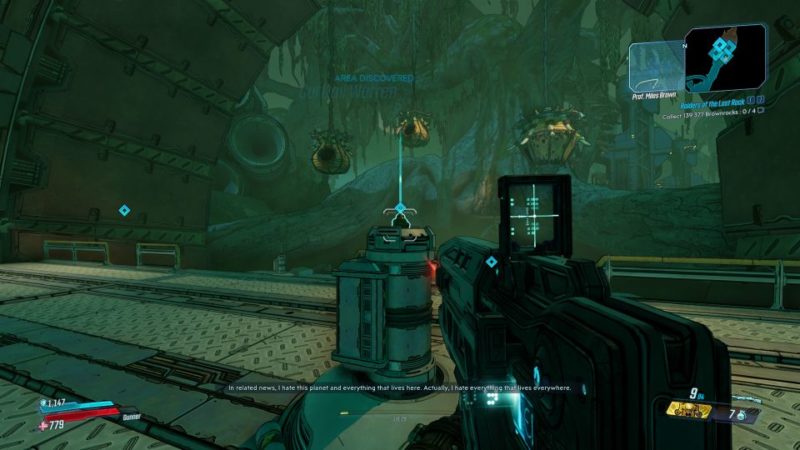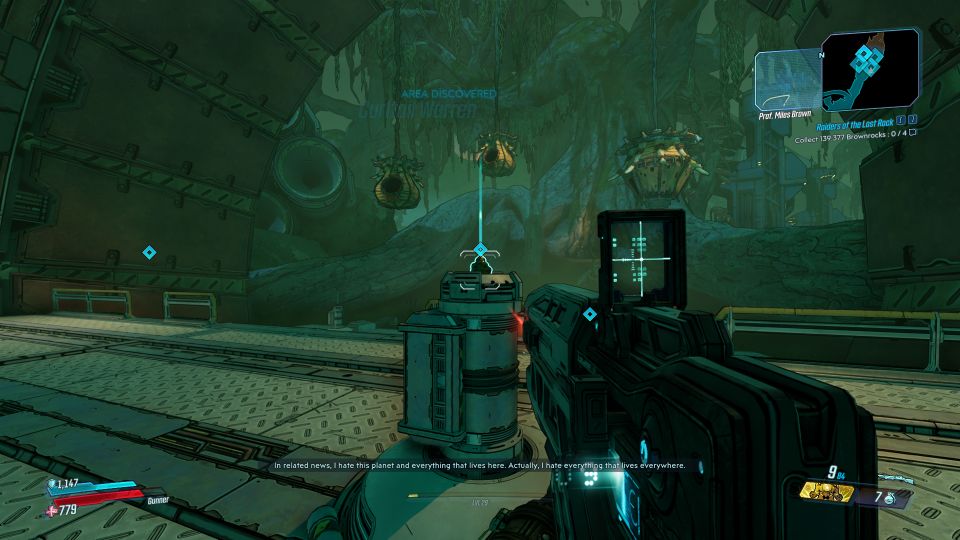 Kill King Gnasher
Finally, you'll need to kill King Gnasher who leads the jabbers here.
Before you can get to him, eliminate the jabbers in the room.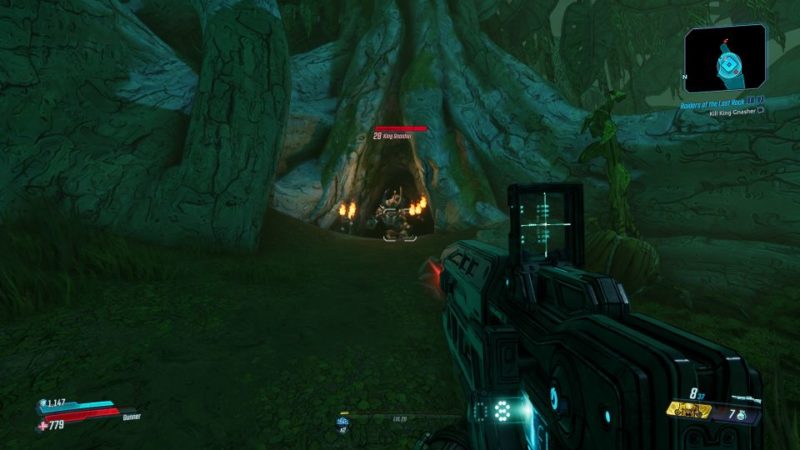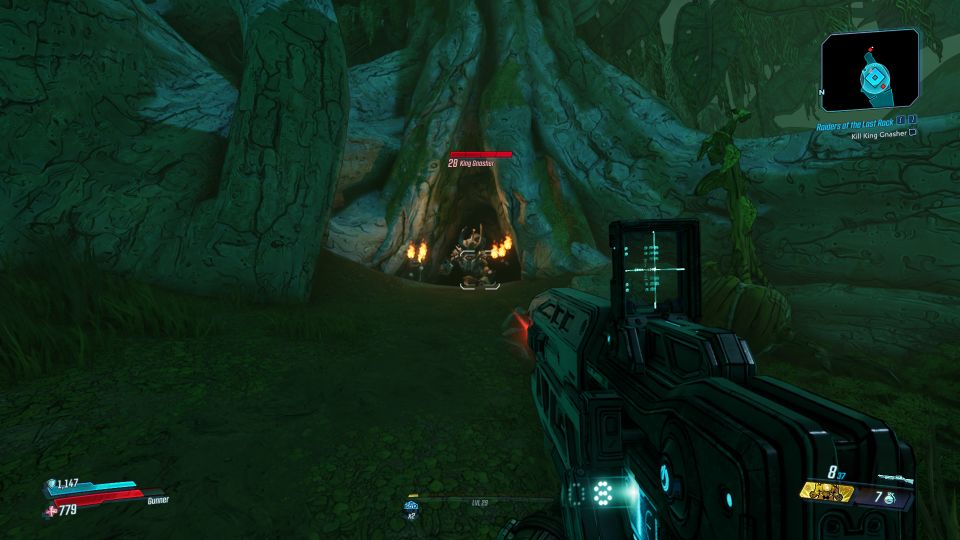 King Gnasher isn't that tough so it should be quite easy to kill him.
Take Abigail
Pick up the rock named "Abigail" which dropped from King Gnasher.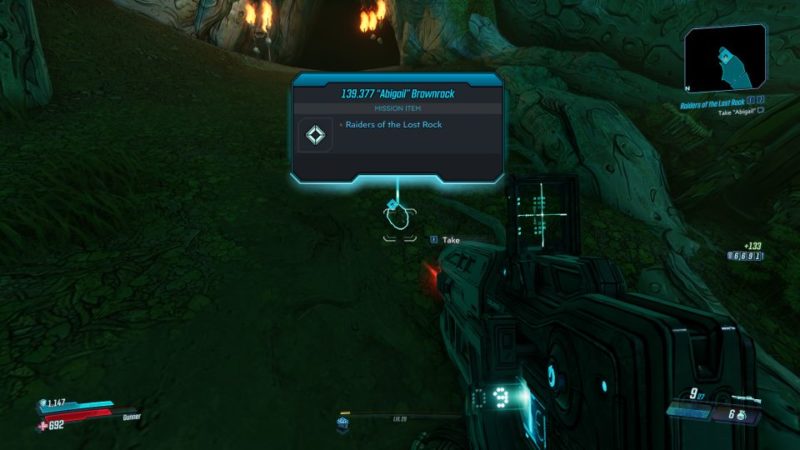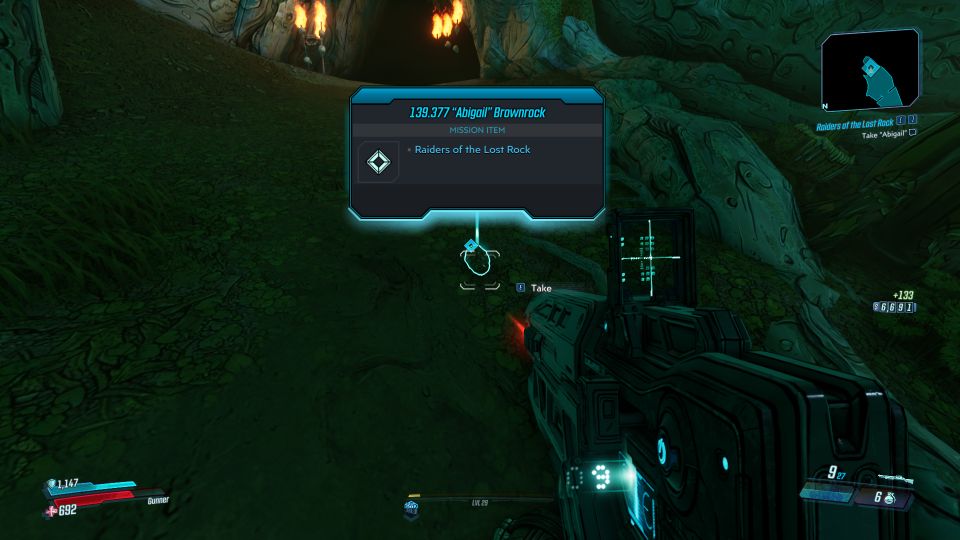 Return to Miles Brown
Go back to Miles Brown at Reliance to give him the rocks.
The mission completes here. You will get some cash and a grenade as reward.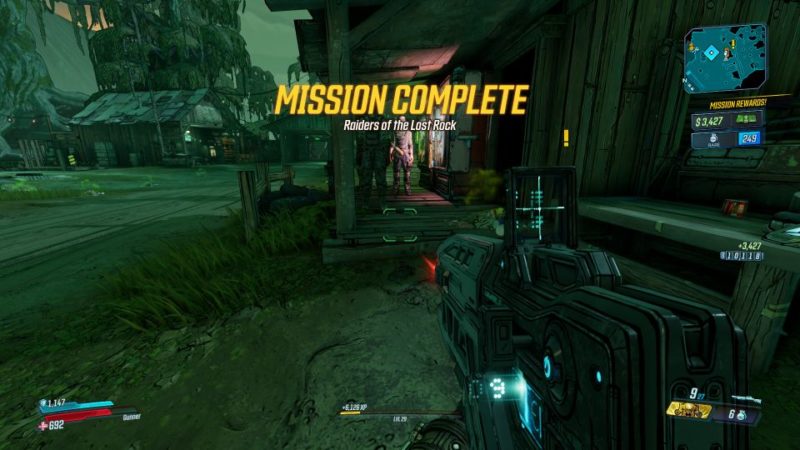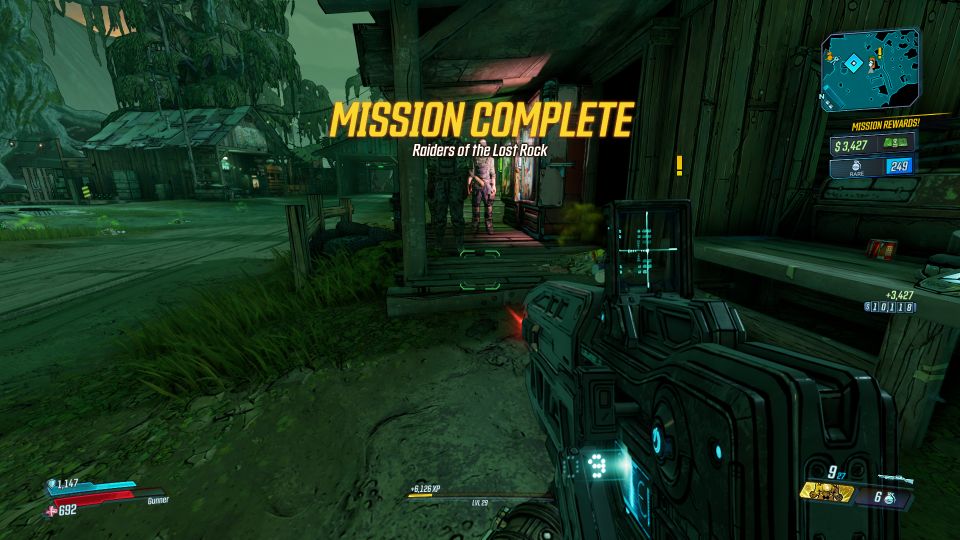 ---
Related articles:
How To Respec Skill Points: Borderlands 3 Guide And Wiki
How To Get Golden Keys: Borderlands 3 Guide And Wiki
Sell Out (Camera Or Trap): Borderlands 3 Walkthrough
Malevolent Practice: Borderlands 3 Walkthrough And Guide
Sacked: Borderlands 3 Walkthrough And Guide
Going Rogue: Borderlands 3 Walkthrough And Guide