Putien is a one-star Michelin restaurant and this brand has over 40 branches all over Asia. One branch recently opened in Pavilion, right beside Din Tai Fung (another Michelin-starred restaurant).
Here's a really brief review of Putien in Pavilion.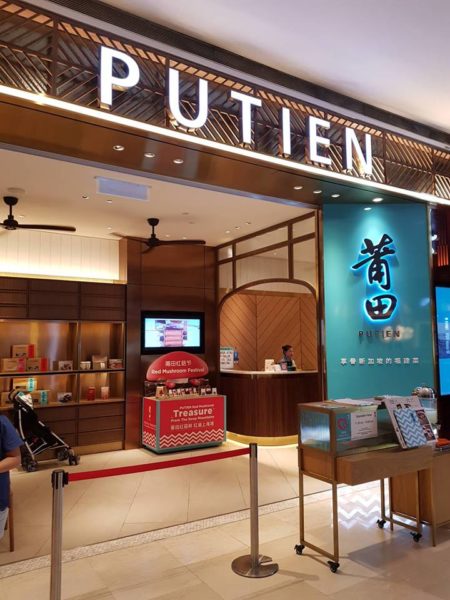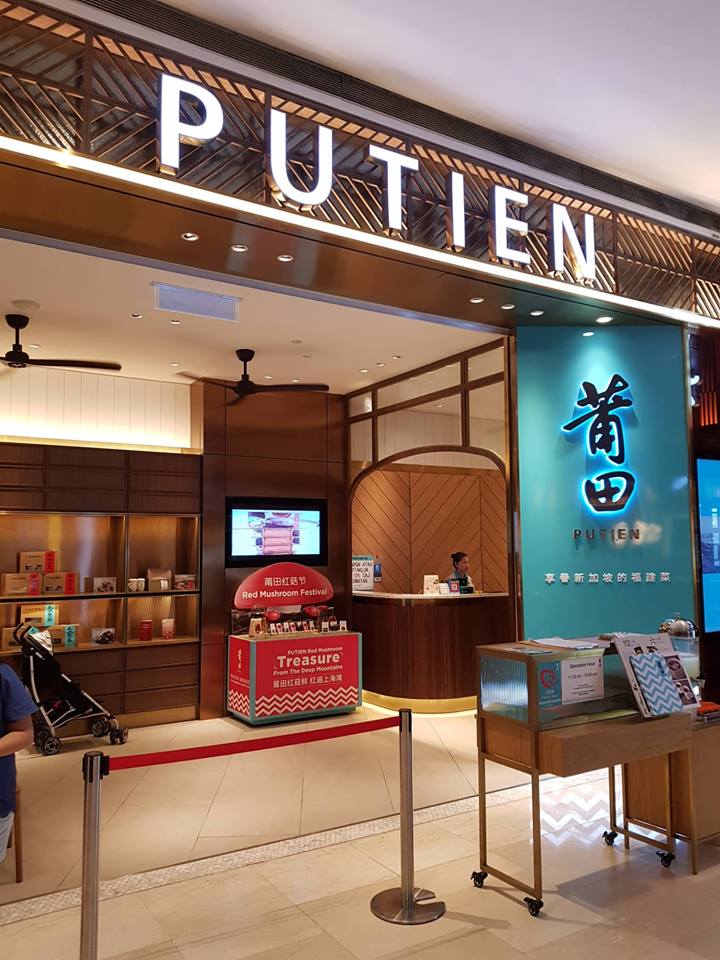 It looks really pleasant on the outside and they do sell some of their products at the store front.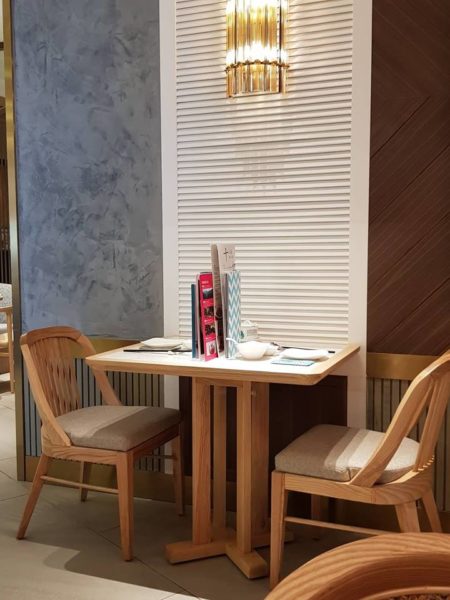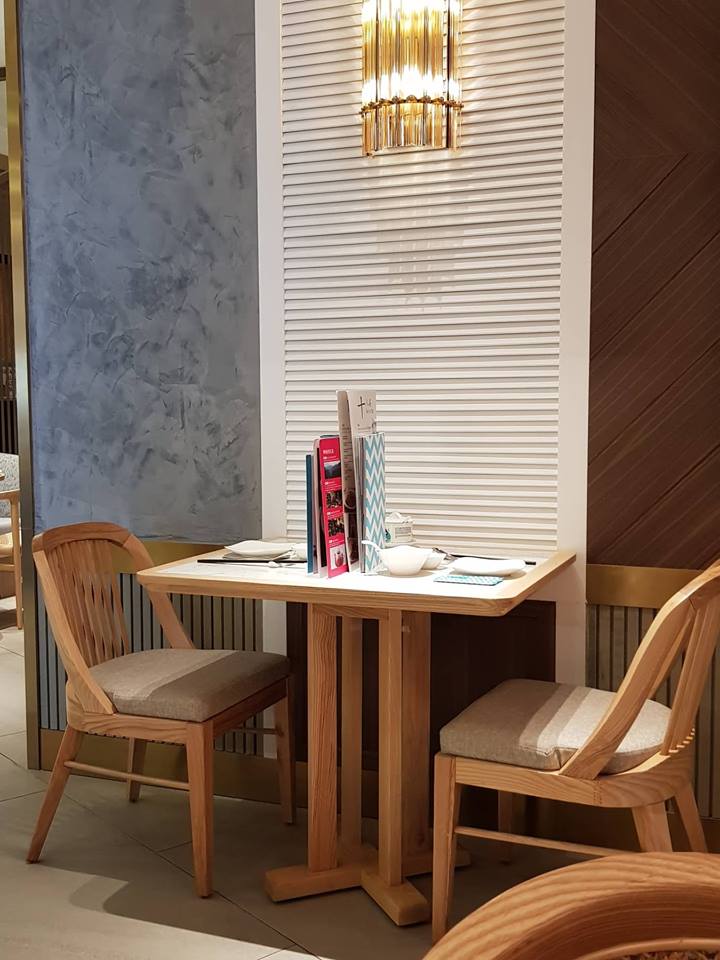 The interior of Putien is really pleasant as well, and you'll notice a lot of customers inside, despite looking empty on the outside.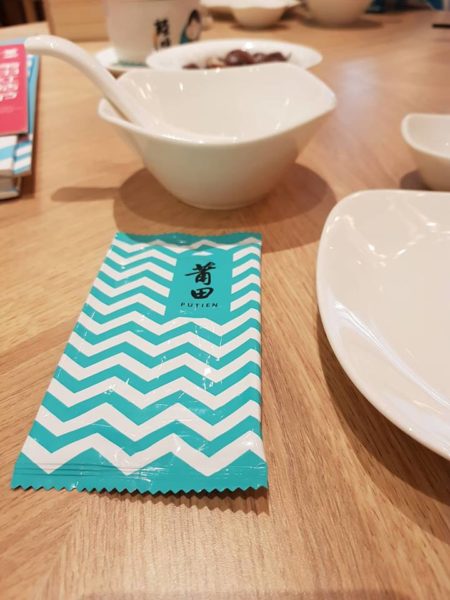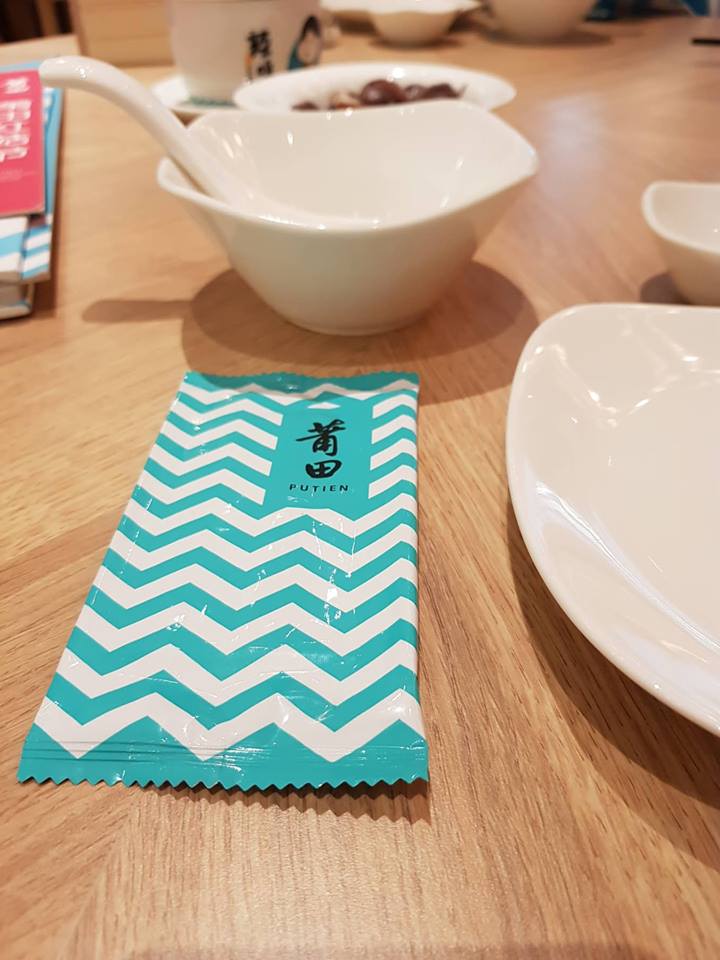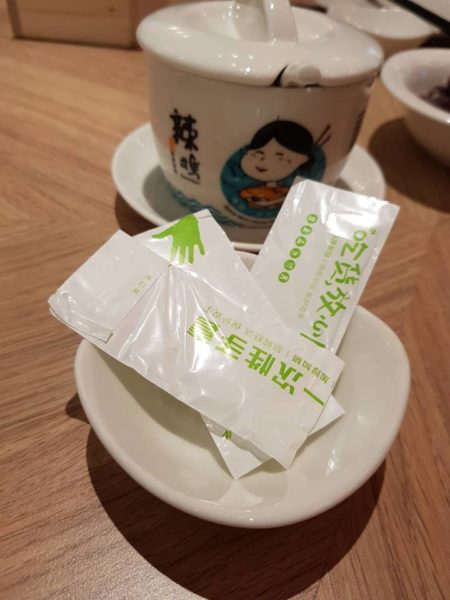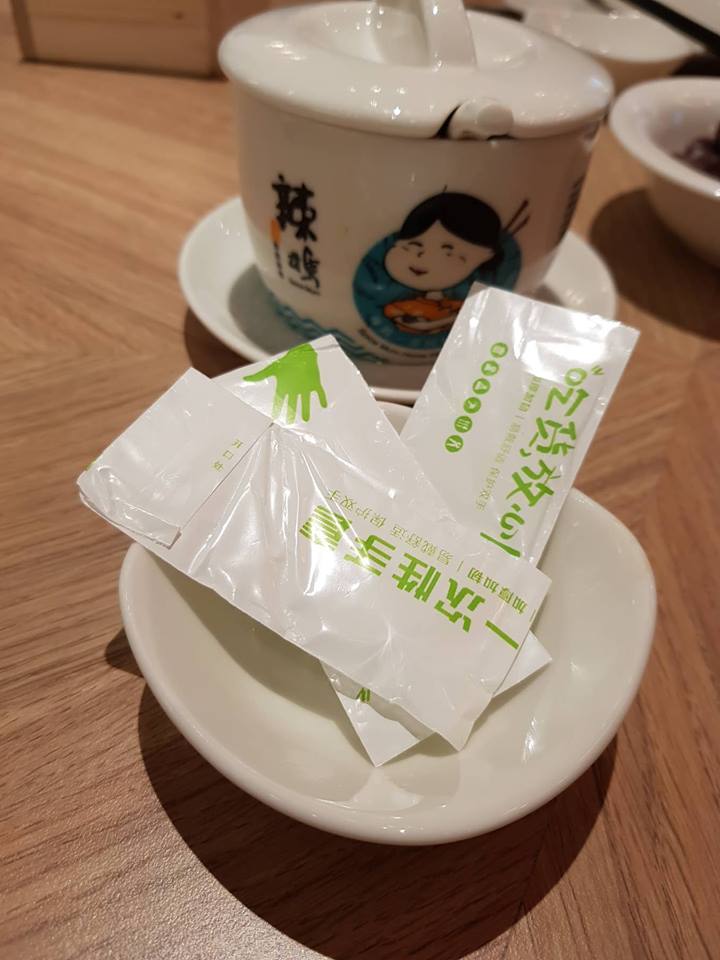 If you order the sesame bun with sliced pork, they will provide these plastic gloves for you to wear them while eating. The packaging is super small so you wouldn't really expect to see gloves inside of it.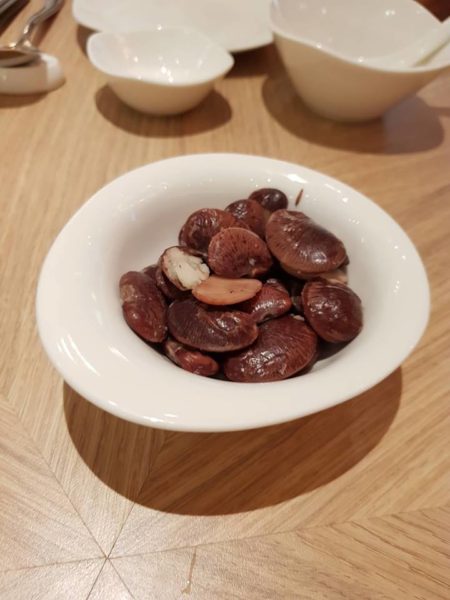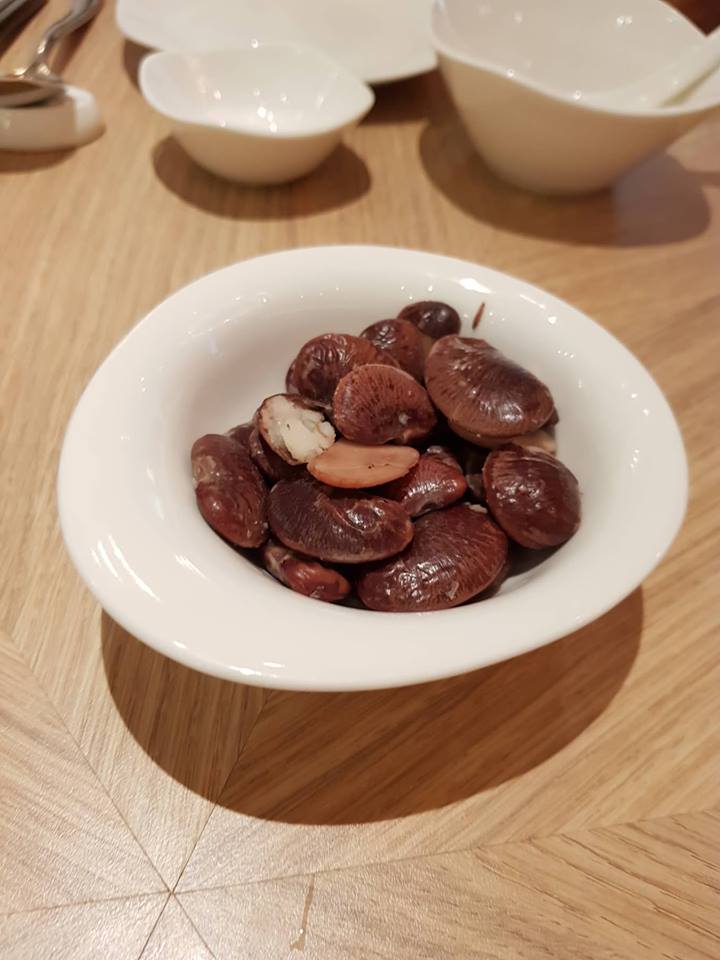 They also provide these nuts as appetizers. It's a little dry so it's not really something I would eat a lot of.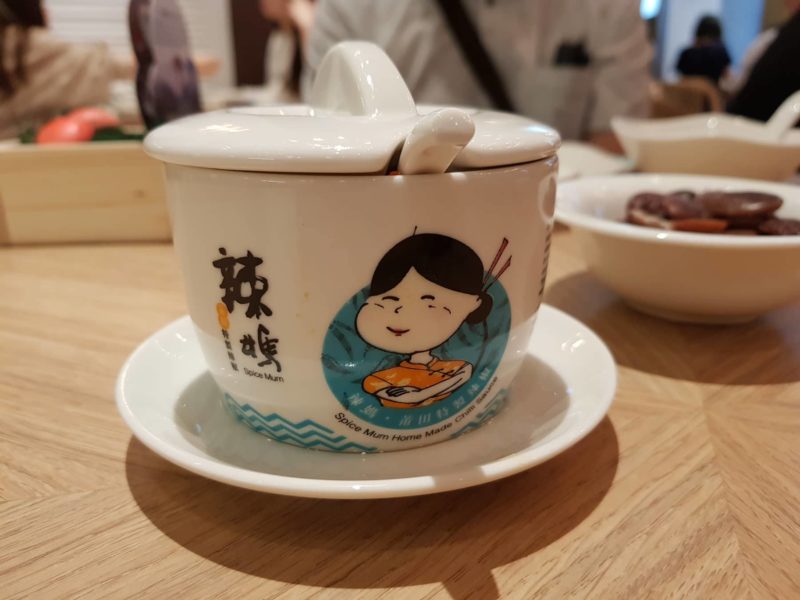 Love the cups and bowls here in Putien. This particular one is for keeping their chili sauce. The chili sauce is actually pretty good.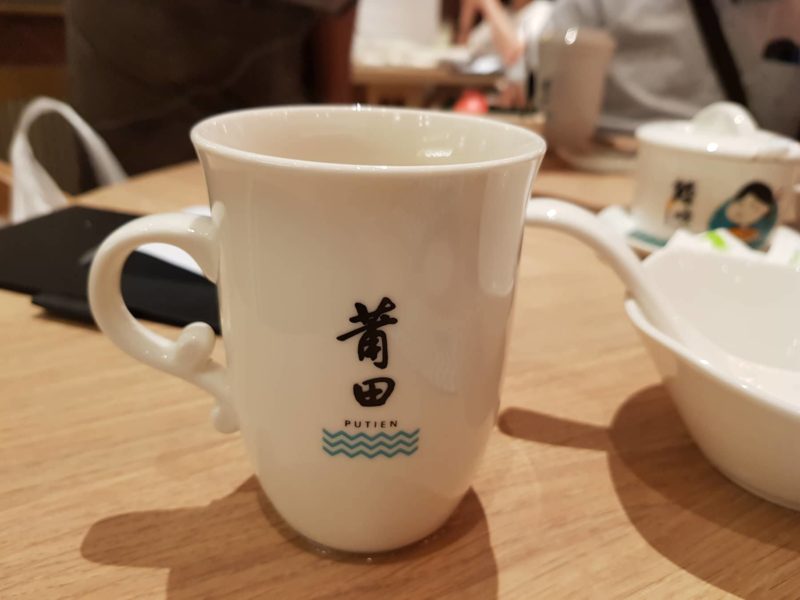 Putien also serves high quality Chinese tea, which is also why it's pretty expensive. One cup is about RM13 plus.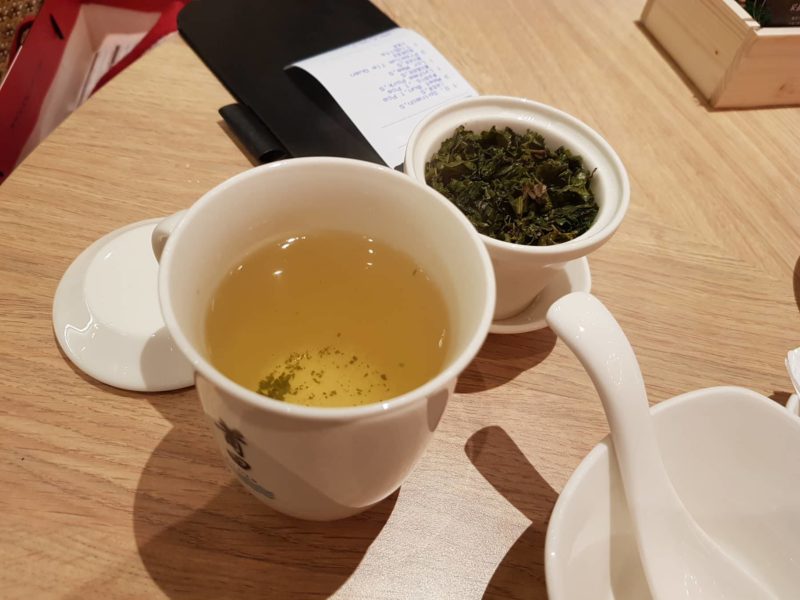 You can see how fresh and green those tea leaves are. It definitely tastes much better than regular Chinese tea and that's what you're paying for.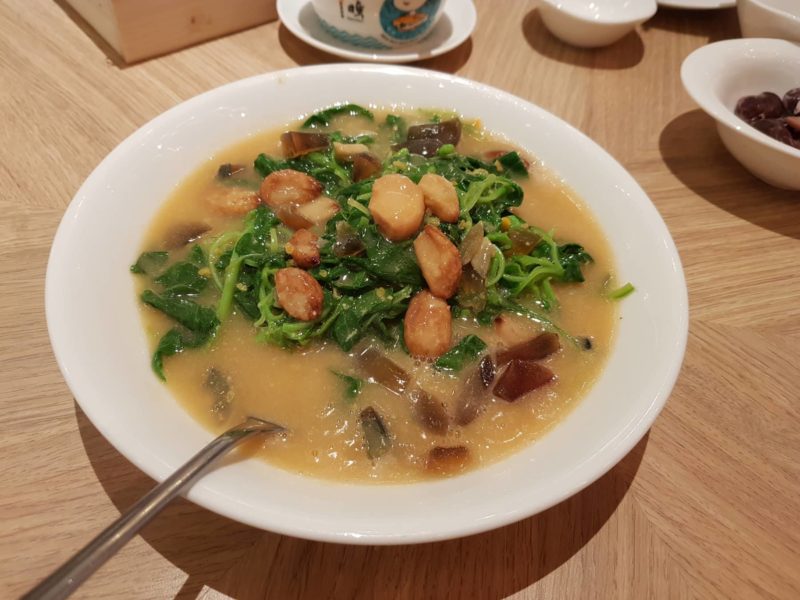 We ordered this vegetable dish that comes with a rather thick broth. They probably used the century egg yolks to bring out this flavor and texture.
There are also big cloves of garlic in this dish. Next up is the sesame bun dish.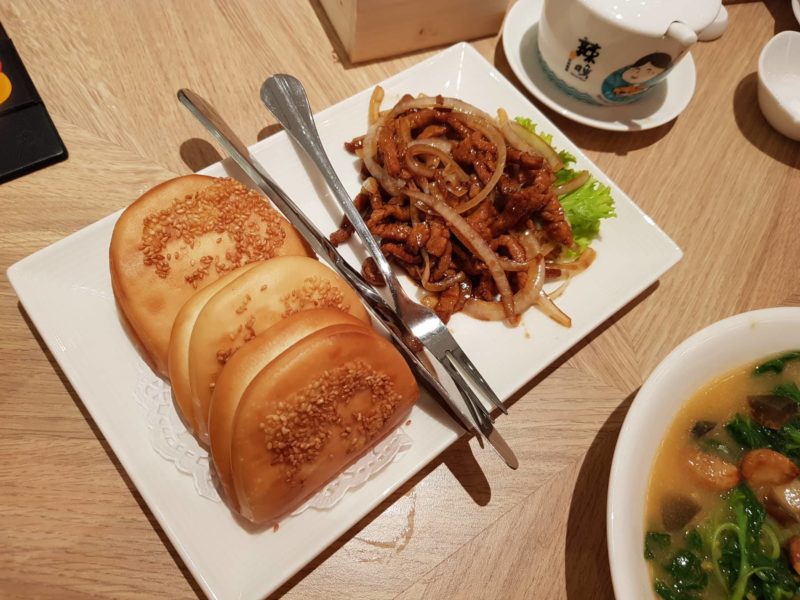 If you're not sure as to what to order in Putien, go with the recommended dishes. There are 10 signature dishes you can choose from.
This sesame bun is deep fried to perfection and you can put the pork slices in it. The flavor of the pork is rather subtle though.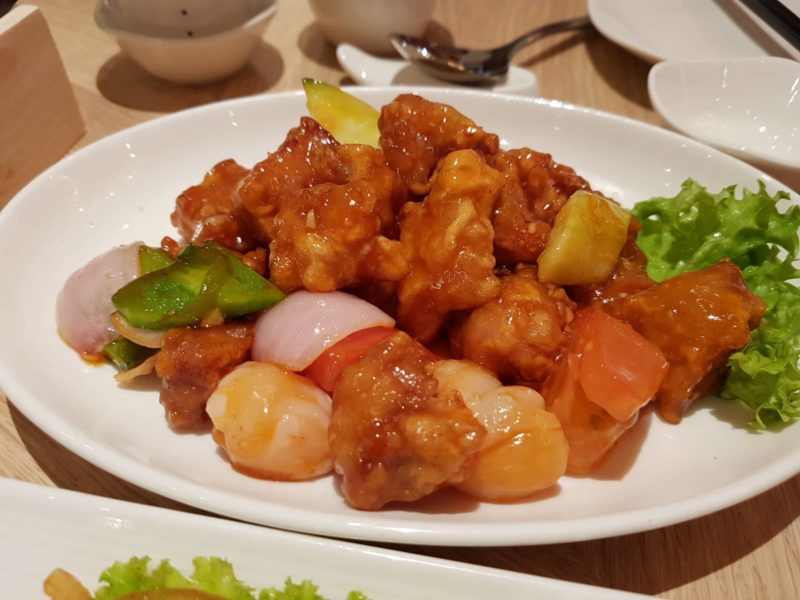 This is their sweet and sour pork and it also comes with lychee. Unfortunately, it only came with two lychees. That said, it's still quite tasty.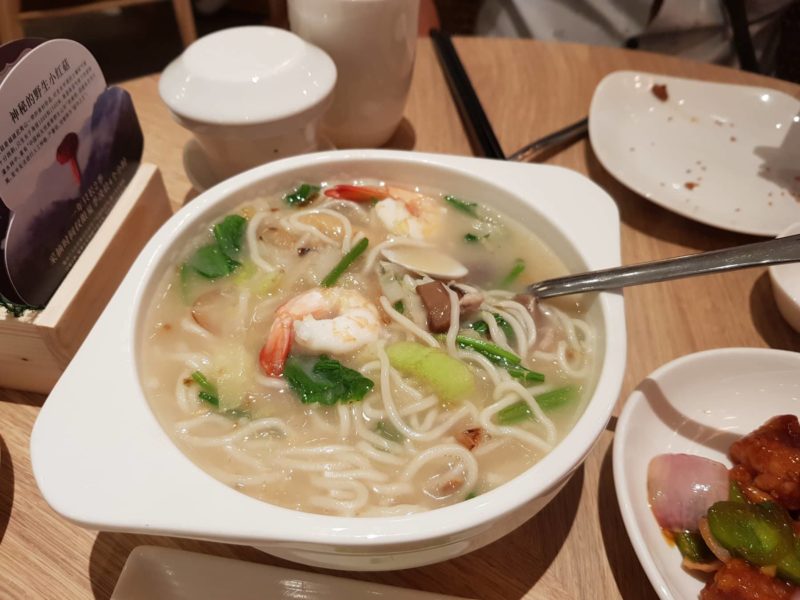 One of their signature noodles is this lor mee. The noodles have great texture and the soup looks a little cloudy plus the taste is subtle. It's delicious if you eat it with the chili sauce since the latter comes with a rather strong taste. There are also seafood inside of it.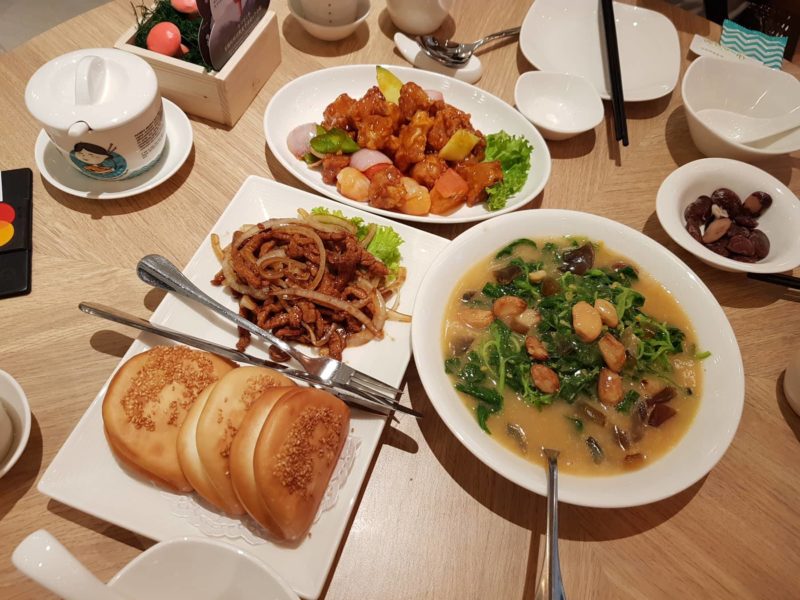 Overall, the food at Putien Pavilion is pretty good and the dishes are refined. It's the kind of quality you would expect from a one-star Michelin restaurant.
---
Related articles:
The Stolen Cup Cafe (Jonker Street Malacca)
Weissbrau Pavilion Kuala Lumpur Review