Preparation for the Ceremony is a quest you will receive in Thunder Bluff in World of Warcraft (WoW) Classic.
Your task is to hunt for 6 bronze feathers and 6 azure feathers.
Here's a walkthrough of Preparation for the Ceremony in WoW Classic.
To unlock the quest, talk to Eyahn Eagletalon who is in Thunder Bluff.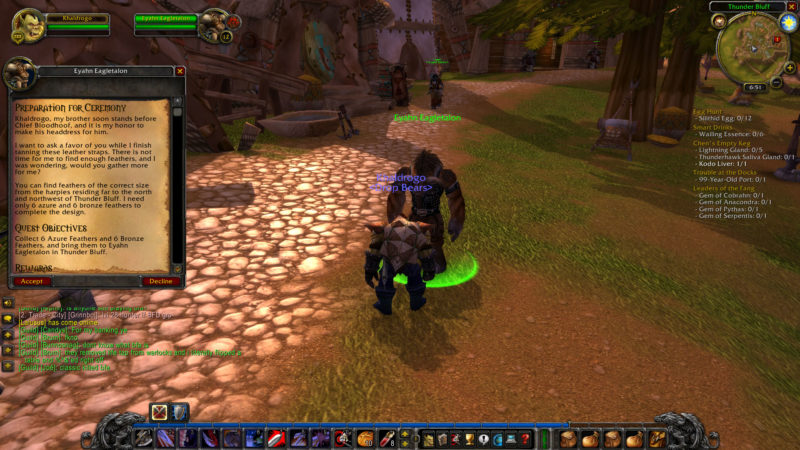 How to find azure and bronze feathers
You can find the harpies who drop the two types of feathers just northwest of Thunder Bluff.
The exact location is shown below, marked by the player location.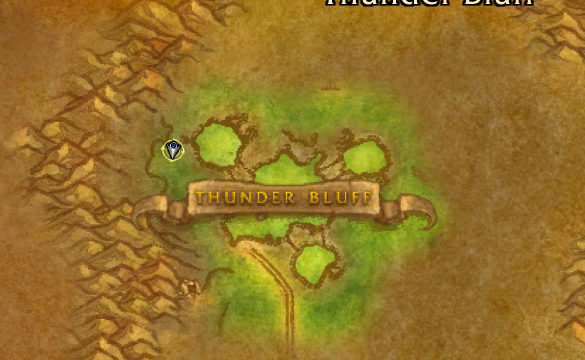 To get azure feathers, slay the Windfury Sorceress mobs.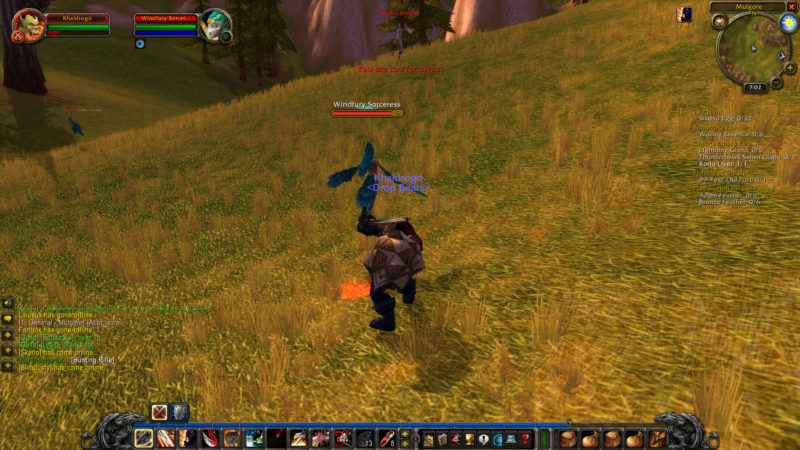 As for bronze feathers, slay the Windfury Matriarch mobs.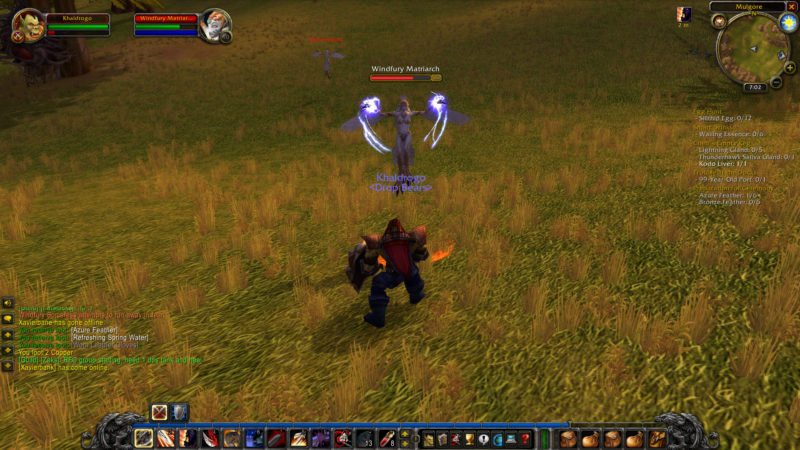 Once you've obtained 6 feathers each, go back to Eagletalon and claim your reward of an item.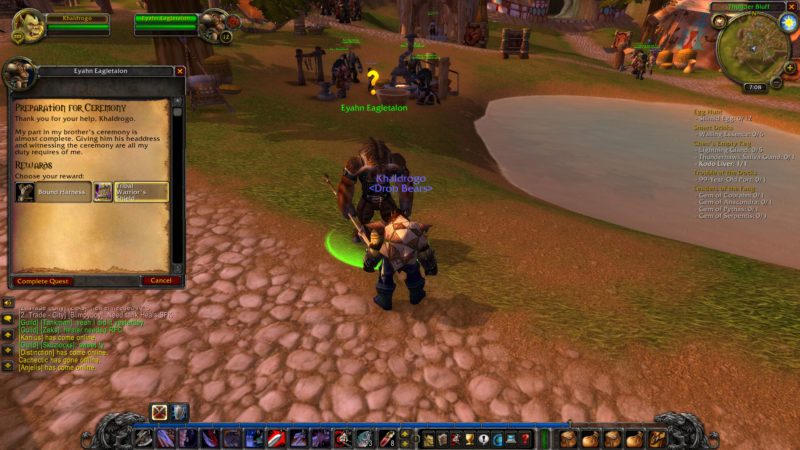 ---
Related articles:
How To Go To Silverpine: WoW Classic Guide And Wiki
How To Leave Your Guild In Classic WoW
Where Is Mankrik's Wife (Lost In Battle): WoW Classic
How To Go To Orgrimmar From Undercity: WoW Classic