Powerful Connections is a side mission by Marcus you will get in Borderlands 3.
Your task is to help Marcus repair the vending machine to get new guns.
Here's a walkthrough of Powerful Connections in Borderlands 3.
To begin the mission, interact with the broken vending machine outside the base. Accept the mission to start.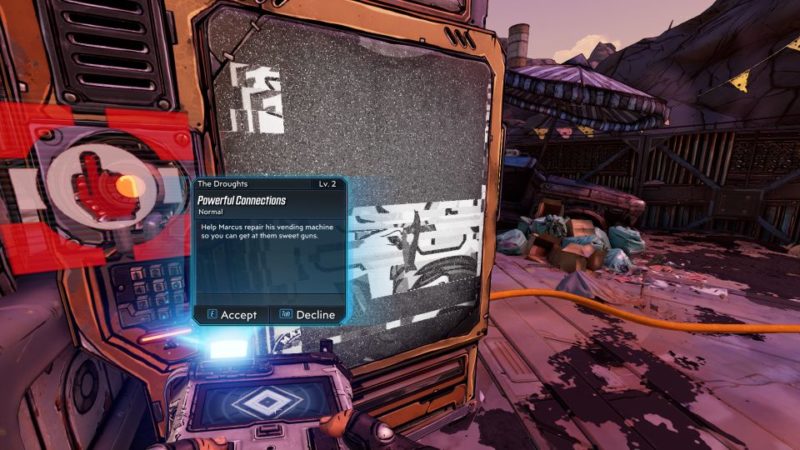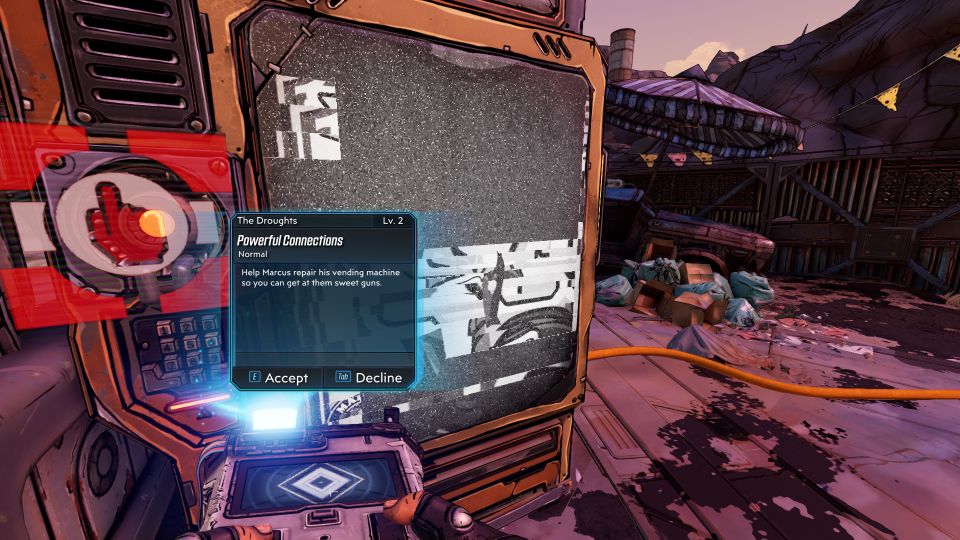 Find the problem
To identify the problem, follow the cable all the way to this circuit.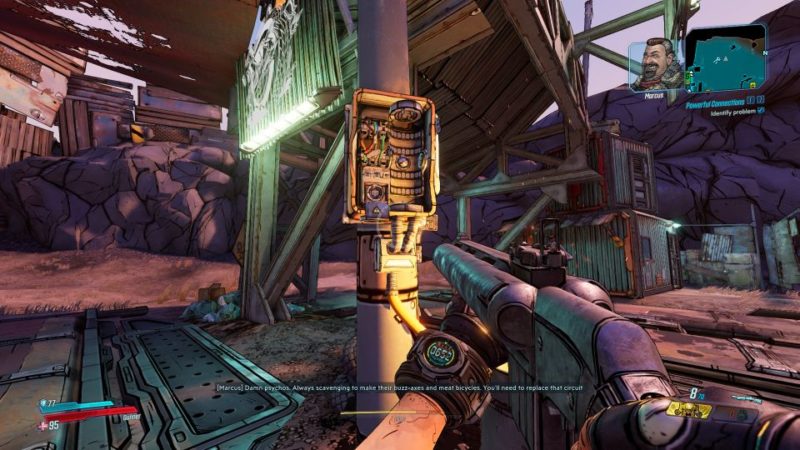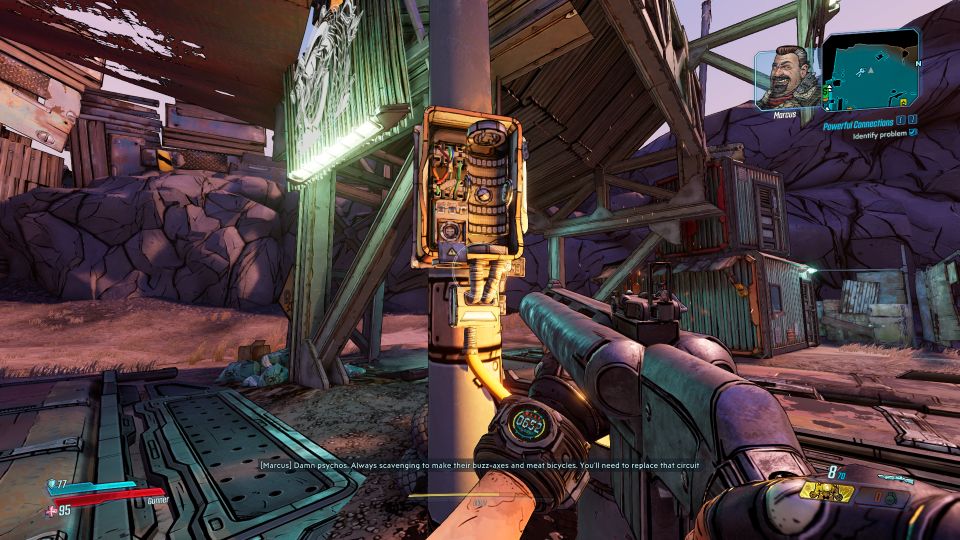 Collect skag / human spine
You can use either skag or human spine to repair the circuit.
The skags are located just nearby, so they're probably an easier option. The location is shown in the map below.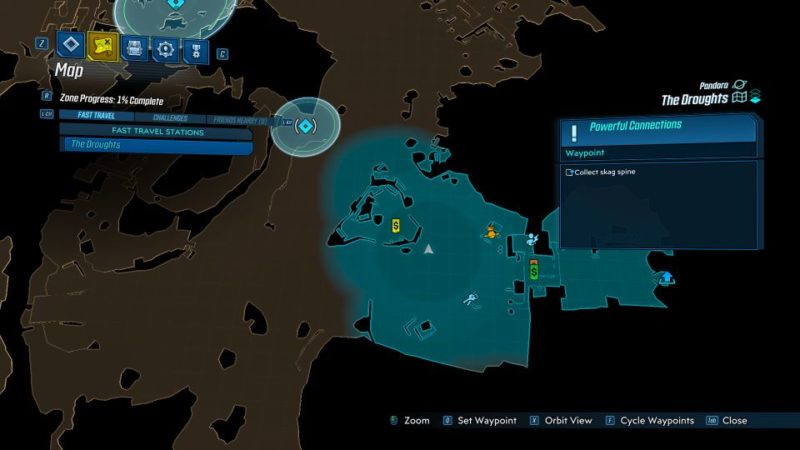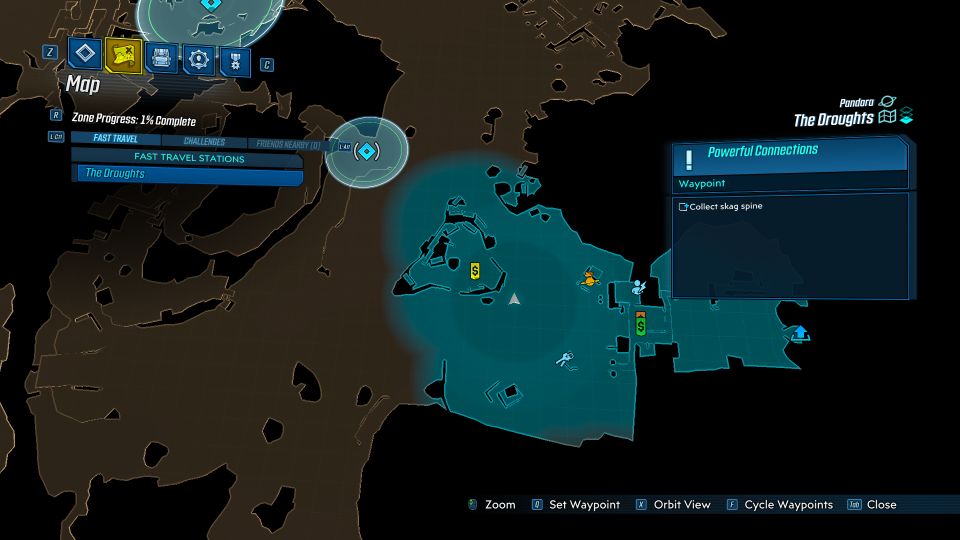 Kill the skags that are in the area until the Badass Shock Skag appears.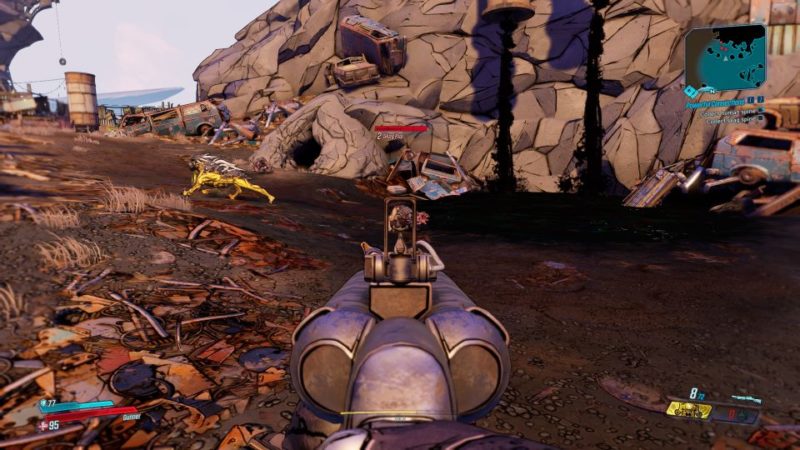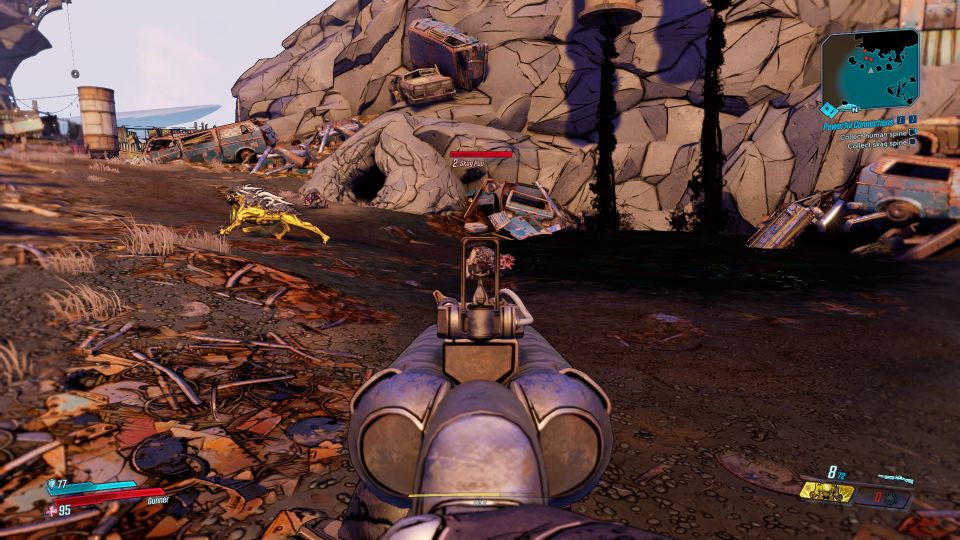 The skag spine has to be taken from this Badass Skag and it's also the hardest to kill.
It has quite a number of smaller minions with it. Use grenades to kill them quick.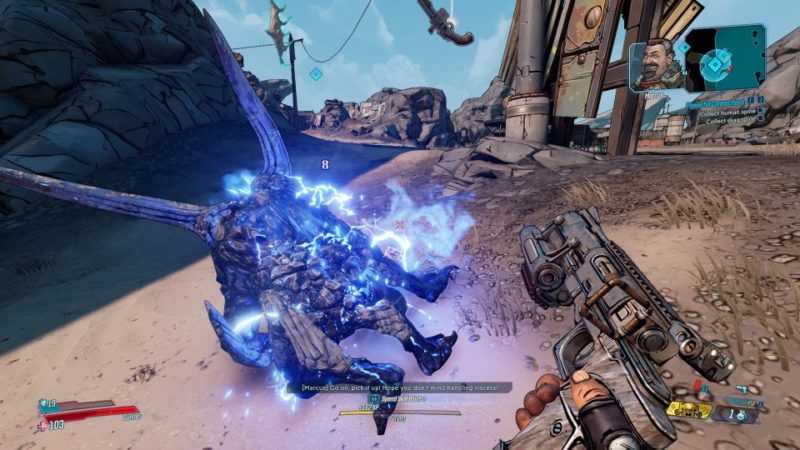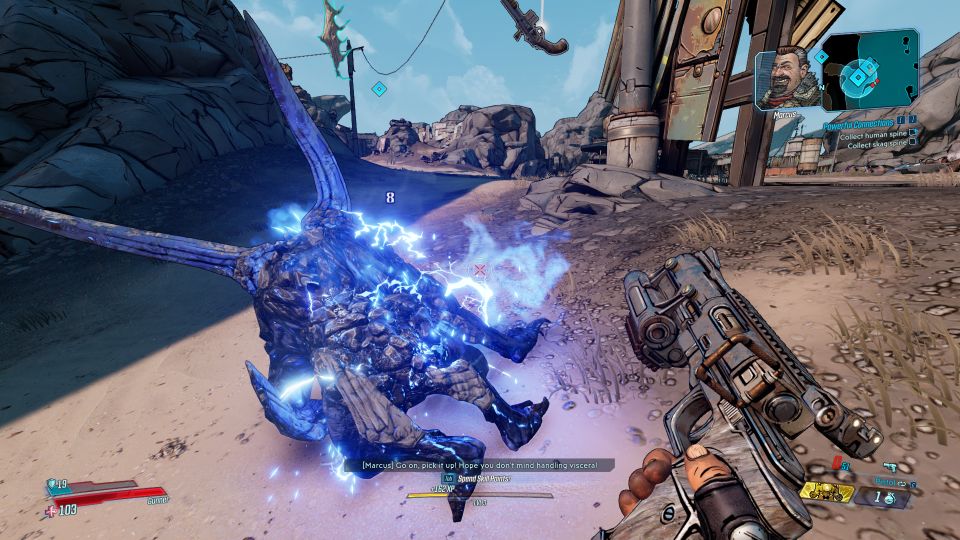 Repair the circuit
After getting the skag spine, go back to the circuit to place the spine.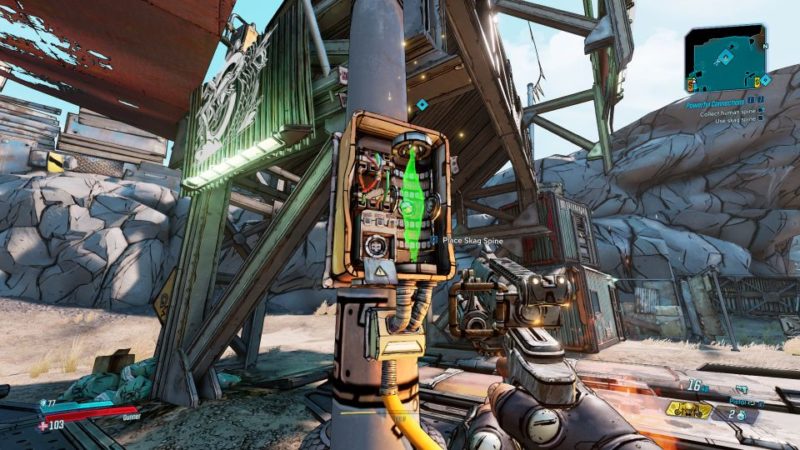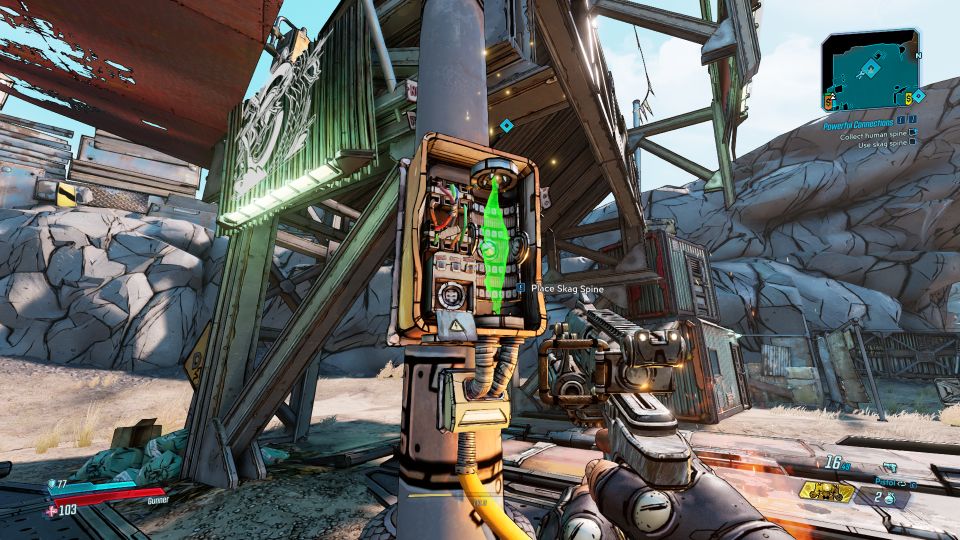 The mission completes here. You can use the vending machine to buy better weapons. You can also sell your weapons.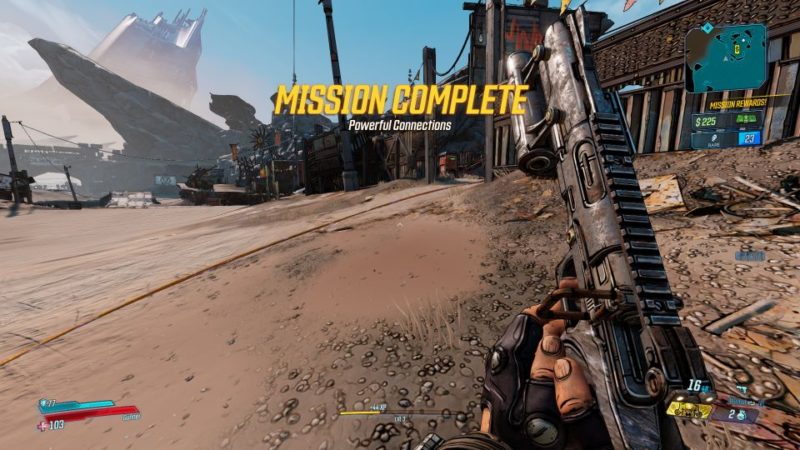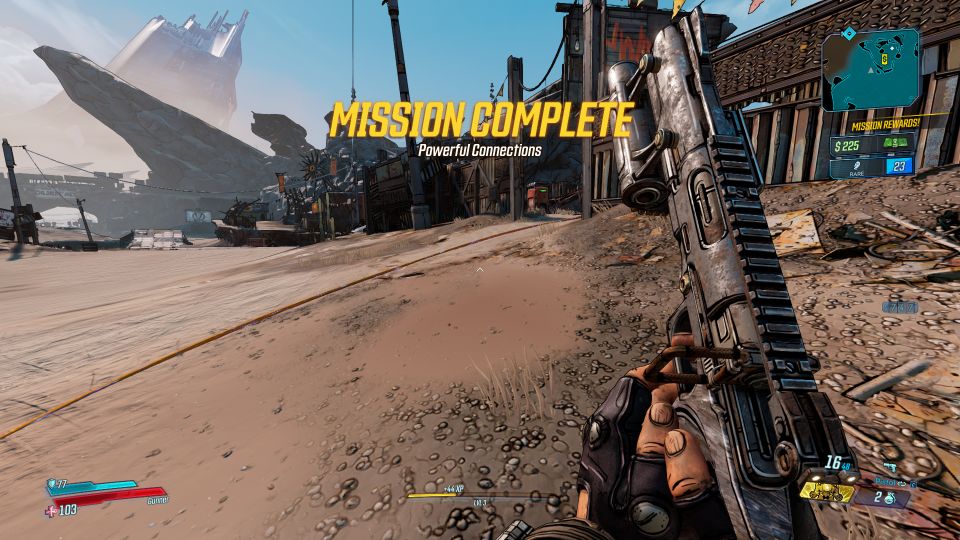 ---
Related articles:
Bad Reception: Borderlands 3 Walkthrough And Guide
Cult Following: Borderlands 3 Walkthrough And Guide
From The Ground Up: Borderlands 3 Walkthrough And Guide
Children Of The Vault: Borderlands 3 Guide And Walkthrough
Top 10 Best Weapons In Borderlands 2