Popular is a quest in The Fate of Atlantis DLC of Assassin's Creed Odyssey.
Your task is to get aconite to poison the wine at the symposium, and find the spy.
Here's a walkthrough of Popular in AC Odyssey.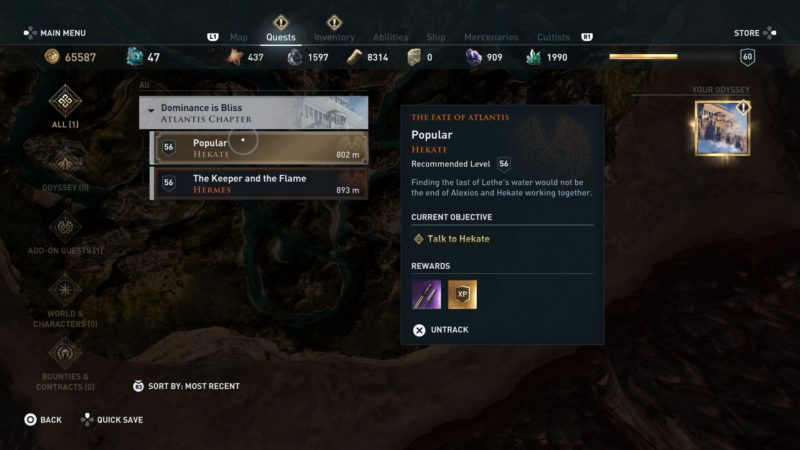 This quest is recommended for level 56 and above, but it differs according to your own level.
Talk to Hekate
Your first objective is to talk to Hekate. You can find her in Pheraia's Retreat, at the exact location shown in the map below.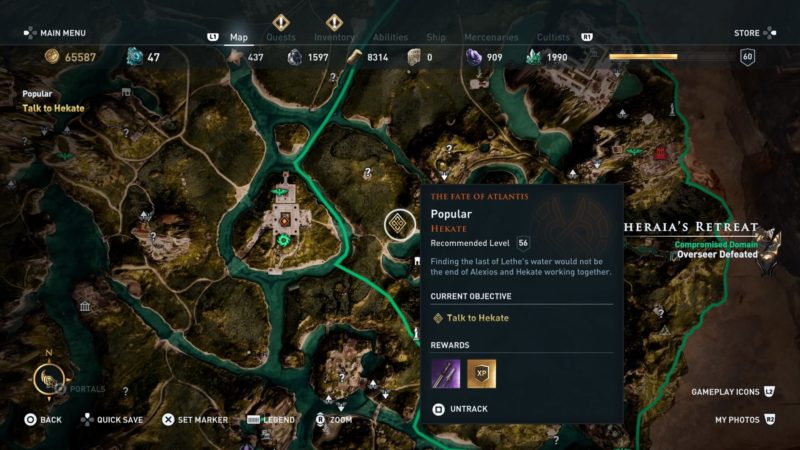 She's standing near the beds of flowers. Talk to her.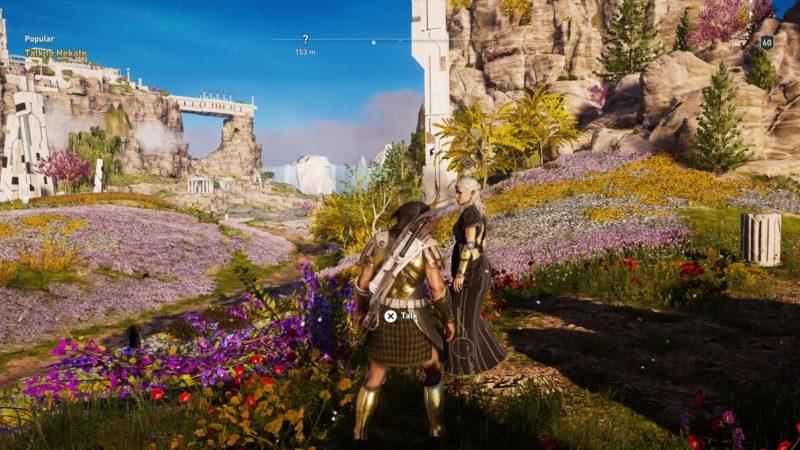 Find and obtain the aconite
She will ask you to get the aconite from the animals.
You can find the animals in the location shown below.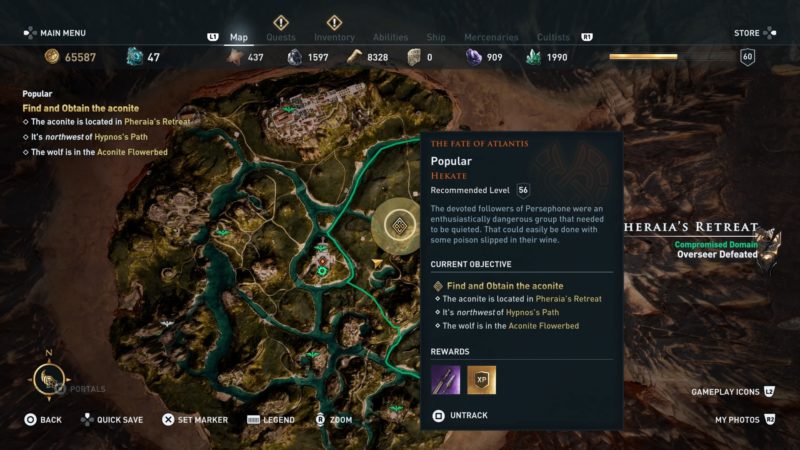 There will be two alpha animals to kill. They are bigger than the ordinary wolf. There are also regular wolves in the area.
This green colored wolf has poison attacks. Kill this particular one and you'll get the aconite.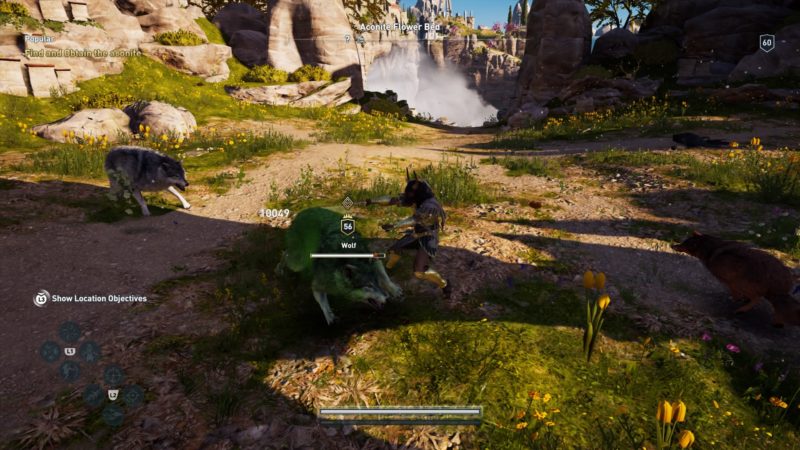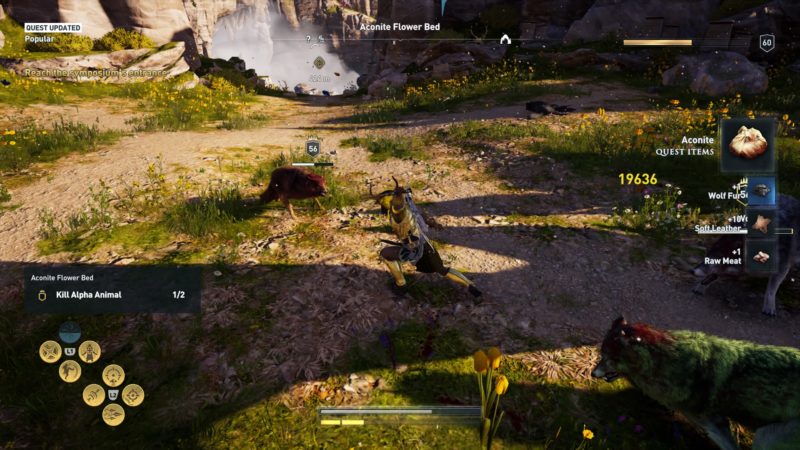 Reach the symposium's entrance
Now, get to the symposium. The exact location of where you have to go is shown in the map below.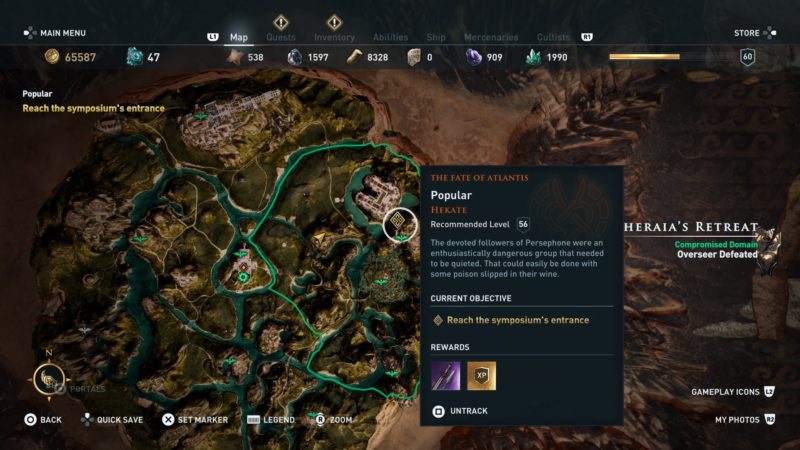 You should then reach a teleporter. Use it and you'll be at the entrance.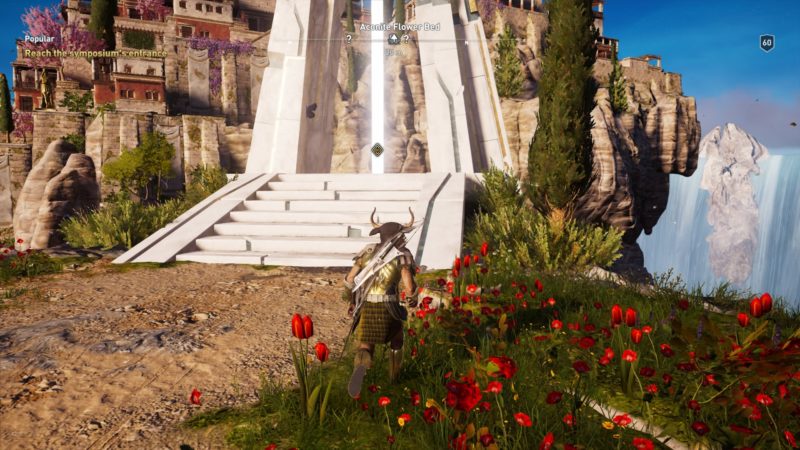 Get to the symposium, which is located in front of where you've spawned.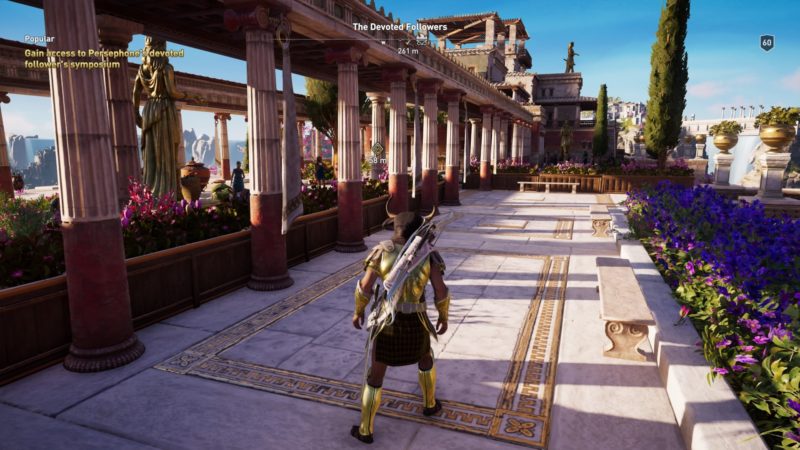 Gain access to symposium
To gain access, talk to this man who is standing in front of the door.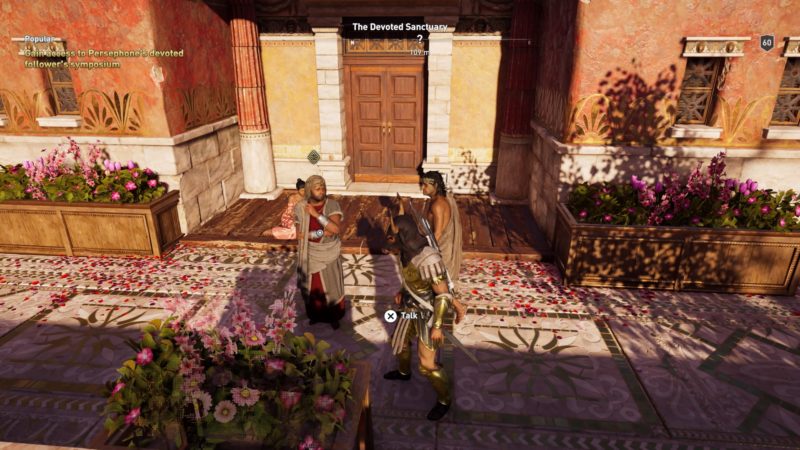 Poison three wine jars and find the spy
Once you're in, you need to poison the wine jars. The first one is near where you spawn.
Interact with it.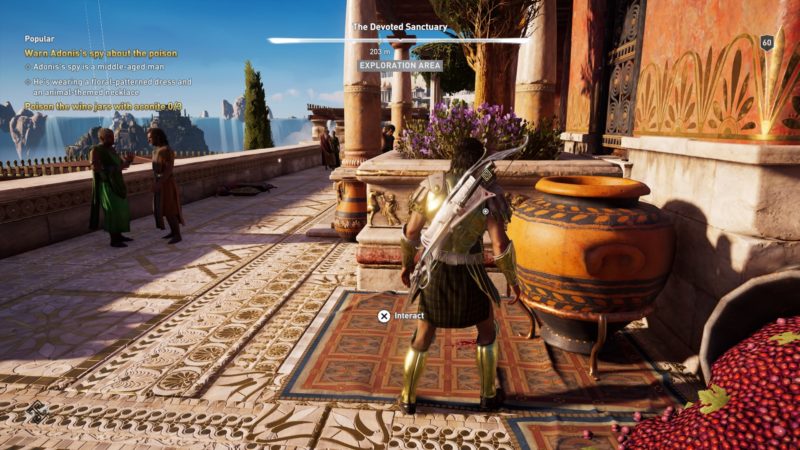 A cutscene will load and a dude will ask you a question. I chose "Hermes".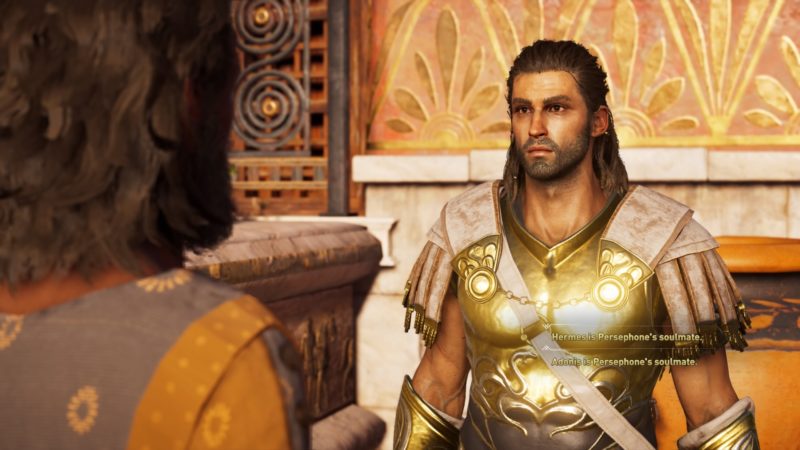 At the same time, you need to look for the spy. You can ignore all the guys on the same floor, as the spy is located on the lower floor.
The second wine jar is also on the top floor, but it's located closer to where the head devotee is.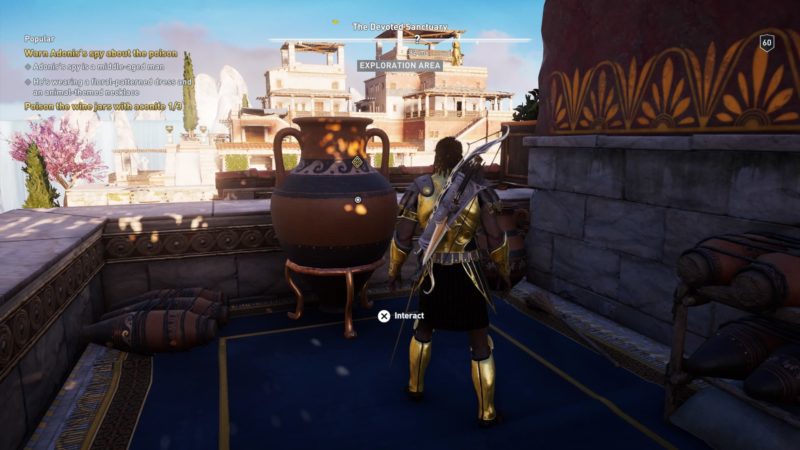 As for this choice, the better answer is "west".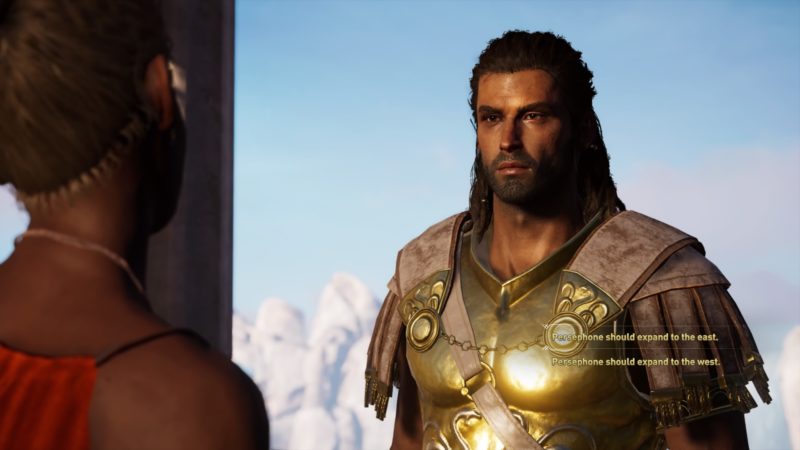 Now, get to the lower floor and you'll see the spy here (image below). He will respond with the right answer after you give him the 'code'.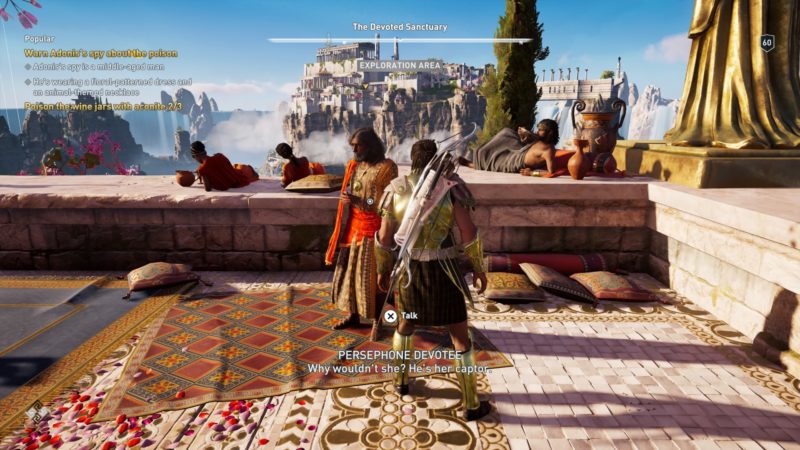 Now, get to the final wine jar which is on the same floor as the spy.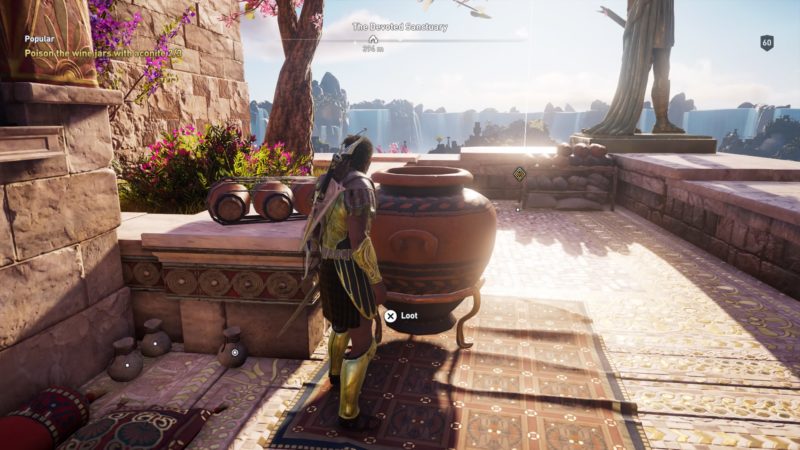 Speak to the head devotee
Once you're done poisoning the jars, get back to the head devotee (image below).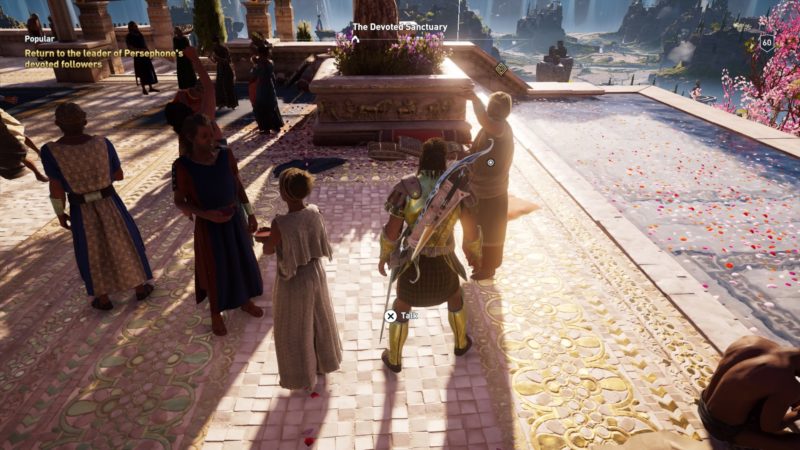 Talk to him and he'll say that everyone knows you've been tampering with the wine.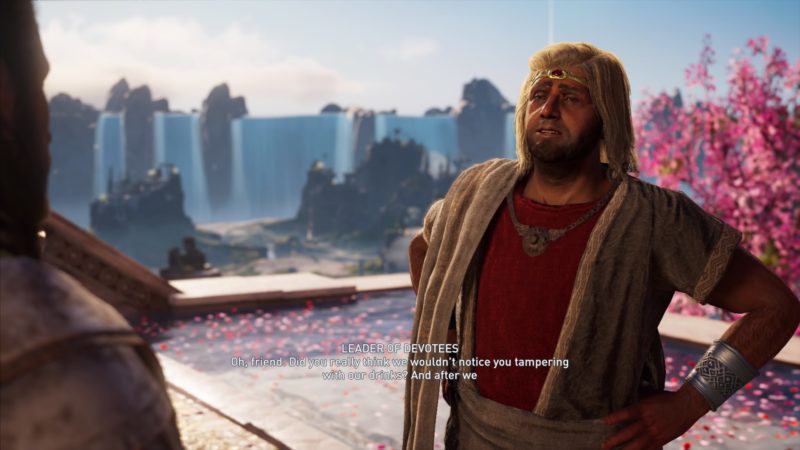 Escape the symposium
After the cutscene, there'll be Isu guards who will attack you.
Kill them all, or you can just run away.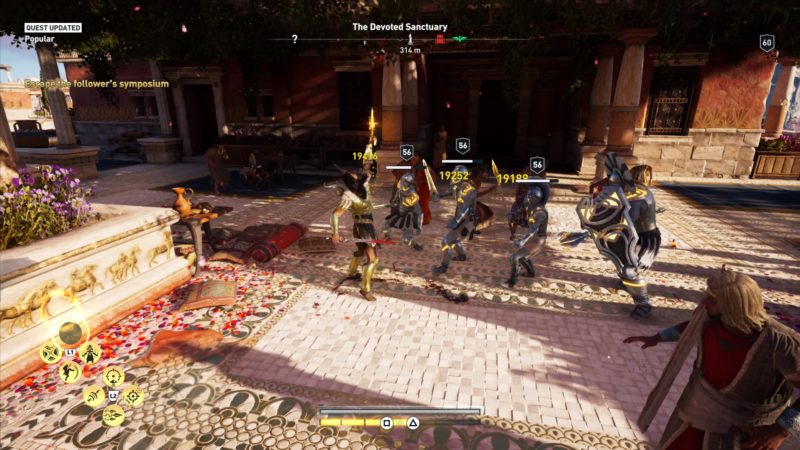 Get out of the symposium and the quest completes here.
You'll get an Aconite-Bathed Blade as reward.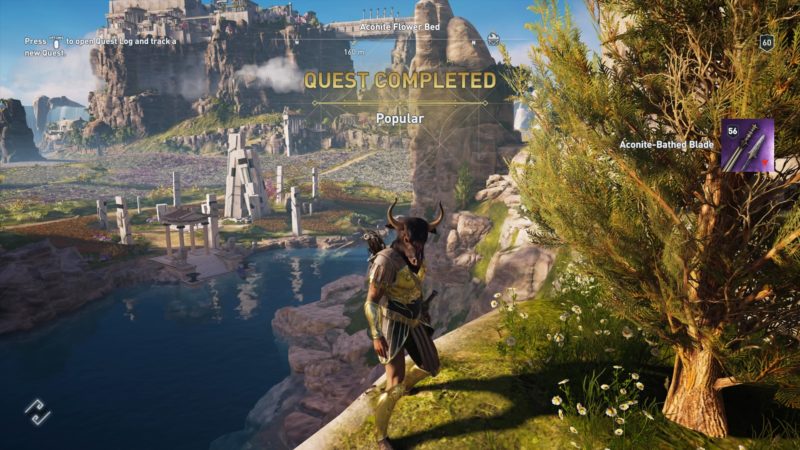 ---
Related articles:
No Good Deed: Assassin's Creed Odyssey
The Keeper And The Flame: AC Odyssey Walkthrough
The Keeper And Kyros: Assassin's Creed Odyssey Walkthrough
Persephone's Little Birds: Assassin's Creed Odyssey Walkthrough
Games Like The Division 2: Five Alternatives To Check Out
Have Another Drink: Assassin's Creed Odyssey Walkthrough
The Keeper And Key Maker: Assassin's Creed Odyssey Walkthrough