King of Avalon: Dragon Warfare is a mobile MMO game and is popular both on the iOS and Android.
It's basically a game that allows you to build an army and at the same time raise dragons for the army. After King Arthur's death, everyone (like yourself) fights for the throne.
You can form alliances with other players to win wars together. Unfortunately, such a graphic-intensive game requires a lot of battery power.
Why not play King of Avalon on PC whenever you're at home or you have a laptop with you? Read on to find out how you can play King of Avalon: Dragon Warfare on your PC.
Disclaimer: There may be affiliate links in this article.
1. Download and install the Bluestacks 4 emulator
You need an emulator to play mobile games on a PC and there are a few different types out there. Personally, I use Bluestacks 4 to play mobile games on PC and King of Avalon is no exception.
An emulator is an app that mimics a mobile phone so as to enable you to play such games on your computer, especially if the developer has no PC version of the game.
If you used the link above, you should see this screen below.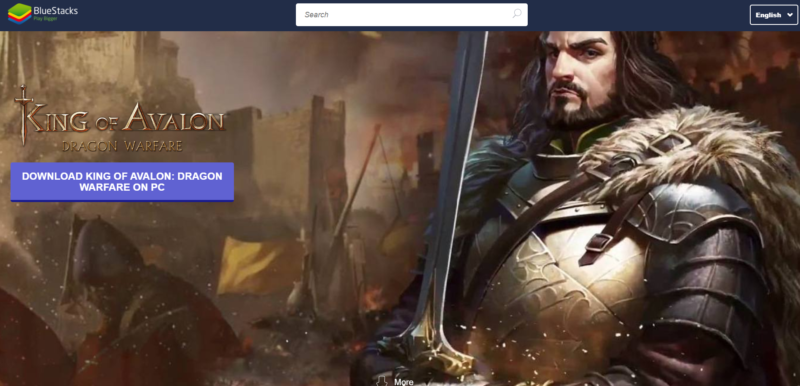 Just click on "Download" and the download of Bluestacks should start.
After installing Bluestacks 4 (the newest version), they may ask you to sign in with your Google Play or Facebook account.
Use the same account that you used on your mobile phone for this game to allow the data to sync.
2. Look for King of Avalon and install the game
Once that is done, look for King of Avalon using the search bar above. It should appear like the screen below.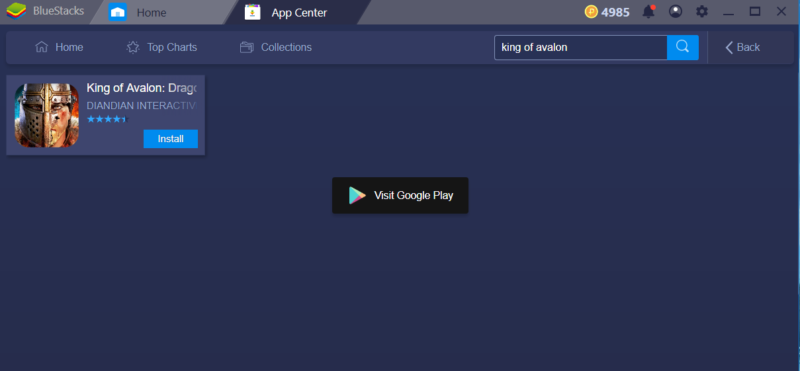 Just click on install and this pop-up will appear and click on install again. It's basically the same steps like in your mobile phone.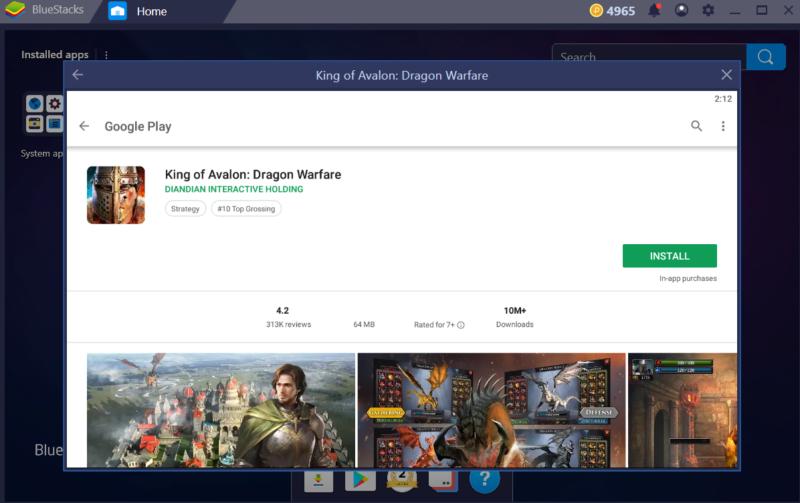 3. Play King of Avalon: Dragon Warfare on your PC now
And that's about it. After installing, you can just play King of Avalon on your PC with the same account assuming you signed in with the right account.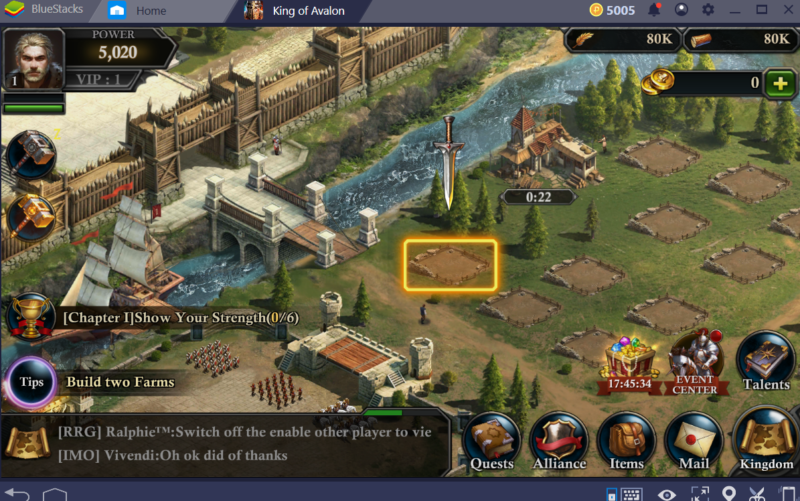 This is how the game looks on computer.
If you need to map certain in-game buttons with keys on your keyboard, just use the keyboard icon at the bottom of the Bluestacks app.
In a nutshell
Since the game King of Avalon is quite battery-intensive, it's better to use a PC to play whenever you have access to one.
Hopefully this simple guide has been helpful for you.
---
Related articles:
How To Play Lords Mobile On Computer
Play Final Fantasy XV: A New Empire On Your PC
How To Play Art Of Conquest On Your PC
Play Dragon Ball Z: Dokkan Battle On PC
How To Play Guns Of Glory On PC
How To Play Linda Brown: Interactive Story On PC
Play Azur Lane On PC With An Emulator
How To Play Granny On Your PC (Mobile Horror Game)