Art of Conquest is a mobile game that revolves around heroes, dragons and conquering enemy kingdoms.
There are plenty of things you can do in the game such as fighting bosses, raiding dragon lair, using all kinds of mythical heroes and even controlling hundreds of warriors on a battlefield.
It's definitely an addictive game but it will definitely drain your phone's battery before you know it. Why not play it on a PC if you're at home?
Read on to find out how you can play Art of Conquest on PC.
Disclaimer: There may be affiliate links in the article.
1. Download and install Bluestacks 4 emulator
First thing you need is an emulator to play mobile games. An emulator basically mimics a mobile phone and allows you to play mobile games on a computer.
There are various emulators online but I'm personally using Bluestacks 4 to play some of my favorite mobile games.
If you use the direct link, you should see the screen below.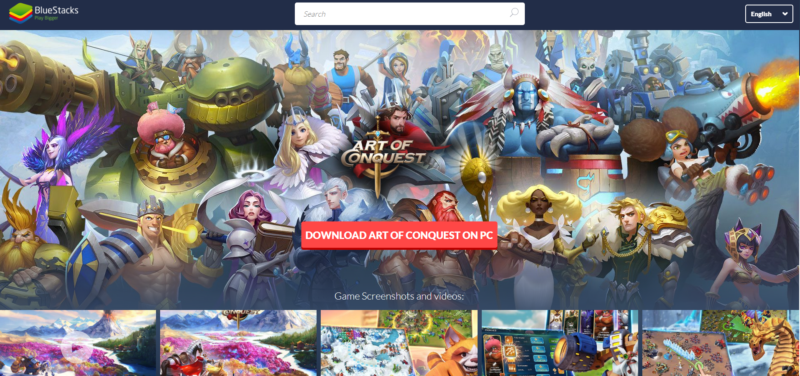 Just click on download and you will get the installer for Bluestacks. Proceed to install as usual.
On your first time using the Bluestacks emulator, you may be asked to sign in with your Google Play or Facebook or some other account.
Use the same account that you used for Art of Conquest on the mobile phone so that the data can sync and you can play where you left off.
2. Search for Art of Conquest and install on Bluestacks
Next up, this is pretty much the layout of Bluestacks. Use the search bar above and look for Art of Conquest.
There should only be one game that shows up.
Click on install and you should see a pop up like the screen below. Again, click on install. It's actually the same as how you install games on your mobile phone.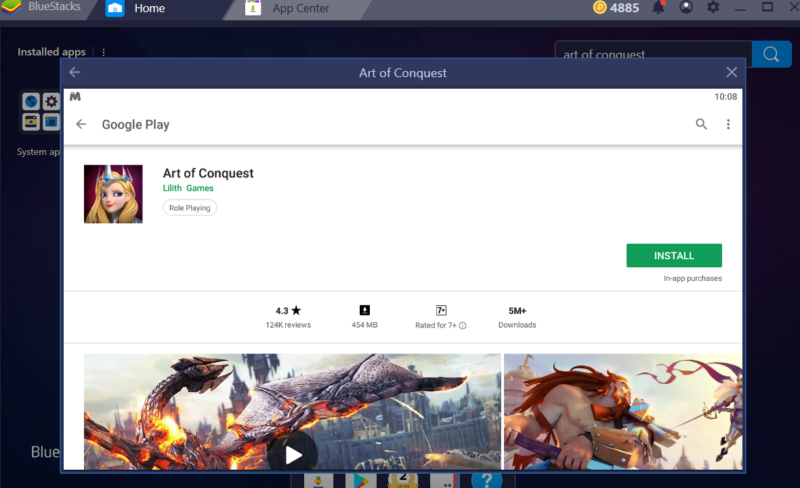 The file is over 400 MB and once you're done you can start playing.
As usual, you need to give some permissions to the game (e.g. storage and so on) before you can start playing.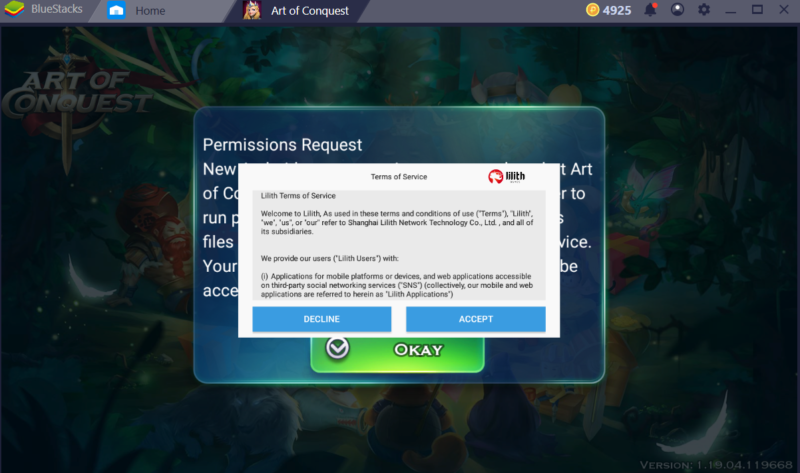 3. You can now play Art of Conquest on PC
And that's about it. You can then use your computer to play Art of Conquest.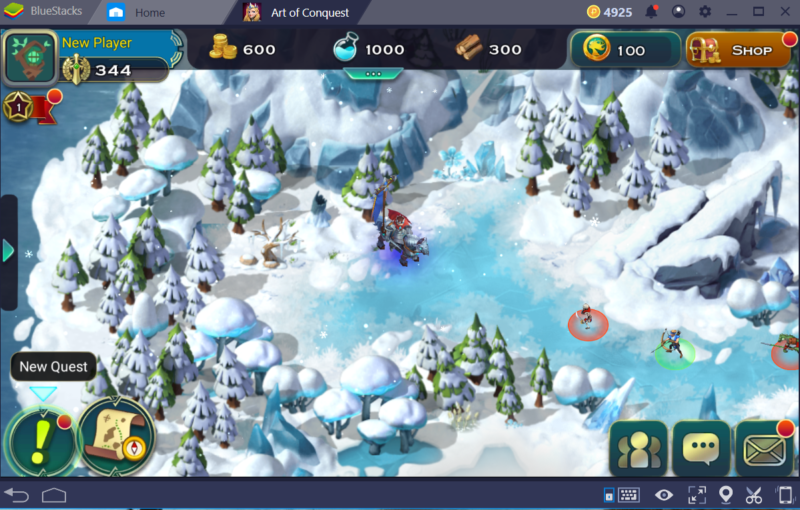 This is how the game looks on your PC. If you wish to map certain buttons to your keyboard you can do so.
Just use the keyboard icon on the bottom right of Bluestacks and follow the on-screen instructions.
In a nutshell
It's really easy to play mobile games on a PC with the help of an emulator.
While there are various emulators to choose from, I've only used Bluestacks and never felt the need to change so far.
---
Related articles:
How To Play Final Fantasy XV: A New Empire On PC
Play Dragon Ball Z: Dokkan Battle On PC
How To Play Guns Of Glory On PC
How To Play Lords Mobile On PC
Play King Of Avalon: Dragon Warfare On PC
Play Linda Brown: Interactive Story On PC
How To Play Granny On Your PC (Mobile Horror Game)