Persona 5 takes social stats seriously and you need to have certain levels of social stats to hang out with confidants.
For example, you need level 4 guts to start a friendship with Iwai (Hanged confidant), the guy who sells you guns.
As Persona 5's story is limited to a certain number of days, you need to spend your time wisely including raising social stats.
One of the social stats you need to raise is guts. Here's how to do it.
Read also: Persona 6 Release Date
How to raise guts in Persona 5
In this game, guts are needed not only for building relationships with confidants, but also to help you increase confidence. Your character will be more courageous when it comes to conversations with other people.
One of the easiest ways to increase guts is to study in the school library. You will receive an increment in both knowledge and guts (social stats).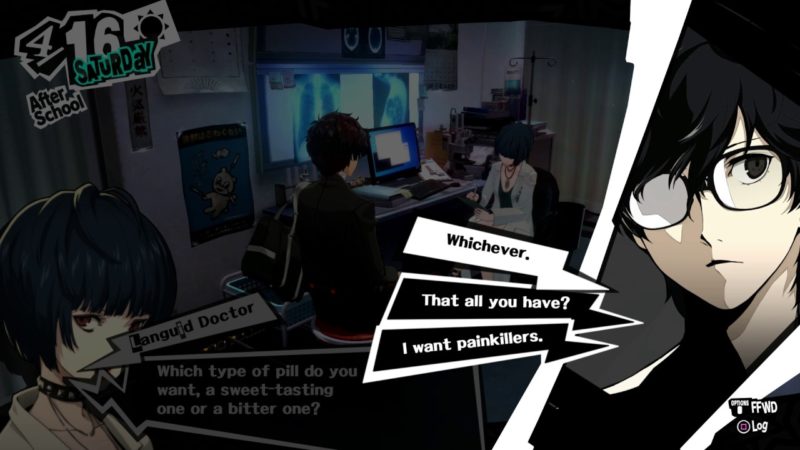 Another way which is rather easy is to meet Tae Takemi (Death confidant) at the clinic. This clinic is located near where you stay and you can easily walk there. Take part in her weird clinical trials and you'll automatically increase your guts. She will have some weird concoctions or medications to test on you.
The library may have been mentioned earlier, but you don't necessarily need to go there to read books. You can buy some books at the bookstore in Shibuya or elsewhere.
The books will specify which social stats it will increase. Look for those with guts and you can read them either in the library or in the train. They give you an option on some days to read a book in the subway.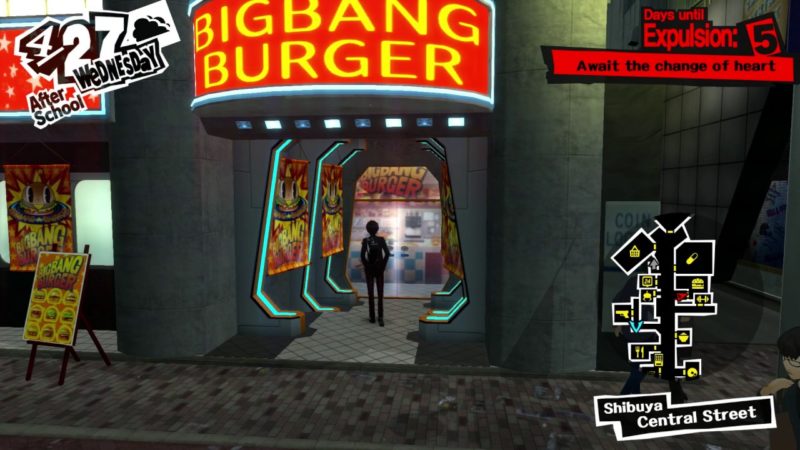 There's also a burger shop on Central Street (Shibuya) where you can raise your guts. There's a Big Bang Burger Challenge where you have to finish a huge burger. You will be rewarded with some guts. You can't do anything during the challenge as it's essentially a test on your stats.
If your character's stats are high enough, you will win the challenge and receive prizes apart from the raise in guts. If you lose, you will still increase your guts stats.
Apart from that, you can also enter a coffee shop and drink coffee to raise both guts and knowledge.
Lastly, when you have unlocked Shinjuku on your map and progressed through the story, you can later work at Crossroads bar. It will help you to improve on your guts as well by dealing with customers.
Do you need to increase guts in Persona 5?
To have the best possible gameplay, yes. You need a certain level of guts to have conversations or meet ups with some confidants, which in turn will help you to increase confidant level.
As you should know by now, confidants help you in various ways in your battle inside Palaces. If you wish to max your Hanged man confidant's level, you need to max your guts first.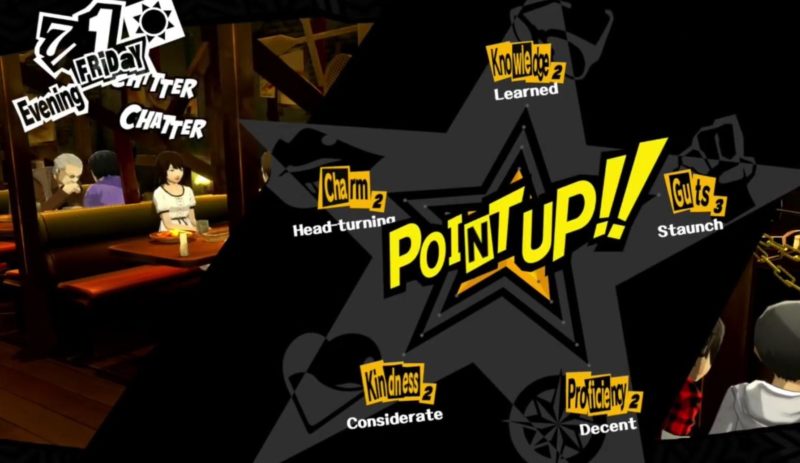 You're most likely to not max your social stats in your first play-through. You can carry forward your social stats and it's much easier the second time around.
Instead of just looking at guts, you should try to increase all of your social stats as they help you in different ways.
---
Related articles:
5 Games Like Persona 5 – Top Alternatives
Persona 5 – How To Raise Proficiency
How To Raise Kindness In Persona 5
Persona 5 – How To Increase Charm (Social Stats)