The Conqueror's Haki, otherwise known as Haoshoku Haki, is one of the three known types of Haki in One Piece. It's considered the rarest form and most powerful of all three.
Because, unlike the other two types of Haki, Conqueror's Haki is not something you can achieve through training. Instead, it's an inborn ability that only one in several million people possess.
What Conqueror's Haki does is that it allows the bearer to exert their willpower over the others and the stronger the willpower of the bearer, the more powerful the effects of Conqueror's Haki.
A good example of just how powerful Conqueror's Haki can be is when Shanks knocked out majority of Whitebeard's pirate crew upon stepping on board. Although he was not able to incapacitate everyone, the select few left standing were some of the strongest members of the former Whitebeard Pirates.
As a powerful ability, and one that arguably has more significance than a Devil Fruit, Conqueror's Haki is something that only a select few in One Piece possess.
Canonically, there are only 13 confirmed users of Conqueror's Haki in One Piece, and only 10 of them are still alive.
Below, we ranked them from weakest to strongest.
10. Chinjao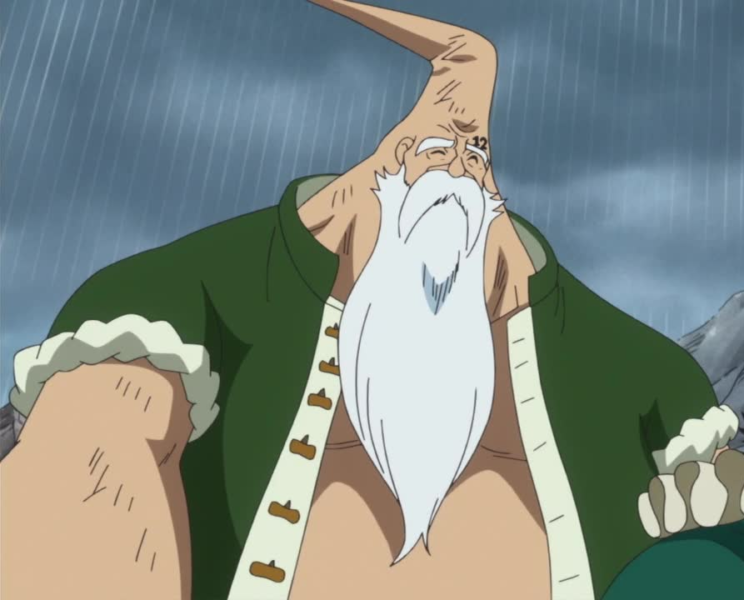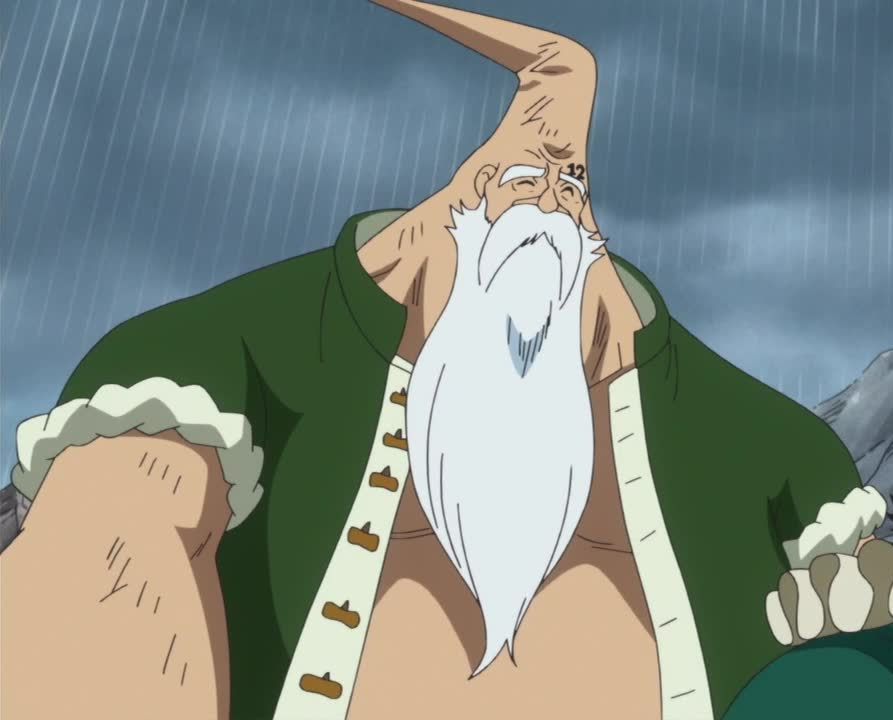 A relatively new character in One Piece, the former pirate Chinjao would have ranked significantly higher in his prime. But, because of a combination of his age, the after-effects of a battle with Monkey D. Garp during his prime, the Chinjao of today is a far-cry of how powerful he once was.
Make no mistake though, Chinjao remains one tough cookie.
Even though Chinjao is no longer the same pirate that once held a bounty of 542,000,000 Belly, he is still a force to be reckoned with in his advanced age.
Case in point, Chinjao he more than held his own as a gladiator at the Corrida Museum. He easily knocked out several of the competitors with his Conqueror's Haki and proved a tough match against Monkey D. Luffy when they matched up.
He's also taken several hits that would have otherwise incapacitated weaker individuals, including a full-powered strike from Lao G, a highly-esteemed officer of the Donquioxte Pirates' Diamante Army.
9. Eustass Kid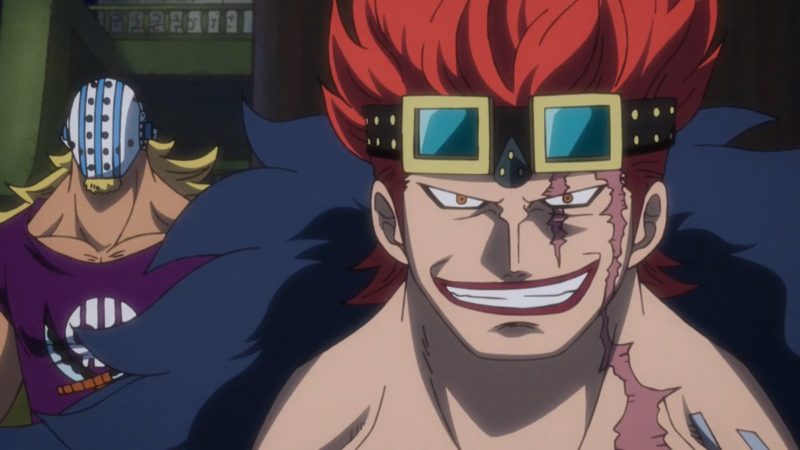 Eustass Kid is the captain of the Kid Pirates and is one of the twelve pirates referred to as the Worst Generation, so-called for their quick rise to infamy as rookies.
With a bounty of 470,000,000 Belly, we know for certain that Eustass Kid is no slouch. This is especially true after how he claims to have destroyed two ships belonging to an unnamed ally of the Yonko, Big Mom, and how he injured one of her three Sweet Commanders, although it is unknown which of the three he injured.
And, oh, he managed to survive being tortured by one of the yonko, Kaido.
Brazen and bold, we haven't really seen Eustass Kid in action much One Piece, whether it's displaying his prowess with Conqueror's Haki and how powerful his powers from an unnamed Devil Fruit is.
However, the fact that he remains alive despite having picked fights with the likes of Kaido and Big Mom and is even more infamous than ever before is a testament to just how powerful he really must be.
8. Boa Hancock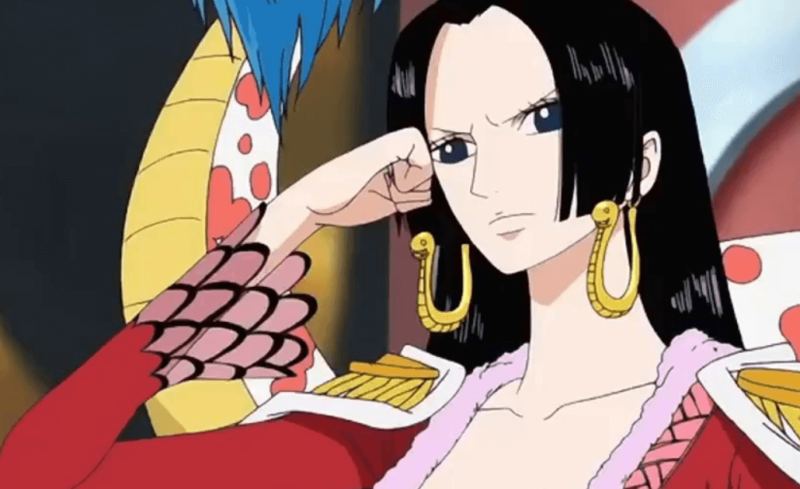 Boa Hancock is proof that you can be beautiful and terrifyingly powerful at the same time.
A former antagonist who has since fallen madly in love with the show's protagonist, Monkey D. Luffy, the captain of the Kuja Pirates is the only female member of the Shichibukai before they disbanded. She also reigns over Amazon Lily as their empress and is currently the leader of the Kuja Tribe.
While her former bounty of 80,000,000 Belly isn't much, you have to understand that she earned this during her first run as a pirate. There's a huge chance that this could be much, much, much more if this were updated to reflect her strengths.
Speaking of strengths, Boa Hancock was noted by both the former Marine Fleet Admiral, Sengoku, and the former Marine Admiral, Kuzan.
As further proof of just how powerful Boa Hancock is, she was one of the few who walked away from the Battle of Marineford with zero injuries. This is despite her fighting on both sides, first as part of the Shichibukai against the Whitebeard Pirates and next as an ally of Monkey D. Luffy once the latter arrived.
She was even capable of effortlessly keeping the former Marine Commodore (and current Marine Vice Admiral) Smoker from pursuing Monkey D. Luffy en route to his attempt to rescue his adoptive older brother, Portgas D. Ace.
7. Donquixote Doflamingo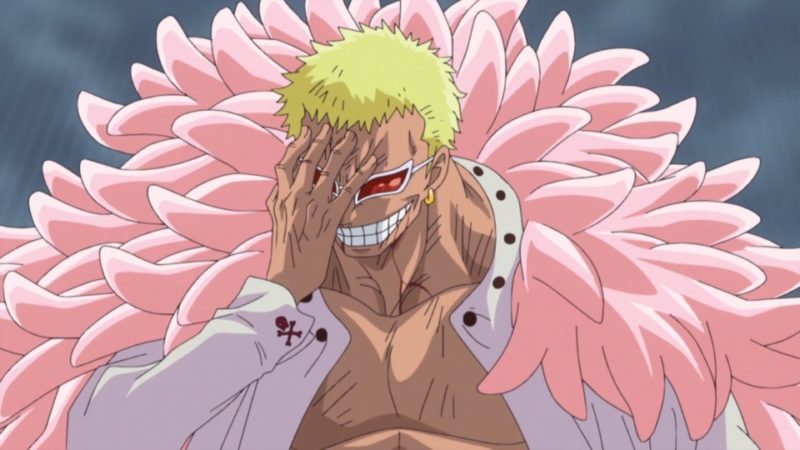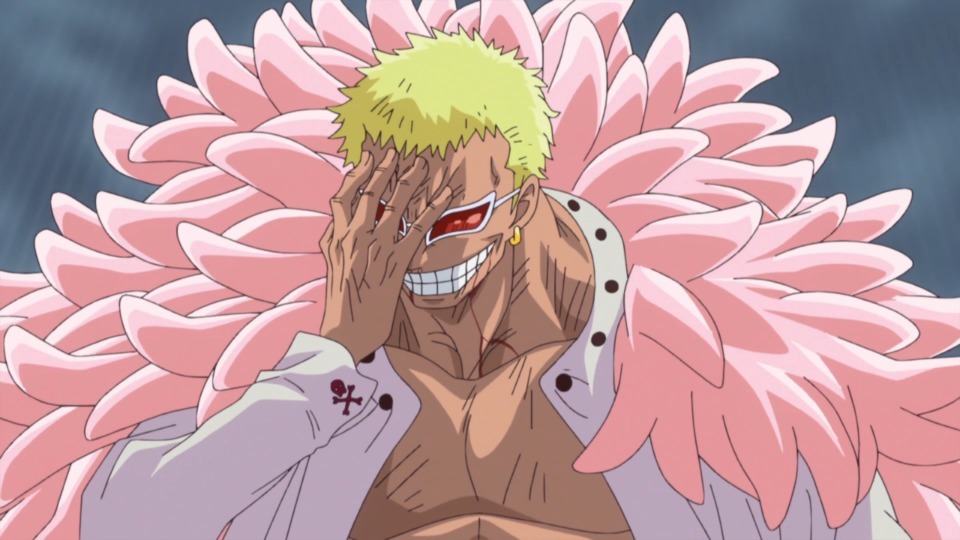 Donquixote Doflamingo is one of the most powerful characters in One Piece, and that is no exaggeration. He is the central antagonist of the entire Dressrosa Arc, and even though he was eventually defeated by Monkey D. Luffy, it took A LOT for that to happen.
The biggest proof of just how powerful Donquixote Doflamingo is how even the World Government is wary of him.
A former Shichibukai, a fellow member in Trafalgar D. Law once suggested that upon his resignation, the Marines would not hesitate to send even the Admirals against him.
The former Marine Admiral, Kuzan, even confirmed this by ordering the Marine Vice-Admiral Smoker to let the Marine Fleet Admiral Sakazuki know about Donquixote Doflamingo's possible resignation from the Shichibukai.
So far, the only people to warrant such respect from the Marines in One Piece is Edward Newgate, otherwise known as Whitebeard.
Another proof of Donquixote Doflamingo's power is how the Marines chose to wrap him in Seastone to fully neutralize his Devil Fruit powers when, in fact, a single pair of handcuffs would've been enough for most.
Following his defeat and subsequent capture, Donquixote Doflamingo was locked up in Level 6 of the underwater prison, Impel Down, where only the worst and most powerful criminals are locked up.
6. Monkey D. Luffy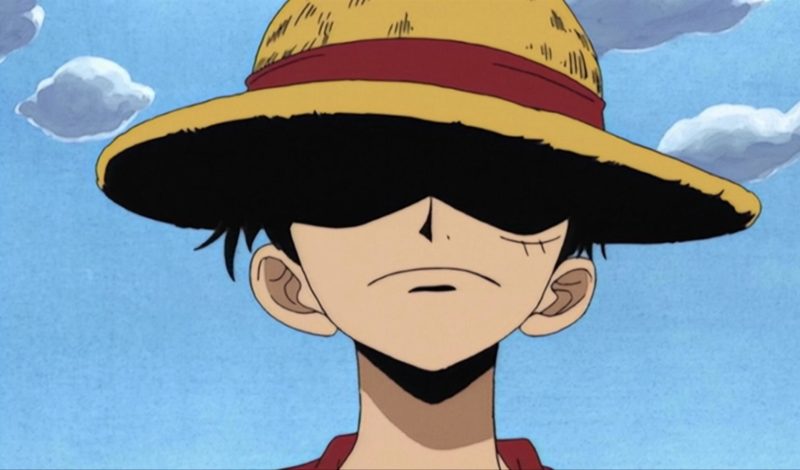 This is pretty self-explanatory.
Monkey D. Luffy is the protagonist of One Piece. He is supposed to rank this high. Although there really is no argument to rank him any higher, especially when you consider that all five people ranked above him are easily more powerful than he is.
For now, he'll have to settle in sixth-place, which is a testament to just how powerful the remaining Conqueror's Haki users really are.
Monkey D. Luffy's current strength lies not in his actual combat ability, but more on his charisma. He's managed to make allies at every turn.
In fact, he is the de-facto leader of the Straw Hat Grand Fleet, which is an alliance consisting of some of the most powerful pirate crews in the world with a total number of around 5,600 crew members.
Monkey D. Luffy's influence is so great that he is now considered the "Fifth Emperor" by the World Government, with a staggering 1,500,000,000 Belly bounty placed on his head.
5. Silvers D. Rayleigh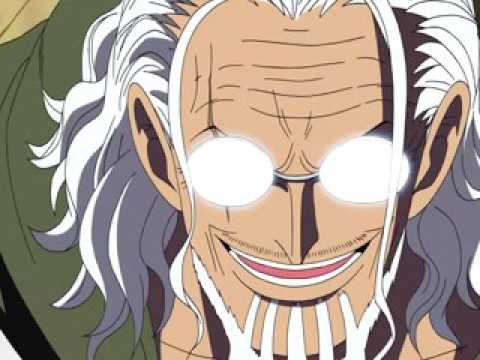 As the first mate of the legendary Roger Pirates, it's only natural that Silvers D. Rayleigh makes it this high on our list.
Also known as the "Dark King", we've seen relatively few instances of Silvers D. Rayleigh in action. Of those few, however, we've seen enough to believe that he is not to be taken lightly, even at the ripe old age of 78.
Case in point, Silvers Rayleigh didn't seem to struggle nor hesitate to take on Marine Admiral Kizaru. Also, his mere presence alone was enough to make the former Marine Vice Admiral Monkey D. Garp hesitate on sending a lot of troops into the Sabaody Archipelago upon learning that Silvers Rayleigh was there.
Silvers Rayleigh's wife, Shakuyaku even went as far as to claim that his husband was 100 times more powerful than all of the Eleven Supernovas, which included the likes of Monkey D. Luffy and Roronoa Zoro before the two-year time-skip.
4. Charlotte Katakuri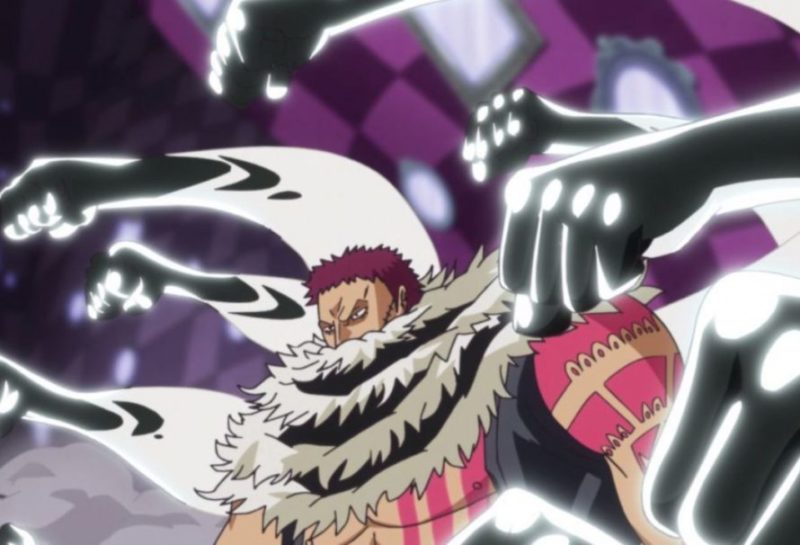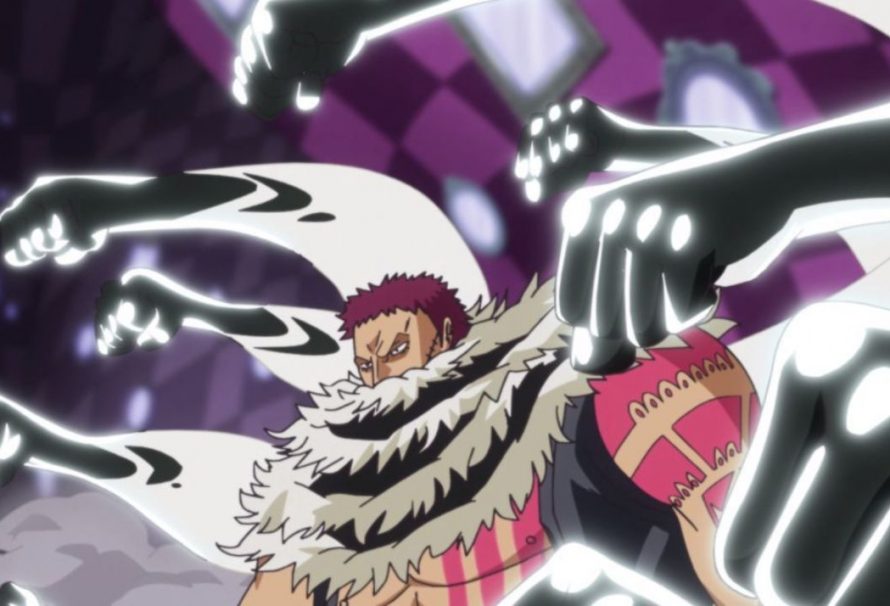 Charlotte Katakuri has a bounty of over 1,000,000,0000 Belly. That alone is proof of how infamous and powerful this Sweet Commander is.
He's also considered the next-in-line to succeed Big Mom, otherwise known as Charlotte Linlin, as the captain of the Big Mom Pirates, which is no easy feat considering that Big Mom is one of the four Yonko.
Prior to his miraculous loss to Monkey D. Luffy, it is said that Charlotte Katakuri had not lost a single fight at all. In fact, he is feared throughout the New World.
In particular, his prowess in using Observation Haki is so widely revered because it's believed that he has mastered it enough to actually see ahead into the future.
Fast, powerful, and durable, Charlotte Katakuri was able to keep up with Monkey D. Luffy in his Gear Fourth (Snakeman) form, which is Monkey D. Luffy's most powerful form shown so far in One Piece.
3. Sengoku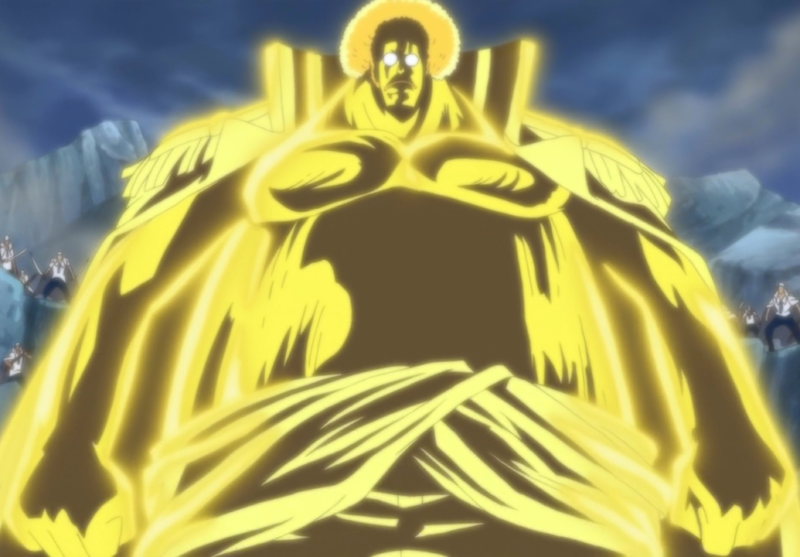 Sengoku, otherwise known as Sengoku the Buddha because of his Devil Fruit power, is arguably the most powerful Marine shown in combat so far in One Piece. Even though he's since given up his position as Fleet Admiral to Sakazuki, he remains widely respected in retirement.
As a Fleet Admiral, Sengoku's authority over the entire Marines was second only to the Commander-in-Chief and the Five Elders.
In terms of physical prowess, we've seen Sengoku send all of the members of the Blackbeard Pirates flying away with one strike. He was also capable of holding down an angry Monkey D. Garp with only one hand and without using his Devil Fruit powers.
He also helped former Marine Vice Admiral Tsuru and Marine Admiral Fujitora defeat one of the most powerful Beast Pirates members in Jack.
2. Charlotte Linlin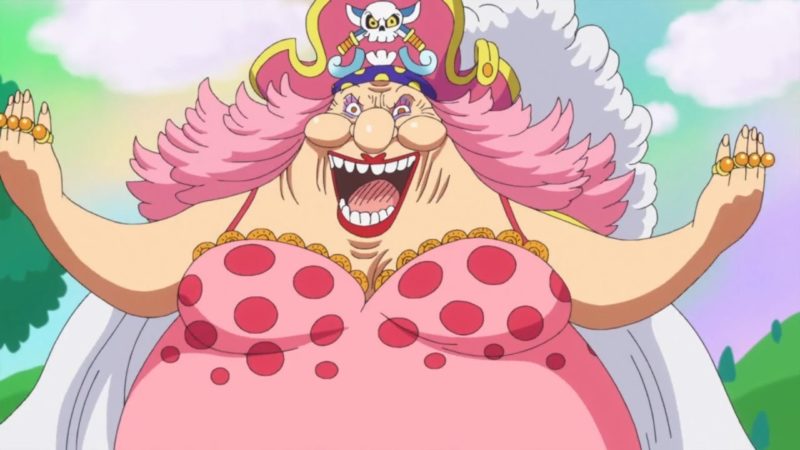 As a longtime member of the Four Emperors, Charlotte Linlin is no joke. She is a force to be reckoned with, one who's powerful enough to send Monkey D. Luffy flying with little to no effort and incapacitate powerful pirates such as his Sweet Commanders, Charlotte Smoothie and Charlotte Katakuri.
With the way things are progressing in One Piece right now, we'll have to wait for a long time to find out just how powerful Charlotte Linlin is in action.
Until then, we'll give her the benefit of the doubt.
1. Shanks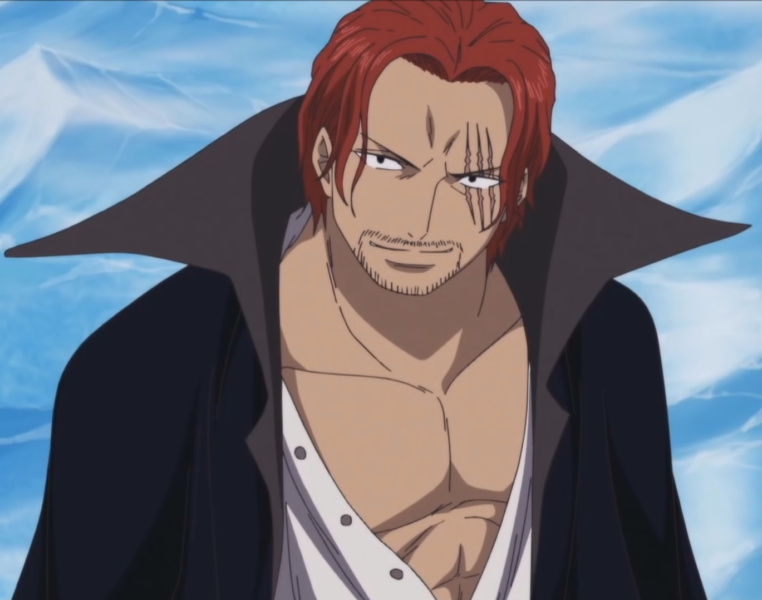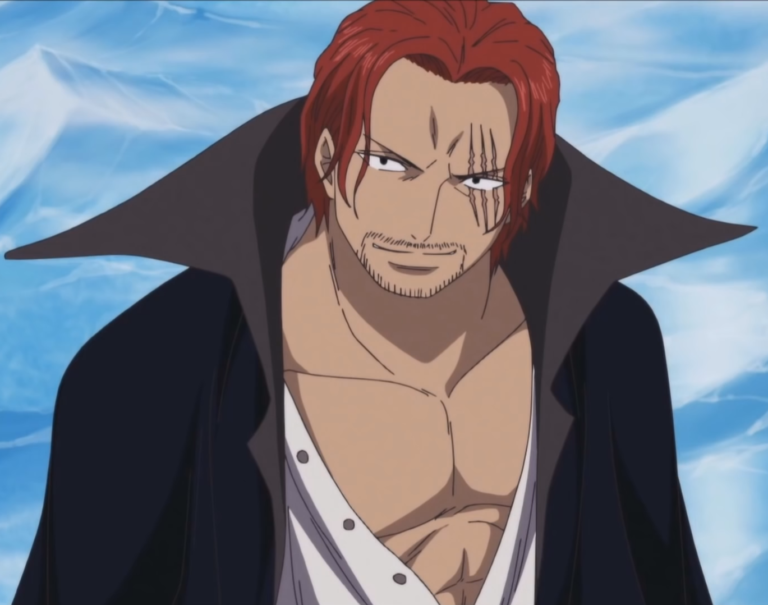 Shanks isn't so much as the most powerful character in our rankings of Conqueror's Haki users as he is a 1A to Charlotte Linlin's 1B. However, the argument also exists that he is more powerful than Charlotte Linlin.
As one of the four Yonko of One Piece, the leader of the Red Hair Pirates is to be feared.
Shanks has a pretty long list of accomplishments in One Piece, especially when you consider that he hasn't even shown what he's really capable of yet. The most he has done is talk everybody down to stop fighting and effectively ending the Battle of Marineford, as well as clashing swords with a fellow Yonko in Whitebeard.
Also, speaking of Yonko, prior to arriving to Marineford, Shanks was able to fight off and presumably drive away another Yonko in Kaido.
Shanks is a figure that's respected and feared by even the most powerful characters in One Piece, which can only mean that he's powerful enough to warrant such stature.
Who's the Strongest Conqueror's Haki User in One Piece?
If we go by the usual formula, the strongest Conqueror's Haki user in One Piece is Monkey D. Luffy. Or, at the very least, he is going to be. After all, he is the main character of the series.
That time is still a long way to go, however.
For now, we firmly believe that we did the users of Conqueror's Haki right in our rankings.
As things are right now, Shanks and Charlotte Linlin are so laughably far ahead of everyone else in the list in terms of power that it's not even funny.
This article was written by Ray.
---
Related articles:
Top 10 Best Arcs In One Piece To Read Or Watch
What Is The "Will Of D" In One Piece?
The Strongest Characters In One Piece With No Devil Fruit Abilities
The Top 10 Strongest Swordsmen In One Piece