Ramada Plaza is one of the top hotels in Malacca and rightfully so. Olio is one of their restaurants that is worth trying.
I recently visited the restaurant after a few years and luckily, the quality is still there.
Here's a brief review on Olio Restaurant in Ramada Plaza Melaka.
This restaurant is located on the 2nd floor (assuming the ground floor starts from 1).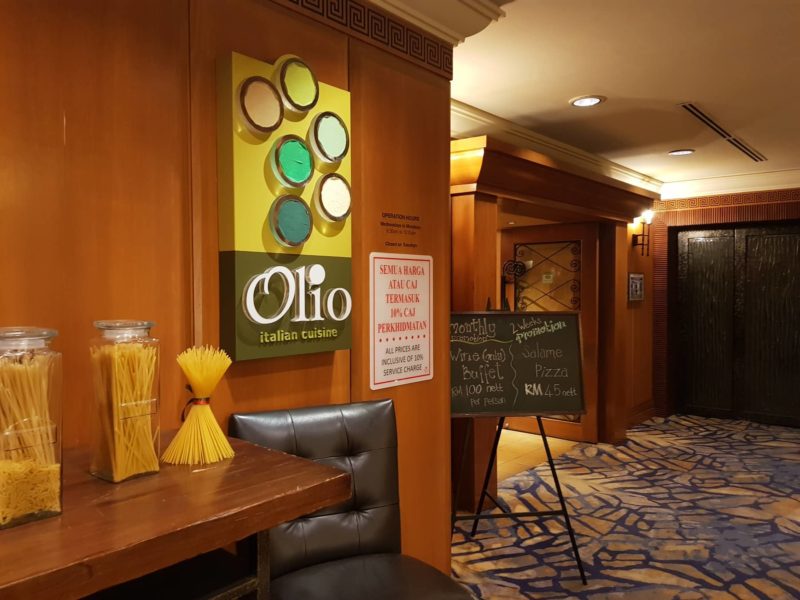 The interior of the place is really well decorated and gives a rather cozy feel to the place.
If you love drinking wine or other alcoholic drinks, this is a nice place to do so. The service is quite good as well.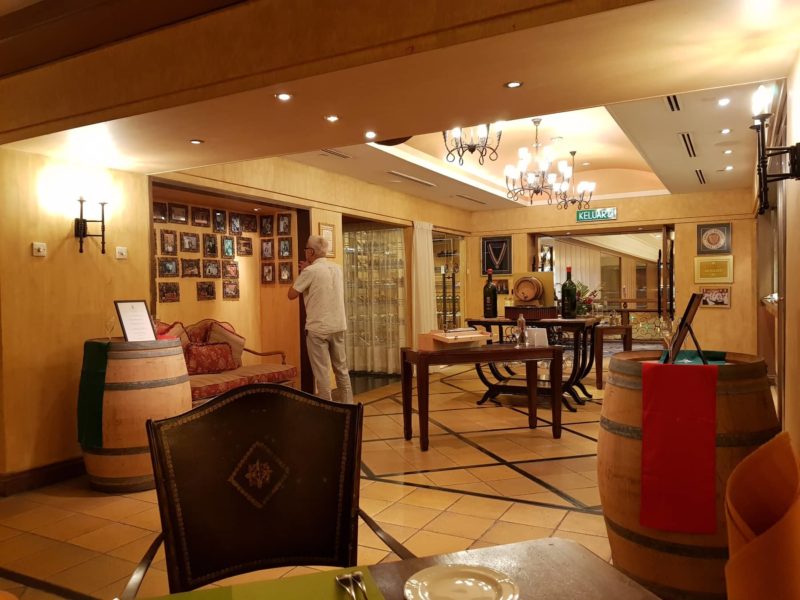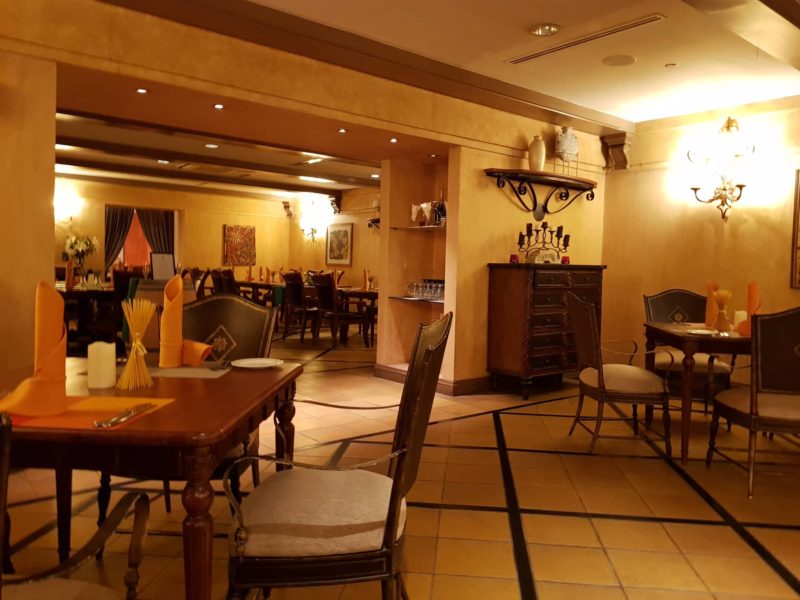 Appetizers
After ordering your dishes, they will typically serve bread with the 'balsamic vinegar and olive oil' dip plus a little bit of tomato butter.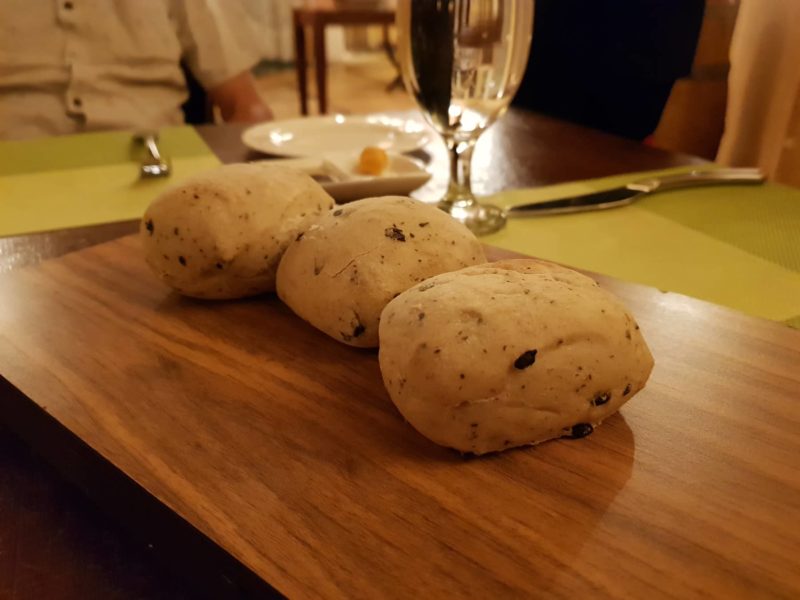 The bread has a great texture and is served warm, and it goes well with the dips. If you need more bread, you can probably request for it.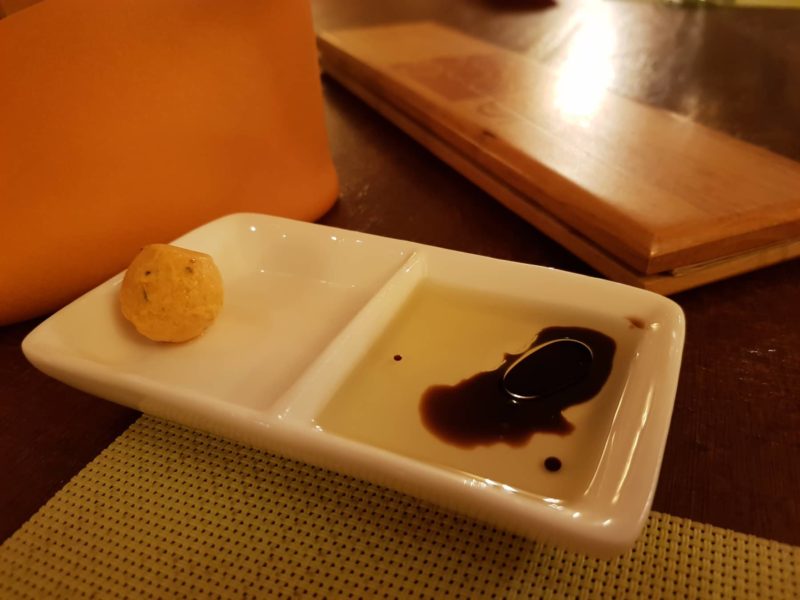 If you're into soup, do give the mushroom soup a try. It's made fresh and it's quite delicious.
Main course
As for the main course, we ordered the Quattro Formaggi pizza, which means it comes with four types of cheeses.
It comprises of Mozzarella, Ricotta, Cocktail Mozzarella and Parmigiano. We ordered it because it's a signature dish and it was a good choice.
If you can't take cheese or too much dairy, then avoid this one. Otherwise, it's pretty good, especially with the thin crispy crust.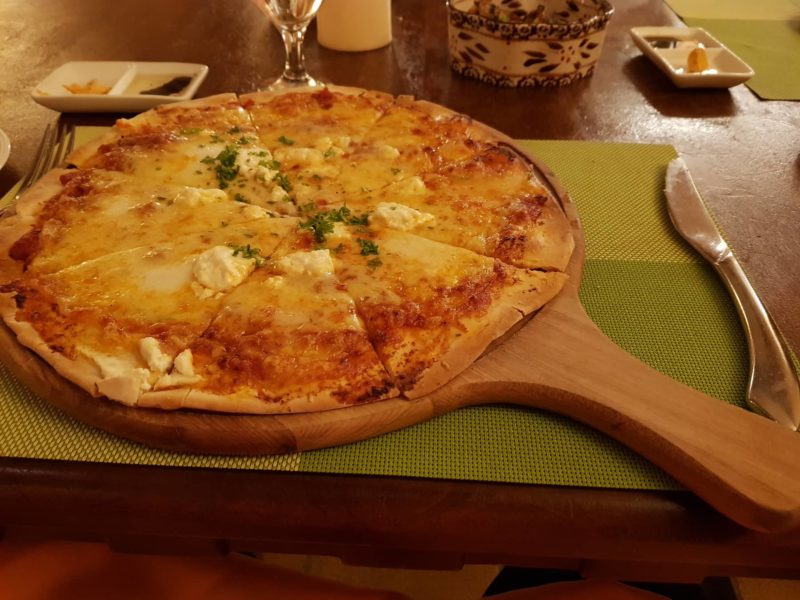 The pasta was also a recommended dish, and it's spinach alfredo.
If you love creamy pasta, then it's worth it.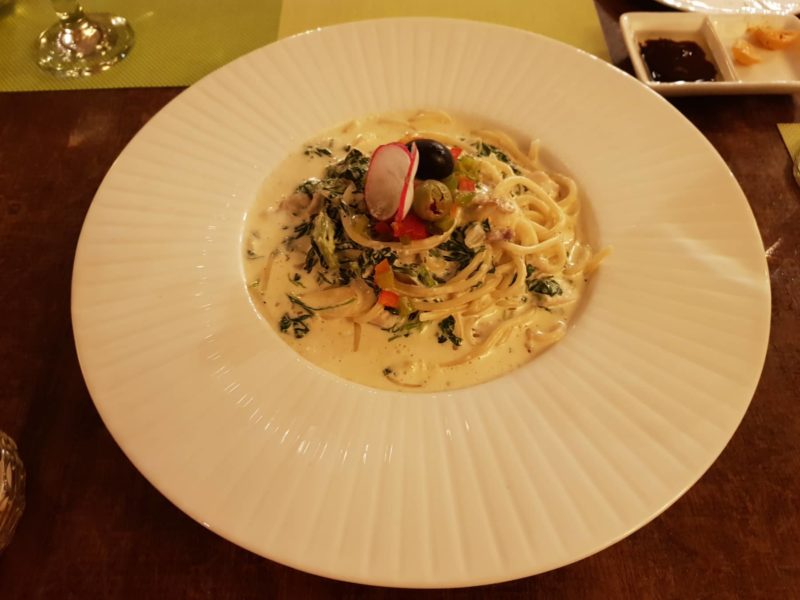 The salmon was also really tasty. Based on some of the online reviews, we didn't keep our expectations too high, but the salmon was on point.
The texture and the crispiness of the skin is just right. It goes really well with the sauce too.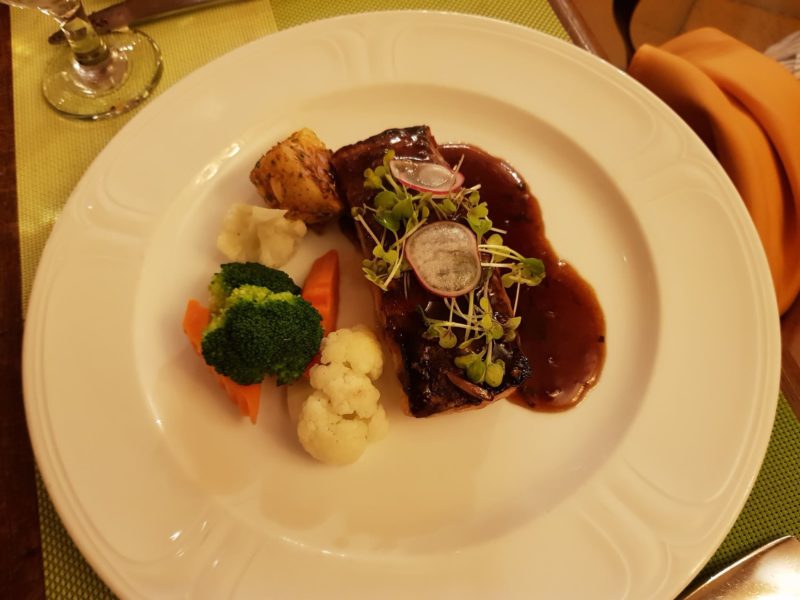 All in all, Olio Restaurant was quite satisfactory and worth a second visit.
Location: Ramada Plaza Melaka, Jalan Bendahara, 75100 Malacca
---
Related articles:
Salud Tapas Bar & Restaurant Malacca – Spanish Food Reviewed
The Laughing Fish By Harry Ramsden (Genting Highlands) Review
8 Bubble Tea Places In Malacca That You Can Check Out
Seafood Buffet At Spice Market Cafe (Shangri-La Penang)
Beer Factory Melaka Review – Great Food And Ambience
Freeport A'Famosa Outlet (Melaka Premium Outlet) Review
Best Ice Cream Toppings Of All Time [Updated 2019]