No Starving Patriots is a quest by Copeland in Bend Studios' Days Gone.
Your task is to investigate the radio tower and kill all of the marauders there.
Here's a walkthrough of No Starving Patriots in Days Gone.
Get to the radio tower
The tower is near the O'Leary safehouse. Grab your bike and go there. The location is shown in the map below.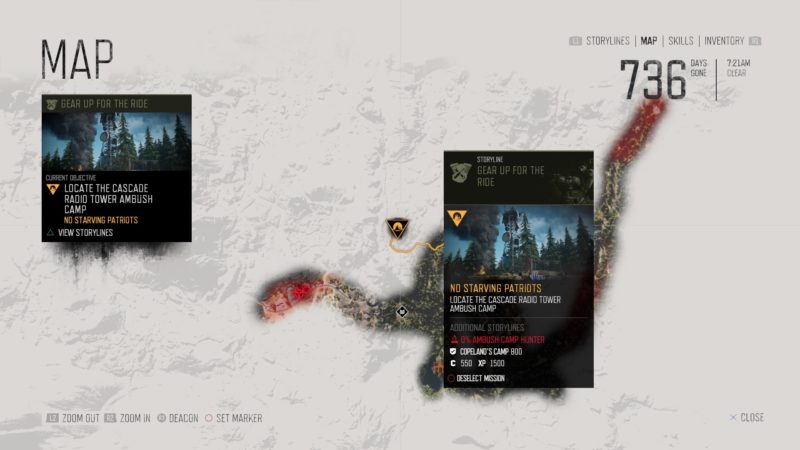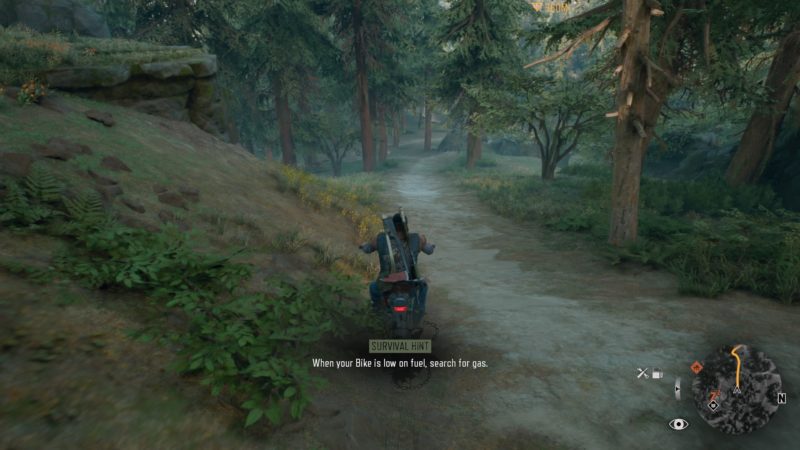 Kill the marauders
When you get there, you'll be greeted with a couple of marauders. Park your bike further away. If possible, kill them quietly so that they won't alert others.
Otherwise, it's fine to just take them on directly.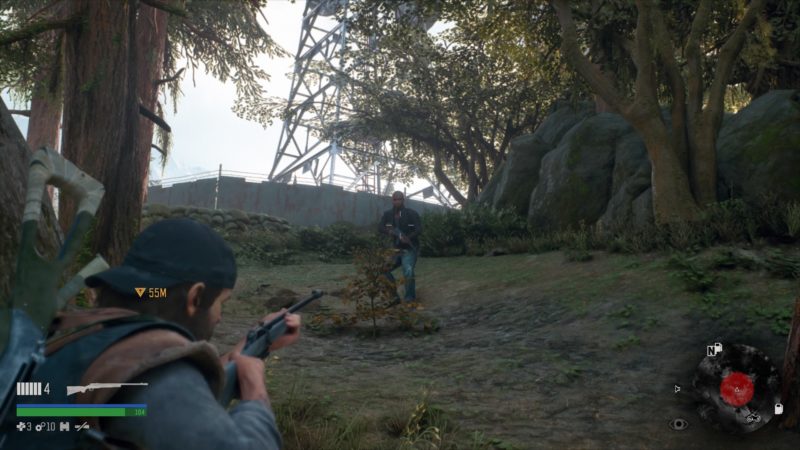 After getting rid of the first dude, there are more of them near the building.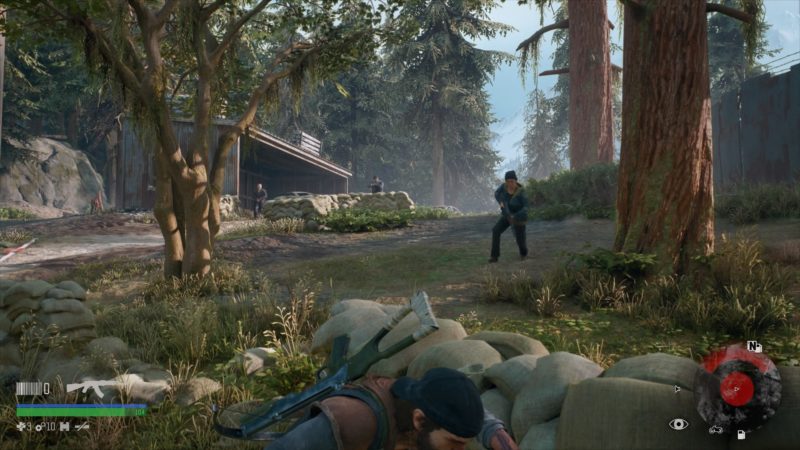 In total, there are 10 people at the radio tower ambush camp. Kill all of them. Some are inside the compound where the radio tower is.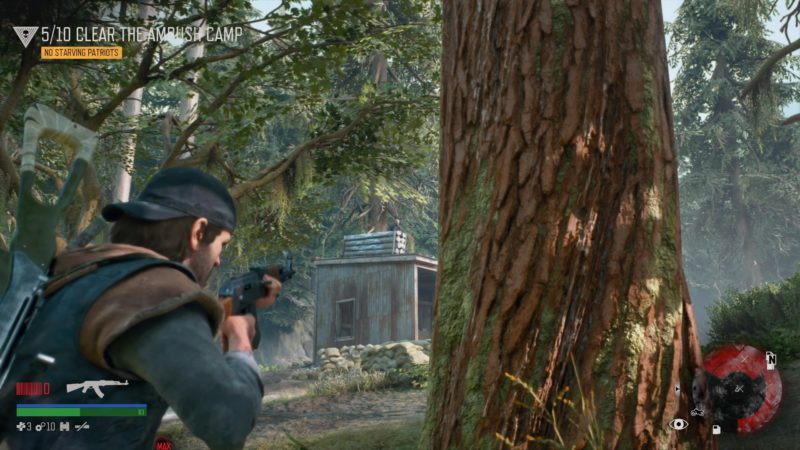 Before proceeding into the actual compound, you can get a fuel canister here to refuel your bike first.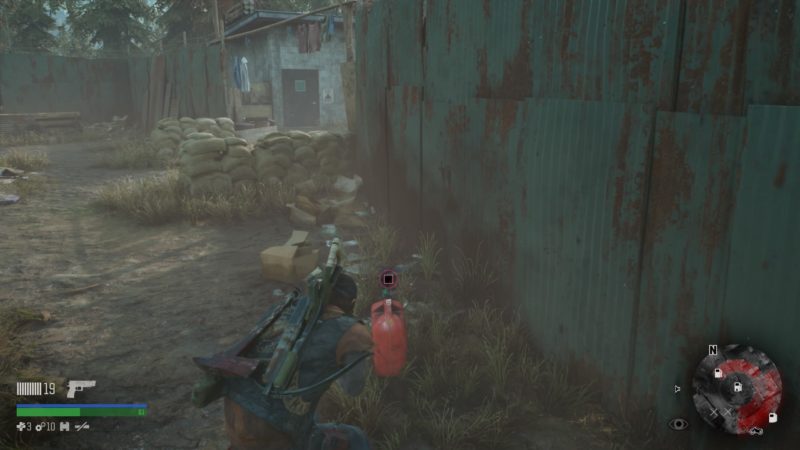 Once you're ready, get in and eliminate the rest of the marauders. You don't need to climb the tower as there aren't any guys on top.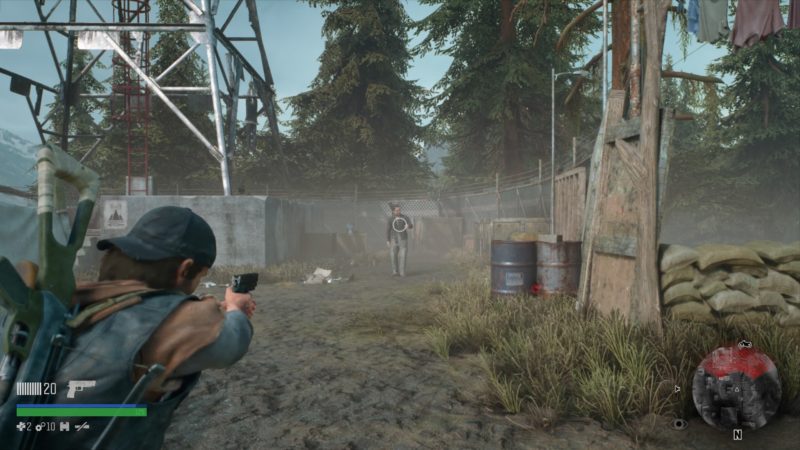 Start the generator
Once the area is secure, start this blue generator.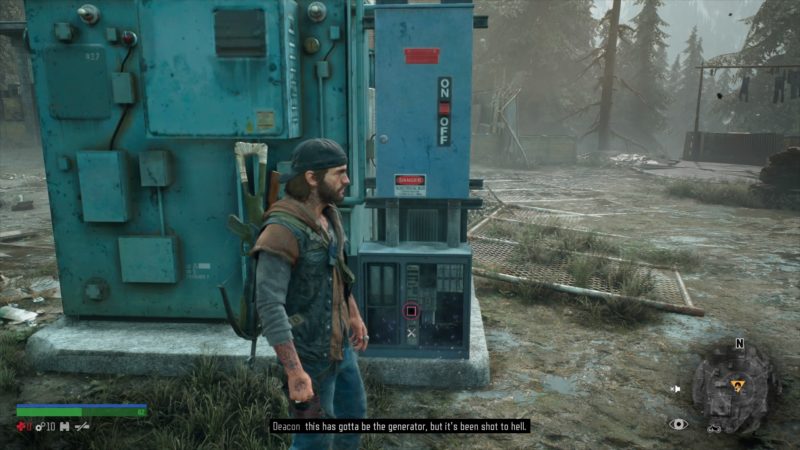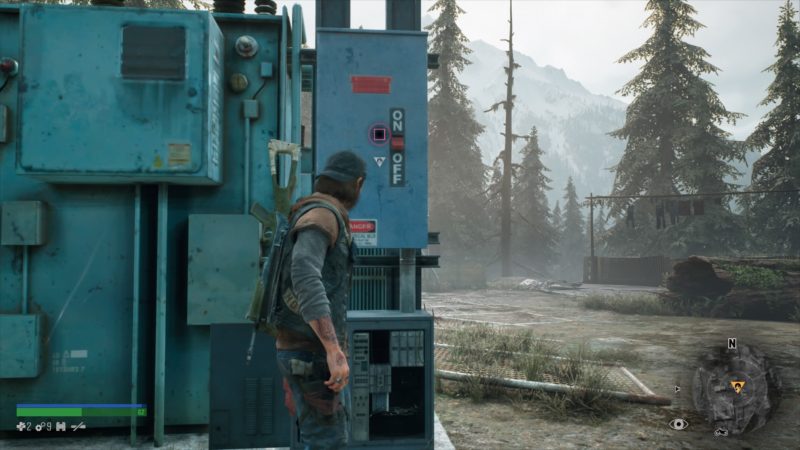 A cutscene will then load, showing Deacon letting a lady walk away as she ran out of bullets, and he doesn't kill women unnecessarily.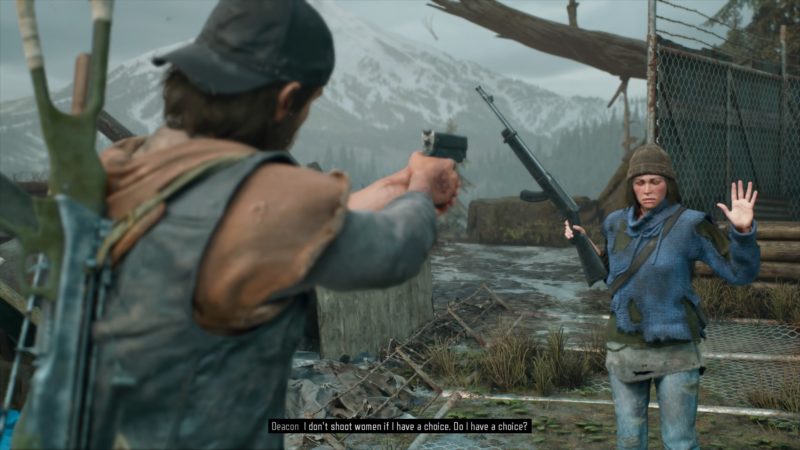 Get to the bunker
Next, look for the bunker. The bunker's entrance is hidden inside a nearby building which is pretty small.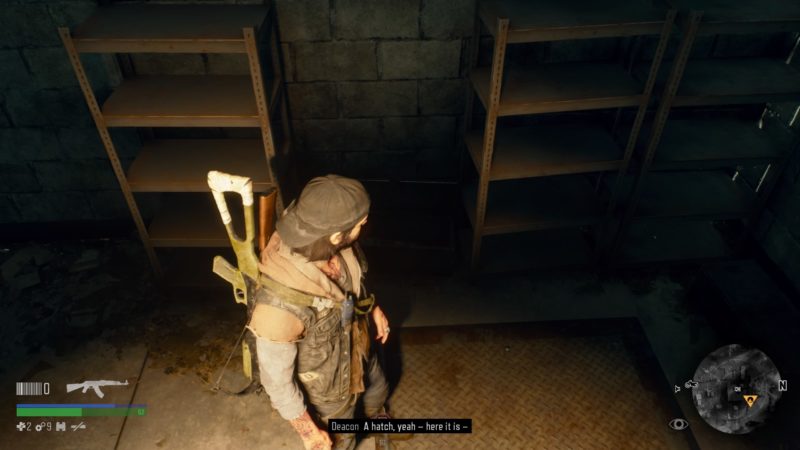 Climb down the ladder and look for this map. There are some items to loot here as well.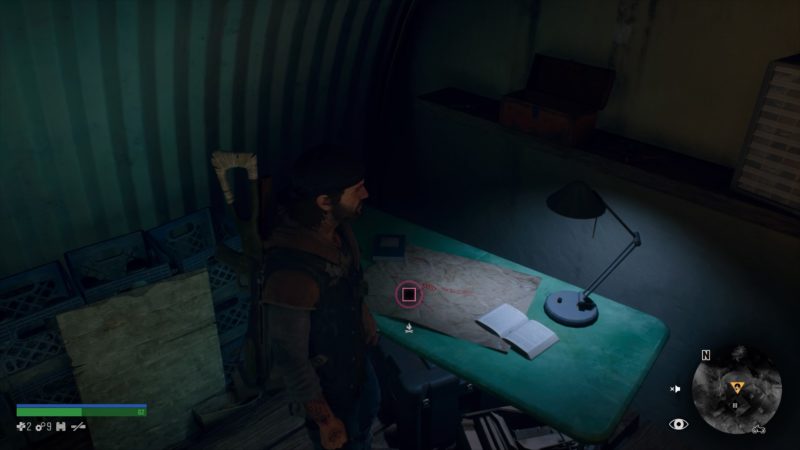 The mission completes here.
---
Related articles:
Battle Of Nerves (Moscow) – World War Z Walkthrough
Bad Way To Go Out: Days Gone Walkthrough
Drifters On The Mountain: Days Gone Walkthrough
You Got A Death Wish: Days Gone Walkthrough