No Place Else To Go is a mission in Bend Studio's Days Gone.
Your task is to bring Rikki to Boozer to get him treated at Lost Lake camp.
Here's a walkthrough of No Place Else To Go and We've All Done Things in Days Gone.
Walk with Rikki
After you got caught taking antibiotics in the previous mission, you have to walk with Rikki.
She'll bring you to her bike.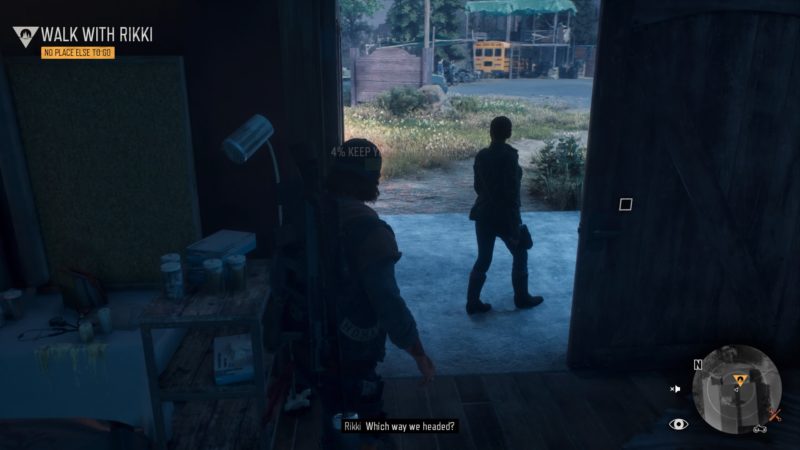 Sit behind her and she'll fetch you to get Boozer.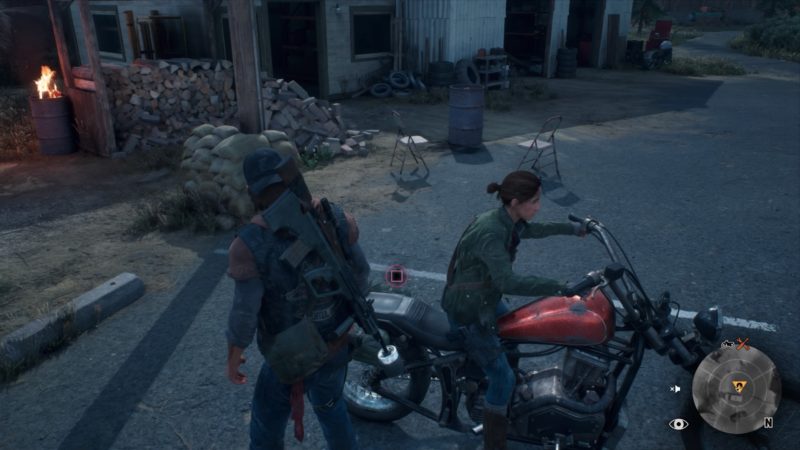 After reaching Boozer, a cutscene will load.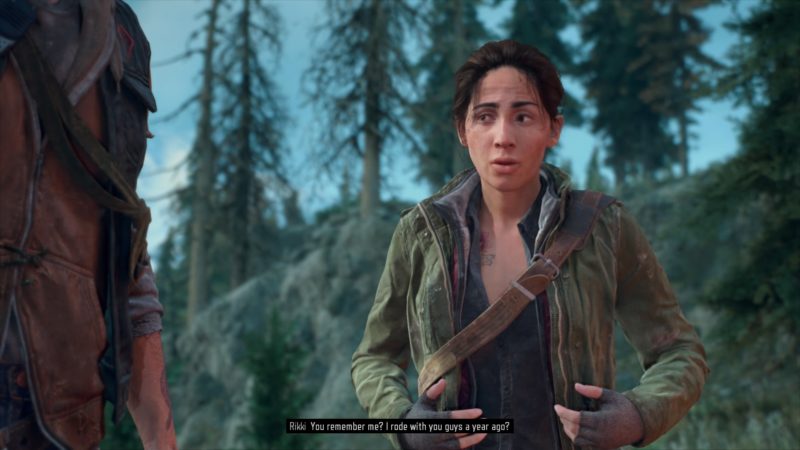 Drive back to Lost Lake
Now, grab your bike and let Boozer sit behind you.
Ride back to Lost Lake camp with Rikki.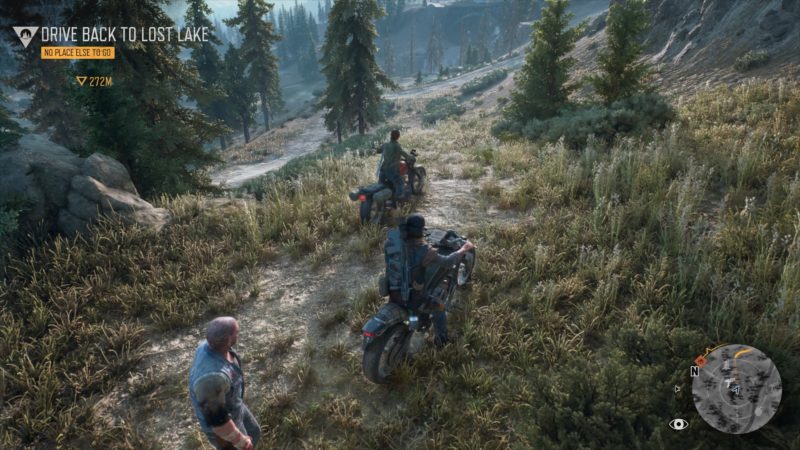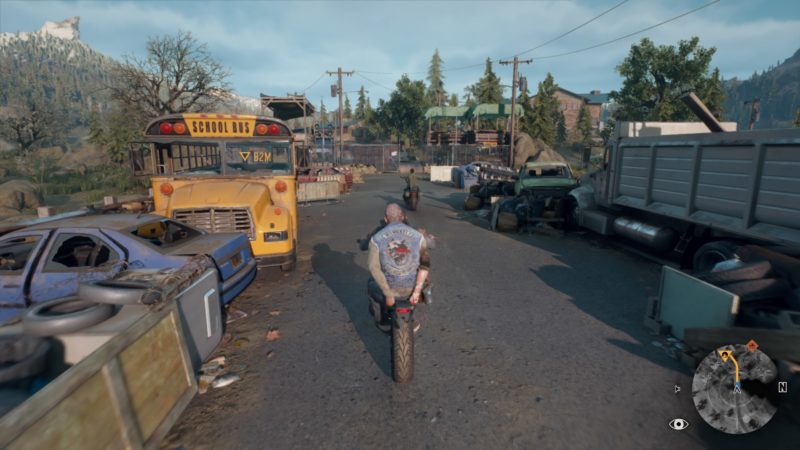 ---
After reaching the camp, the next mission We've All Done Things loads automatically.
Follow Rikki
After the cutscene, follow Rikki to meet Iron Mike.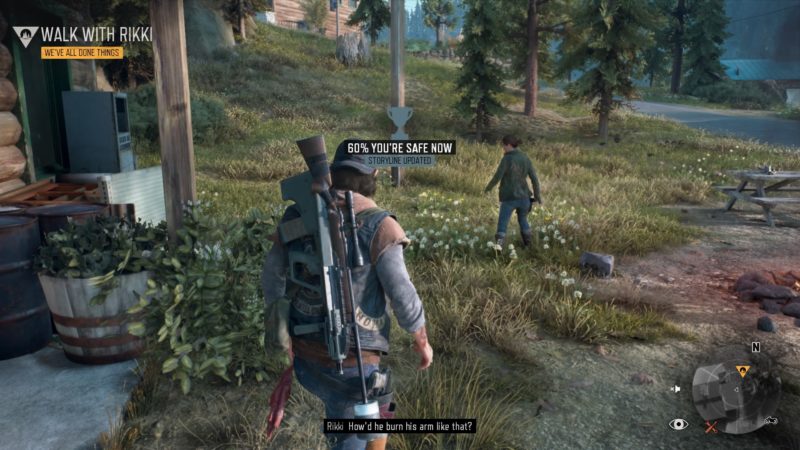 There'll be another cutscene once you've met him.
Walk with Iron Mike
After the cutscene, walk with Iron Mike and have a conversation with him.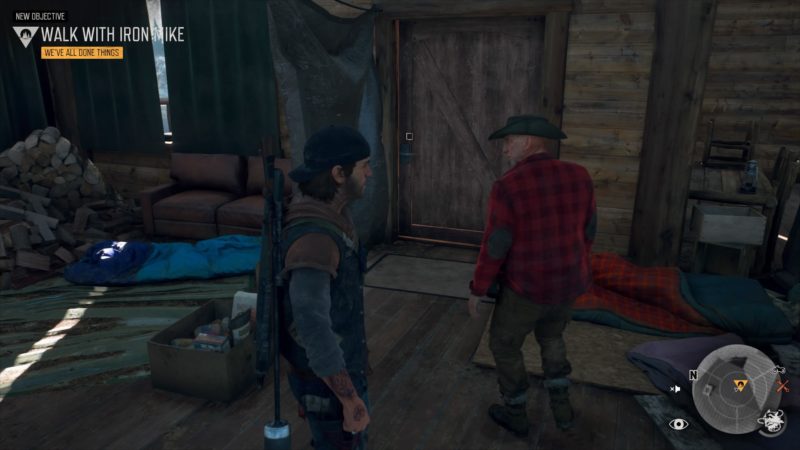 The mission completes after it. You'll get 6,000 XP for the consecutive missions.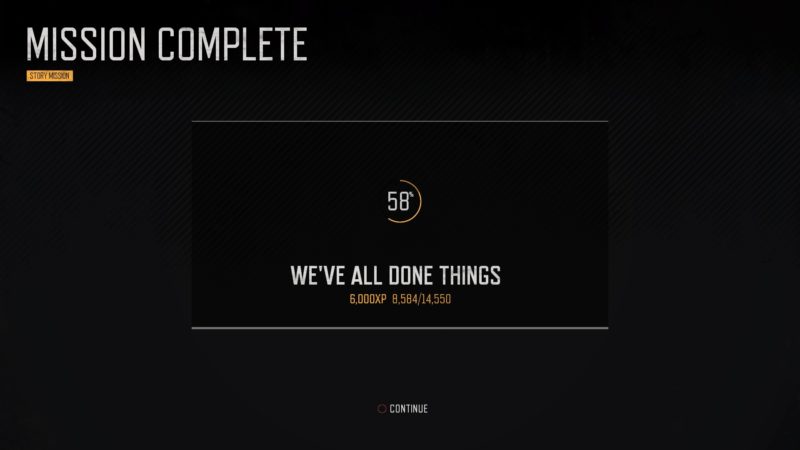 ---
Related articles:
He Never Came Back: Days Gone Walkthrough
Drugged Outta His Mind: Days Gone Walkthrough
Not Gonna Kill Anyone: Days Gone Walkthrough
No One Saw It Coming: Days Gone Walkthrough
What Have They Done: Days Gone Walkthrough
Sounded Like Engines: Days Gone Walkthrough