Never Give Up Hope is a rescue mission in Bend Studio's Days Gone.
Your task is to rescue an officer of the militia who was taken by marauders.
Here's a walkthrough of Never Give Up Hope in Days Gone.
Note: There's a bug with this mission. It didn't load the first few times I tried. After switching the game off and starting again, it seems to have worked.
Head north of Chemult
Your first task is to go north of Chemult. It's an abandoned tunnel just northeast of the Wizard Island camp, as shown in the map.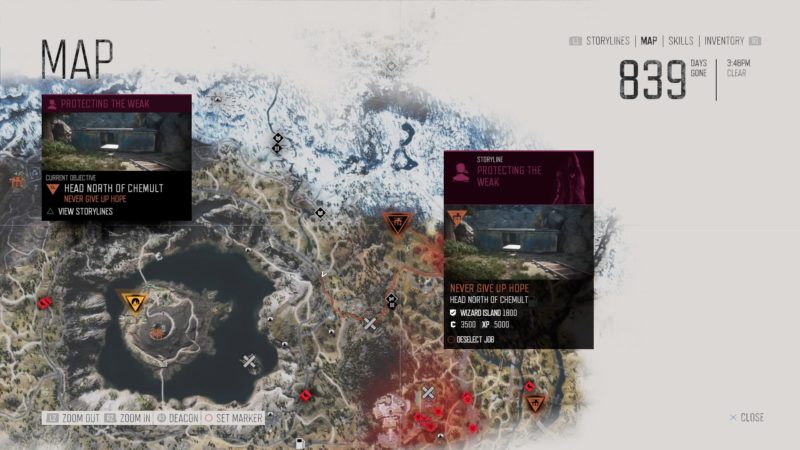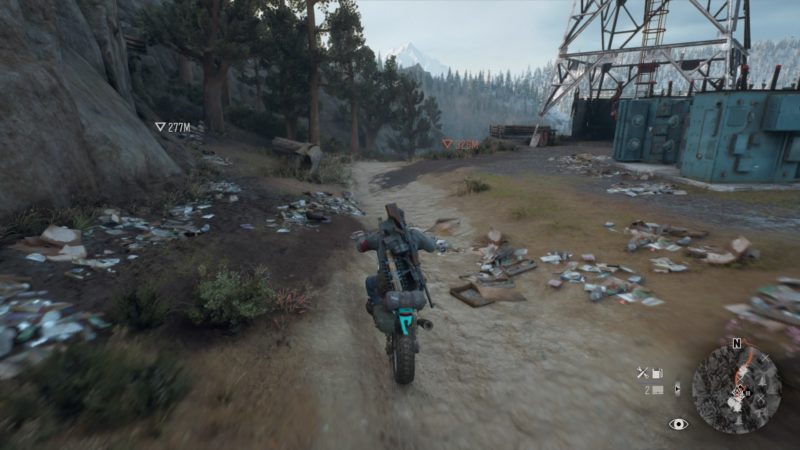 As you get there, you'll see some of the crashed train carriages. You should see a militia bike parked up front.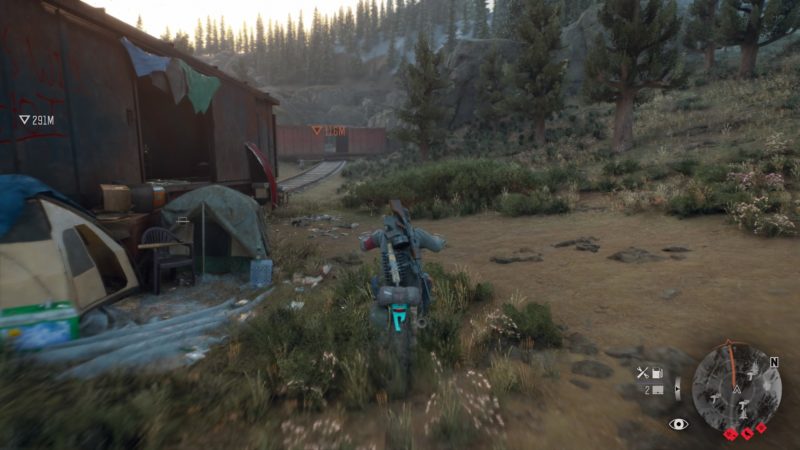 Rescue Justine Norwood
You'll have to go on foot from here. Use survival vision to get an outline of the enemies.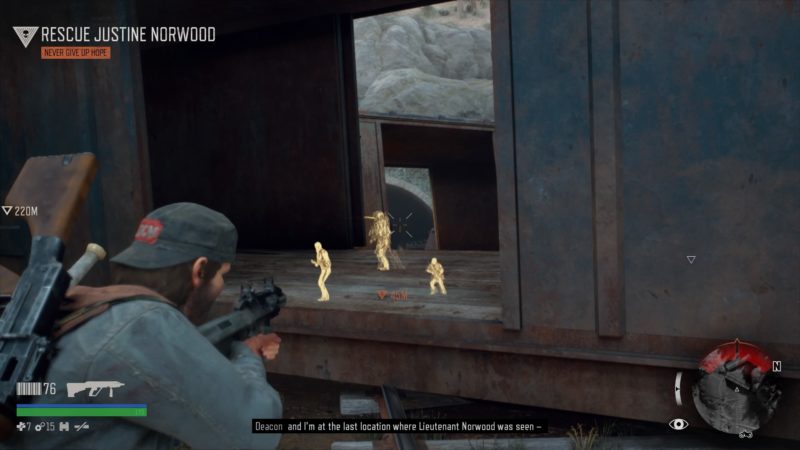 Some of them may be hiding inside the carriage waiting to ambush. This guy even uses a flamethrower.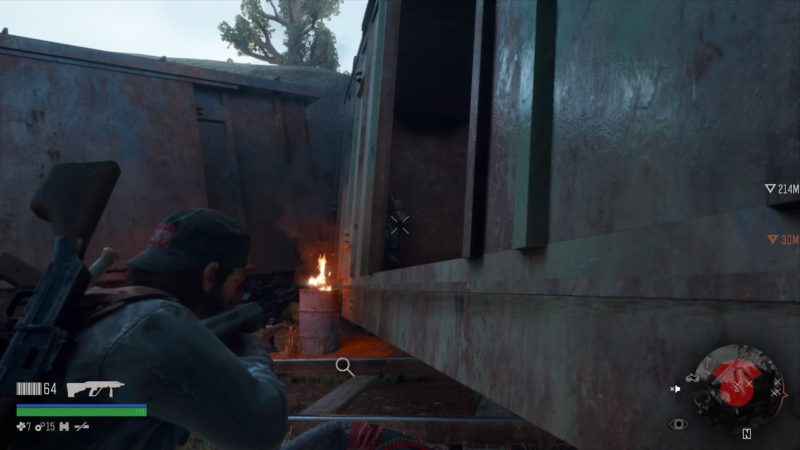 After clearing the area, get inside the tunnel to kill the remaining marauders.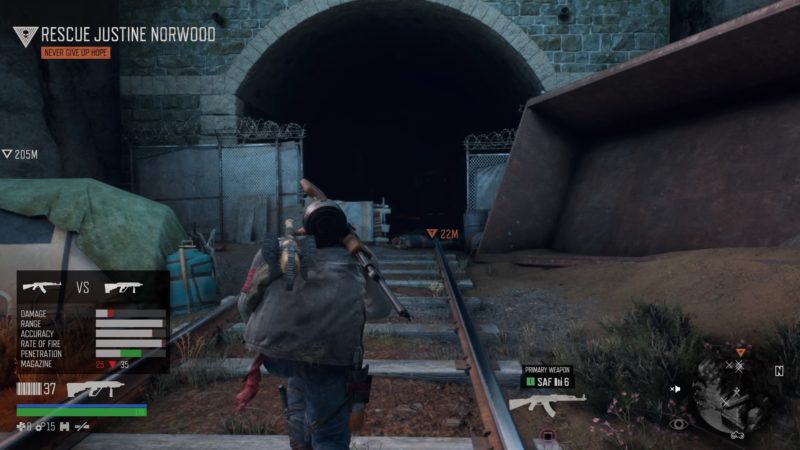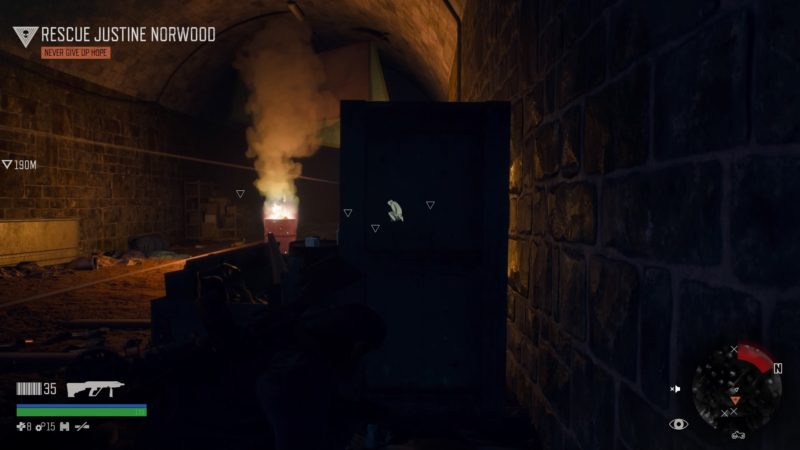 After killing them all, get to Justine at the end of the tunnel.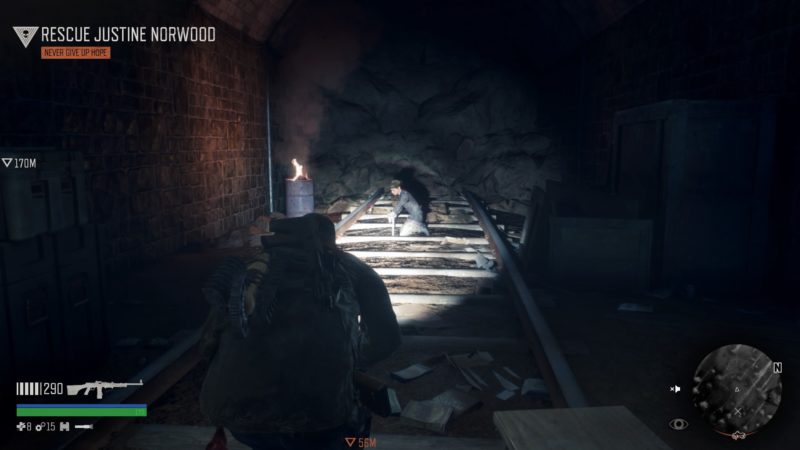 A cutscene will load and Deacon frees her. The mission completes here. You'll get 5,000 XP for completion.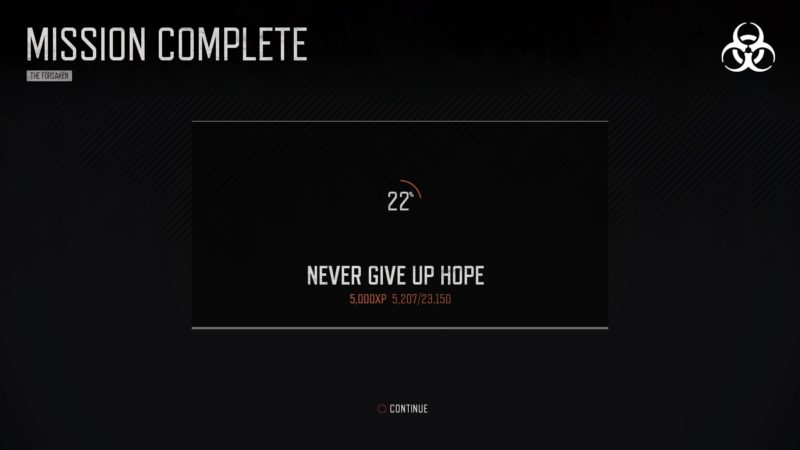 ---
Related articles:
Riding Nomad Again: Days Gone Walkthrough
Just Another Requisition Form: Days Gone Walkthrough
I Tried To Hit That Once: Days Gone Walkthrough
You Got The Wrong Guy: Days Gone Walkthrough
How To Get To The Nero Site Below Copeland's Camp – Days Gone
A War We Can Win: Days Gone Walkthrough