Museum Water Source is a side mission in Tom Clancy's The Division 2.
Your task is to activate the water source on top one of the museums.
Here's a walkthrough of Museum Water Source in The Division 2.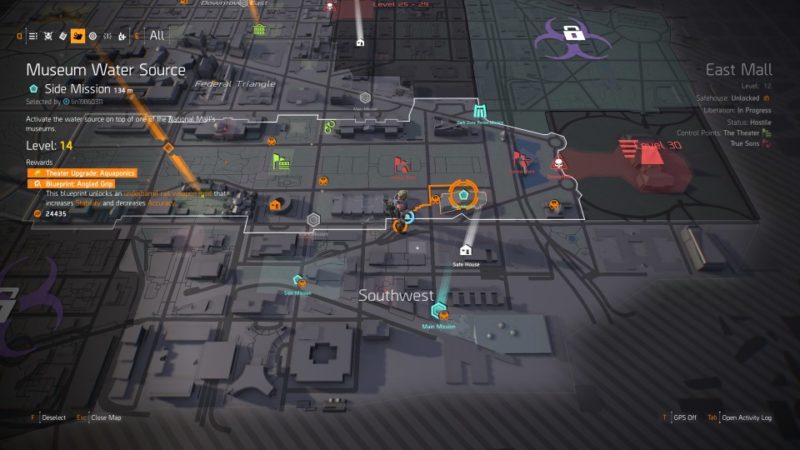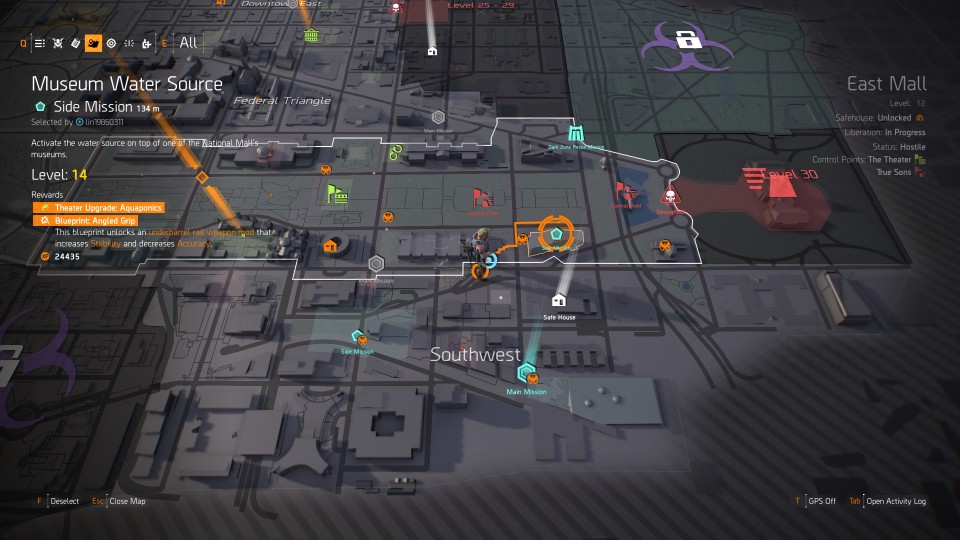 This mission is recommended for those level 12.
Get to the museum
Your first objective is to find a way into the museum.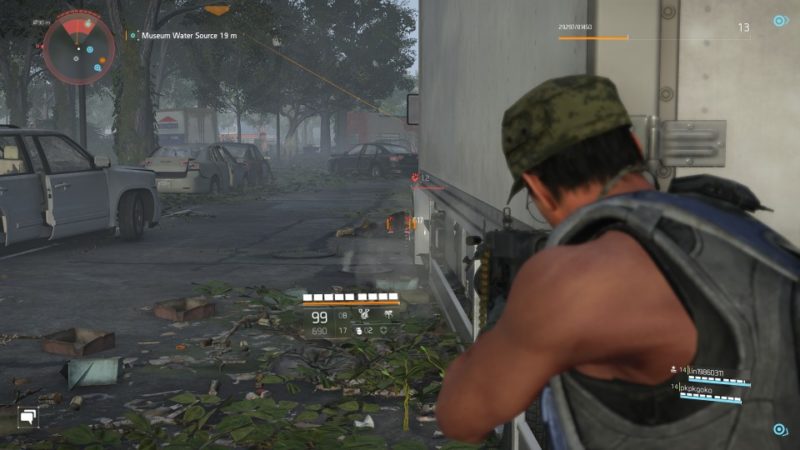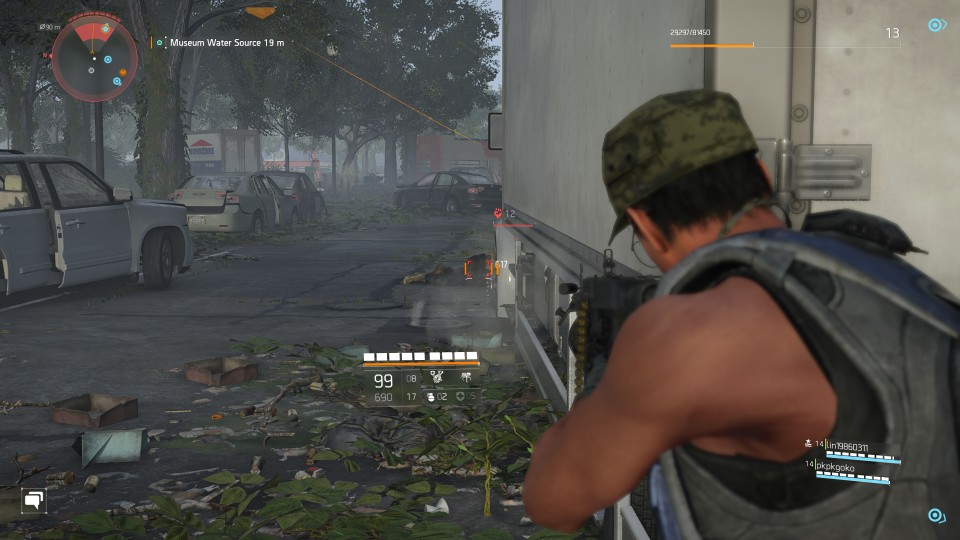 You should get to this area (image below) where there are a couple of hostile men.
Kill all of them and proceed forward.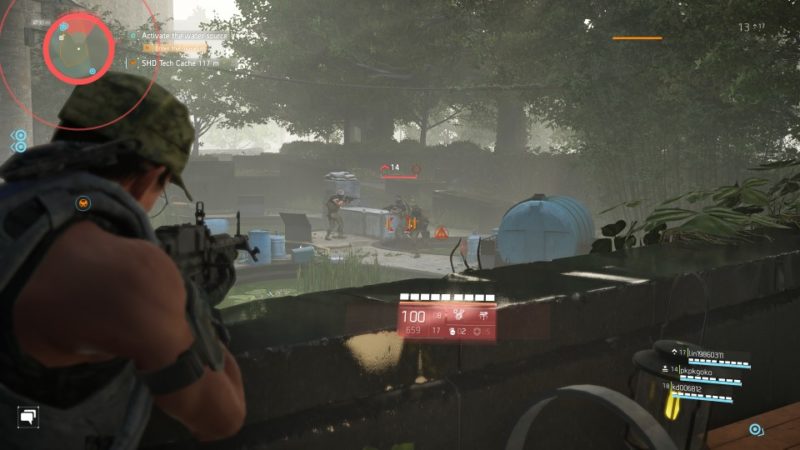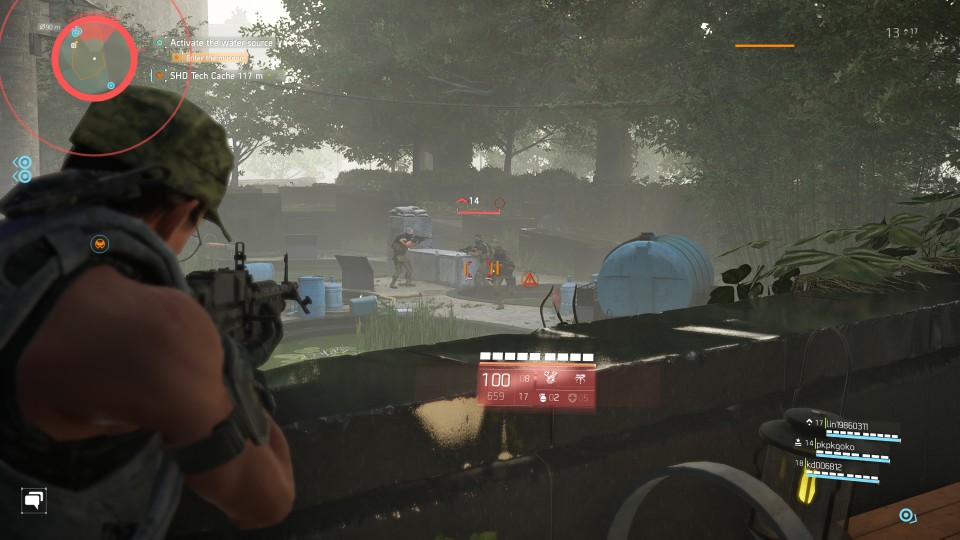 The entrance is as shown below (Museum of Native Peoples).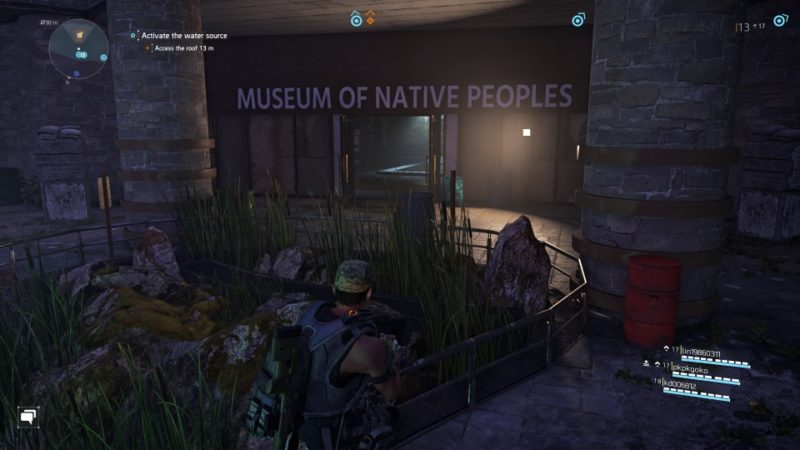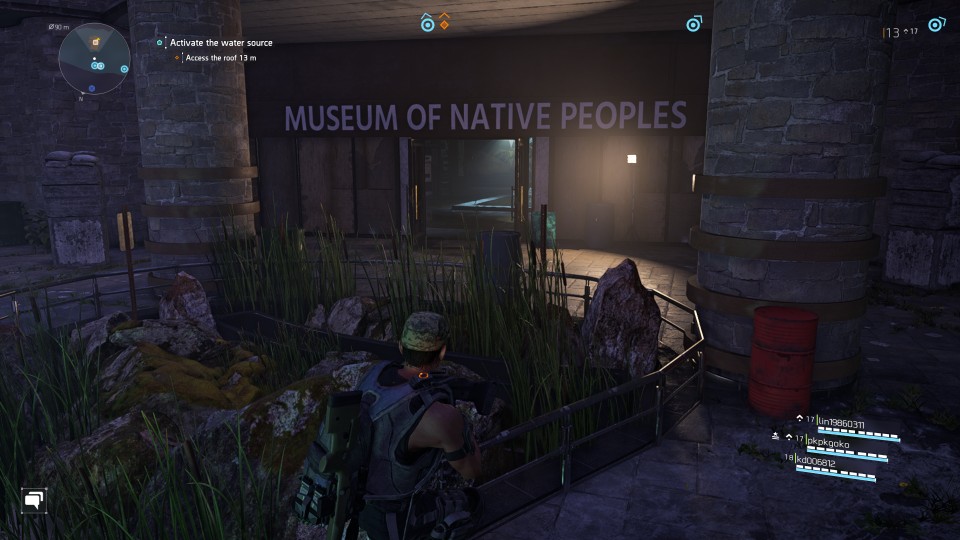 Access the roof
Now, get to the roof. You can use the elevator here and climb up using the cables.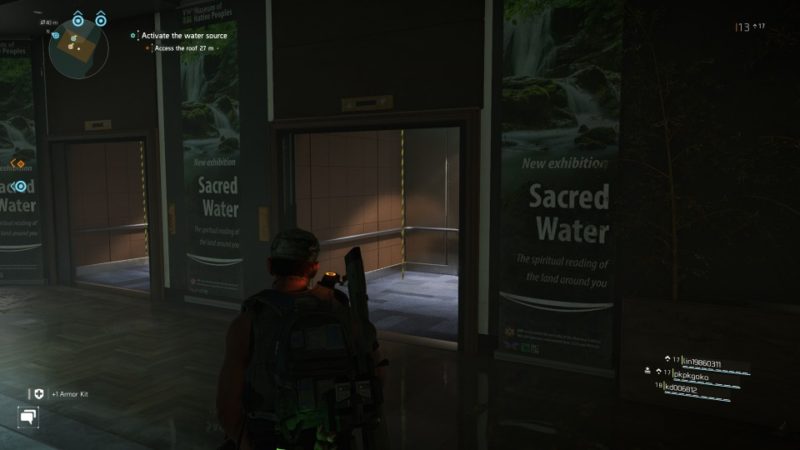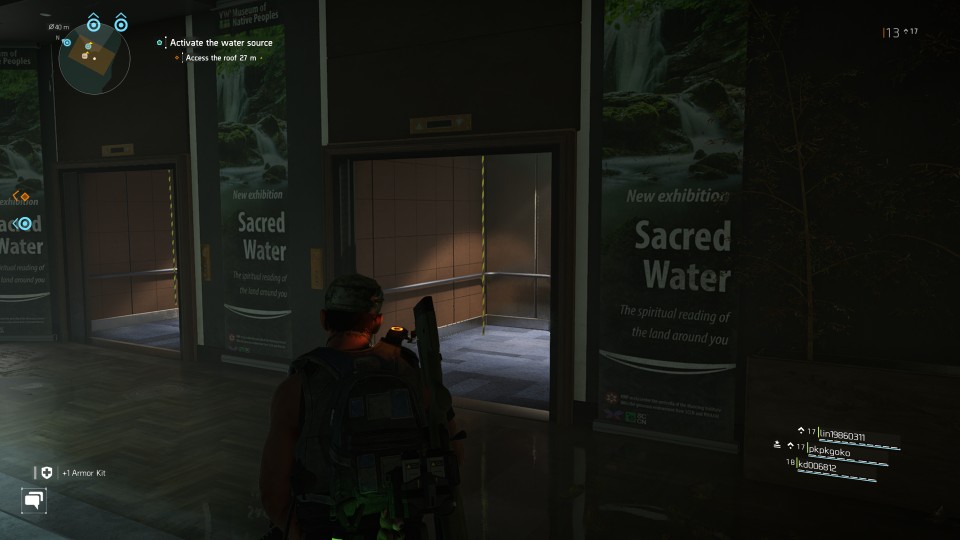 You will now reach a wide open area. There'll obviously be more gunmen here.
Kill all of them as usual.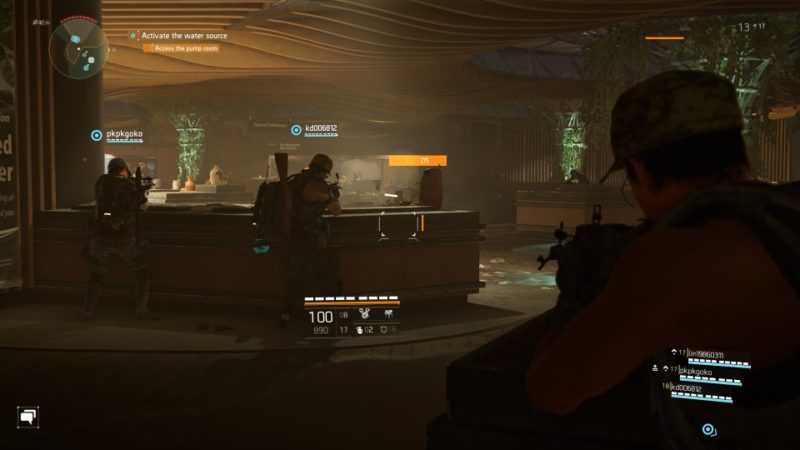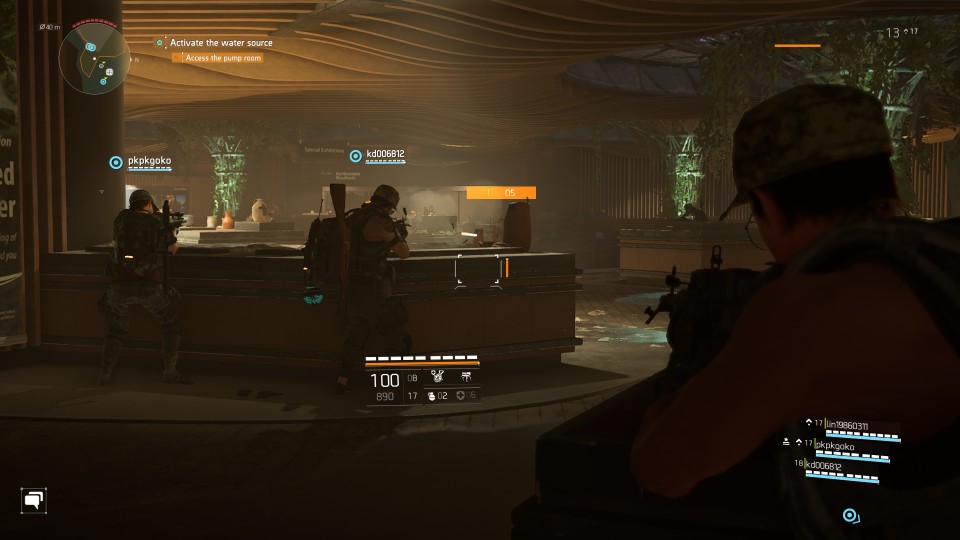 Once you're done, get to the door.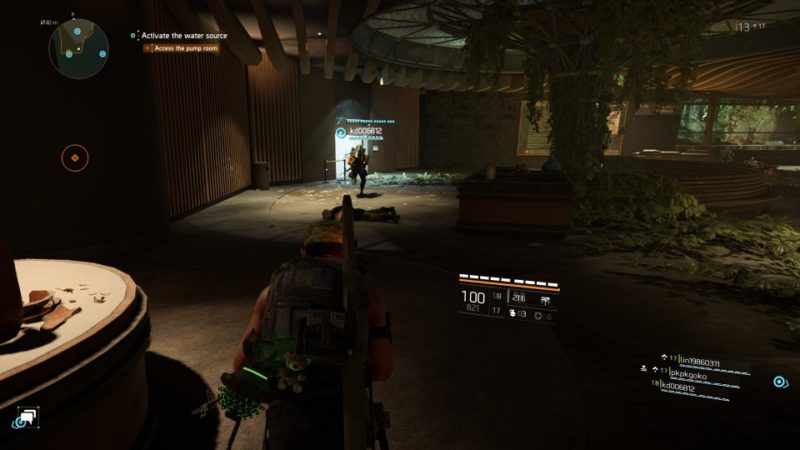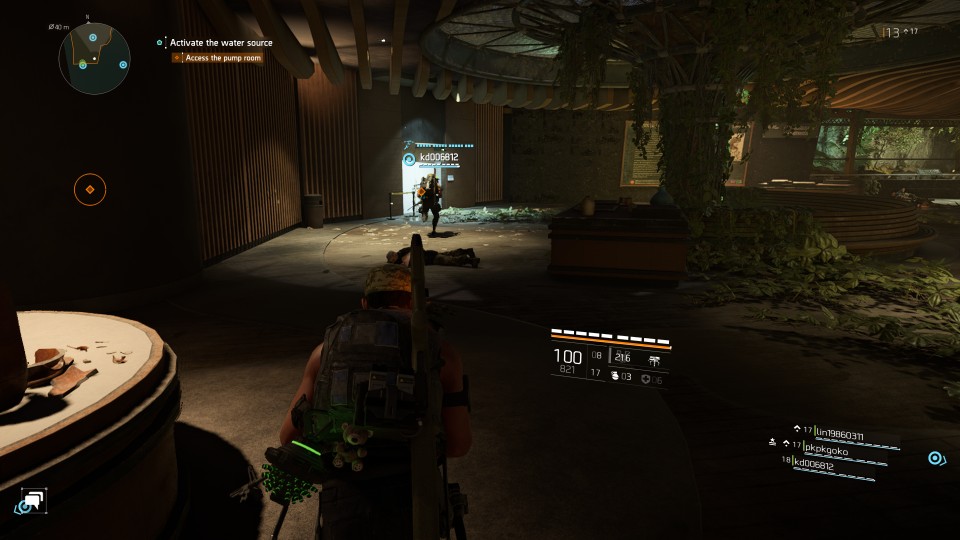 Start the pump
You should find yourself in a pump room. Activate all of the pumps by interacting with the valves.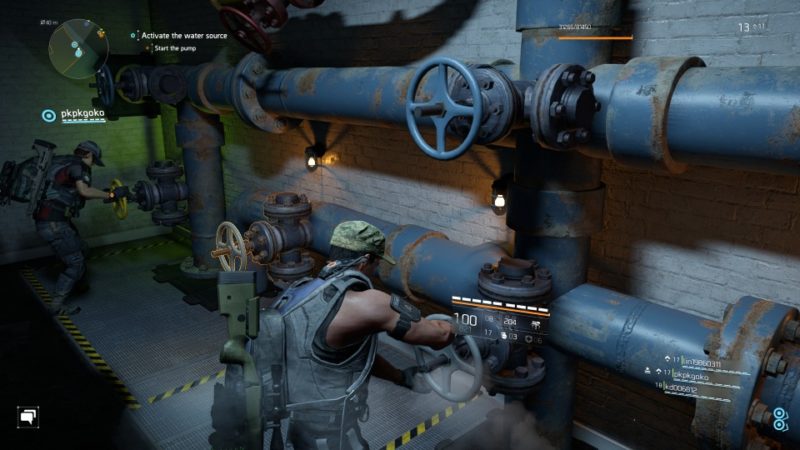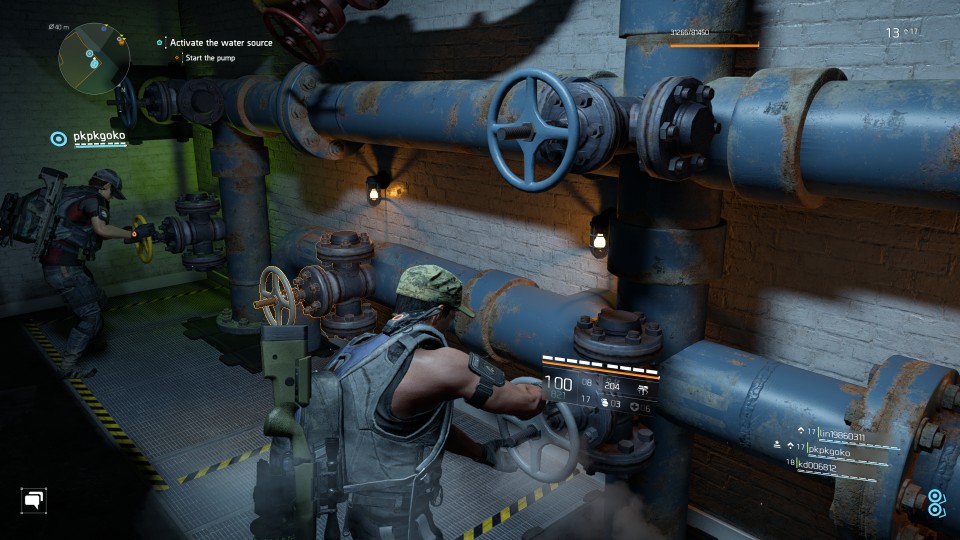 Access the roof
Once you're done, go back to the room and find a way up. You can go through the main door.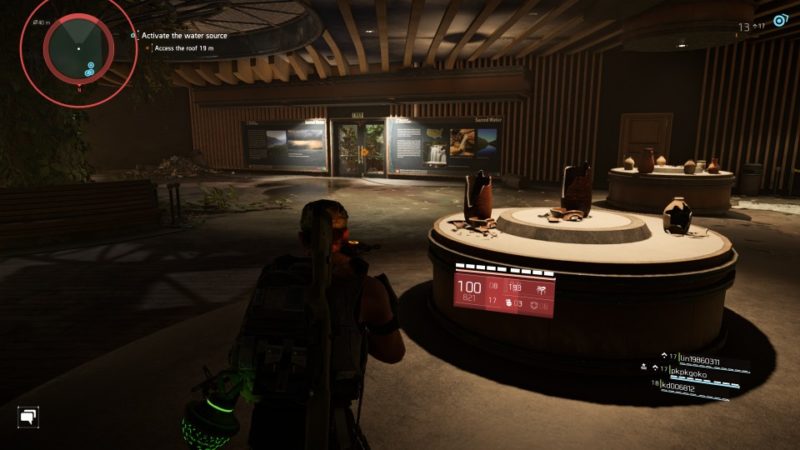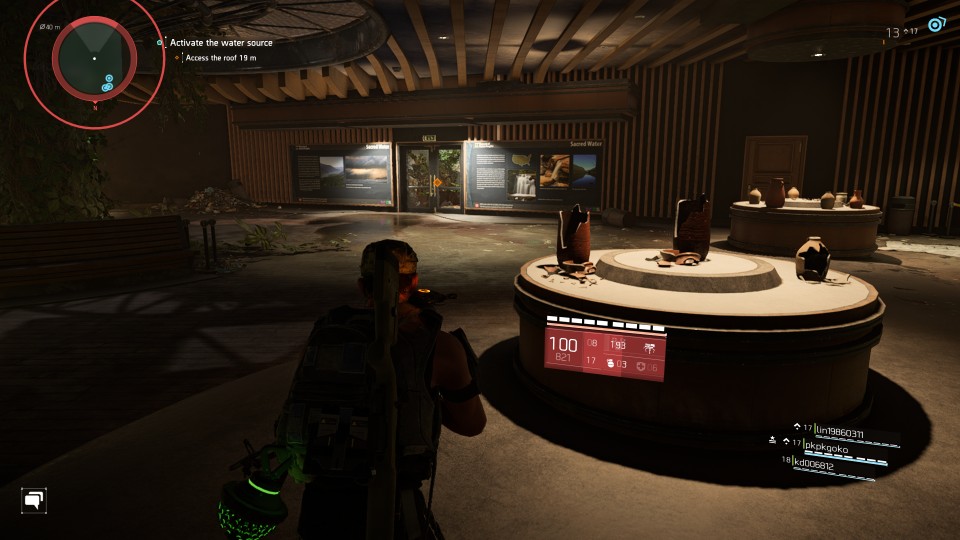 You should come across some stairs.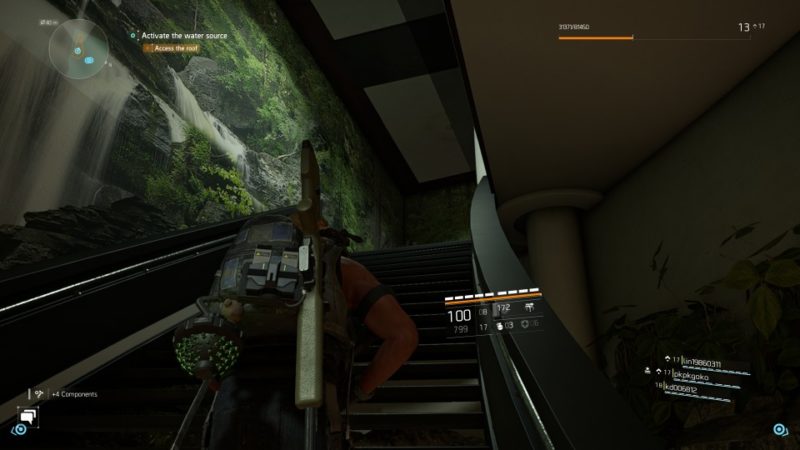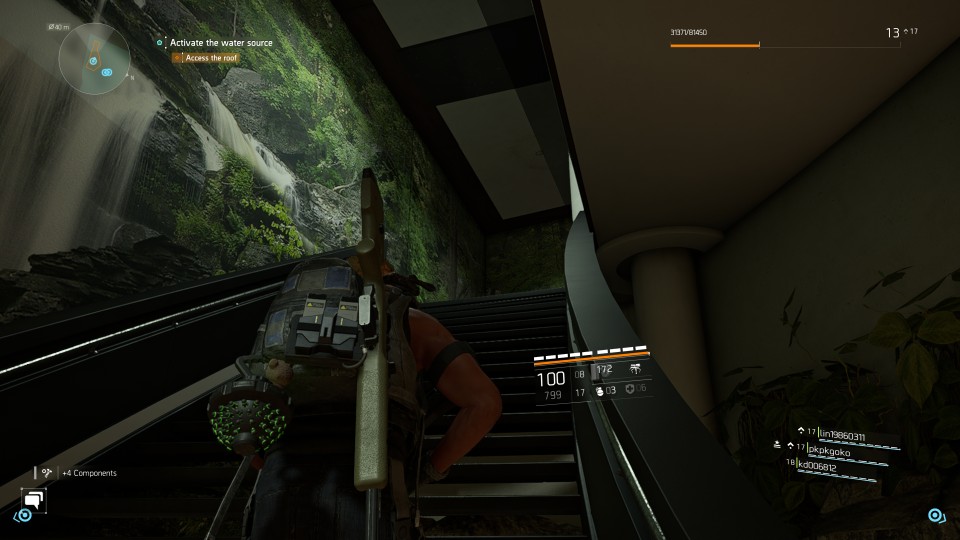 Turn on the first valve
After reaching the roof, your aim is to turn on the two valves.
Before you can do that, you need to defeat the enemies on the roof.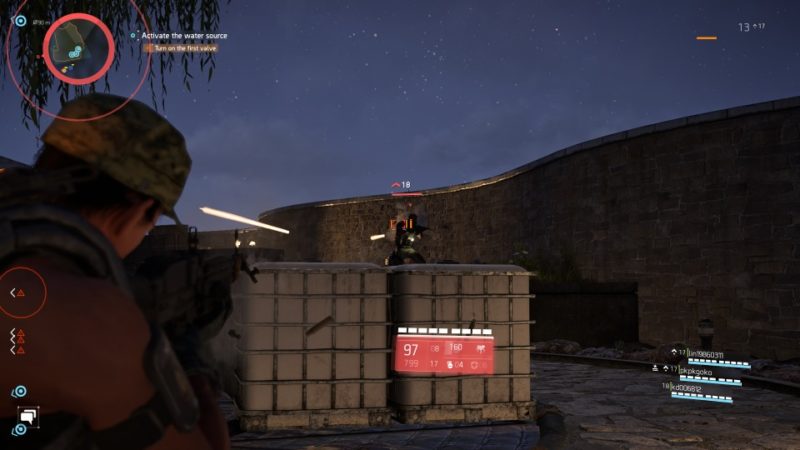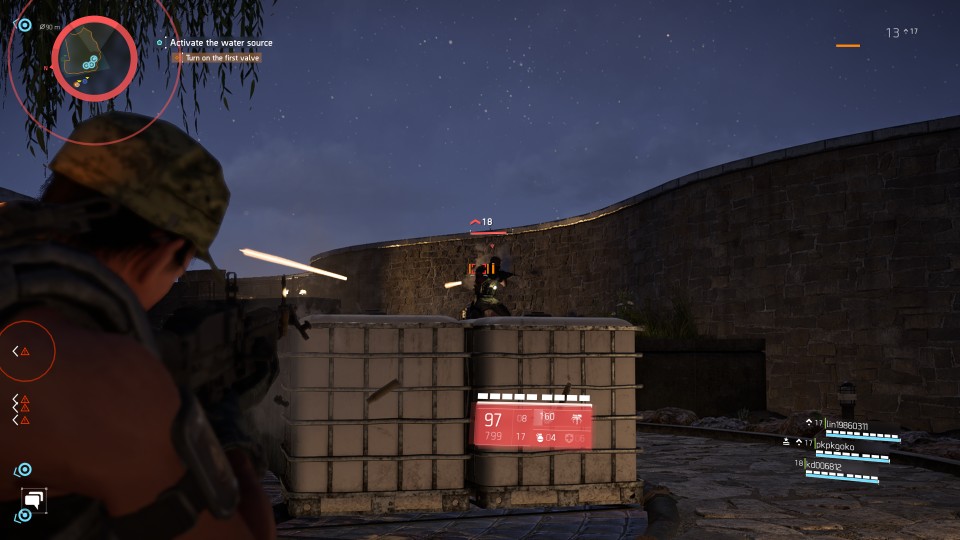 There'll be plenty of them here.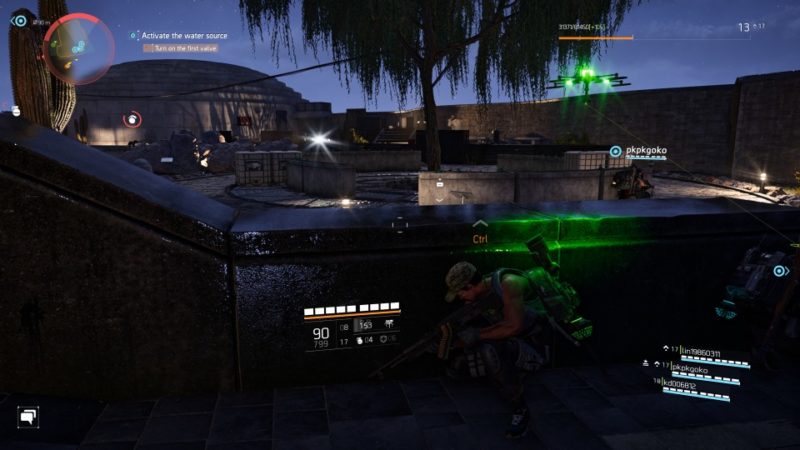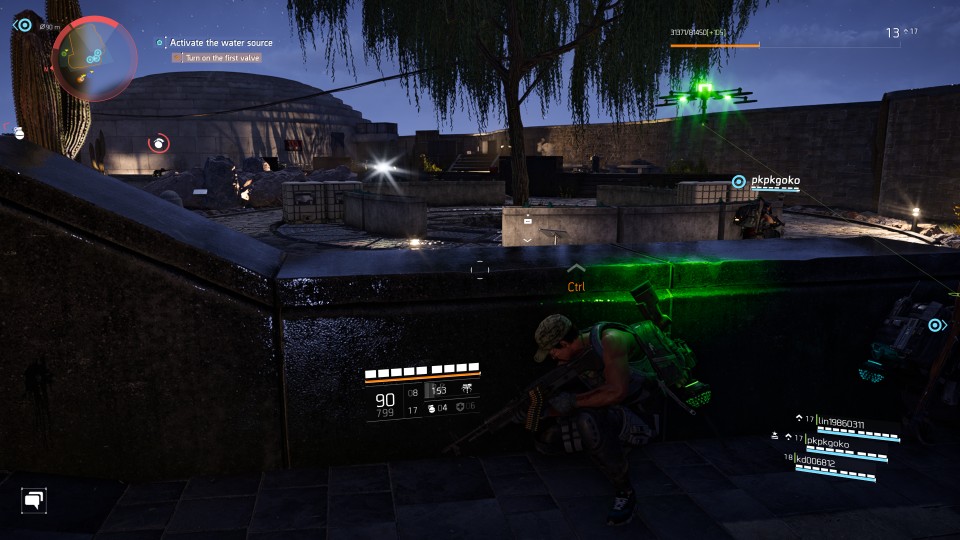 After securing the area, turn on this valve.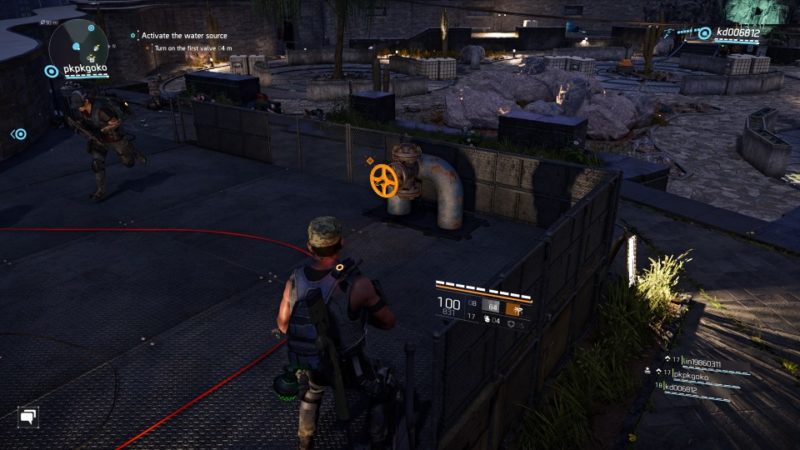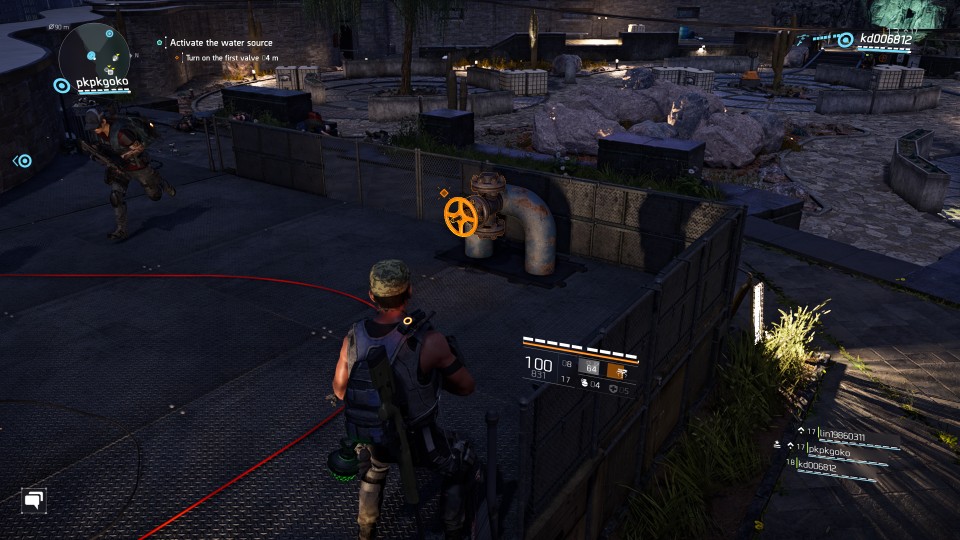 Survive the assault
After turning on one valve, the enemies will emerge. Kill them first.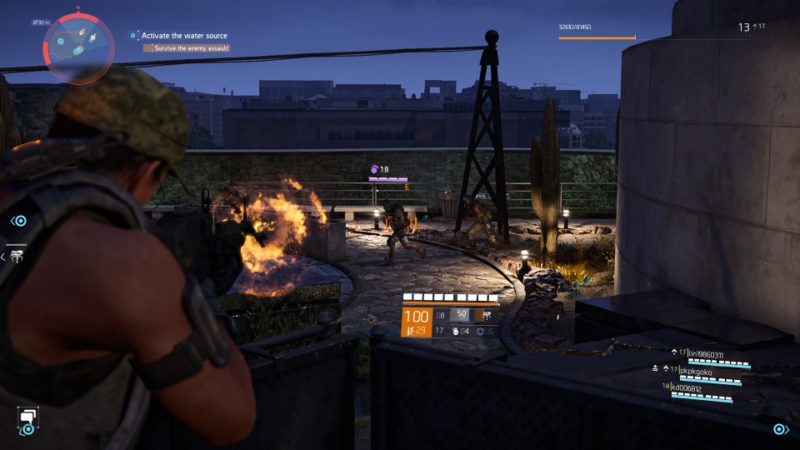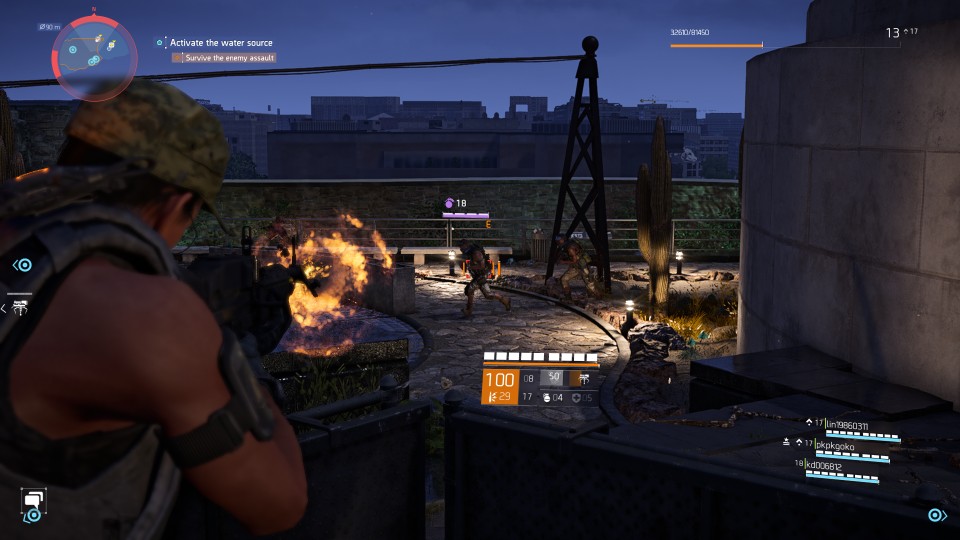 Turn on the second valve
Get to the 2nd valve and turn it on. You will see the water splashing out like in the image below.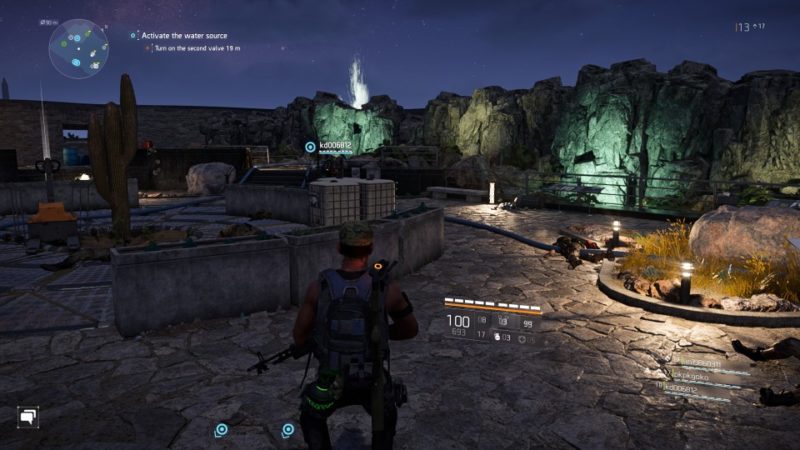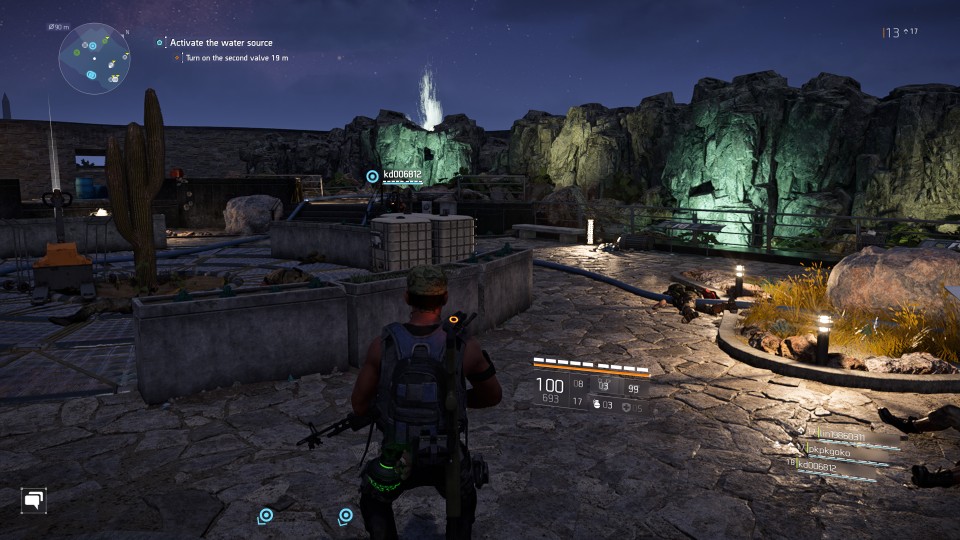 The mission completes here.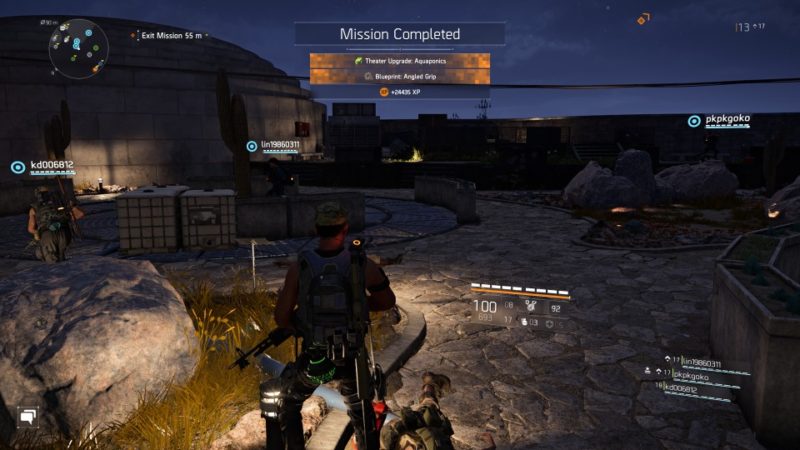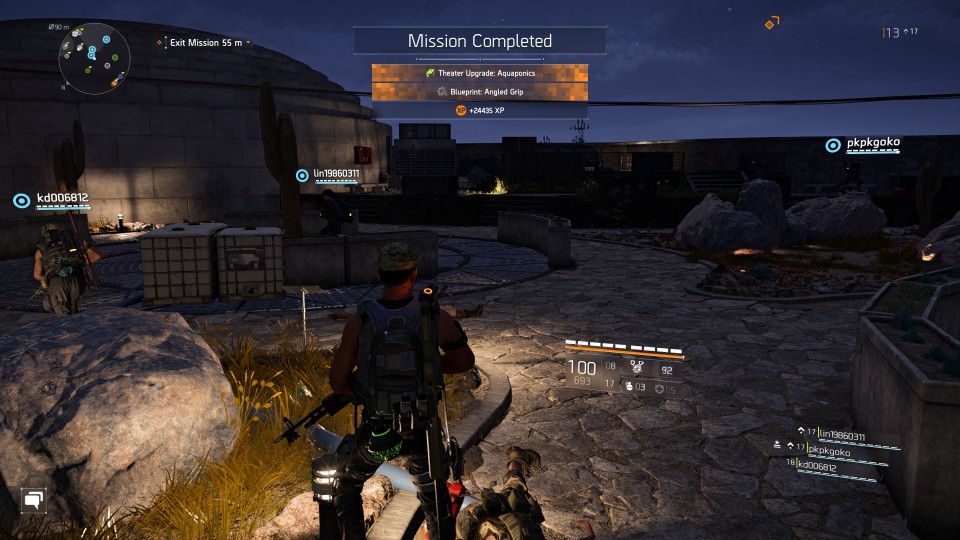 ---
Related articles:
Propaganda Broadcasts – The Division 2 Wiki And Guide
SHD Tech Beacon – The Division 2 Walkthrough
12th Street Spicelords Bounty – The Division 2 Walkthrough
National Archives – The Division 2 Walkthrough
Agent Brooks Support – The Division 2 Walkthrough
Air And Space Museum – The Division 2 Walkthrough