Horror games are usually played solo, and it's even creepier if you're doing so late at night in a quiet neighborhood.
As this genre is not for everyone, perhaps it's less scary or creepy to play multiplayer horror games.
Why get frightened alone? Share the fear with your friends in these co-operative games!
Here are some of the best multiplayer horror games today.
Read also: 7 Best Zombie Survival Games Of All Time
1. Dead Island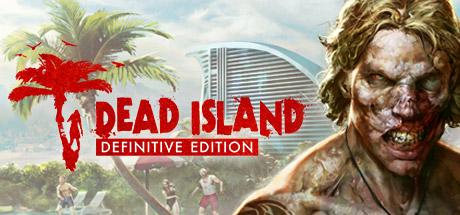 Think zombie apocalypse, except you're stuck in an island with nowhere to run. That's pretty much what the Dead Island series is about.
What you have to do is to pretty much survive. You can kill them by smashing their heads, cracking their skulls or even slicing them up with all kinds of melee weapons.
This horror game can be played with your friends, up to four players maximum. There is a remastered version today which means the graphics are so much better than in the past.
If you're looking for a good co-op horror game to play with your buddies, you should at least consider Dead Island. It's also one of the more well known games in the zombie genre.
2. Left 4 Dead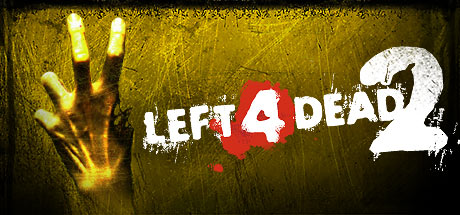 Left 4 Dead and Left 4 Dead 2 are icons in this genre. The game is basically about you and three other survivors who have to escape from this zombie madness. The aim of each round is to get to the safe house and at the end of the story, you'll have to escape for good.
You can use all types of weapons, both melee and range weapons included. My personal favorite melee weapon is the katana and it's not that easy to get (unless you're using console commands). The chainsaw is pretty awesome as well.
This Left 4 Dead series is probably the top in the zombies genre and if you haven't played it, you should. Almost everyone should have at least played it once many years ago.
It's still a good game despite being old and many of us are (still) hoping for a third installment soon. You can of course play it solo with three other AI characters but it's more fun doing so with friends.
There are also special mutants in the game, like Tank, Charger, Spitter, Boomer and a few others. They're definitely there to keep the game much more difficult and spice things up.
Also, beware of the Witch or you'll get knocked out in just two hits.
Read also: Top 10 Best RPG Horror Games Of All Time
3. Killing Floor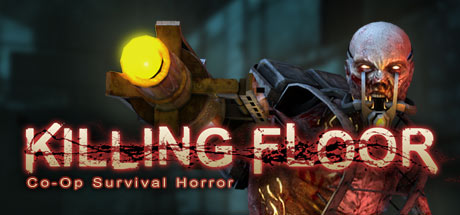 Killing Floor is also another multiplayer horror game to consider and it's not just zombies. The story is set in England and due to some failed experiments, you and other military members are dropped into the locations to pretty much cleanse the area.
That means you'll have to survive the hordes of zombies and other kinds of weird creatures. You are given the choice of 7 perks to choose from and these perks are similar to character class. For e.g. if you get the Sharpshooter perk, you'll have better accuracy when using sniper rifles.
You have many rounds in the game. If everyone dies in a round, you'll restart from the 1st round. At least one member has to survive, and dead members will lose their weapon. Having many waves is kinda reminiscent of the tower defense genre.
Like Left 4 Dead, this game has many different monsters and you'll also have a wide variety of weapons to choose from. What's fun is that you can play with up to 6 players, unlike most other games that allow only a maximum of 4.
Read also: Games Like Fallout 4 (alternatives)
4. Dead By Daylight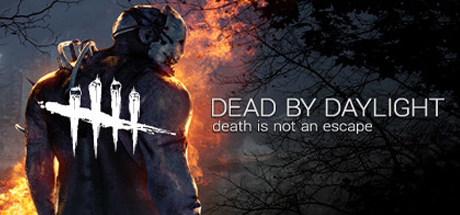 Dead By Daylight is one of the newest games in this list. It is unique in the sense that it's built for co-op. One player has to become a killer and the other four are survivors who have to escape by starting the generator to escape and do other things without getting killed.
Survivors have a third person view while the killer has a first person view since the latter has to focus on finding his prey. This game really keeps you on the edge since the killer can be nearby and you'll probably feel tensed the entire time. At least I do.
Dead By Daylight seems to be inspired by horror slasher films, so you'll see characters like those in Friday the 13th. There are many different killers, like the Clown, the Cannibal, the Nurse, the Hillbilly and so on.
It's a good choice if you love multiplayer horror games and if you have plenty of friends to play it with.
Read also: Best Free Horror Games Out There
5. Dead Realm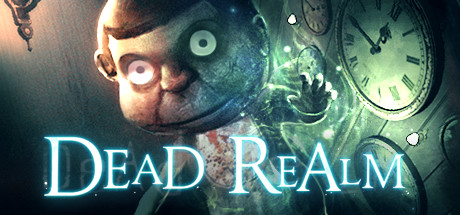 The games mentioned so far are all about zombies, creatures and human killers. Here's the first horror game that actually has ghosts in it. Dead Realm allows you to play either as a human character or even as a ghost who will kill the humans.
There are around 9 creepy maps to choose from and many scary-looking ghosts in the game. There are also 10 human beings to choose from, each with unique characteristics.
This game prioritizes a lot on stealth and you can rely on it to survive. However, there are different game modes and some rely on teamwork more than stealth. Either way, it gets creepy for the players.
6. F.E.A.R 3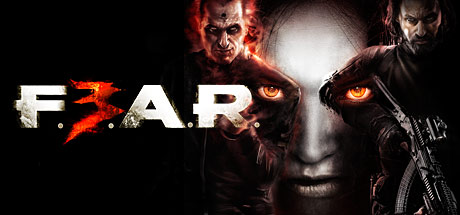 FEAR is quite an established horror game series by now and you can choose to play either solo or co-op. If you go solo, you have the choice between two different characters, one is superhuman and the other is a spirit. Both are unique in that sense.
This game is filled with paranormal things including scary creatures and of course, Alma Wade, the girl or entity you'll see in every FEAR game. FEAR 3 is different in the sense that you now play with a partner, i.e. Paxton Fettel (the undead spirit).
Furthermore, it has become more of a Call of Duty style of gameplay rather than just the usual horror genre. Nonetheless, it's still playable as a creepy multiplayer game.
Read also: Games Like Banished
7. Hide And Shriek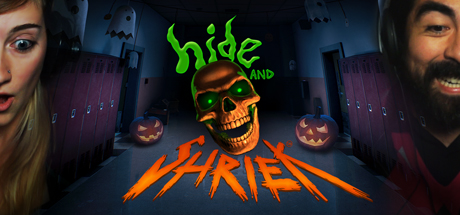 Hide and Shriek is a game made for two people. Both of you have to try to scare each other and the one with the most points win. The setting is Halloween and you're both sneaking into school to scare each other, due to some super old tradition.
The thing is, both of you guys are invisible, which means you need to use traps or spells to reveal where your opponent is. Once you find him, you'll have to stealthily go near him and give him a huge scare. It's like a jump scare kind of game but a mischievous one rather than a pure horror type.
You can go against your friends or some strangers and the matches are 10-minutes long. The funny thing is, you can even use Donald Trump's mask to scare your opponent.
8. The Forest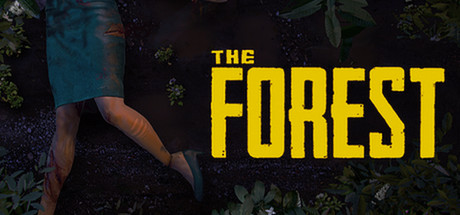 The Forest is a really new game, released in May this year. The story is that you're a survivor of a jet crash and you find yourself in some creepy forest. You'll soon discover that there are plenty of cannibalistic mutants.
This game is different from the rest because you can actually build a camp by chopping down trees. Such feature is usually not available in older games. You have to build a fortress or a shelter and also put traps and defenses to maintain safety of the perimeter.
The mutants normally attack at night so you'll have to do the building in the day time. You can also use stealth to avoid detection or even attack them straight on with crafted weapons.
It's still a new game and you can play it with friends.
Best Multiplayer Horror Games?
We have listed eight games that are suitable for this genre above. Hopefully this list has proven useful to you guys.
You may also want to try World War Z which was released this year. It's a little like L4D2 except that it focuses a lot more on hordes.
If you love the sound of machine guns against hordes of zombies, then World War Z is a good buy.
---
Related articles:
30 Best GameCube Games Of All Time [Updated 2018]
Games Like Roblox – 8 Different Alternatives To Play Today
Fallout 4 Hacking Guide – How To Hack Into Terminals
Best Steam Games Under $10 [Updated 2018]
Fallout 4: Best Sniper Rifles In The Game (Top Ten)
30 Best 3DS Games Of All Time (Updated 2018)
15 Best Medieval Games To Play [Updated 2018]
Games Like Harvest Moon – Top Ten Picks
Best 4X Games To Play Today – Top Ten List For You (Latest)
Best Idle Games For Android Or iOS – Ordinary Reviews