Moving Forward is a quest under the "Every Story Has An Ending" episode in Assassin's Creed Odyssey.
Your task is to simply talk to Herodotos as he plans to leave the Adrestia.
Here's a walkthrough of Moving Forward in AC Odyssey.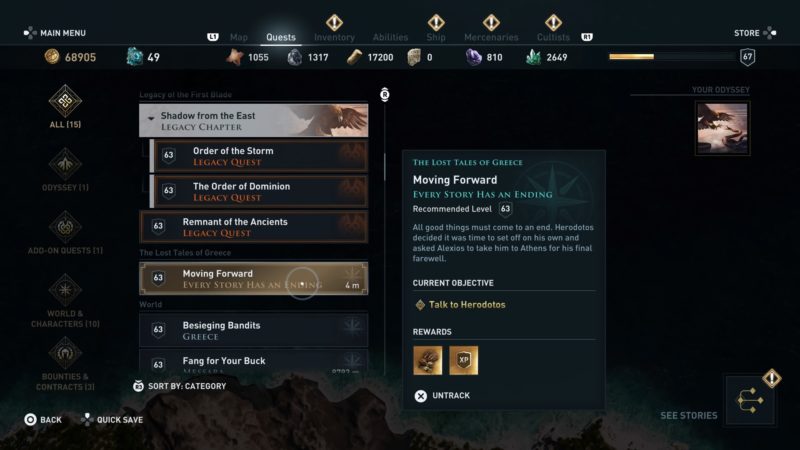 This quest is recommended for level 63 and above, but it differs according to your own level.
Talk to Herodotos
Your first objective is to talk to Herodotos. You can find him aboard the Adrestia.
Speak with him to proceed.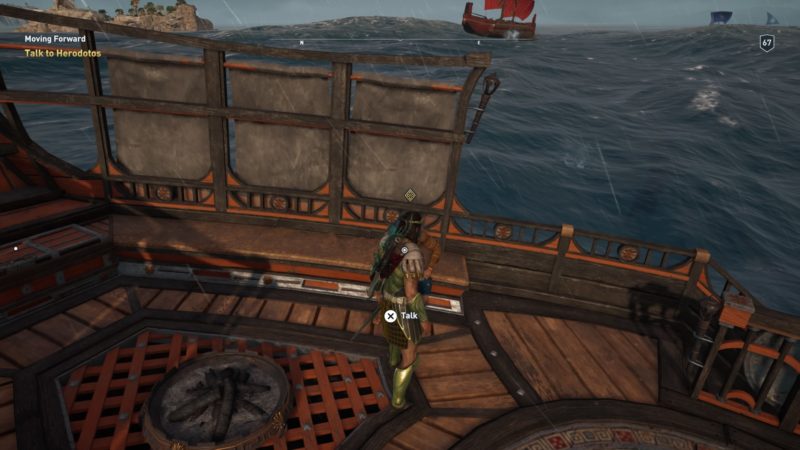 During the conversation, you probably can't convince him to stay.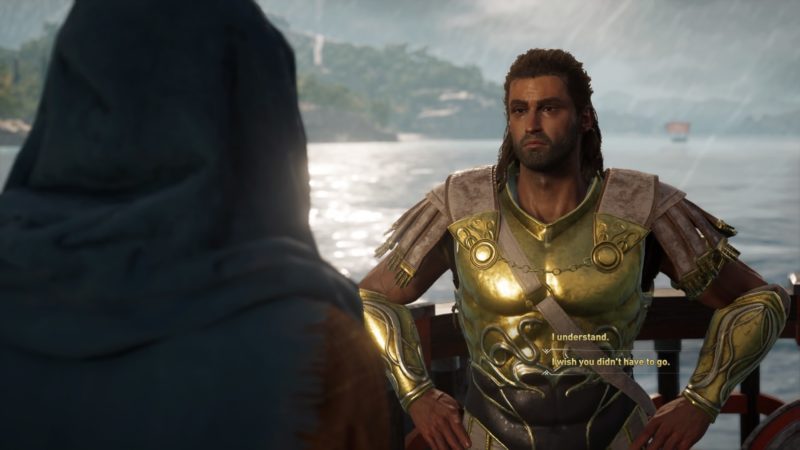 Lead Herodotos to the Port of Piraeus
The last thing you can do for him is to bring him to the Port of Piraeus in Attika.
It's easier to fast travel there and go to the dock, as shown in the map below.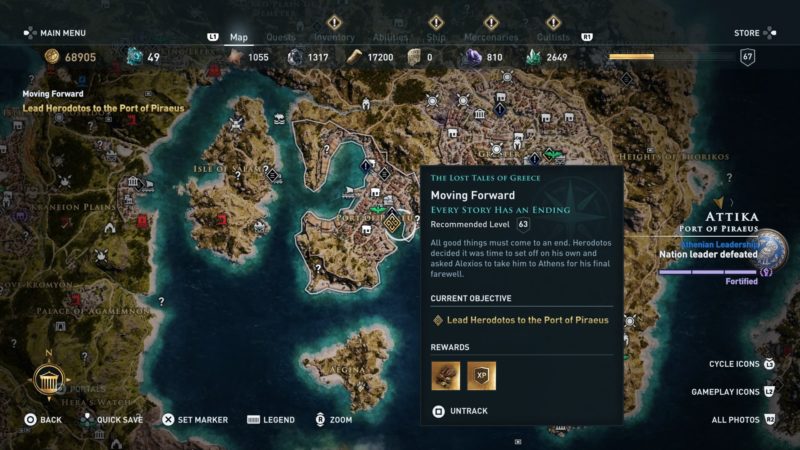 At the dock, just spawn Adrestia and your job is done.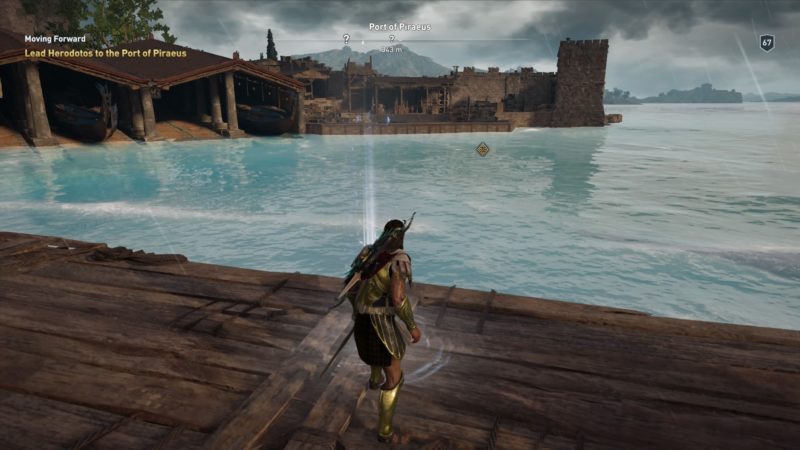 A cutscene will load immediately after. This is where you say farewell to Herodotos after a long time of sailing together.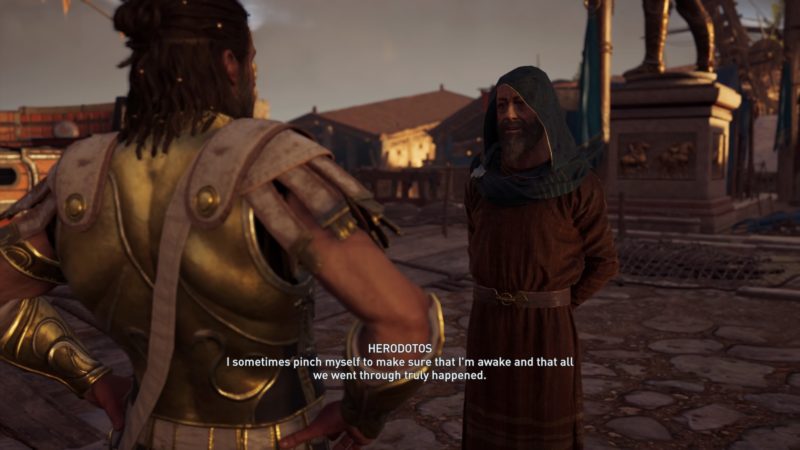 And the quest completes here. You will earn some drachmae upon completion.
You will also get the trophy for "Every Story Has An Ending".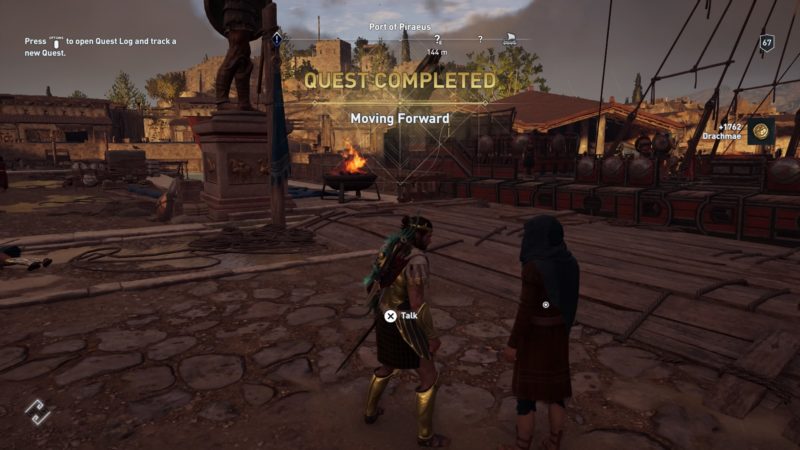 ---
Related articles:
AC Odyssey: The Last Call (How To Start Judgment Of Atlantis)
Assassin's Creed Odyssey: Smoke Signal Riddle Location
AC Odyssey: Blue Eyed Beauty Riddle & Cradle Of Myths Tablet Location
How To Create Your Own Story: Assassin's Creed Odyssey
Defense Of Samos: Assassin's Creed Odyssey Walkthrough
Family Values: Assassin's Creed Odyssey Walkthrough
Followers Of Truth: Assassin's Creed Odyssey Walkthrough
Regrets: Assassin's Creed Odyssey Walkthrough