Most Adamantly is a side quest under the Judgment of Atlantis DLC in Assassin's Creed Odyssey.
Your task is to help a lady find raw adamant from a nearby location to build an Isu equipment.
Here's a walkthrough of Most Adamantly in AC Odyssey.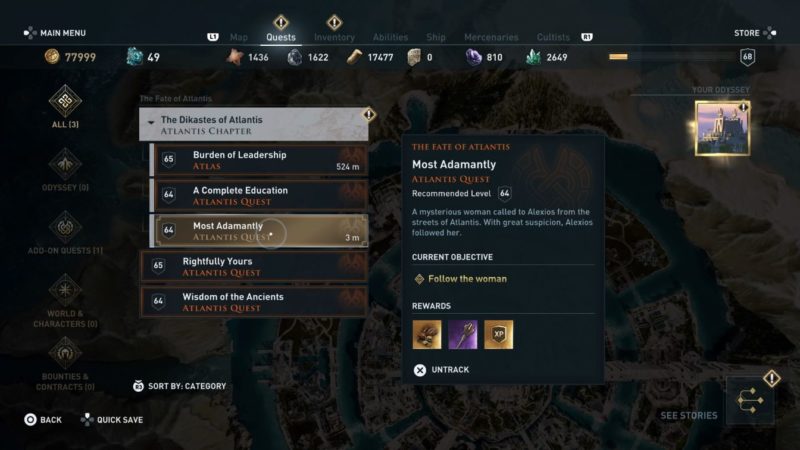 This quest is recommended for level 64 and above, but it differs according to your level.
To begin the quest, get to the exact location shown below, marked by the orange symbol.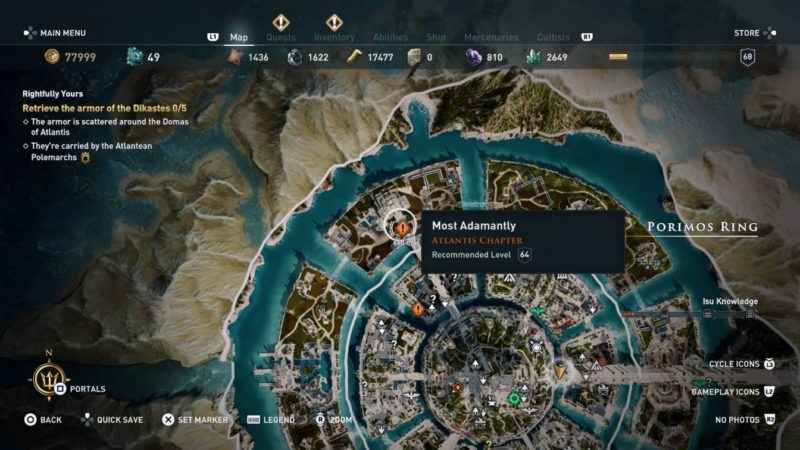 You will see a woman here. Talk to her.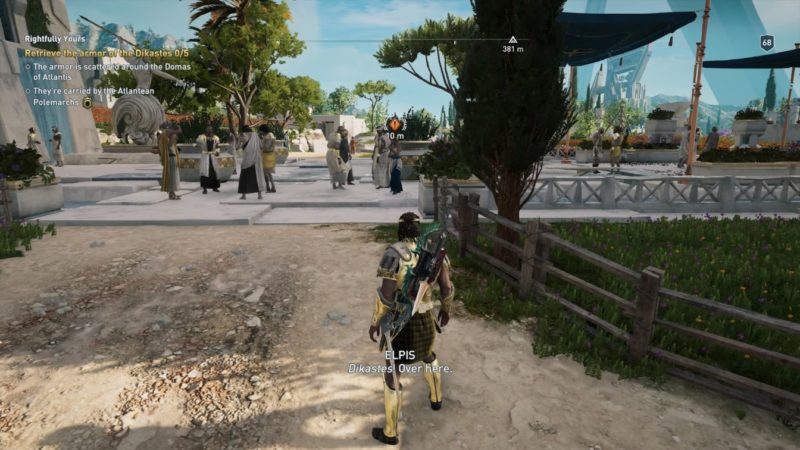 Follow the woman
The quest immediately starts and you need to follow her.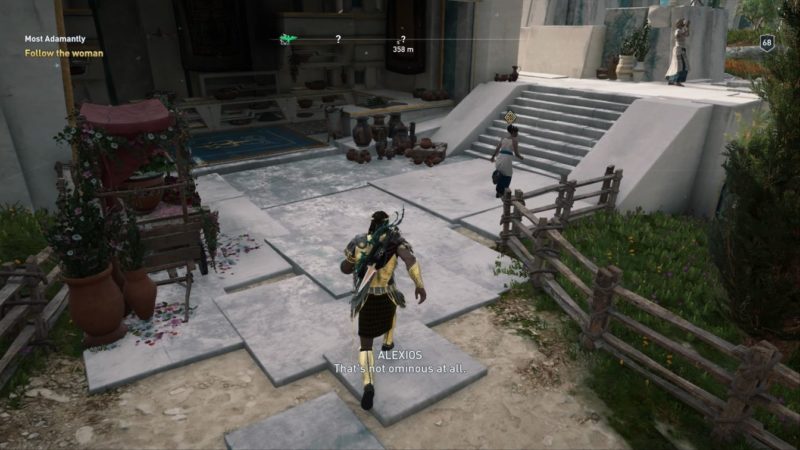 She'll stop after awhile. She then takes your spear and her name is Elpis.
I chose the 'love' option in the dialog.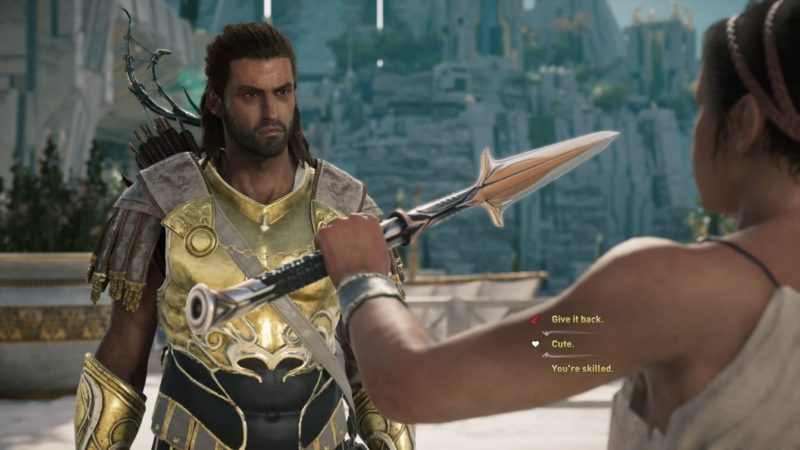 Acquire raw adamant
She then needs your help to acquire raw adamant for her to build an Isu equipment.
It will enable her to become an Isu herself. The location of the adamant is shown in the map below.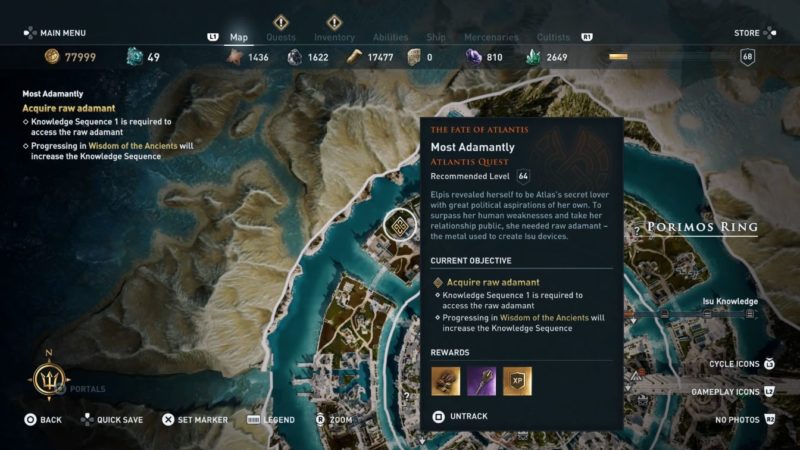 Walk down the steps and get into the Adamant Metallon without being spotted.
If you do get spotted, Atlas will know about it later.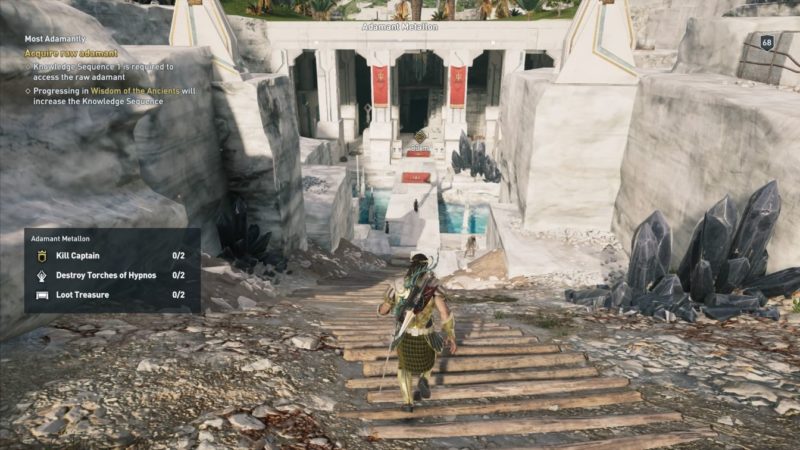 To actually enter the place, you need to have a level 2 Isu Knowledge.
To increase your knowledge, you can look for more Isu Data Caches and Isu Codex. They can be found in repositories and archives all around the city.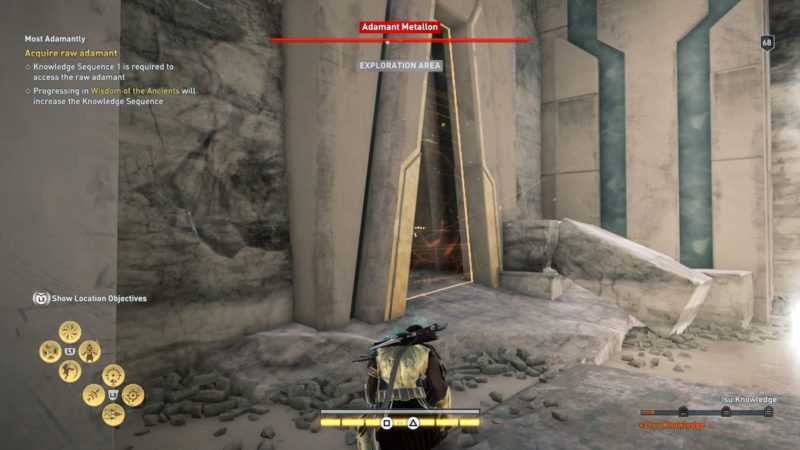 Once you've reached level 2 knowledge, enter the place. You need to keep climbing down.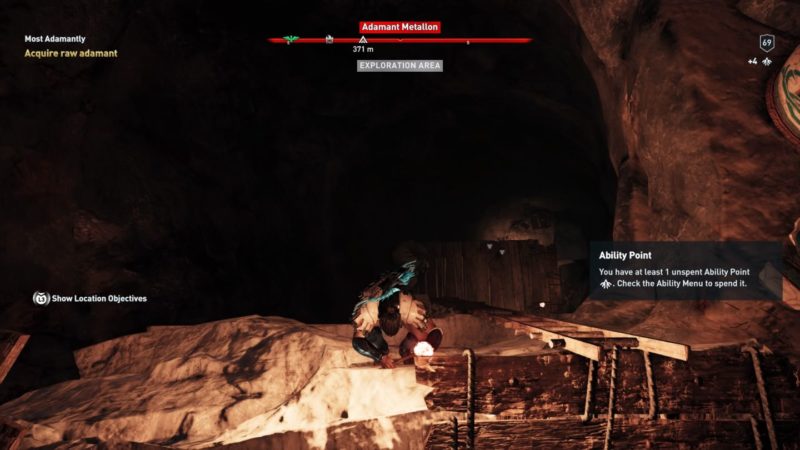 There are some guards at the bottom. Take them out stealthily.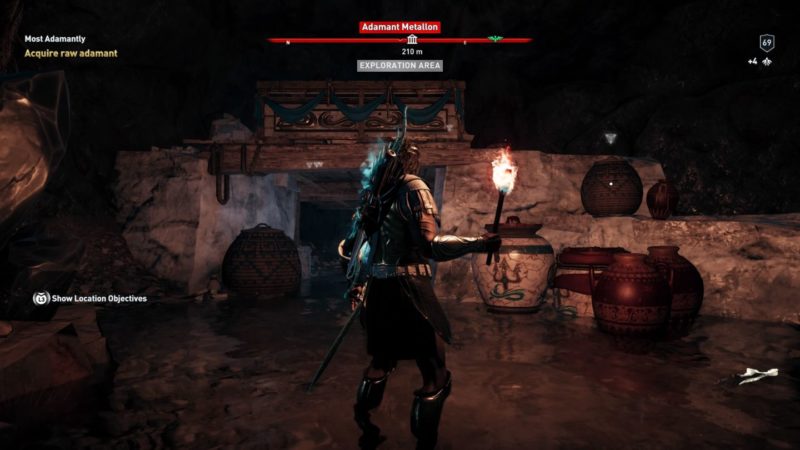 If you do get caught, just kill them all.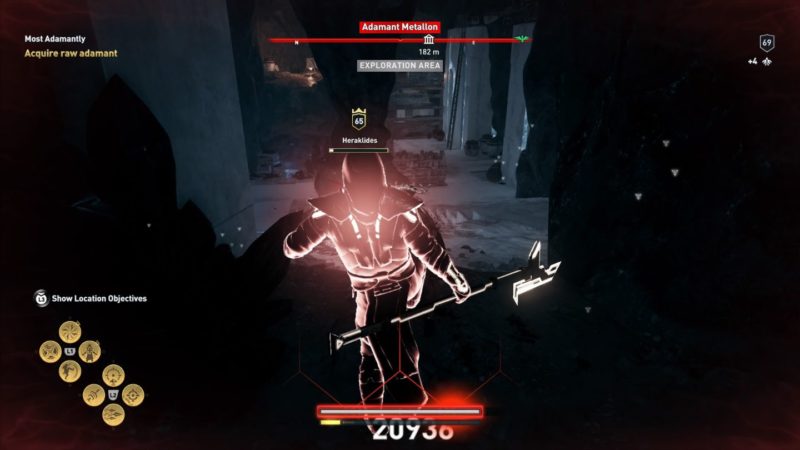 x
Once the area is secure, look for the raw adamant in one of these crates. Just interact with any one of them.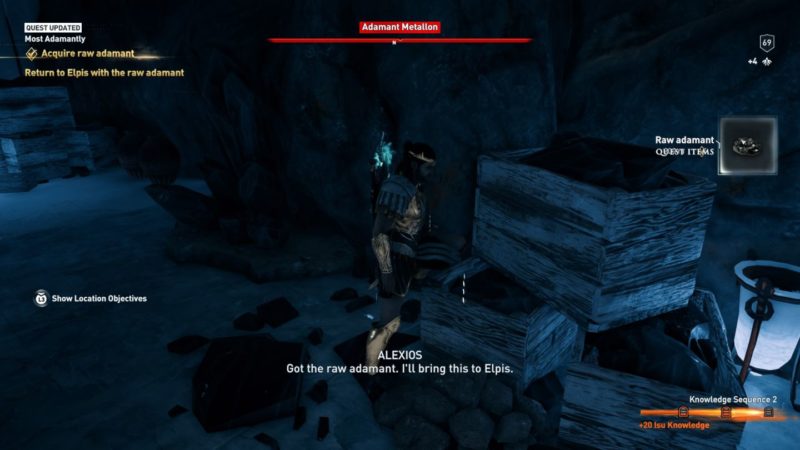 Return to Elpis
After getting the adamant, go back to Elpis at the location shown below.
During the conversation, I chose the love option again, not that anything happened.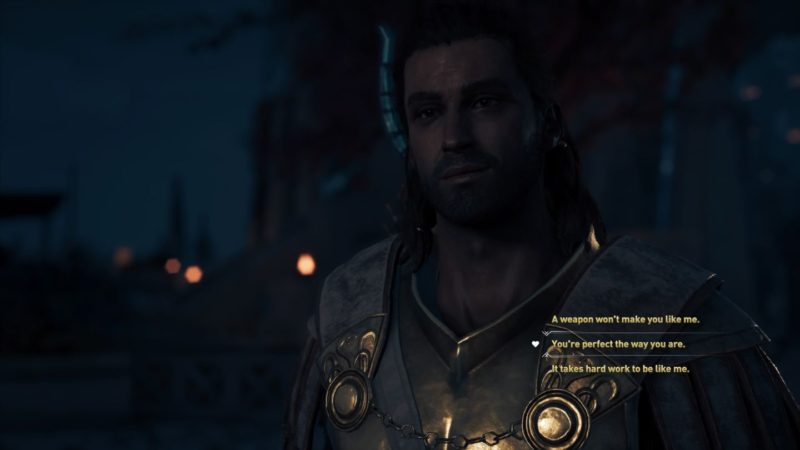 The quest completes here.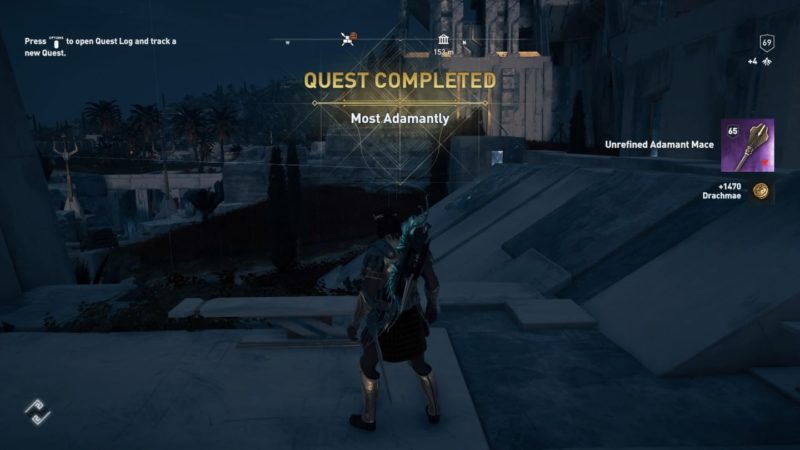 ---
Related articles:
Blood Gets In Your Eyes: Assassin's Creed Odyssey Wiki
Fire Amid The Water: Assassin's Creed Odyssey Walkthrough
A Complete Education (Keeper's Insights Location) – AC Odyssey
Where Is The Blacksmith In Atlantis – AC Odyssey Wiki
In Dreams: Assassin's Creed Odyssey Walkthrough
The Birds And The Bees: Assassin's Creed Odyssey Wiki