Teostra is an elder dragon in Monster Hunter World and has a head similar to a lion, except that it's covered in flames.
You can only face Teostra once you've completed all of the low rank quests and repelled Zorah Magdoras in the quest.
Here's a brief guide on how to defeat Teostra in Monster Hunter World.
How to find Teostra
You can typically find Teostra in Elder's Recess. Spawn at the south camp and just head downwards towards the lava area.
If you're going against Teostra in an optional quest or investigation in Elder's Recess, it should be pretty close to the south camp. For other maps like Ancient Forest, I'm not too sure of the location but it may be located where Diablo normally spawns.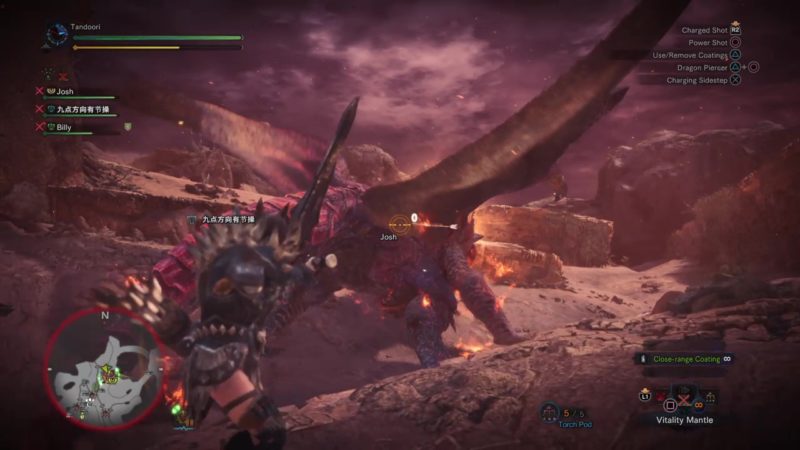 Best equipment and weapon for slaying Teostra
As it's a fire-based elder dragon, you would want to pack some fire resistant equipment.
Here's my gear when I was fighting Teostra.
Nergigante Vambraces Beta
It's not the best gear for Teostra, but it does give around 13 fire resistance in total, including decorations.
The best set for fire resistance is probably the Teostra set (ironically?) or the Empress set which is carved from Lunastra, the blue flame (and tougher) version of Teostra.
As for elemental weapons, you may want to use ice or water weapons as they are its weakness.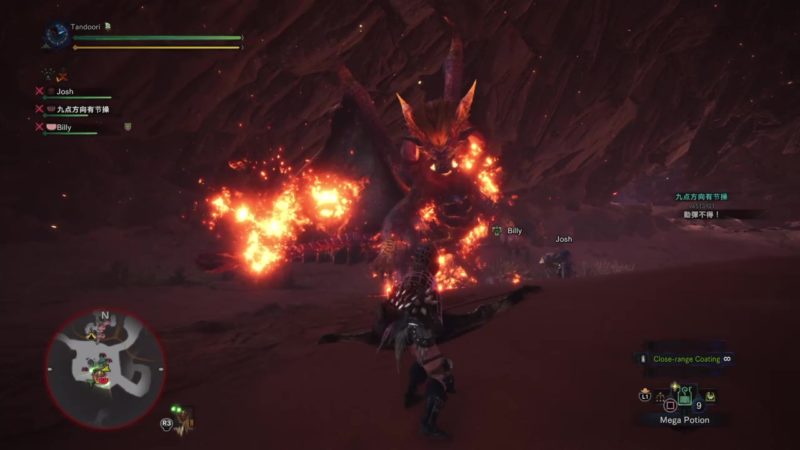 You should also get the fireproof mantle together with the vitality mantle for better survivability.
If you're fighting at Elder's Recess, especially the lava area, get some Cool Drinks to prevent your health going down due to the heat.
Also, try to use some fire resistant jewels in your set decoration.
How to defeat Teostra in Monster Hunter World
There are some things you should notice about Teostra during the fight. If it releases some sparks around the map, run away from them as they will explode.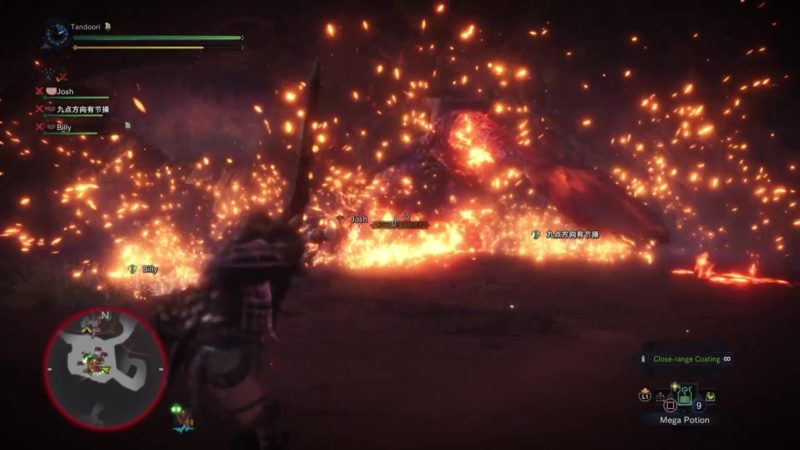 If you're using a bow, you may notice that you deal zero damage to the body when it's covered in flames. Try aiming for the head instead as it seems to give the most damage.
Teostra also has a supernova attack, which is milder than Lunastra's, but can still kill you. When you see it going in the air and charging a lot of fire sparks around it, it's going to release the supernova attack when it touches the ground.
Just run from it and remember to use your potion fast. It may be useful to get some lifepowder to heal the entire team, especially in a public session because your teammates may die.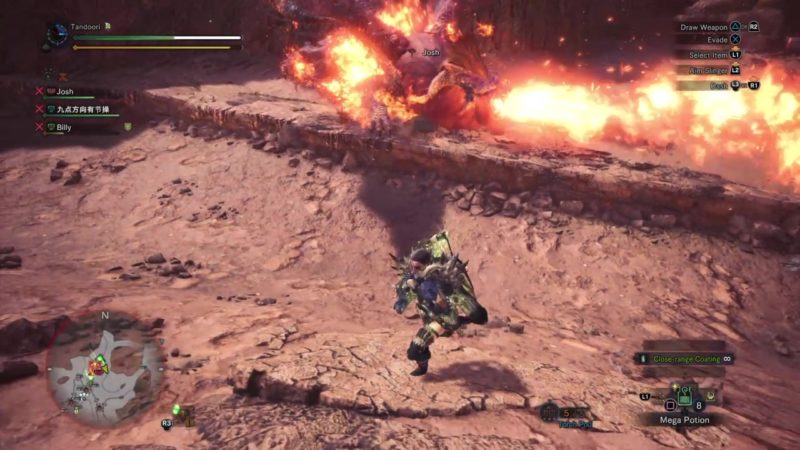 Teostra also has other moves like its fire breathing techniques. Just avoid the line of fire and you'll be fine.
If you see it targeting you from far, it may also jump towards you. Once you've fought it a couple of times, you will notice its behavior and how to avoid this elder dragon's attacks.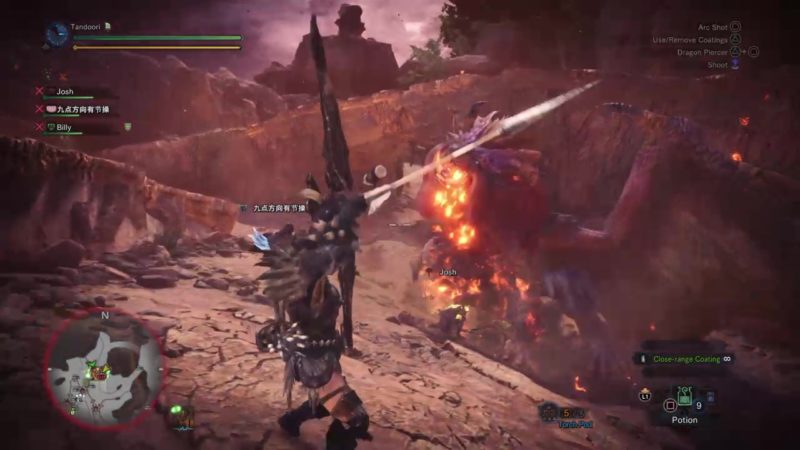 If you tend to cart (die) a lot, maybe use a ranged weapon as you can maintain a good distance from that monster.
That way, you won't cause the entire team to lose. Also, remember to get some elemental resistance in the canteen right at the start of the quest.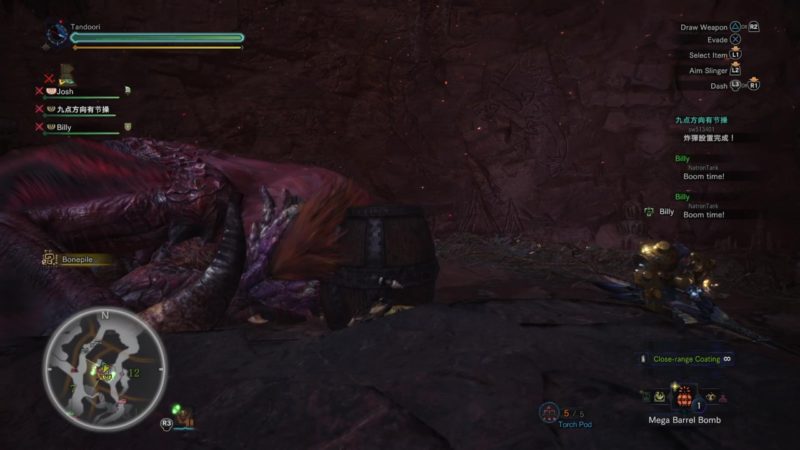 At the last stage when it's wounded and resting, do put some huge mega barrel bombs and you may just kill it immediately.
Perhaps the best tip for every match is to be lucky enough to have great teammates.
Video on defeating Teostra
Here's a video of us slaying Teostra in Monster Hunter World.
---
Related articles:
Monster Hunter World: How To Slay Tempered Kirin (HR 49)
Where To Find Red Orbs For Dante Armor – MHW
Monster Hunter World: How To Slay Tempered Vaal Hazak
Monster Hunter World: How To Get The Hero's Streamstone
Zenny Farming Guide – Monster Hunter World