In Monster Hunter World, zenny which is the in-game currency is important for so many things.
You need it to buy potions, request for resource gathering, craft equipment and weapons, or even buy materials for crafting.
If you see the need for it, here's a short guide on how to make money (zenny) fast in Monster Hunter World.
1. Sell drops from monsters
In Monster Hunter World, you can sell loots to this guy, the Provisional Shop. Monster droppings from high rank monsters that give "+" drops are valued quite highly.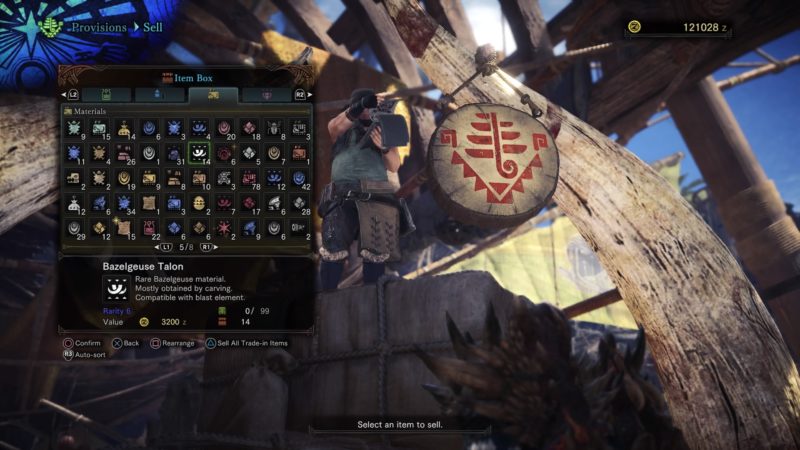 You can easily sell each of them for a few thousand zenny. It adds up easily and you will have hundreds of thousands of zenny in no time.
Just look at this Bazelgeuse Talon that sells for 3,200 each. Apparently Vaal Hazak's loots are better and sell for around 7,000 each.
Nonetheless, any of the end-game monsters will do, to be honest. Just don't sell off materials you need for crafting end-game equipment.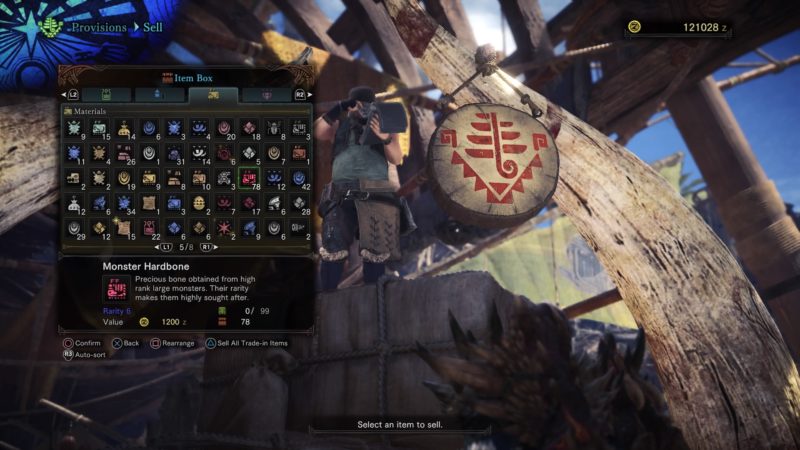 You can also sell some of the ores that you mine or hardbones dropped by monsters. They fetch at least 1,000 zenny each.
This method of hunting, collecting drops and selling is probably the most profitable way to make money in Monster Hunter World.
That said, you should finish the game first (defeating Zorah) and unlock the harder version of monsters, which is where the game really begins.
2. Use the bandit mantle to get rare trade-in items
After passing a certain quest that involves killing Rathian and Rathalos, you should get the bandit mantle.
As you can see in the screenshot below, it causes monsters to drop rare trade-in items during your attacks. Use it against the elder dragons and you will obtain more drops.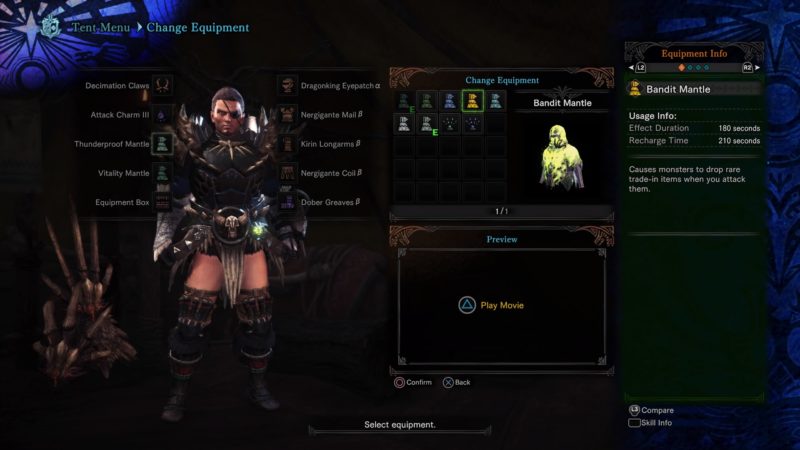 3. Don't die so often in expeditions or quests
As you know by now, you get a small sum of zenny as reward for completing the quest or expedition.
For every death or "fall", your reward money gets deducted. So, the less you die, the more you earn.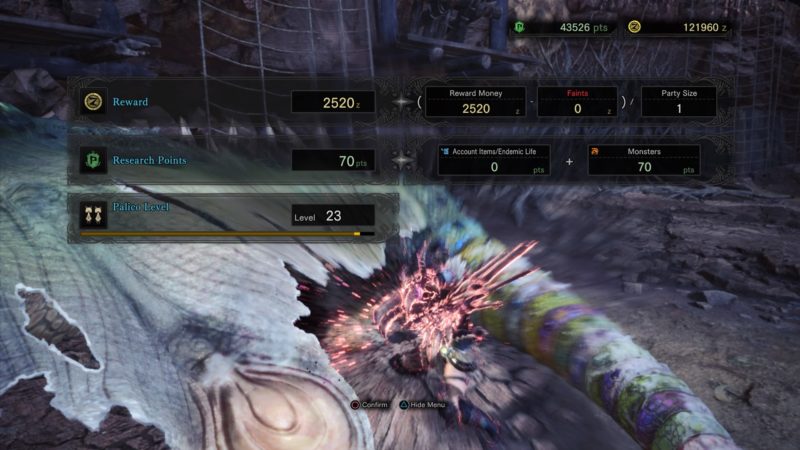 In a party, your reward is also affected by the other players, which is why some hunters rather play solo.
That said, the reward is small and it's better to just sell loots to gain money. I prefer hunting in a party anytime over solo.
4. Use the EXP vouchers
I'm not sure about the PC version, but in the PS 4 version, you get like five daily vouchers for EXP.
If you use them before the expedition or quest and you complete it, you'll get 2 times the reward, as seen in the screenshot below.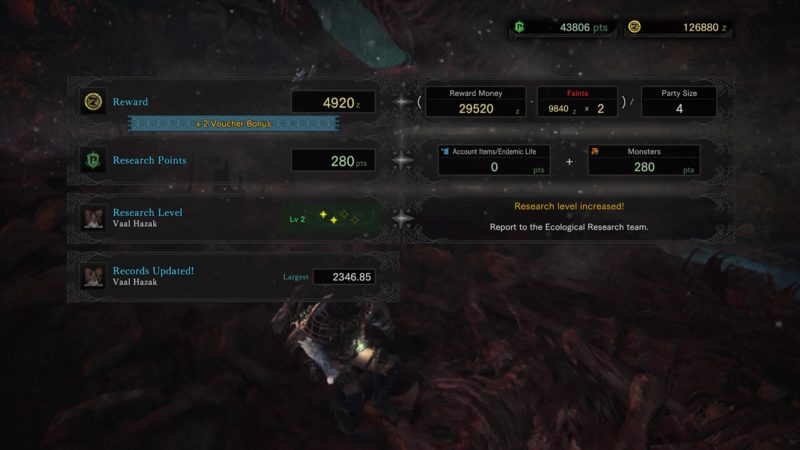 Use them wisely, i.e. on rounds that will give a lot of rewards due to high difficulty.
In a nutshell
There are a couple of ways to make money / earn more zenny in Monster Hunter World.
Despite all of the ways given, my favorite is of course hunting strong monsters, taking their drops and selling them for a high price.
That's probably the fastest way to get zenny.
---
Related articles:
How To Get Dante's Armor In Monster Hunter World (September 2018)
Monster Hunter World: How To Get The Hero's Streamstone
MHWorld – How To Kill Tempered Kirin
Monster Hunter World: How To Slay Tempered Vaal Hazak
How To Slay Lunastra – MHWorld
Monster Hunter World: How To Defeat Teostra (Elder Dragon)