Minshina's Skull is a quest that starts in Sen'jin Village in World of Warcraft (WoW) Classic.
Your task is to find the skull (as the soul is trapped) at the Echo Isles.
Here's a walkthrough of Minshina's Skull in Classic WoW.
To begin the quest, talk to Master Gadrin at Sen'jin Village.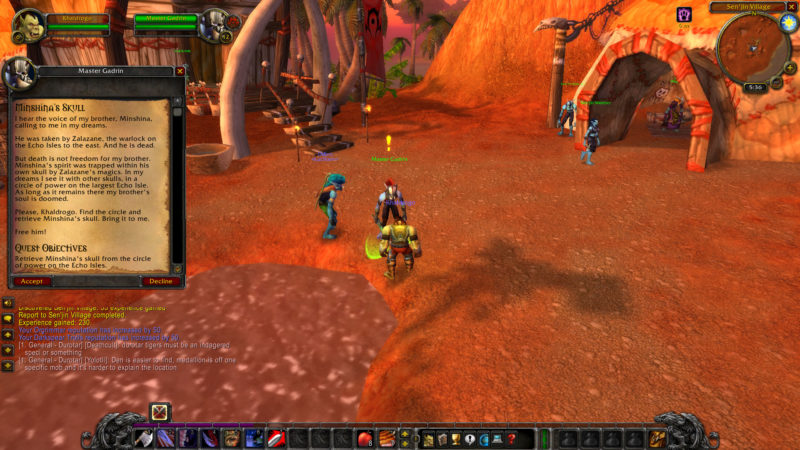 Go to Echo Isles
Head to Echo Isles to look for the skull. It's slightly southeast of Sen'jin Village.
The exact location is shown in the map below, marked by the player location.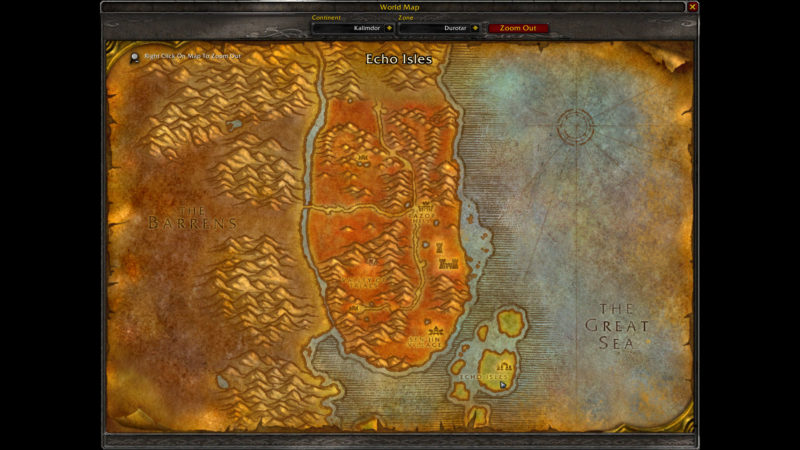 There are a number of isles past the water. Look for the biggest one.
It's on the same isle as Zalazane.
Near where Zalazane usually spawns, just walk up a mini hill and you will see this ritualistic place (image below).
Interact with the skull in the middle.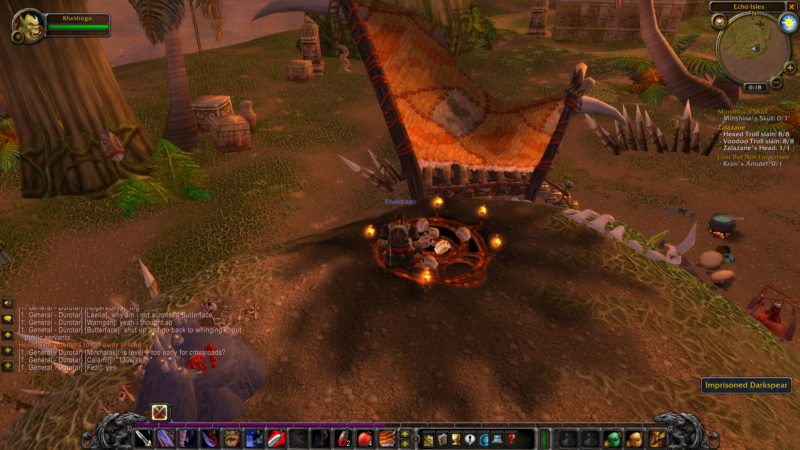 You will get Minshina's skull. Go back to Master Gadrin to claim your reward of Faintly Glowing Skull.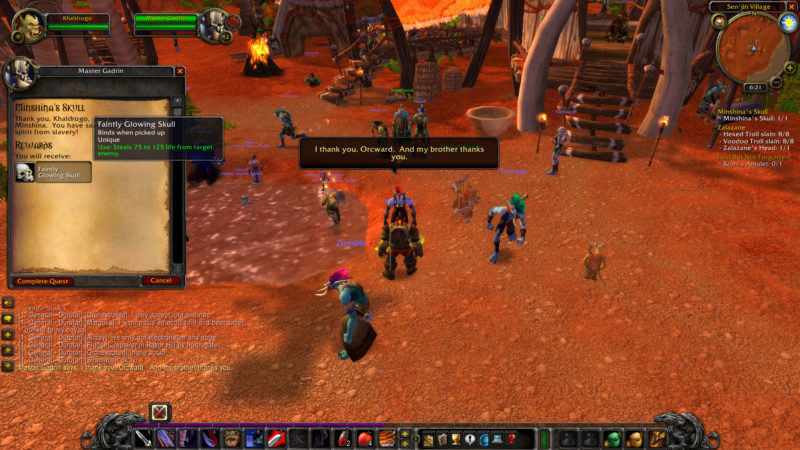 And that's all for Minshina's Skull in Classic WoW.
---
Related articles:
How To Find Thun'grim Firegaze: WoW Classic Guide
Path Of Defense: Classic WoW Guide And Walkthrough
Where To Find Zalazane: Classic WoW Guide And Wiki
Encroachment: WoW Classic Guide And Walkthrough
Break A Few Eggs: WoW Classic Guide And Walkthrough
Dark Storms (Where Is Fizzle): WoW Classic Guide And Walkthrough
Practical Prey: WoW Classic Guide And Walkthrough