Miner's Fortune is a quest you can start in Ratchet in World of Warcraft (WoW) Classic.
Your task is to find the Cats Eye Emerald and give it to Wharfmaster Dizzywig.
Here's a walkthrough of Miner's Fortune in WoW Classic.
How to find Venture Co. Enforcers
To get the emerald, you need to slay some Venture Co. Enforcers or Overseers.
They can be found at Boulder Lode Mine. It's located at the northern most area of the Barrens, pretty near to Orgrimmar's west entrance.
Its exact location is shown in the map below, marked by the player location.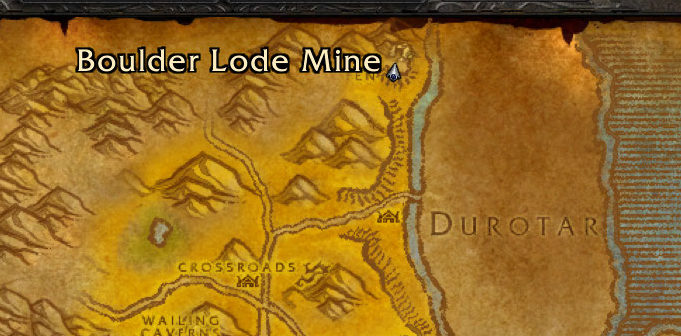 You will see some buildings in the area.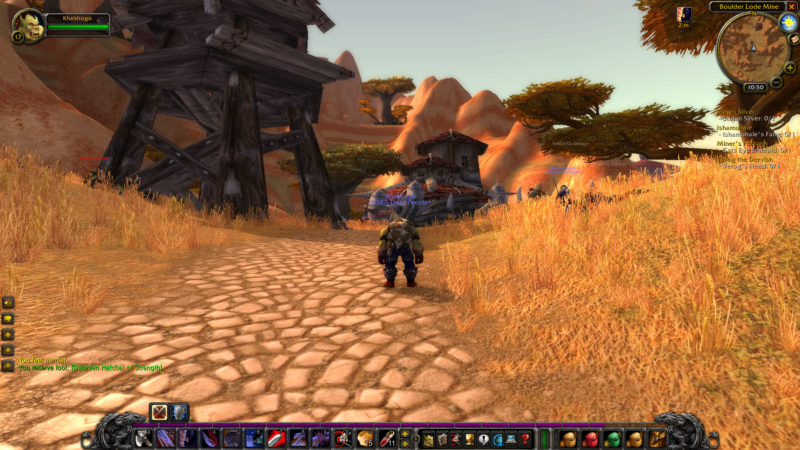 Keep going until you find the Venture Co. Enforcer and Overseer mobs.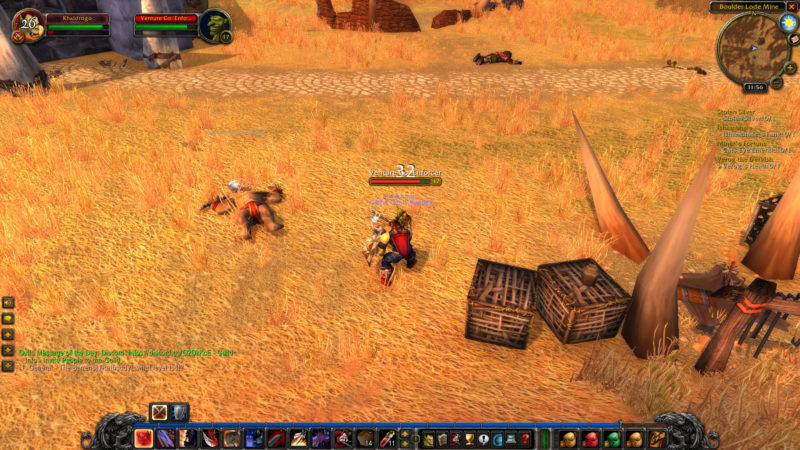 Just keep killing them until one of them drops the Cats Eye Emerald.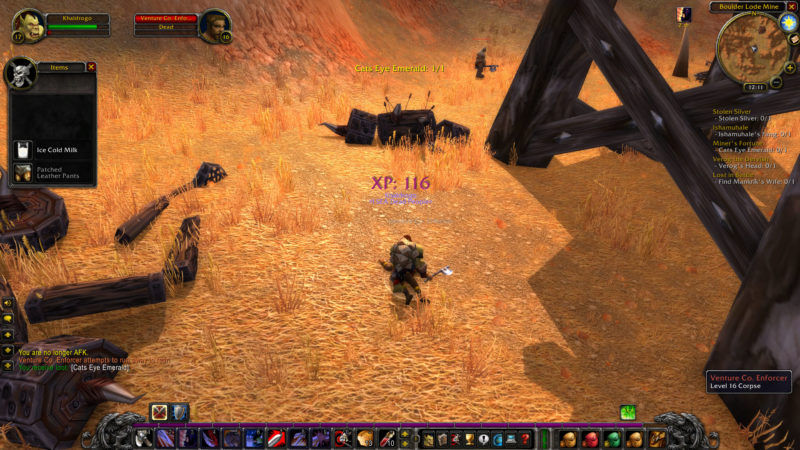 Bring the jewel back to Wharfmaster Dizzywig in Ratchet. You will get a Sack of Coins as a reward.
Right click to open the sack and you will receive some silver and copper coins.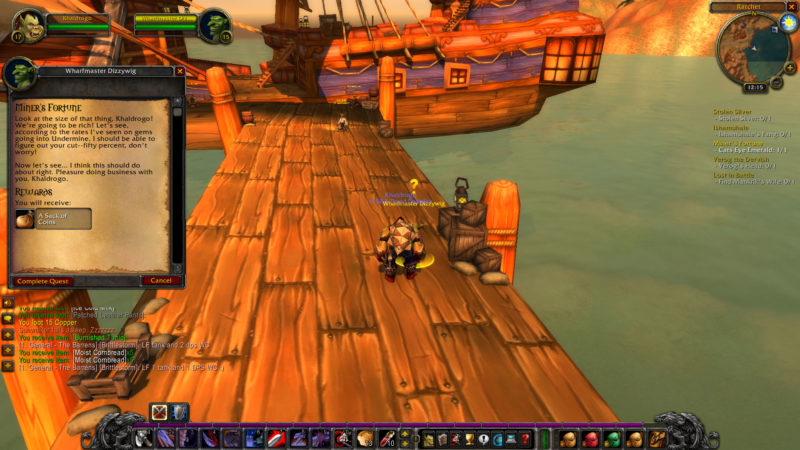 ---
Related articles:
Hezrul Bloodmark: WoW Classic Guide And Walkthrough
Ishamuhale: WoW Classic Guide And Walkthrough
Verog The Dervish: WoW Classic Guide And Walkthrough
Kolkar Leaders: WoW Classic Guide And Walkthrough
Location Of Kolkar's Booty Chest: WoW Classic Guide
Stolen Booty: WoW Classic Guide And Walkthrough