Thunder Breaker and Corsair are the pirate classes of MapleStory M.
While Thunder Breaker is one of the weaker classes right now (pretty much the whole Cygnus Knights group), it does have some of the most flashy skills.
Here's my own opinion on the best equipment for Thunder Breaker and Corsair. I lumped them together as they are similar, yet are different (melee vs ranged).
This recommendation is for those who choose the evade build.
1. Hat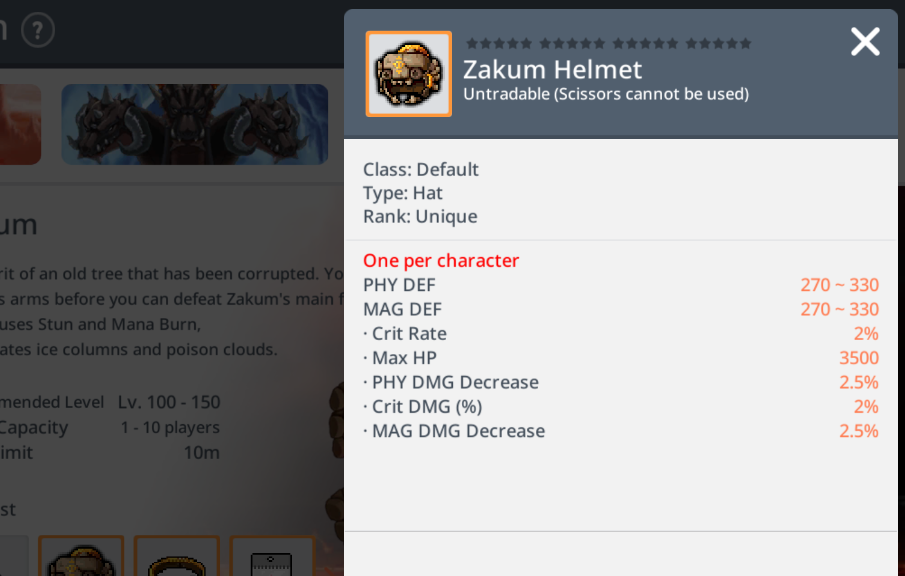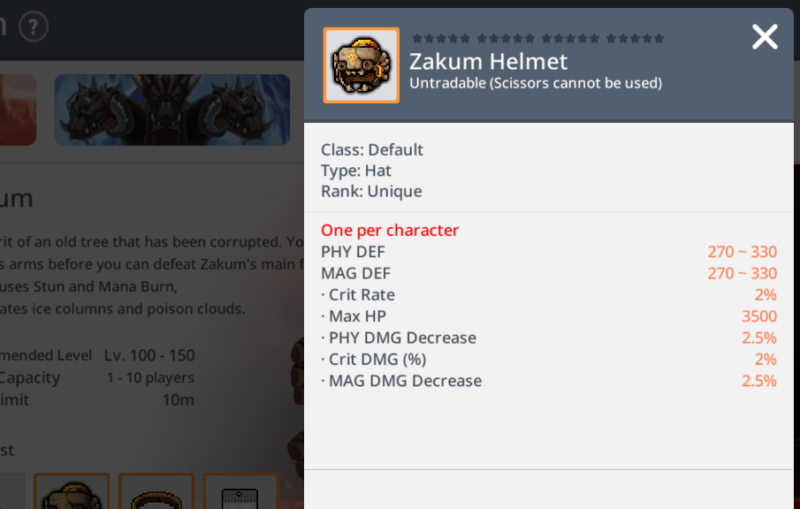 As usual, I recommend Zakum Helmet as the best in slot hat for all classes, including Thunder Breaker. It gives awesome stats like critical rate and critical damage.
The best for now is the unique rank helmet from Hard Zakum. In the future, there will be a legendary version of this helmet, dropped by Chaos Zakum.
2. Belt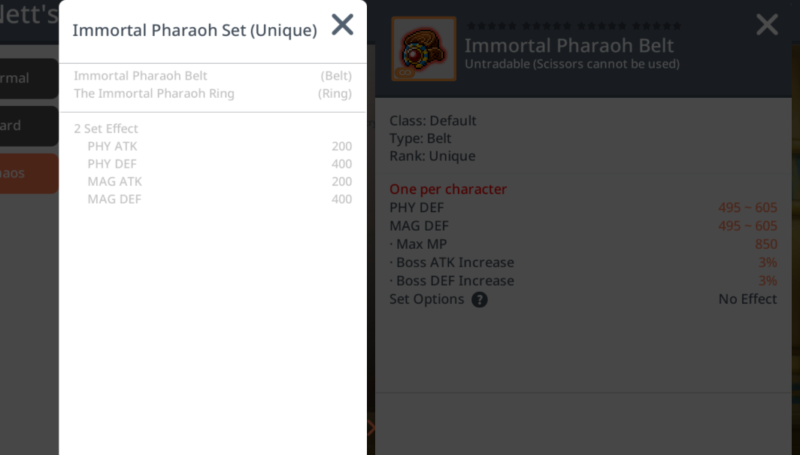 The Immortal Pharaoh Belt (unique) is the best in slot for belt, but only if you have the other part of the set, i.e. the Immortal Pharaoh Ring (unique).
Together, they give a huge set bonus of 200 phy / magic attack plus some defense, as you can see in the screenshot above.
3. Outfit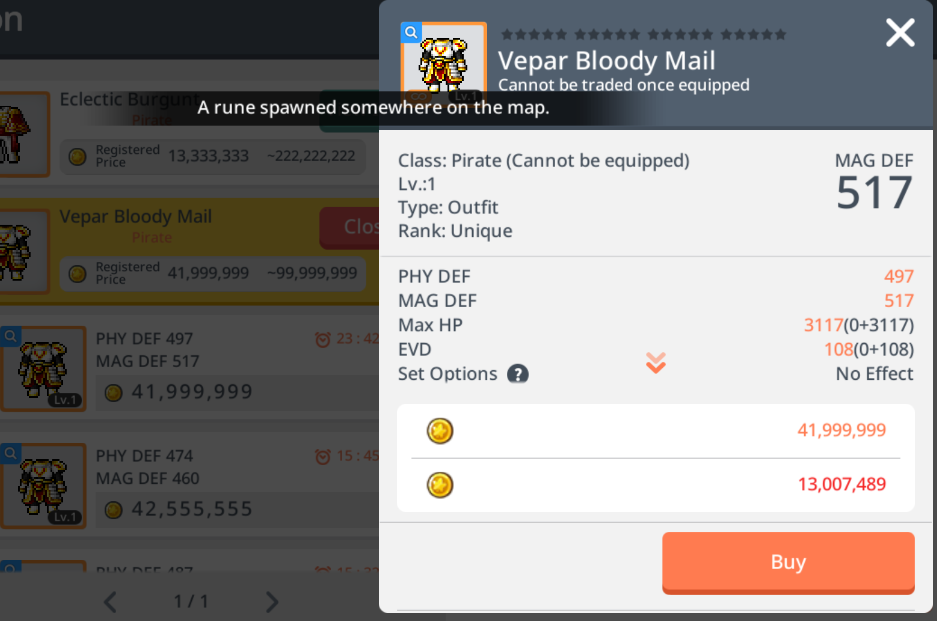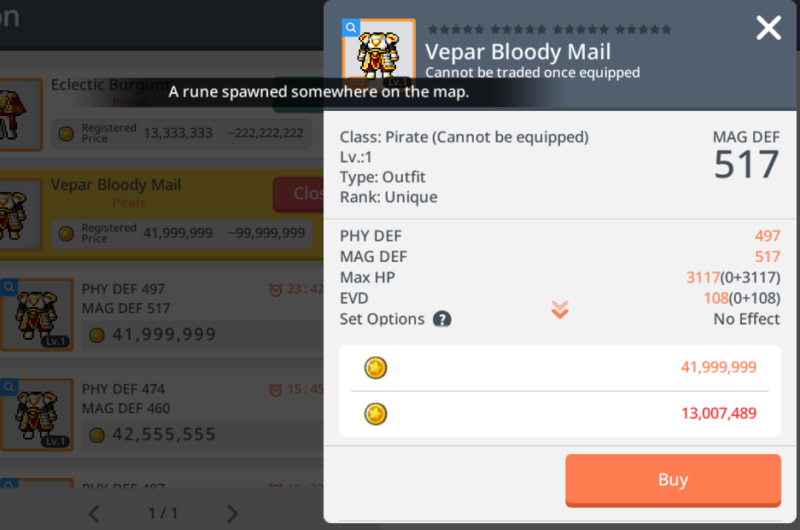 If you're aiming for a high evade build, get the Vepar Bloody Mail as it adds 108 evade stats at level 1 (unique rank).
It competes against the Eclectic Burgunt that adds critical attack. Which equipment is better depends on your overall aim (critical attack vs evade).
4. Gloves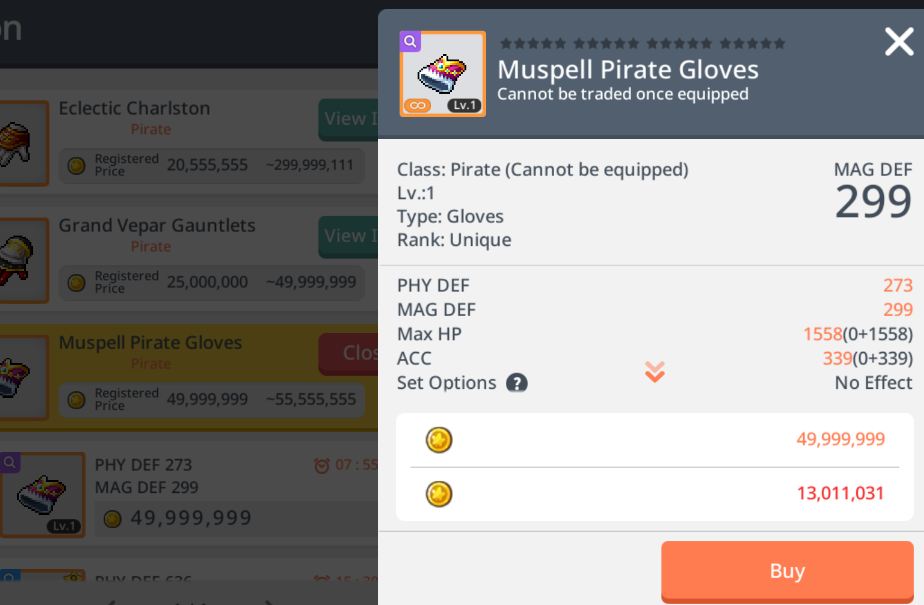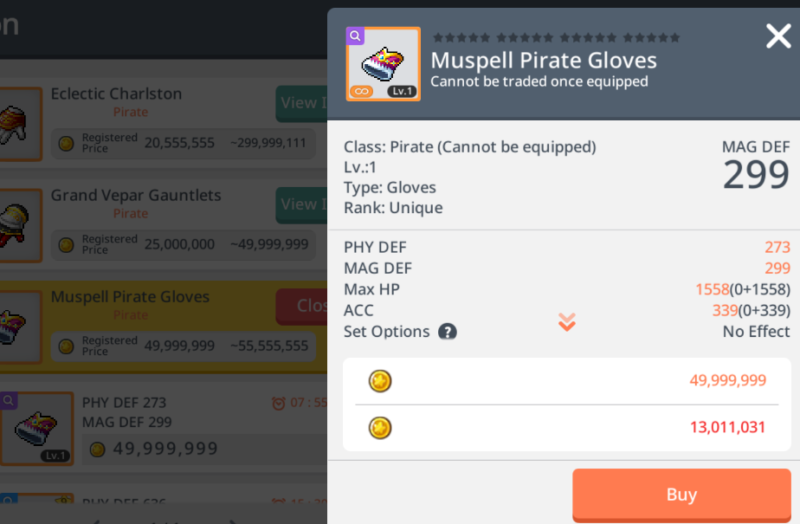 As for gloves, most players prefer the Muspell Pirate Gloves as it adds a lot of accuracy. You will need it for Mu Lung Dojo and some high level mobs.
That said, you don't really need it for expeditions at the moment. If you have the money, maybe keep two types? One for critical attack and another for accuracy.
Otherwise, just use the Muspell for convenience.
5. Shoes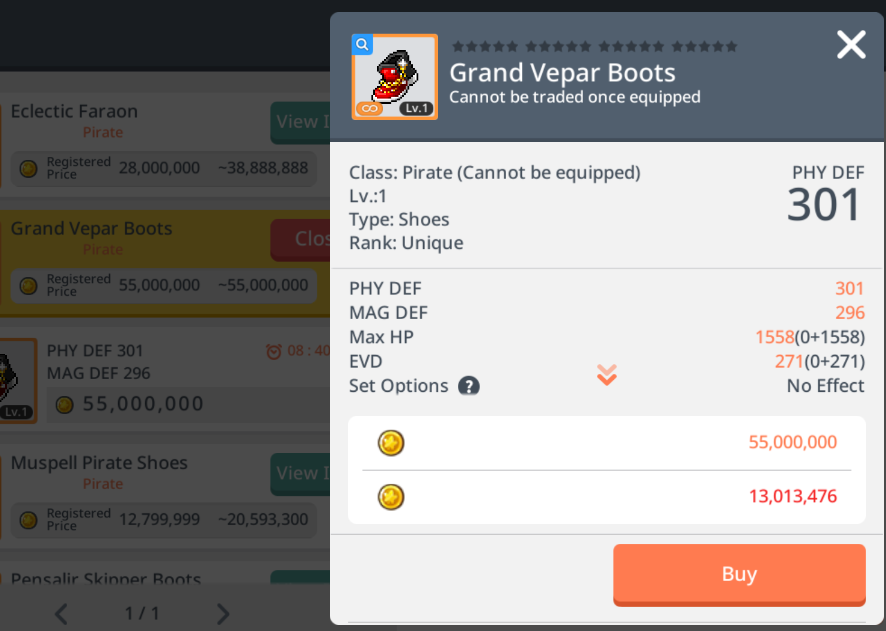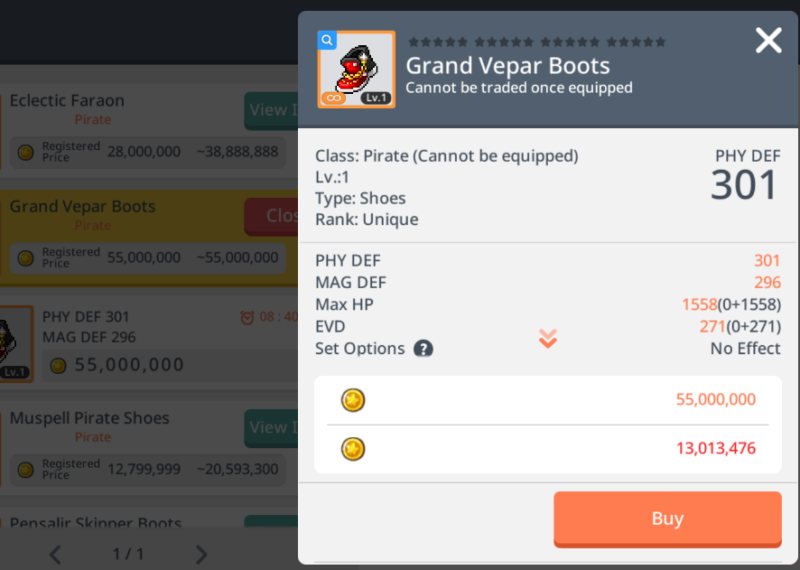 The Grand Vepar Boots is the recommended choice for the evade build. As Thunder Breaker and Corsair do not have invincibility skills like the Night Lord, it's recommended to have high evade to stay alive during bosses or auto-battling.
As you increase the level of these evade equipment, the stats will go up. If you're going for high evade, try to max these equipment first. Adding more enhancements (stars) do not increase the evade stats, if I'm not mistaken.
6. Cape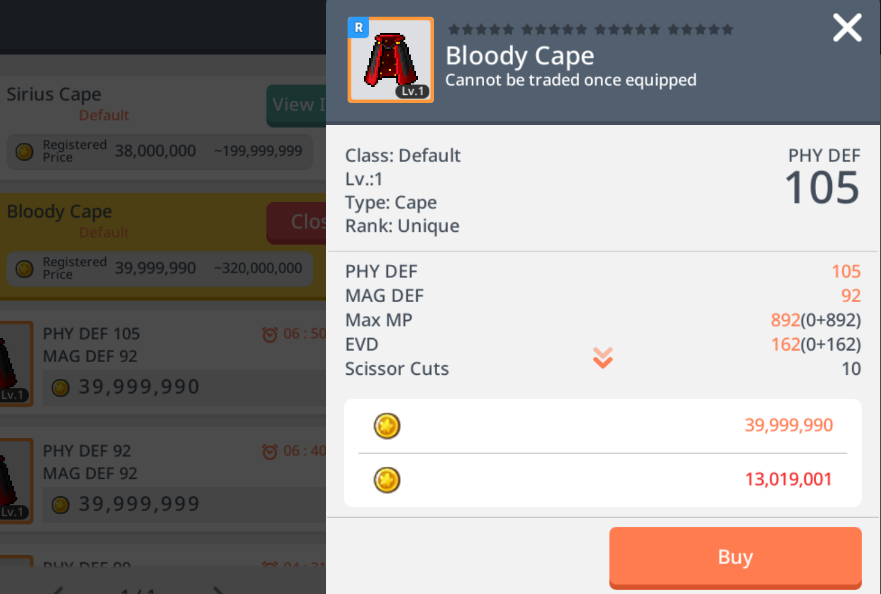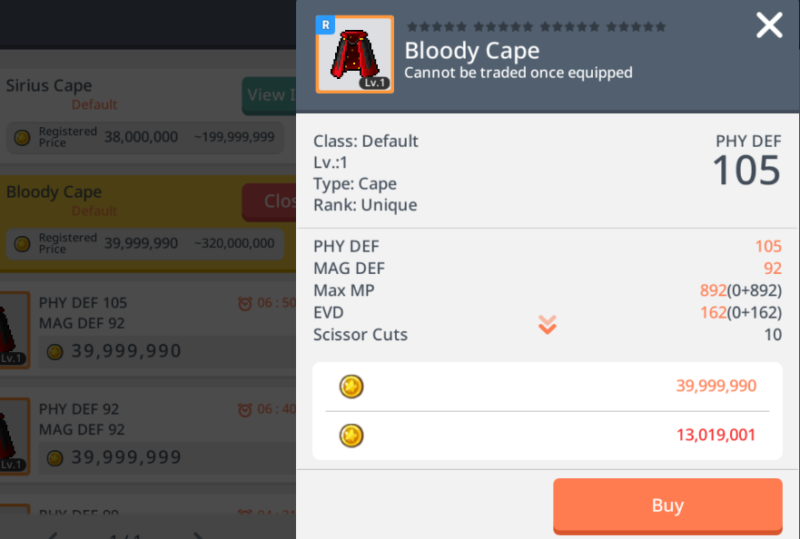 Bloody Cape is the best for the evade build as it gives you some evade stats too. The only contender is probably Sirius Cape that adds critical rate, which is also great.
7. Shoulder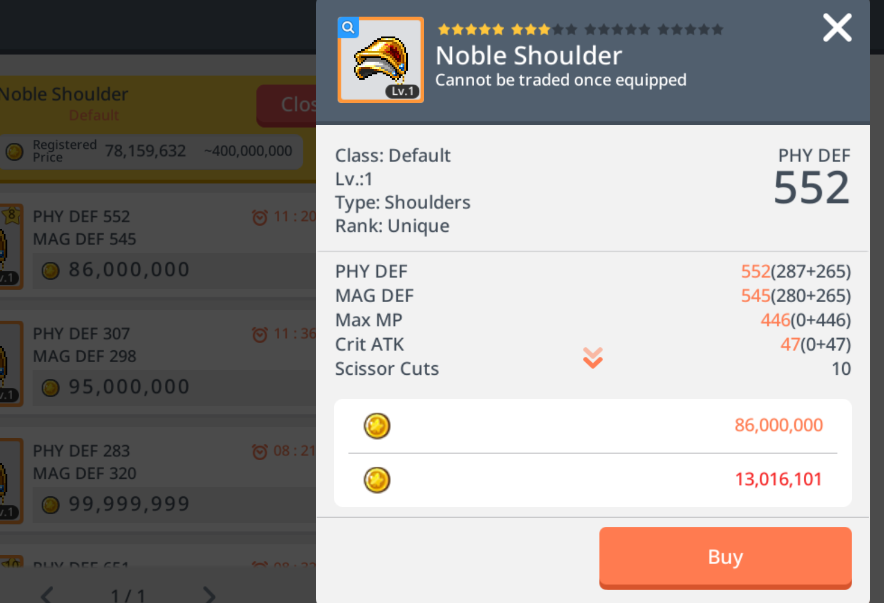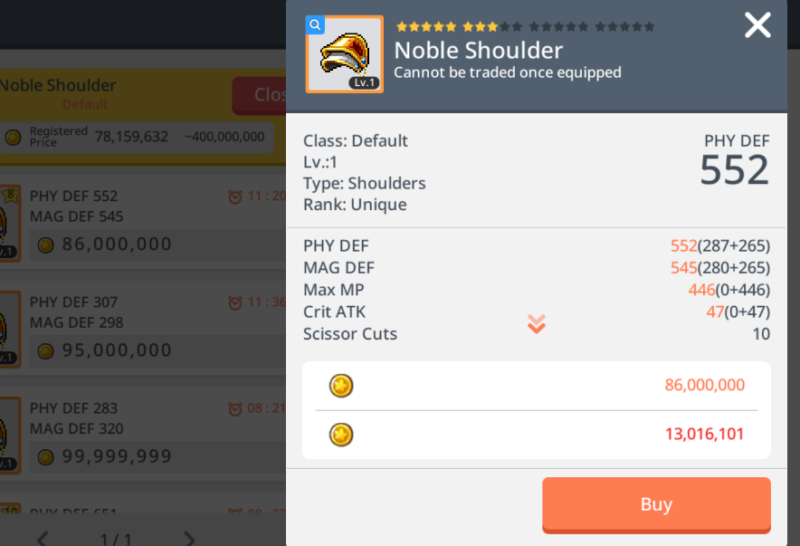 Among the four shoulders, only Noble Shoulder adds stats for DPS, i.e. critical attack. Hence, it's at least 10 times more expensive than the rest in the Trade Station.
8. Best Weapon For Thunder Breaker And Corsair
It's hard to choose the best weapon for any class. It all depends on your current stats. If you already have high critical rate, get one with critical damage or boss attack.
Try to keep all of your DPS stats equally good. You can also use buffs during expeditions so it doesn't matter too much. Nonetheless, the most popular weapon for Thunder Breaker is probably the Jaihin claw, as it adds a lot of critical damage.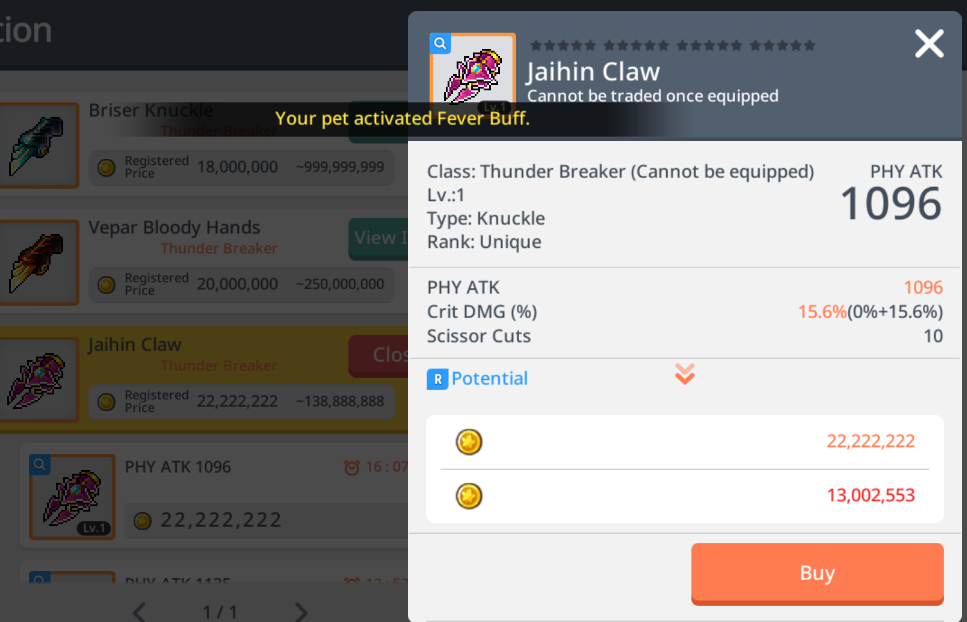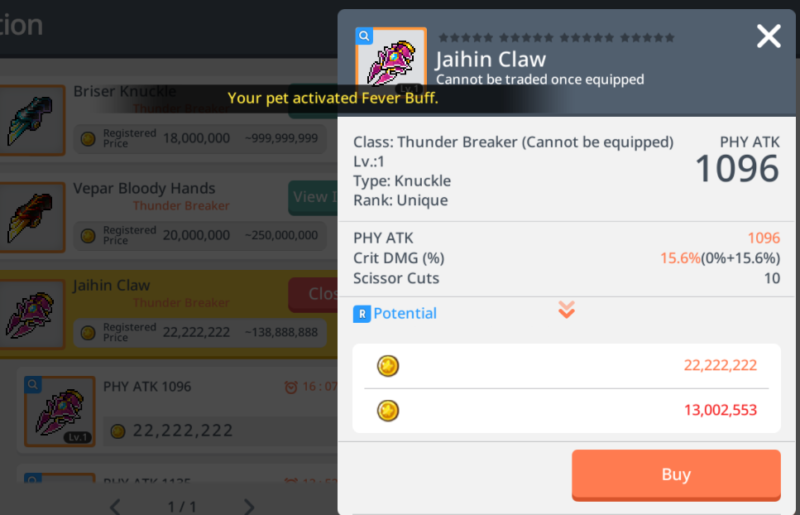 As for Corsair, you can use the Jaihin Pistol which is the same (critical damage).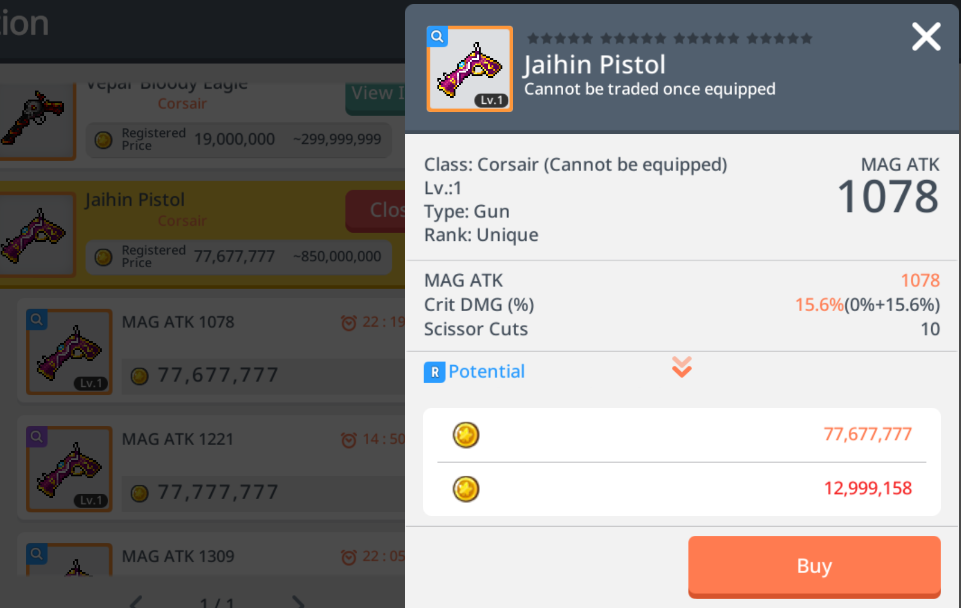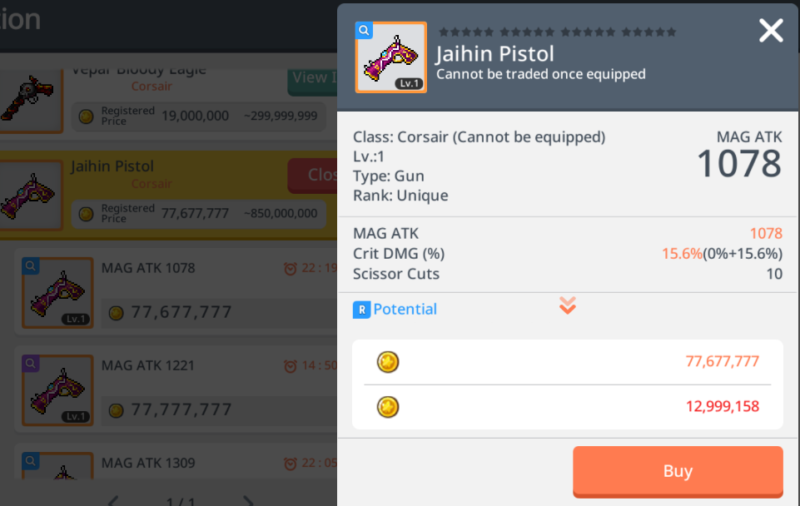 It doesn't matter too much if your claw gives critical damage / critical rate / boss attack. They are all good and if you're using a high rank weapon (e.g. mythic), you can clear all of the current content in the game. Just try not to get Utgard (unless you prefer EXP increase stats).
In short, the most popular option is the Jaihin, not just for pirates but for all classes.
In a nutshell
Whether you choose the evade build or the critical attack build, it's totally up to you.
At the moment, you can clear most or all of the content without dying if you have a really strong weapon equipped and high rank armor (max unique / legendary or higher).
In the future when stronger bosses are released, maybe evade becomes more important, or maybe not. We'll only find out later.
---
Related articles:
MapleStory M: Best Equipment For Blaze Wizard And Bishop
MapleStory M: Golden Apples – New Gachapon System
Best Equipment For Wind Archer And Bow Master
MapleStory M – Best Equipment And Set For Night Lord
MapleStory M: Best Equipment For Dark Knight And Dawn Warrior