Mandibles of Doom is a task you will receive in Monarch in The Outer Worlds.
Your task is to rescue Berthold from the Mega Mantiqueen by killing the monster.
Here's a walkthrough of Mandibles of Doom in The Outer Worlds.
The task begins when you get near Berthold inside the cavern of Devil's Peak.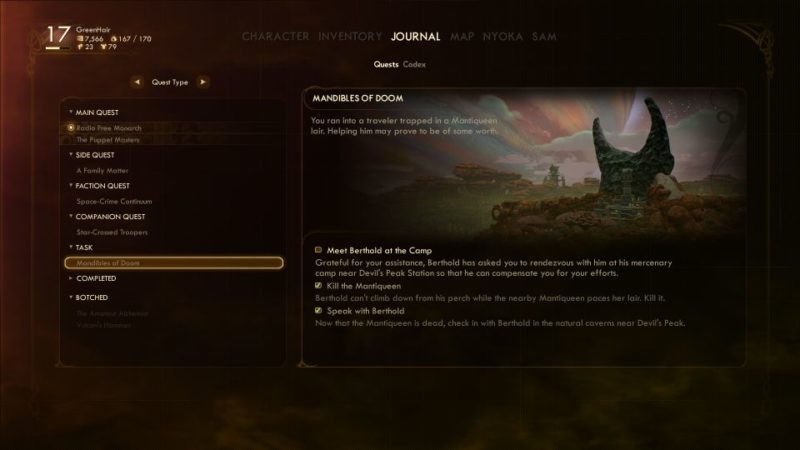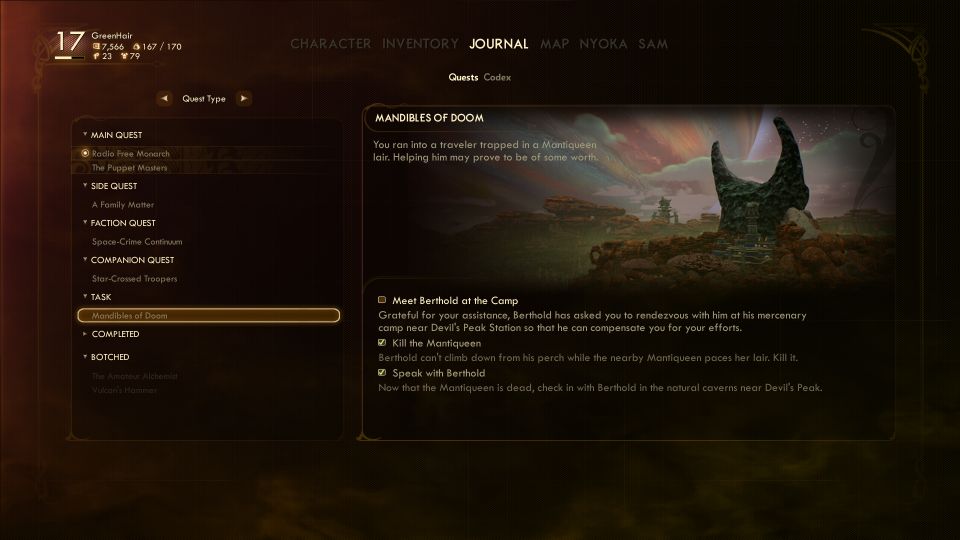 Kill the Mega Mantiqueen
Your main objective is to kill the Mega Mantiqueen.
Use your companions to make the fight easier.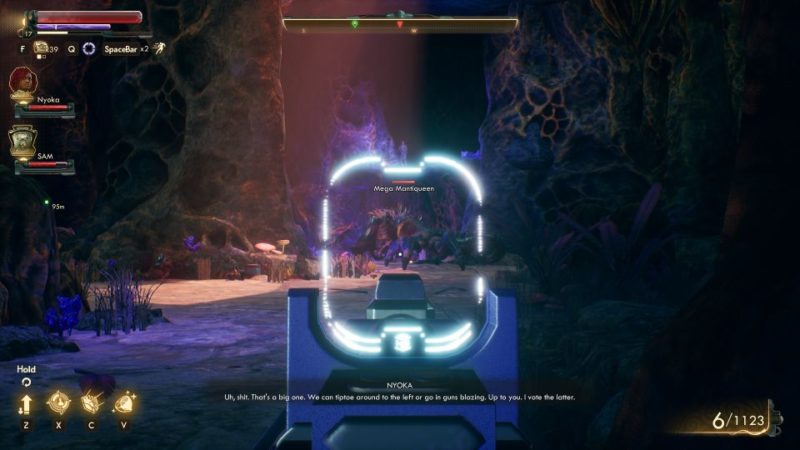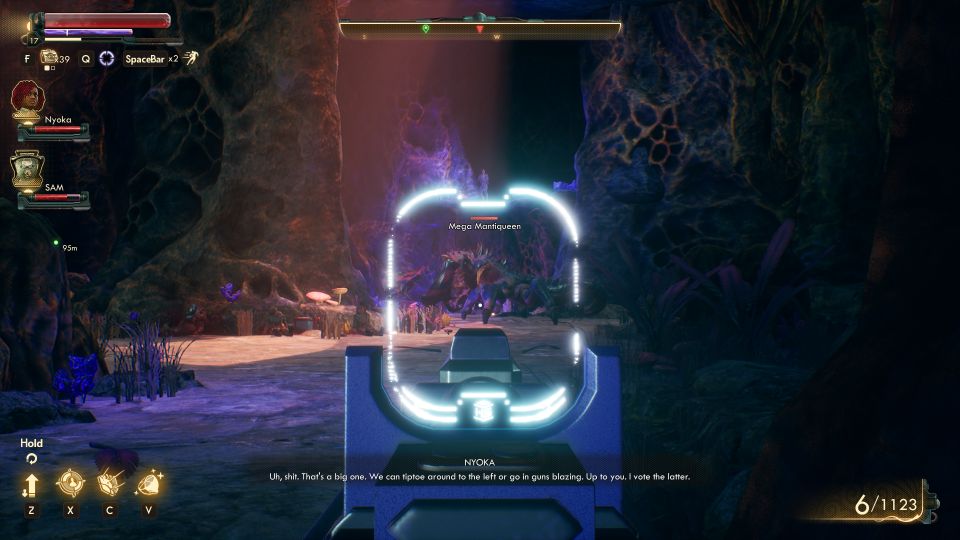 Speak with Berthold
After killing the Mega Mantiqueen, Berthold will come down.
Talk to him.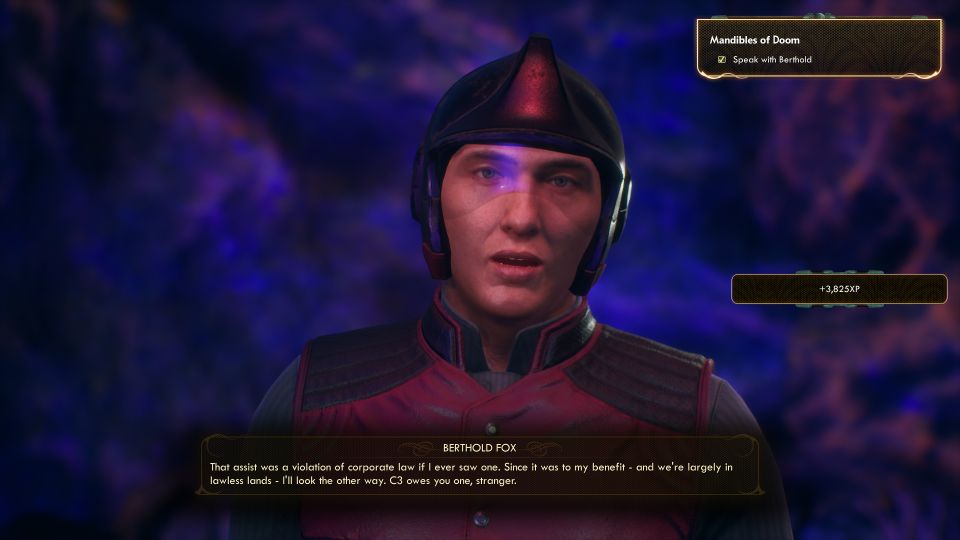 Meet up with Berthold
After he leaves, meet up with him at his camp.
It's located near the Devil's Peak as shown in the map below, marked by the green objective symbol.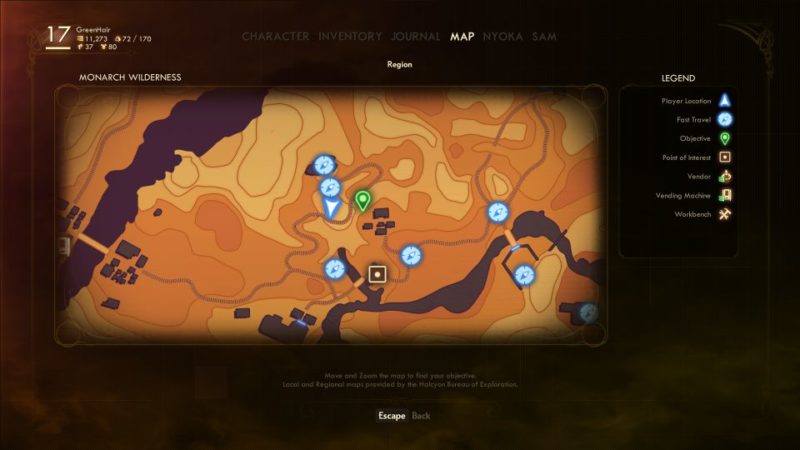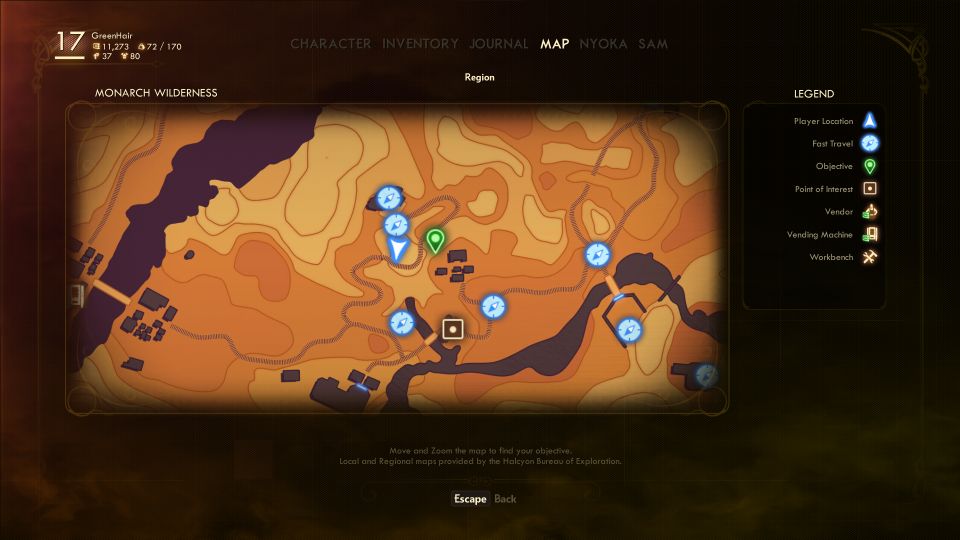 You should see a small building as in the image below.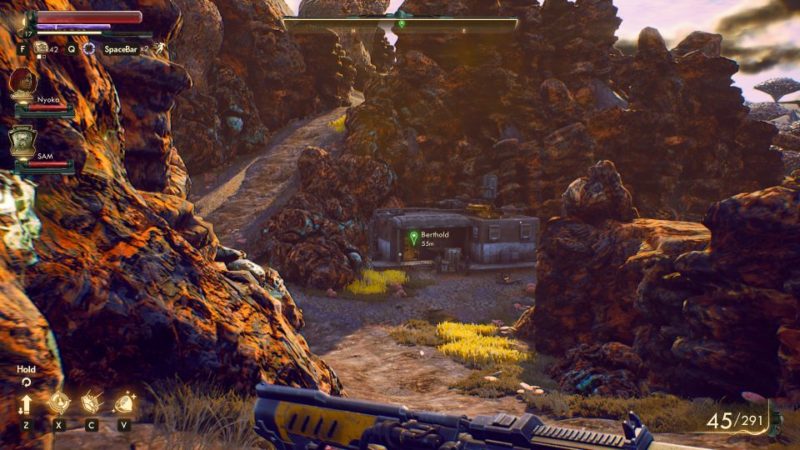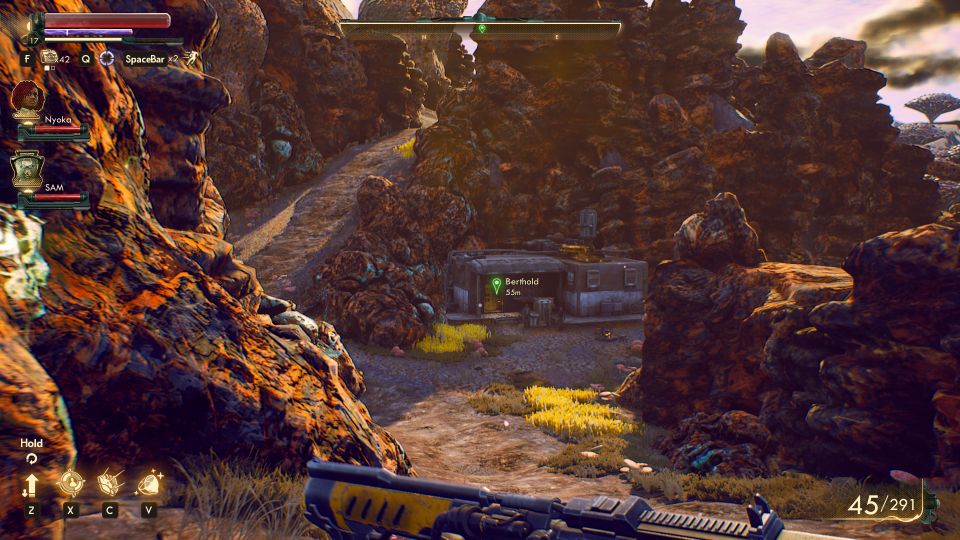 Talk to him again and the quest completes here. You will get a C3 card.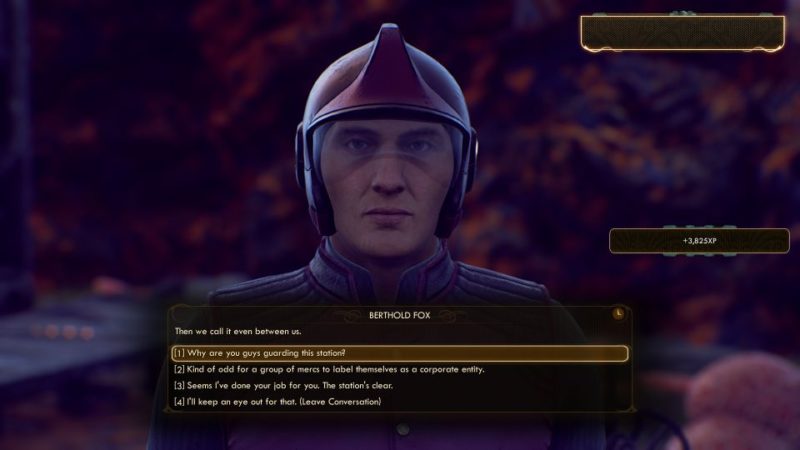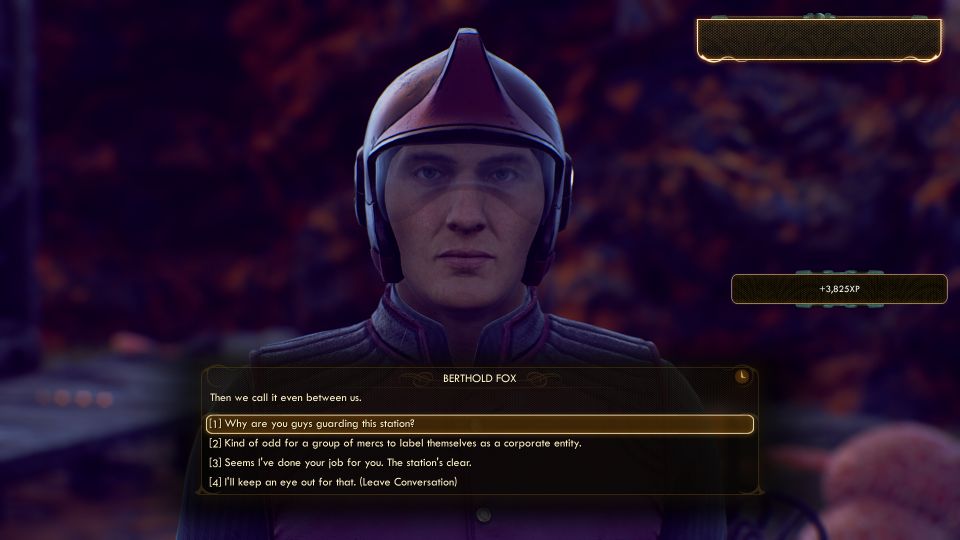 Use the C3 key card
After completing the quest, you should have gotten a C3 key card.
Use it inside his camp and you'll find plenty of items to loot.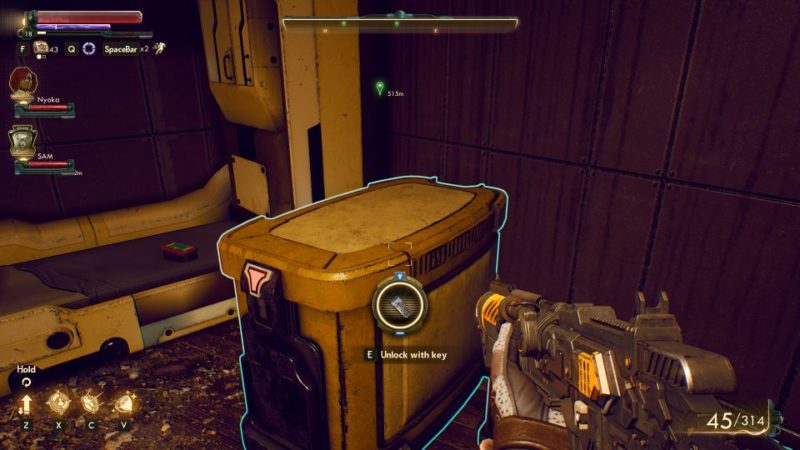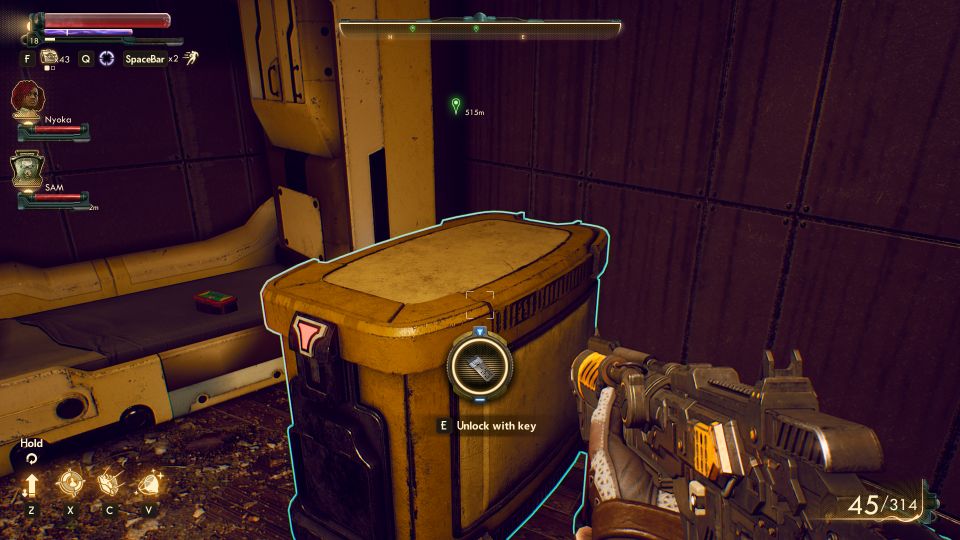 ---
Related articles:
The Secret People: The Outer Worlds Walkthrough
Star-Crossed Troopers: The Outer Worlds Walkthrough
Space-Crime Continuum: The Outer Worlds Walkthrough
Passage To Anywhere: The Outer Worlds Walkthrough
Salvager In The Sky: The Outer Worlds Walkthrough
The Empty Man: The Outer Worlds Walkthrough