Lighten Up is a side quest in the Judgment of Atlantis DLC in Assassin's Creed Odyssey.
Your task is to help a man realign light beams to repair the photosynthesis accelerator.
Here's a walkthrough of Lighten Up in AC Odyssey.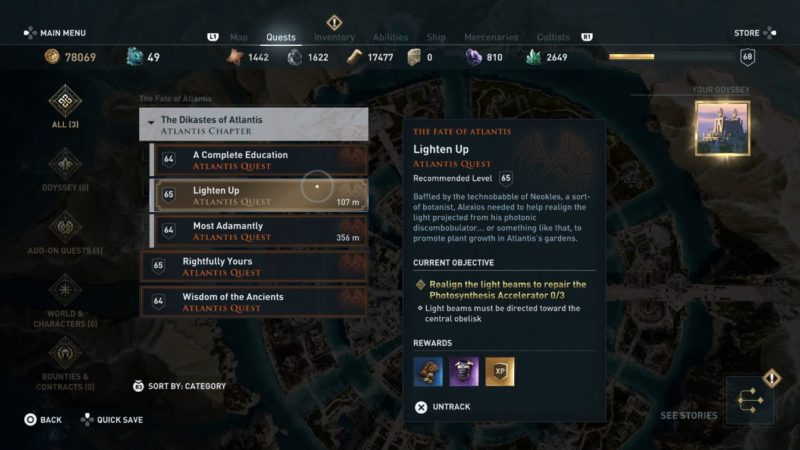 This quest is recommended for level 65 and above, but it changes according to your level.
To begin the quest, get to the exact location shown below, marked by the orange symbol.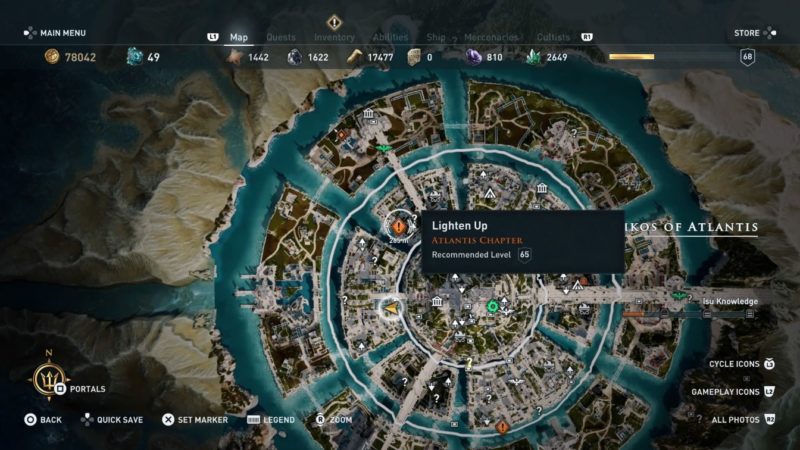 You should see this man here.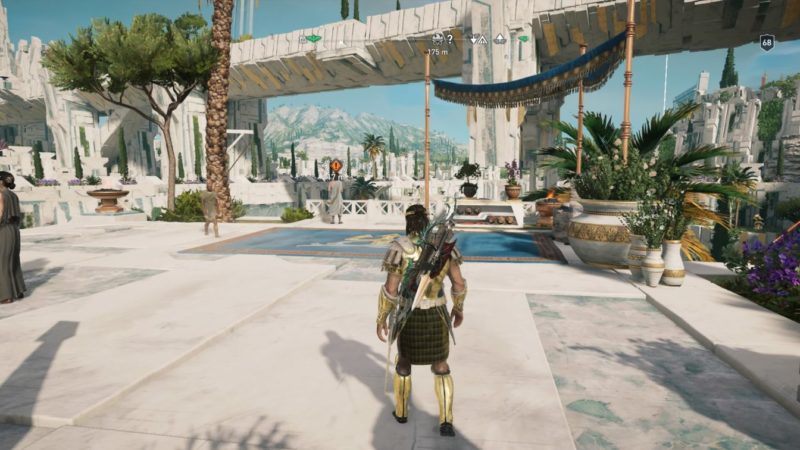 Realign the light beams
He will ask for your help to realign the light beams.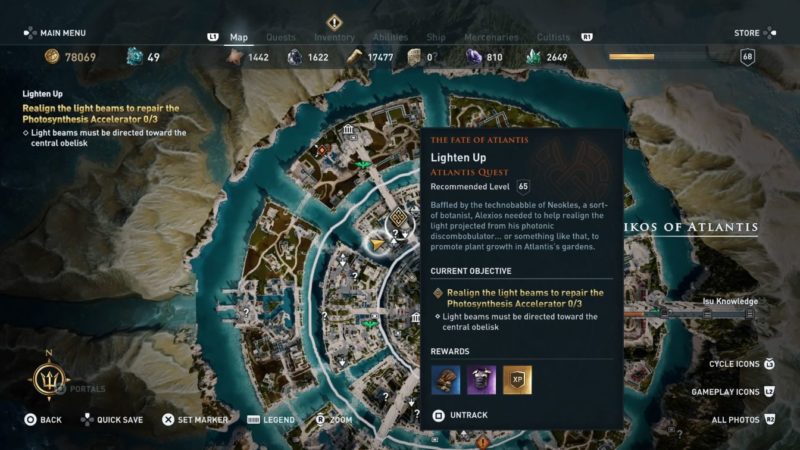 You should see this huge rock in the middle of the Garden of Triton. You have to ensure all the light beams get to this rock.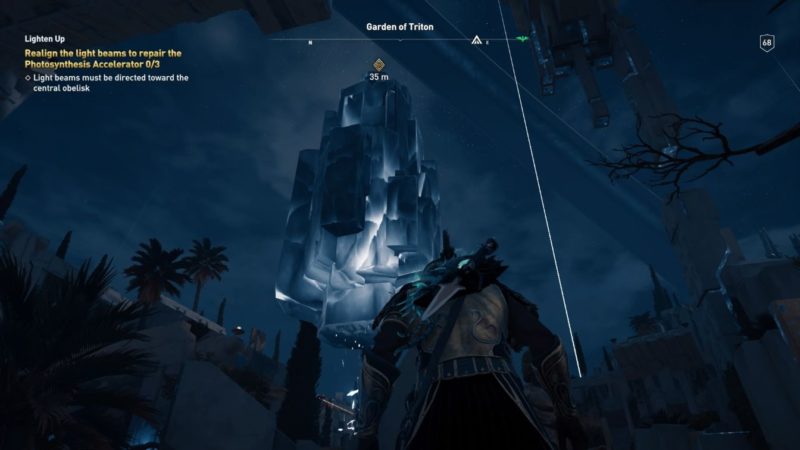 From the rock, you should see some light beams around the area. Head towards any of them to begin.
First light beam
To realign the beams, you need to move the obstacles in a way that allows the light to go through.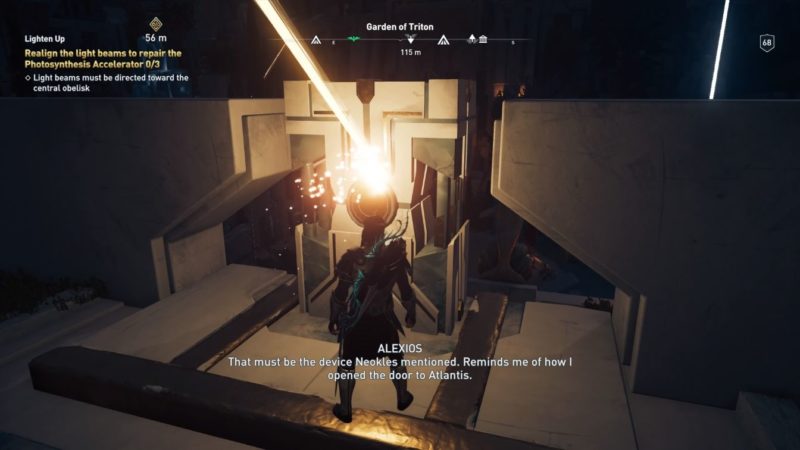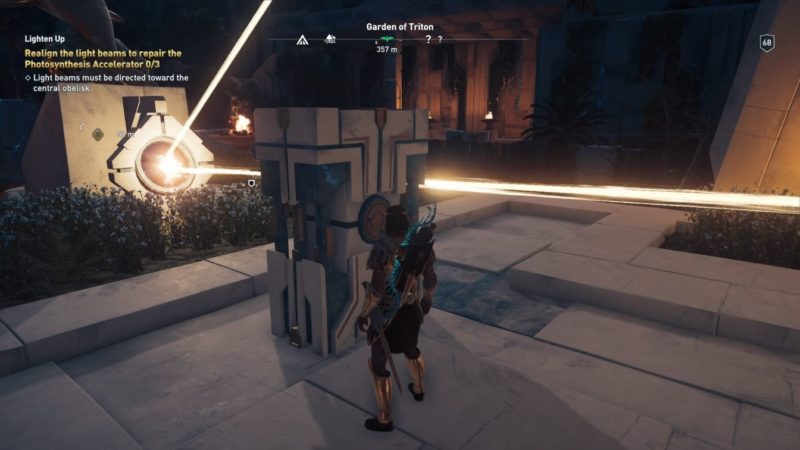 If some pottery are blocking, just destroy them.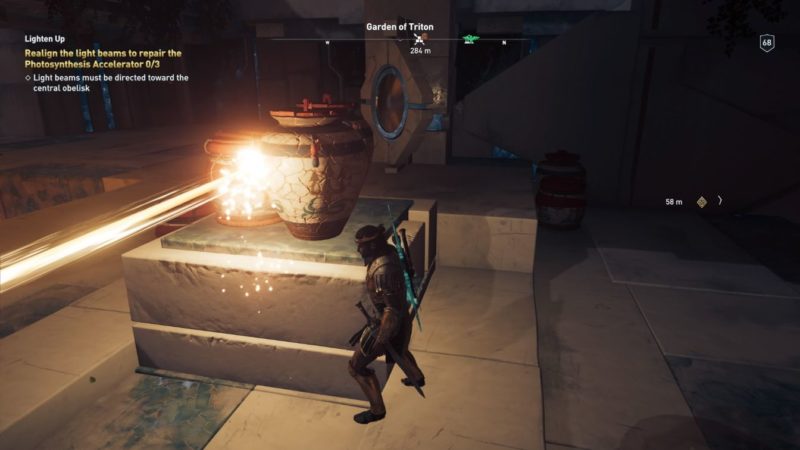 At the end, you will see that the light beam stops at the fence. Just destroy it as well.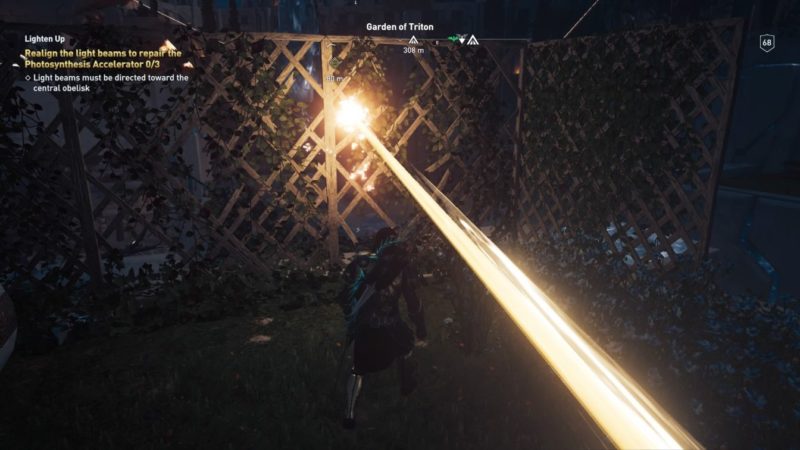 Once the light beam is through to the rock, the beam turns blue.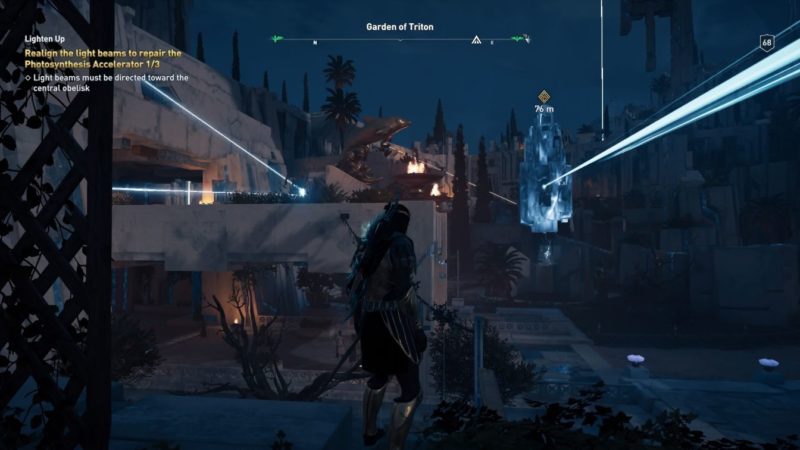 Second light beam
Just like the first, you need to move the obstacles around.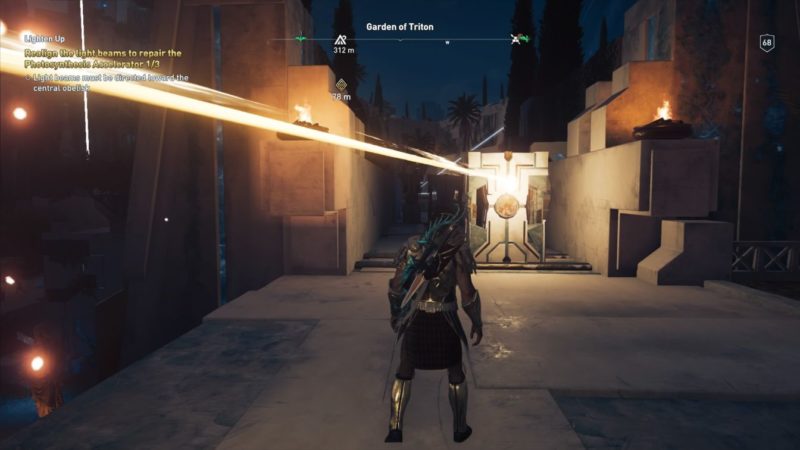 Arrange them in a way that allows the beam to go through.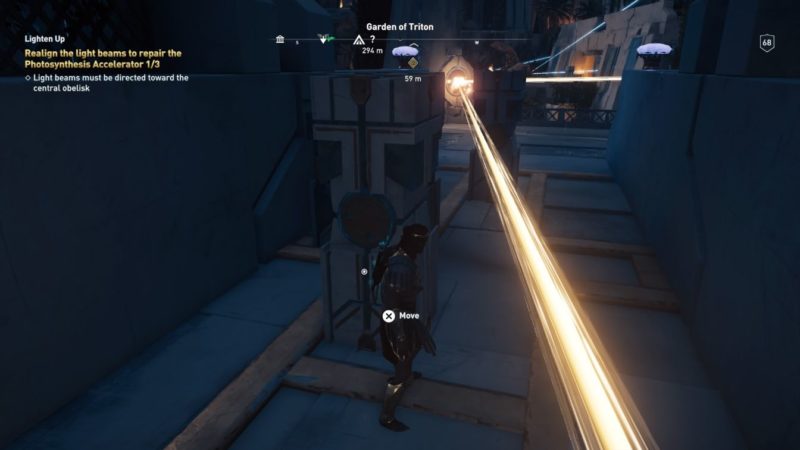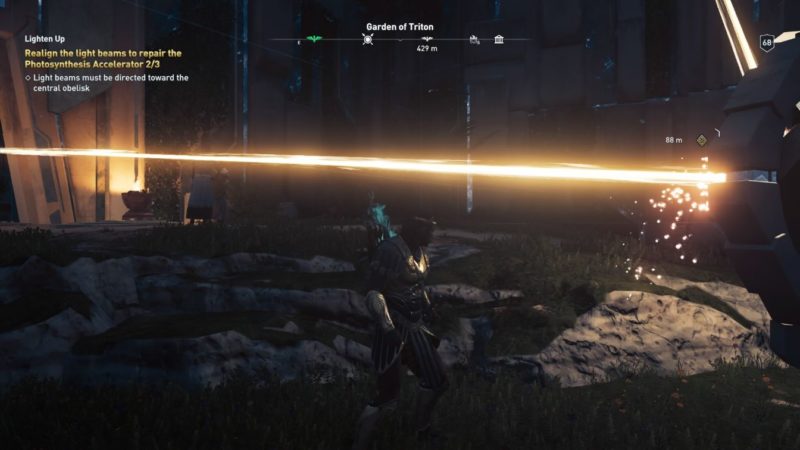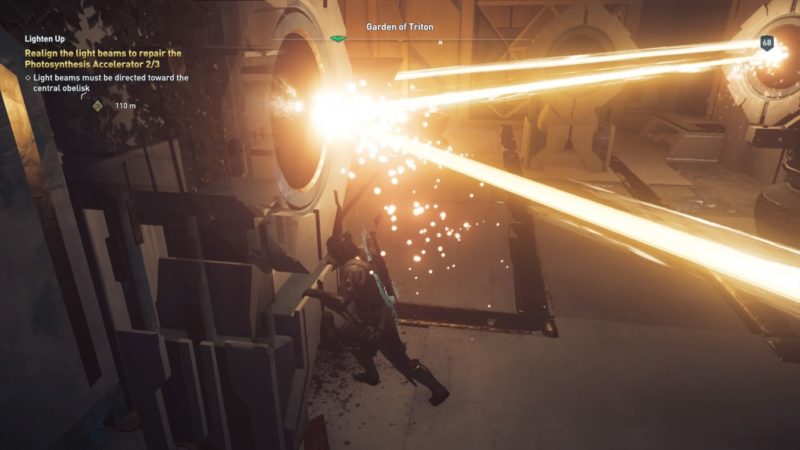 Similarly, destroy the fence blocking the beam.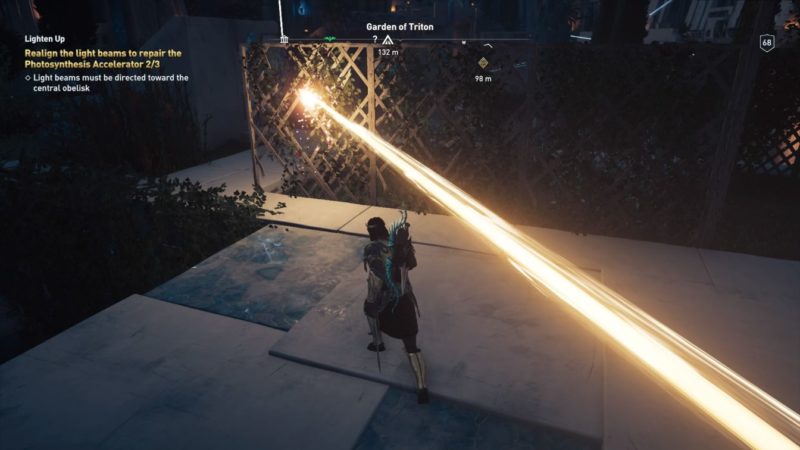 As for the third light beam, just do the same stuff and you will be done.
Return to Neokles
Once you're done, you will notice that the light beams disappear as the power source is gone.
Go to Neokles to ask him about it.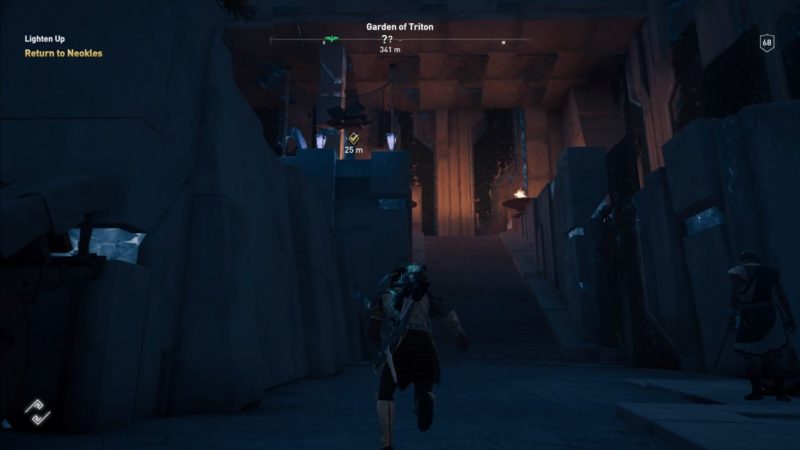 He will then tell you that a special rock must be missing. This quest completes here.
Another quest will begin from here.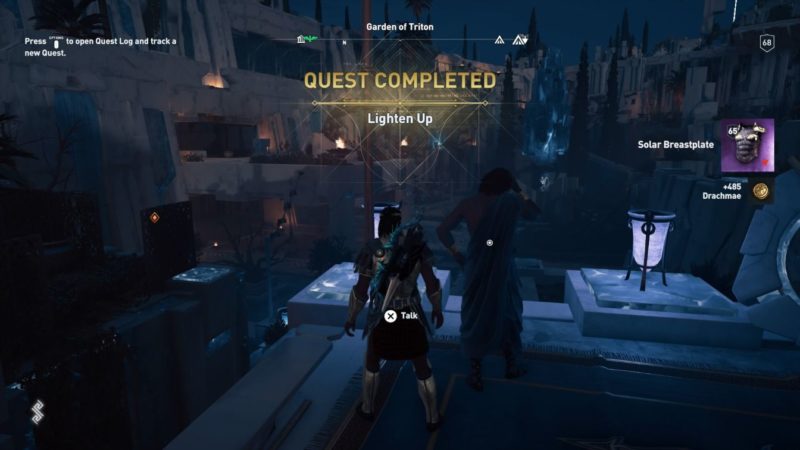 ---
Related articles:
Where Is The Blacksmith In Atlantis – AC Odyssey Wiki
The Birds And The Bees: Assassin's Creed Odyssey Wiki
Burden Of Leadership: Assassin's Creed Odyssey Walkthrough
Rebel Scum: Assassin's Creed Odyssey Walkthrough
The Atlantean Patient: Assassin's Creed Odyssey Walkthrough
Welcome Home: Assassin's Creed Odyssey Walkthrough