Letter From Home is the first quest under the 10th series of The Lost Tales of Greece – "Every Story Has An Ending".
Your task is to speak to Herodotos and he'll ask you to accompany him to Samos.
Here's a walkthrough of Letter From Home in AC Odyssey.
How to begin the "Every Story Has An Ending" series
Before you can start the first quest Letter From Home, you need to initiate the series first.
Go to your quest list and you should see the newest episode in the Lost Tales of Greece.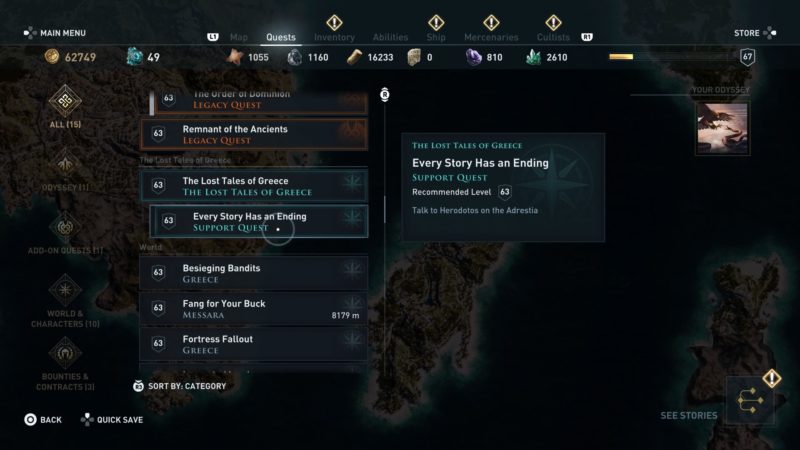 Talk to Herodotos who is on the Adrestia (ship) to begin.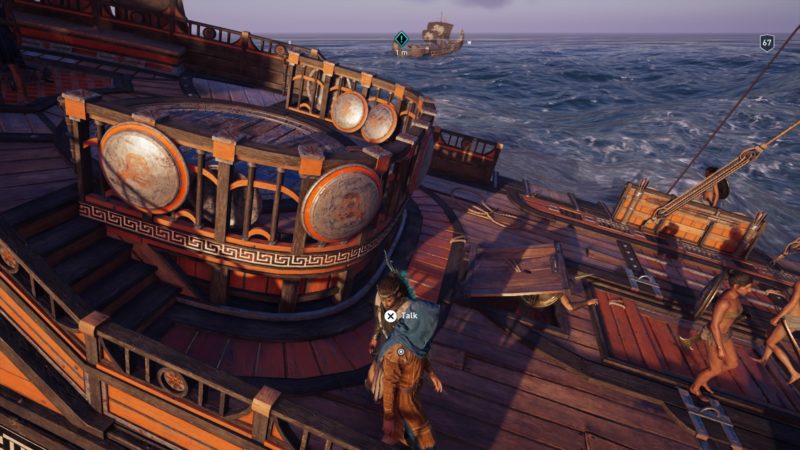 Escort Herodotos to Samos
Your first objective is to bring Herodotos to Samos. To do so, you need to bring the ship there.
This quest is recommended for level 63 and above, but it depends on your own level.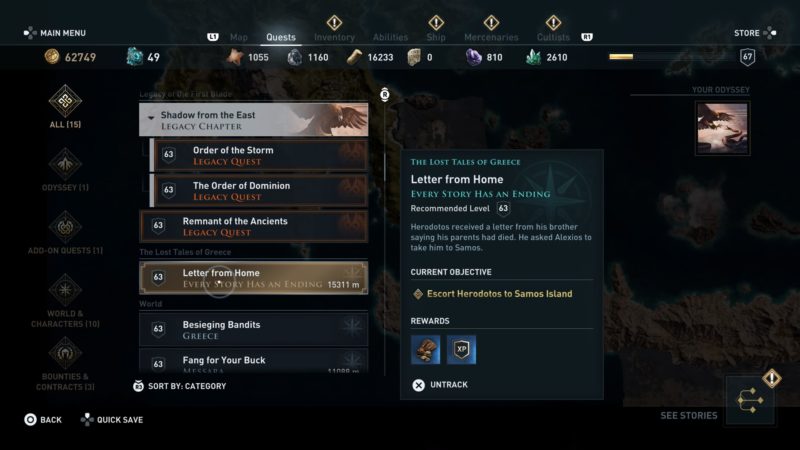 Samos is an island located on the upper right side of the map, as shown below.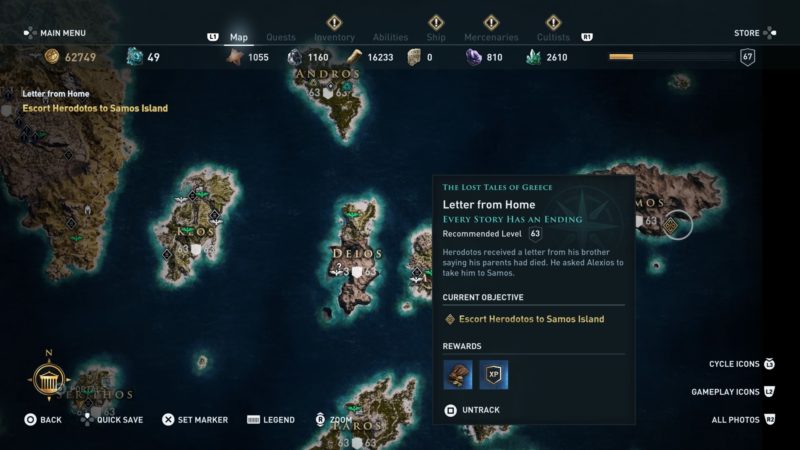 Fast travel to the nearest dock and bring the Adrestia to Samos.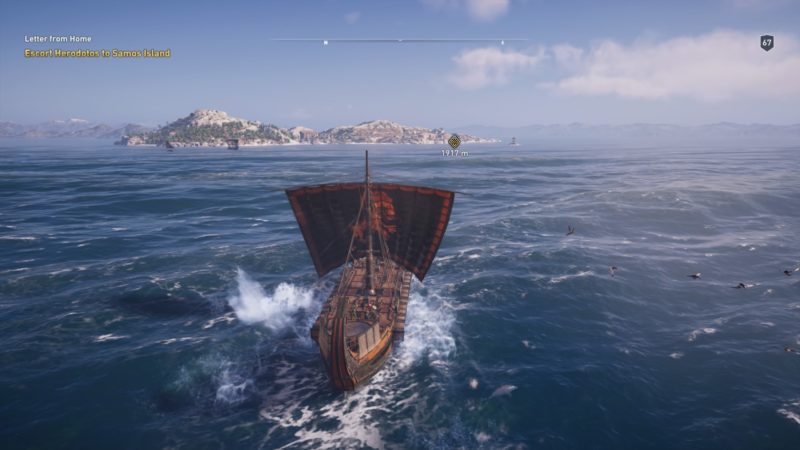 A cutscene will load as you arrive at the dock.
Follow Herodotos to his house
At this point, just follow him.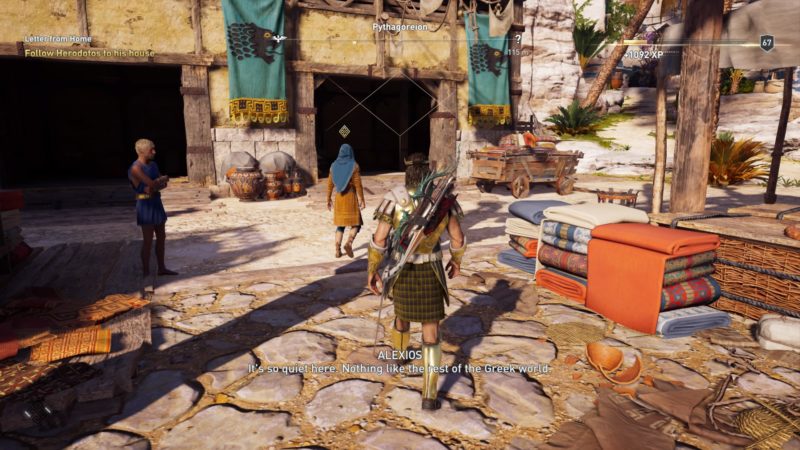 Look around the house
Once you're in the house, you need to investigate for memorabilia.
The first clue is on the carpet.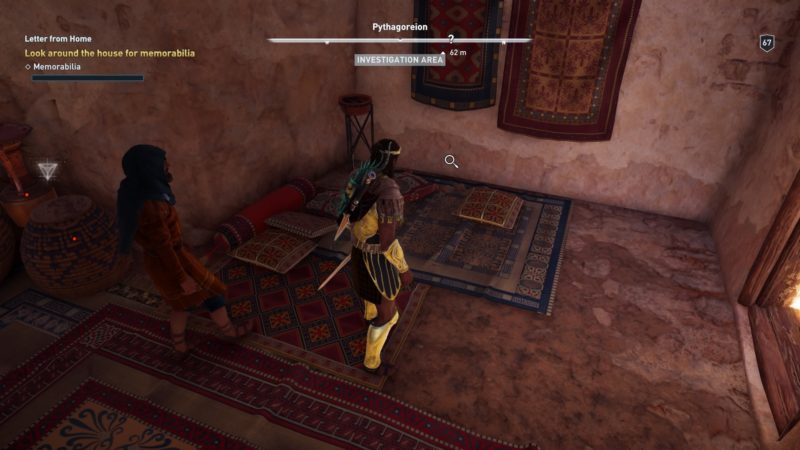 Next would be this pottery on the wall.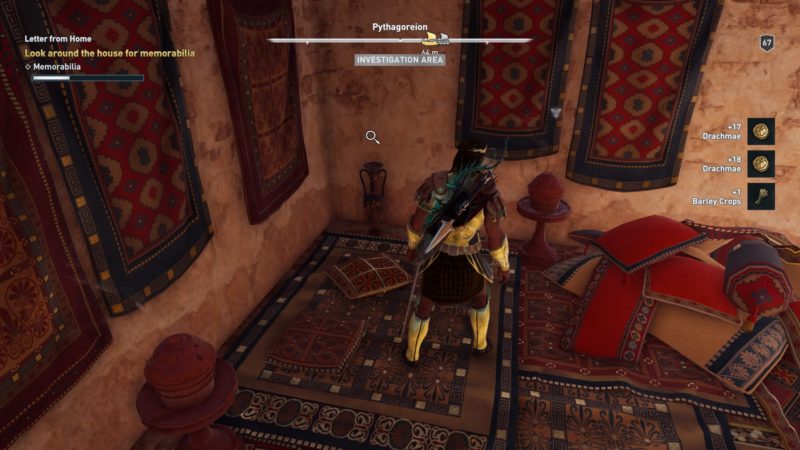 The last one is the tablet near the entrance of the house. None of the clues is upstairs.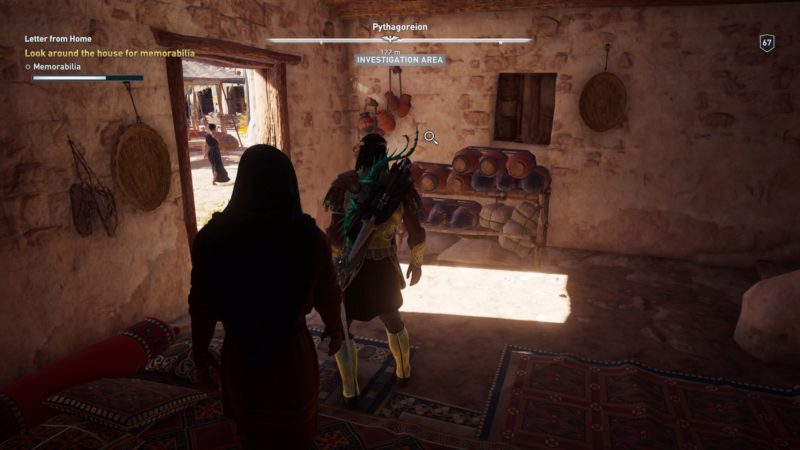 After finding the 3 clues, a cutscene will load. You will be introduced to Mestor and Theodoros.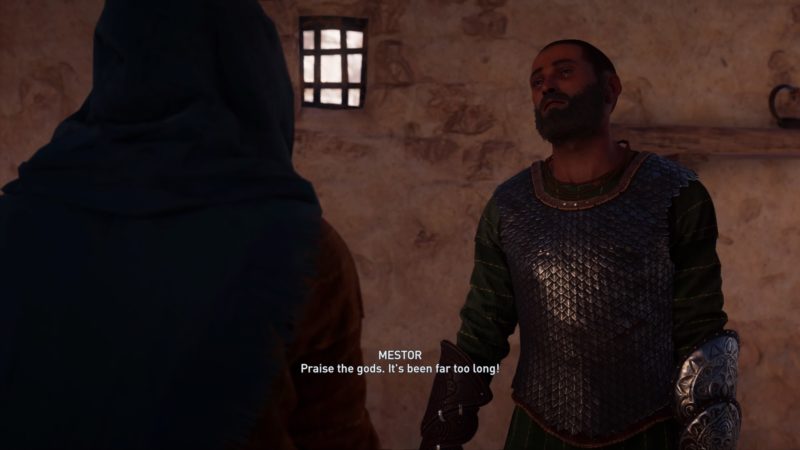 The quest completes here and you'll earn some drachmae.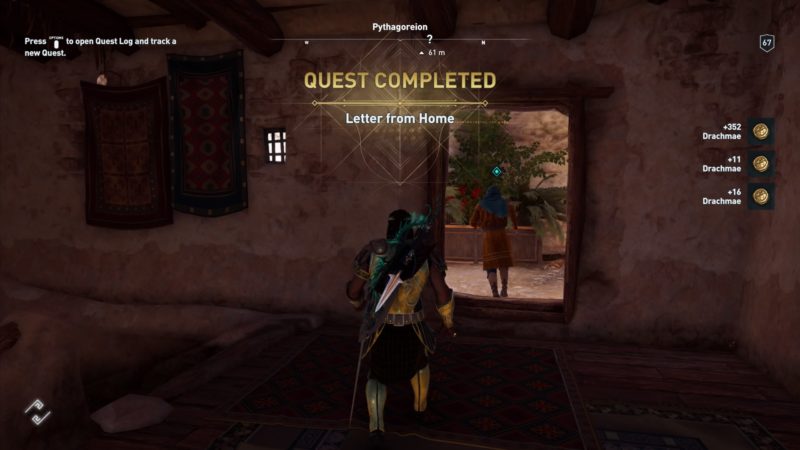 ---
Related articles:
Followers Of Truth: Assassin's Creed Odyssey Walkthrough
Regrets: Assassin's Creed Odyssey Walkthrough
Games like Dynasty Warriors: Five Alternatives To Check Out
Top 10 Best Dota 2 Heroes For Beginners
The Underworld's Fallen Guardians (All Fallen Locations) – AC Odyssey
Trials Of The Keeper | Welcome To Elysium: AC Odyssey Walkthrough
How To Get Armor Of Fallen Set (Beyond The Veil) – AC Odyssey