Labors of the Keeper is the last main quest in the Torment of Hades episode of Assassin's Creed Odyssey.
Your final task is to meet Hades, and you'll eventually have to defeat him in battle.
Here's a walkthrough of Labors of the Keeper in AC Odyssey.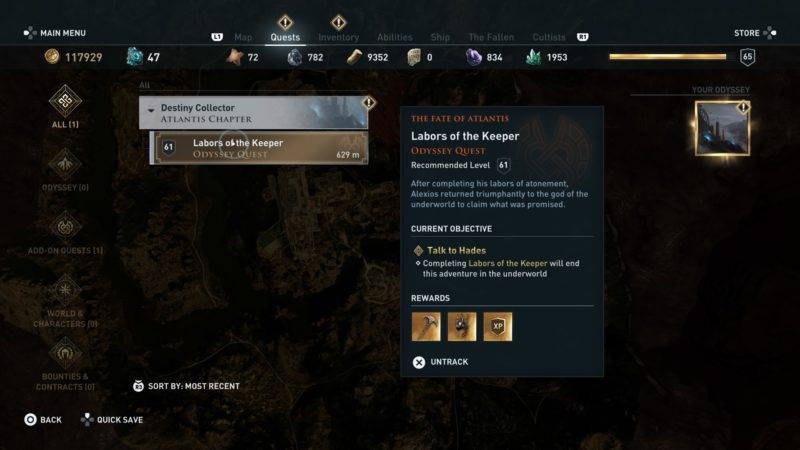 This quest is recommended for level 61 and above, but it differs according to your own level.
Talk to Hades
This is the last quest for the 2nd episode of the Atlantis DLC. You may want to complete other quests first before doing this one.
When you're ready, meet Hades at the Path to the Underworld. The exact location is shown in the map below.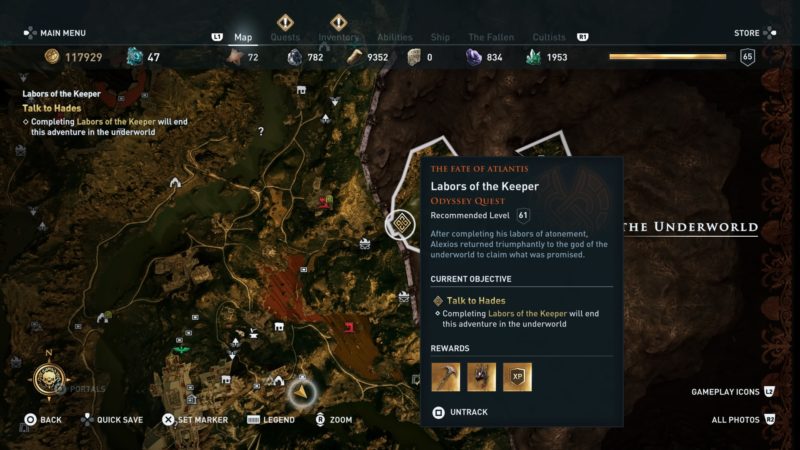 As you get there, a cutscene will load.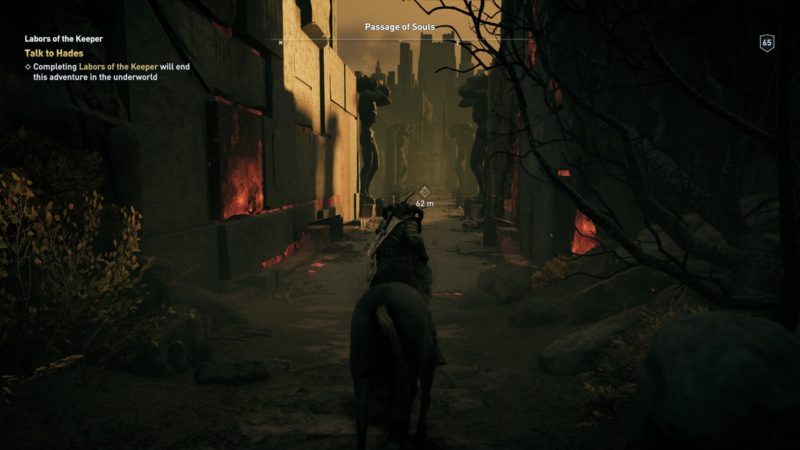 Hades will appear again. This time, he says that Alexios is supposed to be the guardian of the 5th gate, but as expected, Alexios refuses it.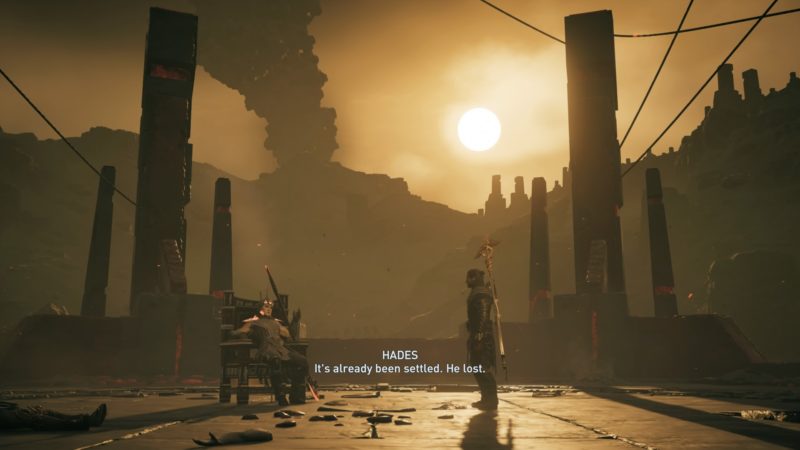 Defeat Hades
Hades is definitely the toughest boss for this episode. He seems pretty weak at first, but he gets tougher later.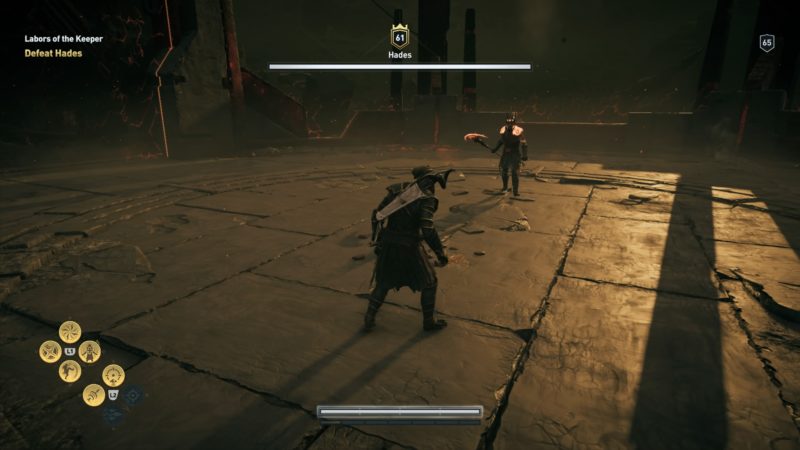 One annoying move is that he summons an extra layer of armor around him. This means you need to destroy the HP bar for the armor first before you can touch him.
He also uses the armor very often, so you may want to keep some of your stronger skills for when he is vulnerable.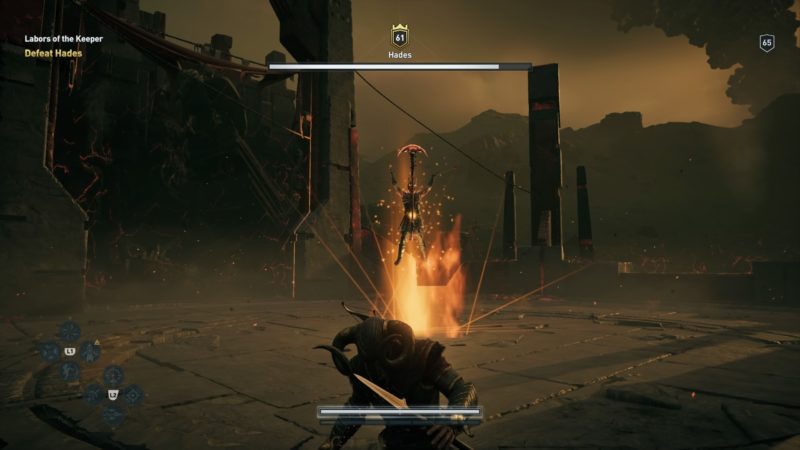 Hades also spawns these fire orbs. You can destroy the orb with two shots of the arrow.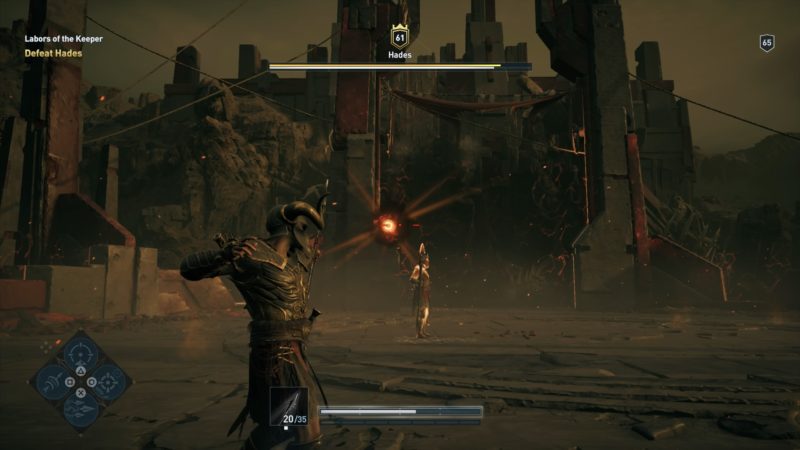 As usual, use skills like Overpower especially when he's vulnerable. It will deplete his HP faster.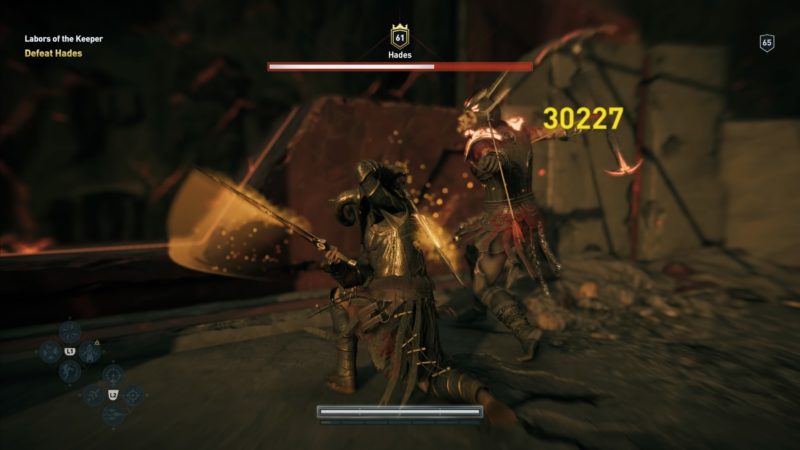 Hades can also create these gold energy fields where you need to dodge, or you'll get pulled by him using some telekinetic energy.
If you do get pulled towards his feet, recover immediately and dodge or you'll get hit by his axe.
You'll also notice another attack with red circles on the ground, where you have to avoid it, or otherwise get burned when the red orb touches the ground.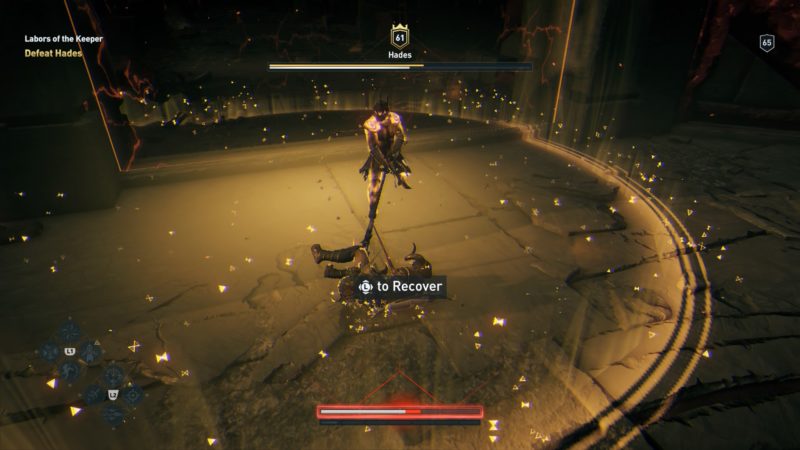 For this fight, you may want to pack some arrows as well for long distance attacks.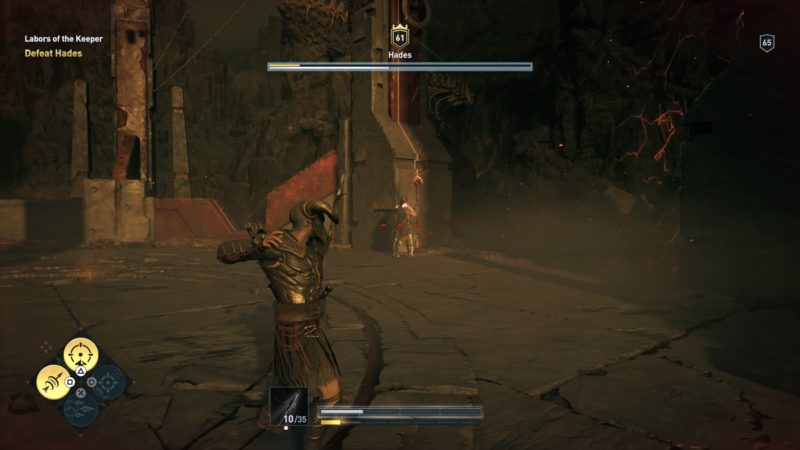 After defeating Hades, you'll get a Hades' Executioner and a Crown of Hades as rewards. New engravings will also be unlocked.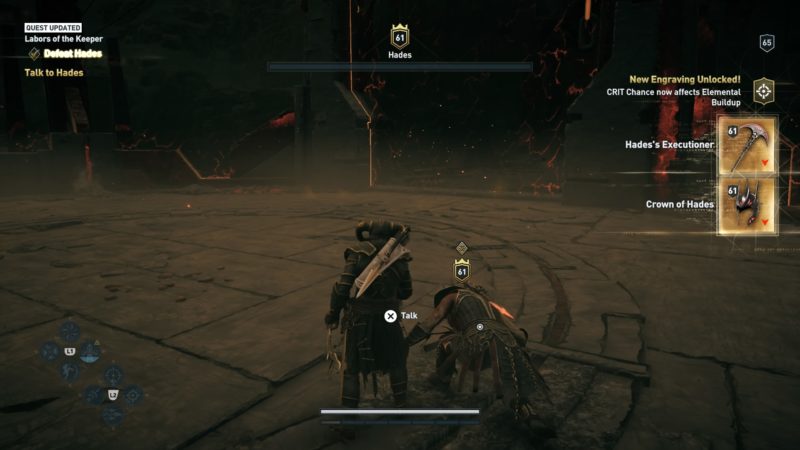 During the cutscene, Hades mentions that Alexios will always be a 'prisoner' no matter where he goes, and you will get transported back as Layla.
Layla hits Victoria with the staff, leaving the latter unconscious.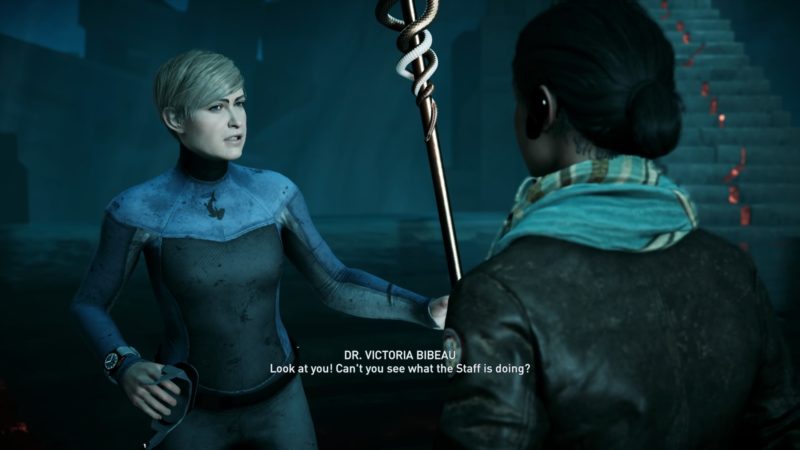 The quest pretty much ends here.
---
Related articles:
A Fresh Start (Cultist Leader): Assassin's Creed Odyssey Walkthrough
Cultist Location – Ship Sunk North Of Thera (Assassin's Creed Odyssey)
A Cursed Sickness: Assassin's Creed Odyssey Walkthrough
Fallen From Grace: Assassin's Creed Odyssey Walkthrough
Death-Light Robbery: Assassin's Creed Odyssey Walkthrough
Home Is Where You Make It: Assassin's Creed Odyssey Wiki
The Underworld's Fallen Guardians (All Fallen Locations) – AC Odyssey