Every world in Kingdom Hearts 3 has collectibles (treasure chests and lucky emblems).
Toy Box is the third world you're probably visiting in this game, and there are 11 lucky emblems in total.
Here are all of the lucky emblem locations in Toy Box in KH3.
All Lucky Emblems
Let's start with Andy's room (and the compound) first.
1. On the shelf
You should find one lucky emblem on a box on the shelf. It's inside Andy's room where you first begin.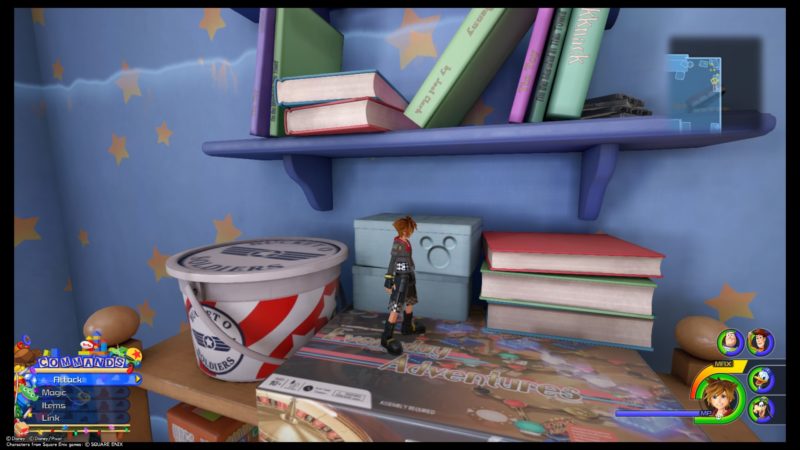 2. On the rooftop
If you get out of the room via the window, you should reach the rooftop. There's one lucky emblem here.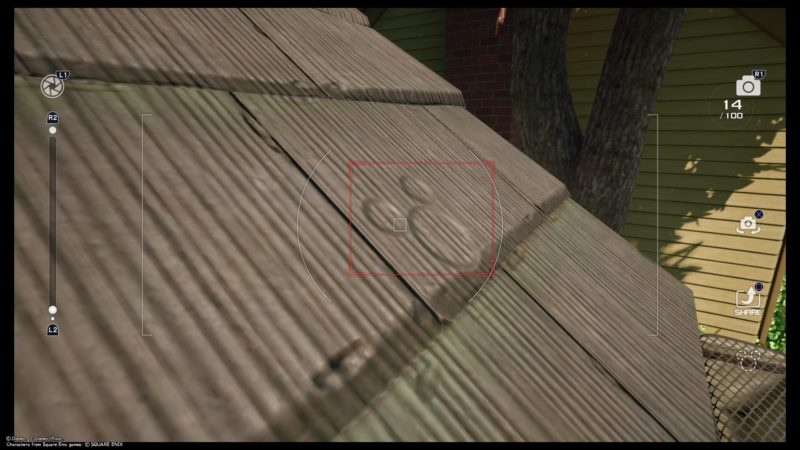 3. Car
In the compound, there should be two cars on opposite sides. Only one car has the lucky emblem on its back (see image below).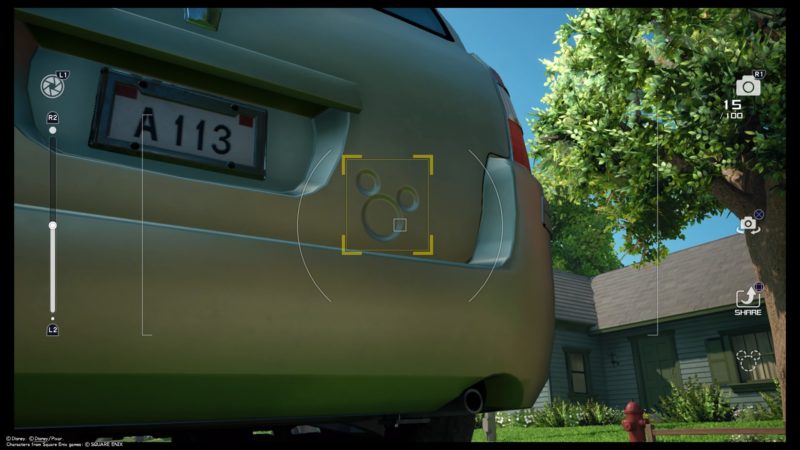 4. Compound
Also in the same area, you should find a lucky emblem in the shape of leaves.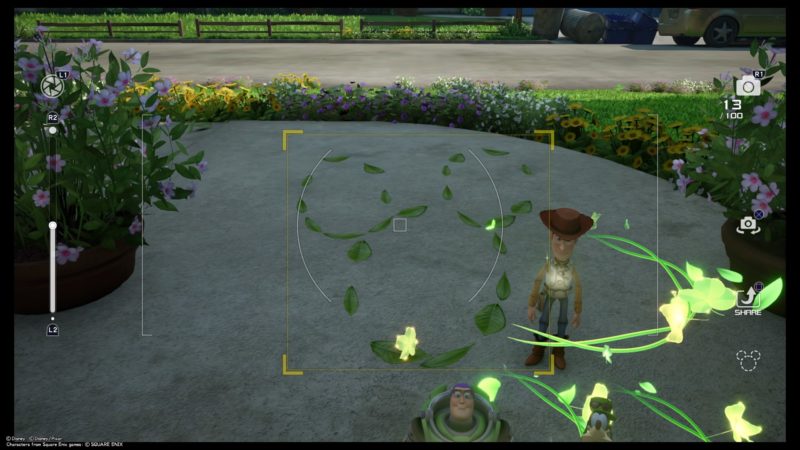 5. In front of Galaxy Toys
After you reached Galaxy Toys, you can get out of the area through the entrance. You should see this stack of boxes here.
The stickers are arranged in a way that resembles a lucky emblem.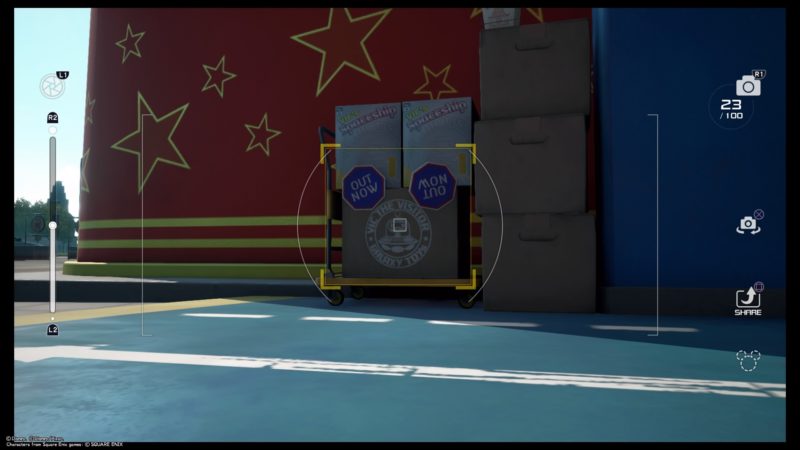 6. On a platform
Also on the ground floor of Galaxy Toys, you can find this emblem on a platform (where boxes were stacked up).
Use a Gigas robot toy and blast the boxes to reveal this lucky emblem.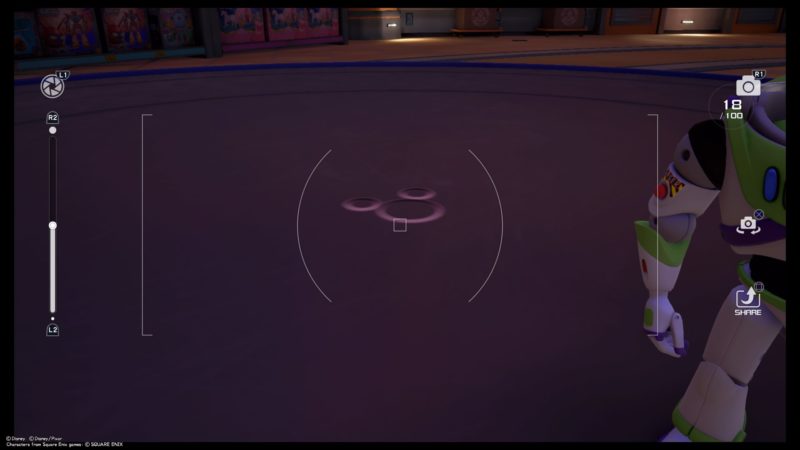 7. Tapes
You should find this lucky emblem in one of the rooms, at the gifts wrapping area.
The rolls of tape are arranged in a way that resembles Mickey. It's probably in one of the earlier rooms you will be forced to enter.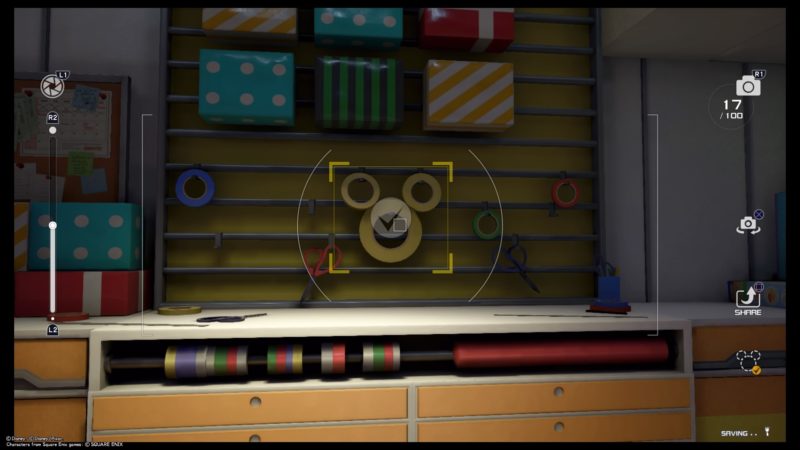 8. On top of the UFO
If you jump from the top of Galaxy Toys and hover down, you should see a red UFO (don't mistake it with the blue one).
The red UFO is much lower than the blue one, and the lucky emblem is on top of it.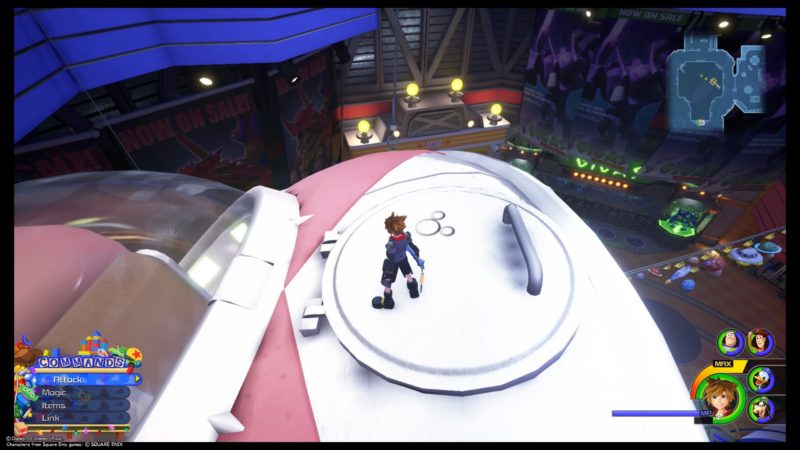 9. Vents
As you're going back from the upper vent to the lower vent (or somewhere there), you should see this lucky emblem, right before you jump down.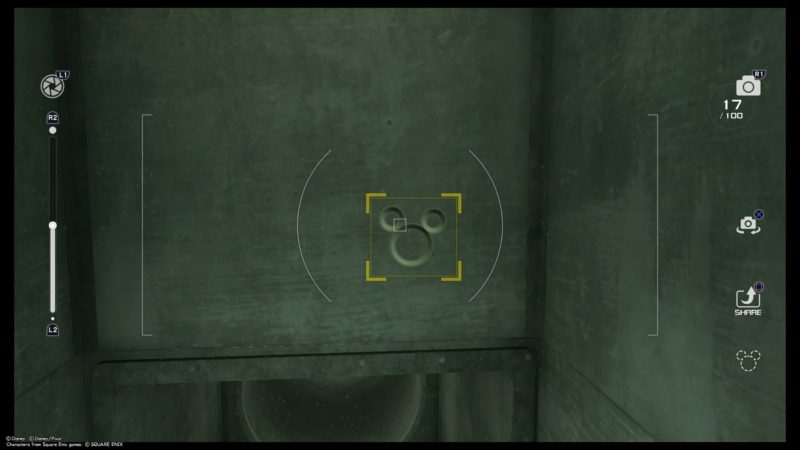 10. Disco balls
There's a set of disco balls in the Babies' and Toddlers' room. You will have to go there to save the toy soldier and Hamm.
To get the perfect shape of the lucky emblem, stand on the high platform like in the image below. This platform is the one which houses some barbie dolls.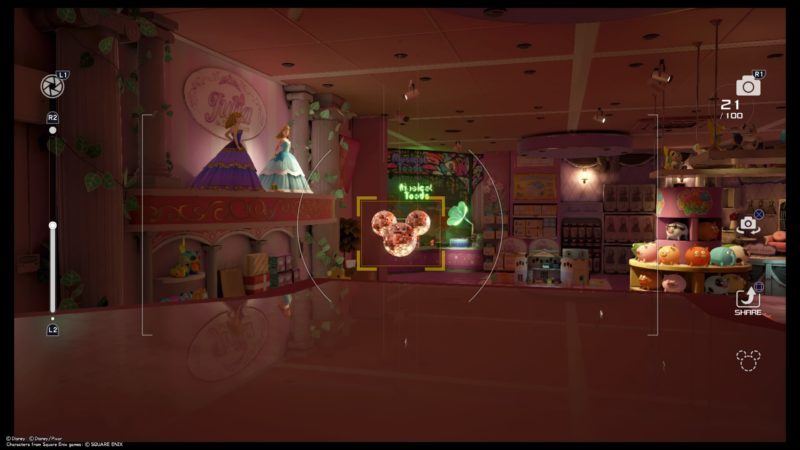 11. 3rd floor robot
The last lucky emblem can be found on the 3rd floor. You should see this robot figurine here. It can't be used, but the lucky emblem is here.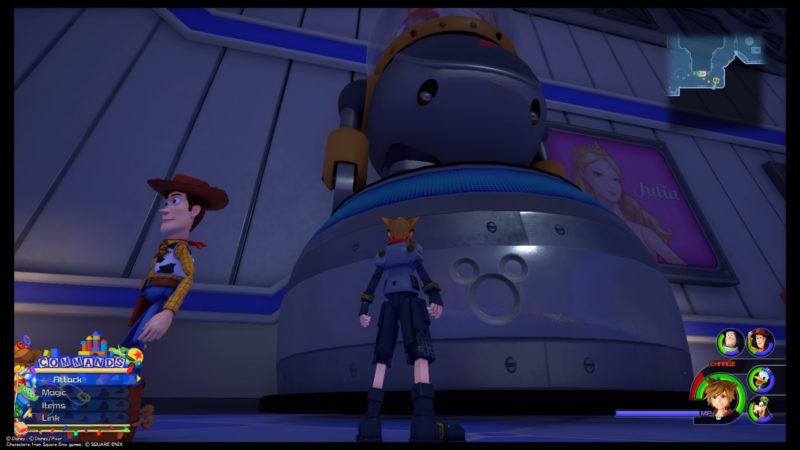 Hopefully this guide on lucky emblems in Toy Box is helpful for you.
---
Related articles:
Kingdom Hearts 3: Arendelle (Walkthrough And Guide)
Kingdom Hearts 3: Kingdom Of Corona (All Lucky Emblem Locations)
KH3 Monstropolis (Walkthrough And Guide)
Kingdom Hearts 3: Toy Box (Walkthrough And Guide)
Kingdom Hearts 3: Twilight Town (Walkthrough And Guide)
All Lucky Emblem Locations In Twilight Town (KH3)
Kingdom Hearts 3: Wisdom, Vitality, Balance & Guardian, Mystic, Warrior