Kill Me Once, Shame On You is a quest with Brasidas in Torment of Hades under AC Odyssey.
Your task is to follow Brasidas to the battlefield and defeat the bane of Brasidas.
Here's a walkthrough of Kill Me Once, Shame On You in AC Odyssey.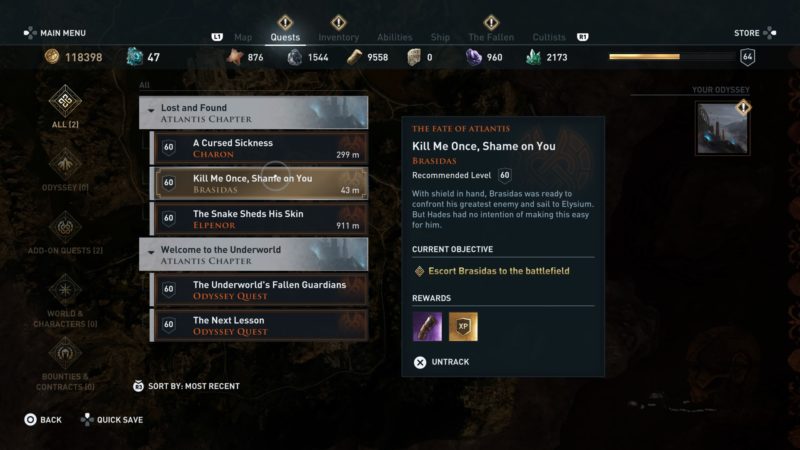 This quest is recommended for level 60 and above, but it differs according to your level.
Escort Brasidas to the battlefield
This quest begins immediately after the previous. Just follow Brasidas to the battlefield to begin the current quest.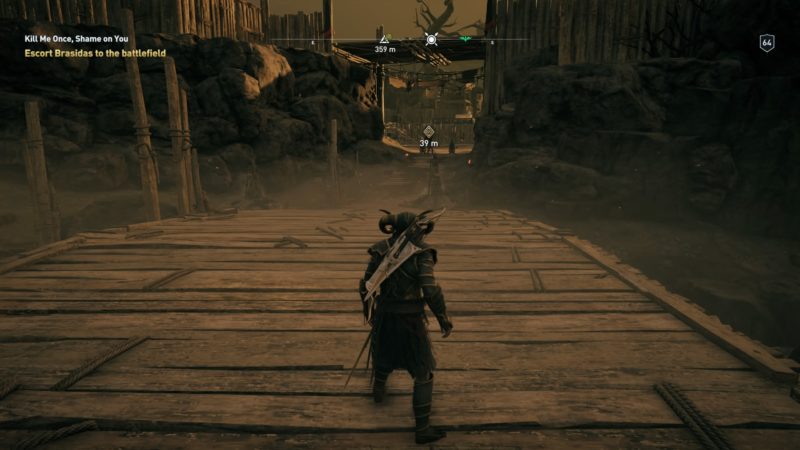 A cutscene will load as you arrive. You'll meet the bane of Brasidas instead of Deimos.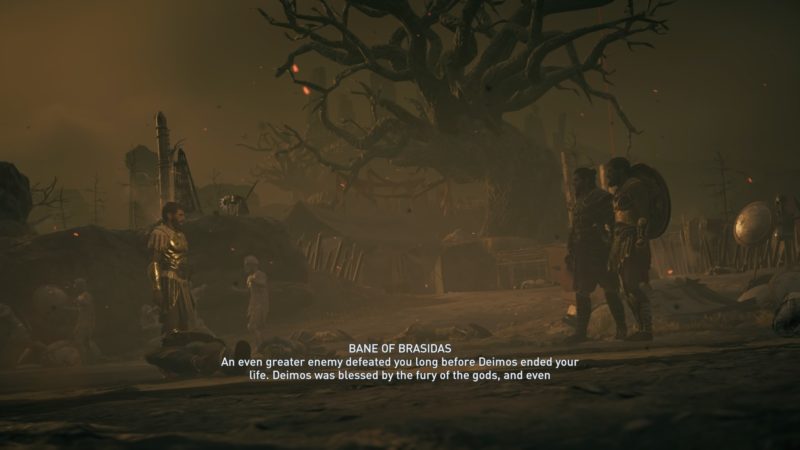 During the conversation, I chose "You fought with honor" but it's probably not important.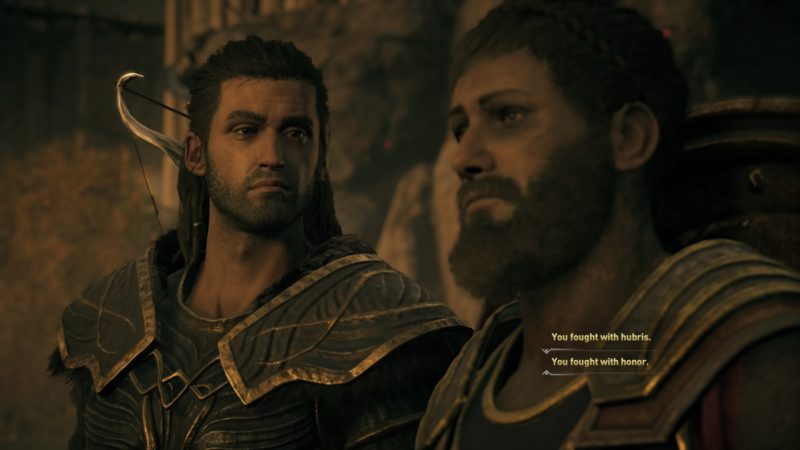 Defeat the Bane of Brasidas
All you have to do now is to defeat the Bane of Brasidas. This time, Brasidas fights alongside you.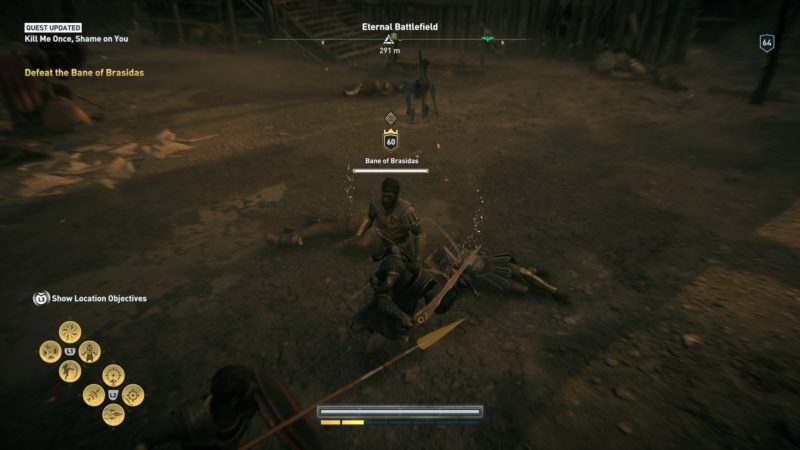 The battle is quite straightforward. Keep using skills like Overpower to reduce the health quickly.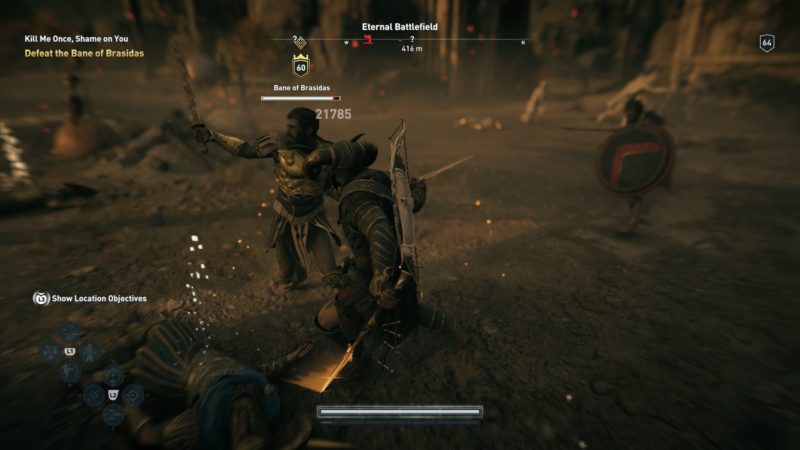 This Bane of Brasidas has some fancy moves like teleportation and laser beams. The laser beams are easily avoidable and are predictable.
He attacks laser three times in a row.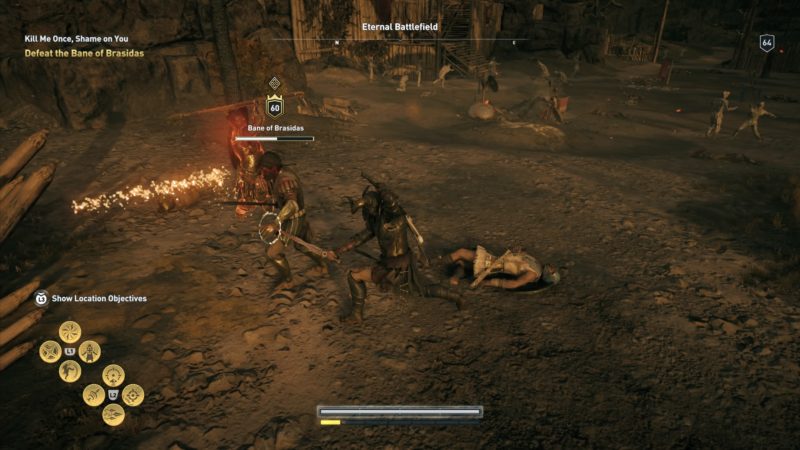 After killing him, the quest completes. You'll see Hades during the cutscene, and a new quest starts.
You will get a pair of Gauntlets of Hubris as a reward.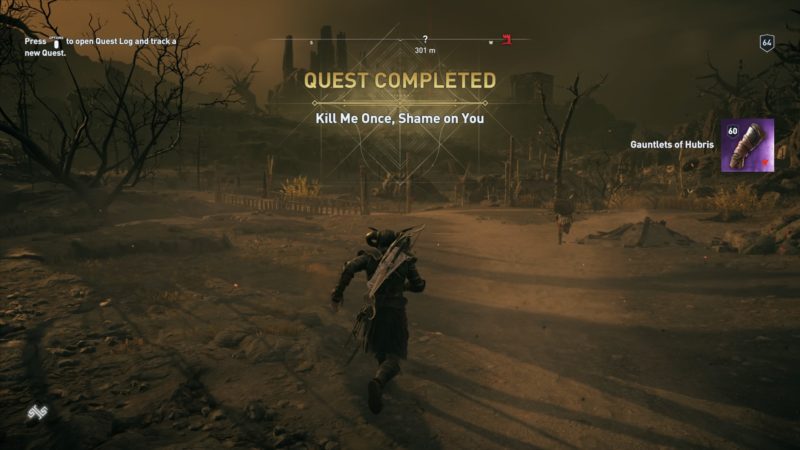 ---
Related articles:
The Underworld's Fallen Guardians (All Fallen Locations) – AC Odyssey
All Keeper's Insights Locations (The Next Lesson) – AC Odyssey Wiki
Best Turn Based Games Of All Time [Updated 2019]
Death Before Dishonor: Assassin's Creed Odyssey Walkthrough
The Weight Of Sparta: Assassin's Creed Odyssey Walkthrough
I Don't Belong Here: Assassin's Creed Odyssey Walkthrough
How To Get Armor Of Fallen Set (Beyond The Veil) – AC Odyssey