Jibril Cafe is also known as a hidden cafe in SS 15 (Kuala Lumpur), and it is located directly behind Sangkaya. Here's a short review of the cafe.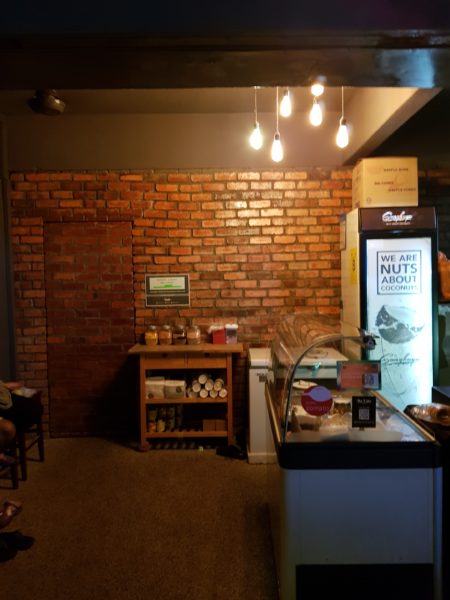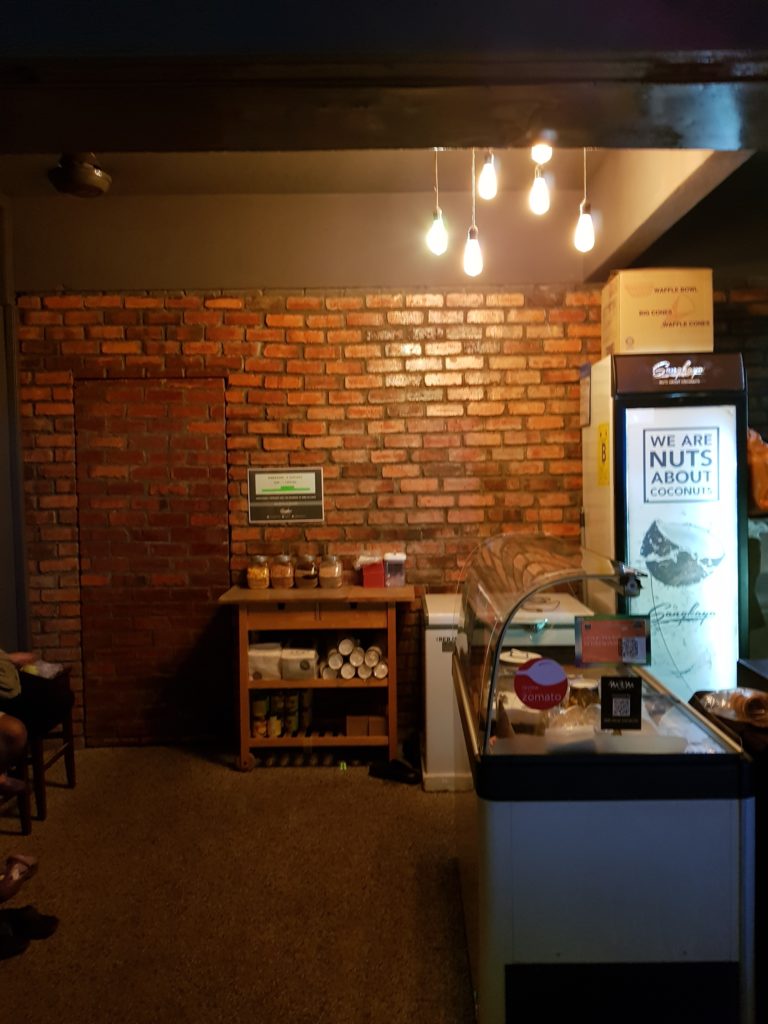 Pardon the pictures. They were all taken in low light. When you're at Sangkaya in SS 15, you will notice a banner saying Jibril Cafe.
On a non-busy day, perhaps you won't notice where the entrance is. If you're here on a weekend, you'll see people queuing to go in.
It's actually the door that looks like a brick wall.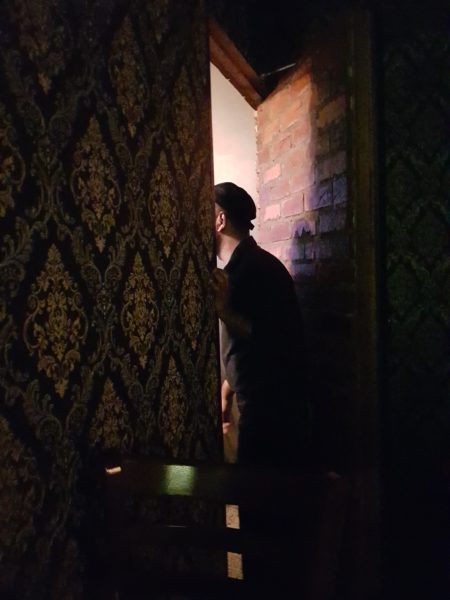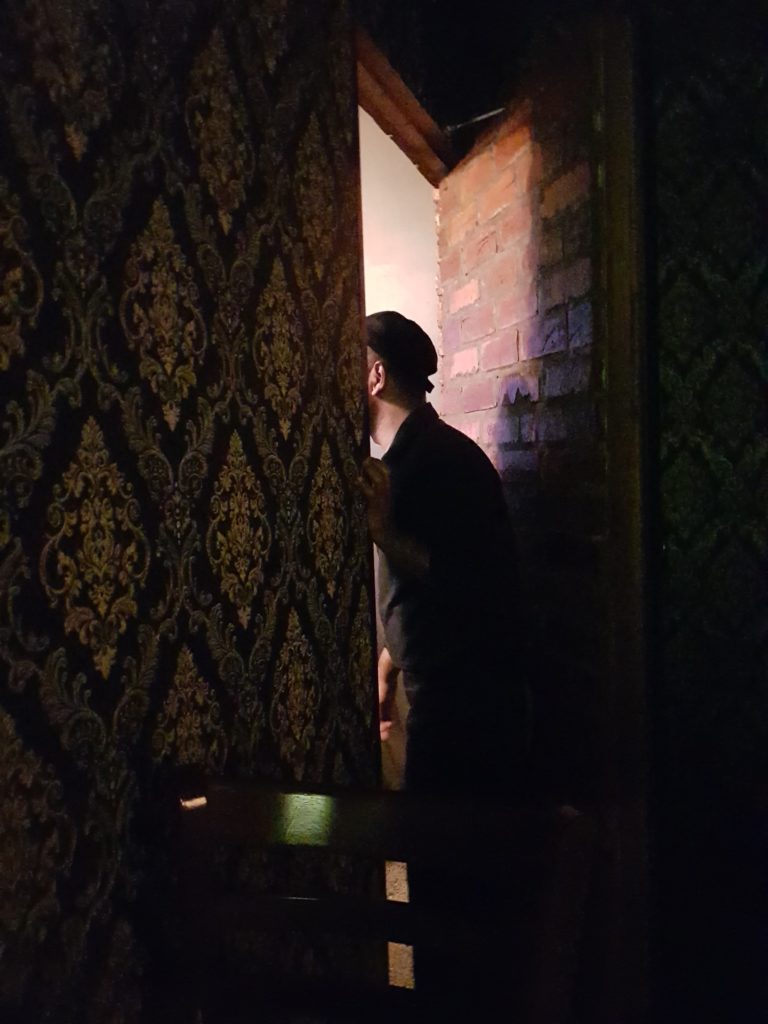 Here's what the other side of the door looks like. It's also pretty dark inside the cafe itself.
The workers here do not use their real names. Instead, if you look at their name tags, you'll notice names of superheroes like Tony Stark and Clark Kent being used!
It's an interesting concept.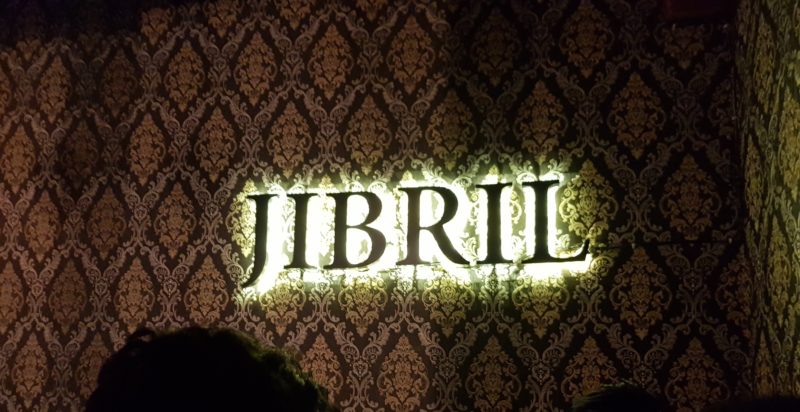 We sat near the door, which is probably the darkest place in the room.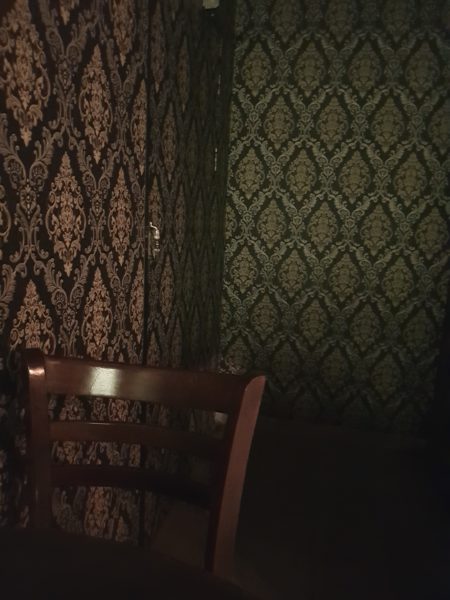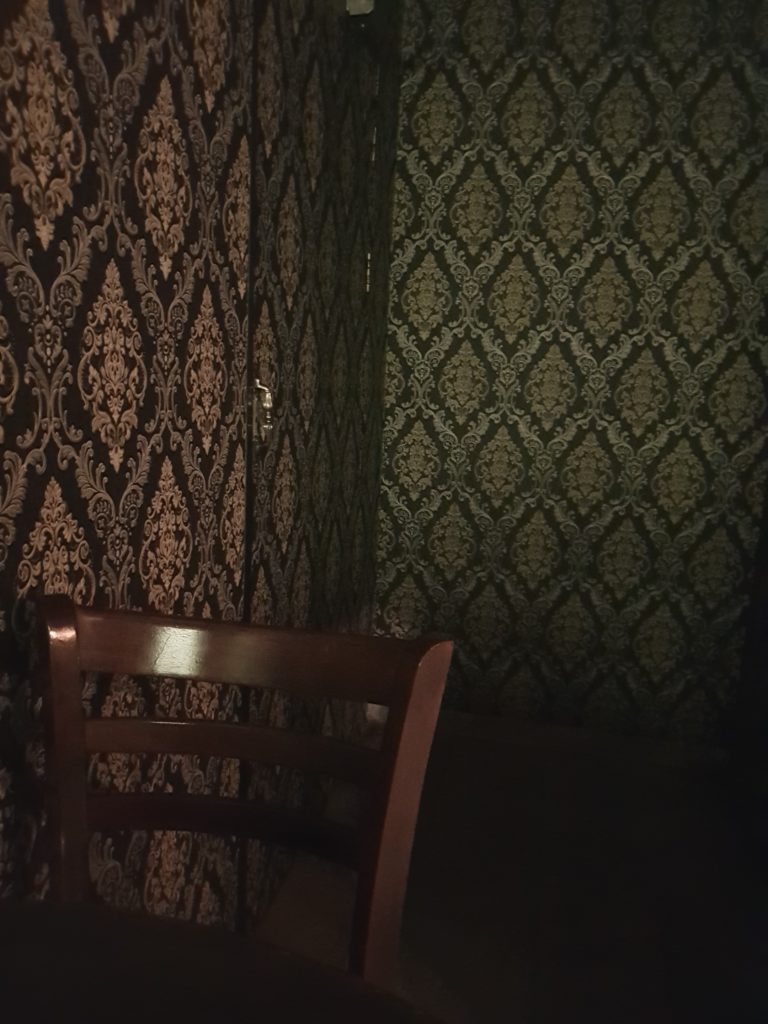 Yeap, we sat here!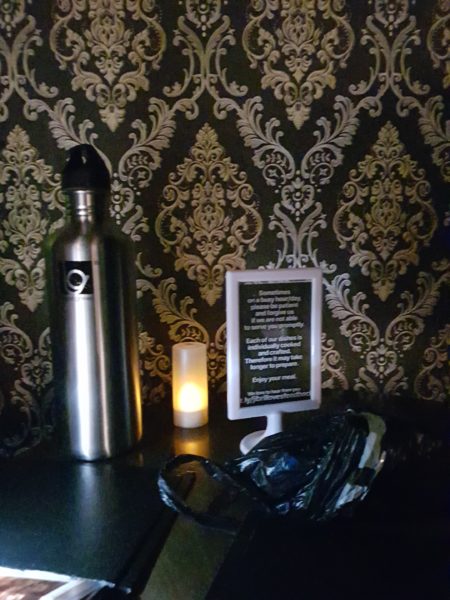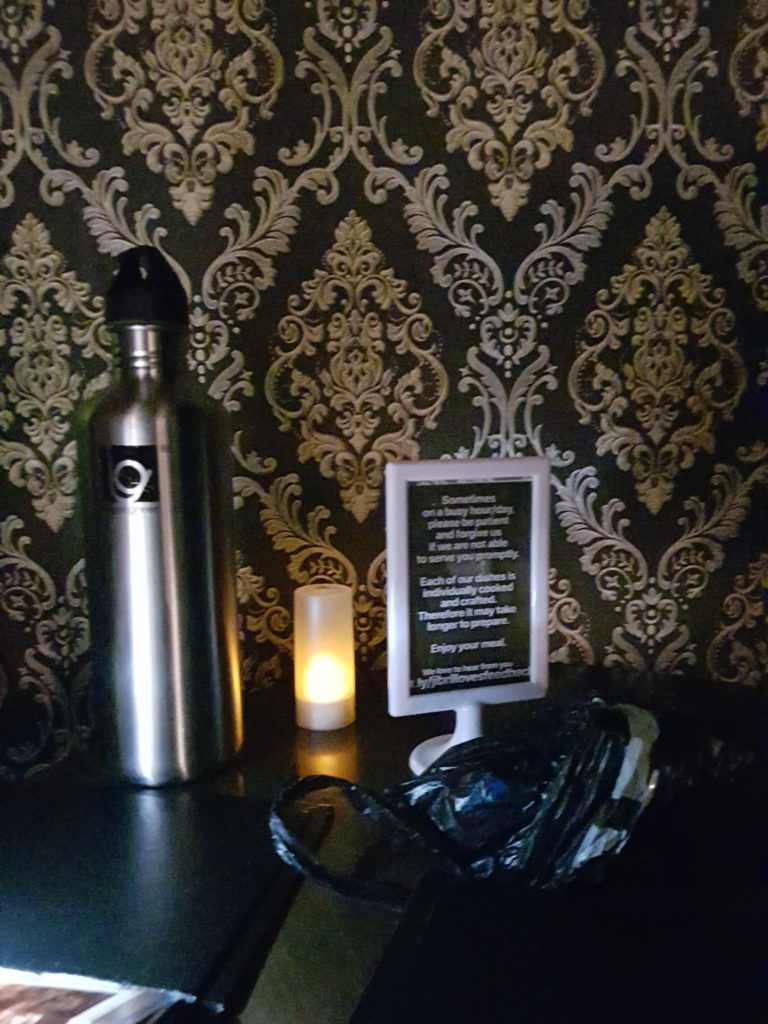 This cafe is pretty popular and has lots of people swarming in and out rather often.
Most people actually come here for a certain food, which will be revealed below.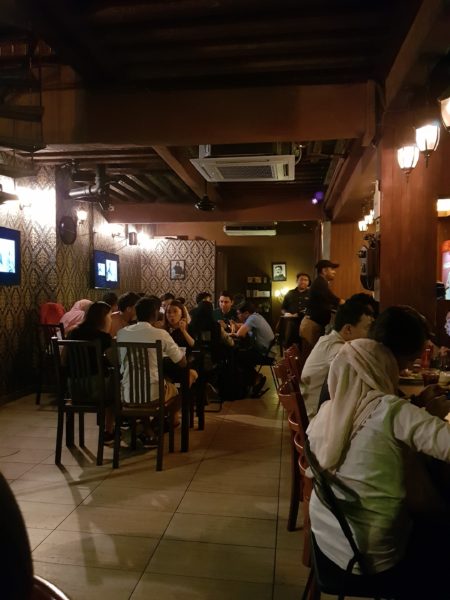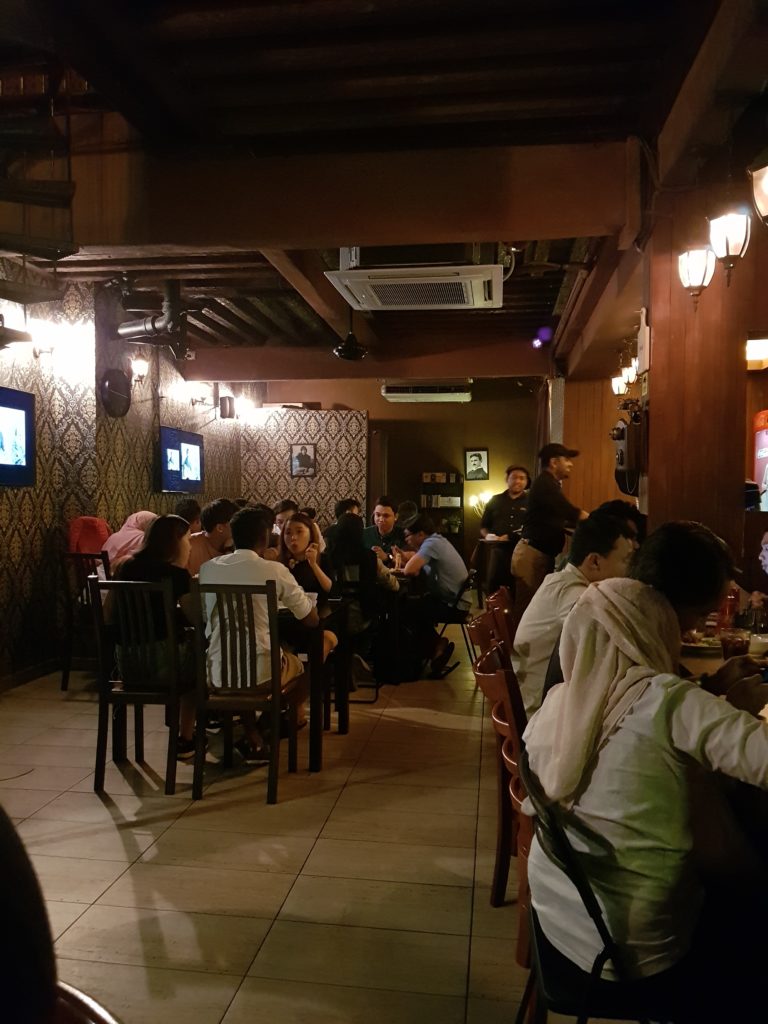 This is the layout of the place. It's brighter elsewhere, just not the entrance.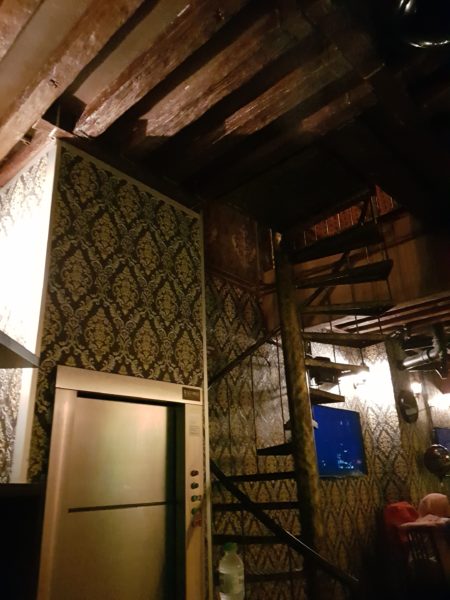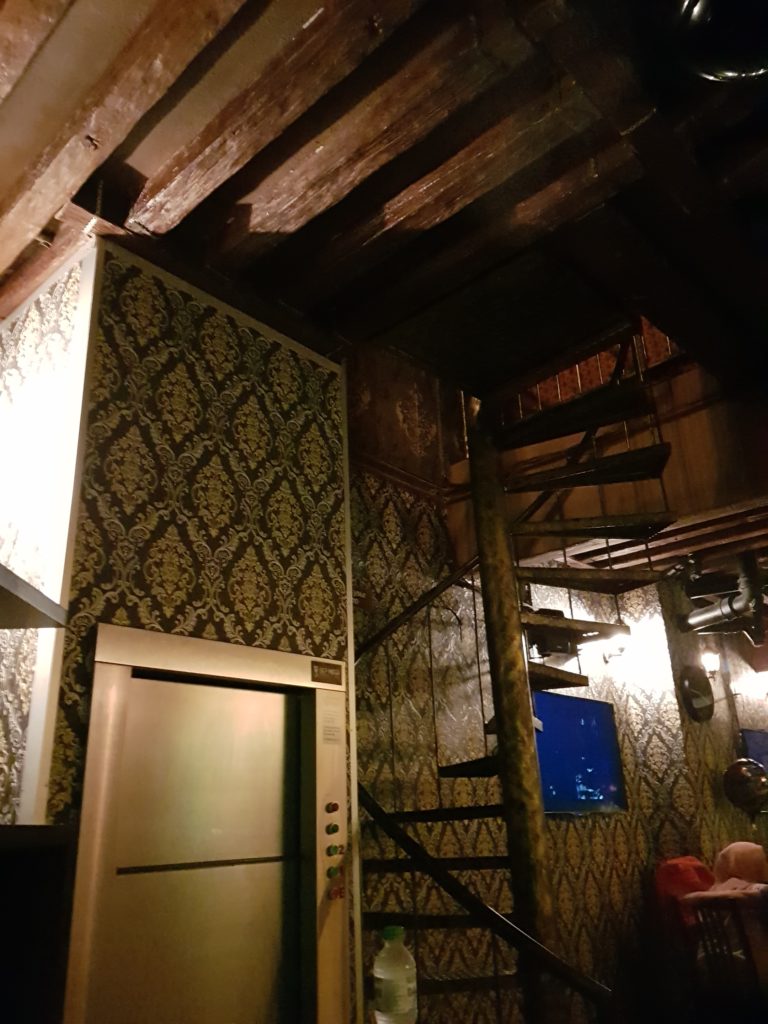 You can also sit upstairs if you want to.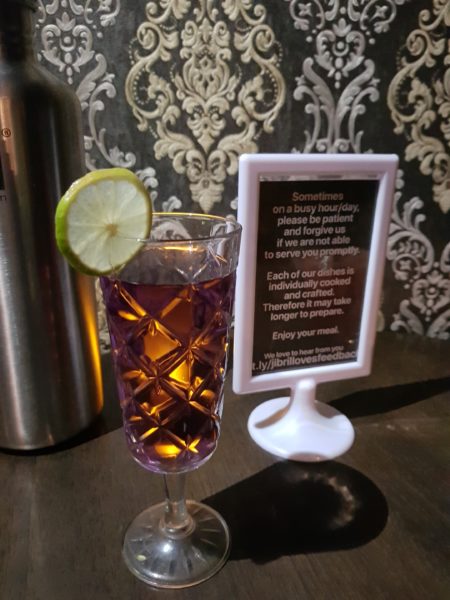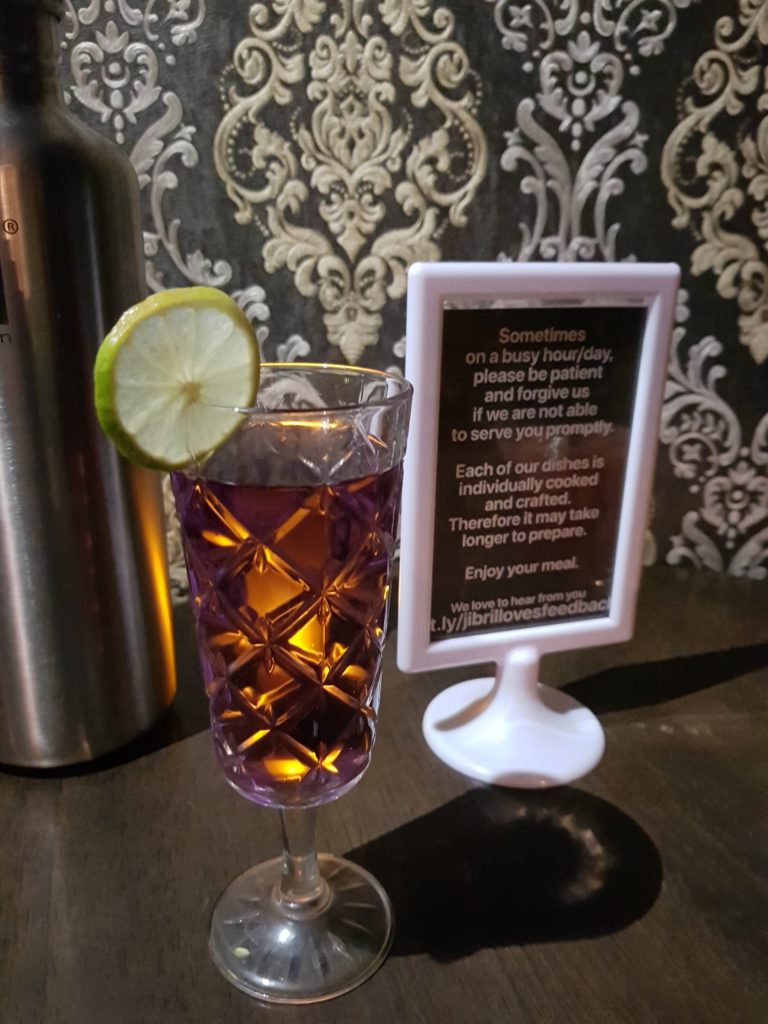 They also have pretty unique drinks here. This is actually raspberry mocktail (non-alcoholic) and is called the Cleopatra. The drinks here do not contain alcohol but they sell cigars here.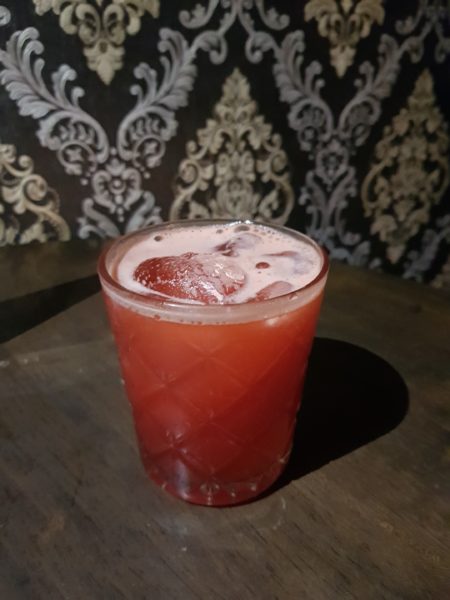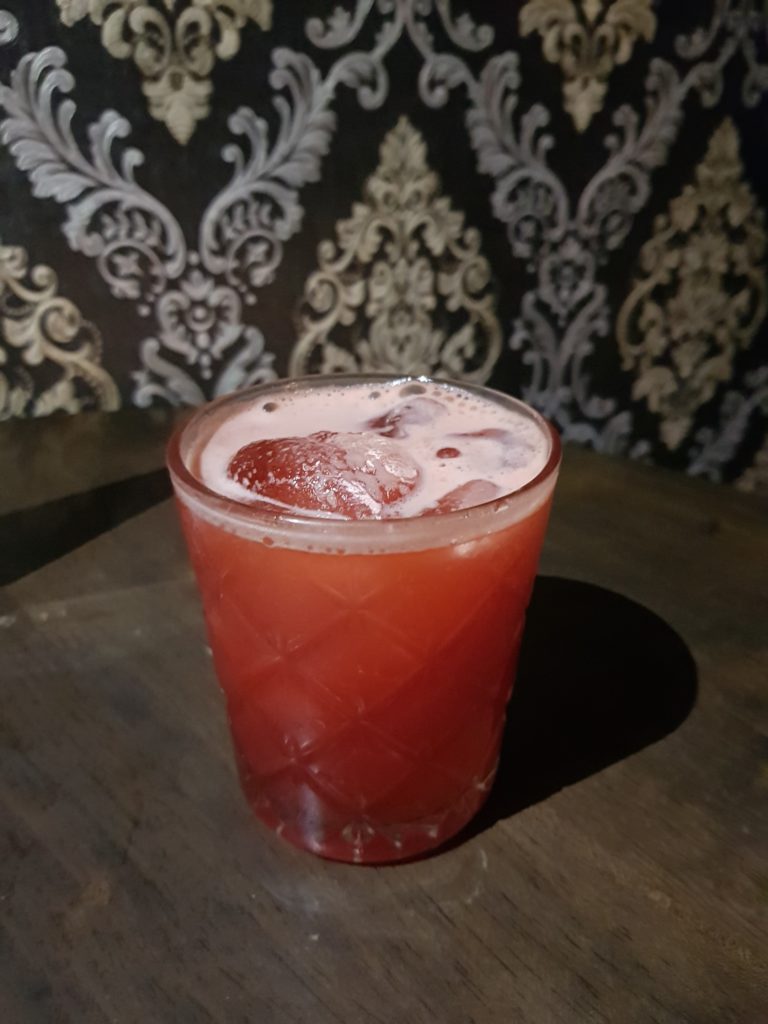 Also another mocktail, and this one is called Newton. It contains apple, grenadine and gingembre. Personally, I thought it tasted a little like watermelon.
Next up is another rather unique drink, and it's the Gandhi.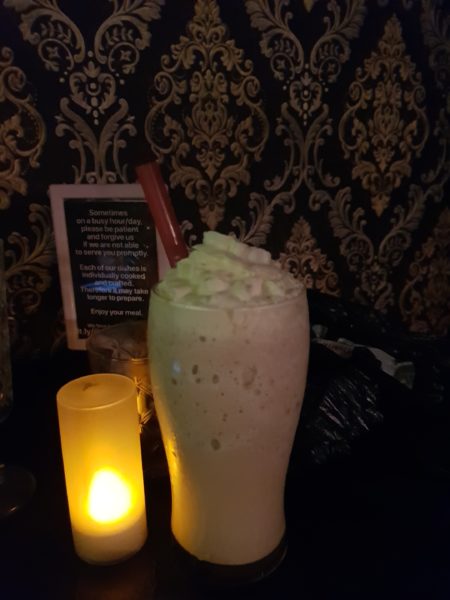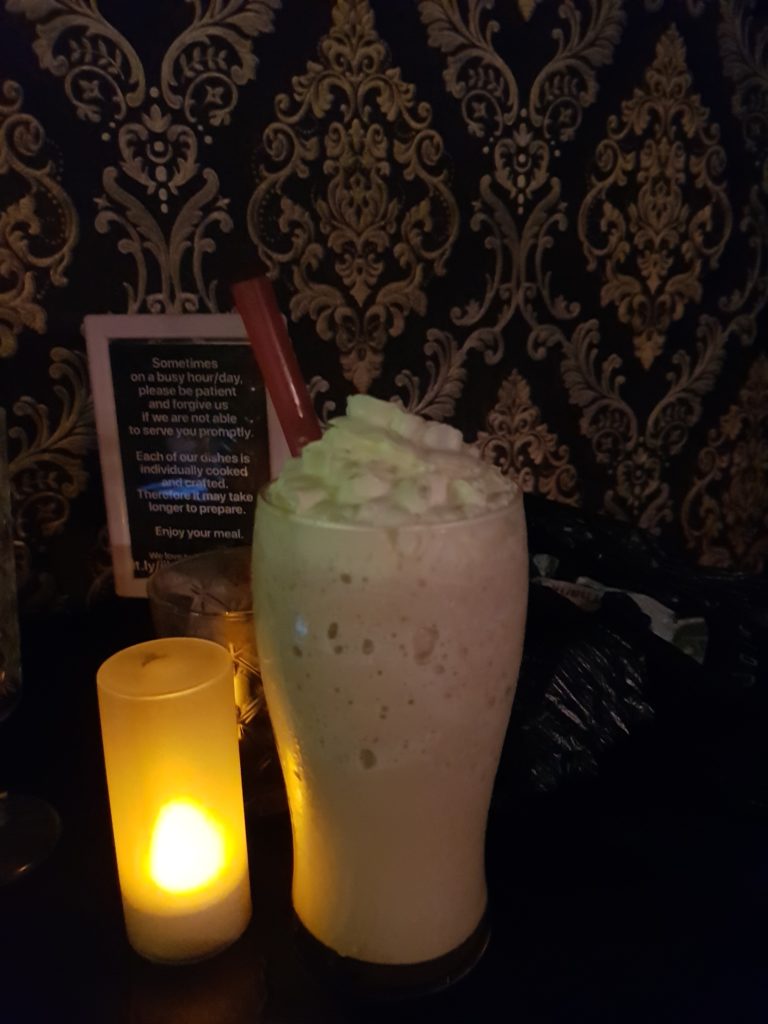 The Gandhi contains teh tarik, gula melaka and lychee. Definitely a weird combination and you can taste different elements when you drink it.
I didn't try the Potter which is apparently butter beer (non-alcoholic) but it is recommended too. Here's their full menu.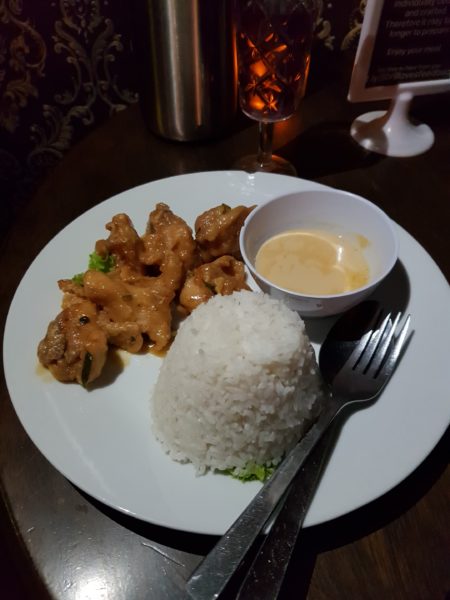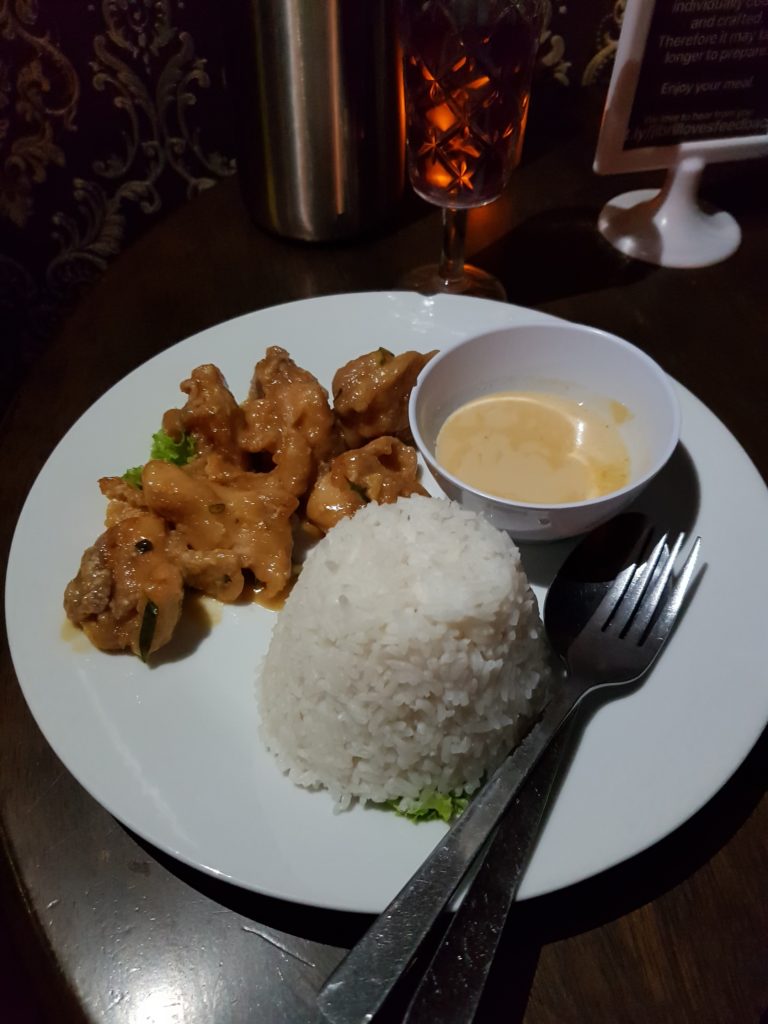 This is what most people come here for; their signature salted egg chicken with butter sauce and rice.
The flavors were really good and it's a must-try if you're ever at Jibril Cafe.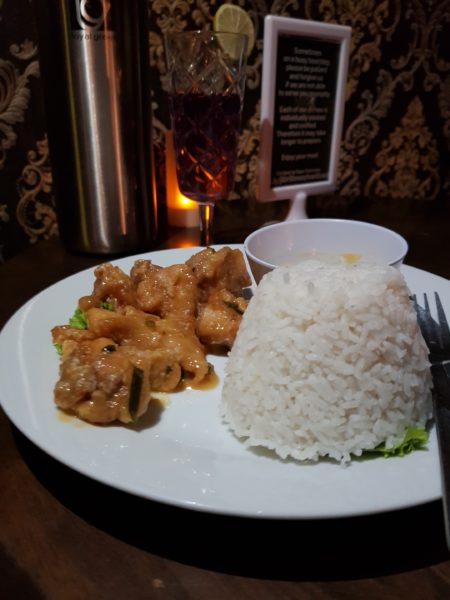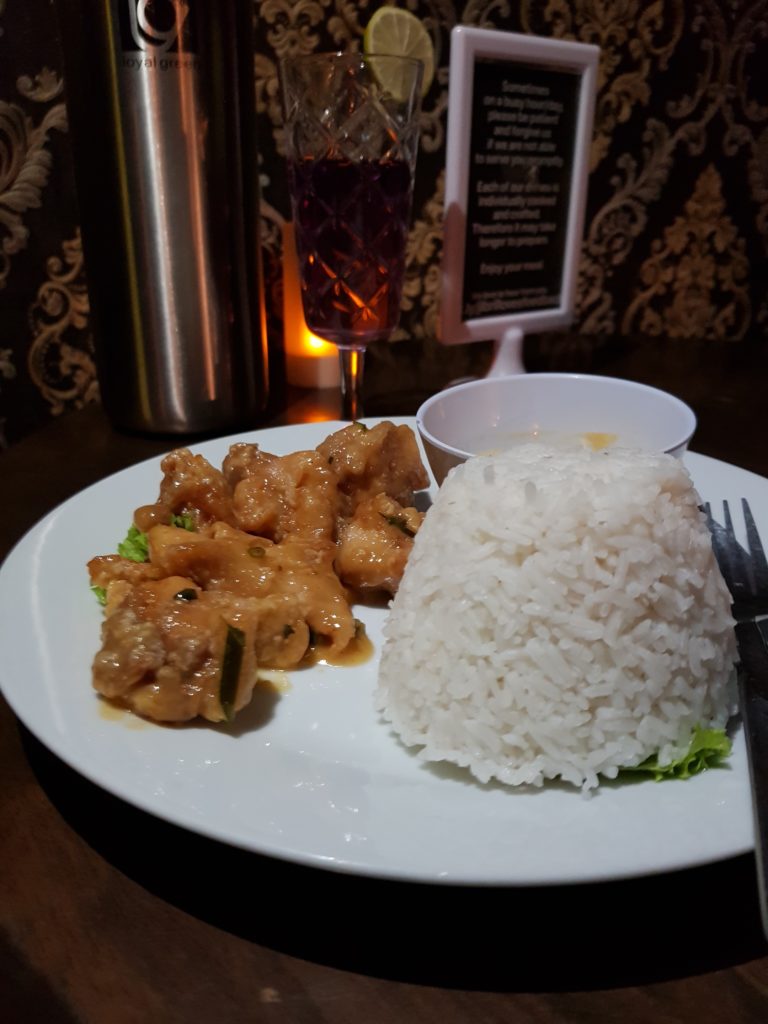 Overall, Jibril is a good hangout spot if you're in SS 15 (KL). The food and drinks are great and the concept is pretty interesting for a first-timer.
---
Related articles:
The Stolen Cup Cafe (Jonker Street Malacca) Review
Inaho Sushi @ Sky Park One City Mall
Din Tai Fung Pavilion Kuala Lumpur Review – Ordinary Reviews
Genting Highlands – What To Eat?