Jefferson Trade Center is a main mission in The Division 2 early on in the game.
Your task is to reactivate the ISAC node and rescue an Agent Espinoza from the group called the Coyote.
Here's a walkthrough of Jefferson Trade Center in The Division 2.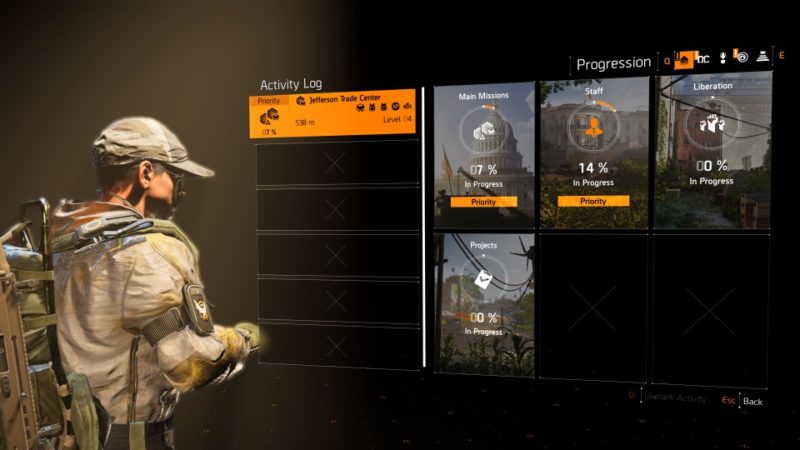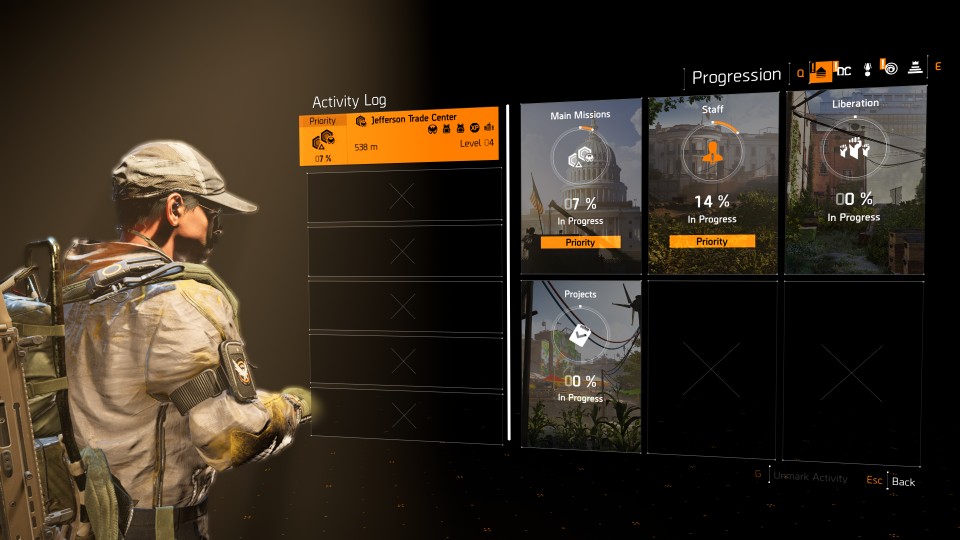 This mission is recommended for those level 4 and above.
The Jefferson Trade Center is located south of Downtown East.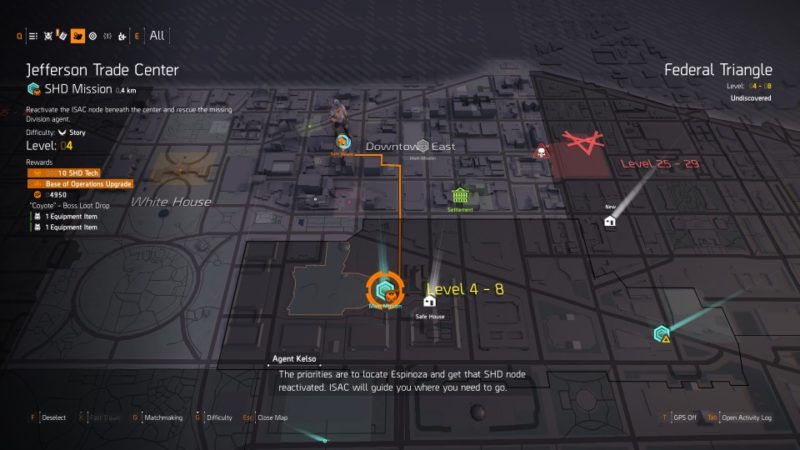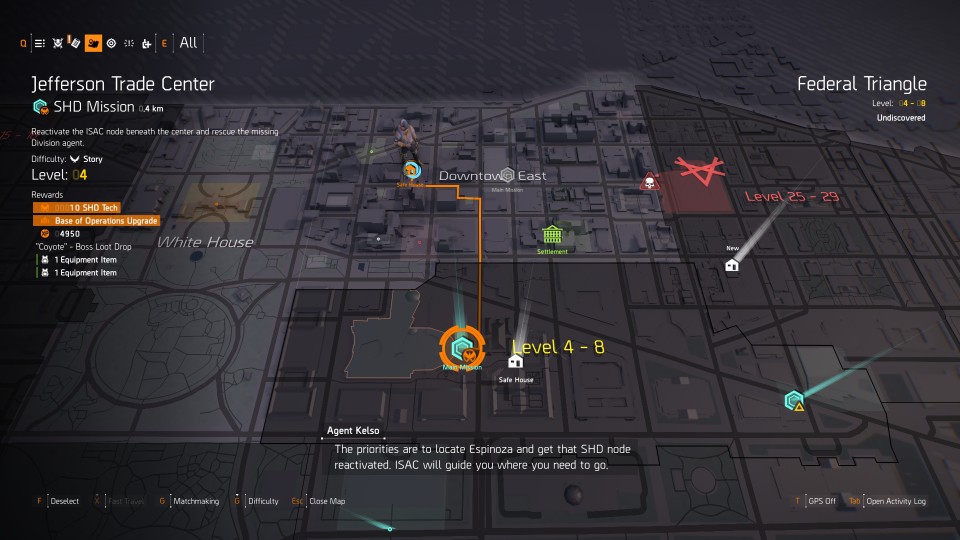 Get to the trade center
To begin the mission, get to the trade center.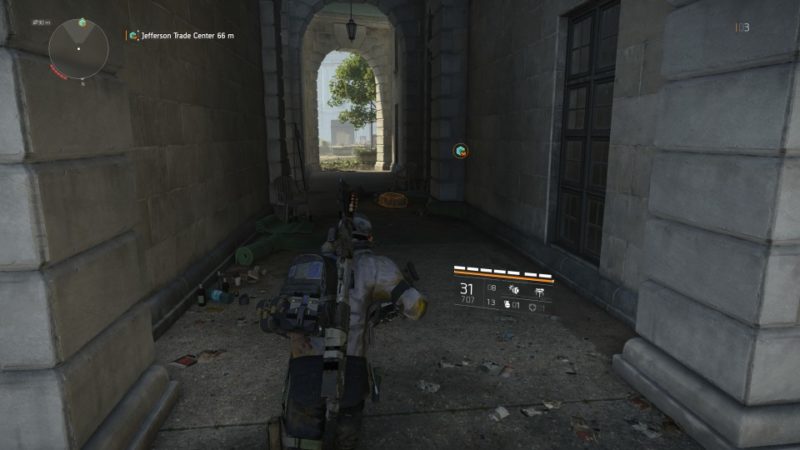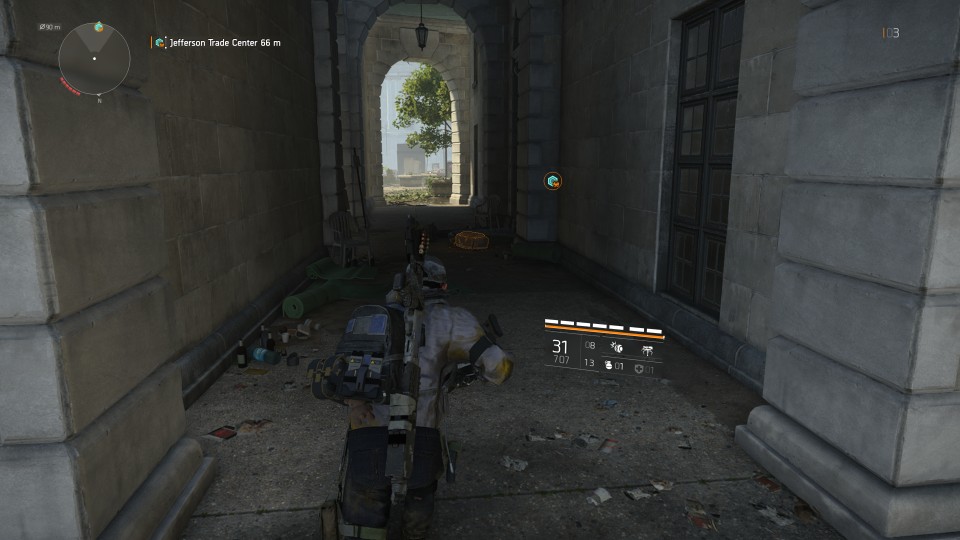 Infiltrate the Jefferson Trade Center
The main mission is to reactivate the ISAC node, but there is one agent Espinoza being captured inside.
Now, you need to infiltrate the center.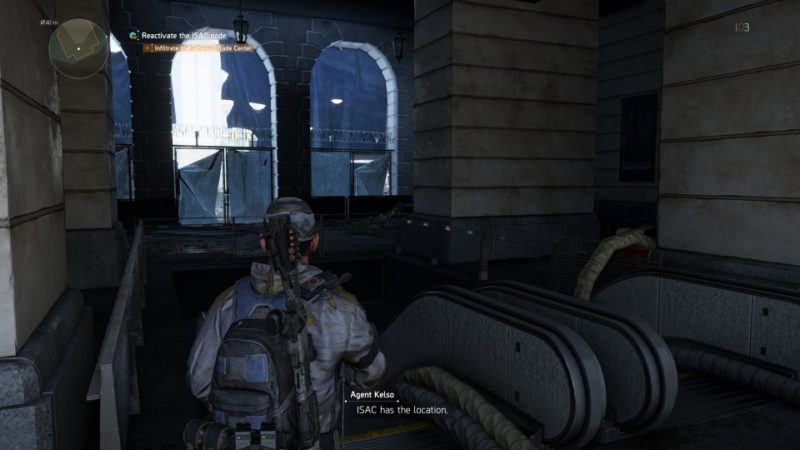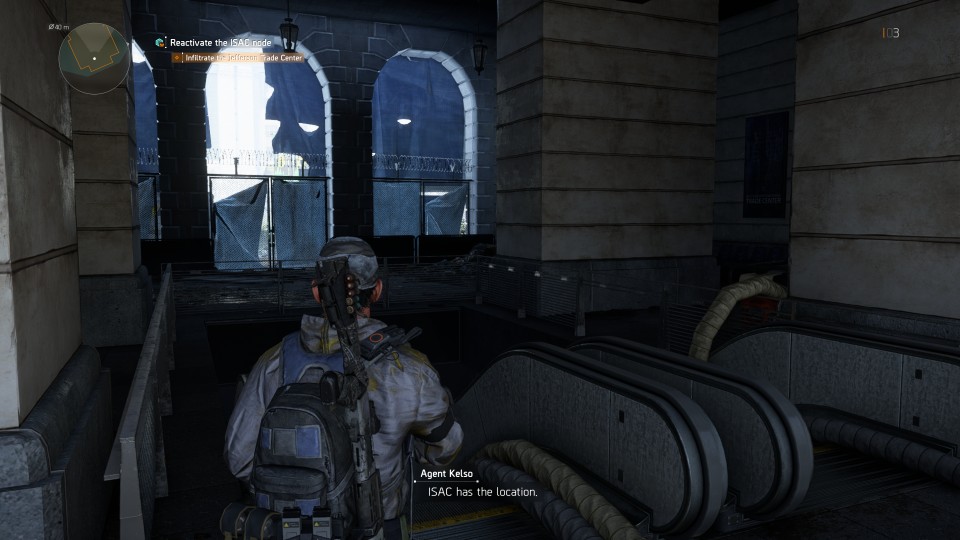 Get down the escalator and you'll reach this area. Kill all of the gunmen inside.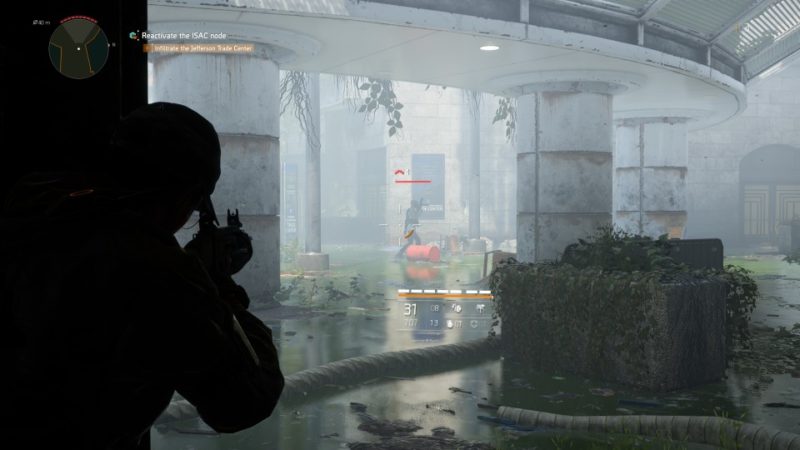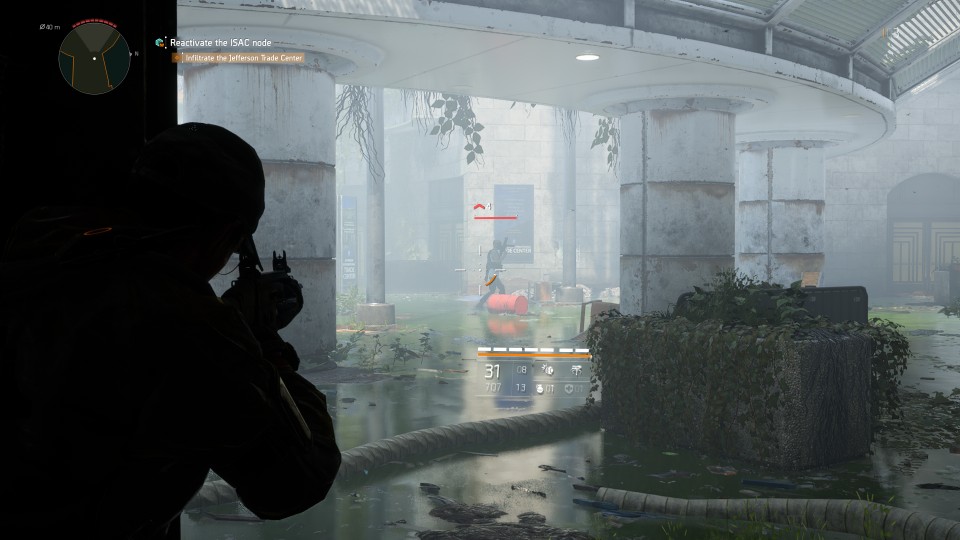 Keep going forward and you'll meet more enemies in here.
Once the area is clear, get to the door.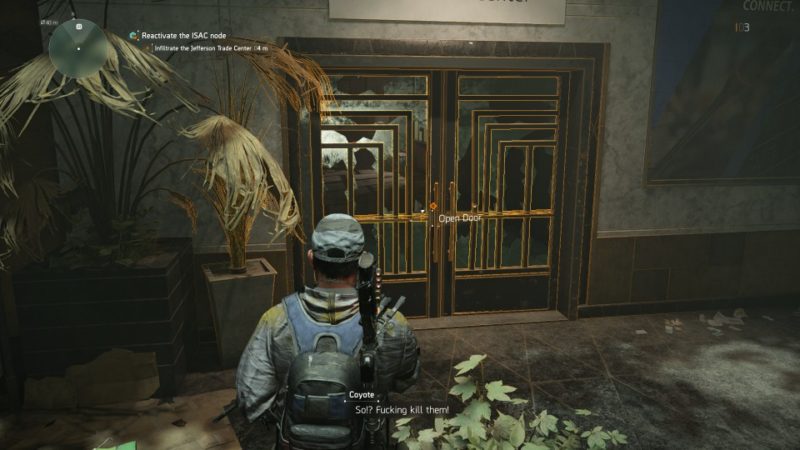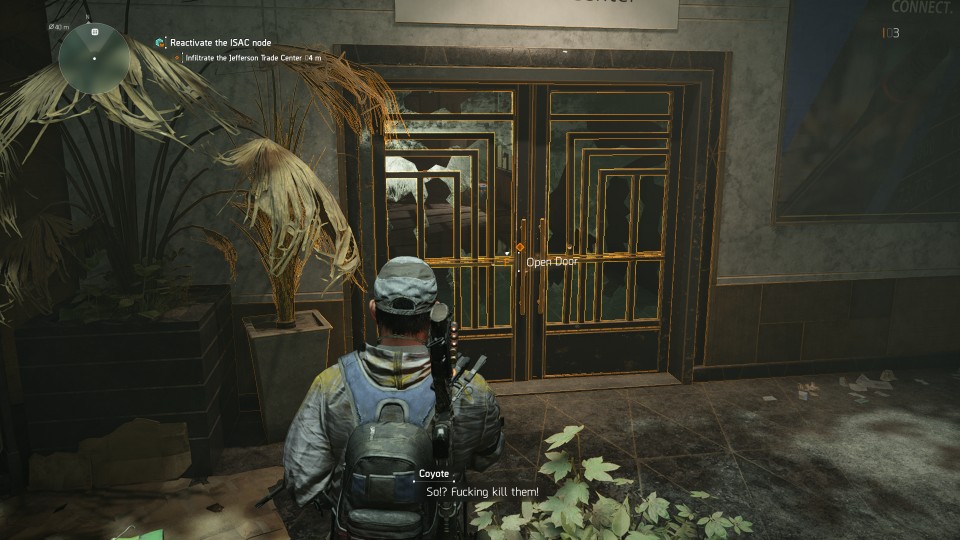 Neutralize the Hyenas
Once you've gone through the door, neutralize all of the Hyenas (gunmen) inside.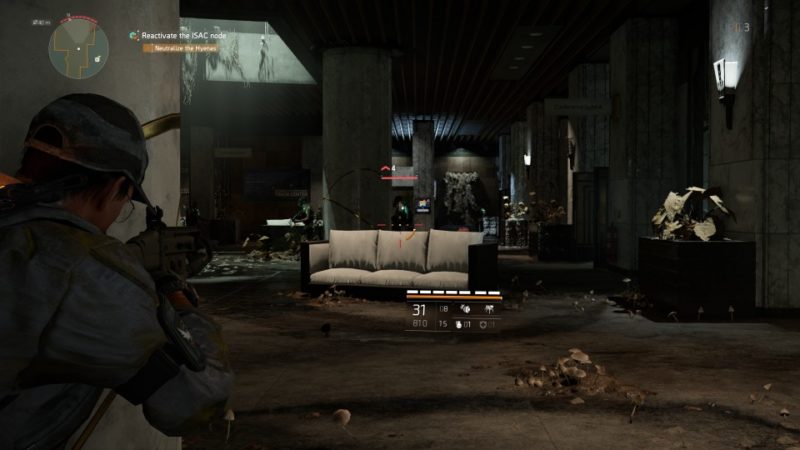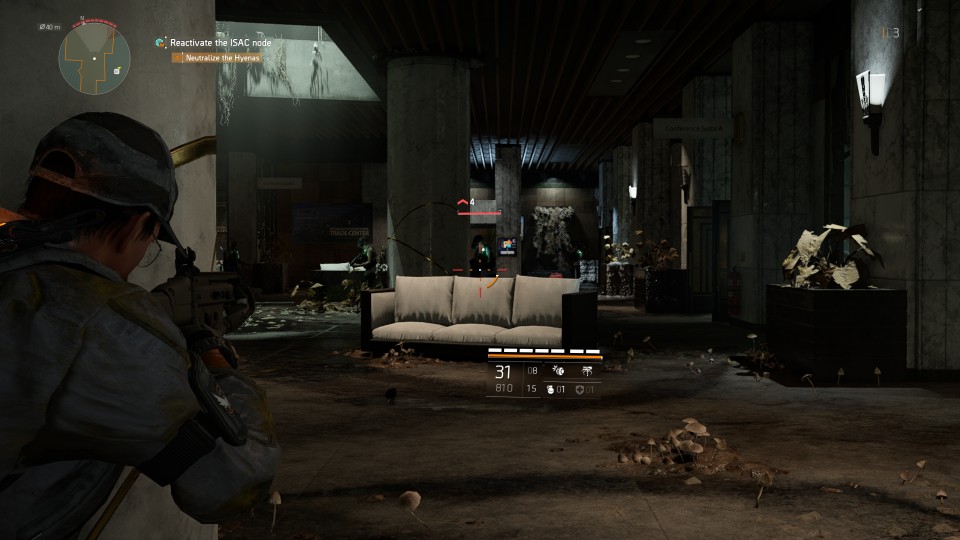 Locate the ISAC node
Now, continue forward to find the ISAC node. Just follow the orange marker.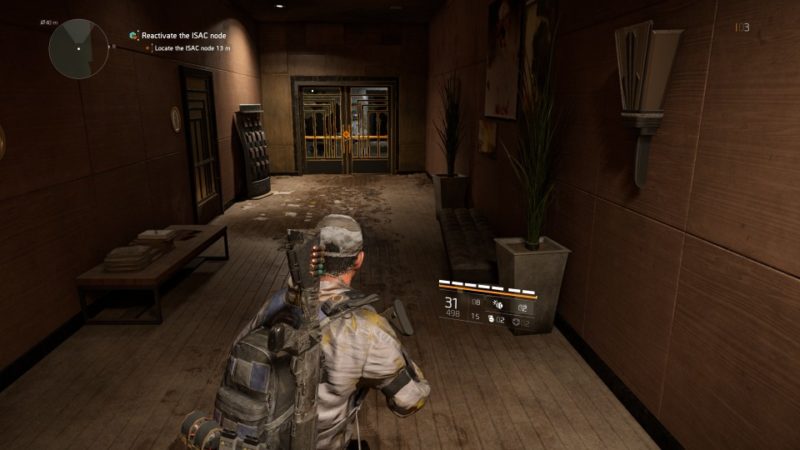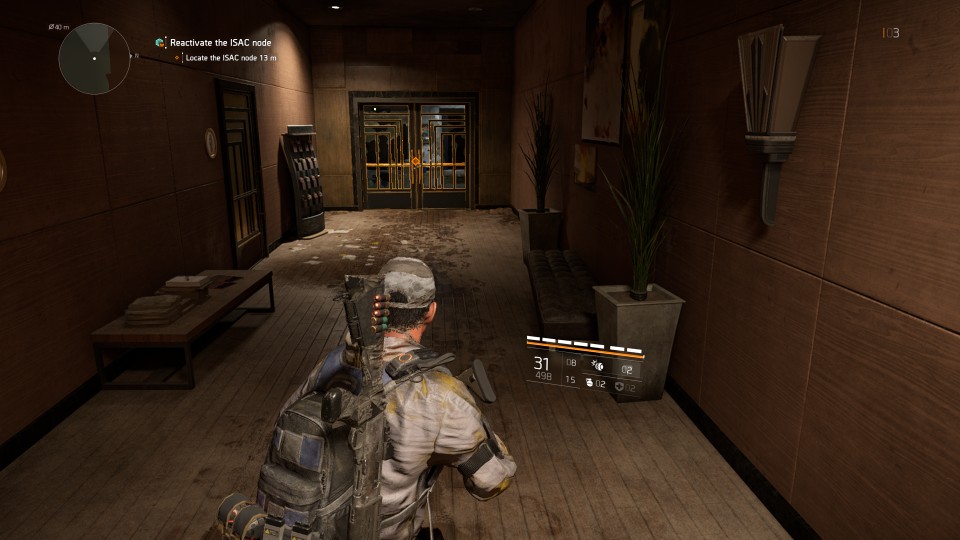 You now have to jump down the elevator shaft. It's the one on the right.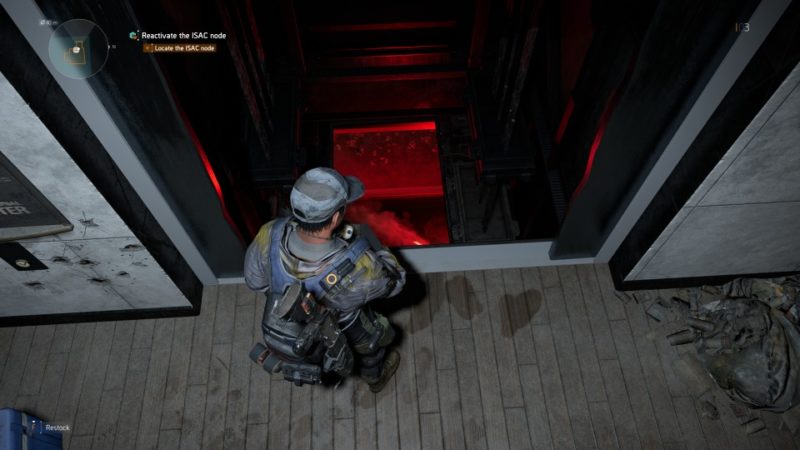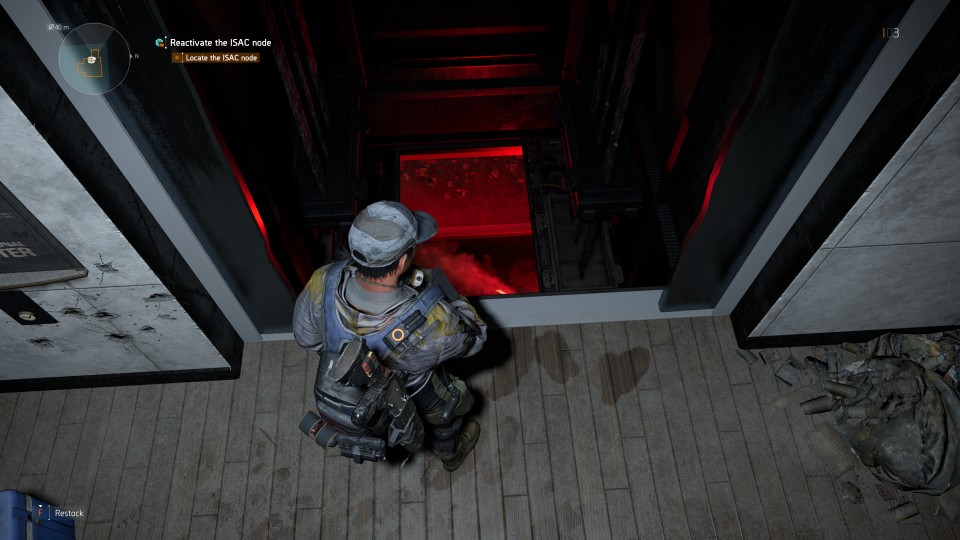 You should then reach a parking lot area. Kill all of the enemies here. They may use remote control car detonators. Shoot those remote cars if you see them.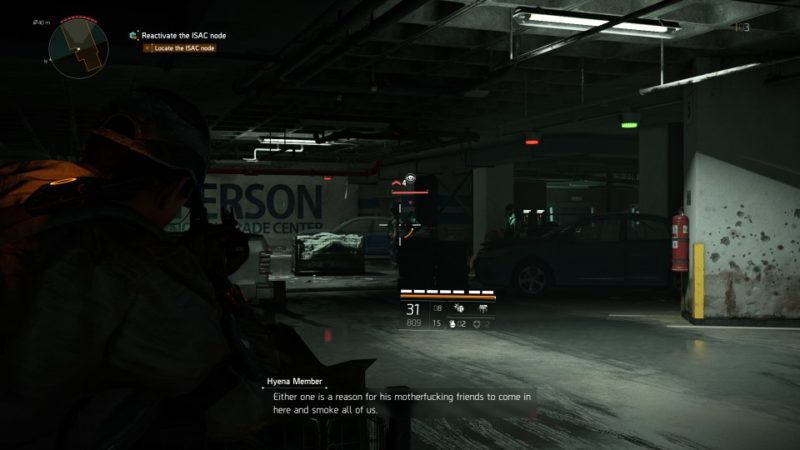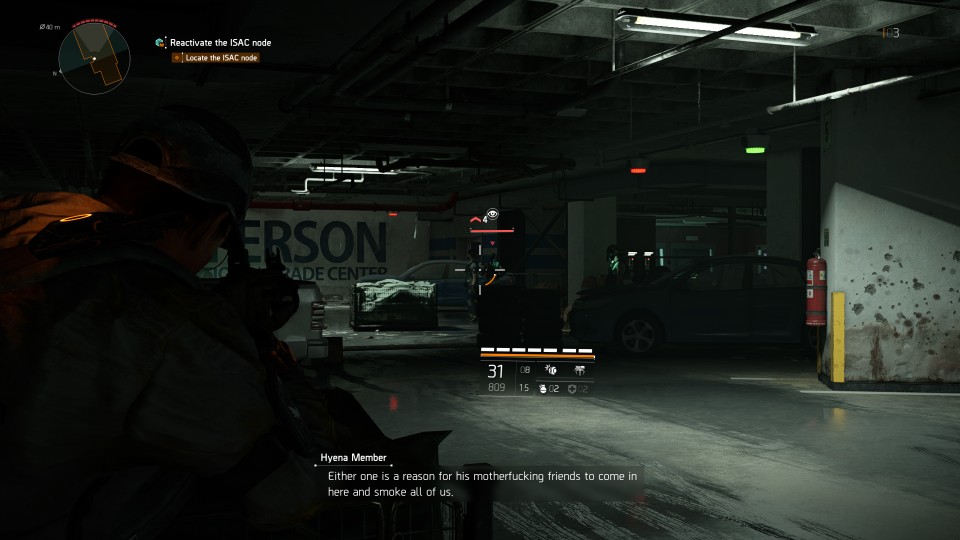 After the parking lot, get towards the door.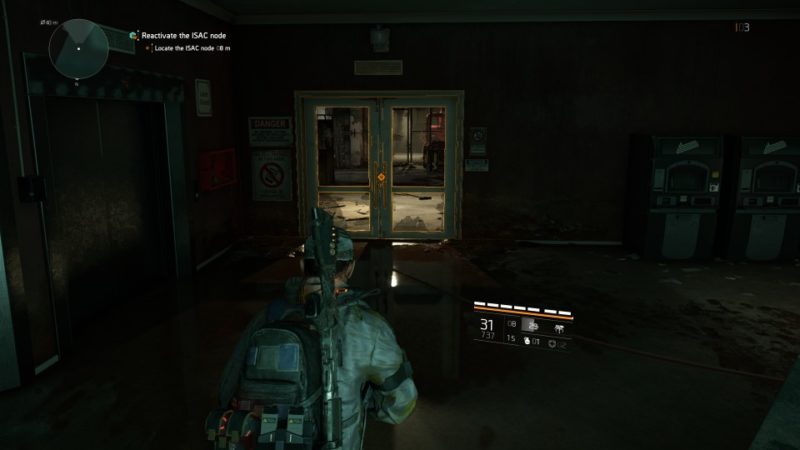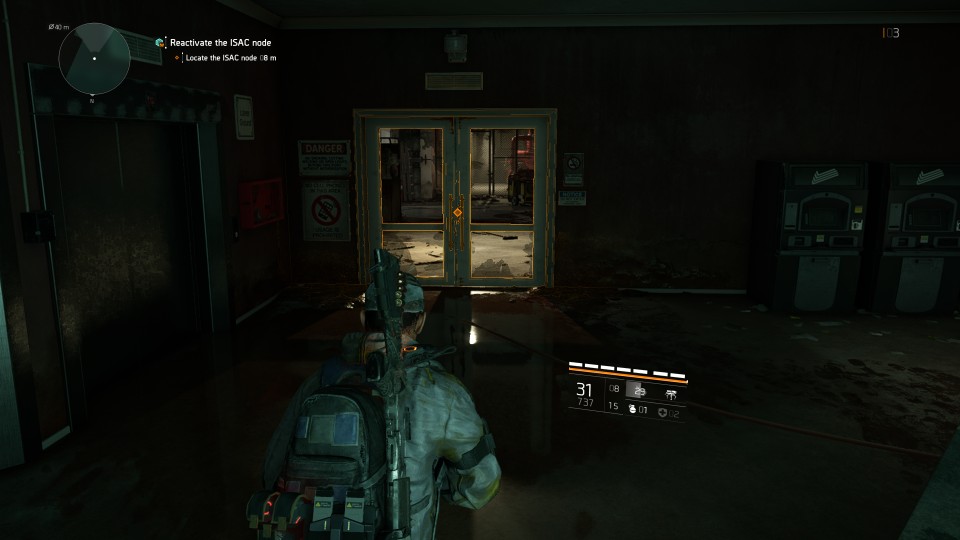 You will now have to go downstairs.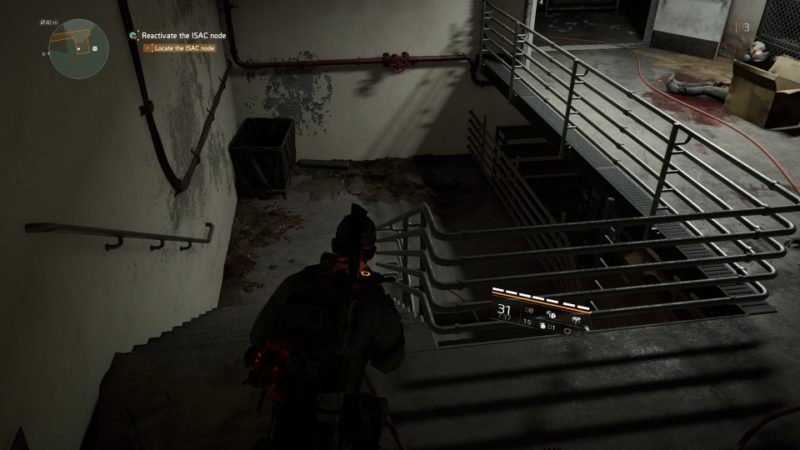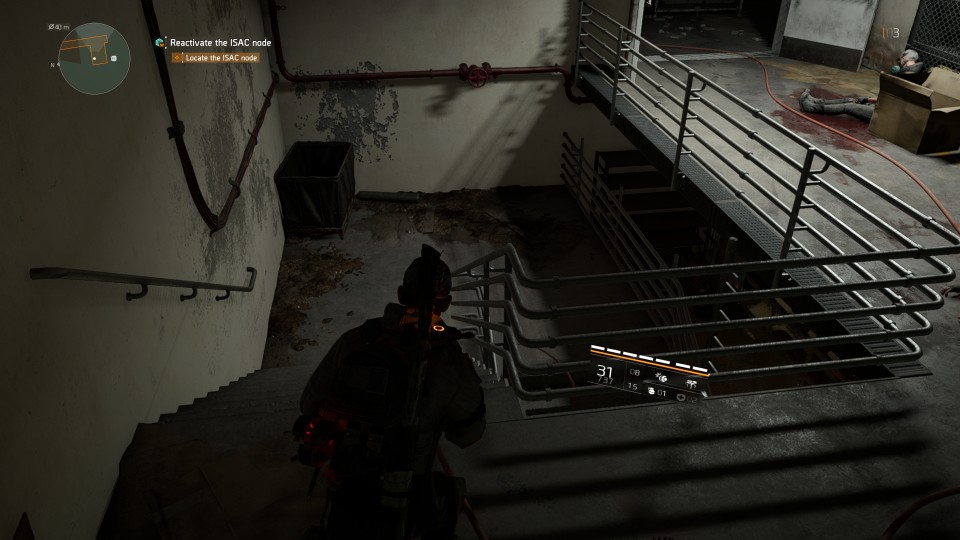 Finally, you should come across this big door. Open the door.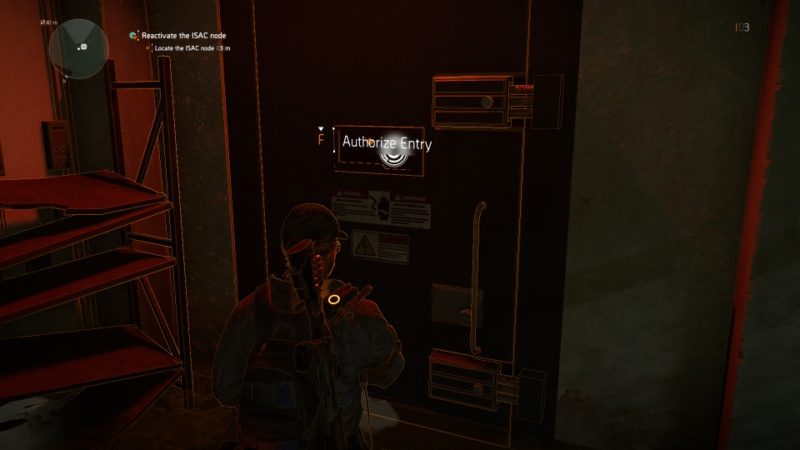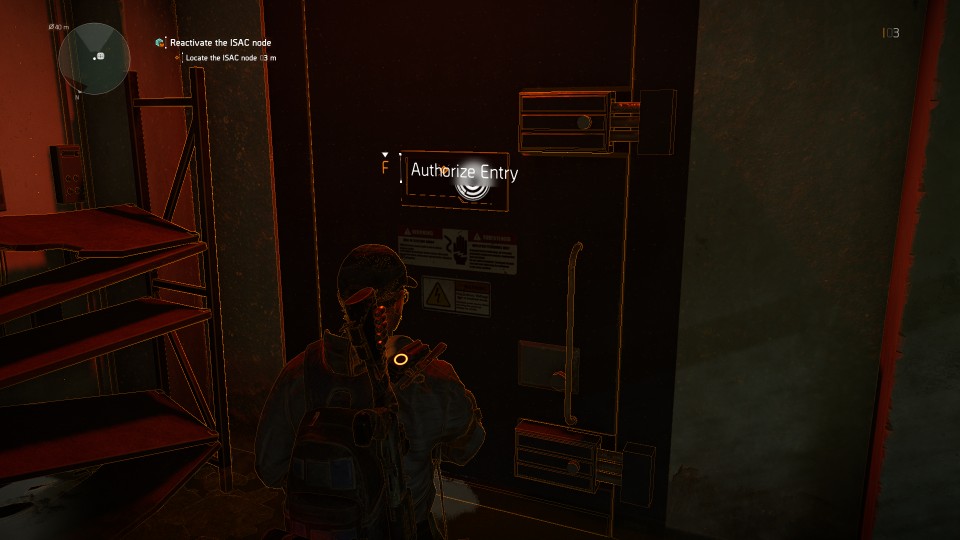 You will then find the terminal here.
Reactivate the ISAC node
Click on interact at the terminal to reactivate the ISAC node.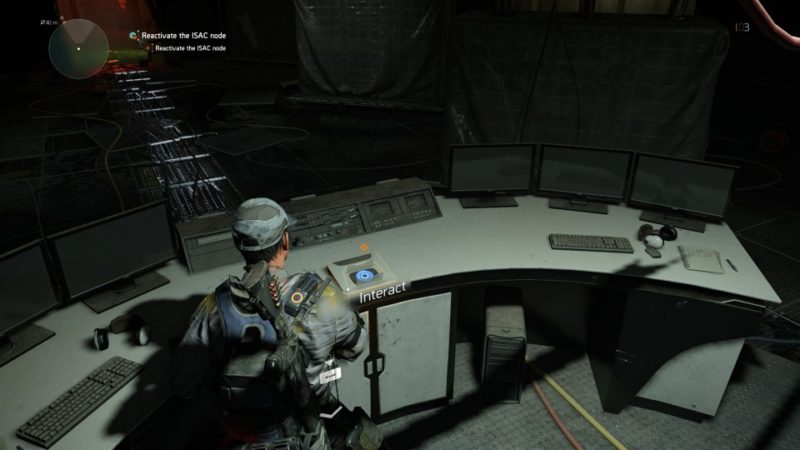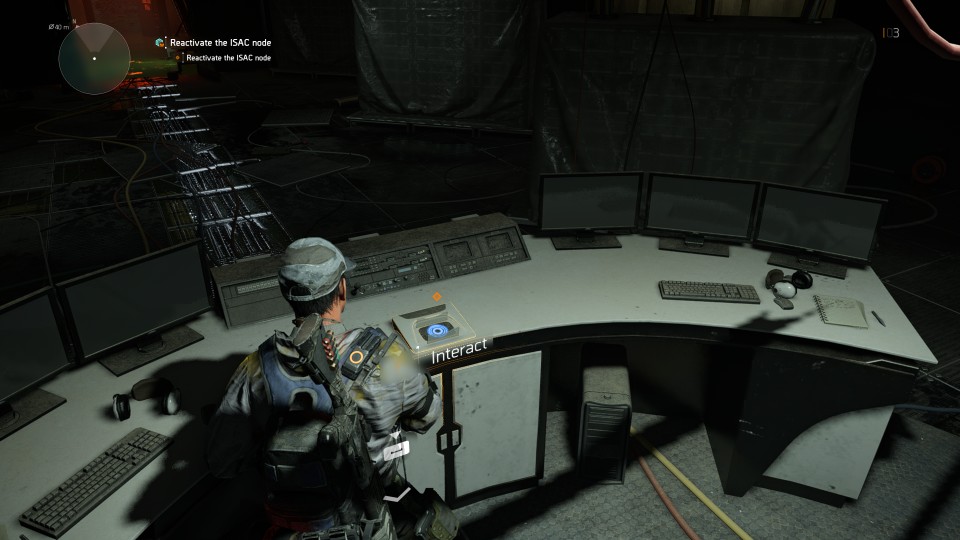 Find Agent Espinoza
You will now learn that an Agent Espinoza has been taken hostage. Get back to the door and open it.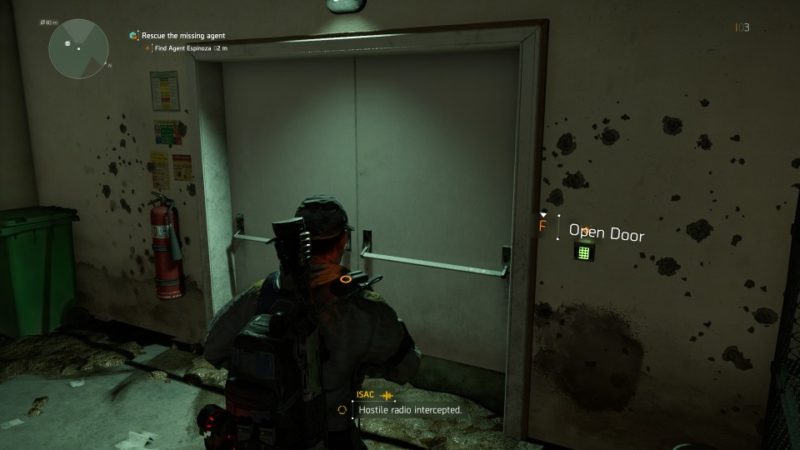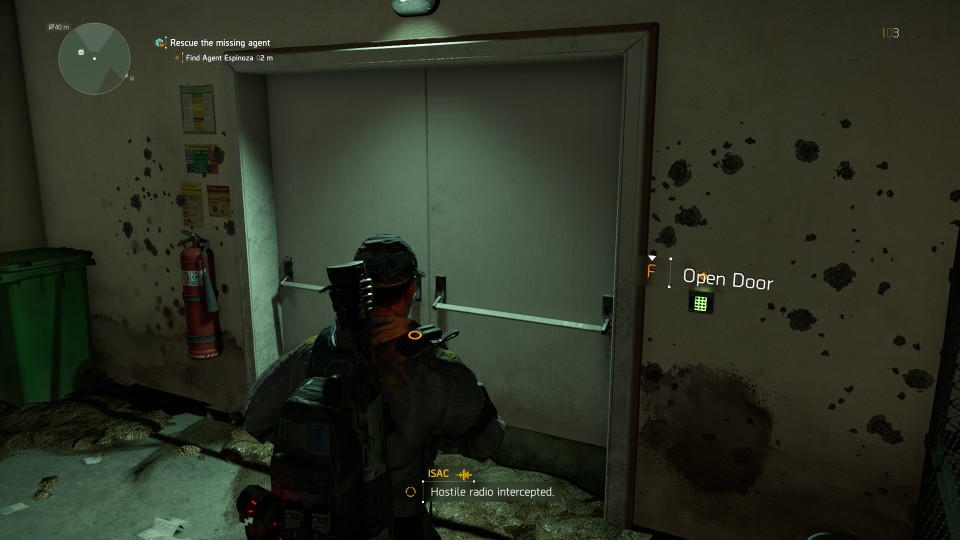 Once again, you'll be at the car park. Kill the enemies.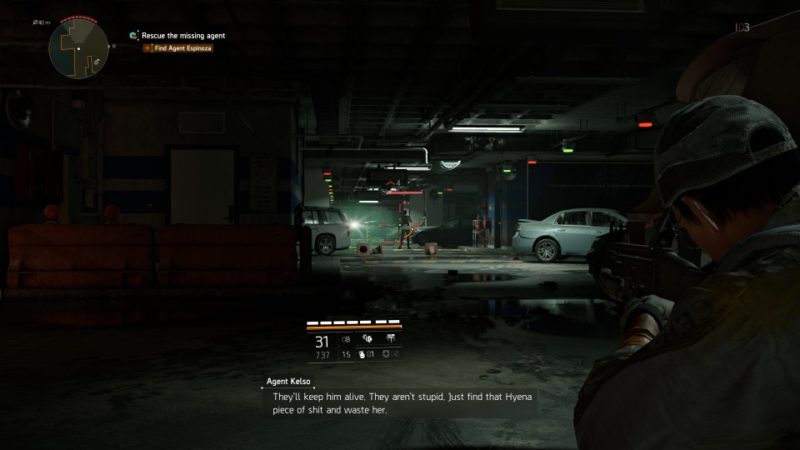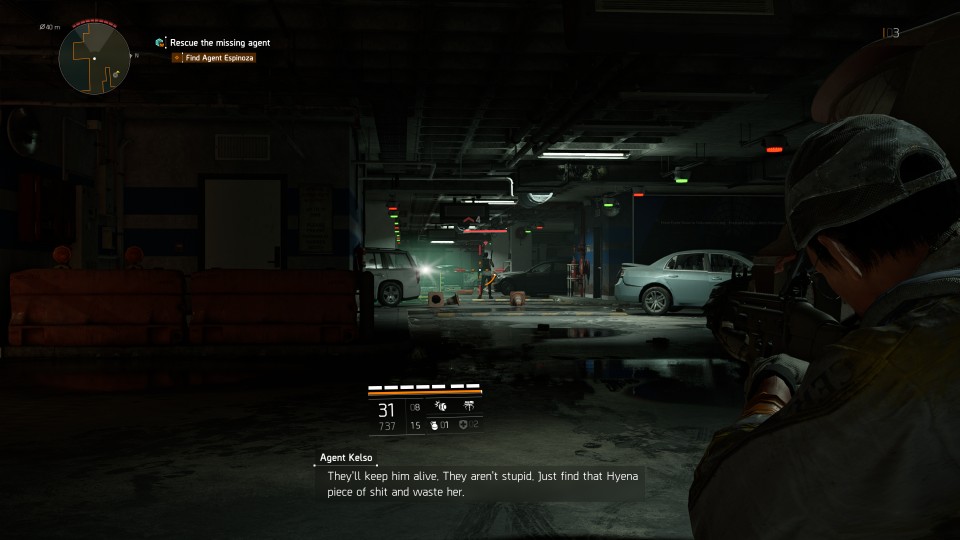 Get to this door (image below).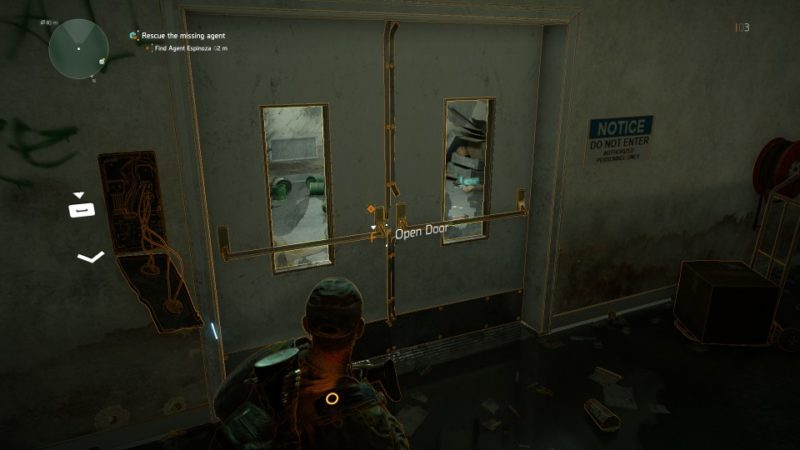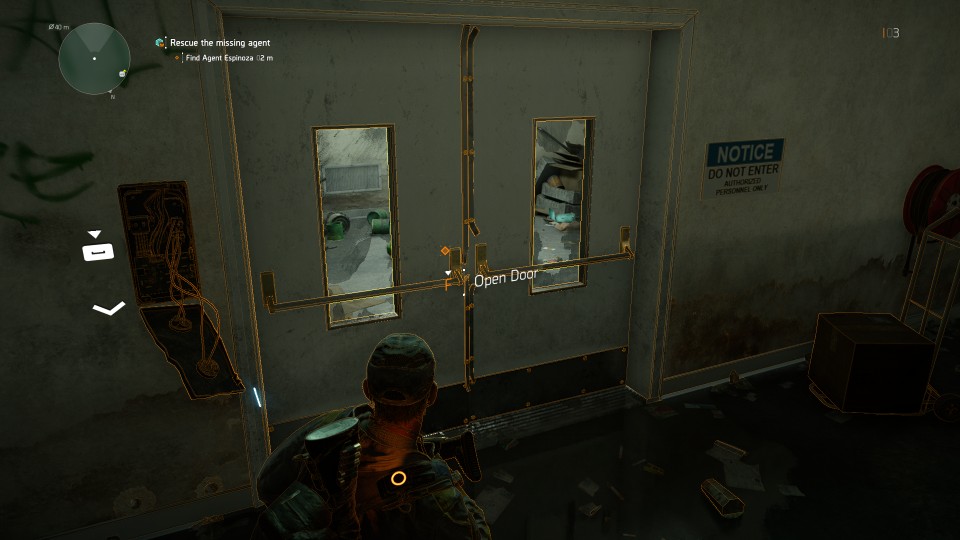 More enemies will be inside. Get rid of them.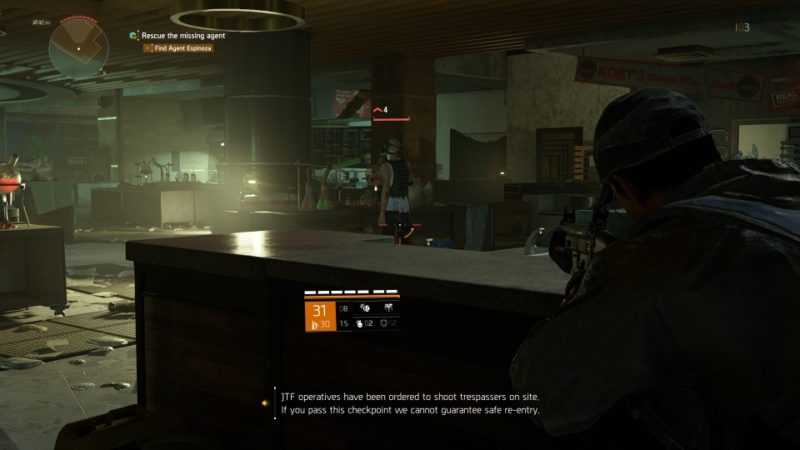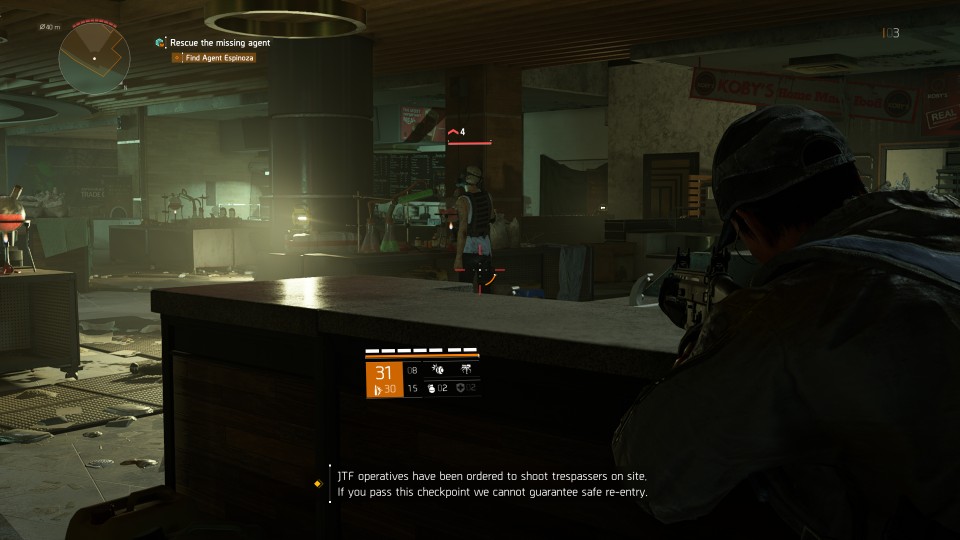 You may want to take cover at the right side of the room, as more enemies will come from the door on the left.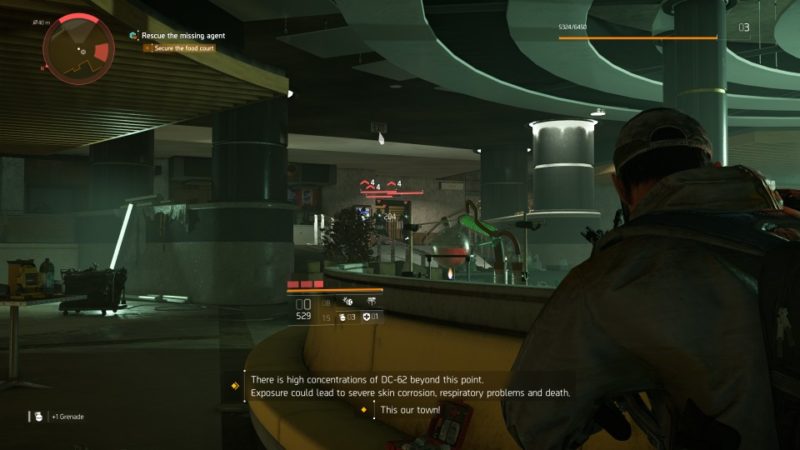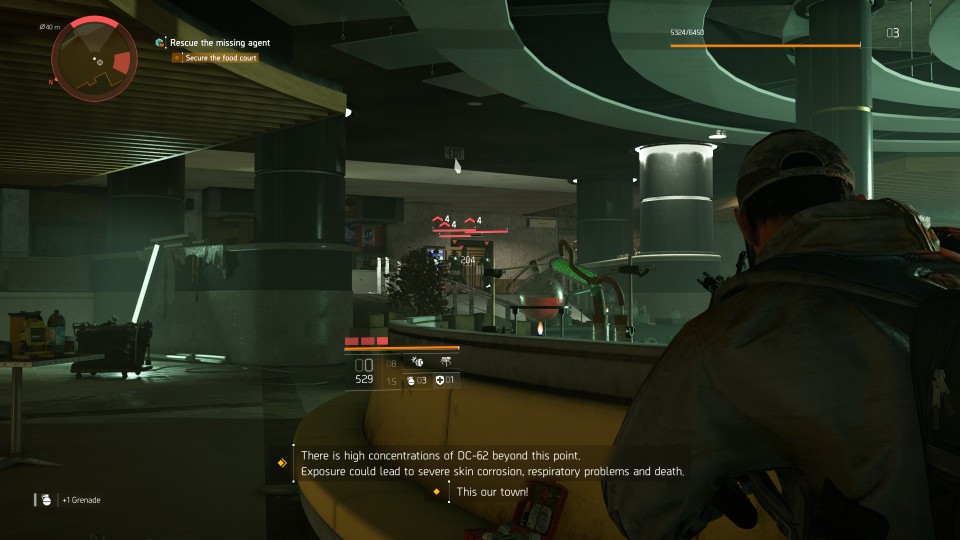 Some enemies are tougher than the rest. It'll take lots of bullets to bring these guys down.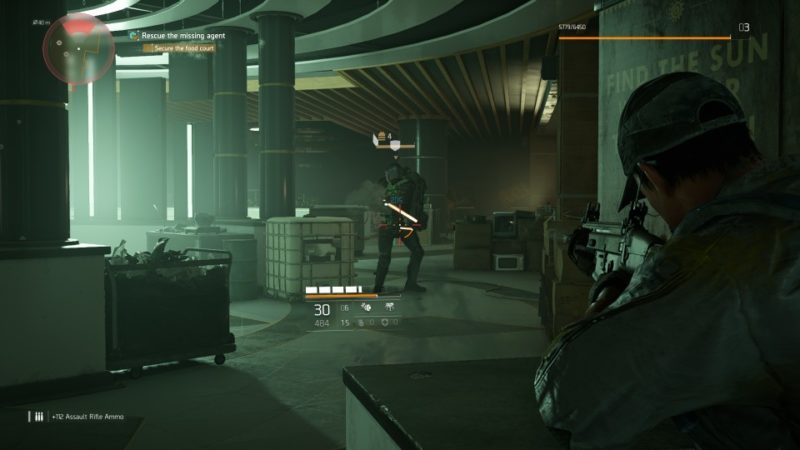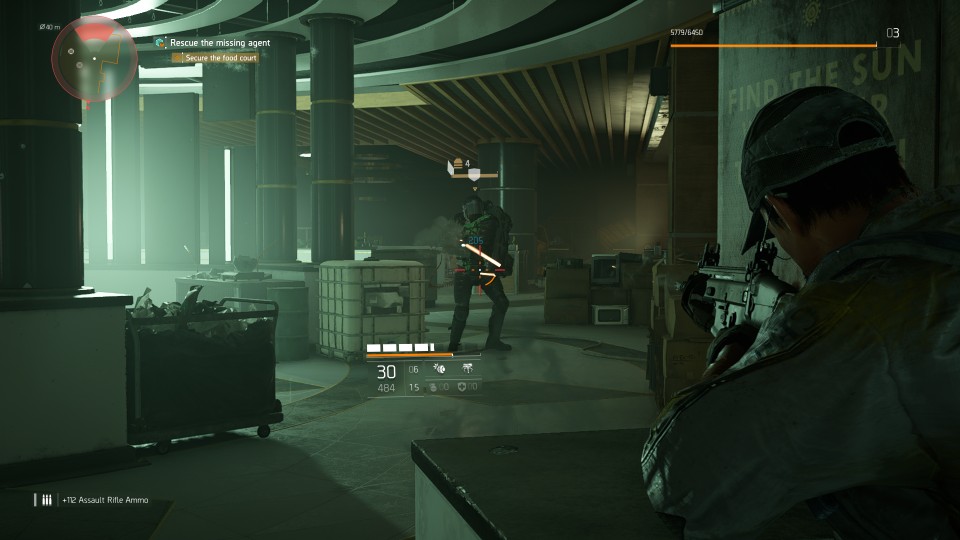 In the same room, you should find gloves in one area.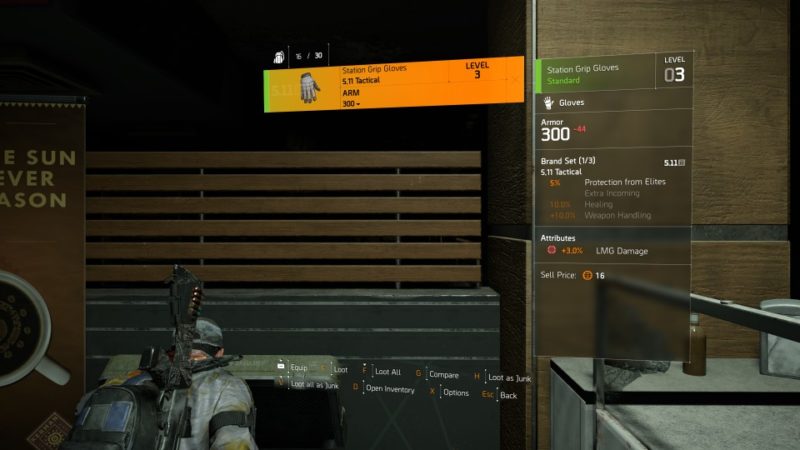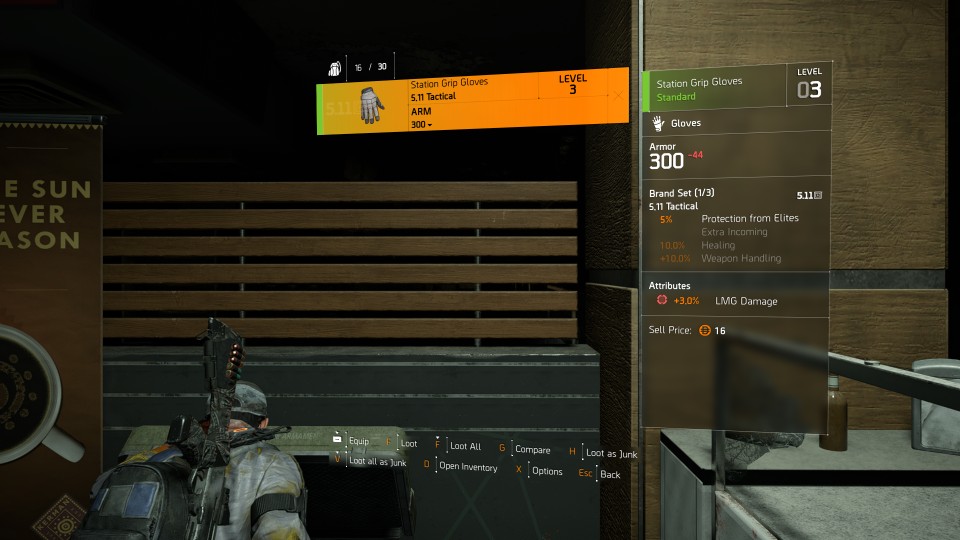 Locate Agent Espinoza
After looting the items, locate Agent Espinoza. Get to this steel grill gate.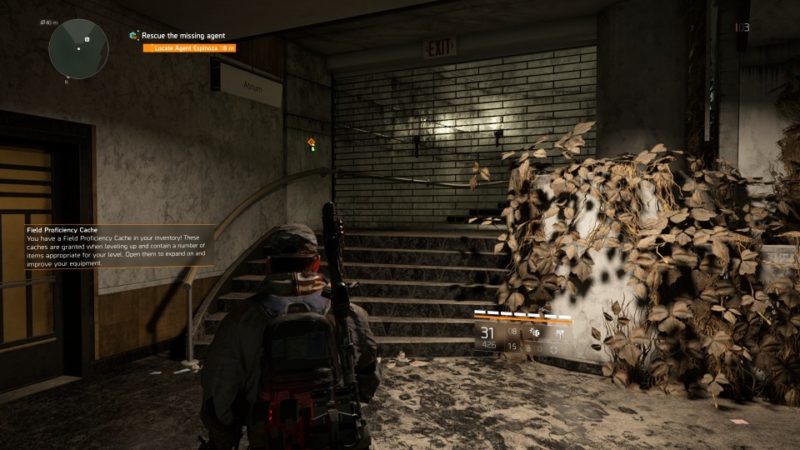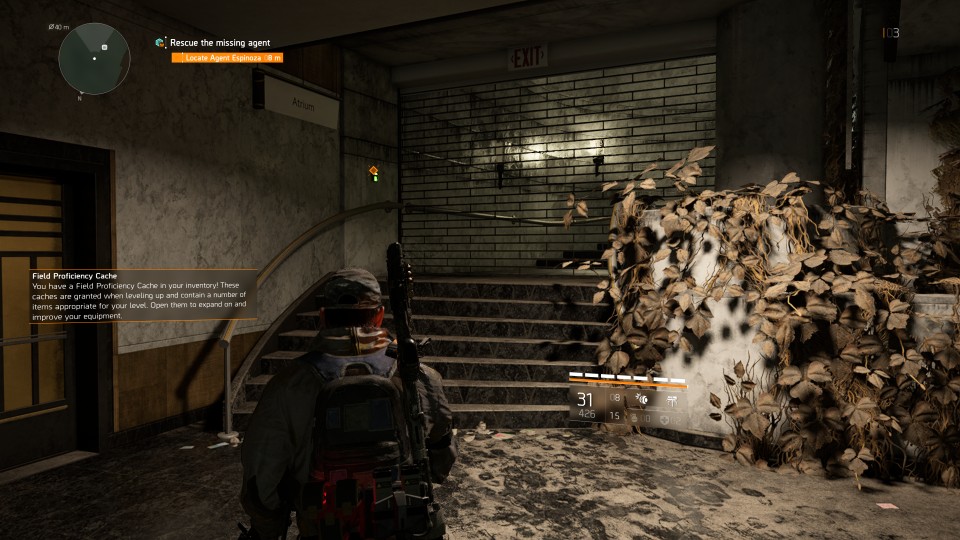 You should now find yourself in this area (image below).
There'll be plenty of gunmen here. The agent will be killed by the Coyote's.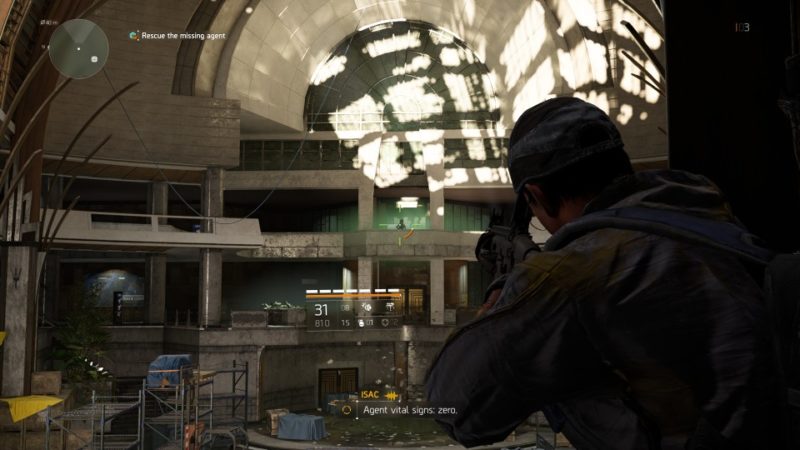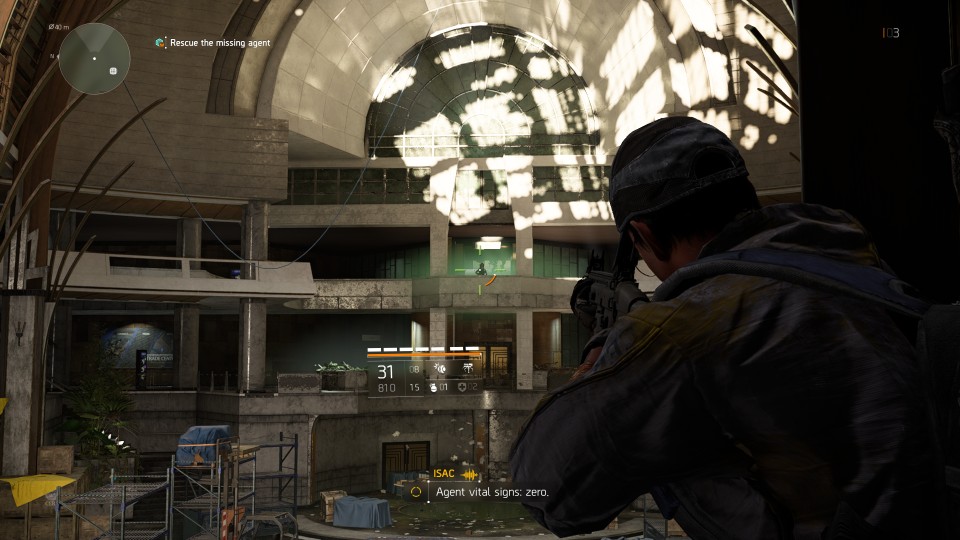 Neutralize Coyote's forces
Kill all of the Coyote's gunmen.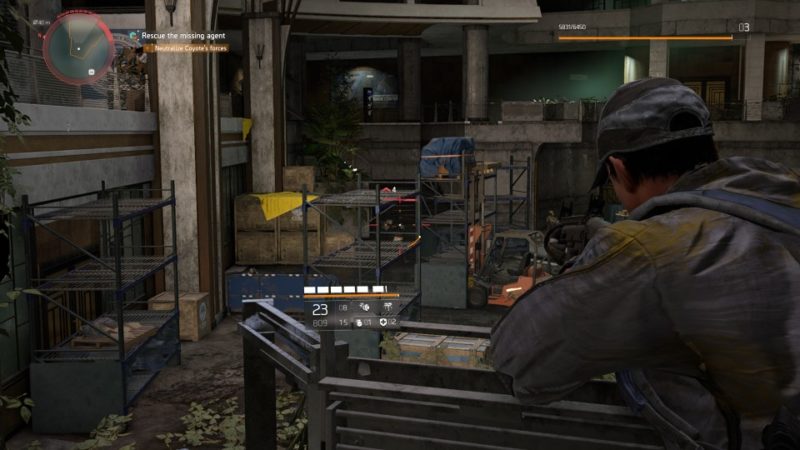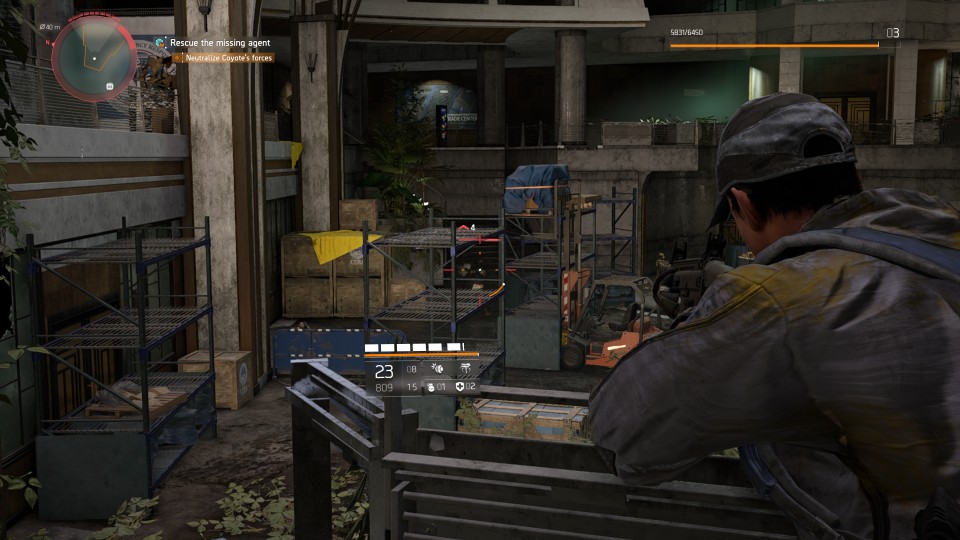 Some are with a purple health bar, which takes a longer time to kill. They also use remote car detonators. Watch out for those.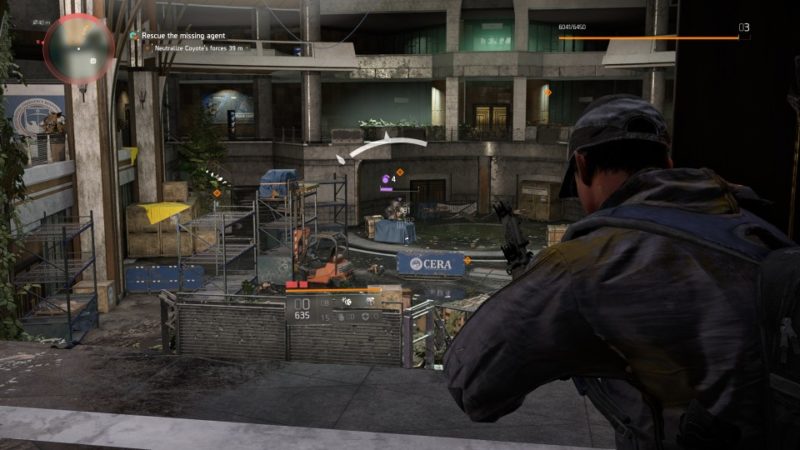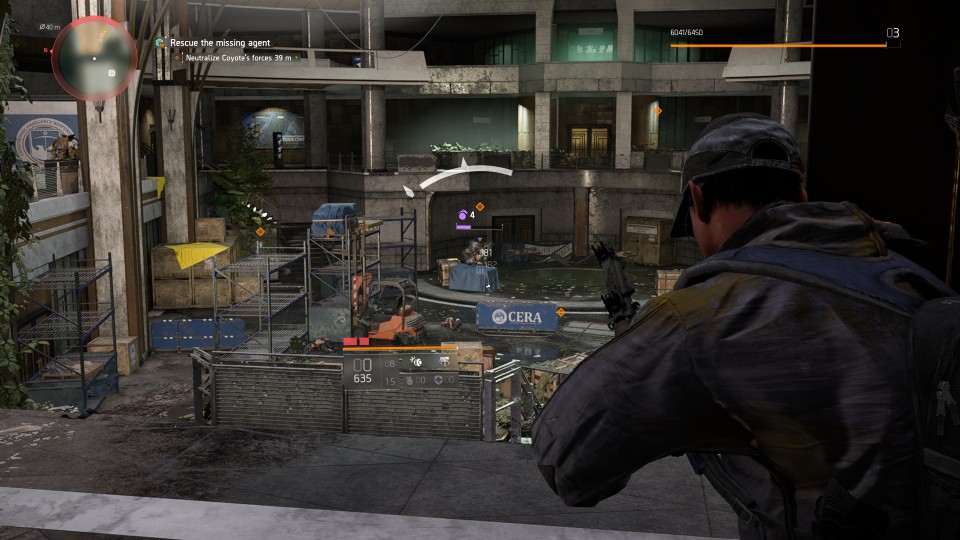 Pursue Coyote
Once the area is secure, go after the Coyote through this door.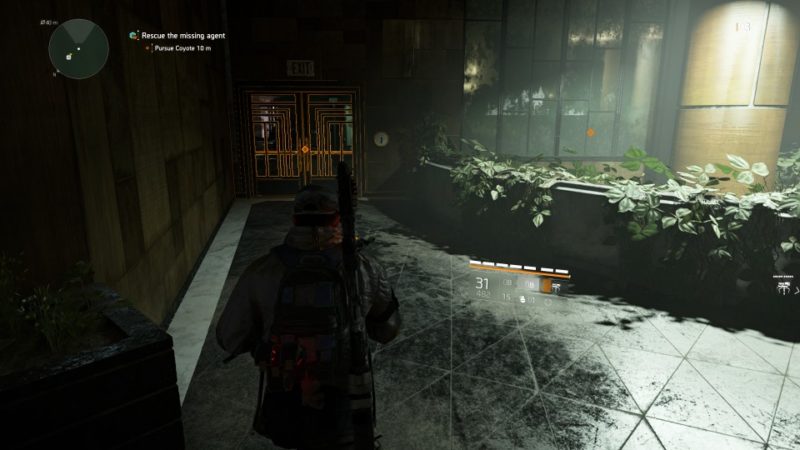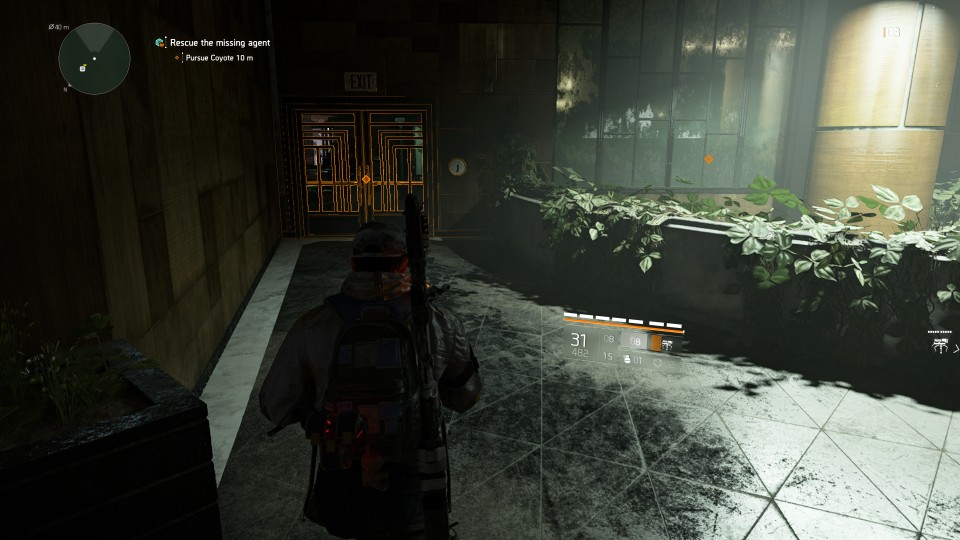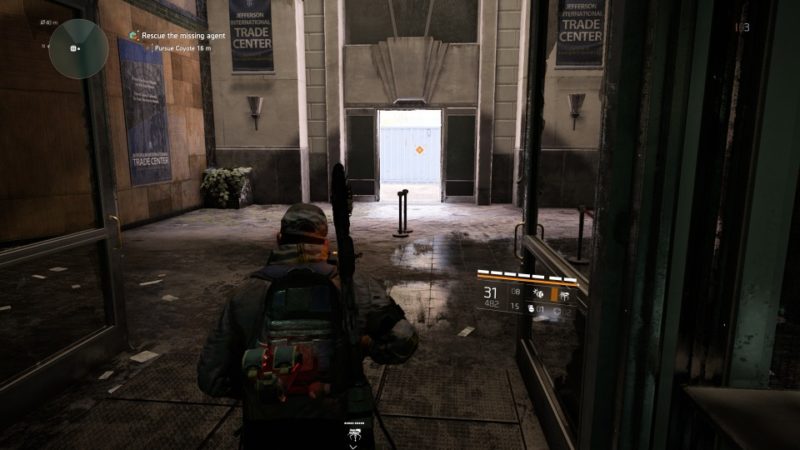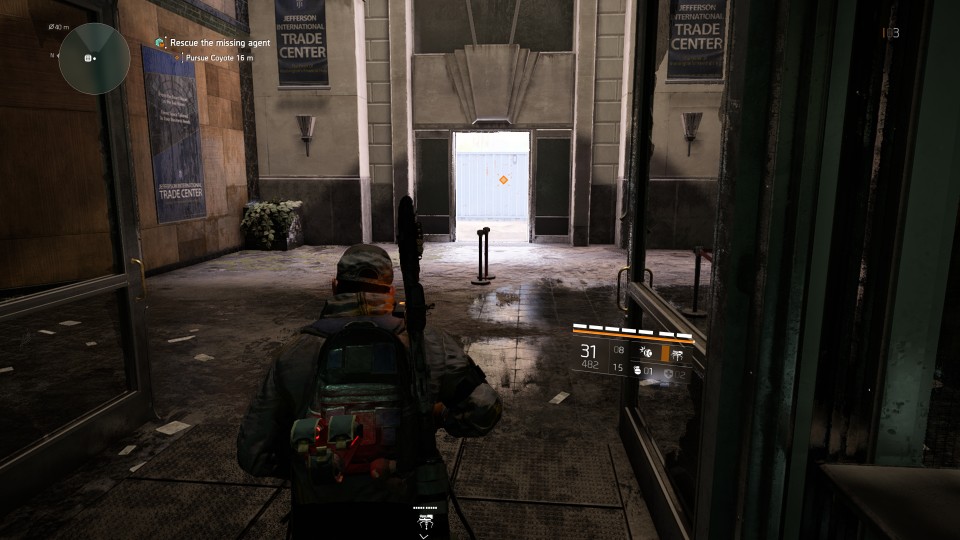 There'll be more enemies here. Coyote uses a sniper rifle and there are more henchmen here.
Kill all of them and your mission is complete.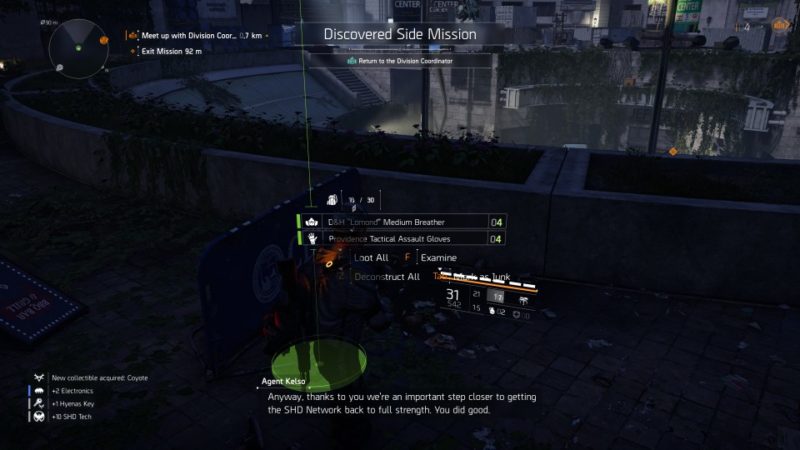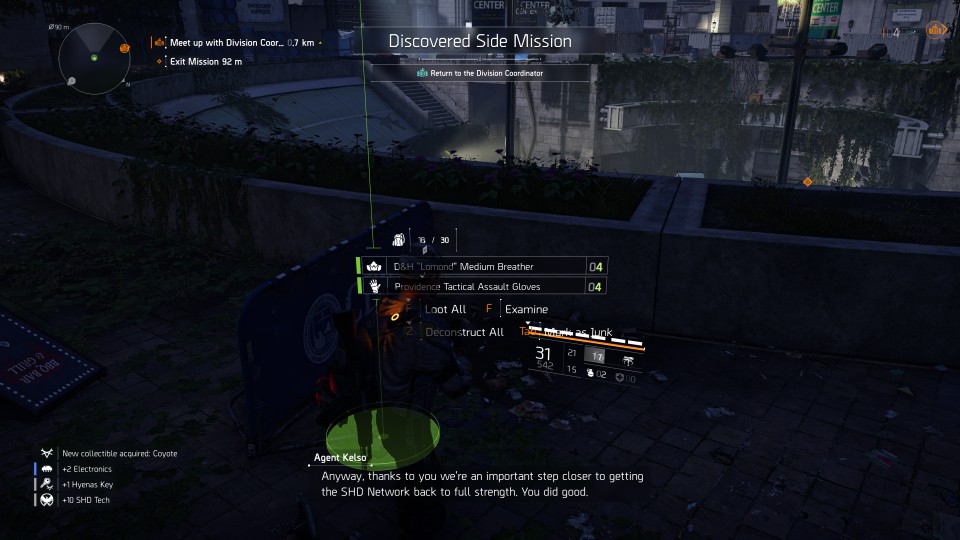 Just exit the area.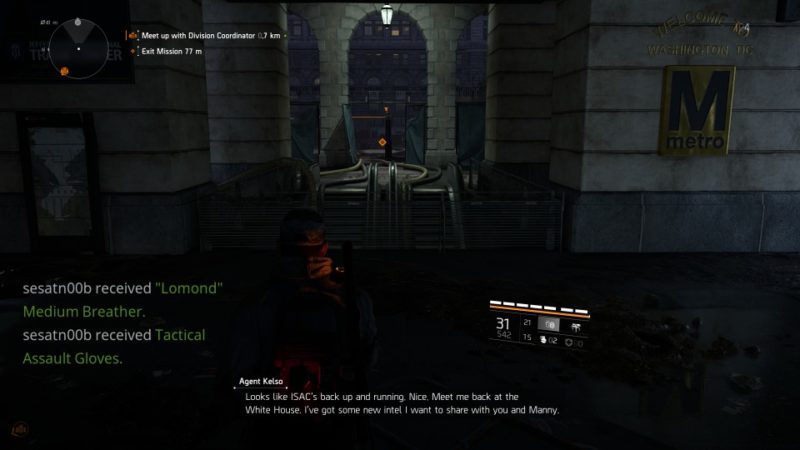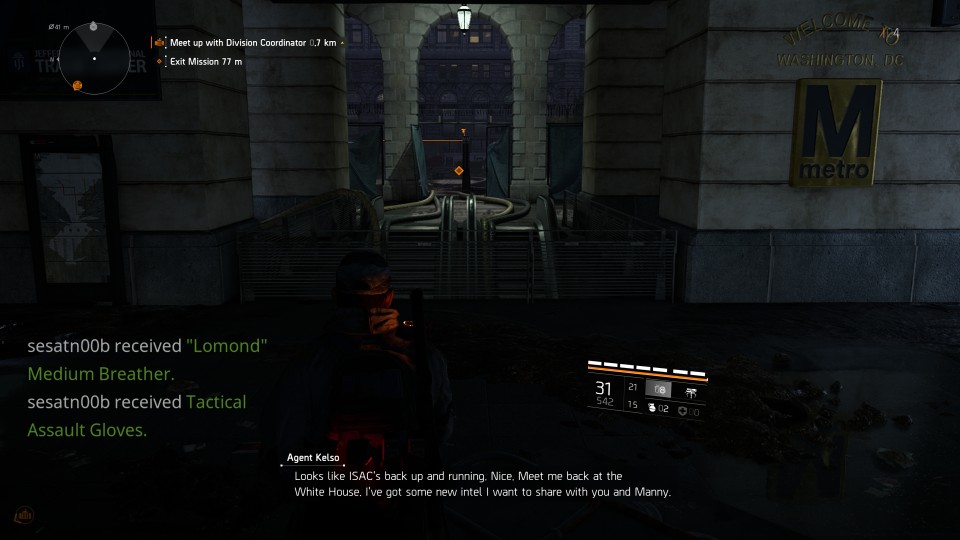 ---
Related articles:
Bureau Headquarters – The Division 2 Walkthrough
Rooftop Gardens – The Division 2 Walkthrough
Odea Tech Office – The Division 2 Walkthrough
Investigate Downtown East Safe House – The Division 2 Walkthrough
Grand Washington Hotel – The Division 2 Walkthrough
Theater Settlement – The Division 2 Walkthrough