It's On A Mission is another NERO mission in Bend Studio's Days Gone.
Your task is to help O'Brian spy on one of the other research teams.
Here's a walkthrough of It's On A Mission in Days Gone.
Get to the NERO helicopter
Your first task is to get to the NERO location. It's just south of the Lost Lake camp, as shown in the map below.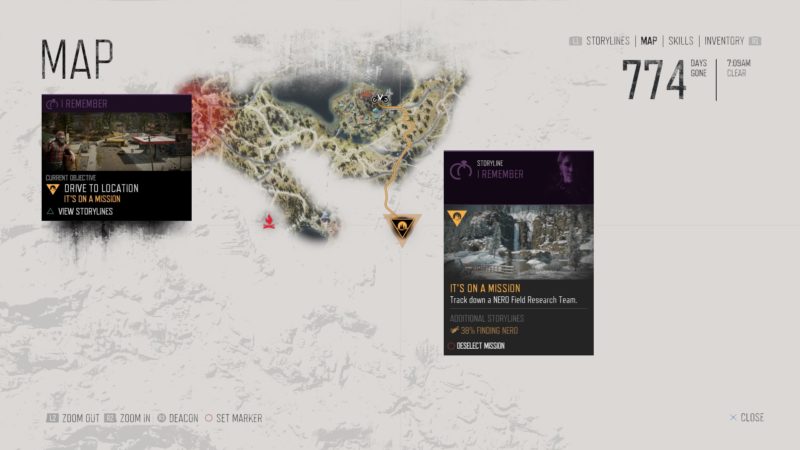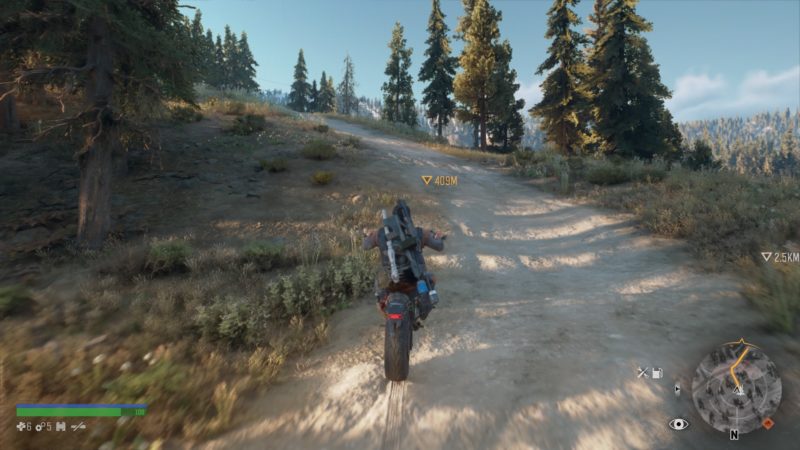 On the way there, you may encounter some freakers around the bridge.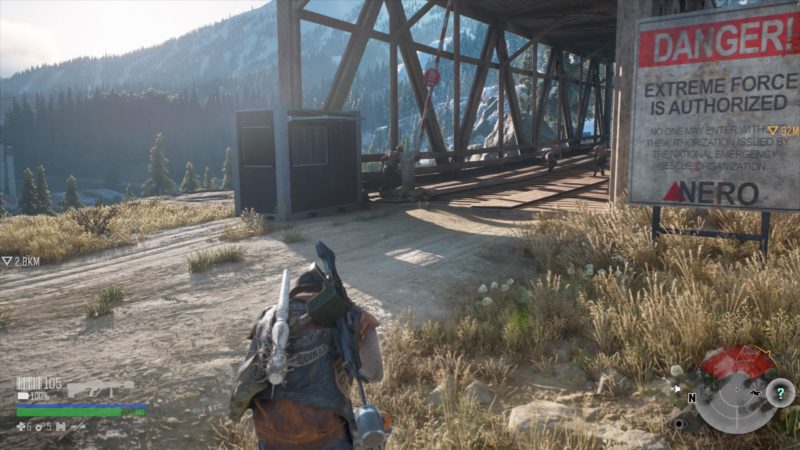 Keep going until you reach this snowy area. A cutscene will load automatically once you've reached the area.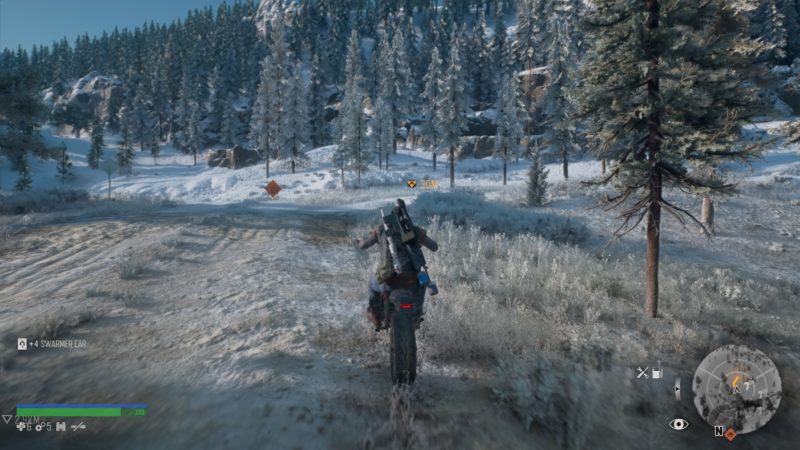 Follow the NERO researcher
After the cutscene, leave your bike and go on foot.
You'll see the helicopter there with other officers around. Use your binoculars if you wish to tag them.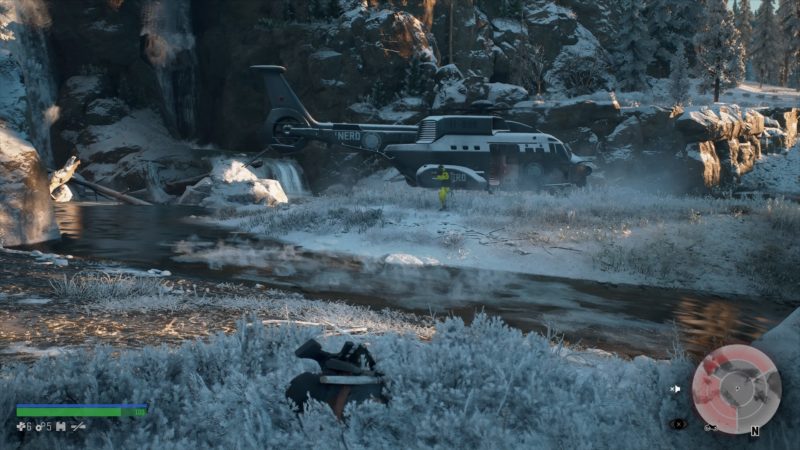 You can distract the officers using a rock. Jump over the fallen tree and hide in the bushes.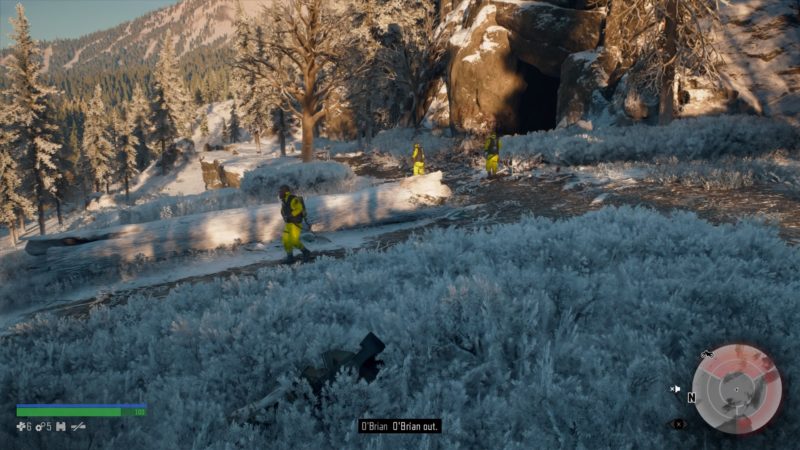 To divert their attention, use a rock again. Walk into the cave.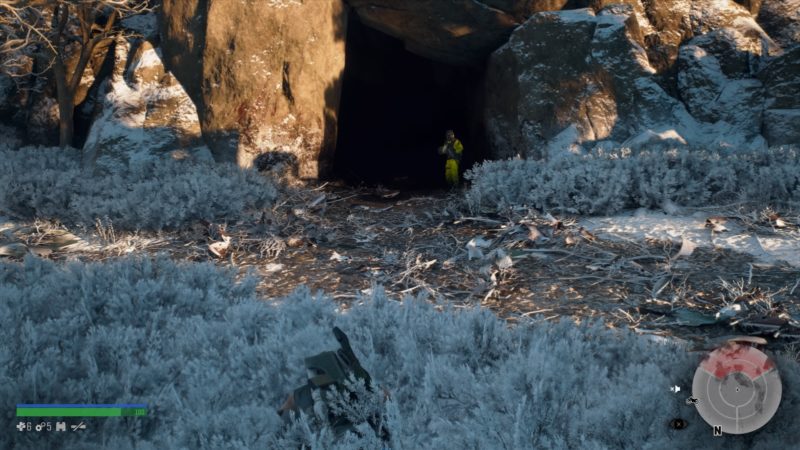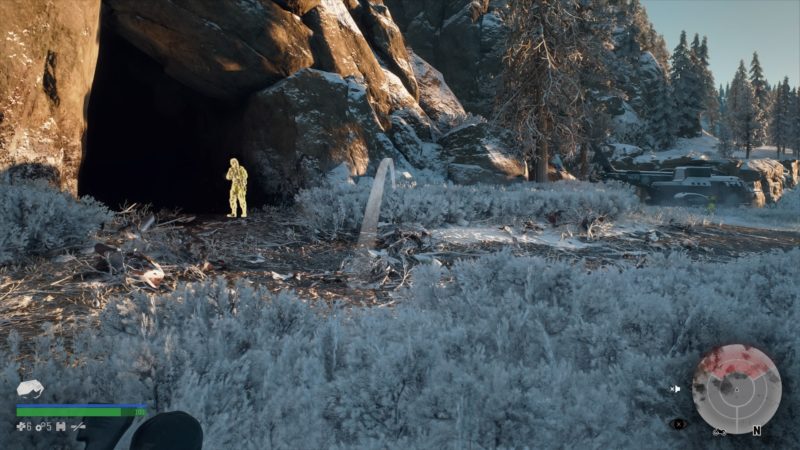 Spy on the NERO researcher
After entering the cave, continue hiding in the bushes. There's one officer behind the researcher.
Just listen to the conversation first.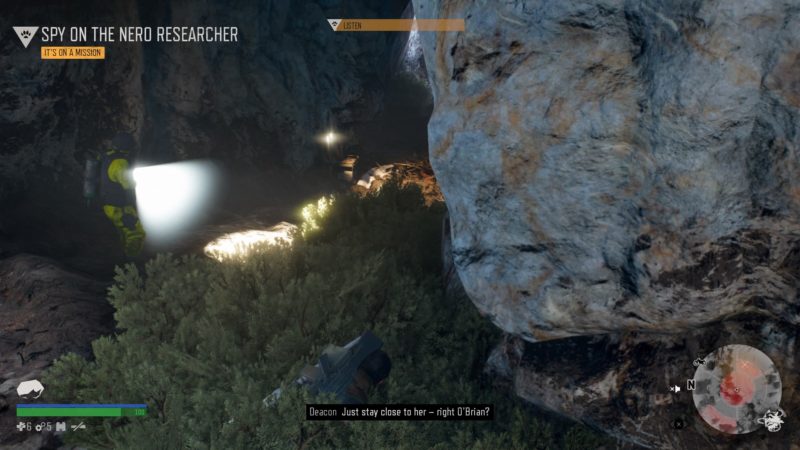 They will walk again. Follow them quietly.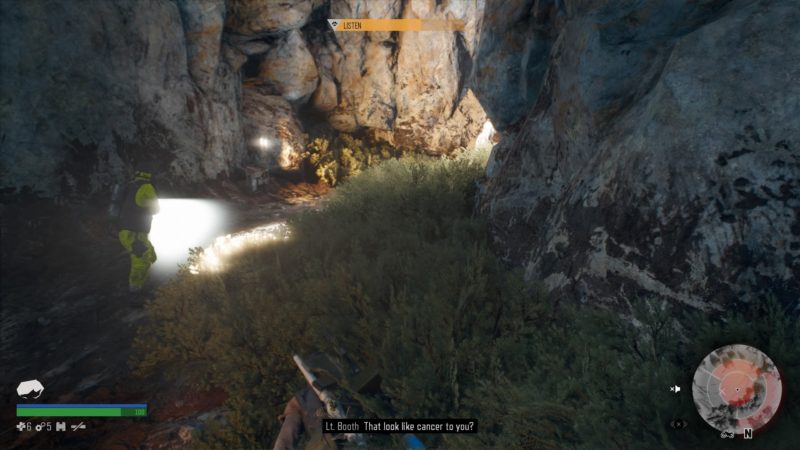 After you're done listening, get back to the bike.
Return to your bike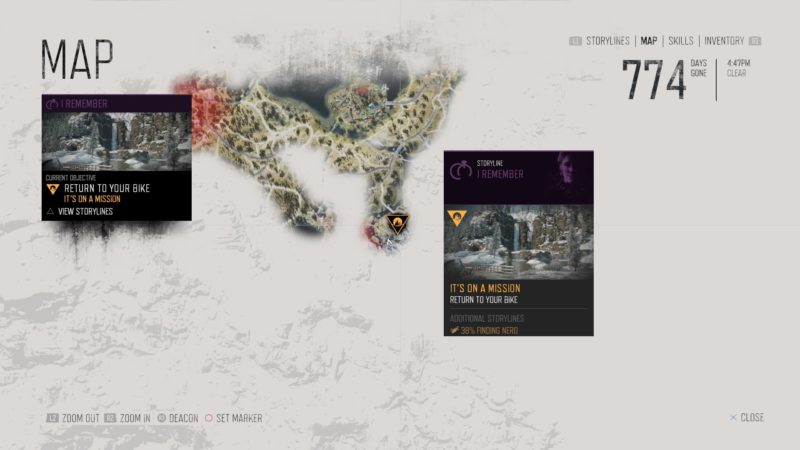 The entrance where you came from is blocked by two NERO officers. You don't need to go there.
Instead, get to the back of the cave and follow the road. You'll reach an alternate exit.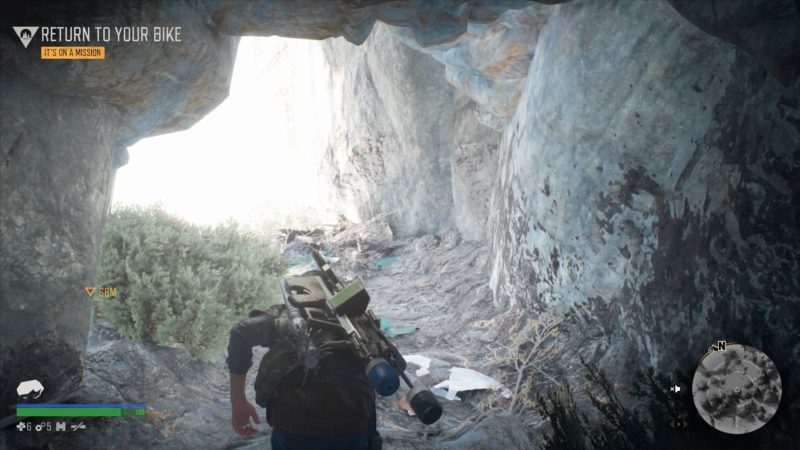 The bike should be pretty close to you by now.
The mission completes here and you'll get 4,000 XP for this.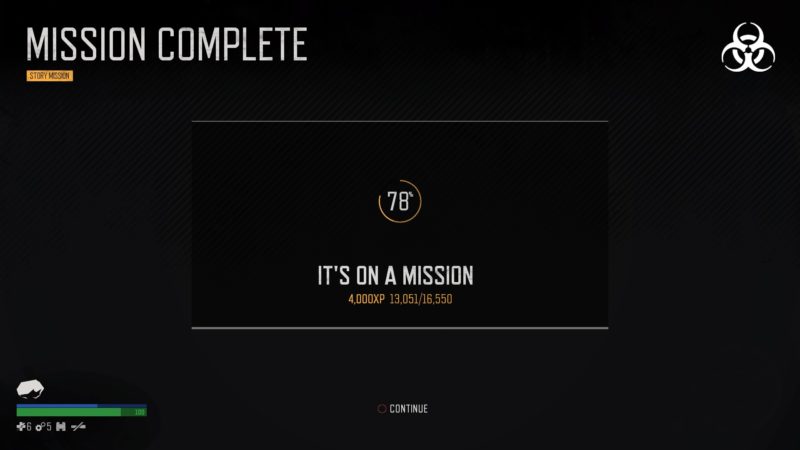 ---
Related articles:
Where Is The Bunker – Bear Creek Hot Springs (Days Gone)
What Did You Do? – Days Gone Walkthrough
Games Like The Last of Us: 7 Alternatives To Try
Clear Out Those Nests: Days Gone Walkthrough