Iridescent island is one of those islands in the map that does not contain a story, and is purely there for material-hunting.
You will come across the need to go to this island after you've completed Khrumbul-Dun.
Here's a walkthrough & guide of Iridescent Island in Dragon Quest Builders 2.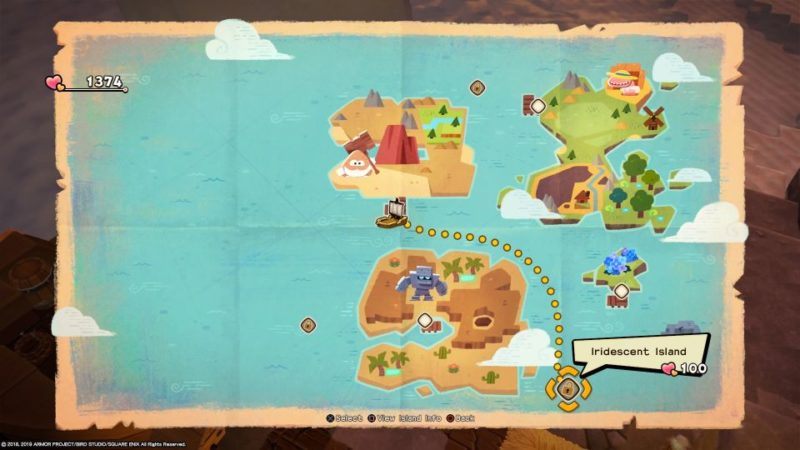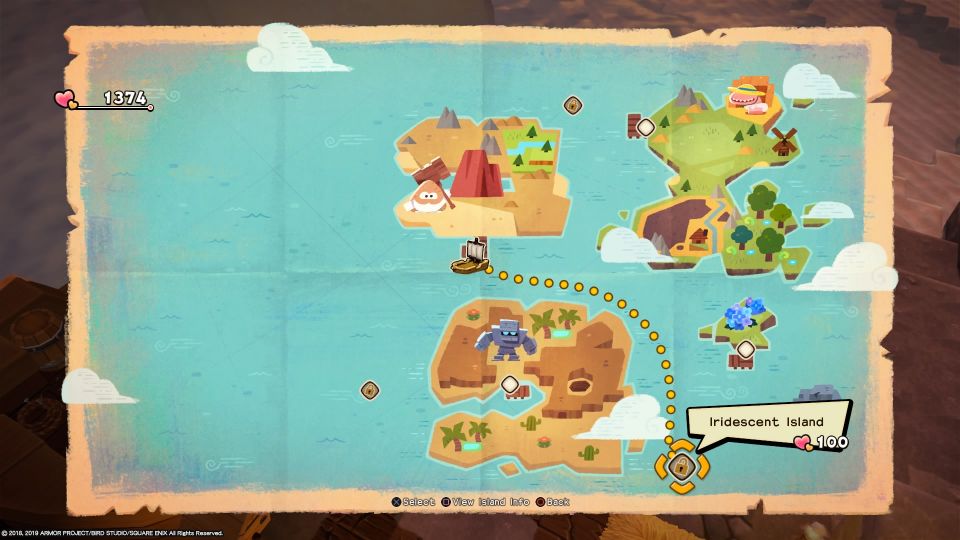 What to do in Iridescent island
Just like Soggy Skerry, Iridescent is an island where you're only here to find more materials, or animals. And even a merchant.
There are two checklists to complete. Completing each of them will grant you an unlimited supply of an ingredient.
The checklists below show that you'll get unlimited copper and silver ores upon completion.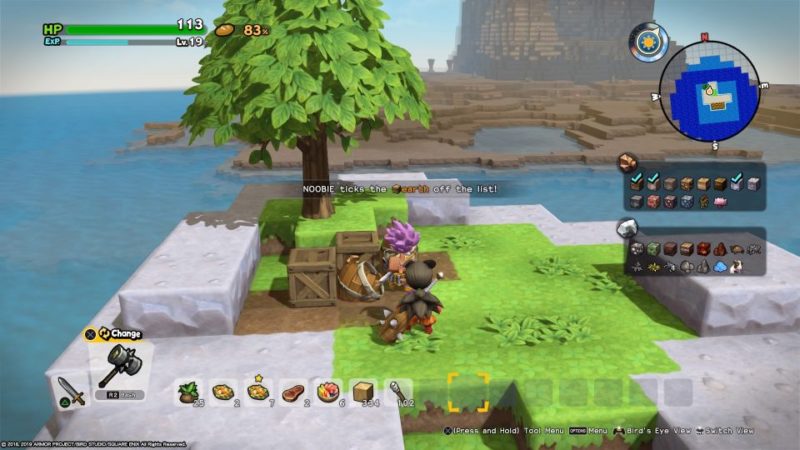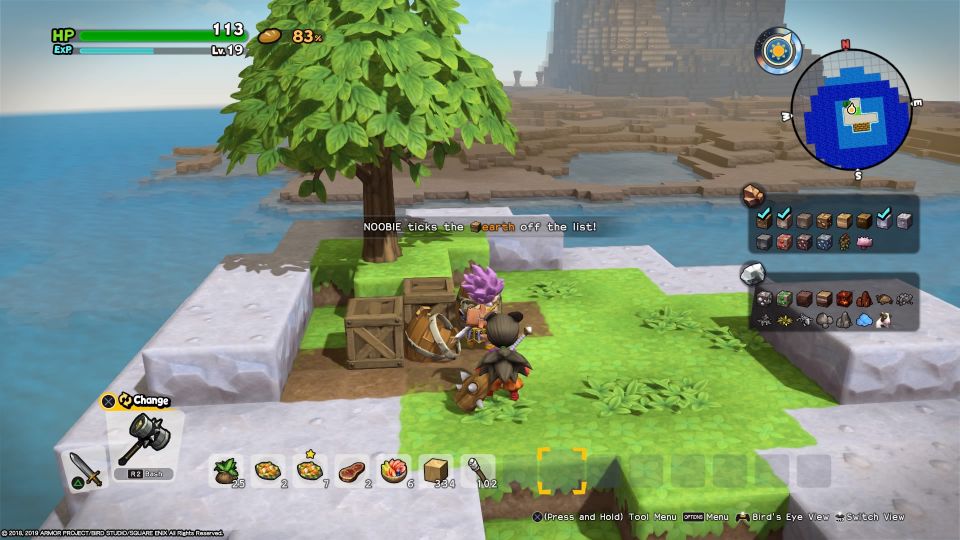 This is what you're mainly here to do. To tick off the items, just press "check" on the material when the prompt appears.
Almost all of the soil blocks are also in the checklist. Just tick them all off.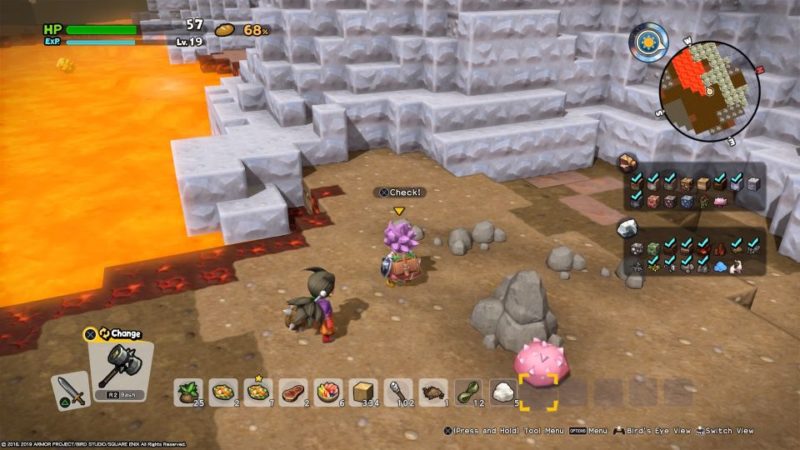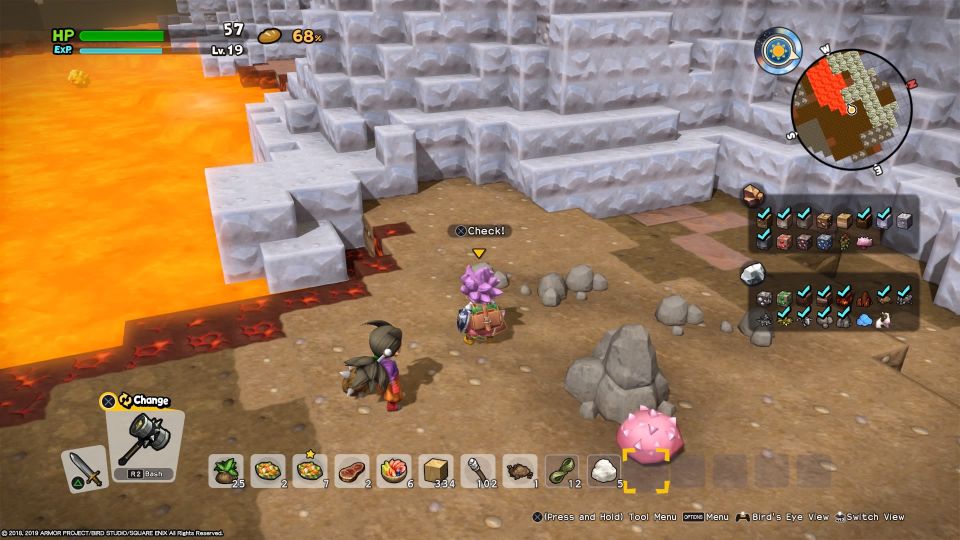 Apart from doing the checklist, you can also find cows here. Make friends with them by sneaking behind them (tip-toeing) and press "stroke".
They will become your friend and follow you. Be warned though, they can die during battles with monsters.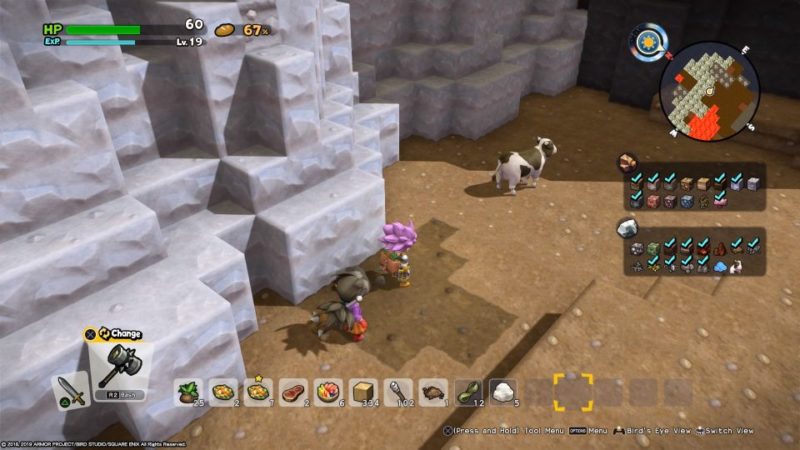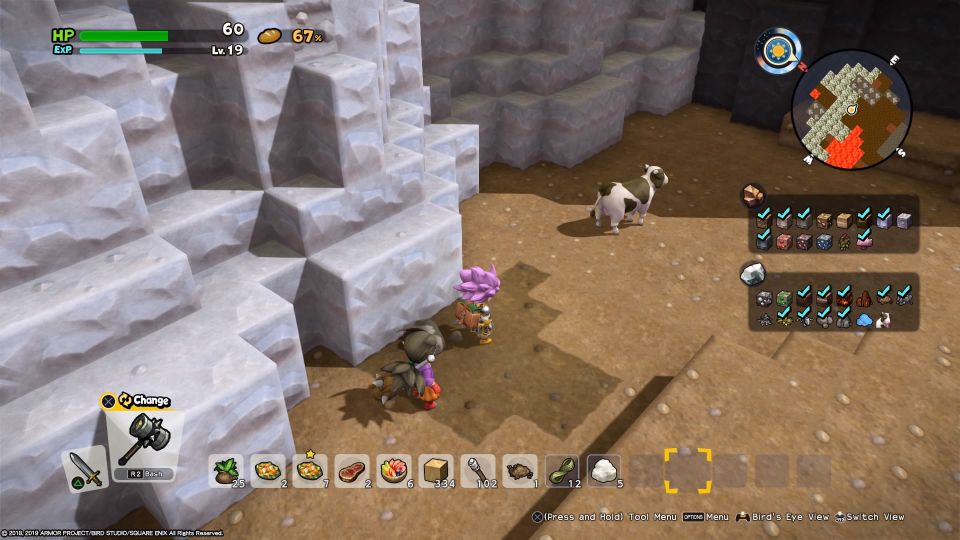 There are some pretty unique items to tick off in the checklist. One example is this slimespawn.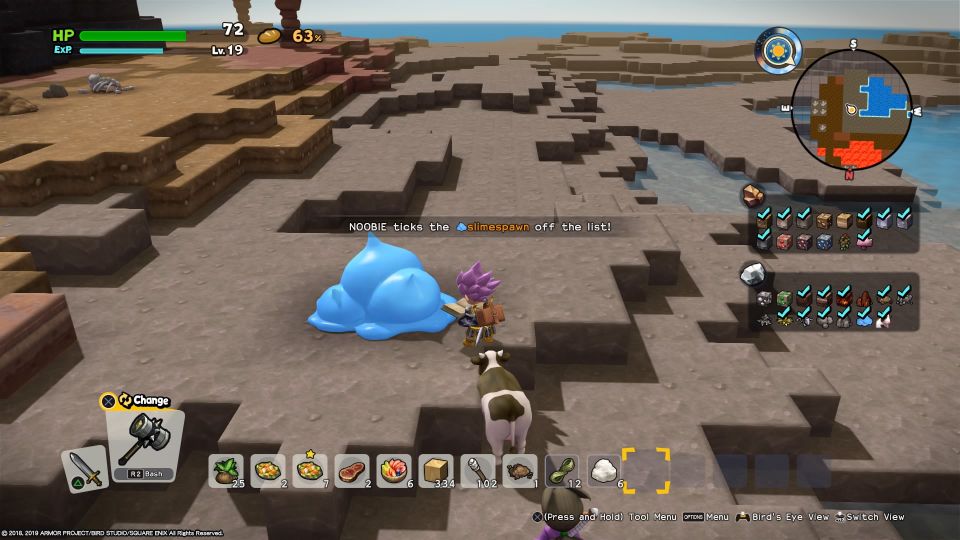 There are also some green, red and blue dyes you need to find.
They are located high up on the blocks. Even the zenithium and ruby can be found high up on the (black-colored) blocks.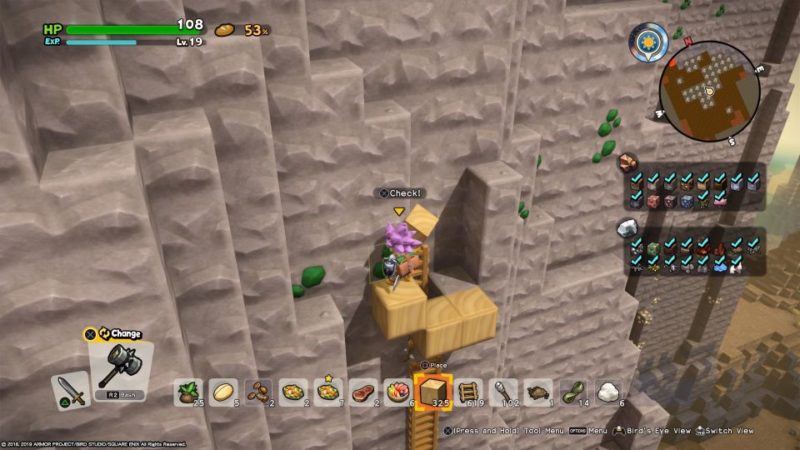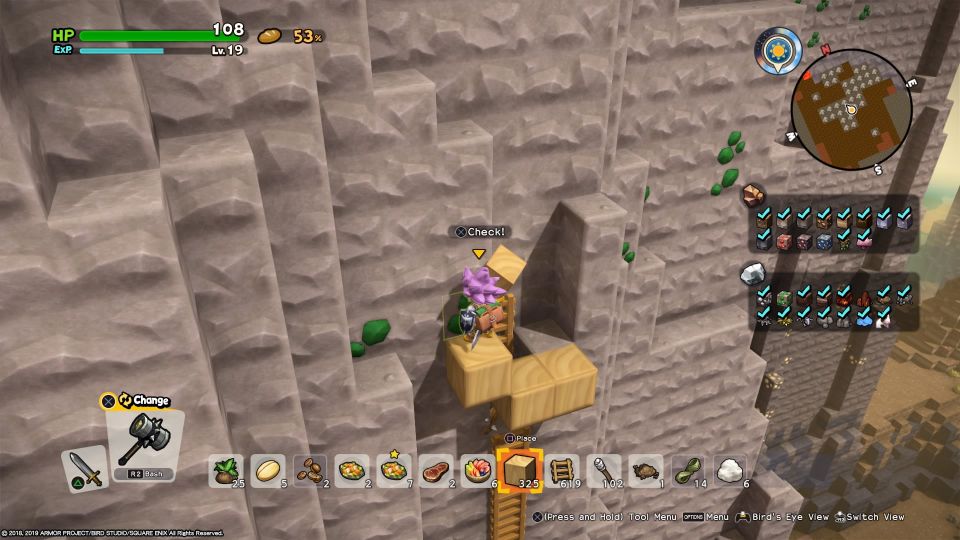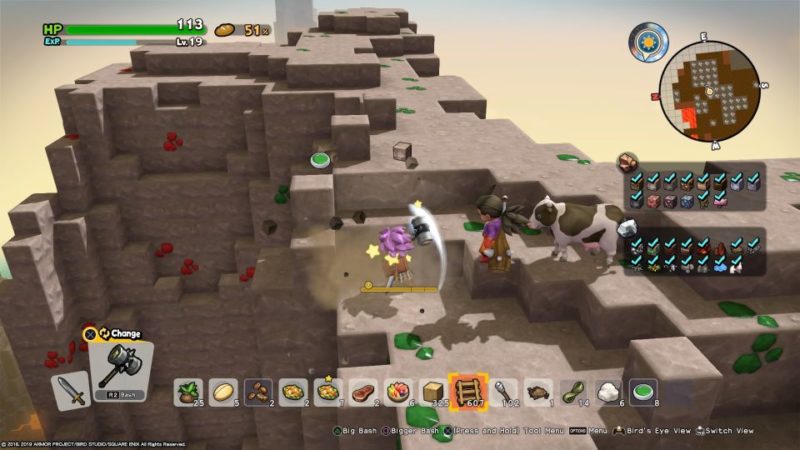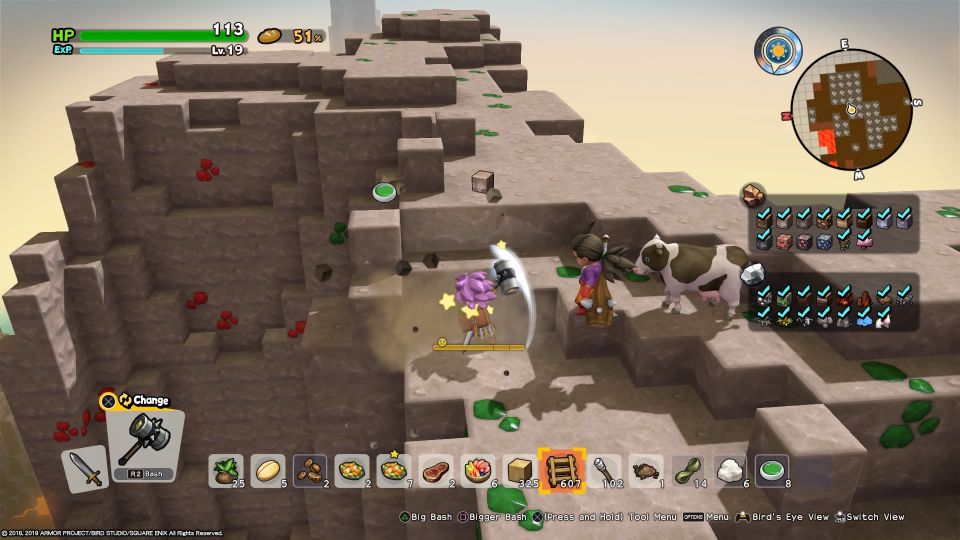 Apart from the checklist and animals, you can also fight super-strong monsters.
Defeating them will usually give you a decorative item. You can get a statue of this monster when you defeat him (image below).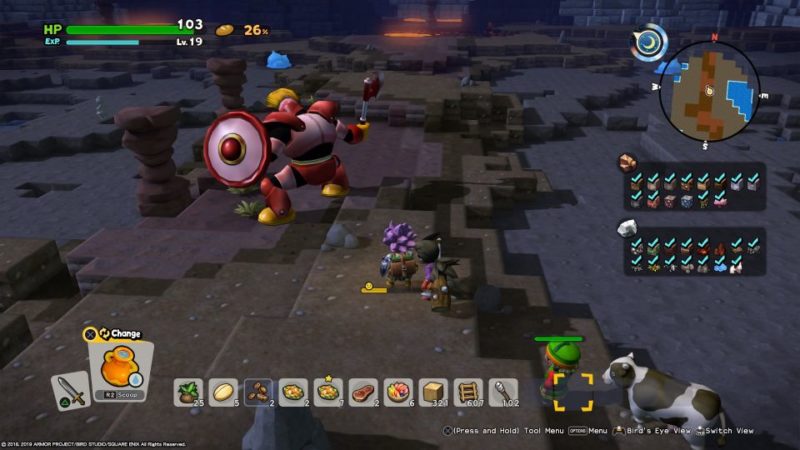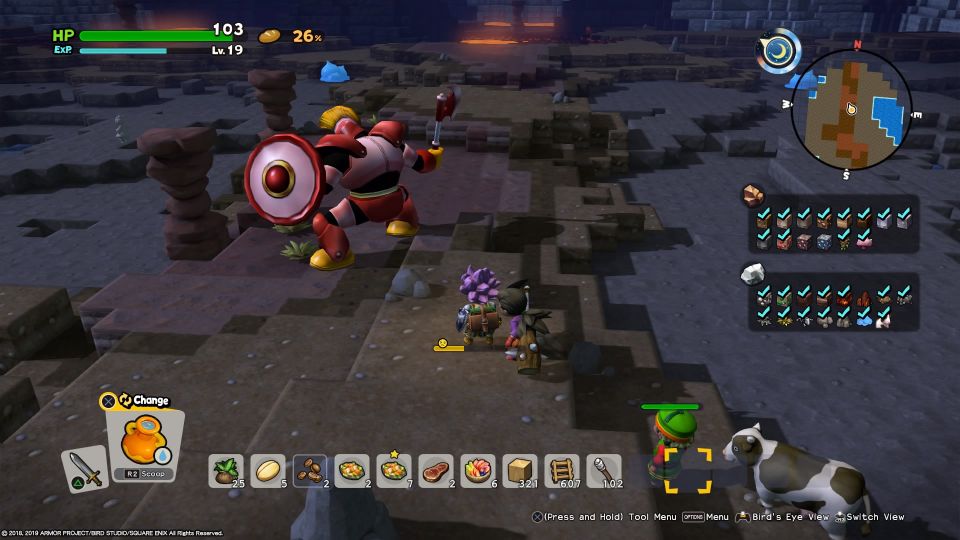 There's also a golem here but I didn't get anything from him.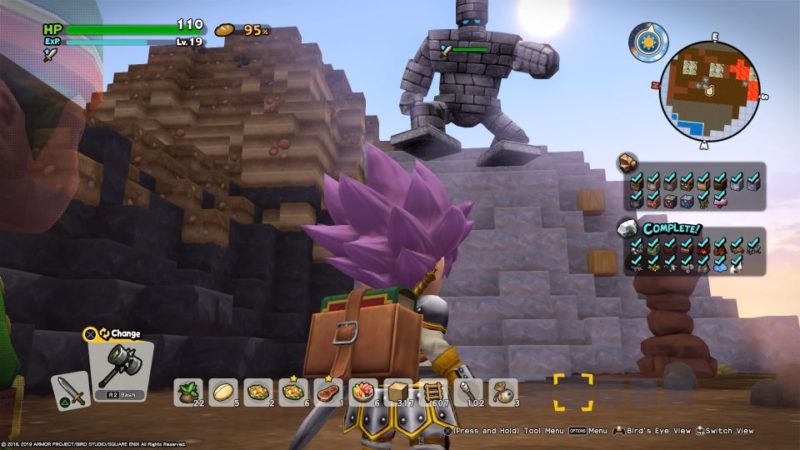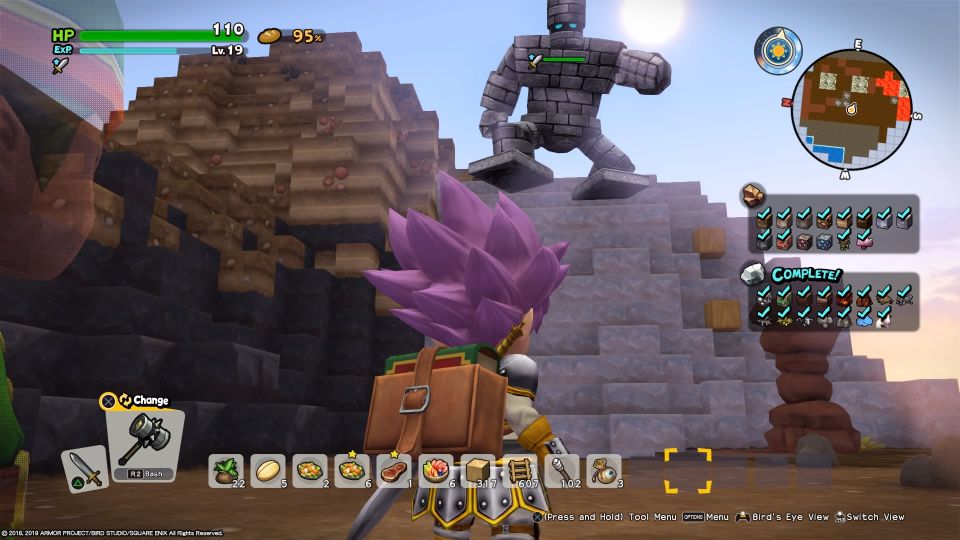 Once you've done with the checklists, you'll get a message saying you have an infinite supply of the item.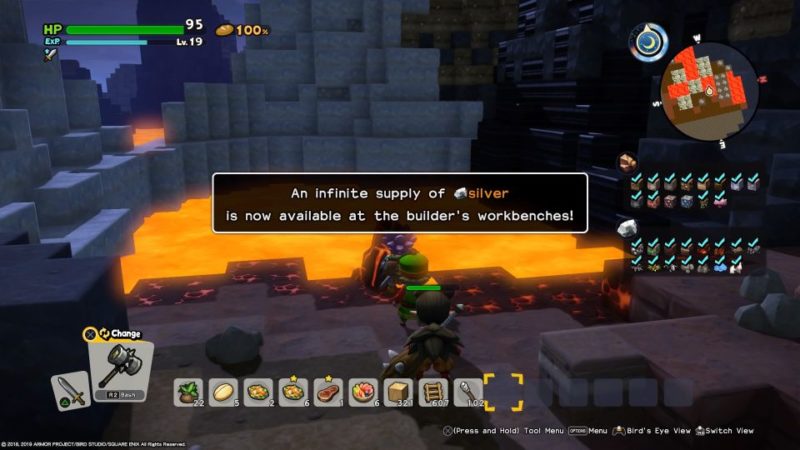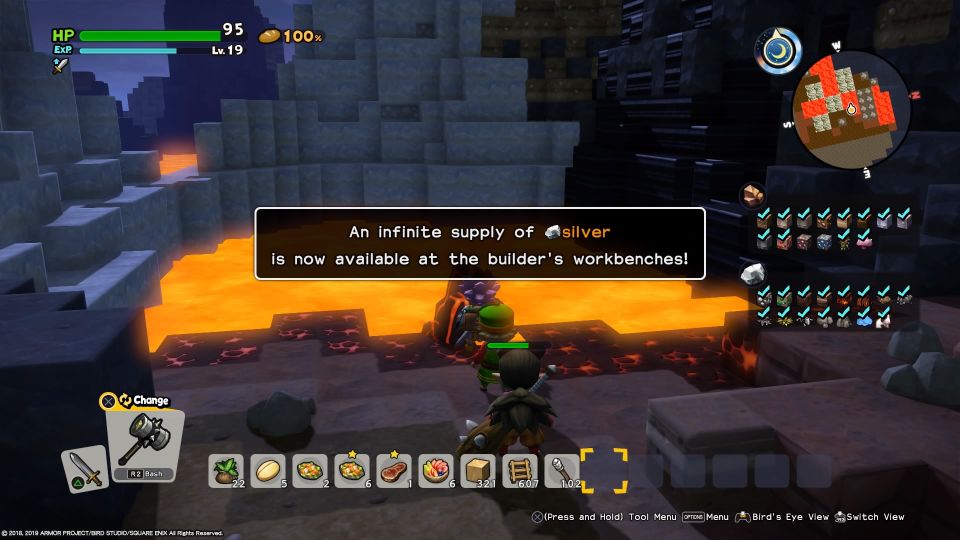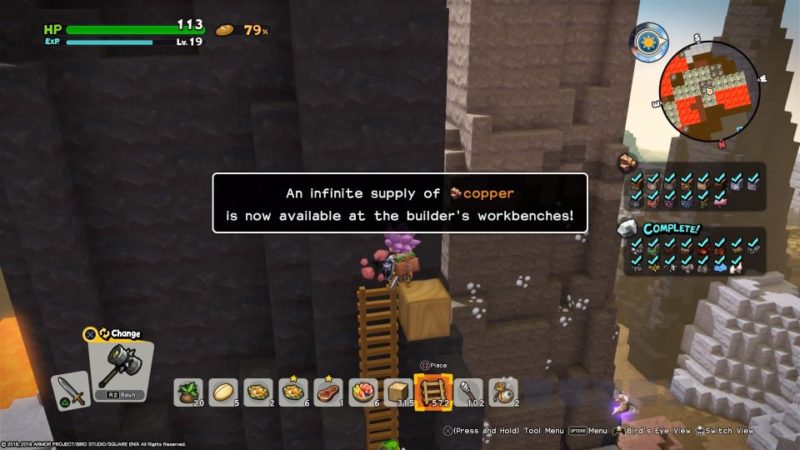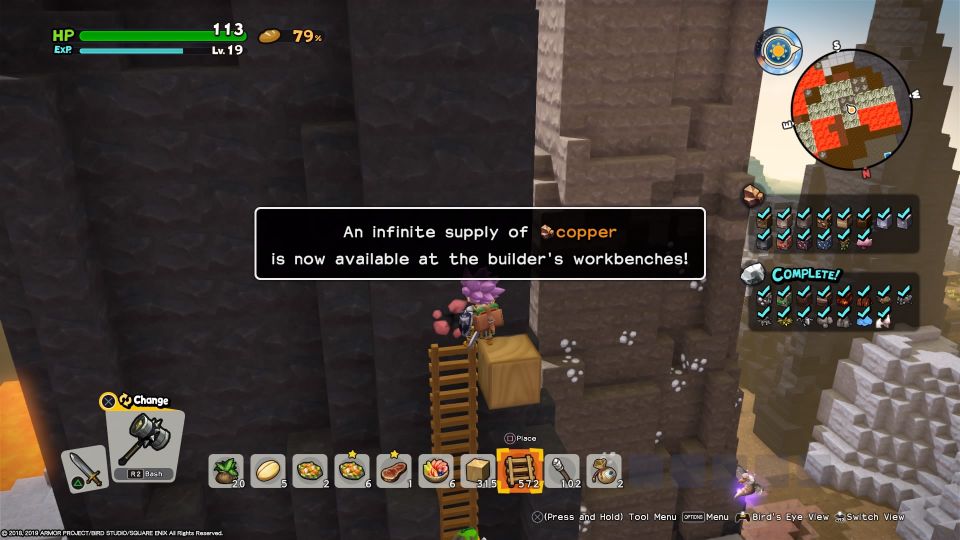 Find a merchant
Your other reason for coming here was to find a merchant for your shop in the Isle of Awakening.
His exact location is shown in the map below.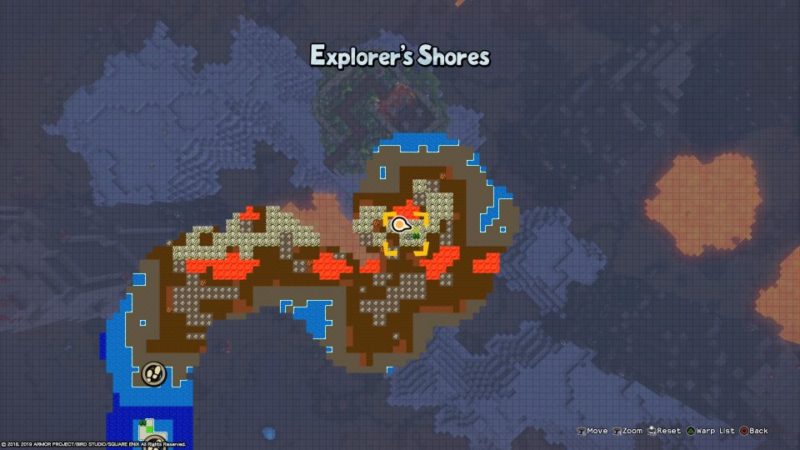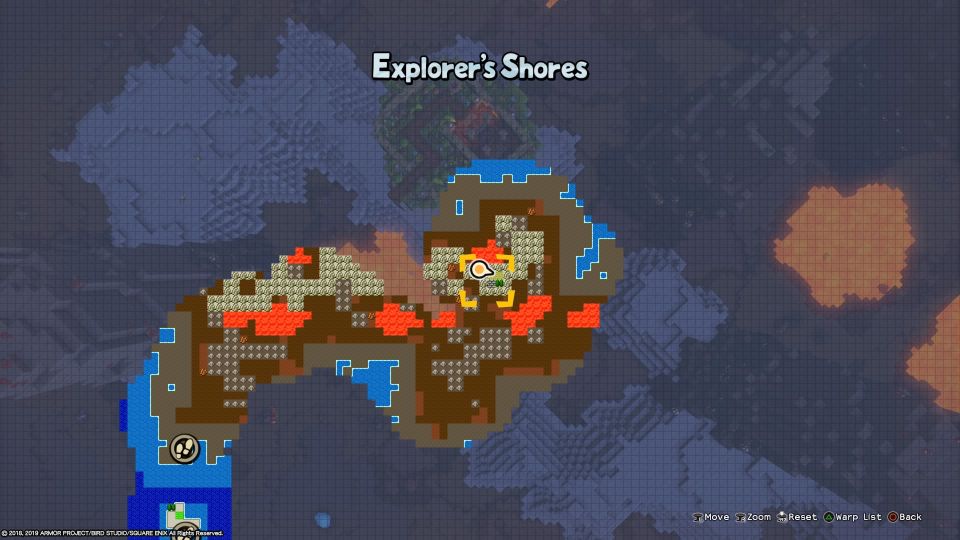 You will see him standing here. Just talk to him.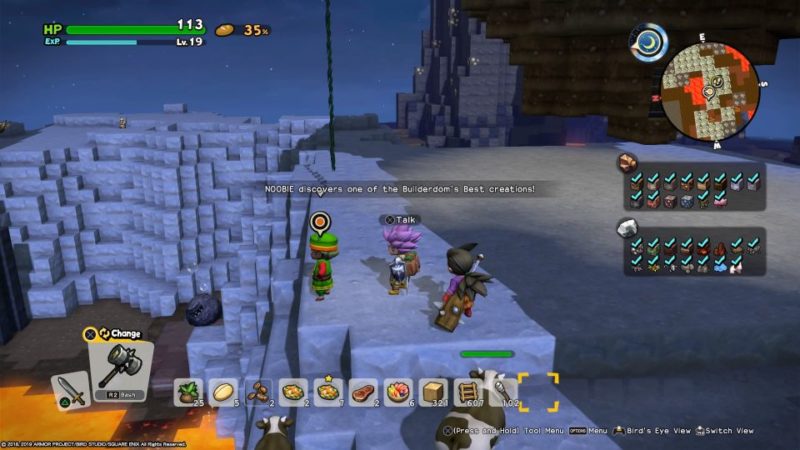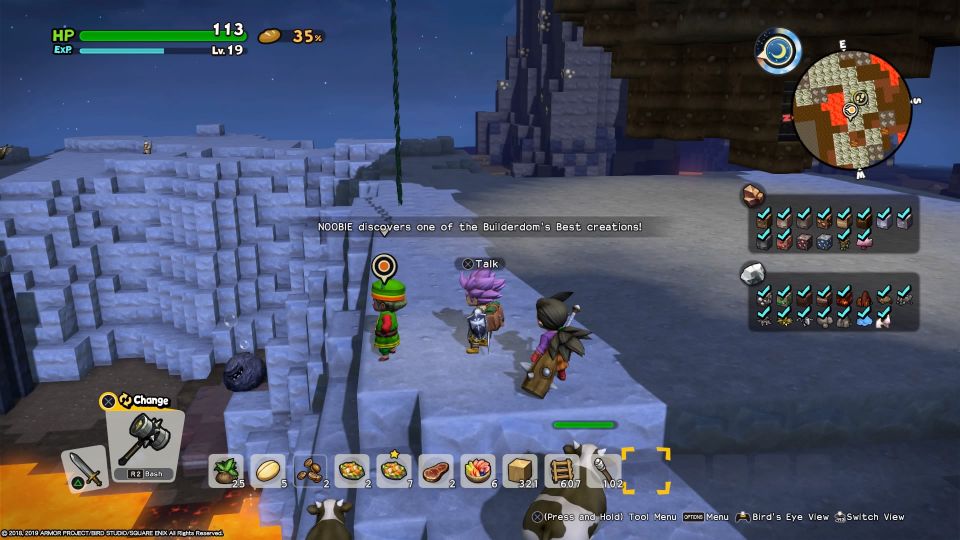 And that's all on the Iridescent island in DQ Builders 2.
---
Related articles:
Blossom Bay: Dragon Quest Builders 2 Walkthrough & Guide
Sunny Sands: Dragon Quest Builders 2 Walkthrough & Guide
Skelkatraz: Dragon Quest Builders 2 Walkthrough & Guide
How To Solve Puzzles To Get Flute Fragment: DQ Builders 2
How To Find Diamonds: Dragon Quest Builders 2 Guide
Top 10 Best Japanese Movies Of All Time
How To Find Zenithium: Dragon Quest Builders 2 Wiki And Guide