Innocent Slaughter is a main story mission in Tom Clancy's Ghost Recon: Breakpoint.
Your task is to find out who actually bombed the Skell Tech Building.
This is a walkthrough of Innocent Slaughter in Ghost Recon Breakpoint.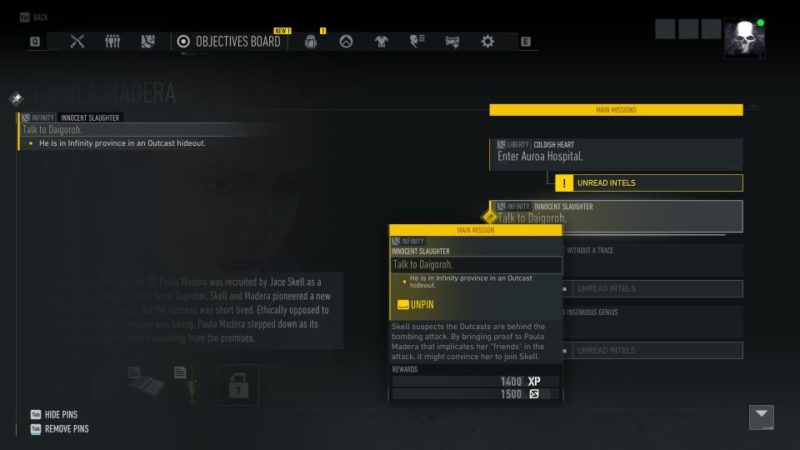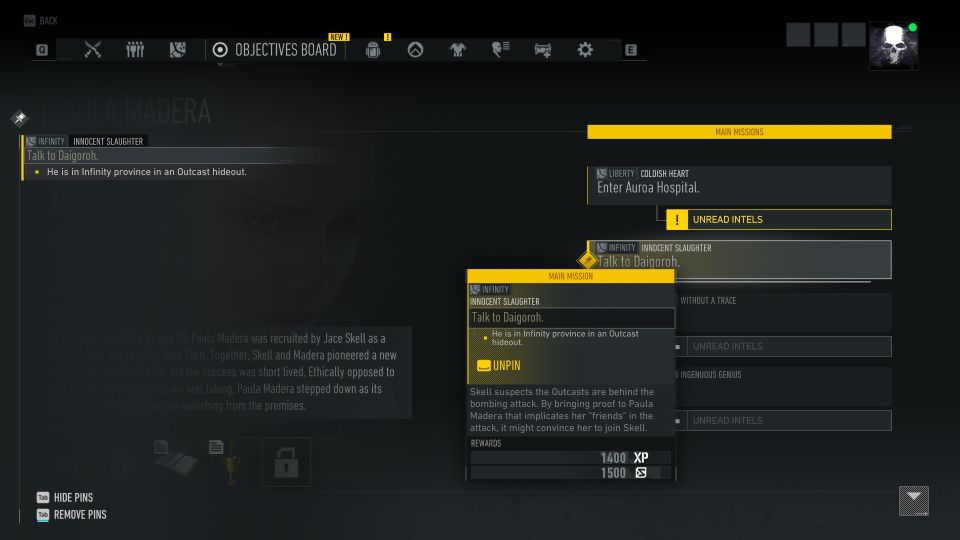 Meet Daigoroh
Your first objective is to meet Daigoroh Ito who belongs to the Outcasts. He is located in a secret base at Infinity province.
The exact location is shown below, marked by the player location.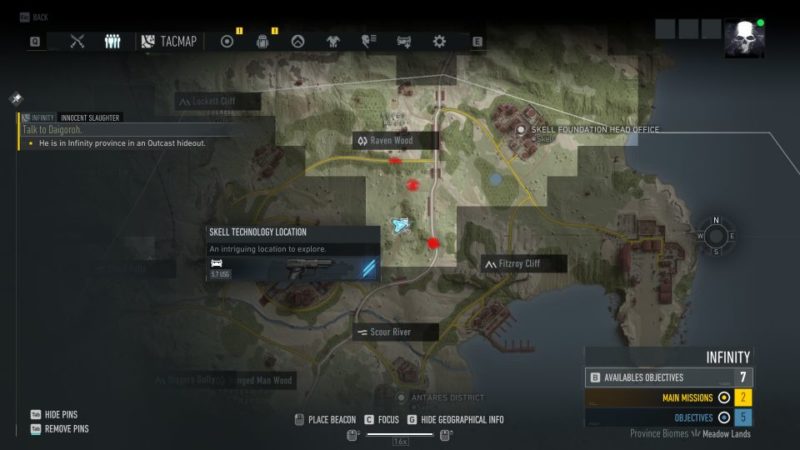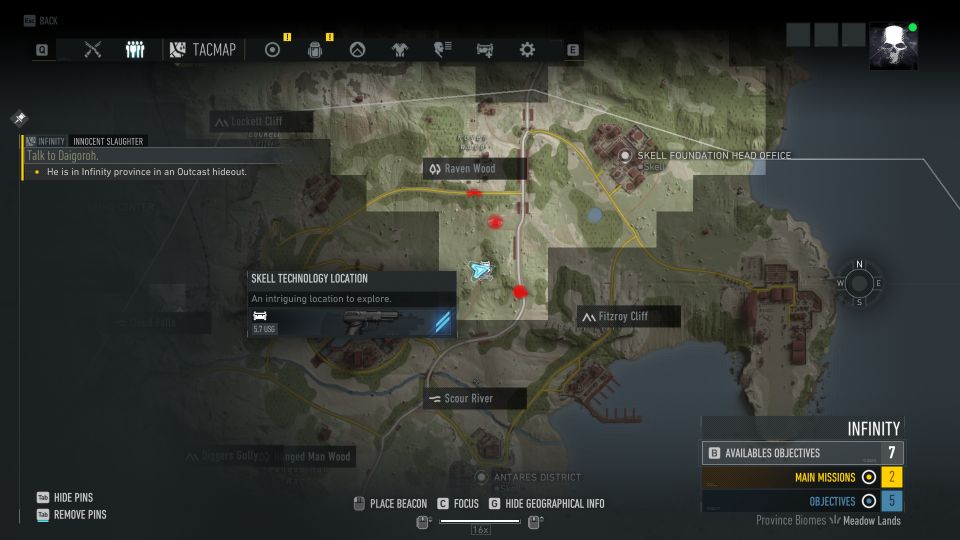 You will see him standing here. Speak to him.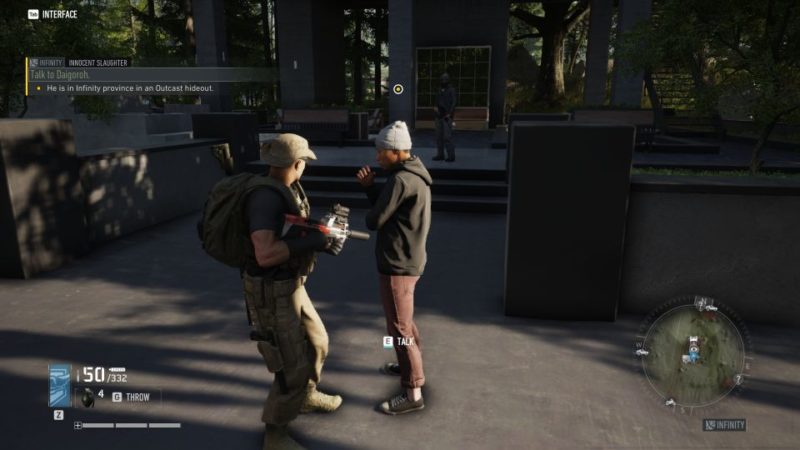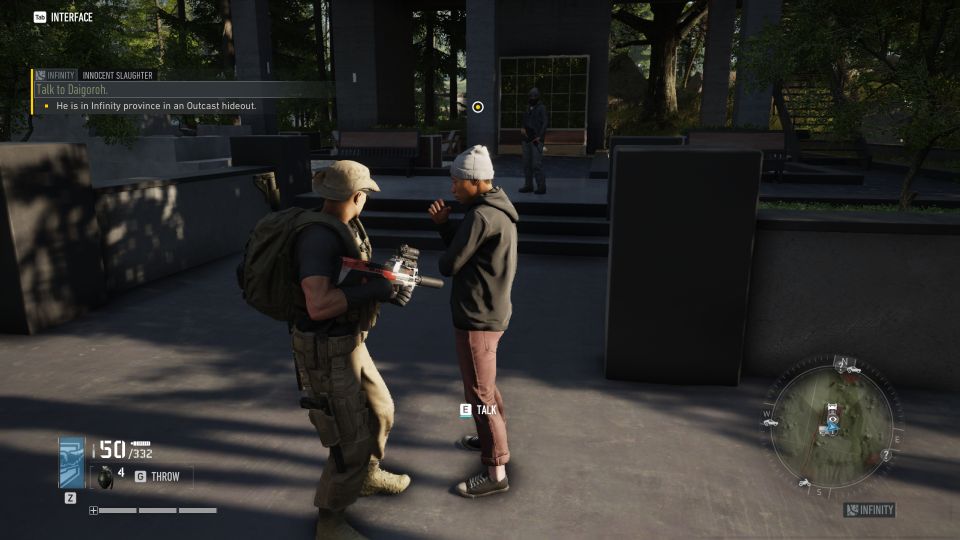 Investigate Infinity province
To find out Daigoroh's secret, you need to investigate the Infinity area. There are 3 checkpoints in the map and you can choose any.
The closest one is Checkpoint Viper Delta, as shown below.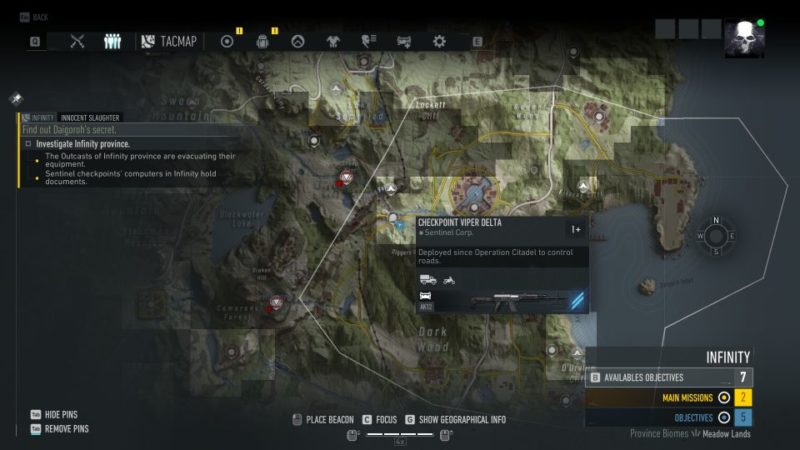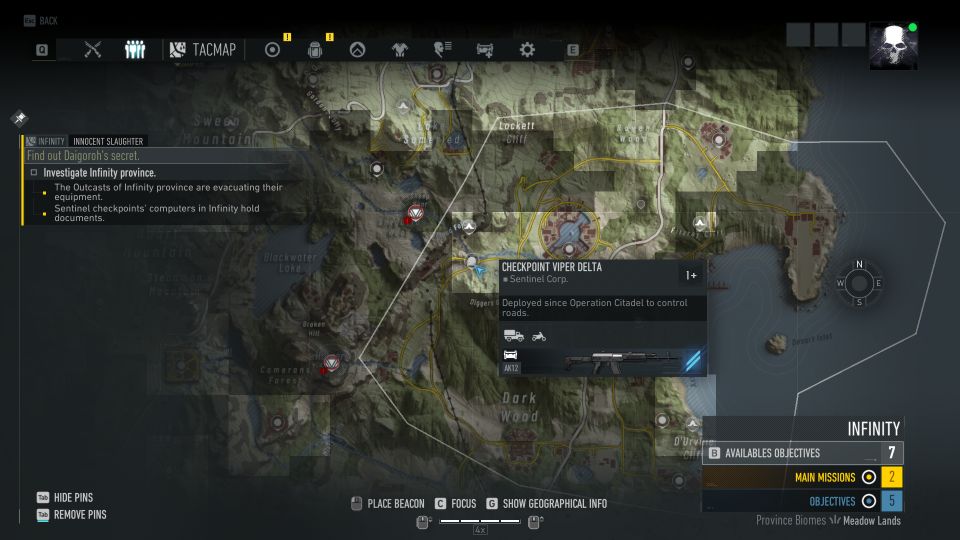 There are only a few enemies here.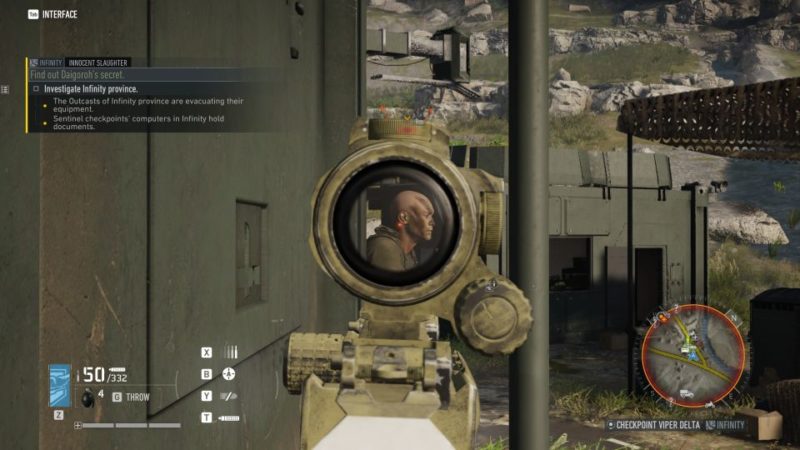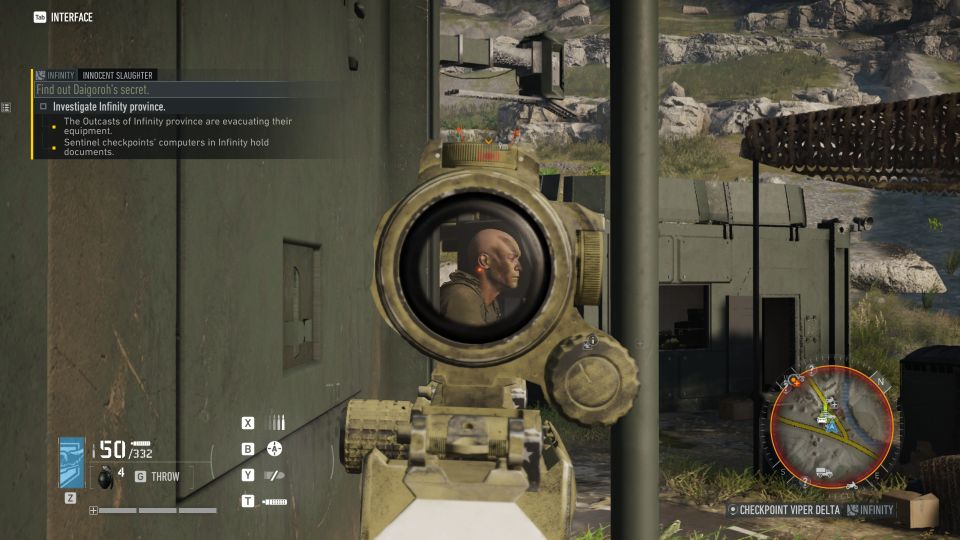 Secure the area and find the laptop. Gather the intel from the laptop.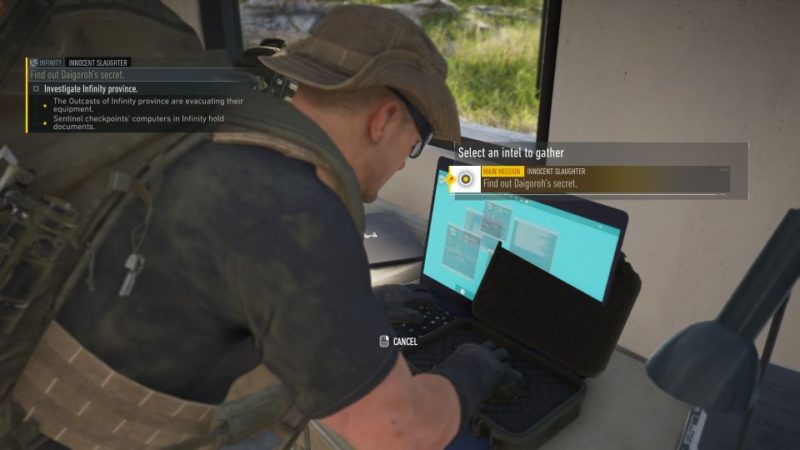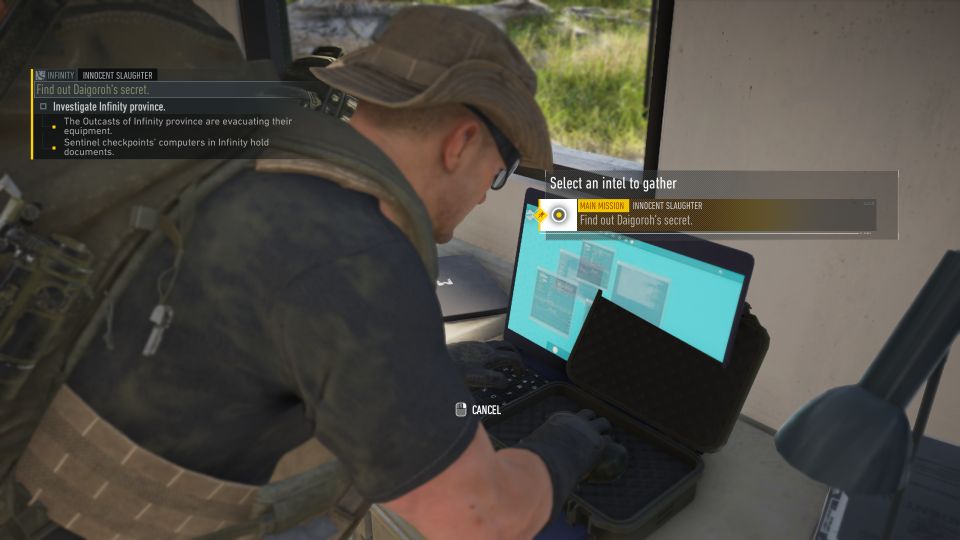 Go to Polaris Residences
Your next clue is to go to Polaris Residences. The location is shown below.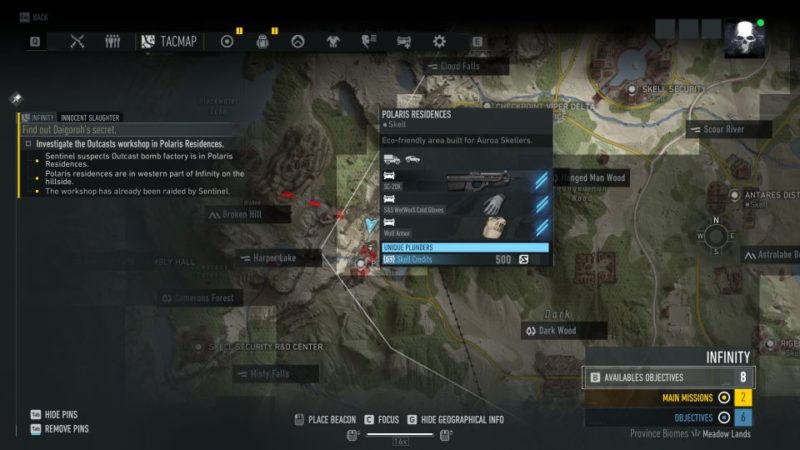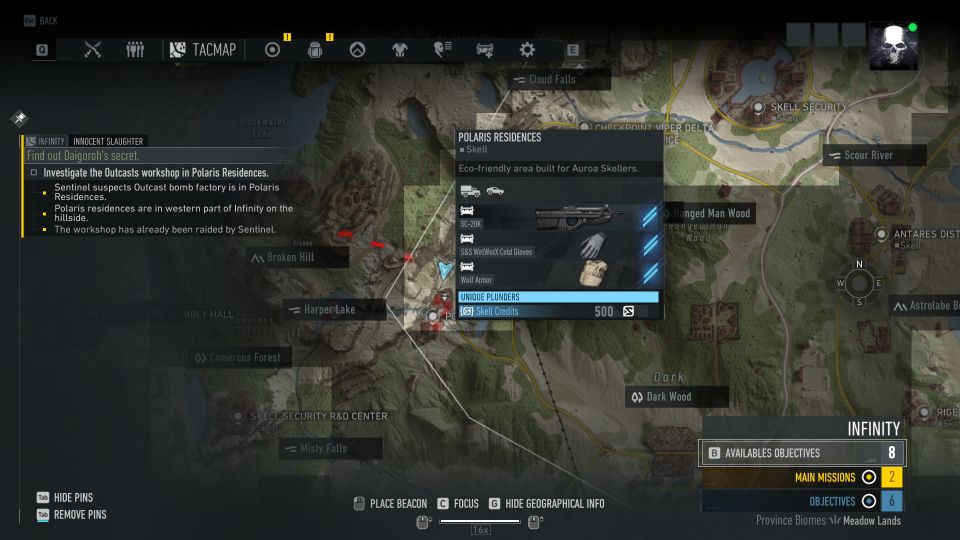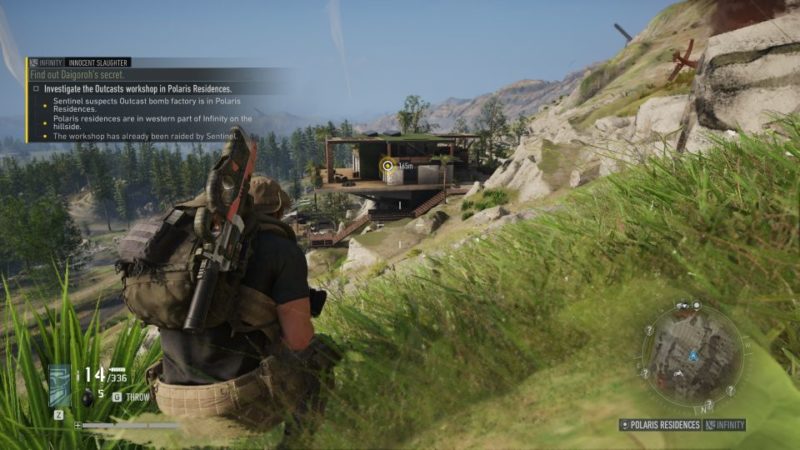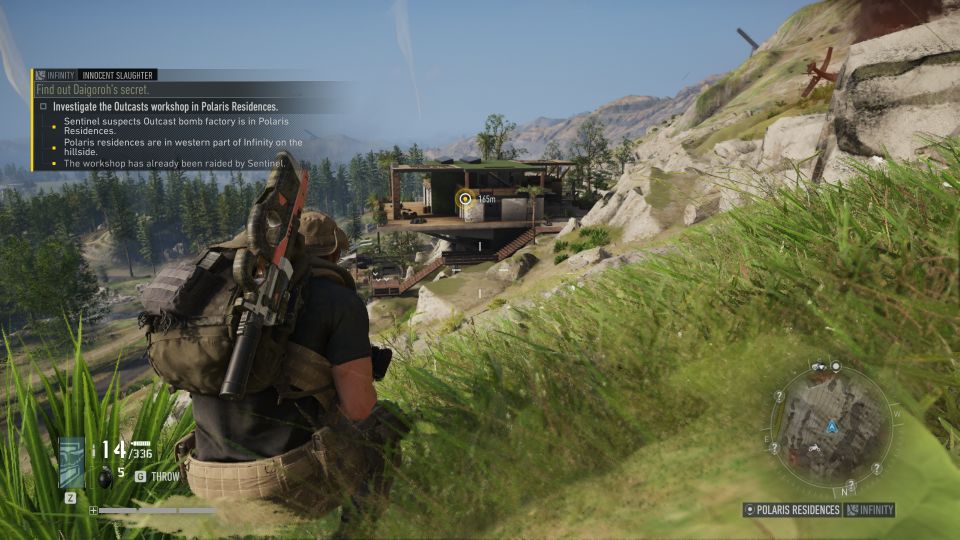 Gather intel
Head into the building and look for intel. You will find intel in the laptop.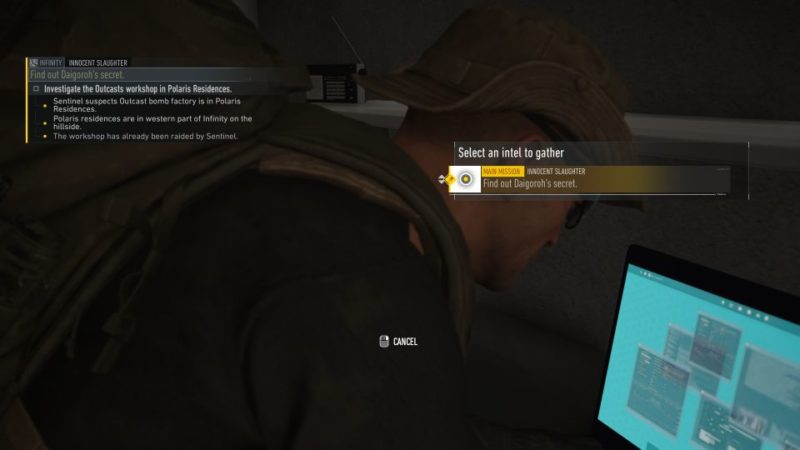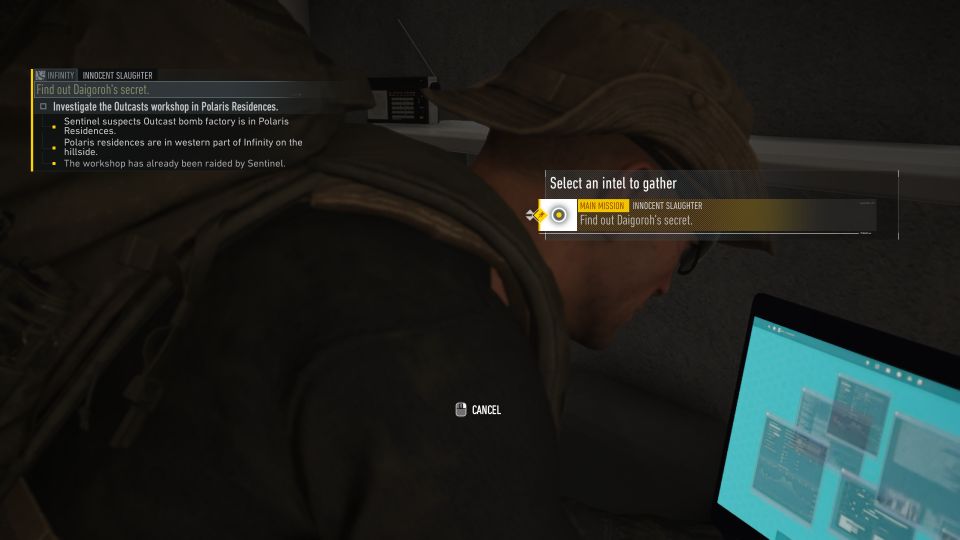 Go back to Daigoroh
Head back to the secret Outcasts base to meet Daigoroh. He'll ask you for help to retrieve a truck taken from them.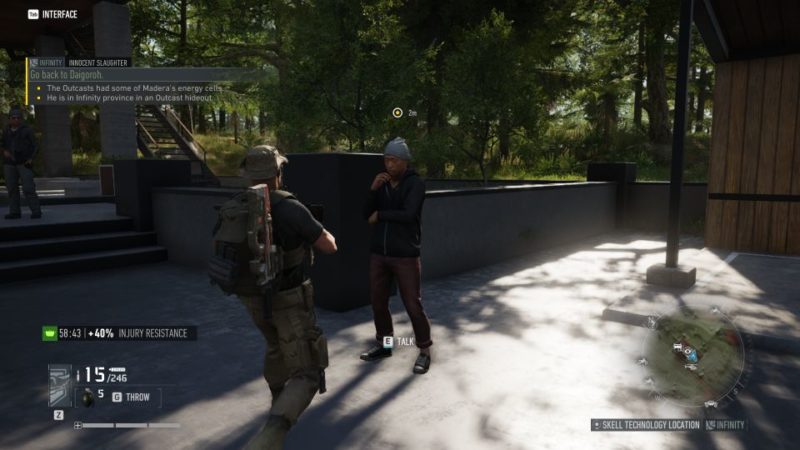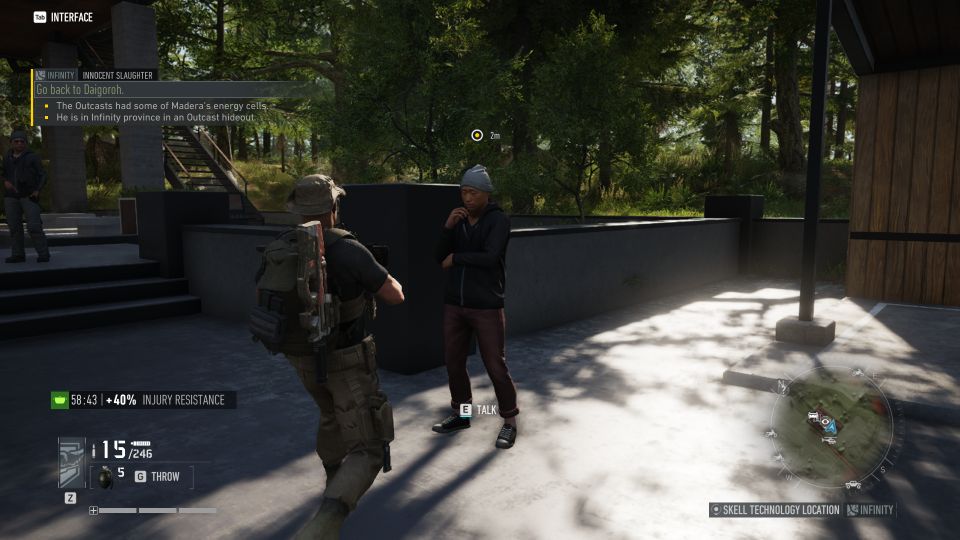 Take the truck
You will find the truck near the Skell Technology Head Office. It will be moving.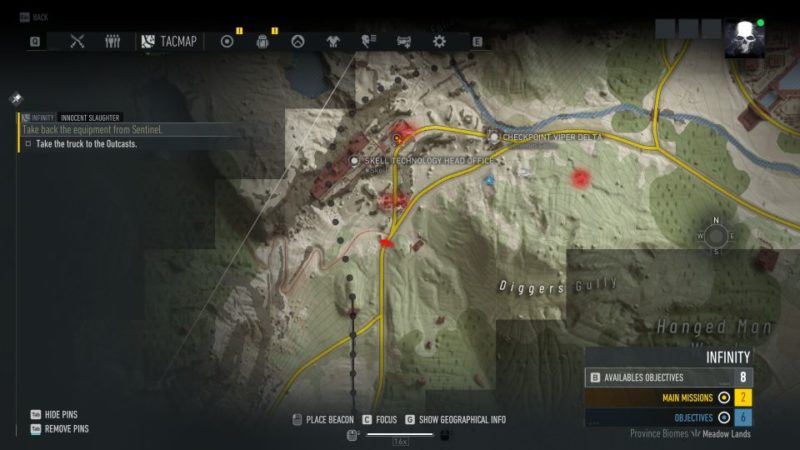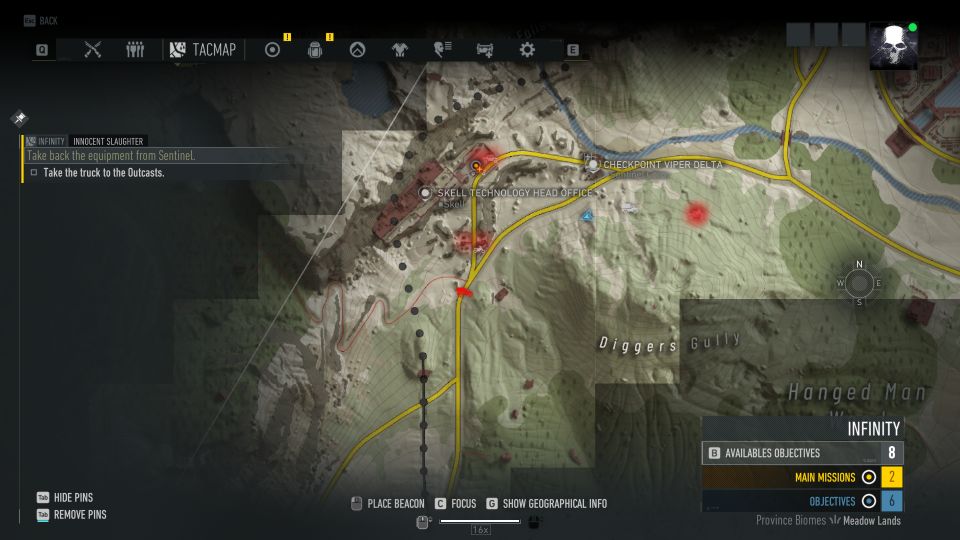 To hijack it, shoot the driver.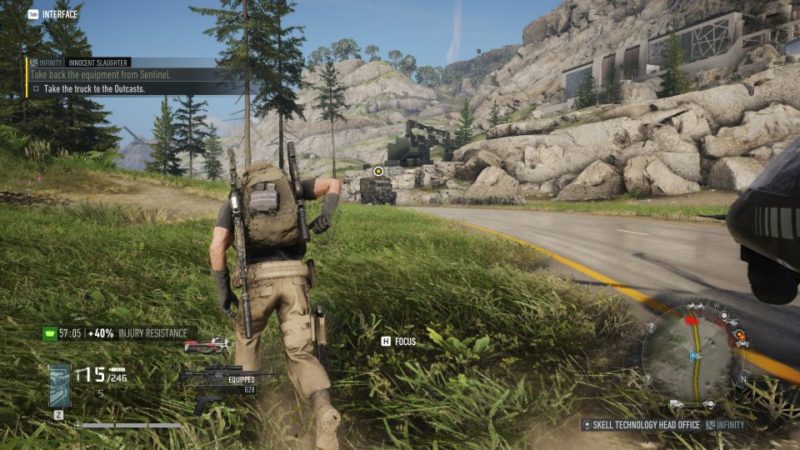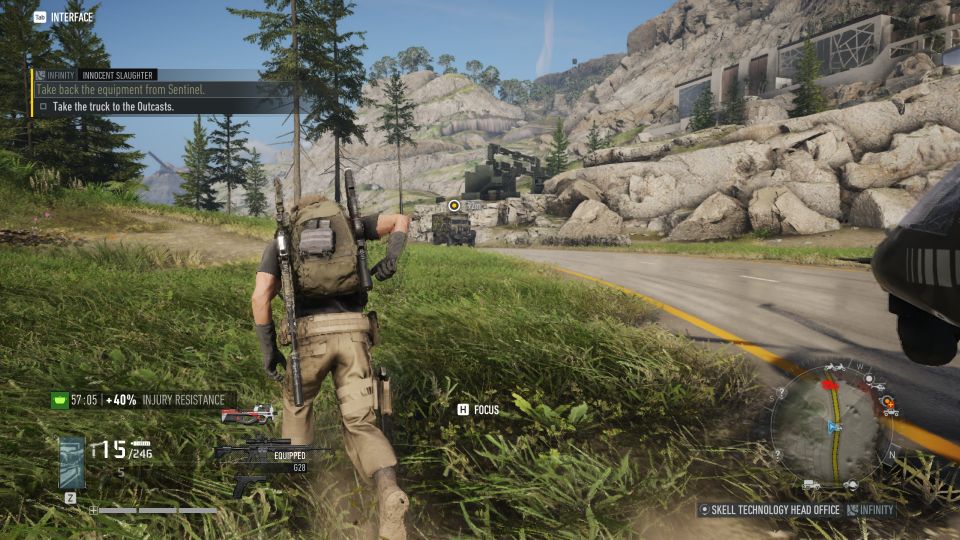 Get into the truck and bring it back to the Outcasts base.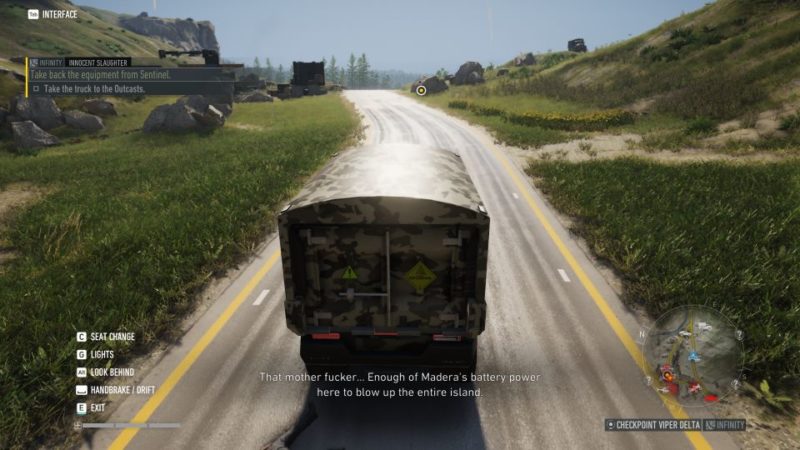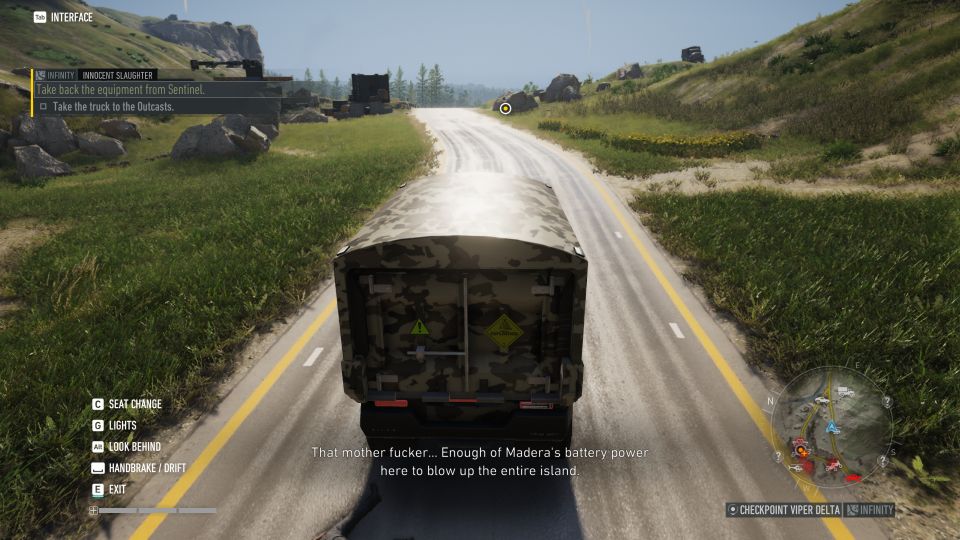 Park it in the compound. You'll then find out that Daigoroh went back to South Cape Station.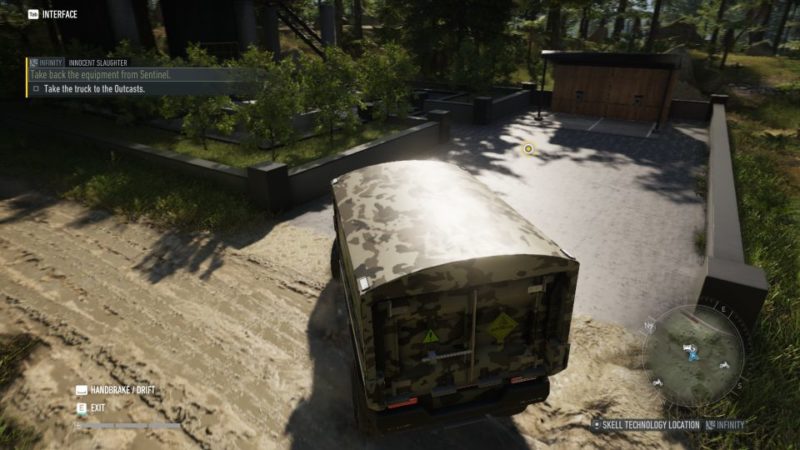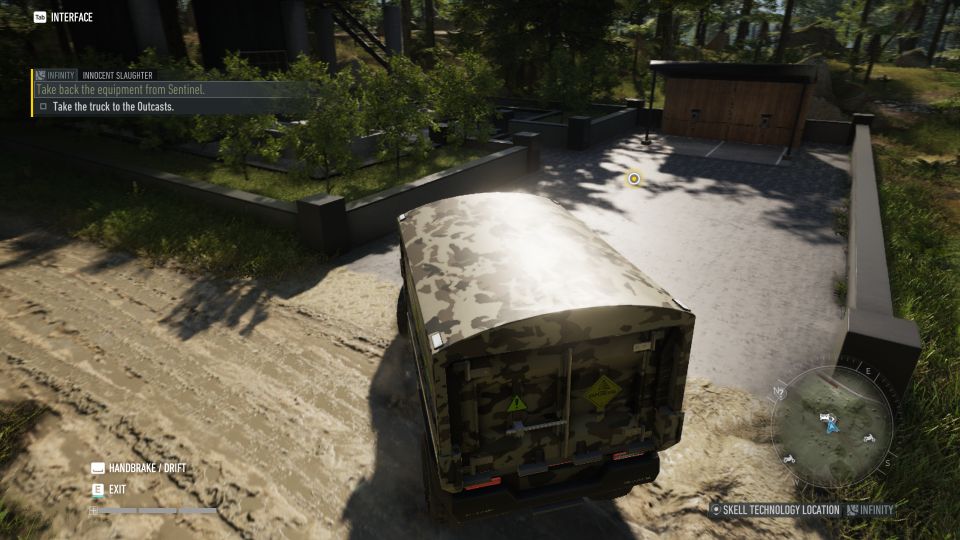 Talk to Haruhi Ito
Go to South Cape Station which is located all the way south on Windy Islands to speak to Haruhi Ito.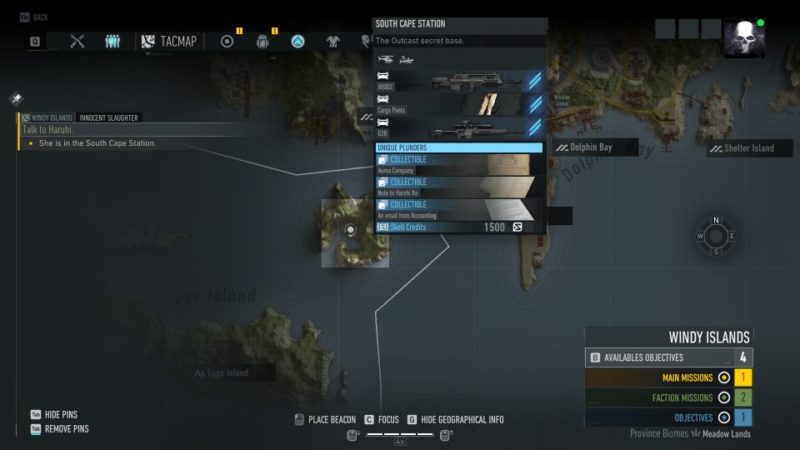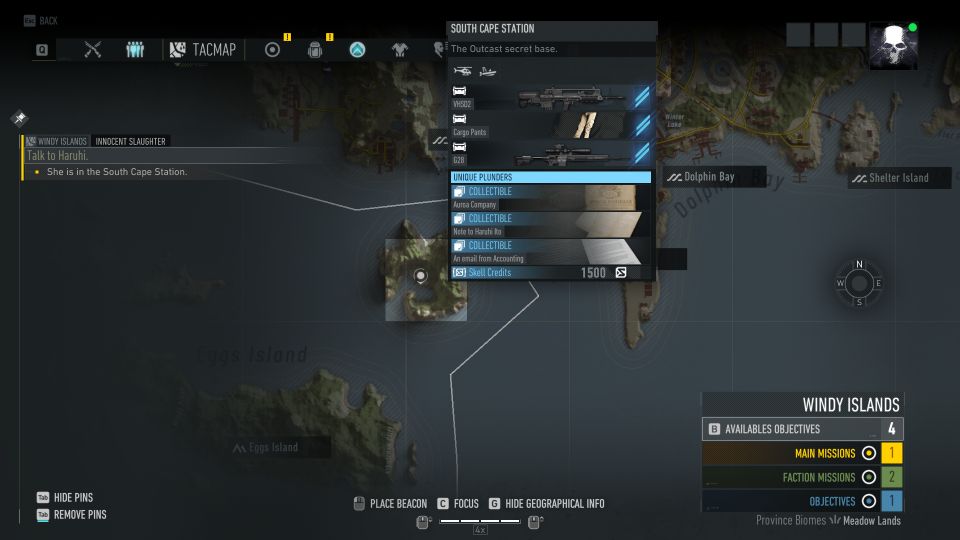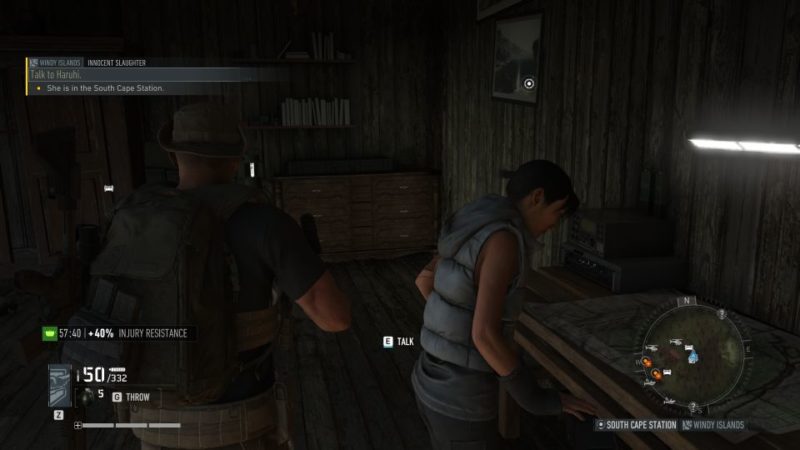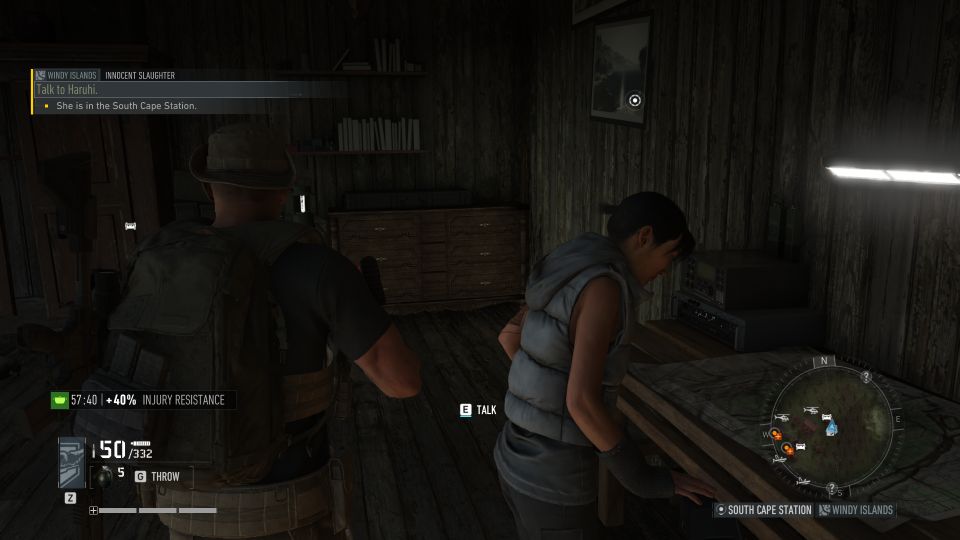 The conversation choice probably doesn't matter for the outcome.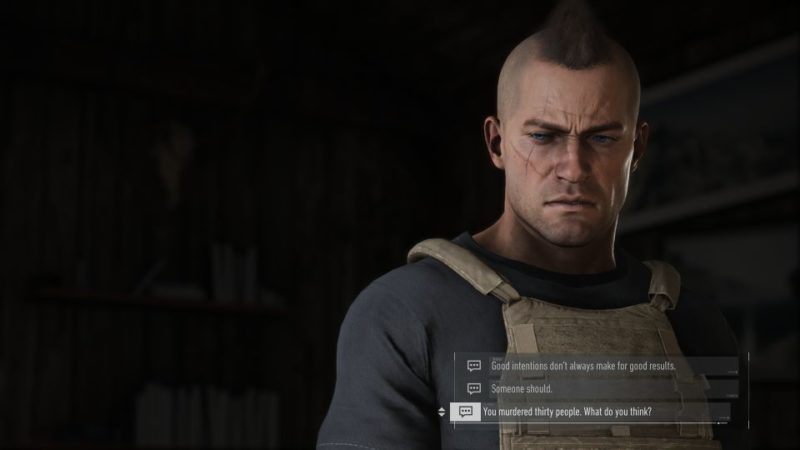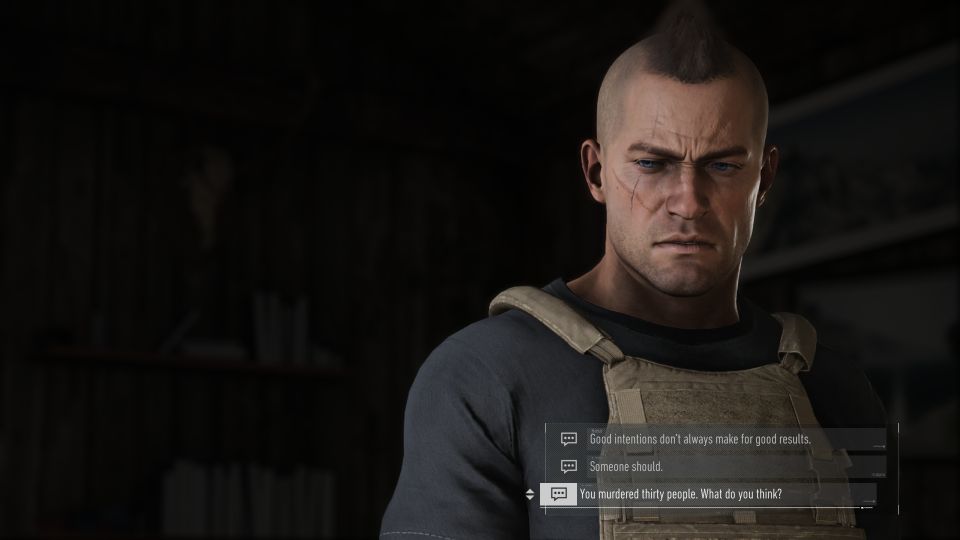 Talk to Madera
Go to Madera's room to speak with her.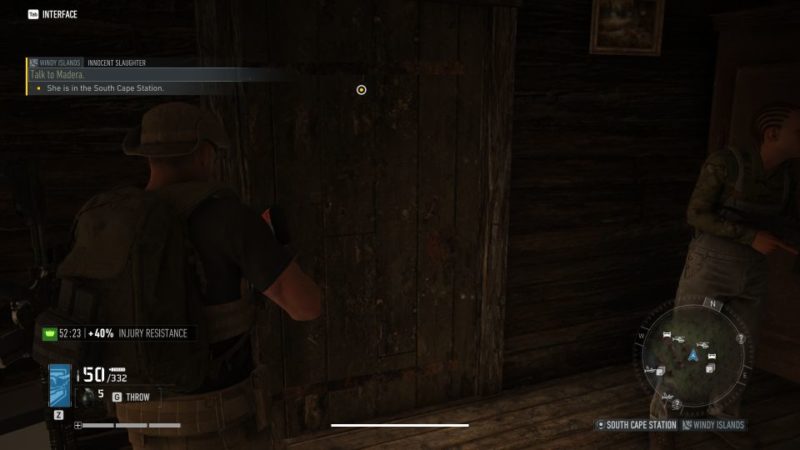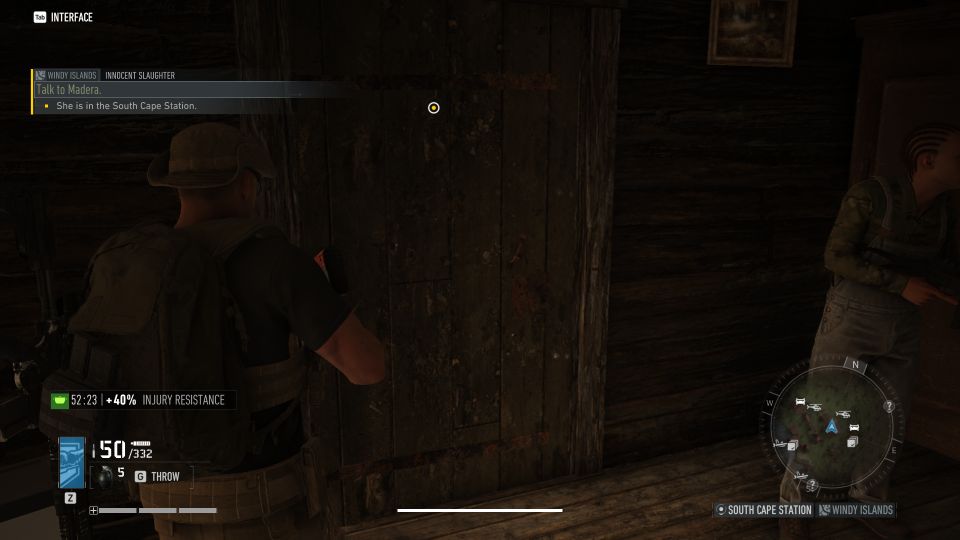 The mission ends here. You will earn Skell Credits.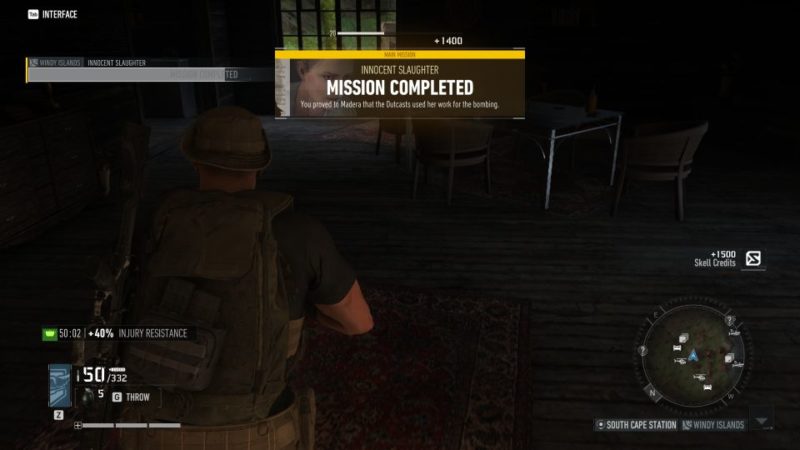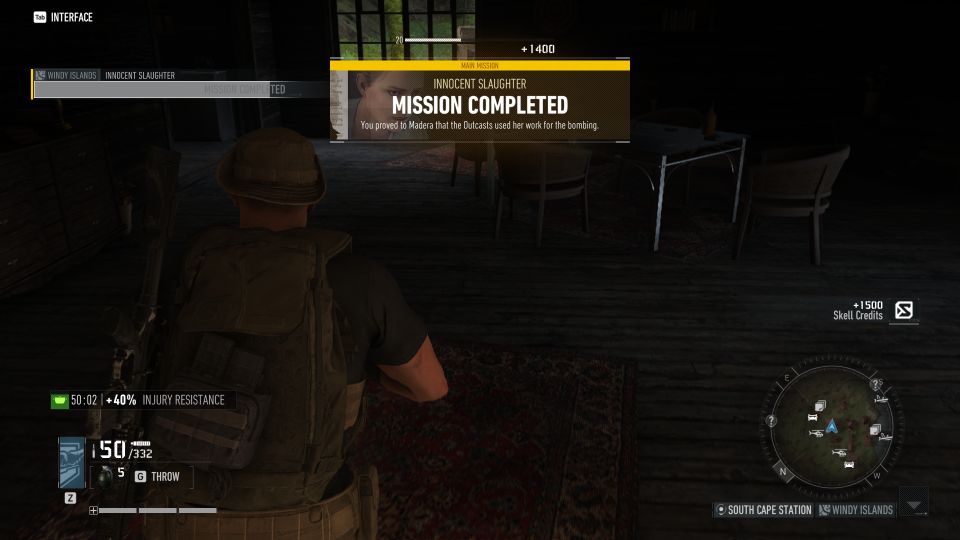 ---
Related articles:
A Man Of Confidence: Ghost Recon Breakpoint Walkthrough
Skell On The Move: Ghost Recon Breakpoint Walkthrough
Hear No Evil: Ghost Recon Breakpoint Walkthrough
Under Herzog's Control: Ghost Recon Breakpoint Walkthrough
Firepower: Ghost Recon Breakpoint Walkthrough
Cover Up: Ghost Recon Breakpoint Walkthrough