In the latest episode (Judgment of Atlantis) of the 2nd DLC, you need to acquire Isu knowledge.
Getting knowledge will help level up your Knowledge Sequence and allows you to complete quests or access better areas.
This also coincides with the quest named Wisdom of the Ancients.
Here's how you can increase Isu knowledge in Assassin's Creed Odyssey.
Look for archives and repositories
The best way to farm for Isu knowledge is by finding all of the archives and repositories.
They are usually located within the smaller circle of the map. An example would be Tinia Archive, which is shown in the image below.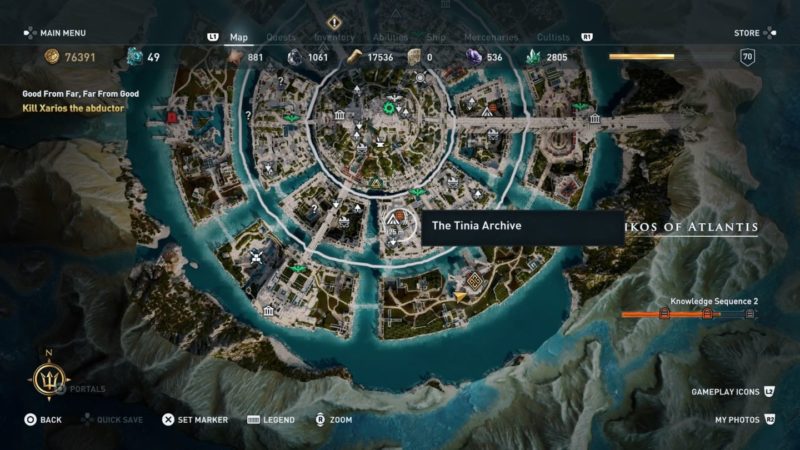 Inside each of these archives or repositories, you'll find many guards, an adamant ingot, Isu codexes and also Isu data caches.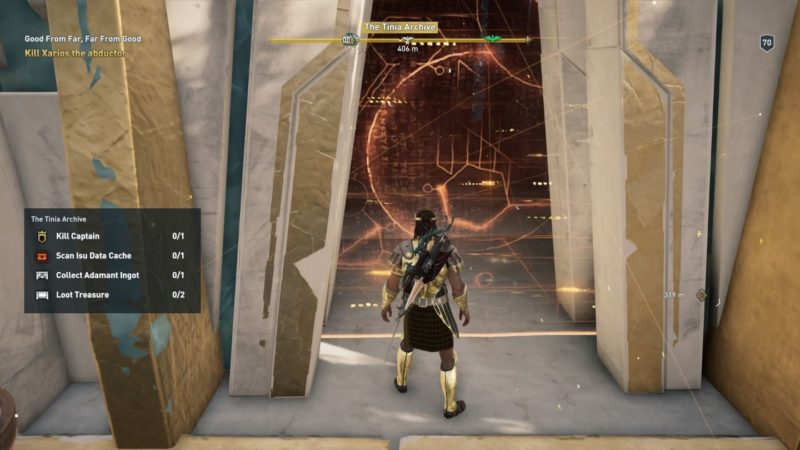 You may want to kill all of the guards first. There may also be Kolossi inside.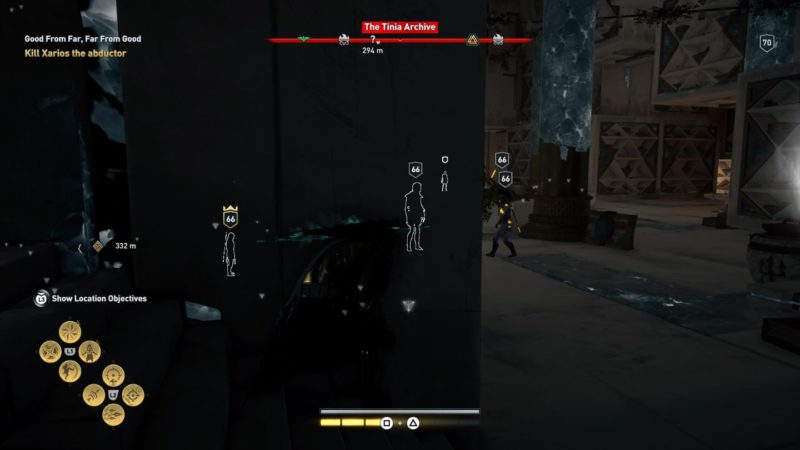 Once the area is secure, you can start looking for the Isu stuff.
The best way to get Isu knowledge is by scanning the data caches (image below). They give 10 points towards the knowledge.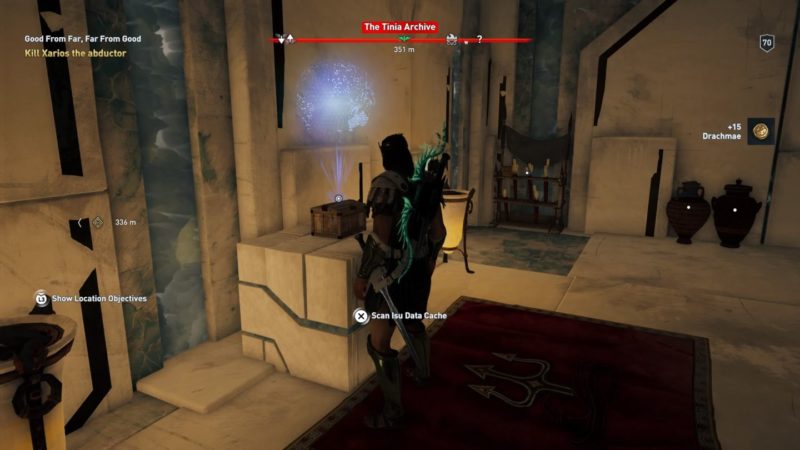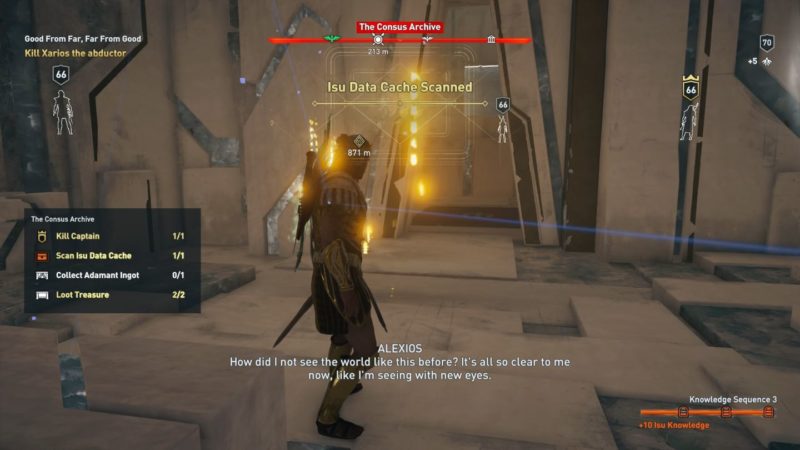 Apart from that, the Isu codex (image below) also gives three points, so don't miss them.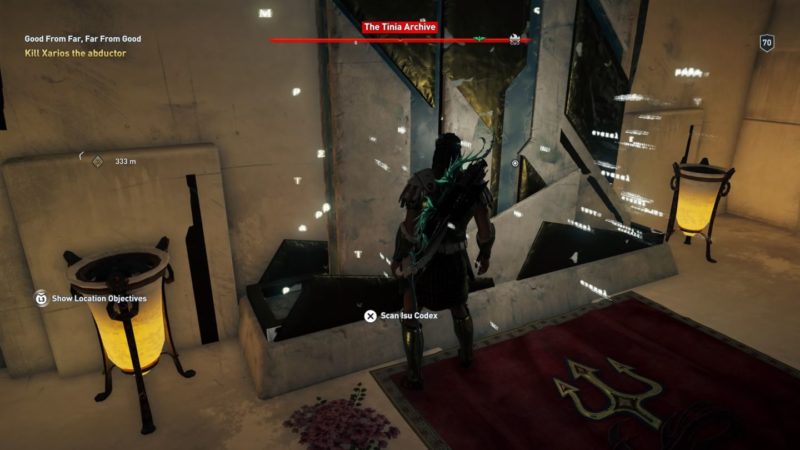 Just keep doing the same thing in each archive or repository and you'll gain Isu knowledge in no time.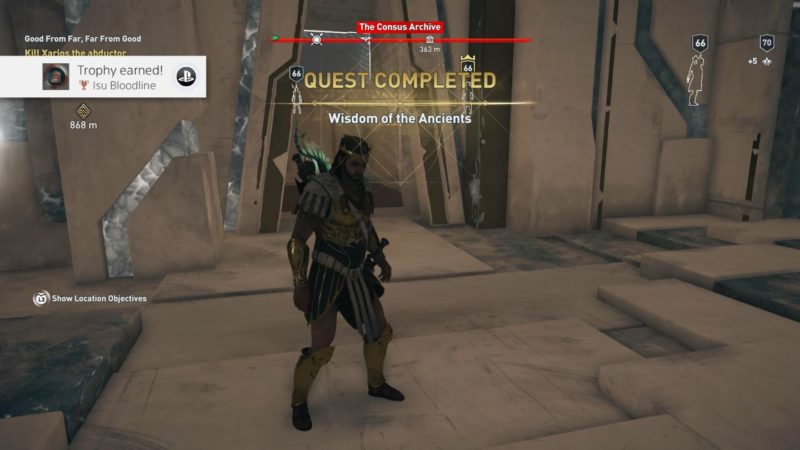 Go to Insights
Another way of finding these Isu data caches and codexes is by finding the Insights.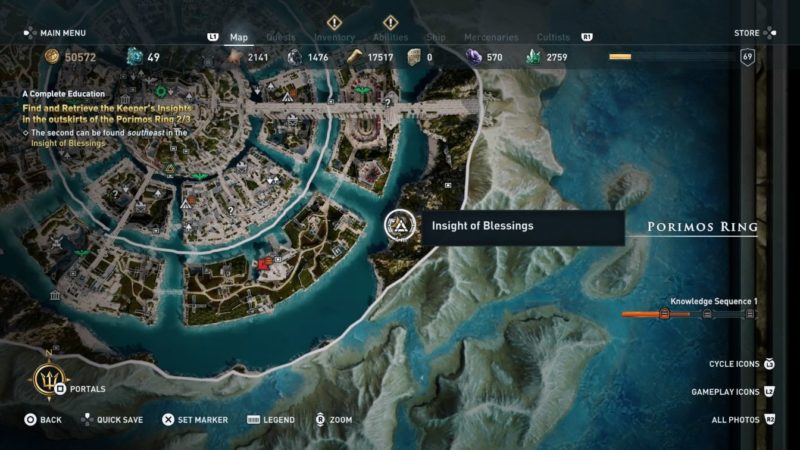 There are 3 Insights in the map, i.e. Insight of the Titan, Insight of War and Insight of Blessings. All are located in the outskirts.
In each of these places, you'll find all of the Isu devices (data cache and codex) and additionally, you'll also find the Keeper's Insights.
And that's it on how to gain Isu knowledge and get to Knowledge Sequence level 3.
---
Related articles:
The Fate Of Atlantis (Final Boss): Assassin's Creed Odyssey Guide
Deadly Little Secrets: Assassin's Creed Odyssey Walkthrough
Good From Far, Far From Good: Assassin's Creed Odyssey
Through The Cracks: Assassin's Creed Odyssey Walkthrough
Sixth Sense Of Sympathy: Assassin's Creed Odyssey Walkthrough
Rightfully Yours: Assassin's Creed Odyssey Walkthrough
Blood Gets In Your Eyes: Assassin's Creed Odyssey Wiki