I Knew These People is a continuation from the previous mission What Kept Me Going.
Your task is to walk with Sarah and find a way into the lab at Cloverdale.
Here's a walkthrough of I Knew These People in Days Gone.
Walk with Sarah
Follow Sarah all the way. This mission is mainly just walking.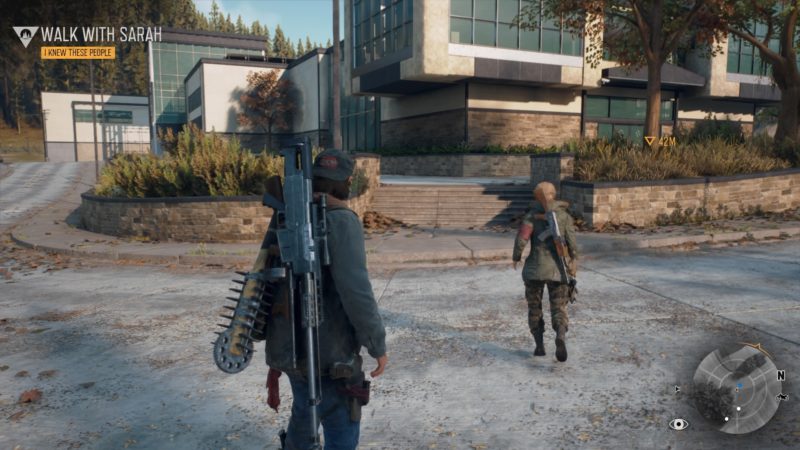 Keep going towards the area marked as yellow on the map.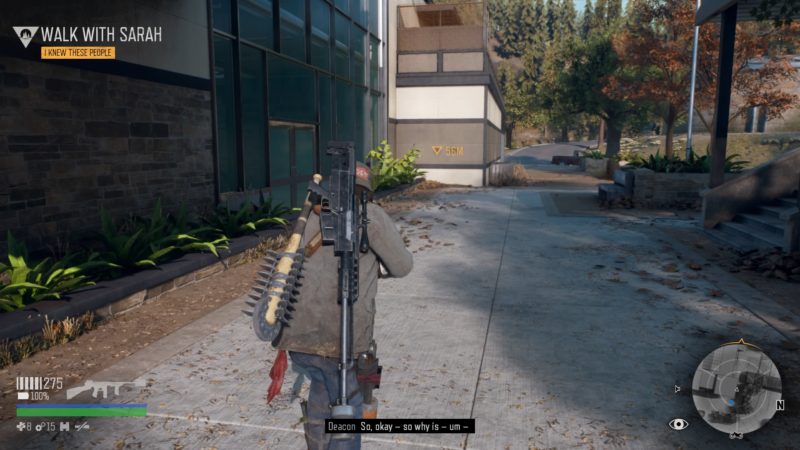 Find a way into the warehouse
You need to get into the warehouse, but the doors are all locked from the inside. This means there are probably people inside.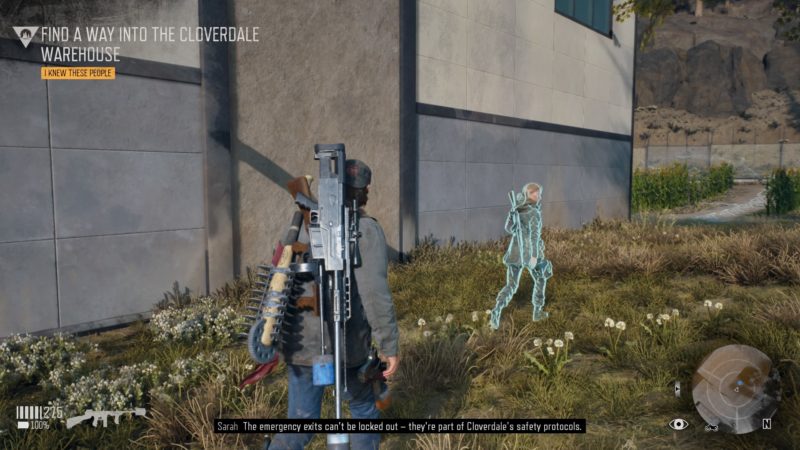 Go around the building and you'll reach this ladder. Shoot the lock and the ladder will drop.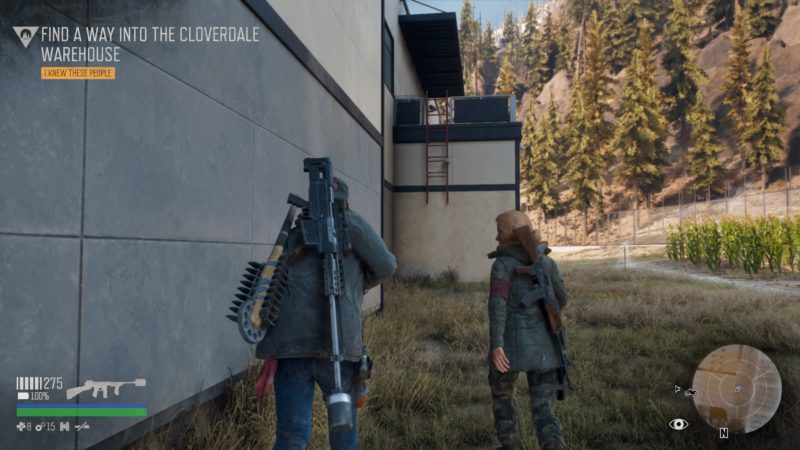 Climb up the ladder and you'll reach this door. A cutscene will load where Sarah accesses the building using her clearance.
After entering, you'll meet some hostile guards. A new mission begins from there.
---
Related articles:
Riding Nomad Again: Days Gone Walkthrough
This Could Be It: Days Gone Walkthrough
You Couldn't Stop Shaking: Days Gone Walkthrough
Just Another Requisition Form: Days Gone Walkthrough
So Many Of Them: Days Gone Walkthrough
Never Give Up Hope: Days Gone Walkthrough
Volcanic Legacy Scenic Byway Nero Checkpoint: Days Gone Wiki