Humbert's Sword is a quest you will receive in Hillsbrad Foothills in World of Warcraft (WoW) Classic.
Your task is to retrieve Deathguard Humbert's Sword from the dwarves in Dun Garok.
Here's a walkthrough of Humbert's Sword in WoW Classic.
To unlock the quest, you need to be above level 25 or 26. Talk to Humbert at Tarren Mill.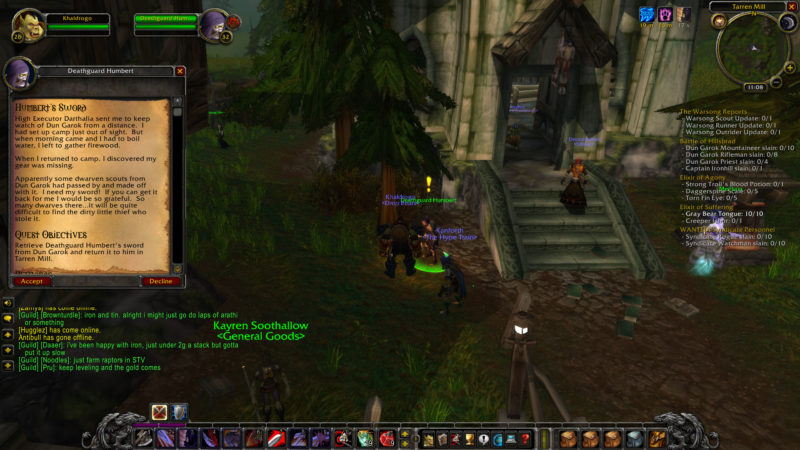 Dun Garok location
Get to Dun Garok, which is slightly southeast of Tarren Mill. It's even lower than Durnholde Keep.
Below is the exact location, marked by the player location.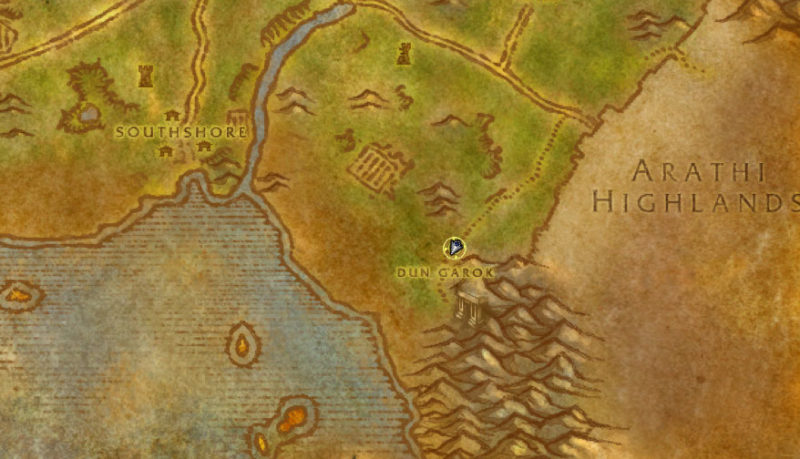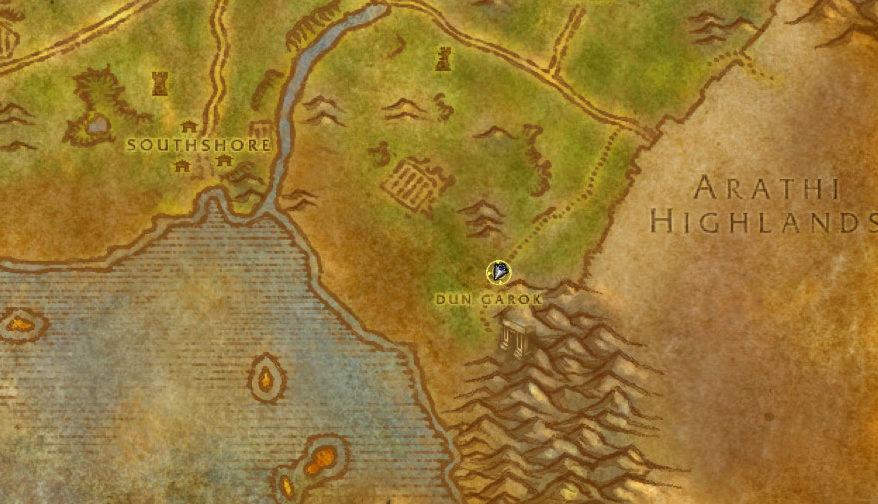 You should see a rather distinct building when you get there.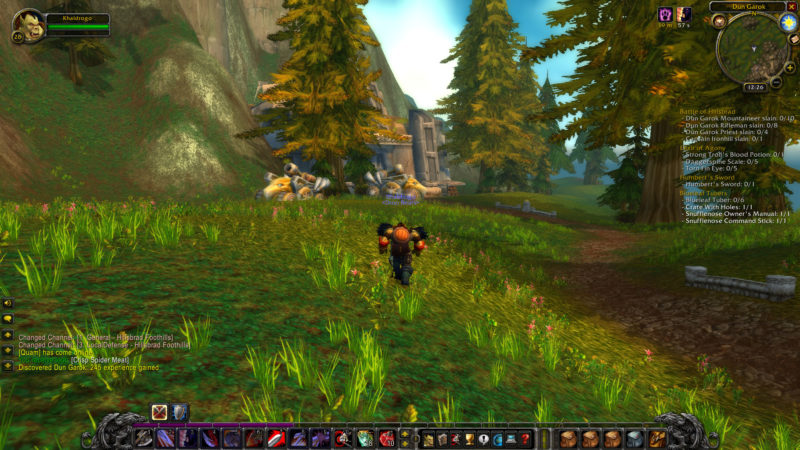 How to get Humbert's Sword
It's better if you do it in a party since the mobs here are pretty high level compared to other quests in the region.
Just kill the Dun Garok mobs and one of them should drop it.
If you're lucky, you can even get it from the first kill.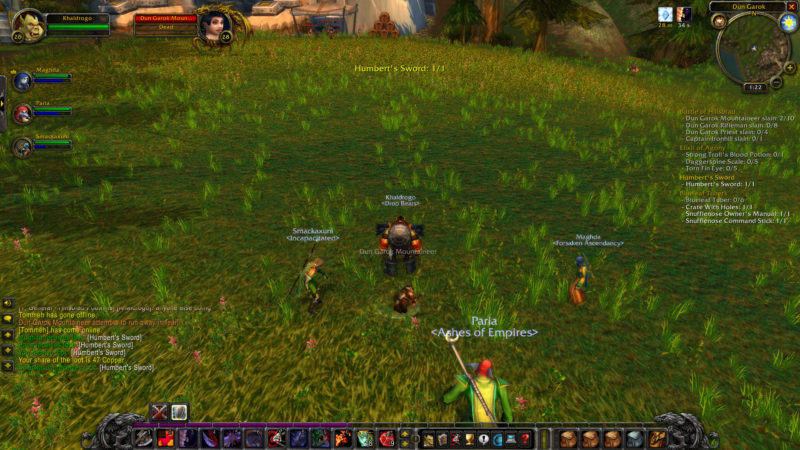 Bring it back to Humbert in Tarren Mill to claim your reward.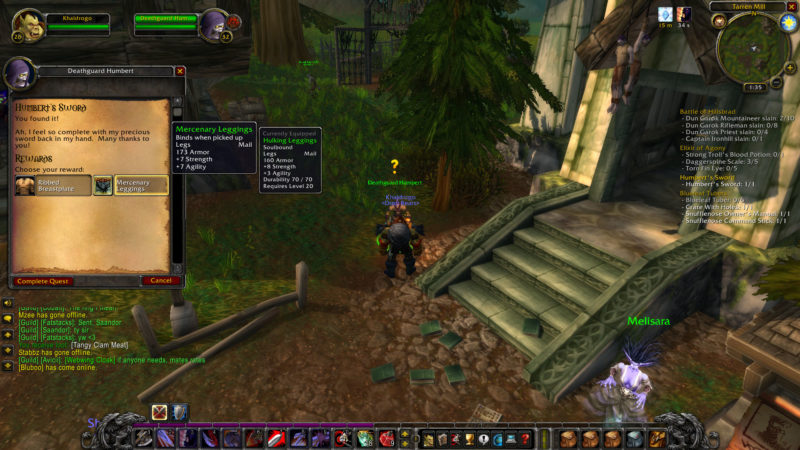 ---
Related articles:
Wanted: Syndicate Personnel – WoW Classic Guide
Border Crossings: WoW Classic Guide And Walkthrough
The Dead Fields Quest: WoW Classic Walkthrough And Guide
The Rescue: WoW Classic Guide And Walkthrough
Elixir Of Suffering: WoW Classic Guide And Walkthrough
The Book Of Ur Location (Shadowfang Keep): WoW Classic Guide