The best set of equipment you can get in Assassin's Creed Odyssey's main storyline is probably the Demigod set.
It grants you an additional 30% damage with all abilities when all 5 pieces of the set are worn.
Here's how you can get the Demigod set (including helmet) in AC Odyssey.
How to get the Demigod set
You will come across the Demigod set after you've finished the quest Where It All Began.
It's the quest where you and Myrrine finally confront Deimos and end her reign of terror.
There are choices to be made in the quest, but based on your choice, you can avoid fighting with Deimos altogether.
Regardless, you should be getting the Demigod set after finishing that particular quest.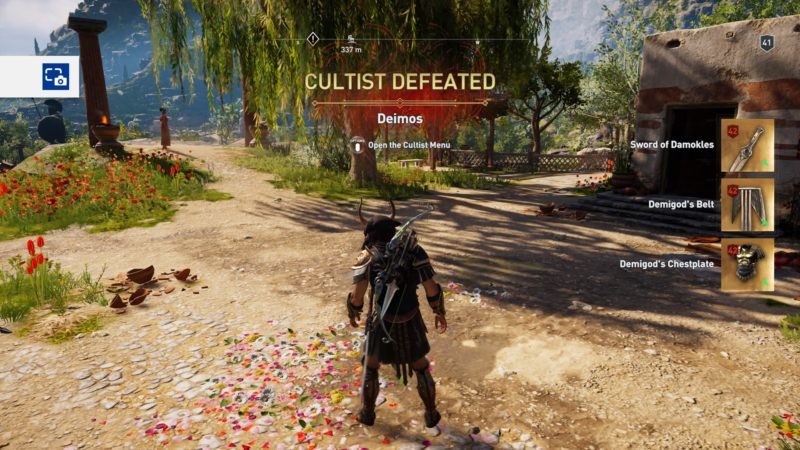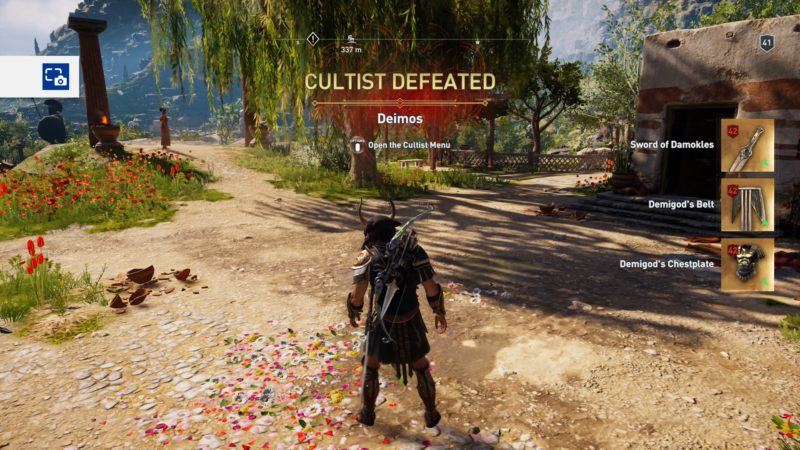 You will only receive the Demigod's Belt, Chestplate, Boots and Gauntlets. There's also a Sword of Damokles, but it's not part of the set.
The helmet is intentionally missing, as it's given in another quest.
How to get the Demigod helmet
You need to first eliminate all of the Cultists of Kosmos apart from its leader in the middle of the hierarchy.
When you're only left with the leader, you will see a new quest appear – A Fresh Start.
You will then need to meet the leader of the cult at the Sanctuary of Delphi at Phokis, inside the cult's lair.
Regardless of whether you finally kill or spare the leader, you will get the Demigod helmet (Aspasia's Circlet).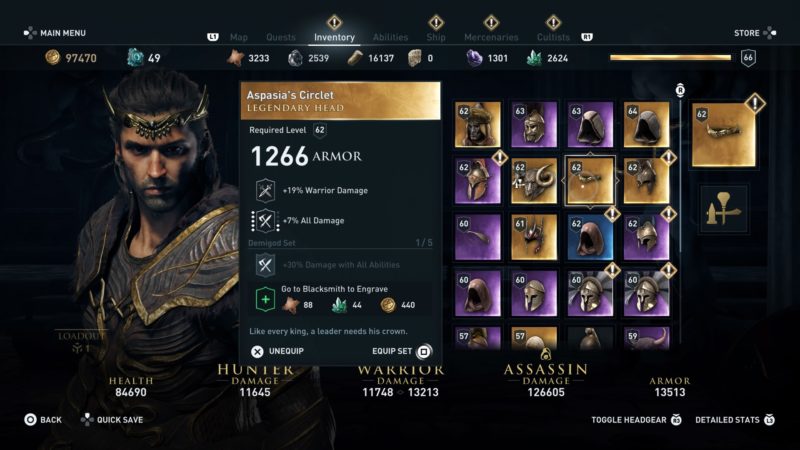 And now, your set is complete.
---
Related articles:
Give Our Respects: Assassin's Creed Odyssey Walkthrough
The Favor: Assassin's Creed Odyssey Walkthrough
Top Games like Neopets: Seven Alternatives To Play Today
Cultist Location – Ship Sunk North Of Thera (Assassin's Creed Odyssey)
Labors Of The Keeper (Defeat Hades): Assassin's Creed Odyssey
A Cursed Sickness: Assassin's Creed Odyssey Walkthrough
Fallen From Grace: Assassin's Creed Odyssey Walkthrough