Here Be Pirates is a quest under The Lost Tales of Greece in AC Odyssey.
Your task is to help Megakles and kill the bandits attacking Alponos.
Here's a walkthrough of Here Be Pirates in AC Odyssey.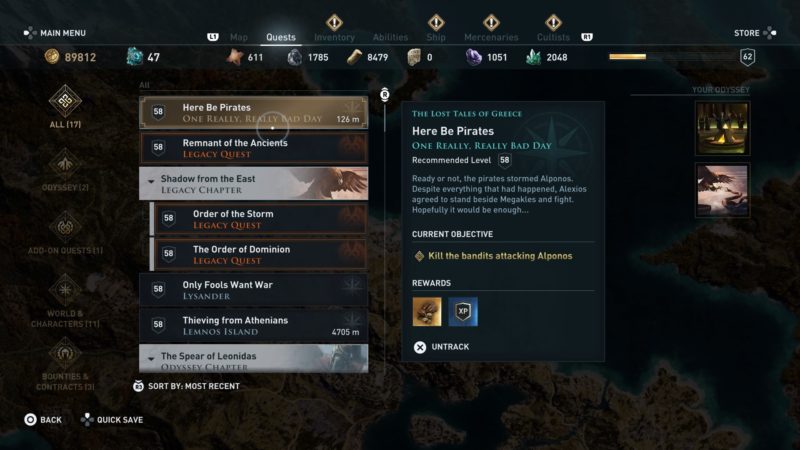 This quest is recommended for those level 58 and above, but it differs according to your own level.
Kill the bandits attacking Alponos
Your main and only objective now is to defeat the bandits. They are located in town, at the exact location shown in the map below, marked by the cursor.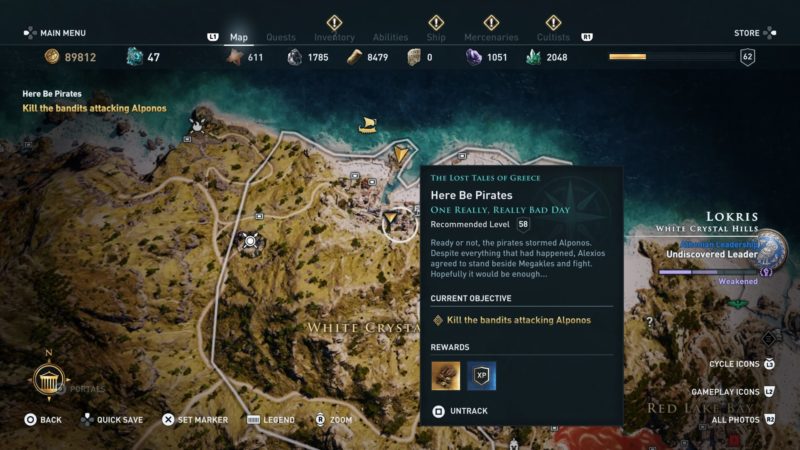 You should see a couple of bandits here. Kill all of them.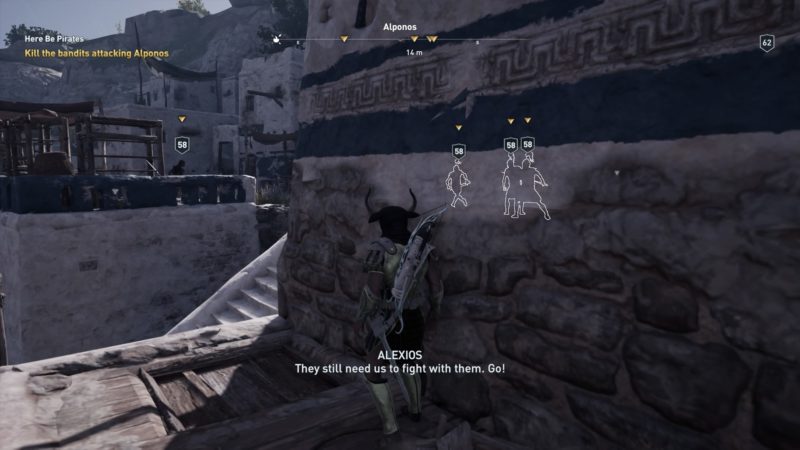 After defeating the group, another group will spawn. Take them out as well.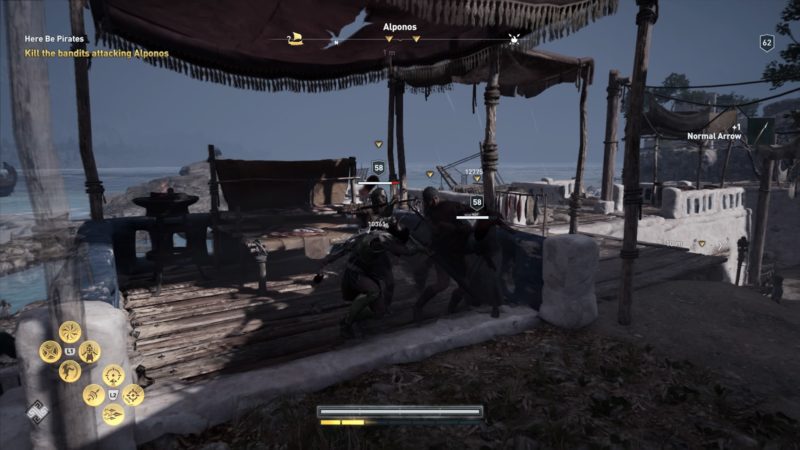 There'll be a third group of bandits as well. Kill them.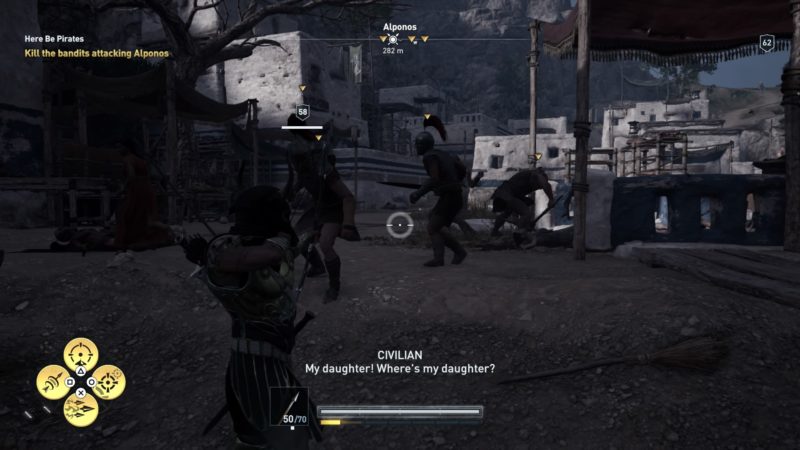 Talk to Megakles
After eliminating the bandits, talk to Megakles.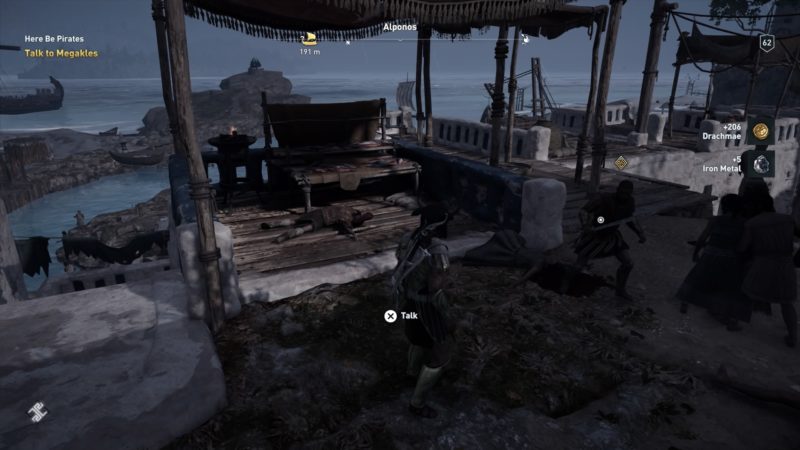 During the conversation, you can choose to fight him. I chose the safest option – "I'm glad Alponos is safe".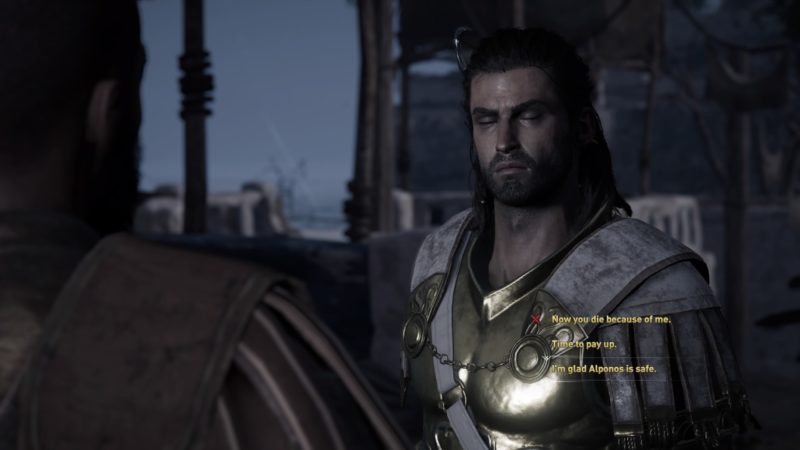 The quest completes here. You'll get some drachmae and a hint to where the fake Eagle Bearer is.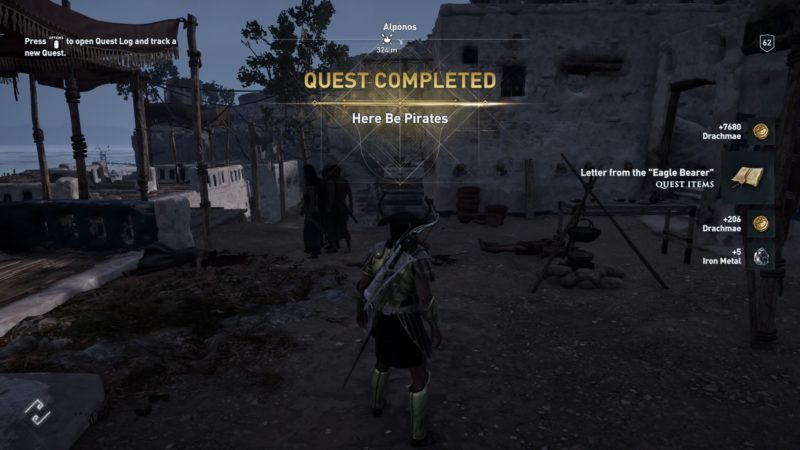 ---
Related articles:
A Town In Need, Indeed: Assassin's Creed Odyssey Walkthrough
The Blind Blacksmith: Assassin's Creed Odyssey Walkthrough
Ajax On Fire: Assassin's Creed Odyssey Walkthrough
A Horse, Of Course: Assassin's Creed Odyssey Walkthrough
Assassin's Creed Odyssey: Righting A Wrong Walkthrough