He Never Came Back is a mission by Copeland in Bend Studio's Days Gone.
Your task is to find the marauders who kidnapped some civilians.
Here's a walkthrough of He Never Came Back in Days Gone.
Get to their last known location

Your first task is to get to the last known location of the civilians. The location is shown in the map below.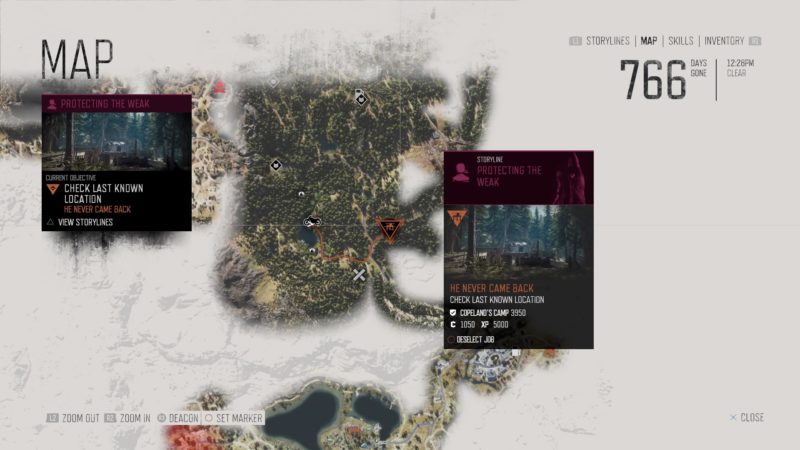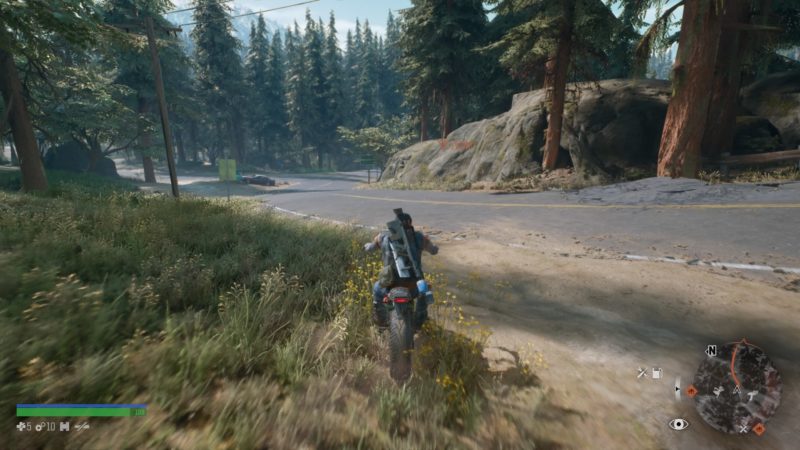 As you get there, there are clues to investigate.
One of the clues is this dead woman.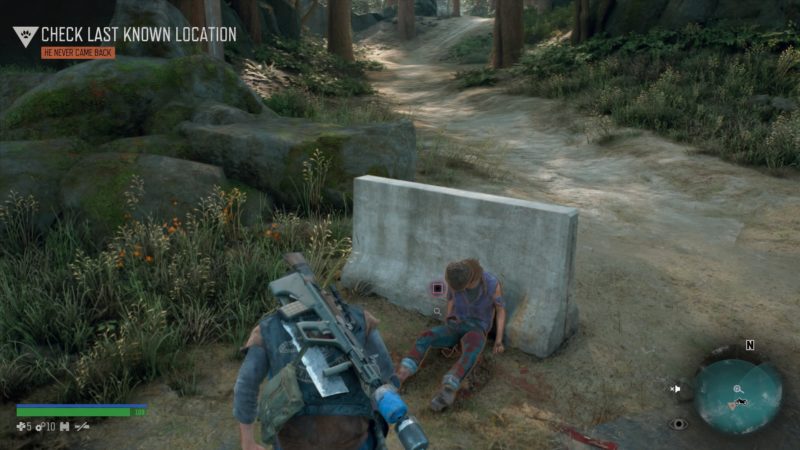 The next one is the bullet holes on the ambulance.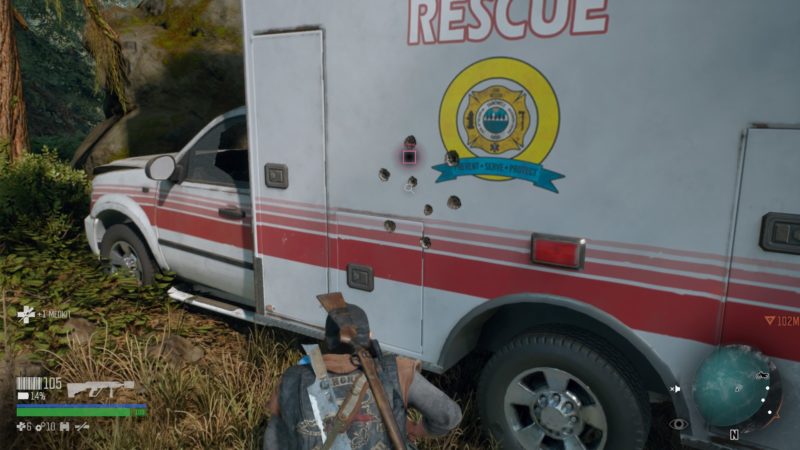 Now, both clues lead to different directions. You need to go to both directions. Choose any one of them first.
I went with the ambulance clue first.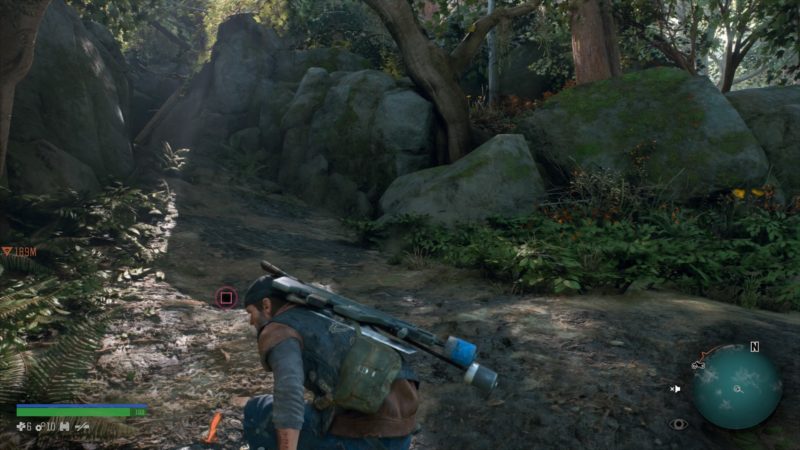 Investigate the tracks
Keep following the footsteps until you reach this campsite. Investigate the clue on the ground.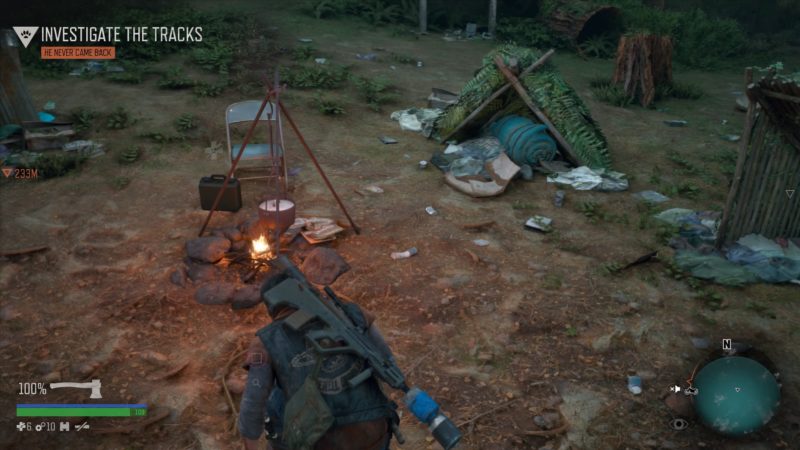 Continue walking and you'll reach the area similar (or the same) to where you first chased after Leon. Climb over the fence.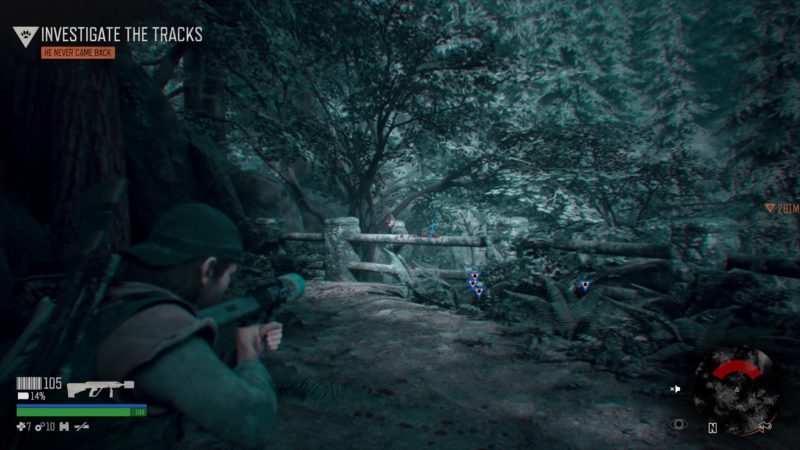 Keep going and you'll find the marauders. Kill them all.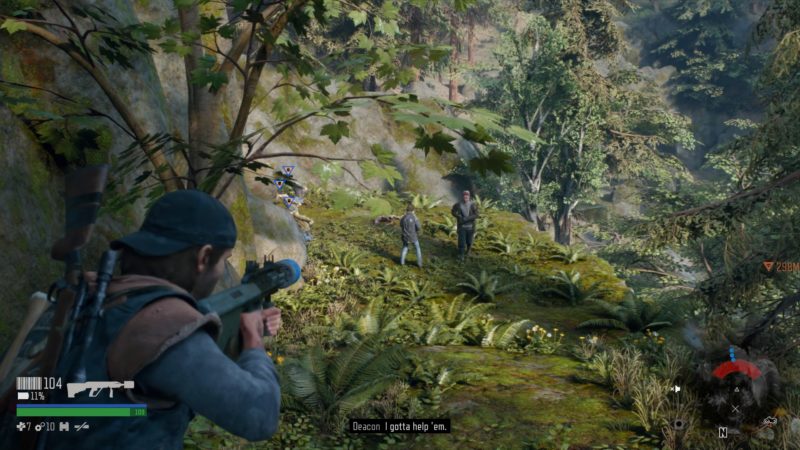 Untie civilians
After killing the marauders, untie the civilians.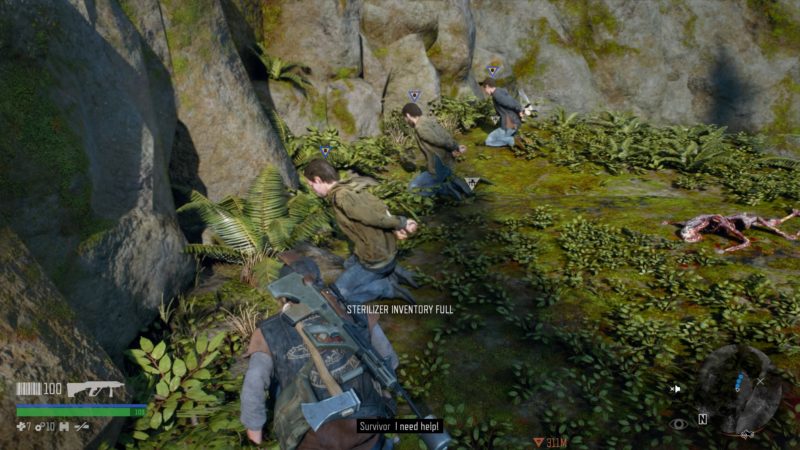 You then have to choose which camp to send them to. Each camp gives different rewards.
It's totally up to you. Do you want trust or credits?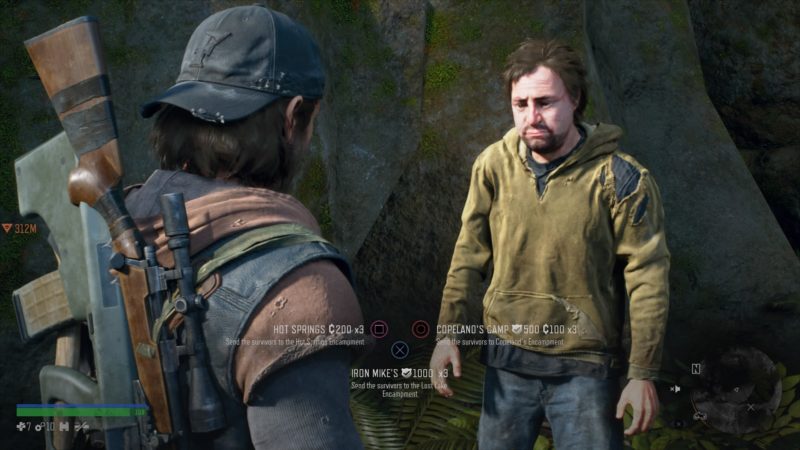 Investigate the tracks (second)
Once you're done, get back to the ambulance area.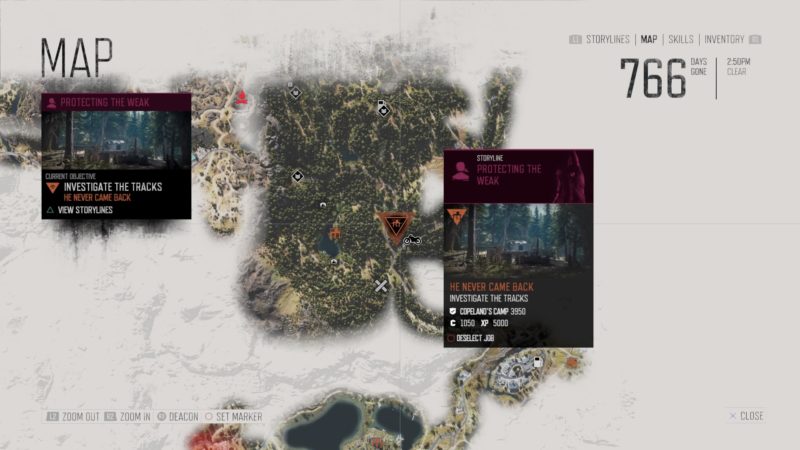 This time, I used the clue left behind by the dead body. Follow the footsteps.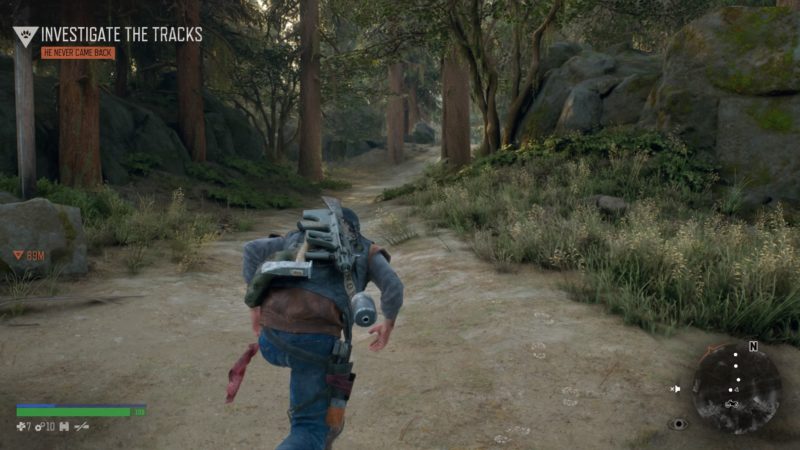 You will reach a stream of water. Investigate the dead body near the stream.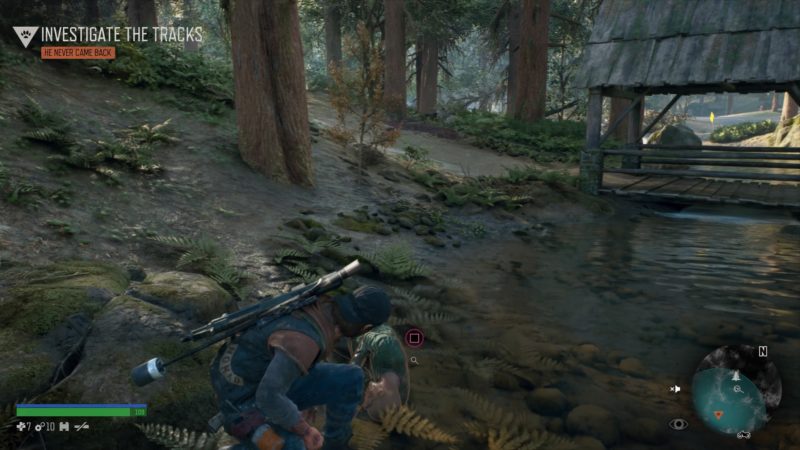 Continue going until you need to cross the road.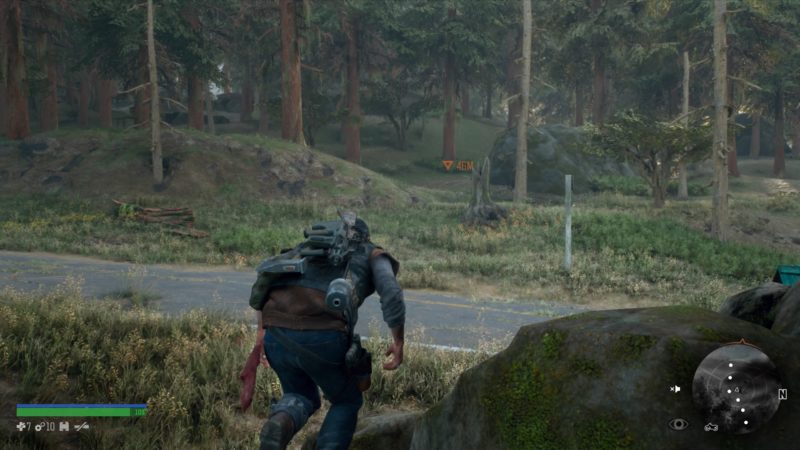 On the other side of the road, there's another dead body. Investigate the body.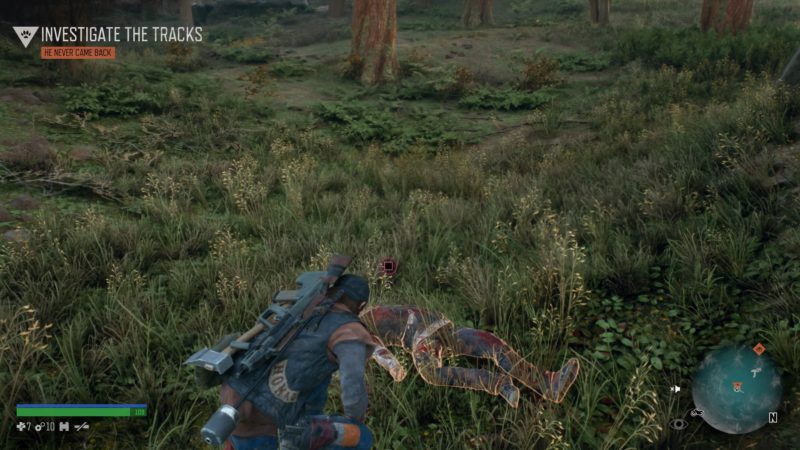 Rescue the civilian
Keep going until you reach this small hut. There's a civilian inside and also a marauder. Kill the marauder.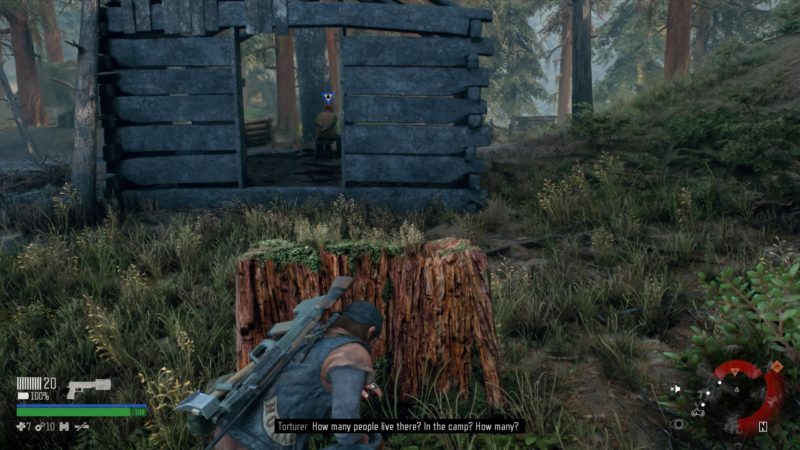 The mission completes after you've rescued the civilian. You will get 5,000 XP for this mission.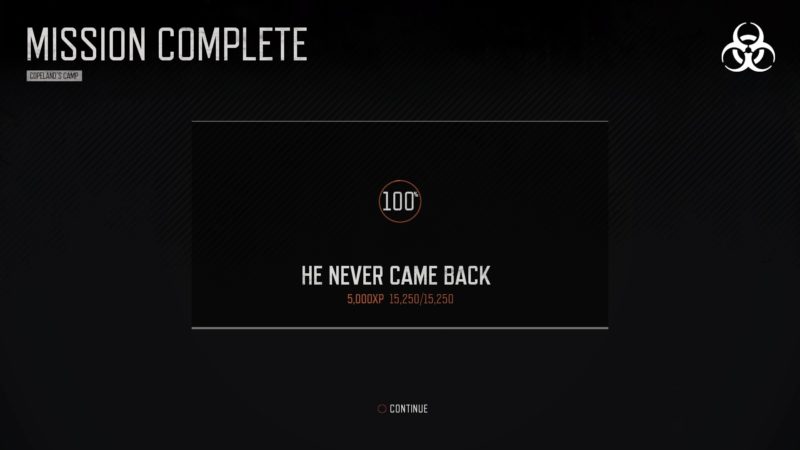 ---
Related articles:
Drugged Outta His Mind: Days Gone Walkthrough
Hear About A Ripper Camp? – Days Gone Walkthrough
I Need Your Help: Days Gone Walkthrough
Sherman's Camp Is Crawling: Days Gone Walkthrough
No Place Else To Go | We've All Done Things – Days Gone