Golden Calves is a side mission you will receive in Ascension Bluff in Borderlands 3.
Your task is to find three posters of Vaughn and get to the 3D printing mill.
Here's a walkthrough of Golden Calves in Borderlands 3.
To begin the mission, you need to find a statue of COV, just outside of the Holy Broadcast Center.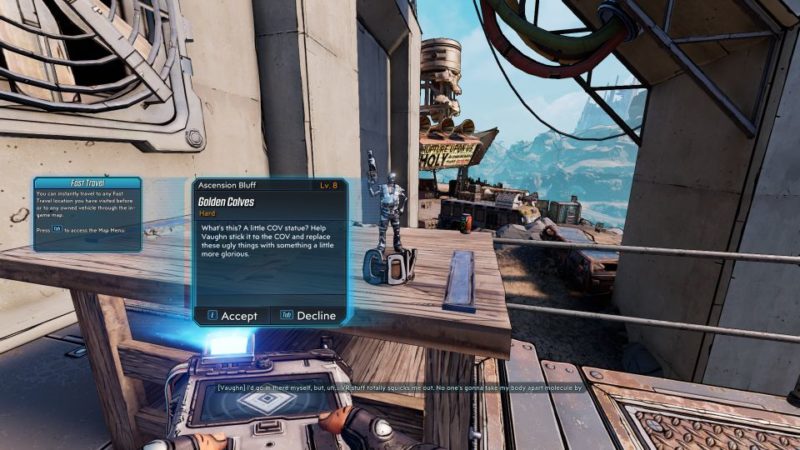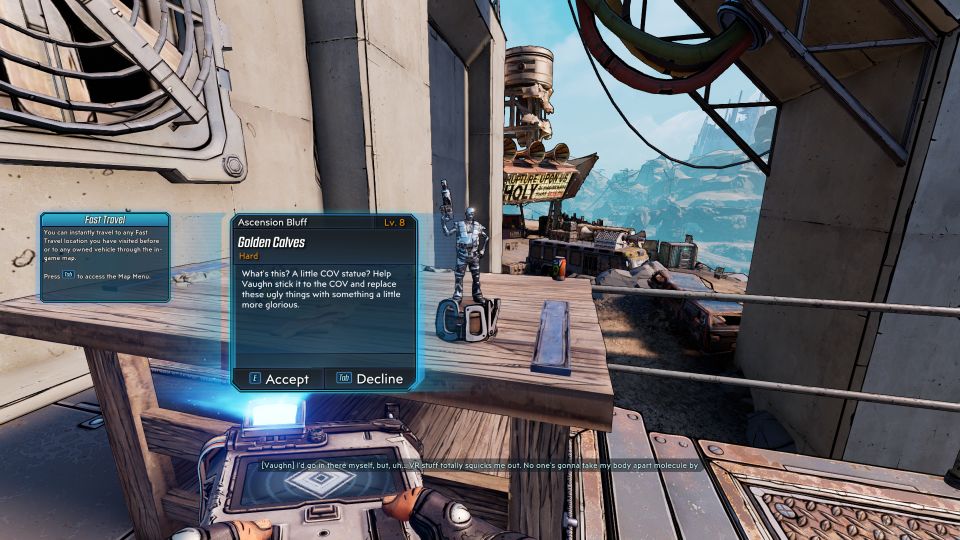 Location of all three posters
All of the posters are located within Ascension Bluff, at the locations shown in the map below. They are at the northern area of the map.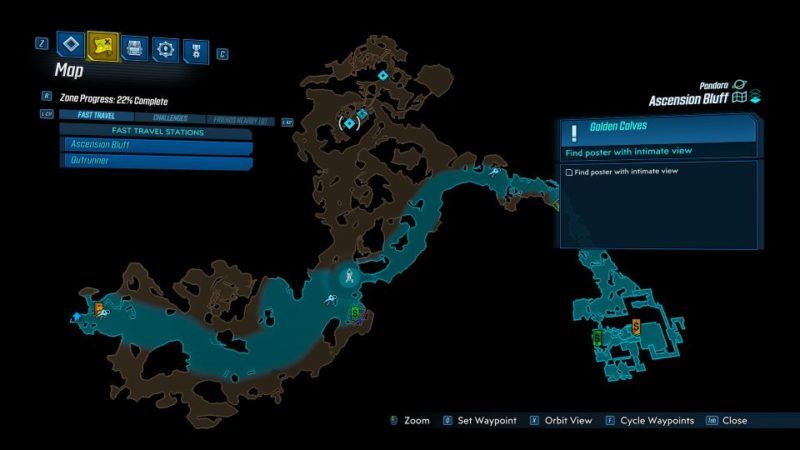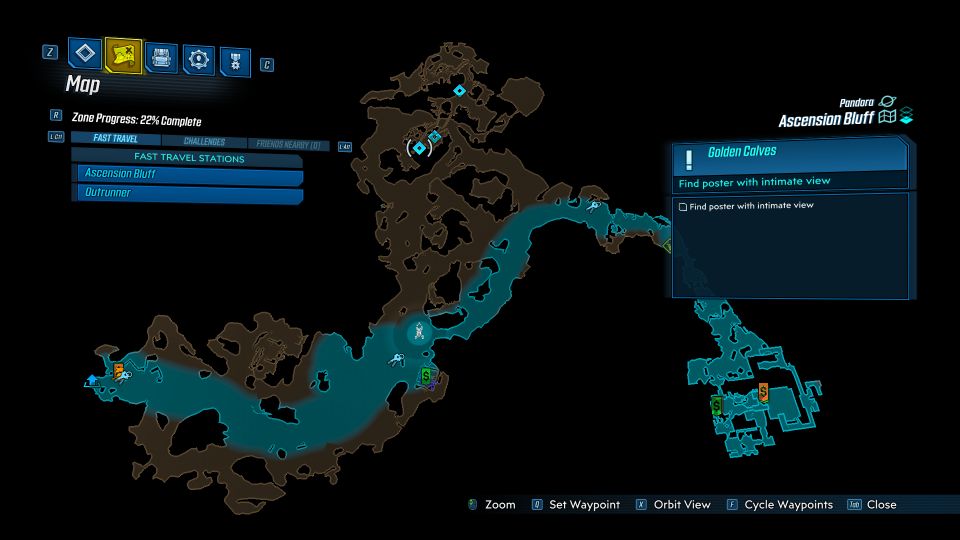 Just get to the locations in the map and find the posters. Interact with the poster to grab it.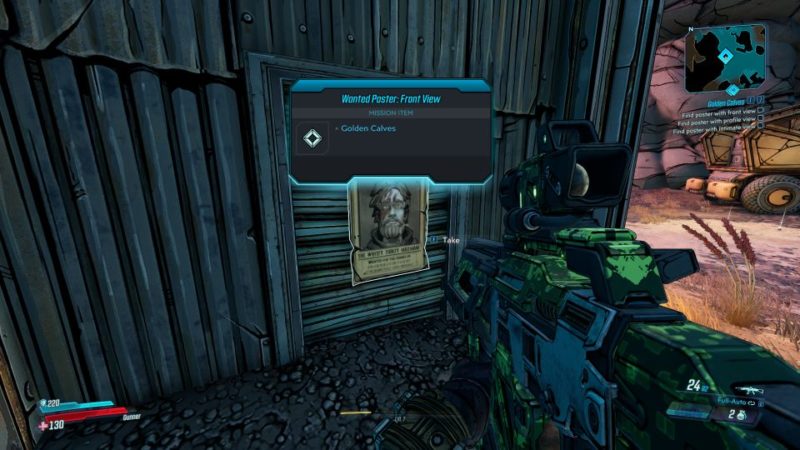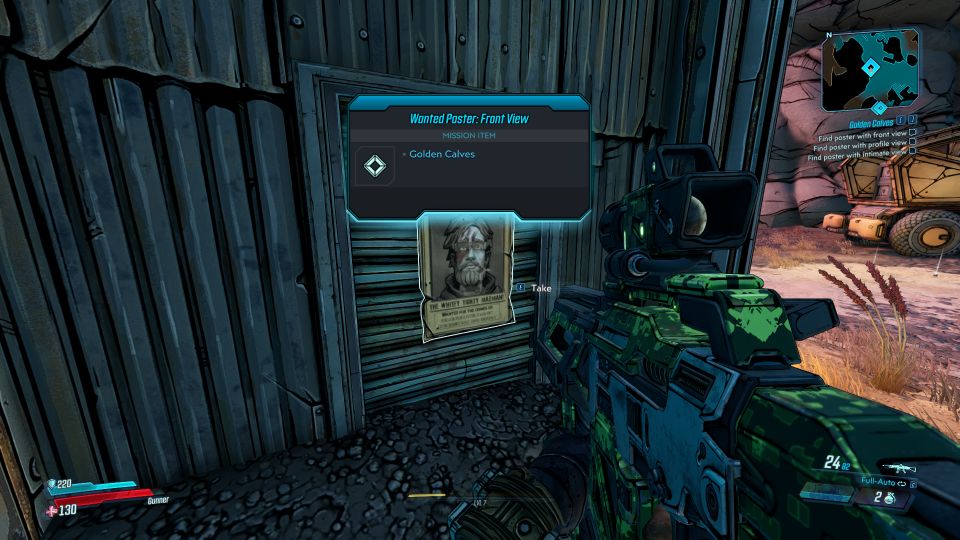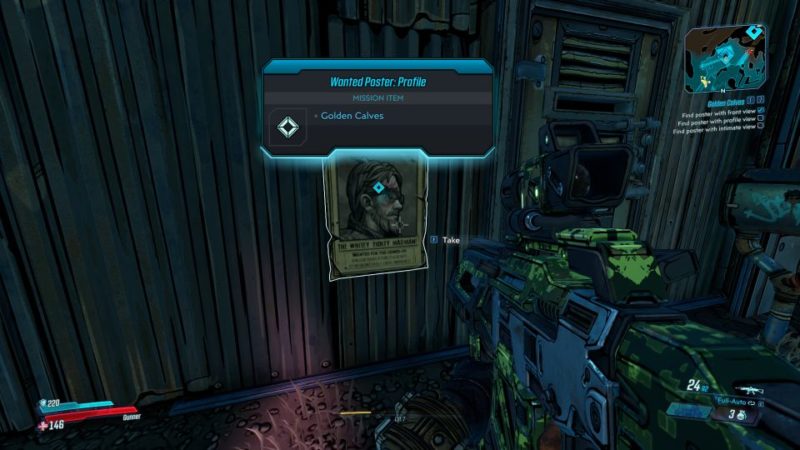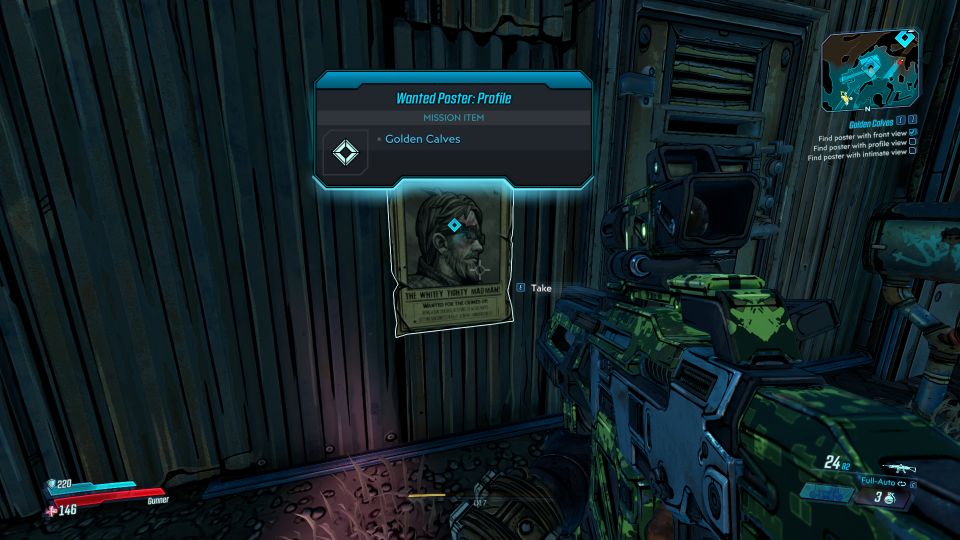 The posters are all located in an area filled with COV enemies. You'll probably have to do a lot of killing to access the last one.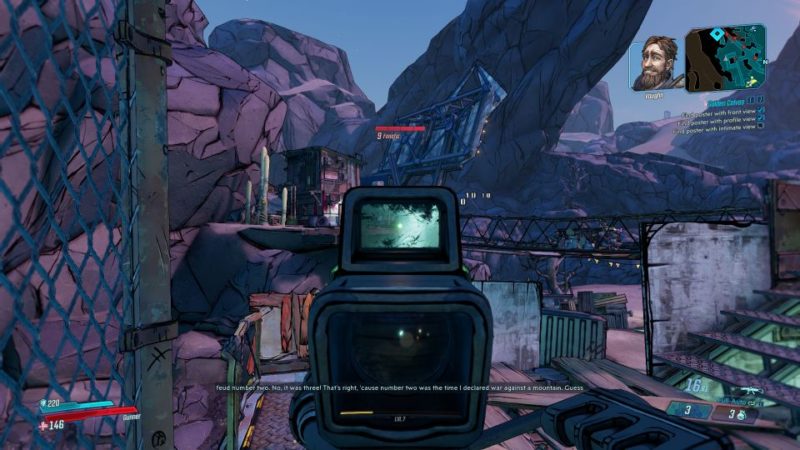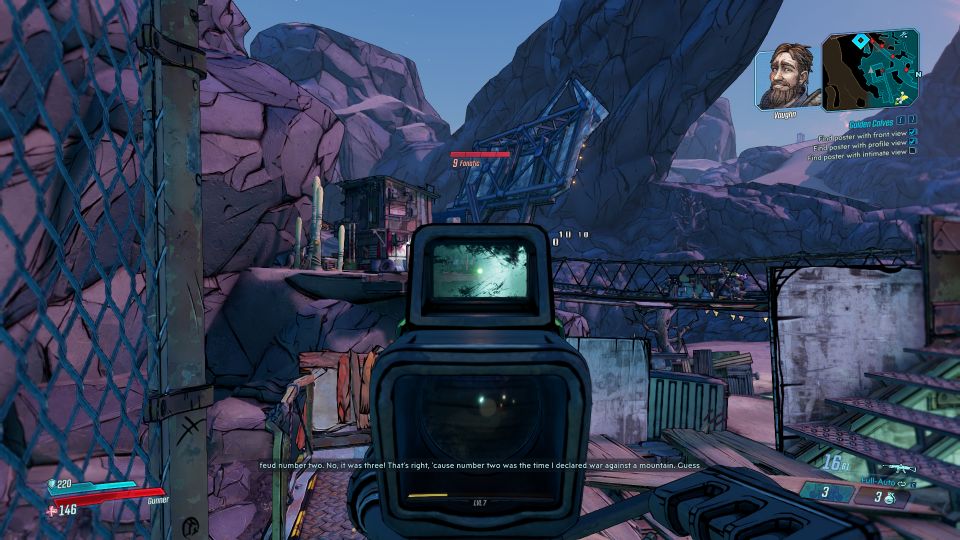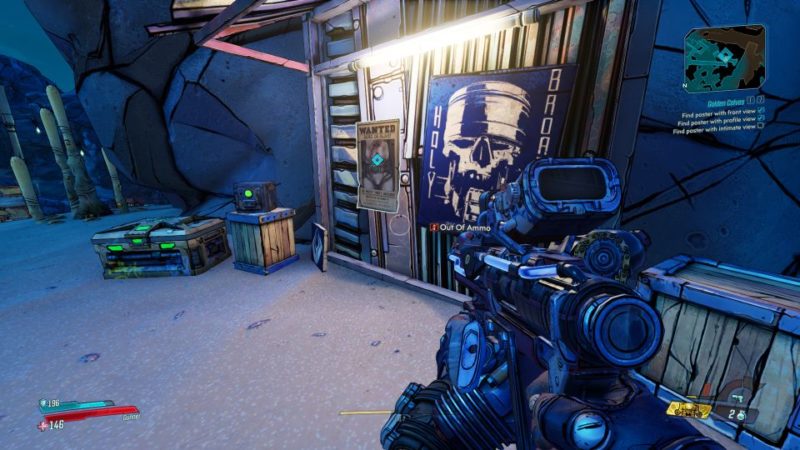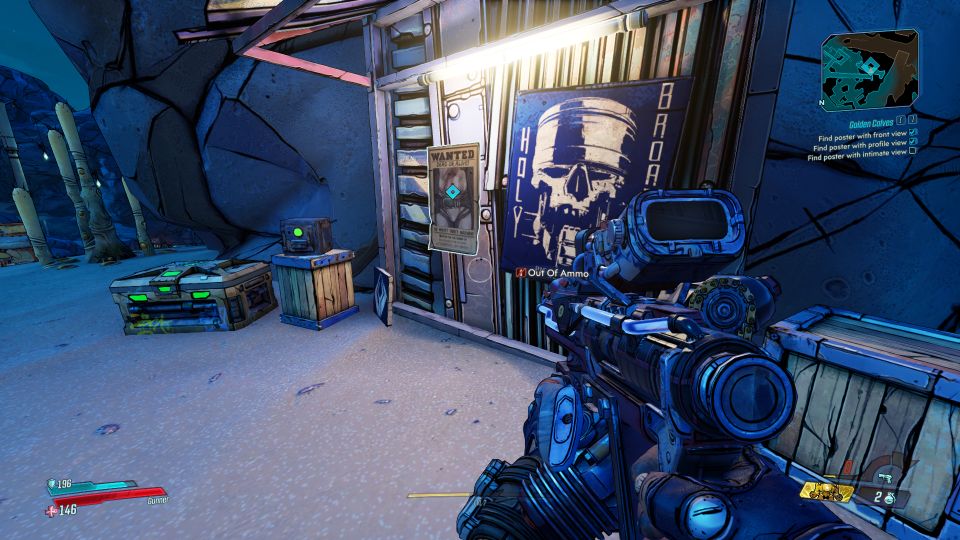 Get to the 3D printing plant
After finding all 3 posters, go to the 3D printing plant. The location is also shown in the map.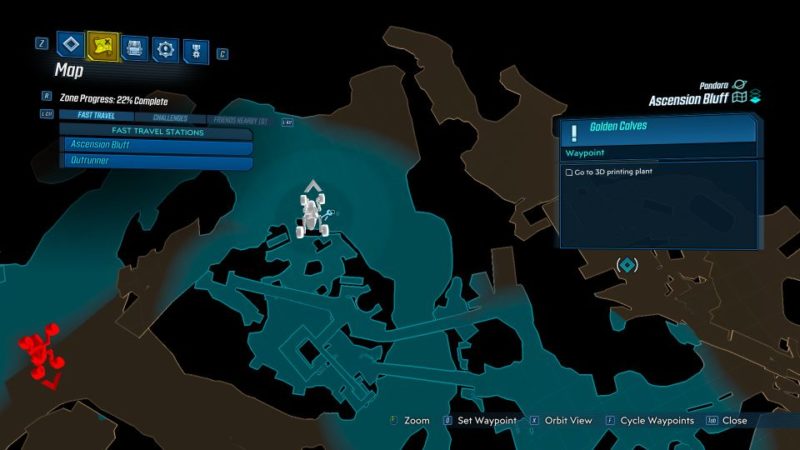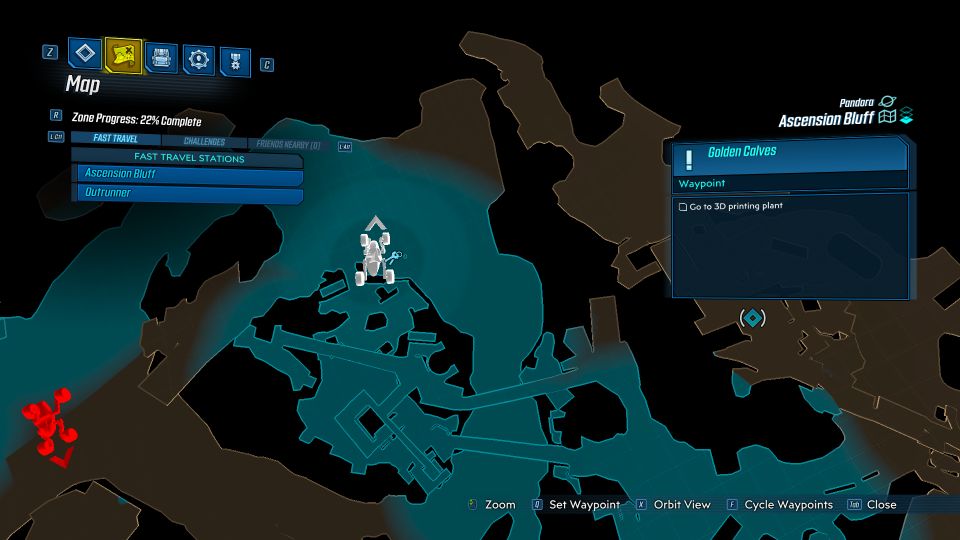 At the plant, you'll face more enemies. Secure the area first.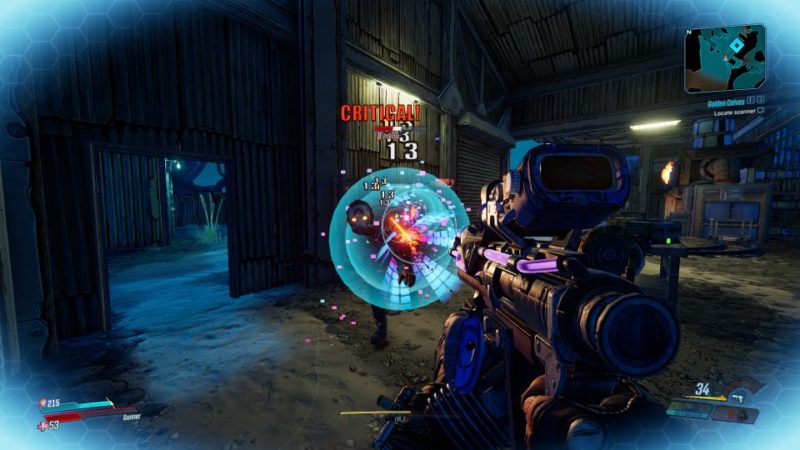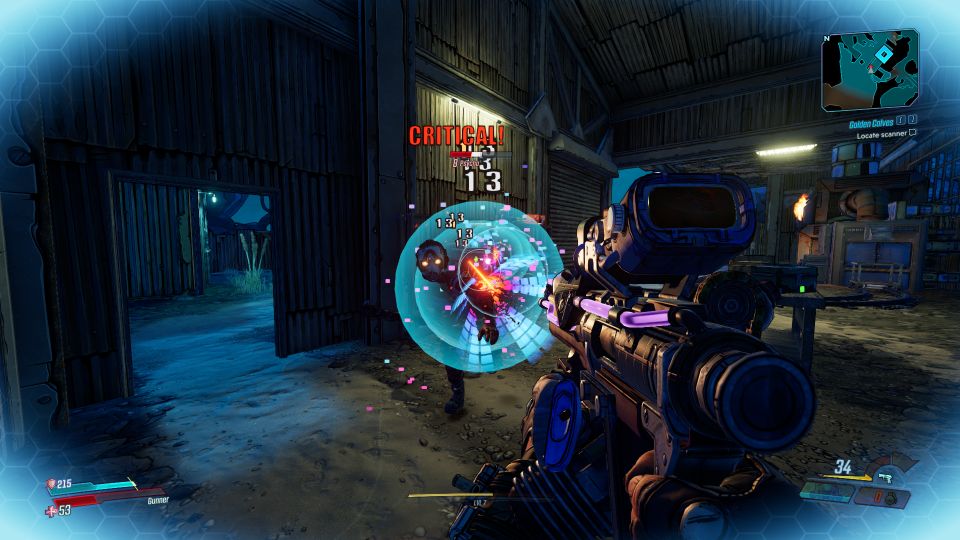 Once you're done, use the 3D printing machine and place the posters at the slot.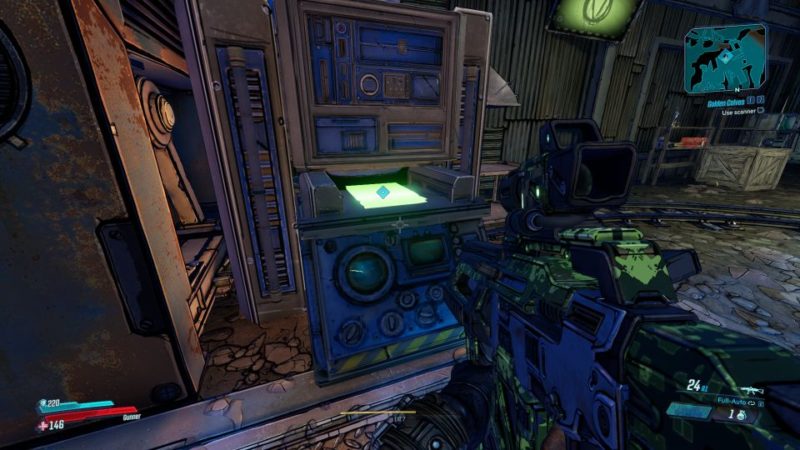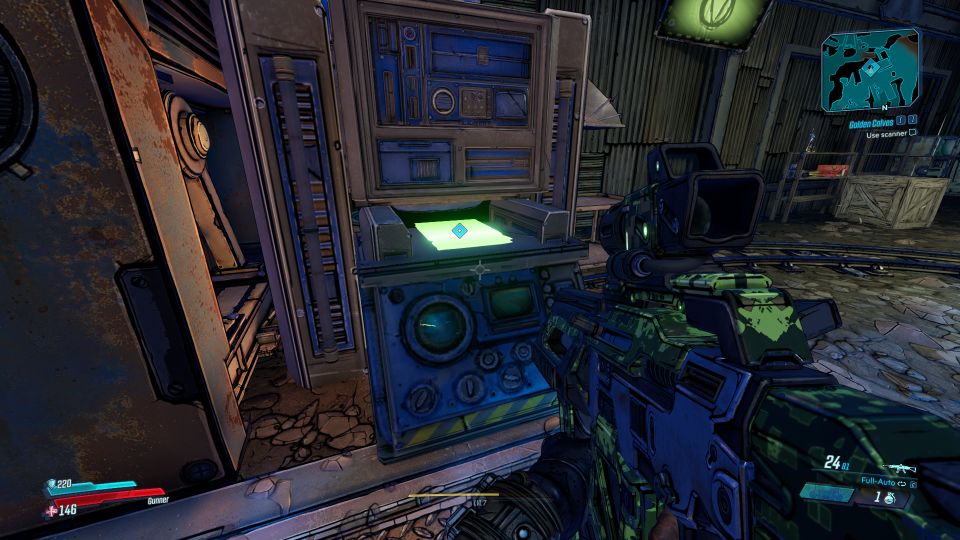 The machine will then print statues of Vaughn instead.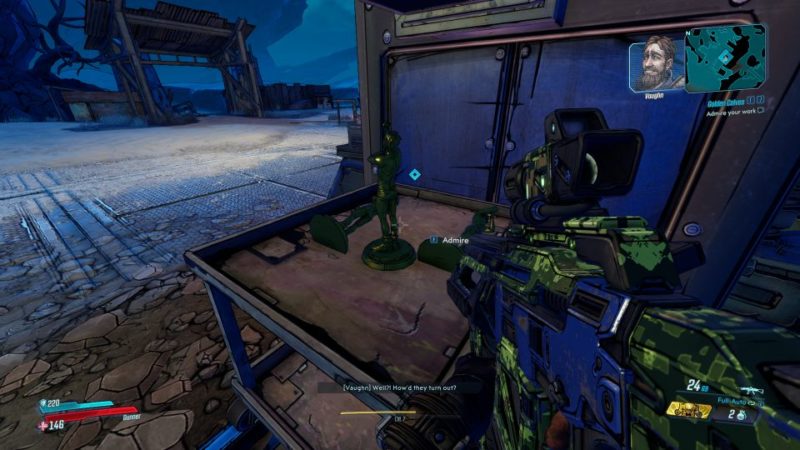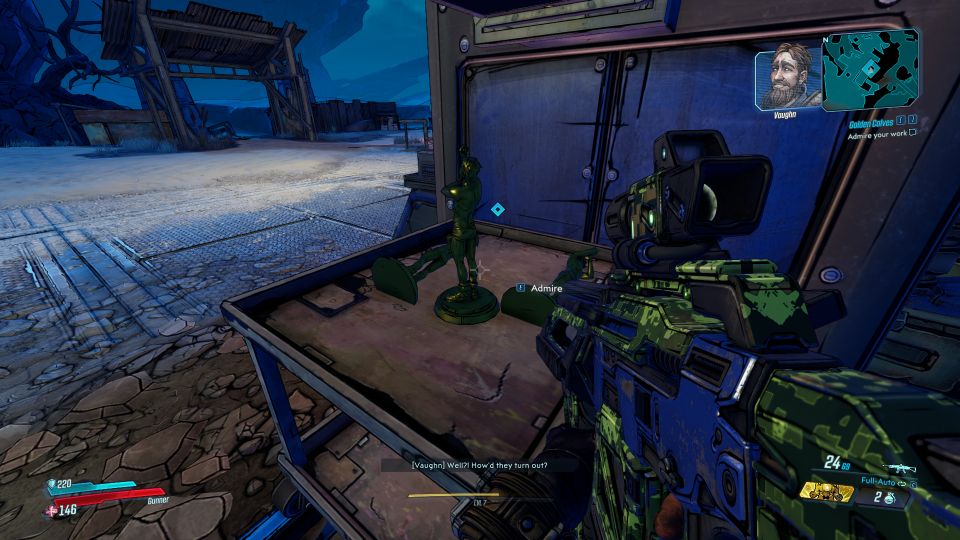 Replace COV statues
Next, replace three of the COV statues in the area. The locations of COV statues are shown in the map too.
Just shoot it to get rid of it. Then, place Vaughn's statue as a replacement.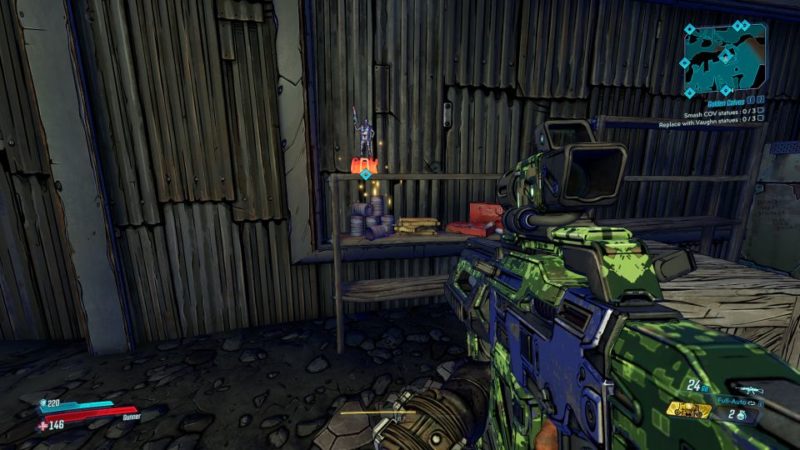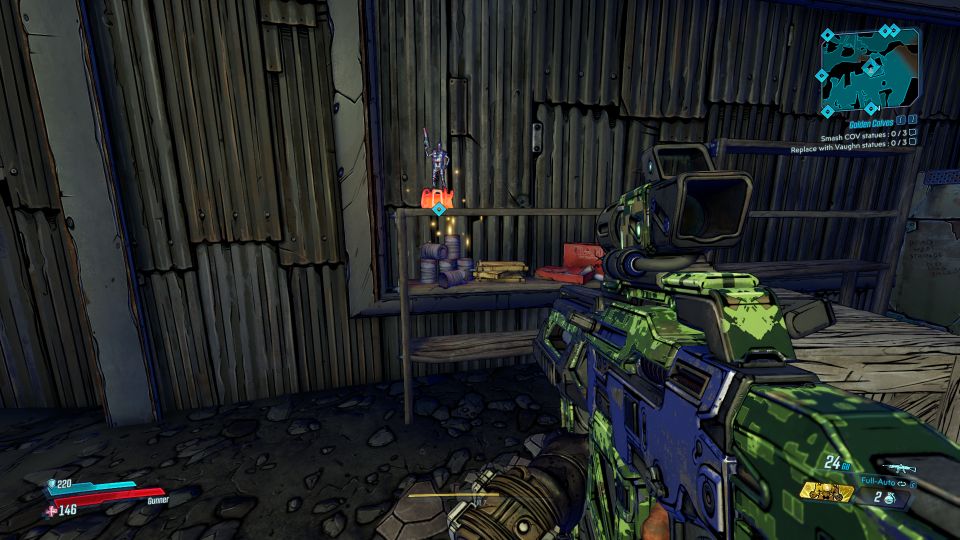 Do the same thing for three statues.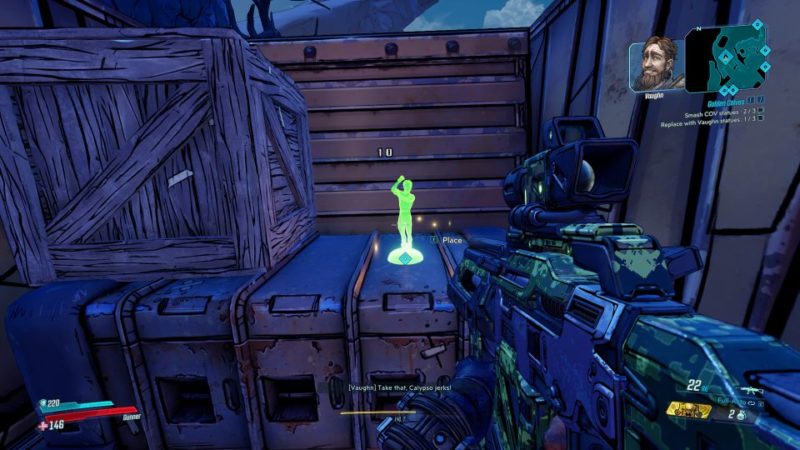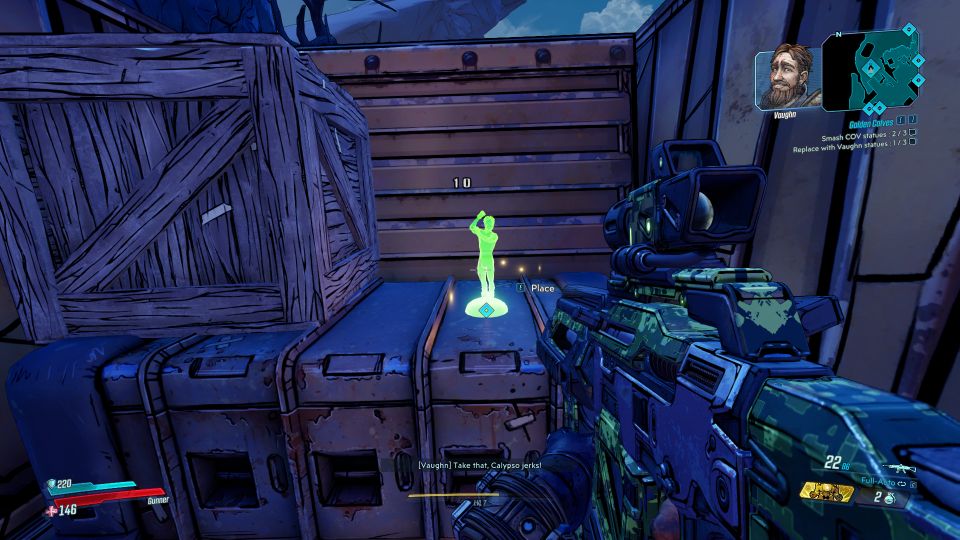 Talk to Vaughn
Once you're done, go back to Vaughn to complete the mission. He is still at the base in The Droughts.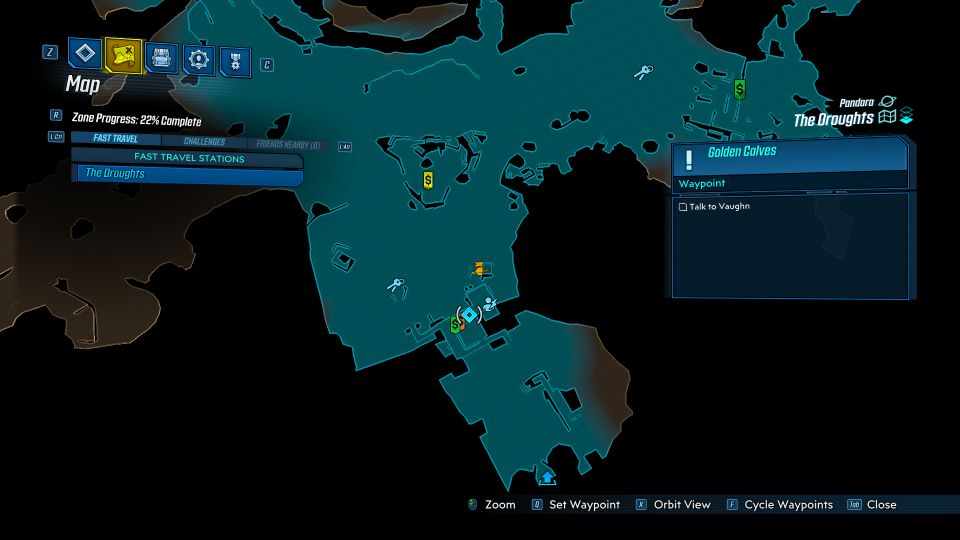 The mission completes here.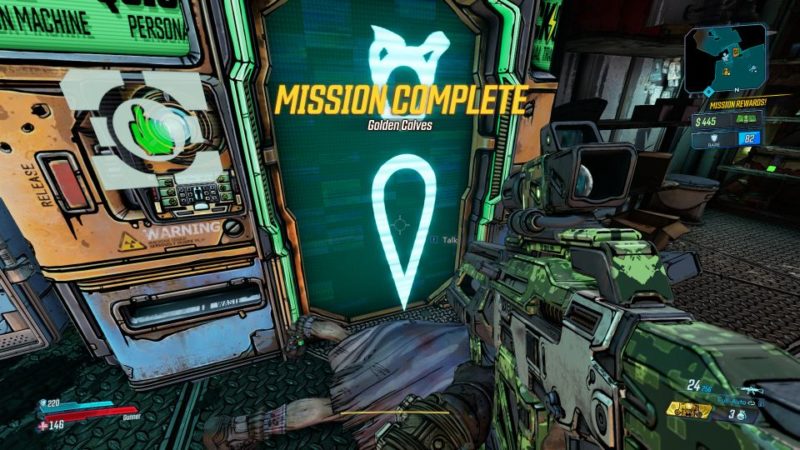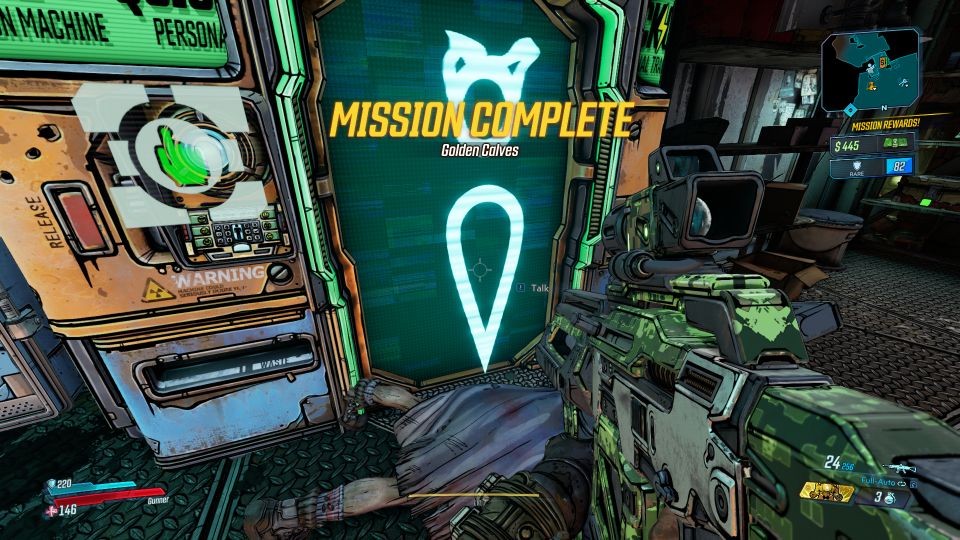 ---
Related articles:
Taking Flight: Borderlands 3 Walkthrough And Guide
Head Case: Borderlands 3 Guide And Walkthrough
Bad Reception: Borderlands 3 Walkthrough And Guide
Cult Following: Borderlands 3 Walkthrough And Guide
Powerful Connections: Borderlands 3 Walkthrough And Guide
From The Ground Up: Borderlands 3 Walkthrough And Guide