Gerenzo Wrenchwhistle is a quest you will get in Stonetalon Mountains in World of Warcraft (WoW) Classic.
Your task is to bring Gerenzo's mechanical arm back to Ziz Fizziks.
Here's a walkthrough of Gerenzo Wrenchwhistle in WoW Classic.
To unlock the quest, talk to Ziz Fizziks who is in Windshear Crag.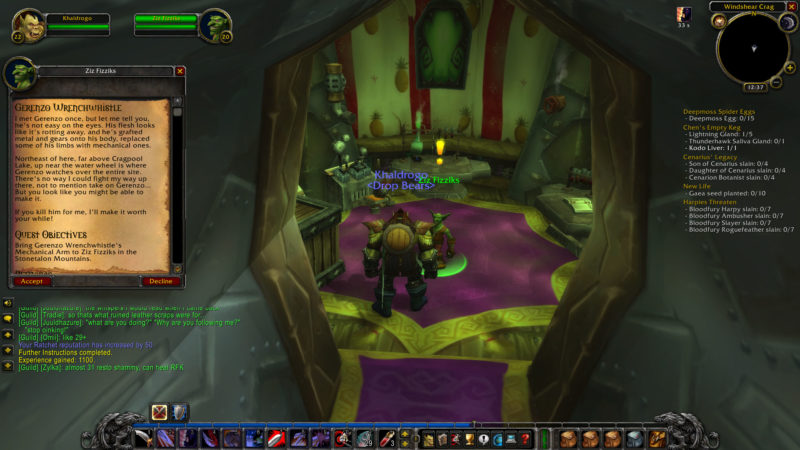 Gerenzo's location
As the quest words have suggested, he is hiding at the top of the waterwheel, after Cragpool Lake.
The exact location is shown in the map below, marked by the player location.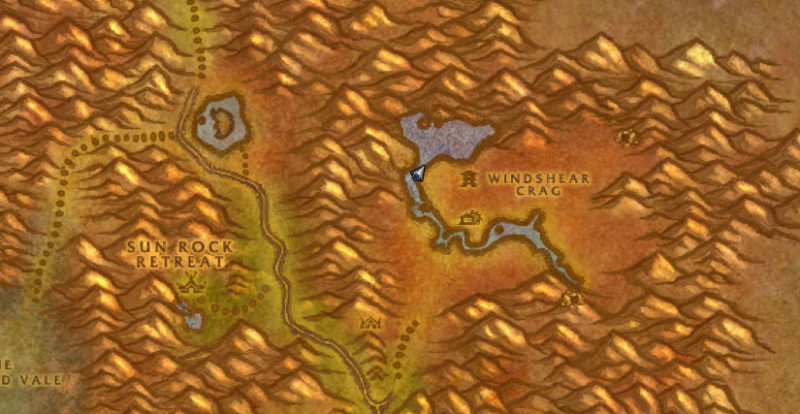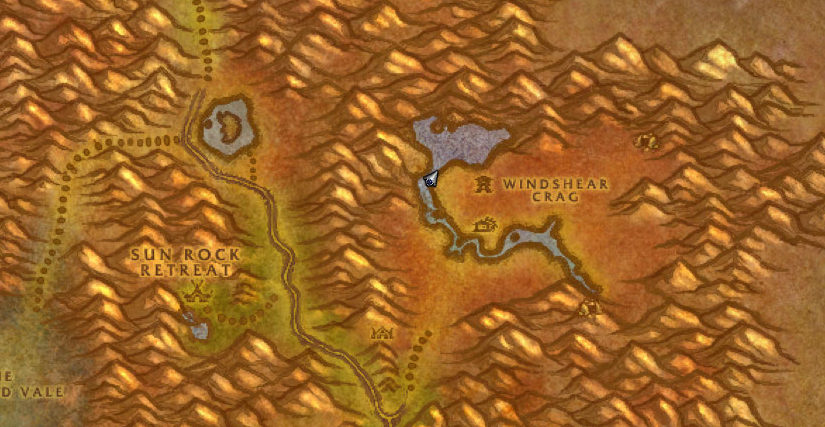 When you get to the lake, you will see a huge waterwheel.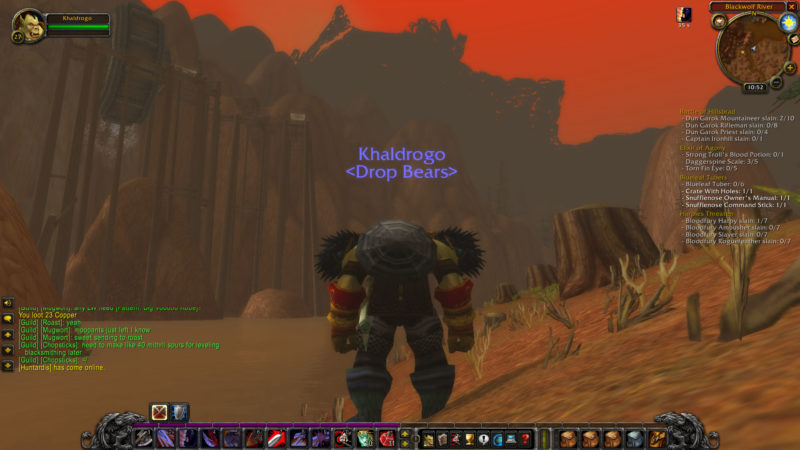 To climb up, go around the lake towards the right and you should see a path going upwards to the hill.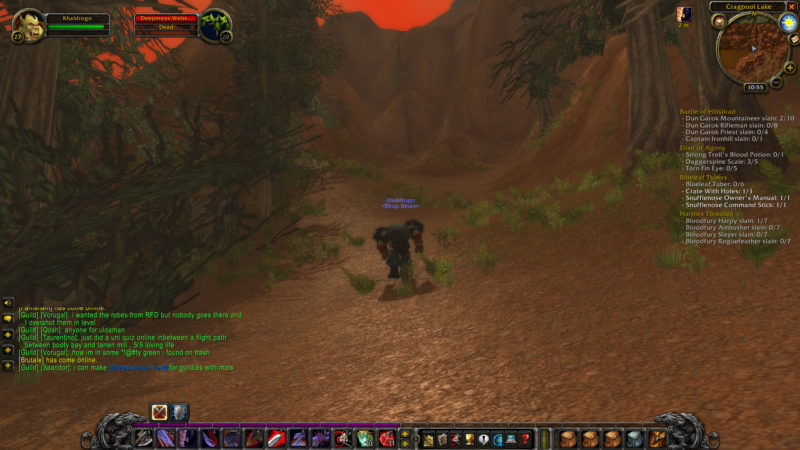 At the end of the route, you will be able to climb directly onto the waterwheel structure.
As you can see below, there will be mobs all around the area. You can, however, do this solo.
Just take them out one by one and follow the pathway.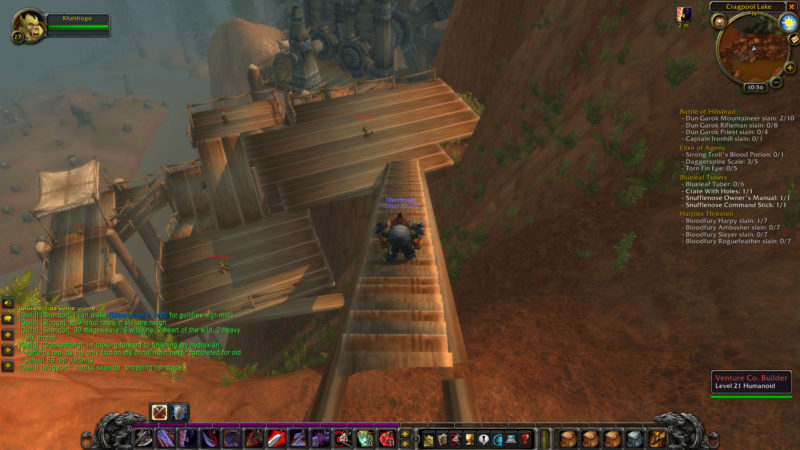 Defeat Gerenzo Wrenchwhistle
After going through the mobs, you will find Gerenzo at the end, near the waterwheel itself.
Defeat him and his minions.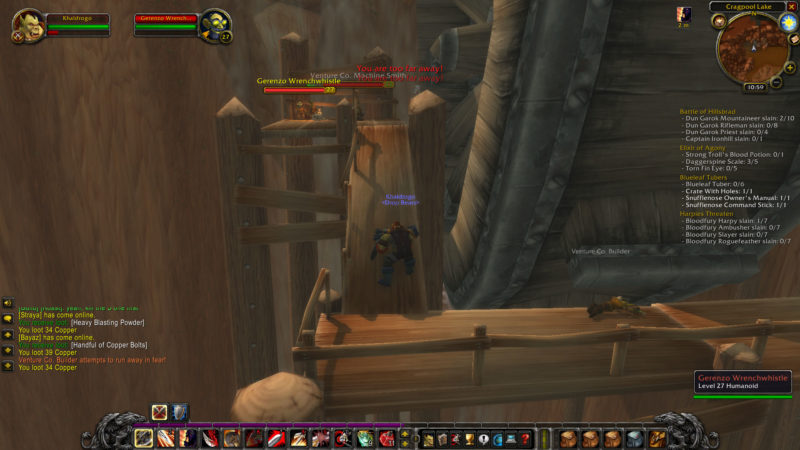 Loot his body to get the mechanical arm.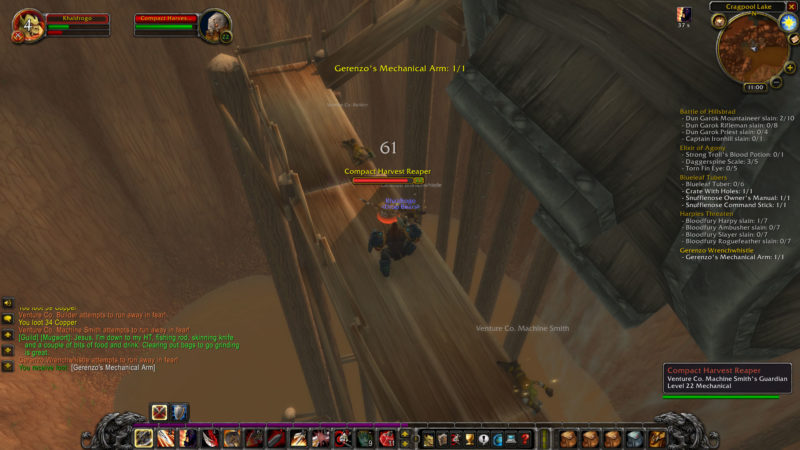 Bring it back to Ziz Fizziks at his house to claim your reward of an item plus some silver coins.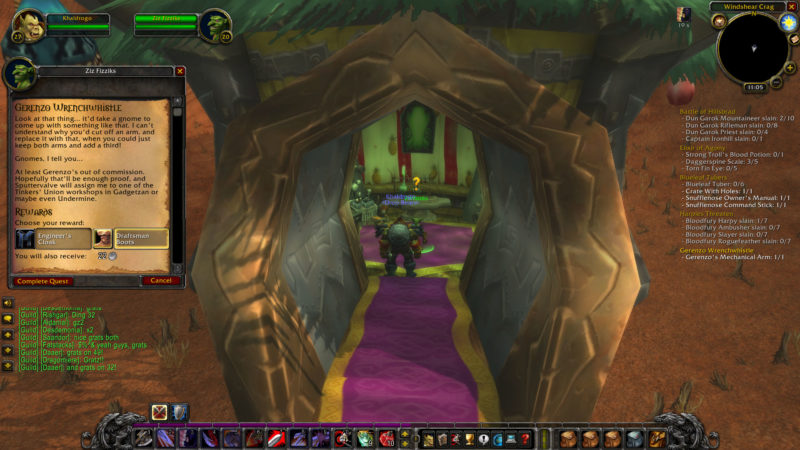 ---
Related articles:
Preparation For The Ceremony: WoW Classic Guide And Wiki
How To Go To Ashenvale: WoW Classic Guide And Wiki
Stonetalon Standstill: WoW Classic Guide And Walkthrough
New Life Quest: WoW Classic Guide And Walkthrough
Satyr Horns Quest: WoW Classic Guide And Walkthrough