Geographer Cafe is one of the oldest cafes in Jonker Street Malacca and is sort of a landmark by now.
To be precise, it's located opposite Heesan Cafe and is a corner lot on the road. Here's a short review of Geographer Cafe.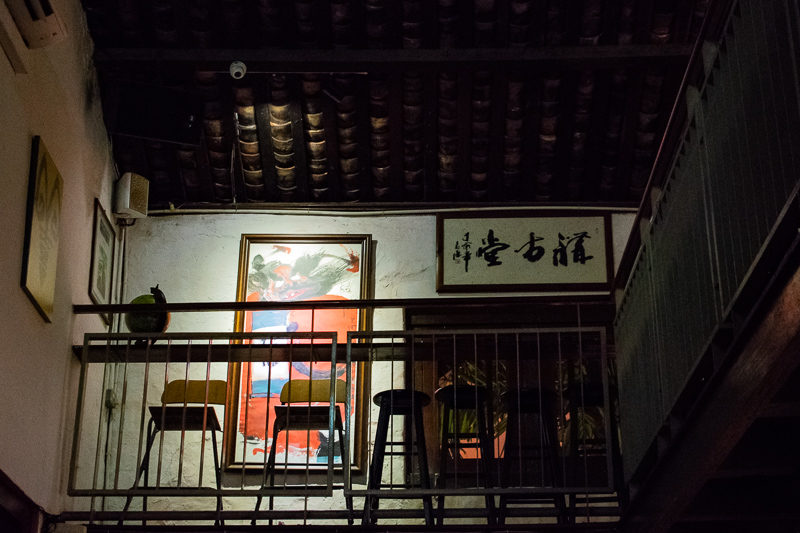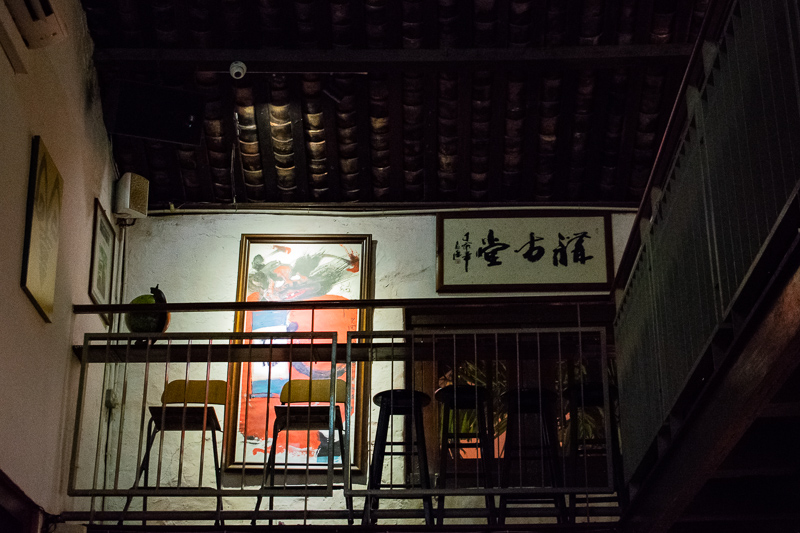 I actually forgot to take a photo of the front of the cafe. It looks pretty dark and cozy in the inside, and you'll probably not miss it since it stands out and is kinda crowded.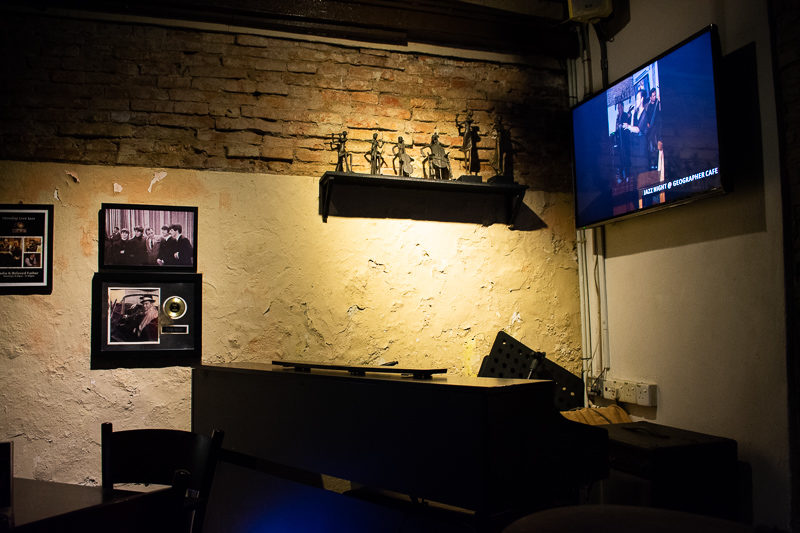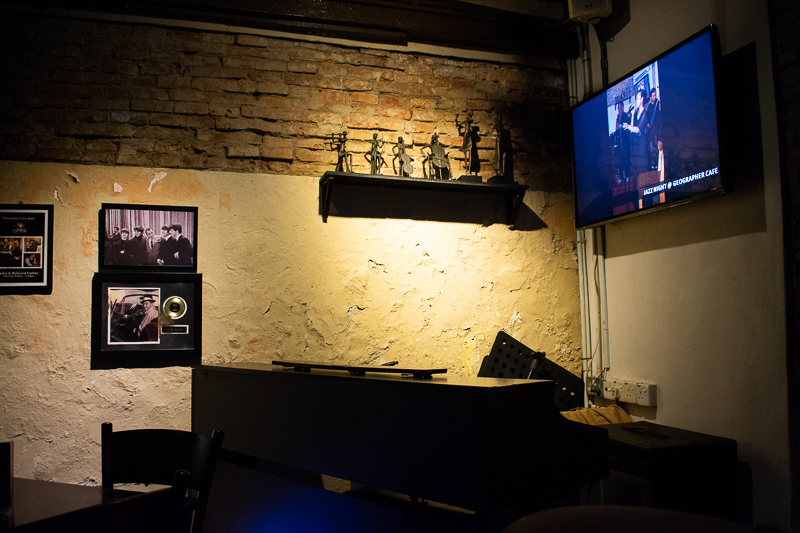 They probably have live music on certain days. There's a drum set and a piano (or organ?) inside.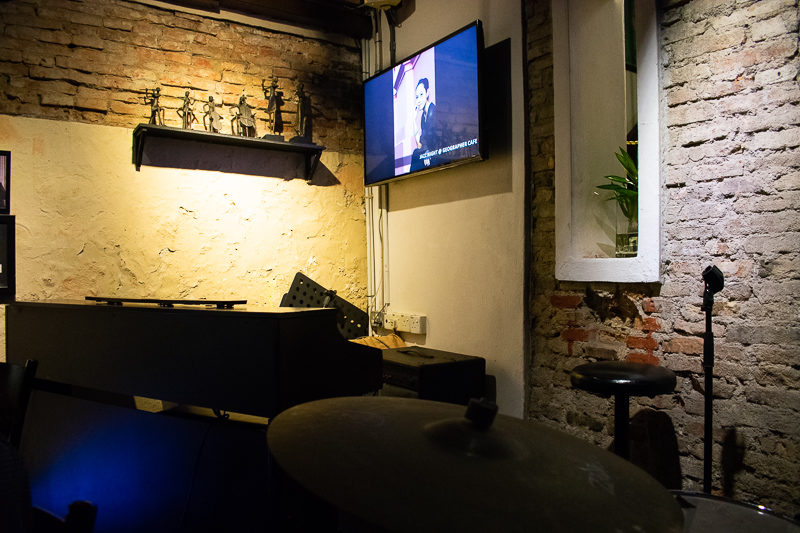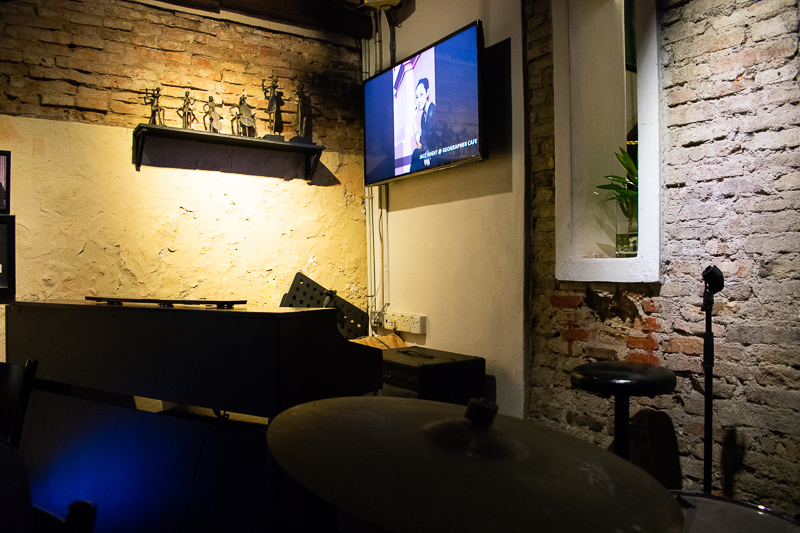 Geographer Cafe takes pride in preparing food without any MSG, which is a much healthier option.
But I guess not using such ingredients meant the dishes probably won't be as tasty as the ones you find elsewhere.
The place was really dark so the photos has a lot of noise in it. Hope you don't mind that.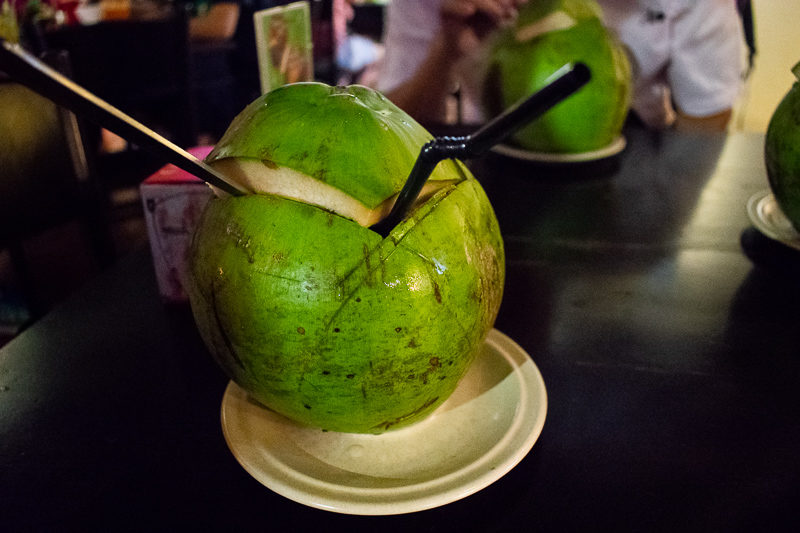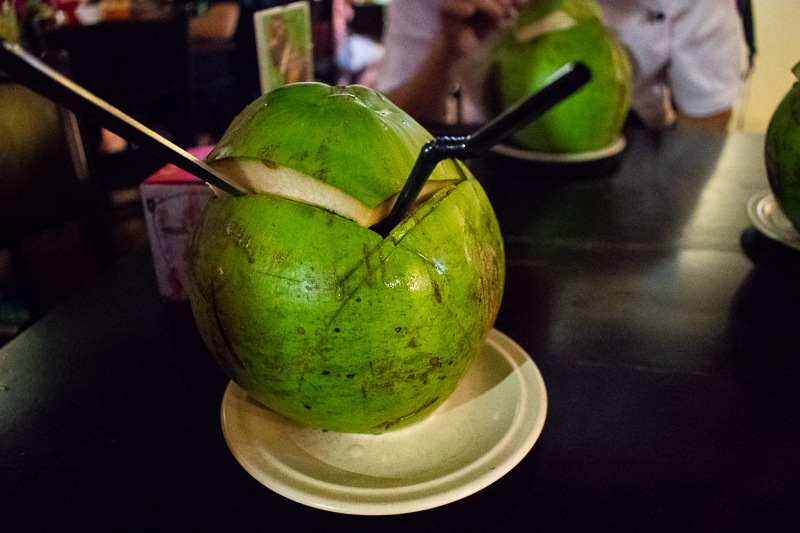 We ordered the local coconuts which was about RM 7 per coconut.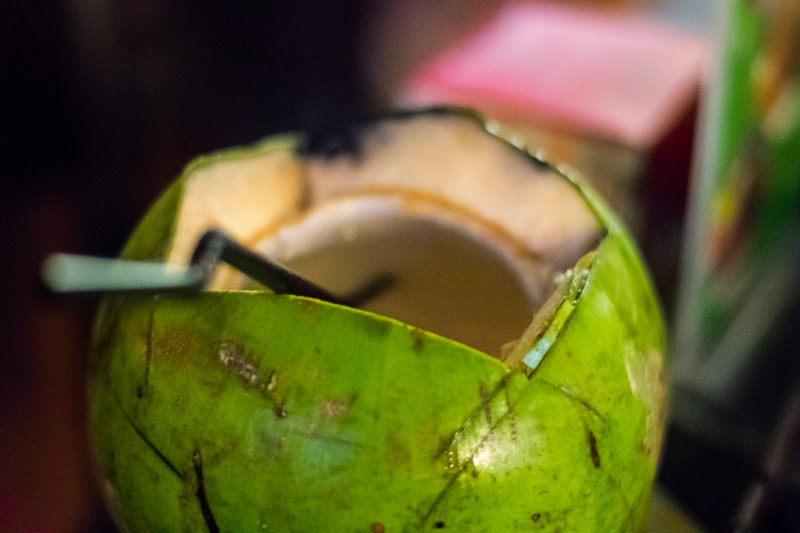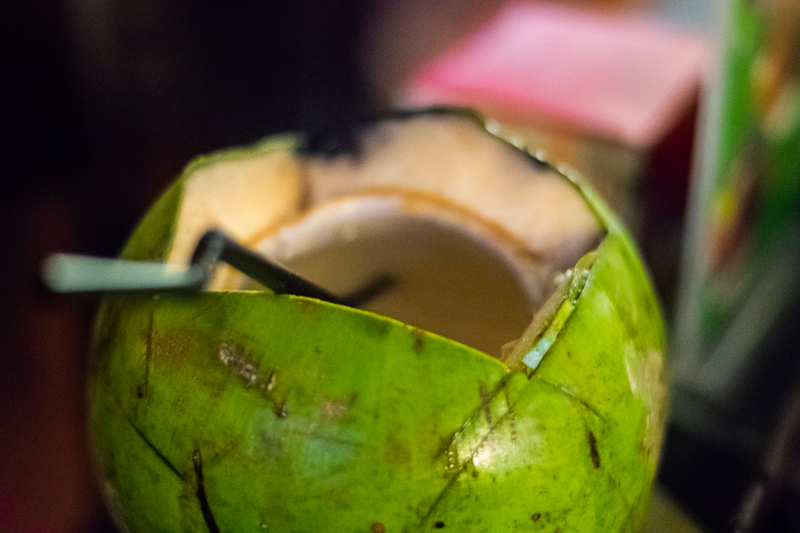 If you're a foreigner and haven't tried coconut water, you may want to check it out.
Otherwise, they have all kinds of other drinks, both alcoholic and non-alcoholic.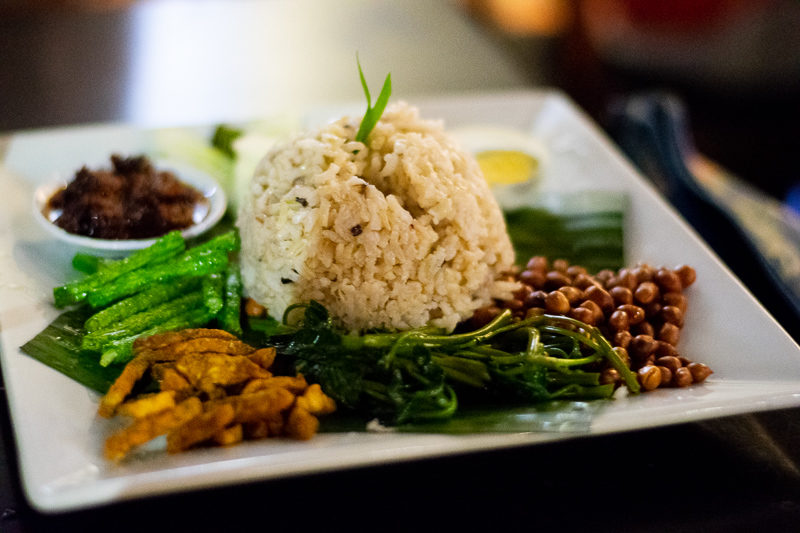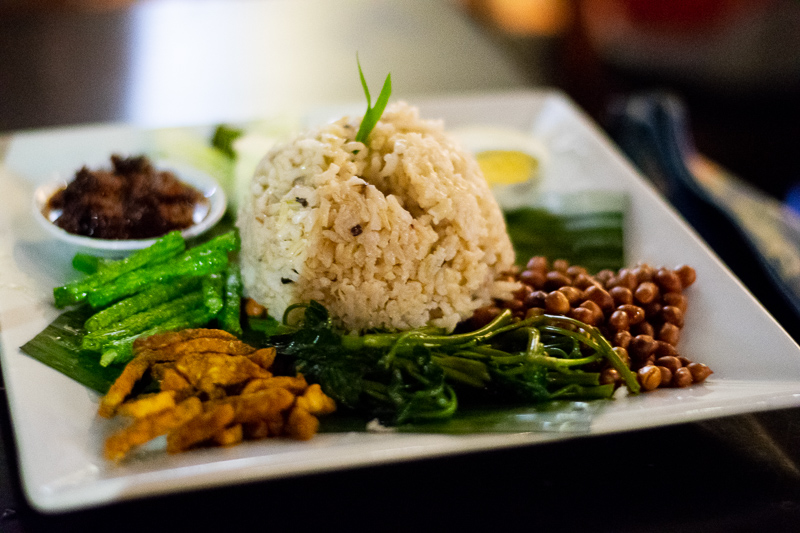 The first dish to be featured is their nasi lemak. They use brown rice which is much healthier and there's literally no meat on this dish.
It's more of a vegetarian dish, and they replaced protein with tempeh, a vegetarian soy dish.
In fact, there are lots of vegetarian dishes here, which is great for those of you who are vegetarian or opt for a healthy diet.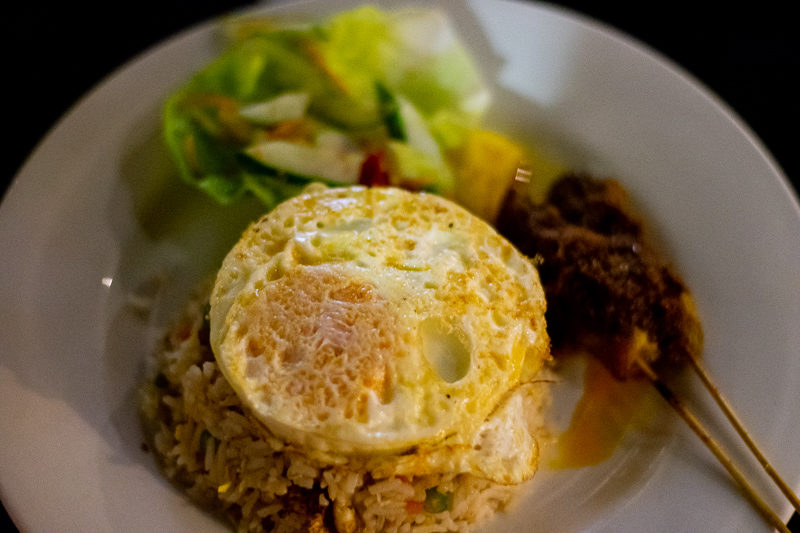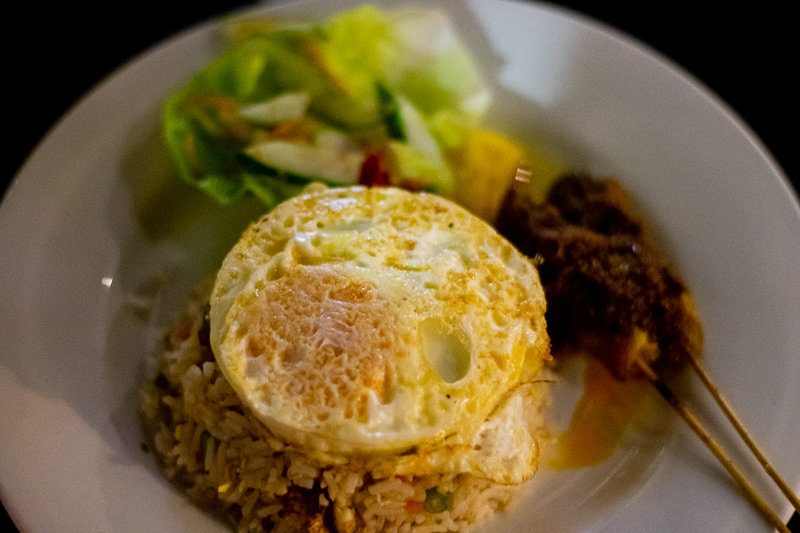 Next up is the Jonker fried rice (their signature), which had two sticks of satay and one fried egg on the rice. It wasn't oily at all.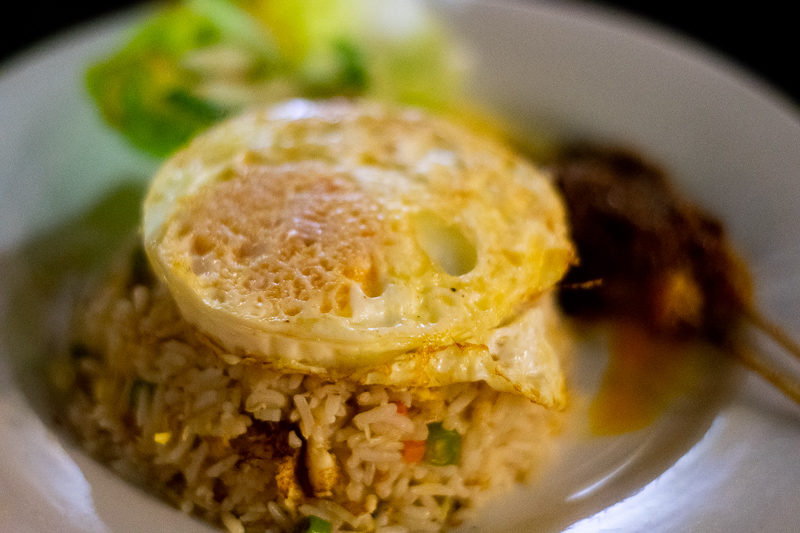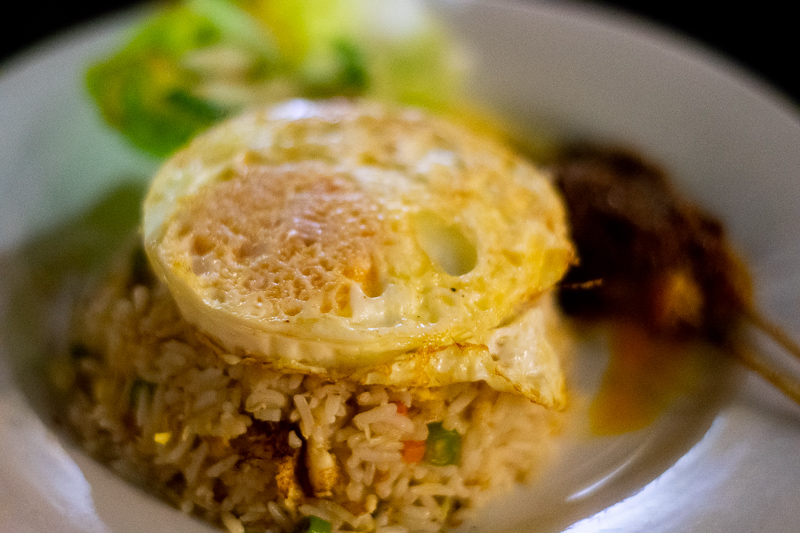 Honestly, the lack of MSG made it less delicious but it's a good healthier option.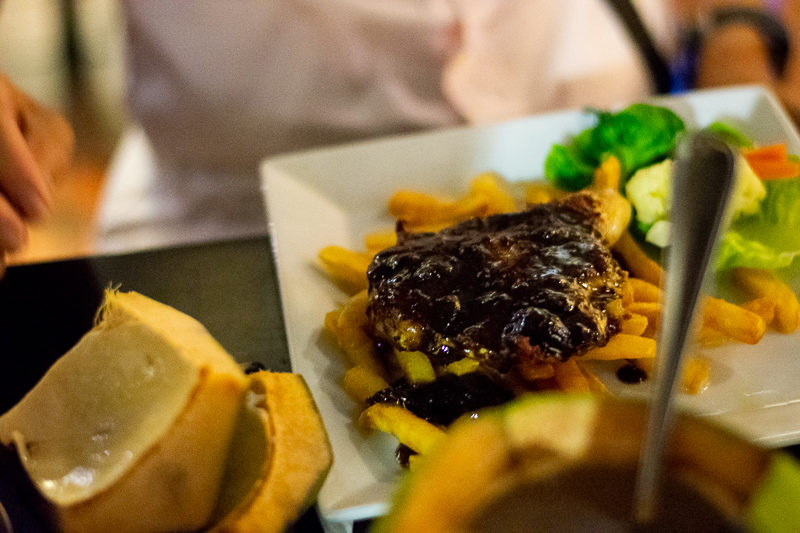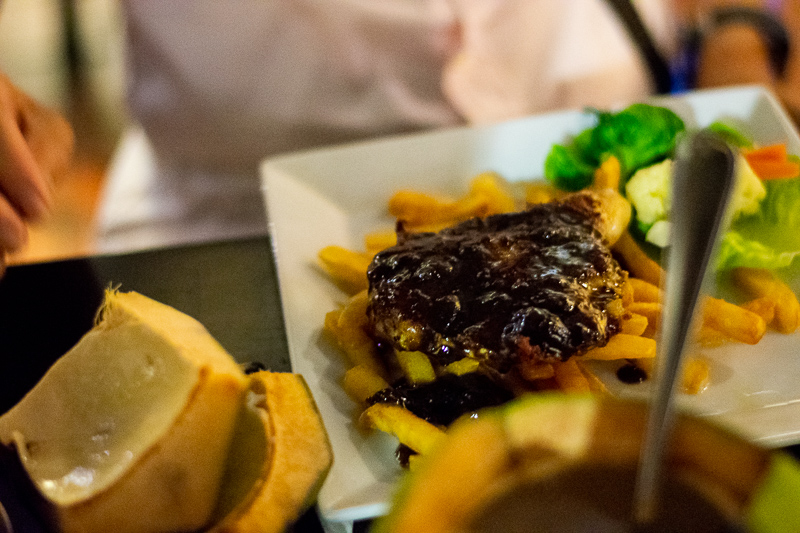 They also have western food like this black pepper chicken and fries.
It tasted quite okay and I preferred this to the fried rice, simply because it had more of an impact to the taste buds.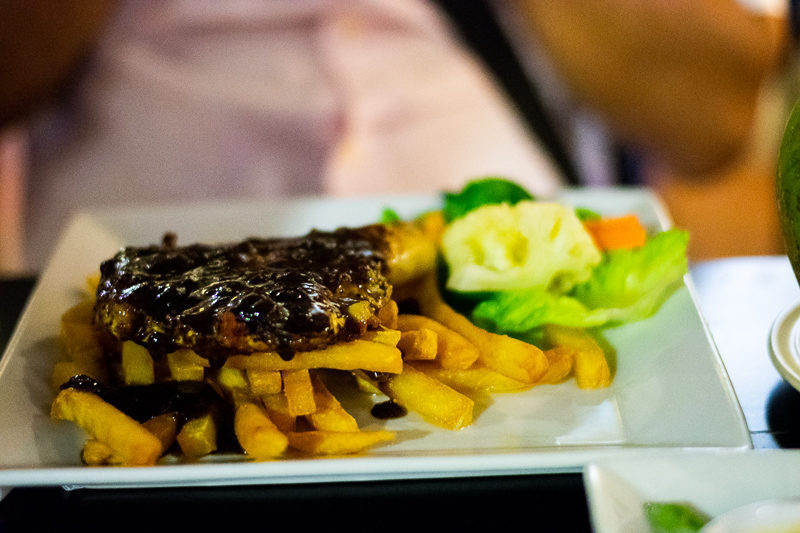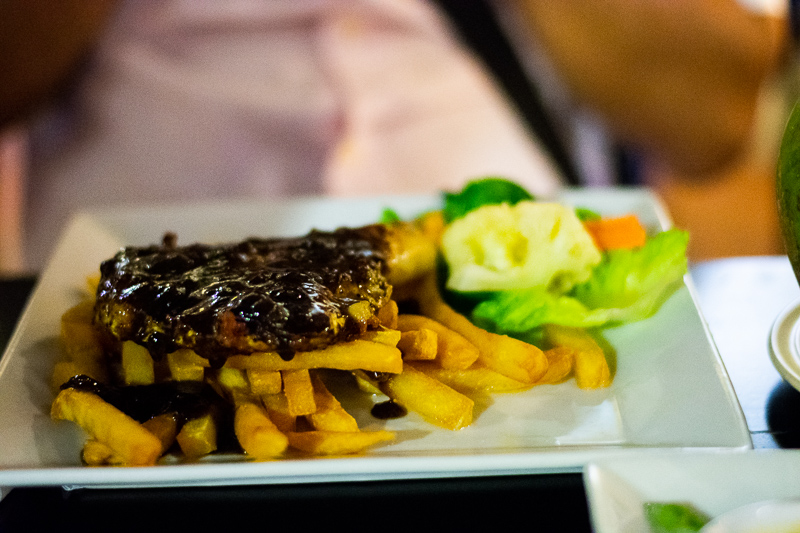 Geographer Cafe Overall Review
The food at Geographer Cafe is in a way healthier and they take pride in that.
However, I can't say that the food was really good and it wasn't that cheap as well. It's decent at best.
Nonetheless, it's a good place to drink and just chill in the middle of Jonker Street.
It's also pretty popular among tourists especially at night.
Do check out this list of other cafes in Malacca too if you're interested.
---
Related articles:
The Stolen Cup Cafe (Jonker Street Malacca) Review
Jibril Cafe – The Brick Wall Behind Sangkaya SS 15
The Old Mark Cafe Malacca – Best Souffle Pancakes
Calanthe Art Cafe – 13 States' Coffee Review