Released in 2004 by Blizzard Entertainment, World of Warcraft (WOW) is the most popular massively multiplayer online role-playing game to date.
Set in a fantasy realm where players can create their own characters and choose from limitless possibilities on how to enjoy their gaming experience, World of Warcraft is going strong for almost 15 years with its player base of more than 100 million WOW enthusiasts.
There are, however, many similar games on the market for you, whether you are a seasoned WOW veteran looking for new experiences in this genre, or just someone who doesn't want to be bound by the game's monthly subscription fee based policy.
Let's take a look at 10 games like World of Warcraft that you can play as alternatives.
1. ArcheAge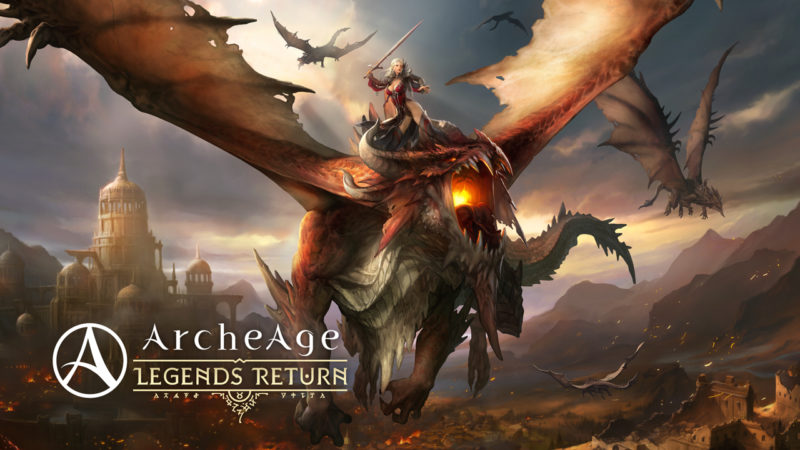 ArcheAge is a pirate-based fantasy MMORPG developed and released in 2014 by a South Korean video game company XLGAMES. The game is perfect for those who like to explore the setting, as the player is given the ability to delve into the unknown of both the land and the sea.
This game provides mounts for those who want to move faster around the open world, as well as ships for sea adventurers. The combat system is very interesting, as the player is able to create unique builds by distributing their level up points into skill trees designated for each class.
This means that the player is given the option to experiment with developing the character instead of using the same old default build. There are PvP elements in the form of dueling and arena fights, as well as the PvE content through farming, trading, capturing pets and exploring the environment.
2. Lineage II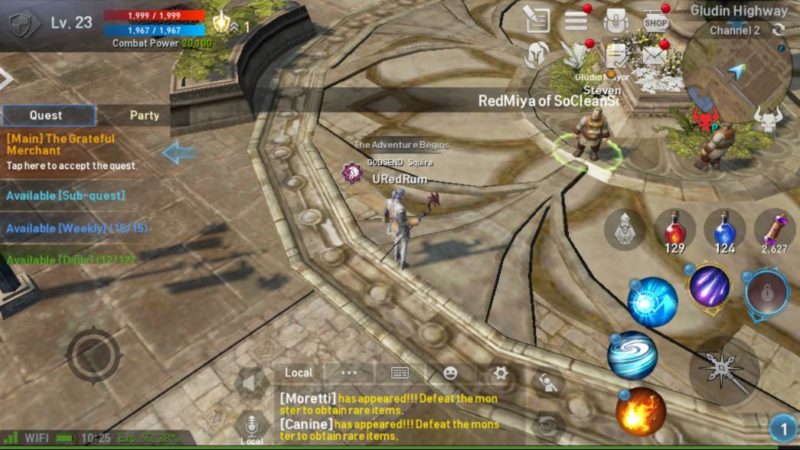 Another game developed in South Korea, Lineage II is a free-to-play MMORPG which explores the world set 150 years before the events of the first game. The game stays true to its free-to-play description, as the players are given the access to everything right from the start.
There are over thirty different classes to choose from and each can be upgraded several times as you level up. Once you reach a certain level, you can add a subclass to your character. The players can distribute their skill points into the class tree, depending on which race they choose.
The game has a lot of PvP and PvE content in the form of arenas, raiding, siege warfare and clan systems. The game is kept up to date through various patches, updates and new content added on the regular basis.
3. TERA

TERA is a free-to-play fantasy MMORPG game developed by Bluehole Studios, a video game company that produced the extremely popular battle royale game PlayerUnknown's Battleground (PUBG).
TERA is a well-developed game that offers a lot to a dedicated player. Set in a world plagued by wars, TERA has over 80 zones available to be explored. The experience is further enhanced through extraordinary graphics of both the open world and the details of the characters themselves.
The game has an advanced combat system which does not rely on the basic point and click methods, but rather involves unique mechanics where the player has to use blocks and dodges in order to avoid damage. Thousands of quests and a lot of PvP and PvE content make TERA a game worth playing.
4. Elder Scrolls Online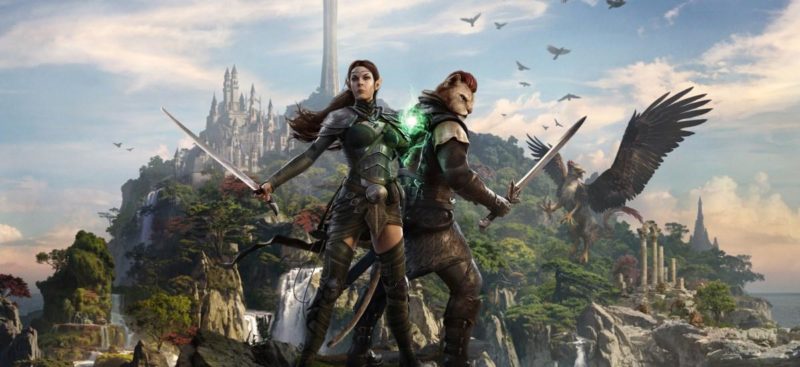 Unlike the previous entries on our list, Elder Scrolls Online is not a completely free-to-play game, as you need to buy it in order to play it. It is certainly worth the money invested as it is produced by Bethesda Softworks, a video game producing giant when it comes to RPG genre.
The player can choose between three different factions, and as you level up you get access to better skills and loot. The game is rewarding both for casual and hardcore players. It's up to you whether you want to play solo and explore the world of Tamriel by yourself, or whether you prefer to team up with your friends and raid the dungeons.
The game is regularly updated, and the players have the options to buy additional downloadable content. But apart from the initial purchase, you are free to play the game without any limits.
5. Age of Conan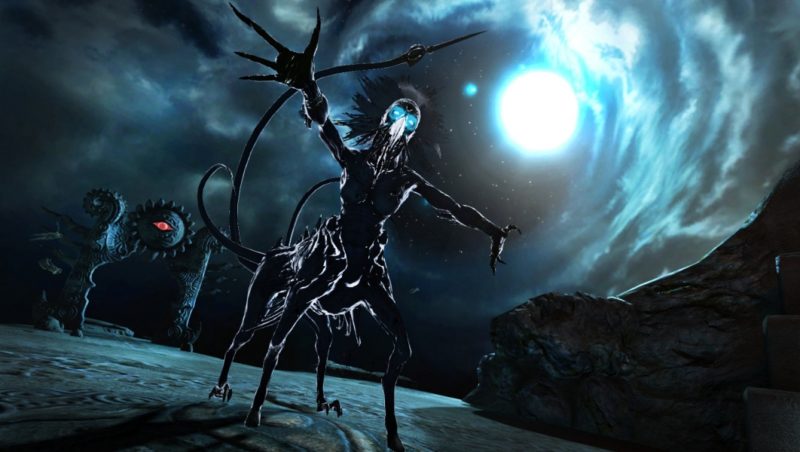 Age of Conan is another free-to-play MMORPG similar to WOW. But unlike WOW, which is set in a fantasy world, Age of Conan focuses more on the believable and realistic aspects of the world.
The game offers 12 classes to choose from and you can have various roles depending on the class you choose. You can level up your character fairly fast and there are lots of quests to keep you busy.
The game is praised for its soundtrack and voice acting, which again add up to its realistic touch. On the other side, not everything is free for you from the get-go, as some of the content is locked and you need subscription to unlock it. If you are a fan of Conan the Barbarian you will certainly enjoy this game.
6. Rift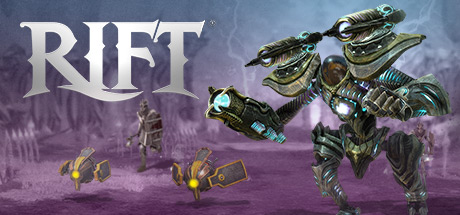 Dubbed as the WOW killer when it came out, Rift is a free MMORPG developed by Trion Worlds. The story of this game takes place on the continent of Telara, and the player has four different classes and two factions to choose from.
As you level up you unlock new gear and obtain skill points that can then be distributed into designated skill trees. The main focus of the game is preventing invasions and closing rifts, which are portals to other dimensions from which monsters invade Telara.
Warfronts, raiding, crafting, completing wardrobe sets, collecting artifacts are some parts of the PvE and PvP content that this game offers. Rift's well designed open world and superb graphics is something to consider when choosing whether to play it or not.
7. Guild Wars 2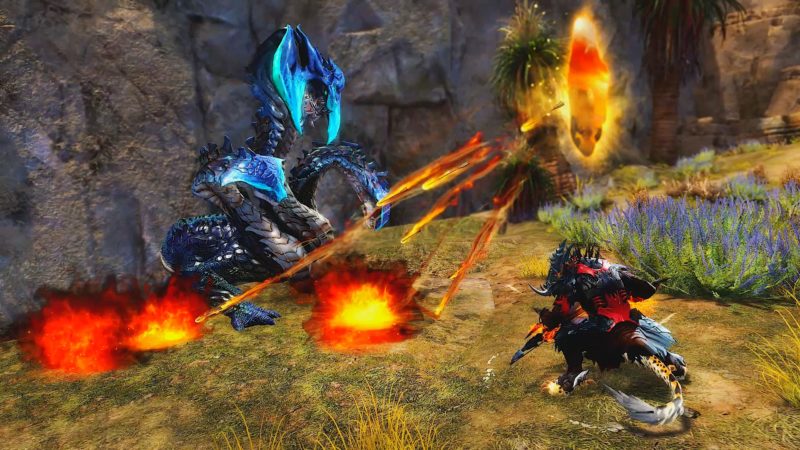 Set 250 years after the events of the first Guild Wars, Guild Wars 2 is a fantasy MMORPG developed by ArenaNet. The story of this game takes place on the continent of Tyria, where the player has to choose from a list of five available races.
Each of the races has unique abilities, appearance and lore, and what makes this game interesting is that the storyline depends on the character's race, rather than there being a general storyline that is the same for all characters.
As far as PvE is concerned, there are 26 zones and 6 cities in total. The game also has a great PvP aspect, but you can have your PvP battles only in certain places called arenas. Vast character customization and splendid graphics are some of the things that make Guild Wars 2 an excellent alternative to WOW.
8. Lord of The Rings Online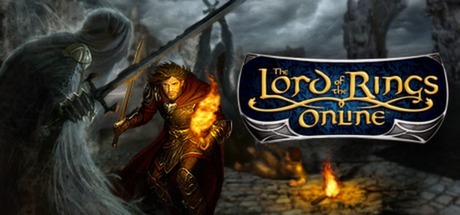 Lord of The Rings Online is a free MMORPG based on the novel of the same name by J.R.R. Tolkien. As such, it is very rich in lore and there are thousands of quests and a large world to discover.
There are various classes you can choose from, and the difficulty of the game will depend on your choice. The game can be played solo, but there is also a group finder for those who want to be focusing more on social interactions and group content.
As the game is based on the novel, the quests are well structured and full of narratives, which makes this game perfect for role players and lovers of Tolkien's fiction.
9. Blade and Soul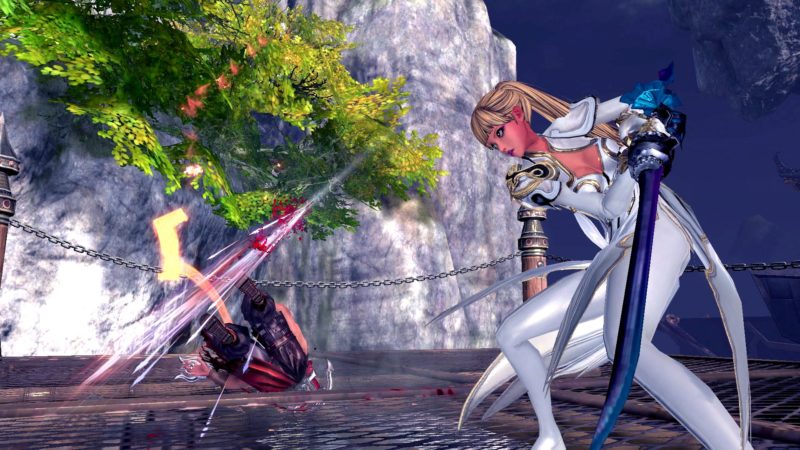 Blade and Soul is a game similar to WOW in every sense of the word, both in terms of gameplay and visual look. Hailed as the Korean World of Warcraft, Blade and Soul is a MMORPG with martial arts fighting.
The game has two factions and you can choose between 4 races and 10 different classes before doing quests and exploring the world. You can gather resources by crafting and gathering, and there are even crafting and gathering guilds in the game.
There are many quests, dungeons and raids to be done, and the PvE experience is enhanced by the impressive graphics of the environment. The PvP element exists in the arena matches, even thought you won't have all your skills available until you've unlocked them beforehand.
10. Skyforge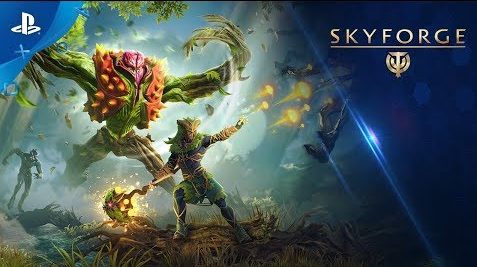 Last but not least, Skyforge is yet another free-to-play MMORPG game similar to WOW. The interesting aspect of this game is that you play as an immortal character while dealing with enemies.
There are 15 classes in total, but the player is not bound to a particular class. The classes can be changed at any time, even during one of your dungeon runs, for example. There is no traditional leveling up system, but rather there is a "prestige" level that calculates your advancement based on your stats and progression.
As the player's prestige grows, more content is unlocked. The story takes place on the planet of Aelion, and there are a lot of locations to be visited and quests to be done, both PvE and PvP.
Best games like World of Warcraft?
These are some games similar to World of Warcraft, each unique and different in its own aspect. When talking about MMORPGs, the player's preference is ultimately what matters.
Hopefully, this list will prove to be a valuable resource for those who wish to step out of the World of Warcraft realm and indulge in new adventures somewhere else.
If you do know of other games worthy of this list, do leave your comments below before the box closes.
This article was written by a freelancer.
---
Related articles:
Games Like Cyberpunk 2077: 10 Alternatives To Play Today
Best Games Like Fallout 76 – 10 Alternatives To Play Today
Games Like Banished – Top Ten Alternatives To Play Today
10 Games Like GTA V – Best Alternatives To Play Today