Rust is a multiplayer-only survival game that puts you against other players and hazardous conditions.
In this game, you have to survive in the wild by gathering materials or by stealing them. Additionally, players need to be able to manage their hunger, risk of dying and so on to survive.
Rust was released as an early access game back in 2013 but it has now fully launched in 2018.
Here are some other games like Rust that you can check out if you're looking for something else.
1. PlayerUnknown's Battlegrounds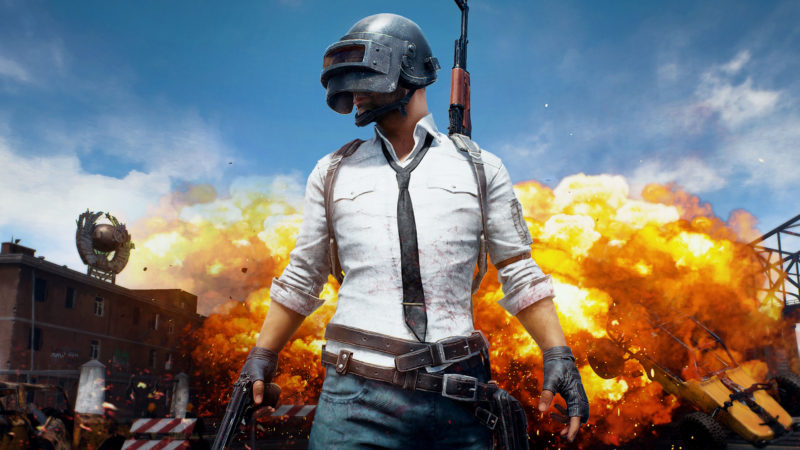 First on the list is none other than PlayerUnknown's Battlegrounds (aka PUBG). PUBG was one of the first games that made battle royale popular in recent years, before Fortnite came along.
In this game, you play as one of 100 players who parachute down to a limited-sized (yet huge) map at the start. There are many popular places that players choose to go to in the beginning to gather weapons and armor.
To succeed in the game, you need to be able to loot the best weapons (and mods), apart from just being good at aiming.
It's definitely one of the best survival games out there. Check it out if you loved playing Rust.
2. Fortnite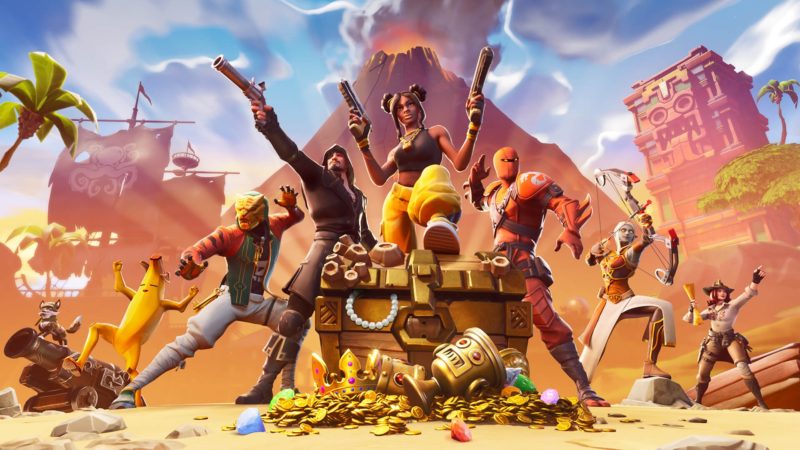 Next on the list of top alternatives to Rust is Fortnite, the favorite among teens at the moment. Despite Apex Legends coming in to take the no.1 spot away from Fortnite, they couldn't do it in the long run.
Fortnite still remains to be one of the top (if not the top) battle royale games today. Similar to PUBG and Rust, you'll be pitted against other players online and you need to survive until you're the last man (or team) standing.
This game's popularity is probably attributed to its wacky-cartoony graphics and the ability to build structures to defend yourself. It gives players more of a variety compared to the regular battle royale games.
If you've somehow haven't played Fortnite yet, give it a try. It's free anyway!
Read also: 8 Best Fortnite Players Of All Time
3. Apex Legends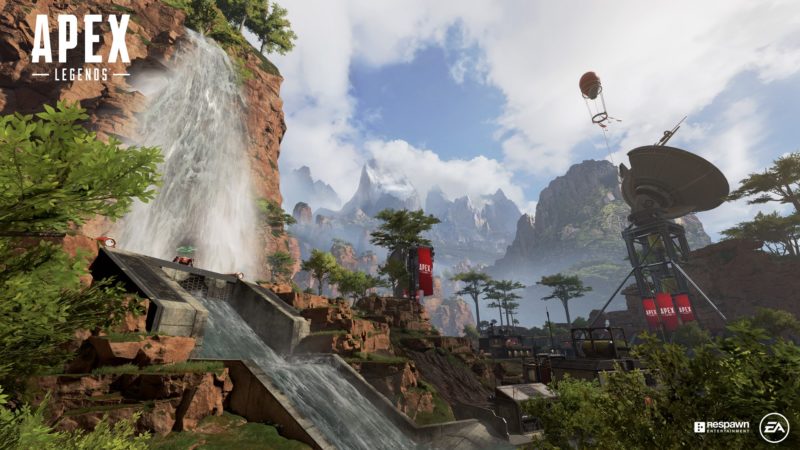 Up next is Apex Legends, developed by the guys behind Titanfall. Apex Legends was probably their first attempt in making a battle royale and cashing in on the trend.
It was really popular at first as they managed to get some of the most influential streamers to stream the game on launch day.
The game mechanics is pretty good, the movements are solid, the gunfight is amazing but it's no longer the top streamed game on Twitch. However, they did introduce a pinging system which is pretty fresh in this genre.
Like Fortnite, this game is free to play at the moment and just entered the second season.
Why not give it a try?
4. Darwin Project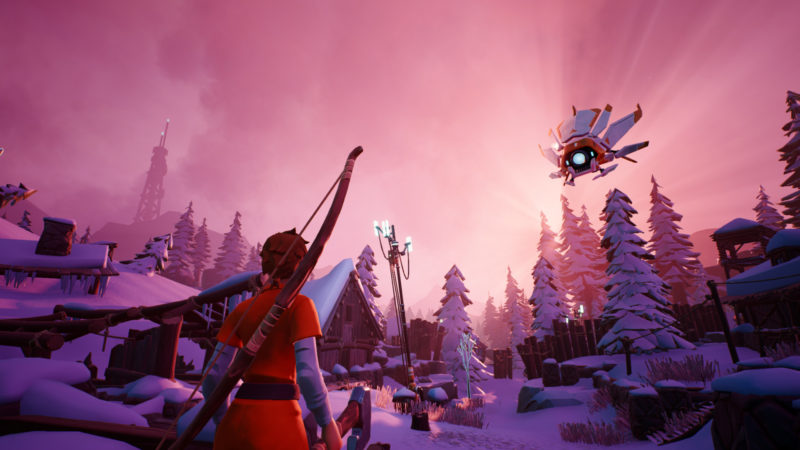 Darwin Project is still an early access game but it's already highly rated on Steam. This game is unique and only features 10 players in each round.
The game is made in a way that players are participants in a so called science / entertainment experiment where they have to fight to the death.
There's also a unique feature not in other games – known as the Spectator Experience. This allows spectators to actually impact the gameplay by casting votes on the target of a power activated by the Show Director.
Furthermore, there is also the role of the Show Director who is sort of the master who controls the area. He or she can create zone closures, gravity storms and so on.
Although it's still in early access, it's worth checking it out.
5. The Culling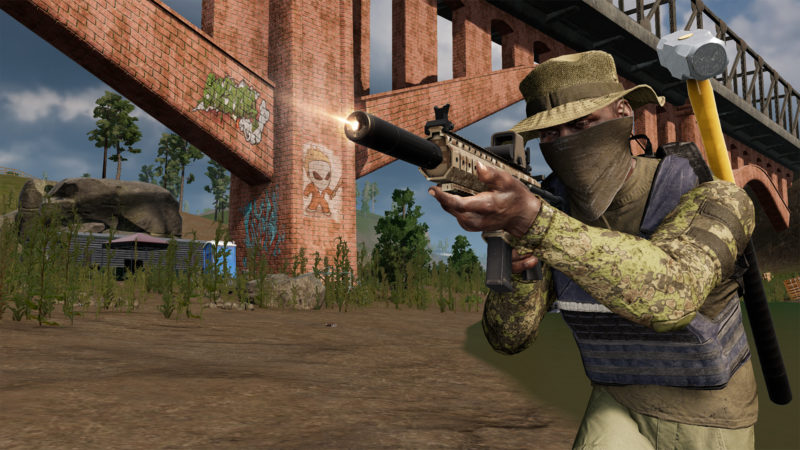 Next up is The Culling, another battle royale genre game to consider on this list. In this game, you play as a contestant of a game show where you need to emerge victorious by surviving.
You have to scavenge items, build traps and craft weapons that are sufficient to eliminate your opponents and make it to the end. Unlike other battle royales, this one focuses a lot on melee combat. You can use jabs, swings and blocks during the game. This makes it a good alternative to Rust.
Furthermore, you have quite a variety of melee weapons like bludgeons, axes and spears. Each weapon is in a certain tier depending on its damage.
Although melee is a big part, there are still ranged weapons but they come in short supply. Ranged weapons include firearms, blowguns and bows.
Apart from that, this game also allows you to choose perks before each match starts. Perks are like special abilities you have and will definitely affect the outcome of the match.
6. H1Z1 – Battle Royale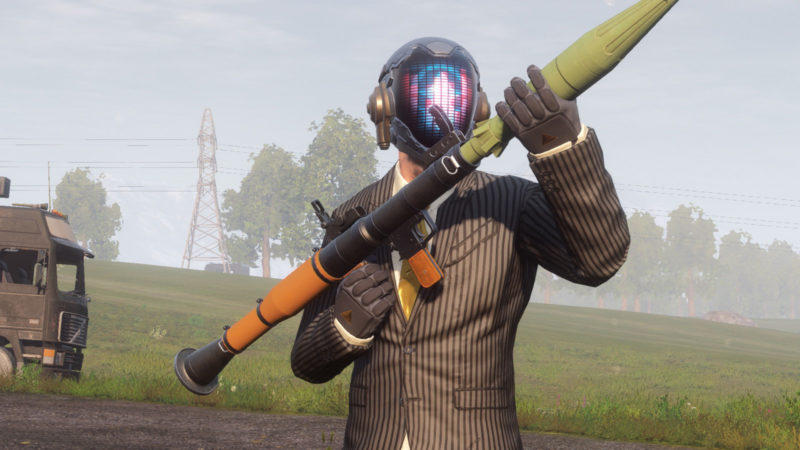 H1Z1 is more similar to PUBG than it is to Rust. This game accommodates up to 150 players in each round, which is even more than most battle royales.
Players will be dropped on a map which is 100 square kilometers wide (pretty massive). As always, players will choose the best destination to land on, based on possible early competition and loot availability.
In this game, you can also drive vehicles to get to the next area as it'll take a long time if you're only on foot. Just like most battle royales, the map's size will keep narrowing down.
Poisonous gas will be released and you're forced to get to the next safe zone. Otherwise, you'll die in a matter of time.
Do give it a try if you're into this genre.
7. Realm Royale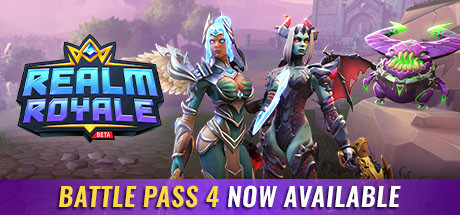 Last but not least is Realm Royale. This game is graphically similar to Fortnite but it's different as it has a class system.
You need to choose your own class with their own abilities, and this will all heavily impact the final outcome of the game. Just like the rest, there'll be a deadly fog that will push you to the safe zone and narrow the map.
Realm Royale also comes with legendary weapons that you can craft, by using Forges scattered in the realm. Instead of just using weapons like snipers, you can also make ice staffs or other fantasy weapons.
If you're into a more fantasy-based battle royale game, check out Realm Royale.
Hopefully this list of best games like Rust would prove useful to you.
---
Related articles:
Best Games Like Days Gone: Five Alternatives To Check Out
Games Like Wolfenstein Youngblood: Five Alternatives To Try
Mobile Legends Adventure: How To Get More Diamonds
7 Best Gaming Laptops Under $800
Top 25 Best SNES Games Of All Time
9 Best Gym Defenders In Pokémon Go You May Want To Use
The Fate Of Atlantis (Final Boss): Assassin's Creed Odyssey Guide
Top 8 Best Lego Games Of All Time