PlayerUnknown's Battlegrounds (also known as PUBG) is a very popular battle royale game on PC and mobile.
In fact, it led the way for many similar games to mushroom and they all look kinda similar to PUBG.
Although it's not the first in the battle royale genre if taken generally, it's the first of its kind to be this popular.
Here are some other games like PUBG you may want to check out and play today.
1. The Culling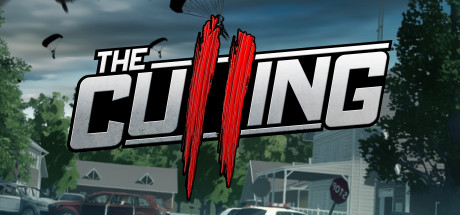 The Culling is slightly different than PUBG in terms of size and also the force field. It uses poison gas to reduce the size of the map whereas PUBG utilizes an electrical force field. Either way, you die if you stay out of the circle for too long.
This game also concentrates more on melee weapons rather than ranged weapons. Although the latter is available, the scarcity of ammo is a big issue.
There are also traps in this game, such as bombs, mines and snares. Use them wisely to injure your opponent pretty quickly. You also can choose a few perks at the start of the game. For e.g. one of the perk allows you to place traps at a faster time.
Choose your perks wisely before you begin.
2. Last Man Standing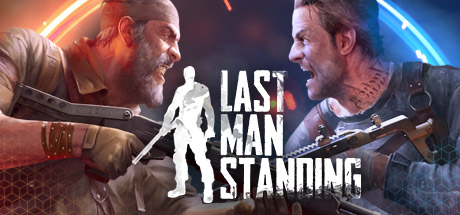 Next up is Last Man Standing, which is rather similar to PUBG both in gameplay and visuals. This game also has a huge map where you can have 100 players in one round and clearly the last man standing wins.
It's a battle royale game just like PUBG and you have to look for weapons and other equipment when you spawn. There are about 30 weapons to choose from, including assault rifles, SMGs, sniper rifles and rocket launchers.
Similarly, if you get certain weapon attachments, it will be highly advantageous for you. For instance, a scope may give you a big handicap.
3. Fortnite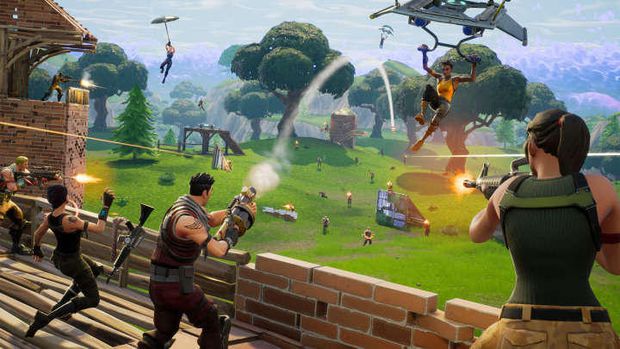 Fortnite is the biggest competitor to PUBG right now and it's not surprising. This game unlike PUBG is free-to-play, specifically on the battle royale mode. Other parts of the game may not be free.
Fortnite is similar to PUBG in terms of gameplay but it does have its big differences. First of all, this game visually looks more like Team Fortress 2. Secondly, Fortnite also has a feature where you can get materials and build structures.
Building stairs or walls are what keeps you alive in this game, not just your shooting skills. If you're able to build fast and use walls as shield, you will go far in the game. As it's free and highly addictive, the player base is really huge at the moment, and probably one of the most streamed games on Twitch.
4. H1Z1 – Battle Royale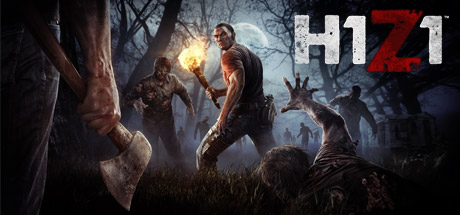 One of the best games like PUBG is none other than H1Z1 – Battle Royale. It's a free-to-play game and you can play solo, in twos or even in a group of five. You will be playing in a map called Outbreak and your job is to be the last person to survive.
Like PUBG, you will start the game parachuting down. The map looks similar, with abandoned buildings and cars. Weapons and equipment have to be looted as well.
This game is however bigger in size, and allows up to 150 players in a round. The downside to the game is the smaller player base, since Fortnite and PUBG gets most of the gamers.
5. Rules Of Survival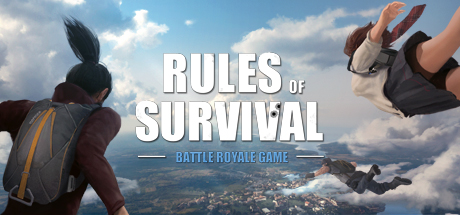 Rules Of Survival is very alike PUBG, and it's no surprise since it was developed by NetEase. They are a China company and have developed games that are similar to originals, including Identity V.
However, this game is much bigger in size as they allow up to 300 players a round. Like the rest, it has a dwindling safe zone and you can play either alone or in groups of five.
Note: The developers of PUBG has brought a lawsuit against NetEase over PUBG copyrights, so we'll see what happens in the future.
6. Knives Out
Knives Out is also a game by NetEase but this one is only on mobile. Think of Rules of Survival as a PC version and Knives Out as a mobile version.
Like PUBG, the gameplay is similar. You parachute down, loot weapons and mods, kill others, survive and eventually get that chicken dinner.
PUBG now has an official mobile version too so you may want to give it a go as well.
7. Darwin Project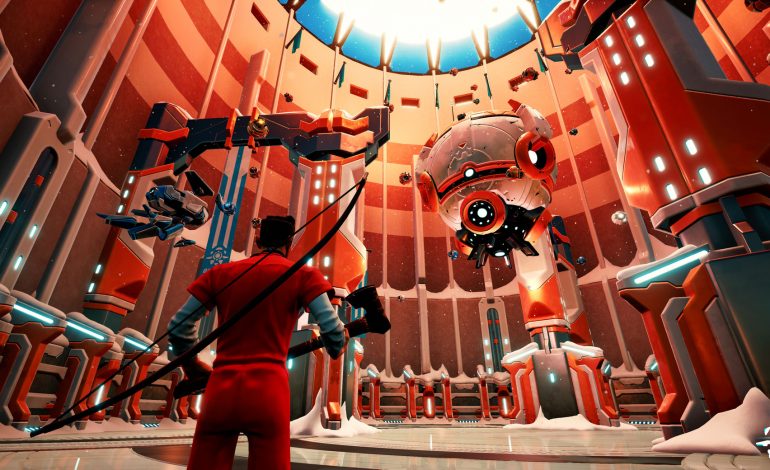 Darwin Project is an early access game, which means it's not complete but it's still playable. This game is different than the others mentioned above as it resembles more of a Hunger Games type of game.
Only 10 players are allowed in one round and players have to fight each other in the cold (at the Canadian Rockies). It has a post apocalyptic setting and since it's freezing, it gets tough.
You can look at clues that are left behind by your enemies to track their location. This game also has a show director, who controls the map by putting obstacles such as gravity storms and nuclear bombs.
8. SOS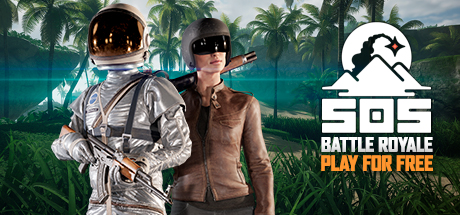 Next up is SOS, which has a different story than the other games. In SOS, you play as a participant who thinks he's joining a certain reality TV show but the show changed into a kill or be killed genre.
Like the others, the last man standing wins. This game only occupies up to 32 players in one round and is based on an island. You have to look for guns or melee weapons to protect yourself.
Like Darwin Project, you can also look for footprints by other players and track the location of your opponents.
Read also: Games Like Forza Horizon 4
9. Rust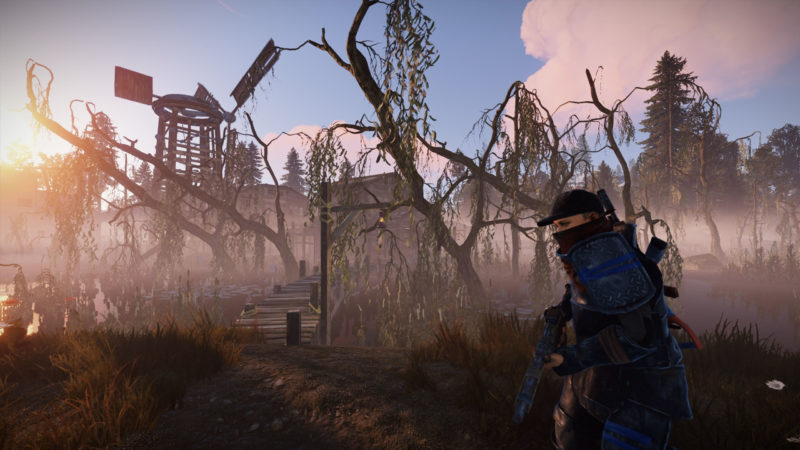 Rust is one of the most highly rated games on this list and although similar to PUBG, it has additional elements to it.
Each player starts with only a rock and a torch. You can use the rock to break stones or cut down trees for resources. These resources are used to create tools, weapons and equipment. It has more survival elements where you have to manage your character's hunger, thirst and health.
Interestingly, there are wild animals like bears and wolves that may pose a threat to you. That said, the biggest threats are other players and you can kill them with bows or even firearms.
They also added non-players in the game like helicopters that will go around shooting at you if you're armed. Do give this game a try.
Read also: Best Games Like Rust: Seven Alternatives To Check Out
10. Realm Royale


Realm Royale is another early access game on this list and while it does have the battle royale element to it like PUBG, it's also quite different. This game explores a fantasy world where you can choose different characters like warriors, assassins and mages.
Each character or class has their own abilities and you'll probably need a balanced team to do well in the game. For e.g. an engineer can create turrets (sort of like Overwatch) and a mage can sling fireballs.
You can also craft legendary weapons that will give you a big advantage but your enemies may attack you while you're crafting. Each squad has 4 players. Do check this game out!
Best games like PUBG?
We've listed ten alternatives to the high popular battle royale game PUBG. What are your thoughts on this?
Do you know of other games that should have been listed in the top ten? Do leave your comments below.
---
Related articles:
Best Games Like Borderlands To Play As Alternatives
Top Games Like CS:GO – Ten Alternatives To Check Out
Games Like Roblox – 8 Different Alternatives To Play Today