Niantic's Pokemon Go was a huge success that became a worldwide phenomenon when it first launched.
While the fun lasted for the first few months, many have stopped playing the game entirely as the hype died, and only the real fans remained.
If you love augmented reality (AR) games like Pokemon Go, read on.
Here are five games like Pokemon Go that you should check out today.
1. Walking Dead: Our World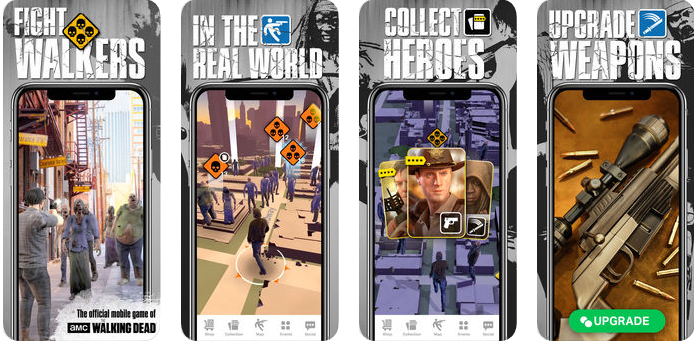 Walking Dead is a popular TV series and is also popular as a game due to the series by Telltale. Walking Dead: Our World is probably the first augmented reality mobile game on the Walking Dead series.
You can fight walkers based on your location, as they will load these undead on your screen as you walk. It's the same as how Pokemon Go works, i.e. you see Pokemon while walking.
After killing these walkers, you can leave your mark for other players to find. There are also multiplayer features where you can collaborate with other players to get bigger rewards.
Also, if you love collecting items, Walking Dead: Our World allows you to collect legendary characters and items following the actual TV series.
Do give this game a try.
2. Ingress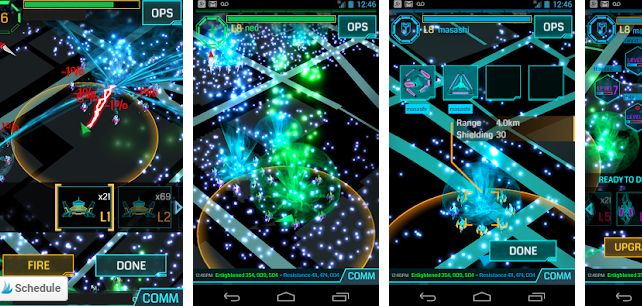 Ingress was probably the first well-made AR game that subsequently led to Pokemon Go. Both of these games were developed by Niantic. Ingress even won the grand prize in the 2015 Japanese Media Arts Festival.
This game is all about mysterious energy and its origin is still unknown. Scientists believe that you have to control the energy or otherwise you will be controlled by it.
There are two sides or factions, i.e. The Enlightened and The Resistance. One seeks to use the energy and the other counters that proposition.
Like Pokemon Go, you have to walk around to discover and tap the sources of this energy. There are objects and tech you can use to gain territory and make friends with others in your group (either Enlightened or Resistance). It's a pretty in-depth game so it takes time to learn how to play.
3. Jurassic World Alive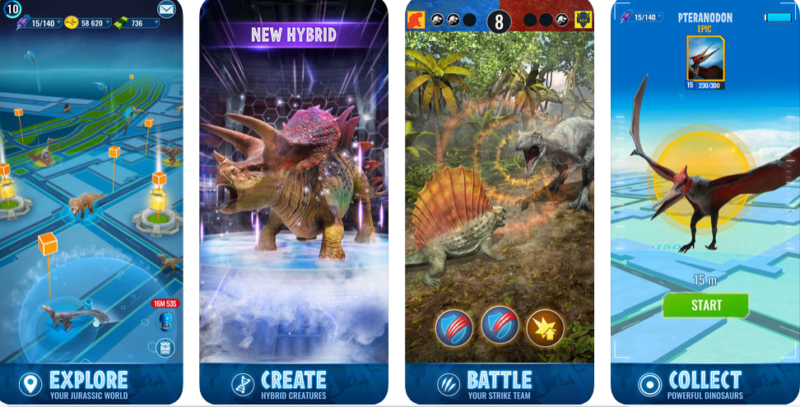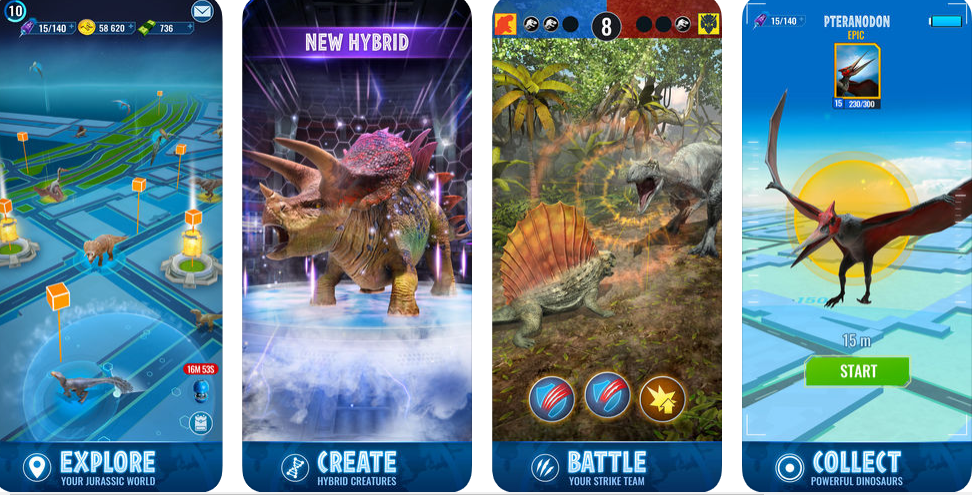 Another game like Pokemon Go is Jurassic World Alive. It's pretty much an augmented reality mobile version of Jurassic World and your role is to play as a collector of dinosaurs and creator of hybrids.
You can get epic dinosaur DNA to level up and also use the lab to create all kinds of hybrid dinosaurs. Once you've a formidable force or group of dinosaurs, you can go into PvP matches with other players in the world. If you win you will get some cool rewards.
As it's location based, you have to walk around to explore and collect dinosaurs. There are also Supply Drops on the map, which I think are similar to Pokemon Go's Pokestop.
While the game may be generally free to play, those who pay for the membership will have a lot of advantages, sort of like most mobile games these days.
Read also: Games Like Age Of Empires
4. Zombies, Run!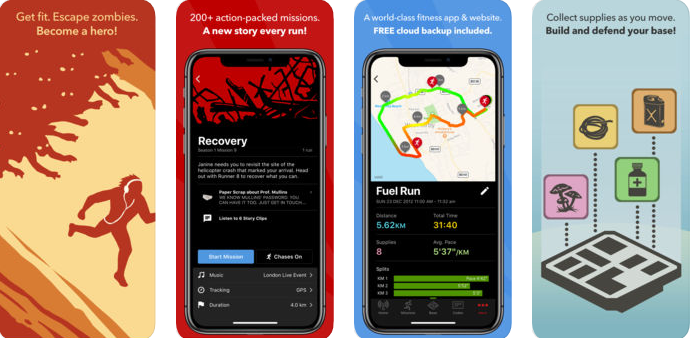 Zombies, Run! is as the name suggests, i.e. you got to keep running. This game may not exactly be an AR game but is a great motivation for those who hate jogging or running, as you need to move to collect supplies.
This game comes with an immersive audio drama and while you're running you get the feeling that you're escaping zombies. If you're a F2P player, you have four missions to play and you get one extra mission every new week.
For those who upgrade to their pro membership, you unlock 300 missions from the start. With a 4.9 / 5 rating on the Apple App Store, it's definitely one of the most popular games in this category (health and fitness)!
Read also: 7 Games Like The Sims
5. Mobbles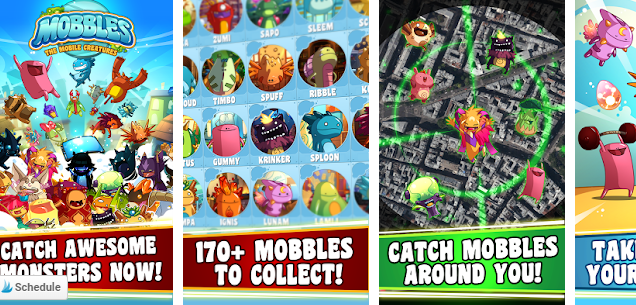 Another alternative to Pokemon Go on this list is Mobbles. This game is kinda similar to Pokemon Go, except they are a bunch of different creatures. There are over 250 Mobbles to collect in this game.
You can take care of them, trade Mobbles with your friends or even participate in battles with others. You need to keep scanning your area for new Mobbles and you can only catch them once you're in close proximity.
Unfortunately it doesn't seem to have a system where you walk around and catch Mobbles as you walk, but rather you scan for them in a particular area. This means you have to move from area to area.
That said, you can take care of these Mobbles like a virtual pet.
Best games like Pokemon Go?
As it stands, there aren't many games worth mentioning here, as Pokemon Go is one of the few mobile games with good AR capabilities.
We have listed only five alternatives to Pokemon Go, so if you do know of other AR games that are good, let us know in the comments below.
---
Related articles:
Games Like Zwinky – Best Alternatives
Games Like Cyberpunk 2077: 10 Alternatives To Play Today
Best Games Like Fallout 76 – 10 Alternatives To Play Today
Best Mech Games Of All Time – 8 Top Picks For You