NetherRealm struck gold when they rebooted the Mortal Kombat franchise way back in 2011. Since then, the Chicago-based video game development company has released two more sequels to the gory fighting game, Mortal Kombat X in 2015 and Mortal Kombat 11 in 2019.
But as satisfying as the crunchy combat of NetherRealm's Mortal Kombat games are, all that bloodshed and graphic deaths can get a little too old.
Also, sometimes, you just want to try out something a little different. If that's the case, then we've got you covered.
If you're a huge Mortal Kombat fan, but want to play something different yet familiar at the same time, we've rounded up a couple of fighting games that should get you in neck-deep into this highly-competitive genre after already dipping your toes into it.
Here's a list of games like Mortal Kombat that you can play today.
1. Injustice 2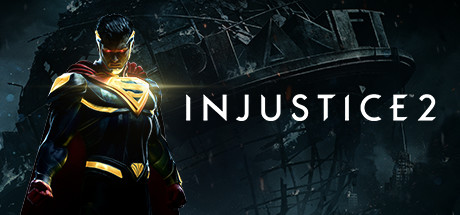 First off, let's start with the obvious.
Mortal Kombat wasn't the only fighting game that NetherRealm introduced at the turn of the decade. The other franchise is Injustice and it's arguably just as good as the Mortal Kombat games if not better in some aspects.
The Injustice games feature some of your favourite superheroes and super villains from DC Comics' stable of characters. But, it's not just an excellent fighting game, mind you. The Injustice games also has its own engrossing storyline that will have you hooked right from the get go, starting off with the question, "What if Superman became a tyranical ruler of mankind?"
Both the Injustice and Mortal Kombat games share a couple of things, including the combo system and graphics. However, they're also different enough to make each experience unique.
The latest installment, Injustice 2, is a huge improvement over the first game, Injustice: Gods Among Us, which was already a good if not great game.
If you're a comic book fan, then you owe it to yourself to at least give Injustice 2 a try.
2. Street Fighter V: Arcade Edition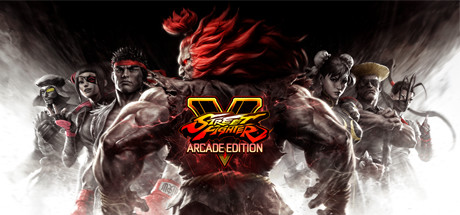 The latest installment of the video game franchise that arguably started it all, Street Fighter V: Arcade Edition, which was released in 2018, is a huge improvement over the base Street Fighter V game that launched in 2016.
Case in point, the Street Fighter V: Arcade Edition features far more content and characters than before. But, at its very core, who are we kidding? This is still the same Street Fighter game that all other fighting games are measured against, which is a good thing if you're looking for a more technical and in-depth fighting experience than Mortal Kombat.
With that said, don't be surprised if you suddenly become bad the first time you switch to playing Street Fighter V from Mortal Kombat 11.
3. SOULCALIBUR VI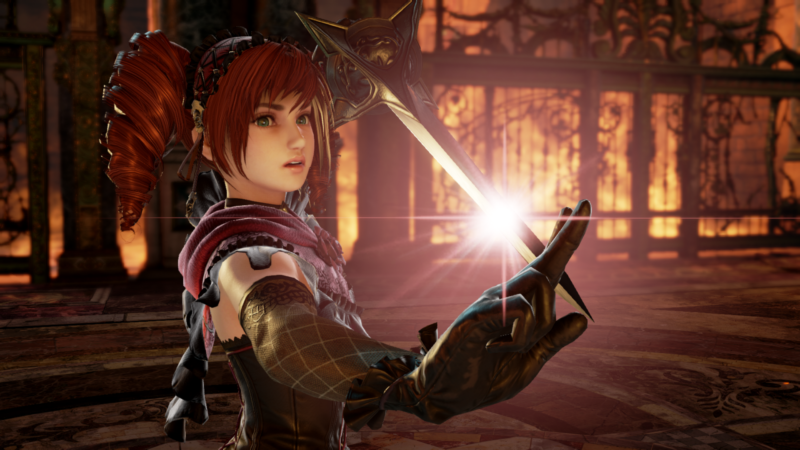 With the SOULCALIBUR franchise arguably on its last legs, the developers, BANDAI, decided that it was finally time to release the game on the PC, and what do you know? It actually worked.
SOULCALIBUR VI new life to the series, and as much as releasing on PC has something to do with it, the biggest factor is probably how much the latest installment of the arcade staple improves on its predecessors and acts as the first true improvement over 2002's SOULCALIBUR II.
SOULCALIBUR VI is intuitive enough for casuals to jump right in and have fun. Yet, the mechanics are also deep enough to make the game interesting for hardcore fighting game players.
But, that's not all. This game also has some of the more expansive rosters of any fighting game today, with a very robust character creation tool, tons of single-player content, and excellent multiplayer.
To say that SOULCALIBUR VI is a must-play for Mortal Kombat fans is only fitting.
4. Dragon Ball FighterZ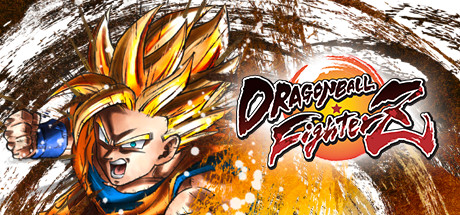 If you grew up playing Mortal Kombat in the arcade, then there's a good chance that you also watched Dragon Ball throughout the years.
One of the more iconic anime out there, Dragon Ball has been the subject of multiple video game adaptions. But, Dragon Ball FighterZ might just be the best one yet, thanks to its combination of wide selection of characters and a combat system developed by Arc System Works, one of the best in the business.
Accessible and technically deep at the same time, Dragon Ball FighterZ is right at the forefront of competitive fighting games right now.
Still, even if you don't plan on going competitive anytime soon, there's still plenty to love in Dragon Ball FighterZ, especially if you're already a fan of the source material.
5. Killer Instinct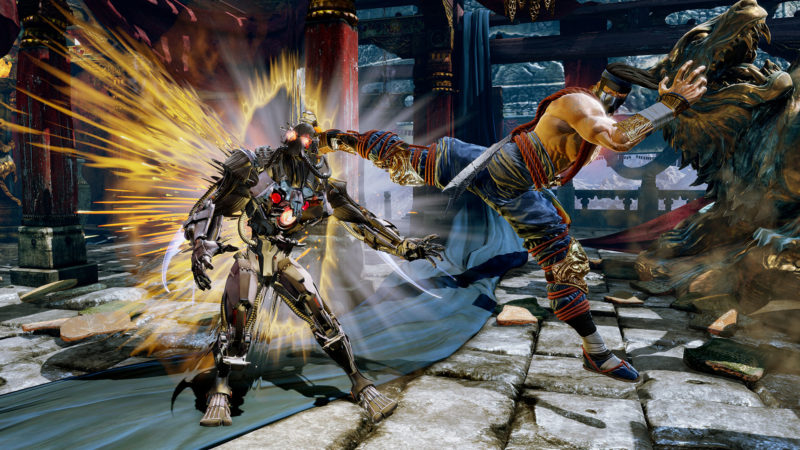 Killer Instinct has never been and will never be as gory and as brutal as Mortal Kombat, but that's okay.
The game exists for those who are looking for a Mortal Kombat alternative that's just as over-the-top-, crunchy and a less graphic at the same time. Plus, when it comes to technicalities as a fighting game, Killer Instinct is considered one of the best in its genre. Some would even go as far as to rank the game above Street Fighter V.
Killer Instict features a near-seamless multiplayer experience, fluid gameplay, and beginner-friendly combat mechanics, as well as one of the more diverse fighter rosters in the fighting game genre.
These are all checks in anyone's books, making the game a great alternative to Mortal Kombat.
6. Dead or Alive 6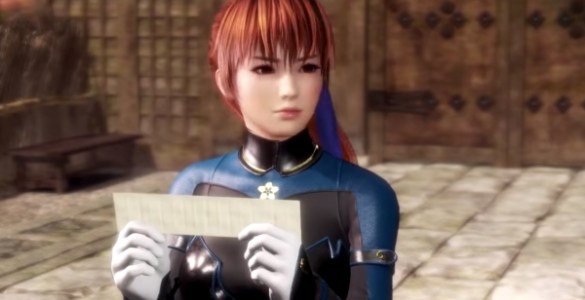 The Dead or Alive and Mortal Kombat franchises both have one thing in common — they draw players in with shock value.
But, whereas Mortal Kombat uses gore and violence to hook players, Dead or Alive uses "entertainment", for the lack of a better word, to draw the interest of curious gamers. However, make no mistake, Dead or Alive is a legitimate fighting game with surprisingly deep mechanics.
The latest iteration, Dead or Alive 6, is far from the best fighter in the genre, but it's still well-worth playing, especially when you need something to cleanse all that gore from playing Mortal Kombat.
7. Guilty Gear Xrd -Revelator-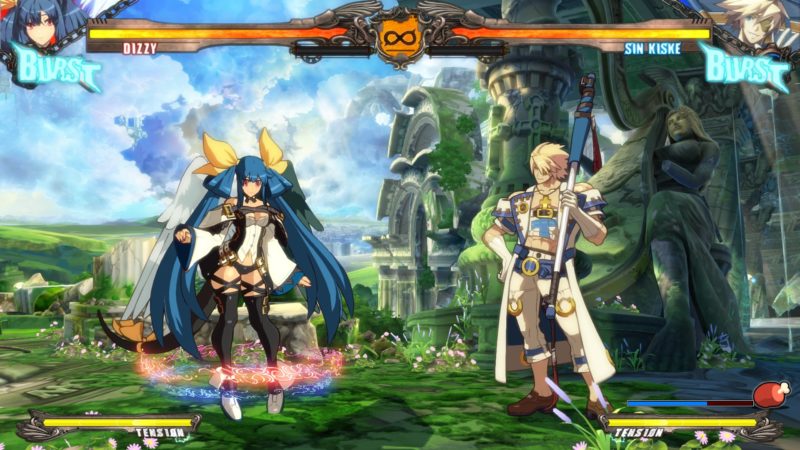 A niche game in a niche genre, the Guilty Gear games by Arc System Works will never appeal to everybody. The skill floor is too high for anyone to just jump into the games and compete with other players. Not to mention, the single-player experiences leaves quite a lot to be desired. This easily makes the game the least attractive game on our list for beginners.
But, if you're up for a challenge, you definitely won't do any better than Guilty Gear Xrd -Revelator-.
The game is ripe with tons of mechanics to learn. If you thought that you were good playing Mortal Kombat, then you definitely have another thing coming for you. Plus, the visuals are just superb, with 3D cell-shaded graphics fitting in perfectly with the game's style.
With different characters and fighting styles to learn, as well as execution-heavy gameplay and a robust lobby system that makes playing with other players easy, Guilty Gear Xrd -Revelator- is definitely the game you'd want to play if you want to dive into the fighting game genre following your introduction with Mortal Kombat.
8. Tekken 7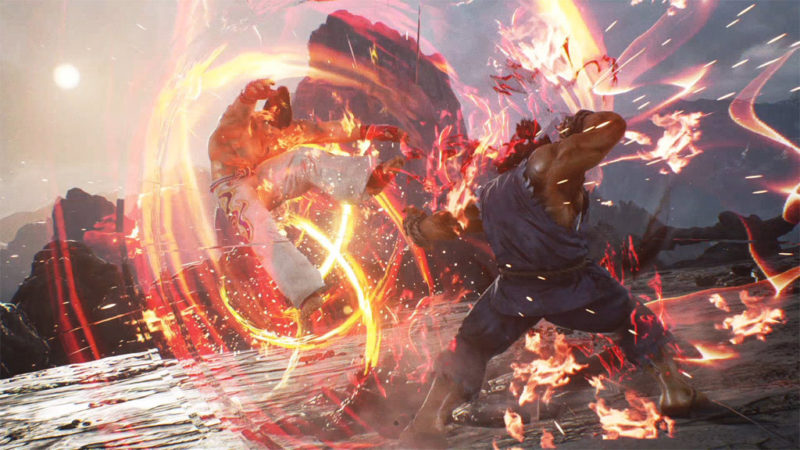 The Street Fighter franchise may be the gold standard of fighting games, but none are more competitive than that of the Tekken series.
Tekken 7 continues the tradition of rewarding the strategic use of feints, jabs, and sidesteps with visually-appealing combos that can literally end matches in a single loop when landed properly. But, it also does so with a single-player story mode that's arguably the best in the franchise, featuring big cinematic flourishes that actually transition into in-game fights.
Mortal Kombat might have the gore and shock value going for it, but not even it can match to Tekken's combination of drama, excellent visuals, and complex mechanics, which has helped make the franchise one of the most popular and most-watched fighting games ever.
Final Thoughts
The bevvy of fighting game choices available today meant that coming up with this list was no easy task. But, we did it anyway.
In the end, we're happy with the outcome, as each recommendation represents a wide range of fighting games that should help those who loved the Mortal Kombat games branch out and try the different flavors of the genre, or so to speak.
From here, feel free to try out other fighting games out there, of which there are absolutely many.
We live in the golden age of fighting games today, which means that you'll have plenty to choose from. However, for now, you might want to stick with Mortal Kombat, as well as our recommendations.
This article was written by a freelancer.
---
Related articles:
Games Like Cookie Clicker: 9 Alternatives To Check Out
Dauntless: How To Increase Damage Of Repeaters
The Most Powerful Superheroes In The Marvel Cinematic Universe
Top 10 Best Running Man Episodes Of All Time
Top 15 Cartoon Shows of All Time [Updated 2019]